Interiors having a vibrant earthy palette has a nostalgic connection with the ancestral homes we used to enjoy living in. Going back to those calm vibes and familiar materials where the city hum-drum ceases and everything seems peacefully positive. Those exact emotions are embossed while your eyes gaze through these apartment interiors. Moving from elegantly articulated living and dining towards the rooms one can absorb the spaces differently and as a whole too. Balanced use of color, textures, and accessories gives birth to an exquisite art piece which is 703 Park Grandeur. The witty flooring pattern of the entire apartment imparts individuality to the spaces. Though there is too much happening in a single frame that you see, it still sends out a balanced feel. Isn't design all about balance? ~ Radha Hirpara (Editor)
Raw, Warm and Natural is the Design Language of these Breezy Apartment Interiors in Pune |SRDS
Visit:SRDS
This Project is located in Park Grandeur apartment, Balewadi High Street, Pune. East-West facing 3BHK bright and airy apartment in the extremely beautiful neighborhood.
The clients come from a small town in Maharashtra and have been living in Pune for many years. Recently they bought an apartment in a plush locality of Pune and desired a space that feels like home. They wished for something colorful and functional yet rustic and that which reminds them of a traditional house.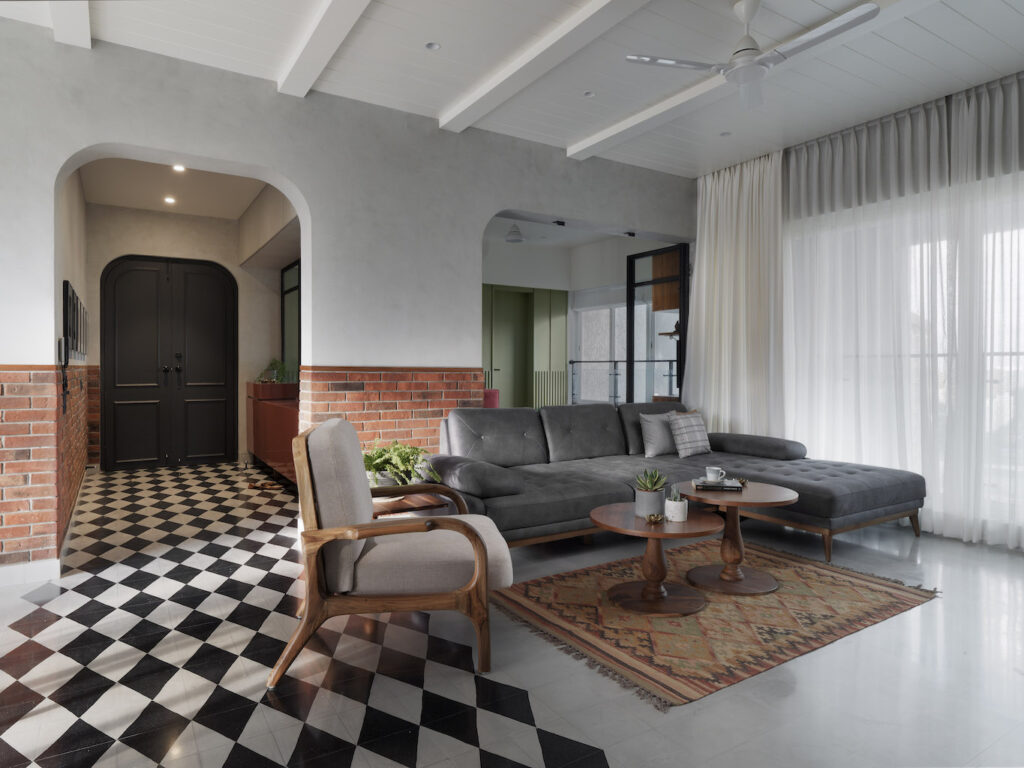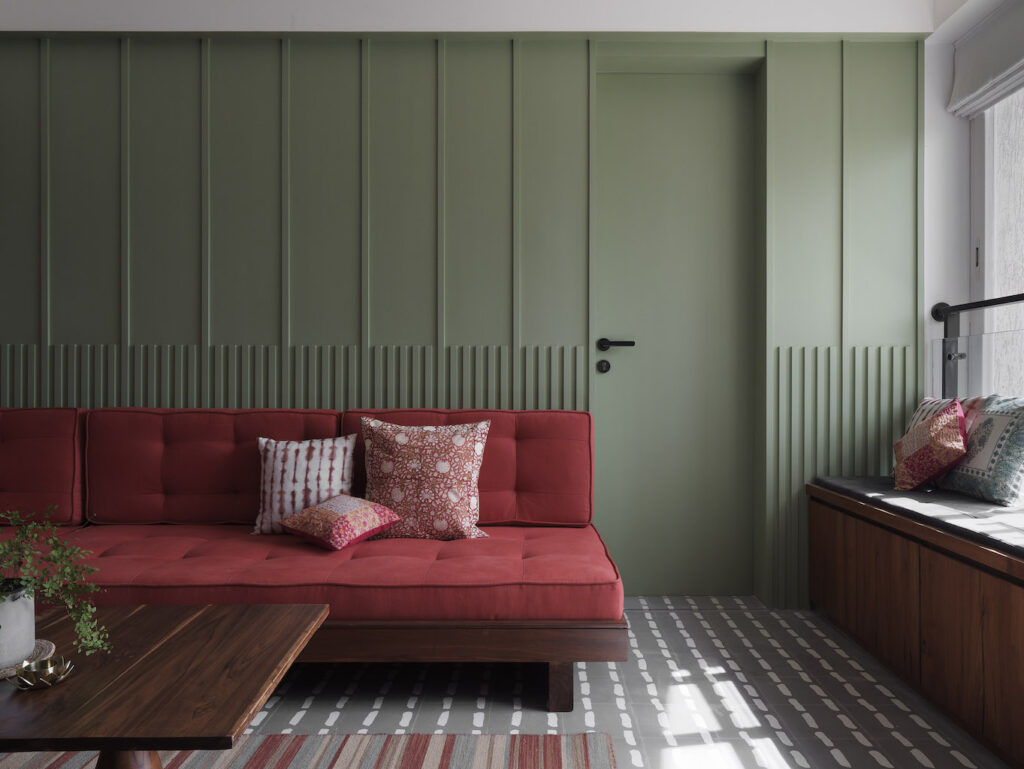 The civil intervention –
We demolished the guest bedroom and converted it into a multipurpose room which becomes an extension of the living room. Also, we removed the existing Italian marble and put Bharat Flooring cement tiles all over the house which adds up some pattern and gives warmth to the space.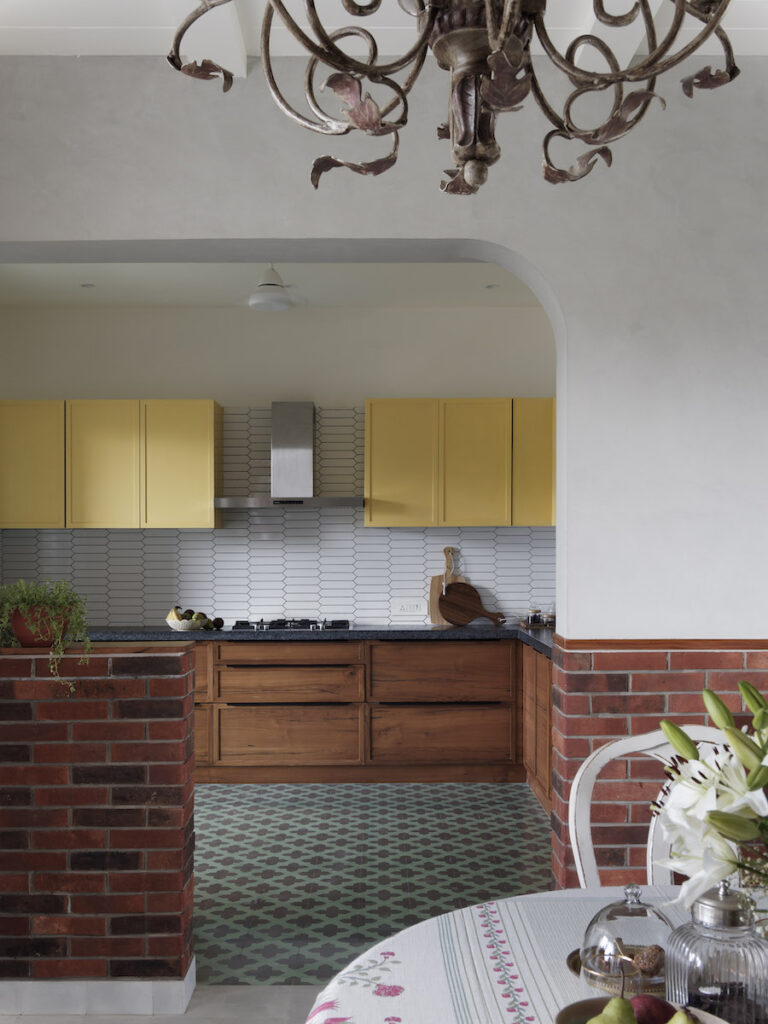 The highlights
The house is filled with different colours and textures. A large-scale custom-made pichwai painting commands attention in the bright and breezy dining area which opens out into the terrace.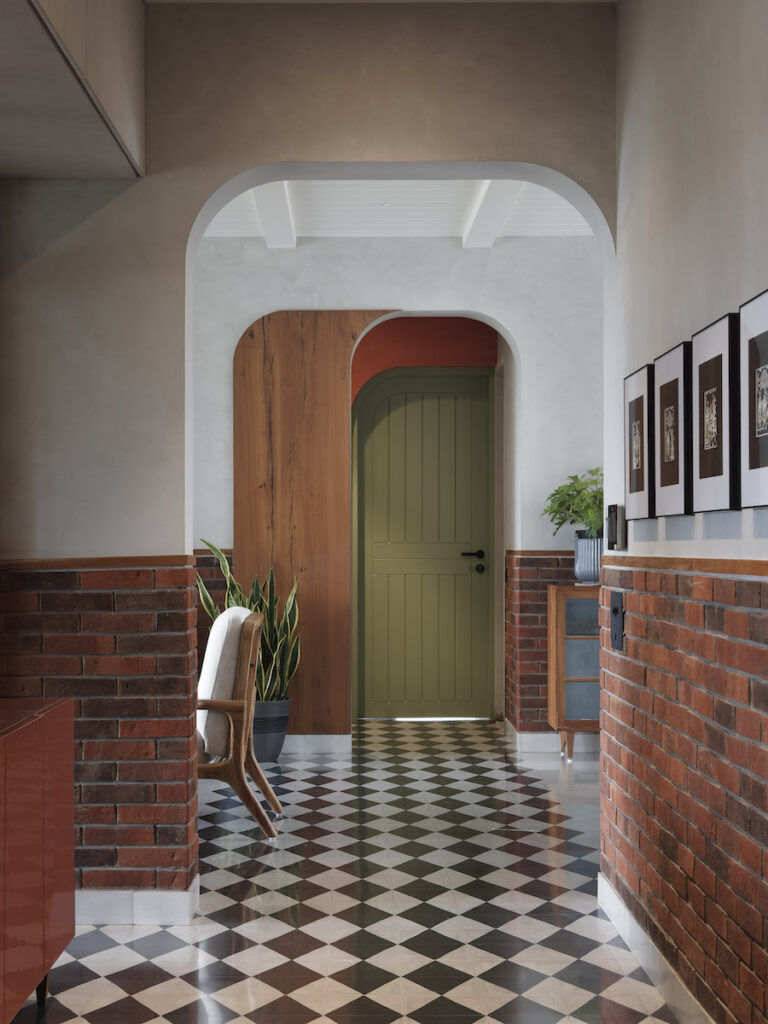 Raw, warm and natural were the obvious choice of qualities for materials to bring the client's and the architect's vision to life. The palette chosen was limited to select, tasteful few ingredients like handcrafted cement tiles from Bharat Flooring, micro cement, terracotta bricks, teak wood, and pastel colors.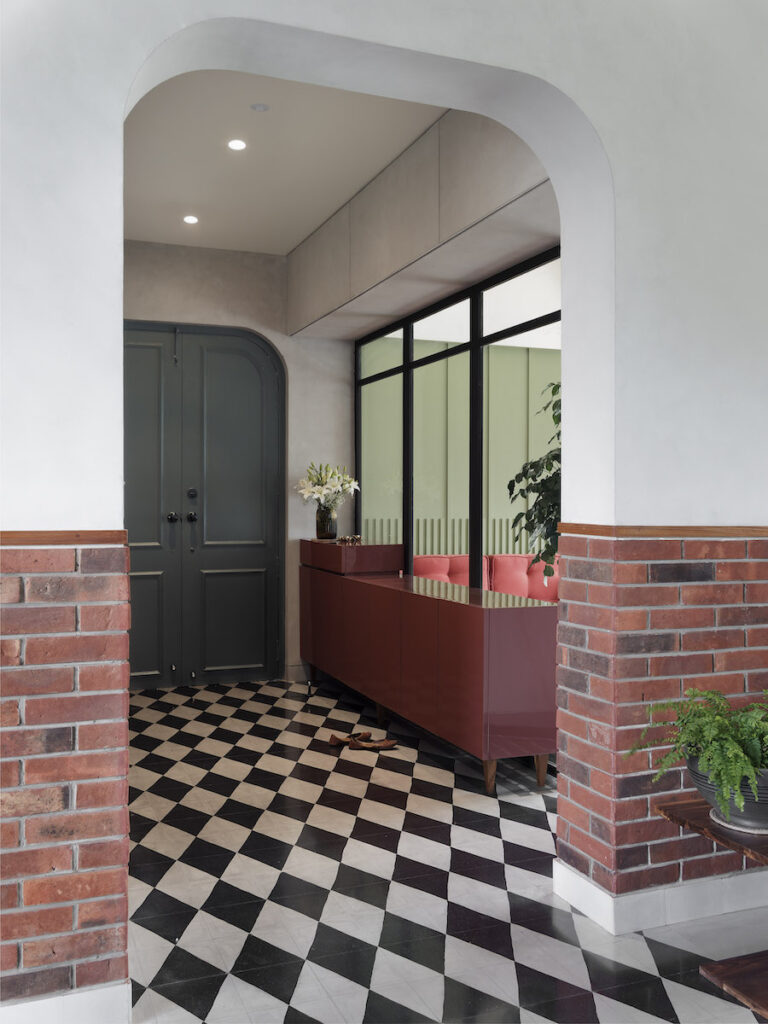 The house is a composition of various textures and finishes. The colors – subtle yet warm – liven the spaces. The house is a canvas that allows for furniture and accessories in a variety of colors and textures to happily coexist.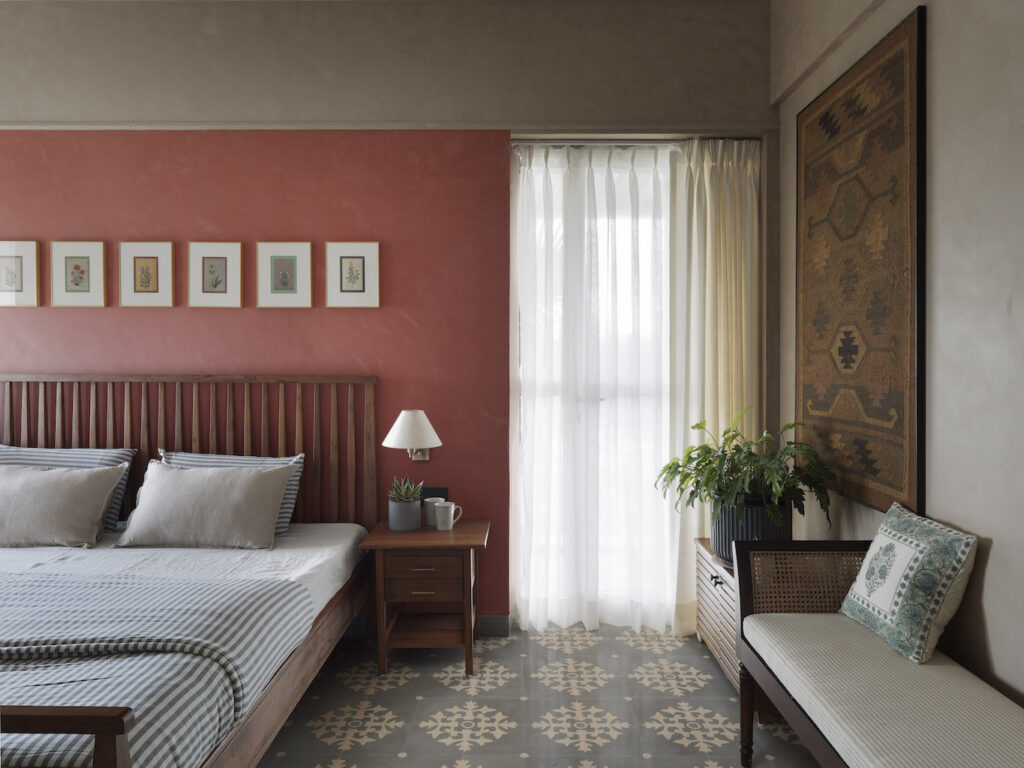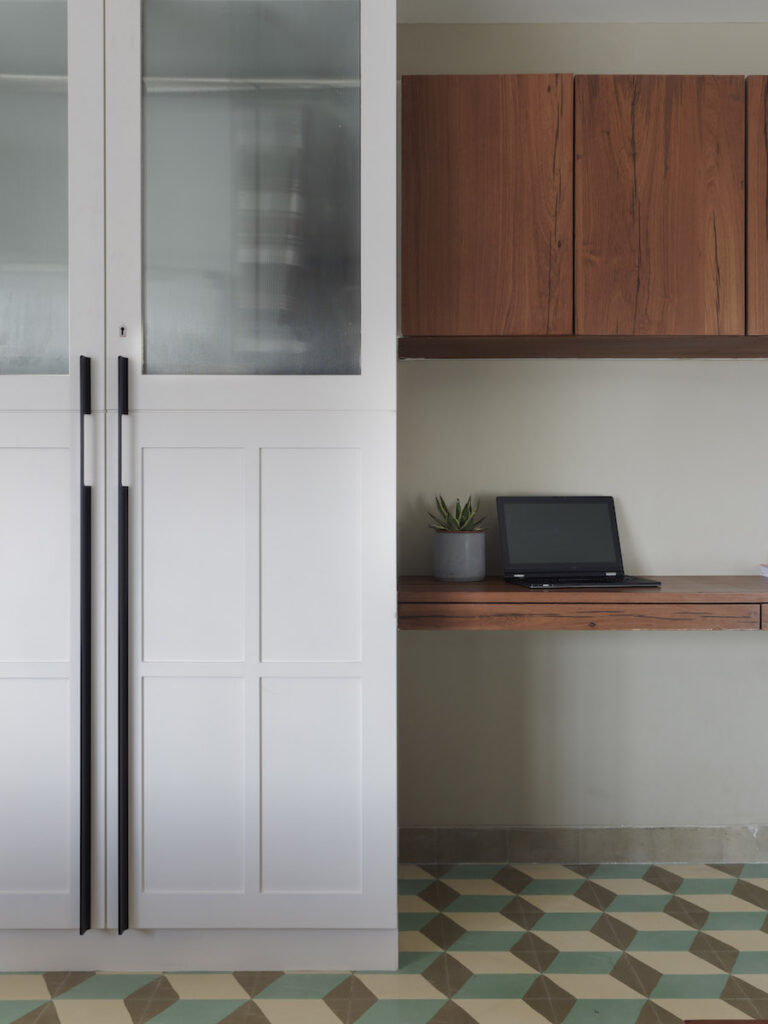 Fact File :
Designed by : SRDS ( Shrutika Raut Design Studio )
Project Type : Residential
Project Name : Park Grandeur Apartment
Location : Balewadi, Pune.
Year Built : 2021
Duration of project : 6 months
Project Size: sq feet : 1750 sqft carpet area 
Project Cost Appx : 50 lac
Principal Architect : Ar. Shrutika Raut
Photograph Courtesy : Hemant Patil Photographer
Products and Materials: Wallcovering / Cladding – The Brick Store, The Concrete Works | Lighting – The Purple Turtles , Pepperfry | Flooring – Bharat Flooring | Kitchen – Hafele | Paint – Asian Paints | Artefacts – Cloth and Canvas Story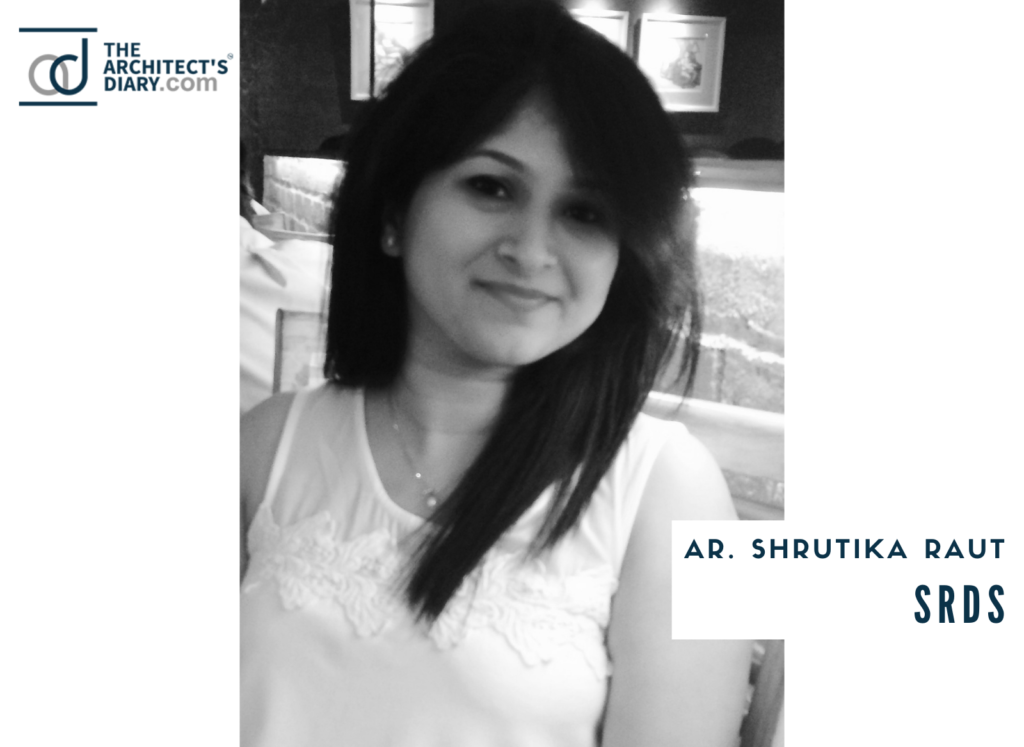 Firm's Website Link : SRDS
Firm's Instagram Link : SRDS
Firm's Facebook Link : SRDS
Email Id (For any inquiry) : [email protected]