&nbsp
Smart and well balanced colorful interiors, designed for a family of six, which draws a balanced palette of design patterns and textures with quirky details.
Of Design Patterns And Textures With Quirky Details | RN DEESIGN
visit : RN DEESIGN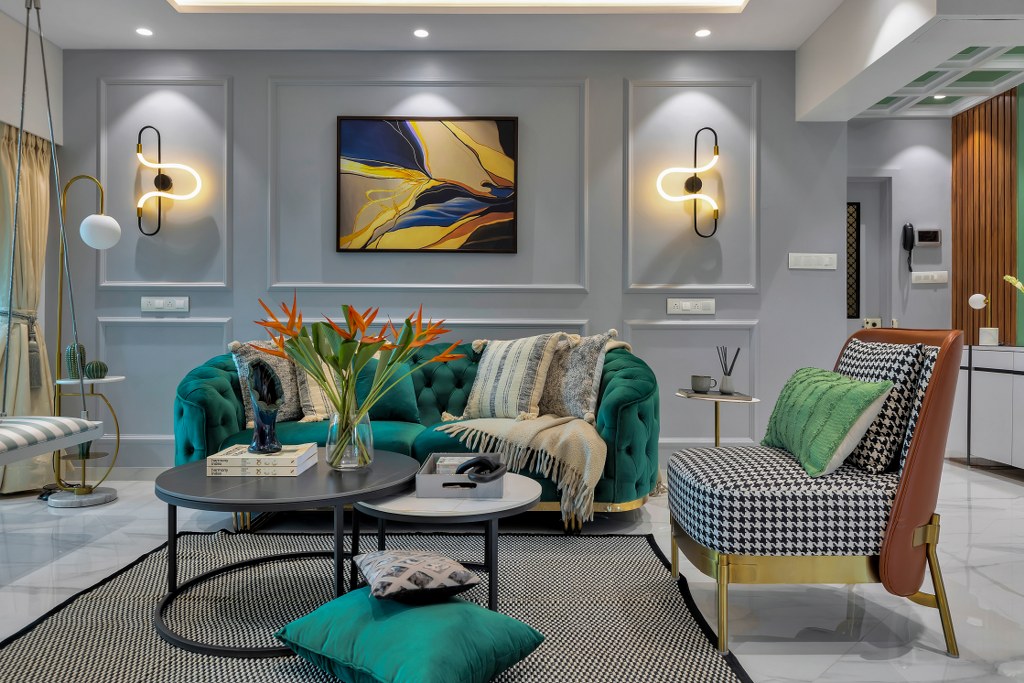 Doorway to this apartment has been made interesting with a two-toned color paneling, visually elevating the aesthetic of the space.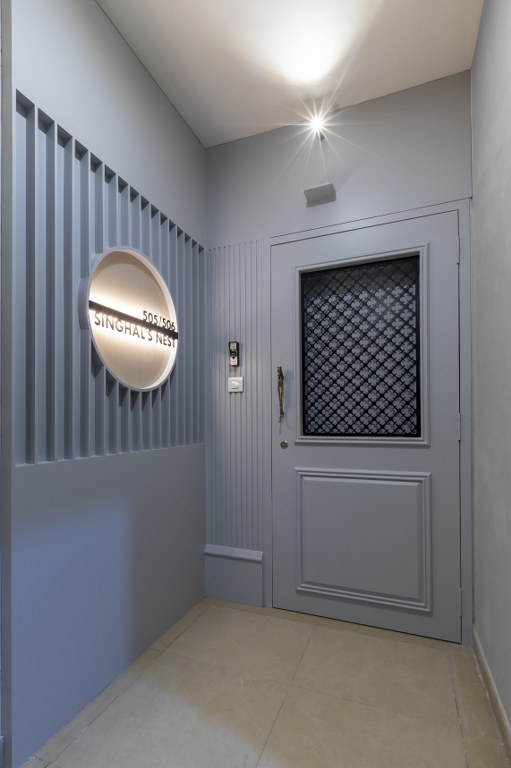 Living area consists of dauntless visual elements of different materials that come in cahoots to form a spectacle.
From the grey wall with molding to the black glass on the headlining TV unit wall; a combination of walnut shade, Sacramento chesterfield sofa, charming swing with striped fabric that balances the whole space.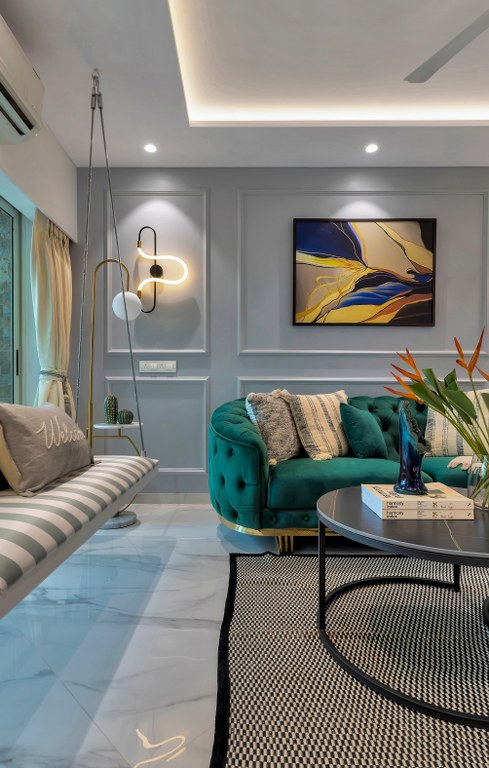 Also, a customized rose beige painted glass six-seater dining table with a floral print cushy bench that is complemented with a mirrored glass cladded wall. Every element has a unique selfdom of its own and yet amalgamates to the space as a whole.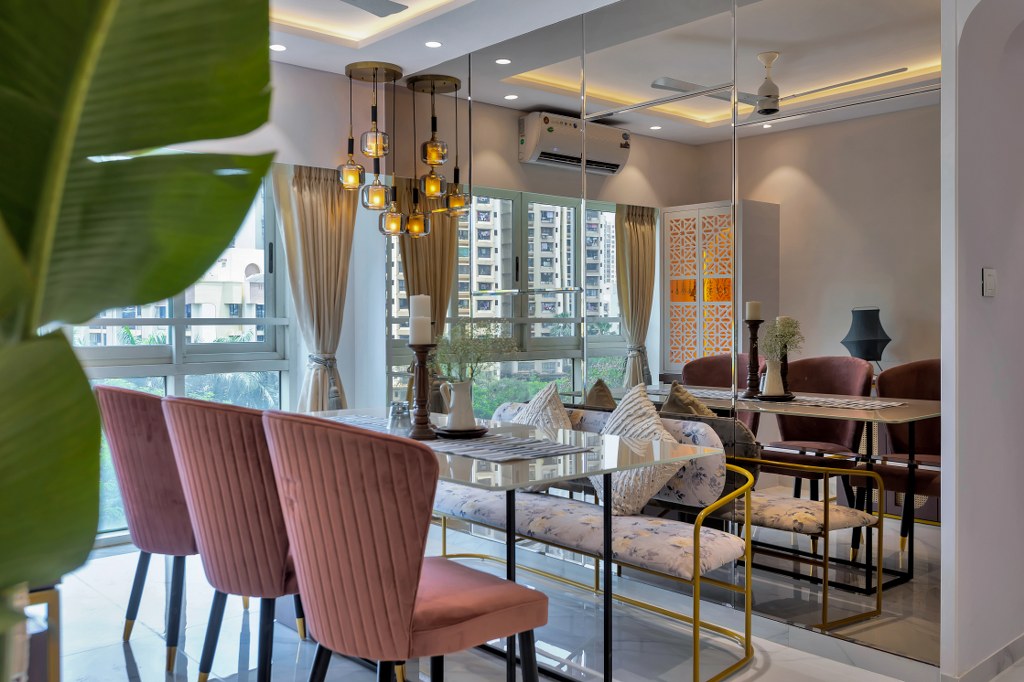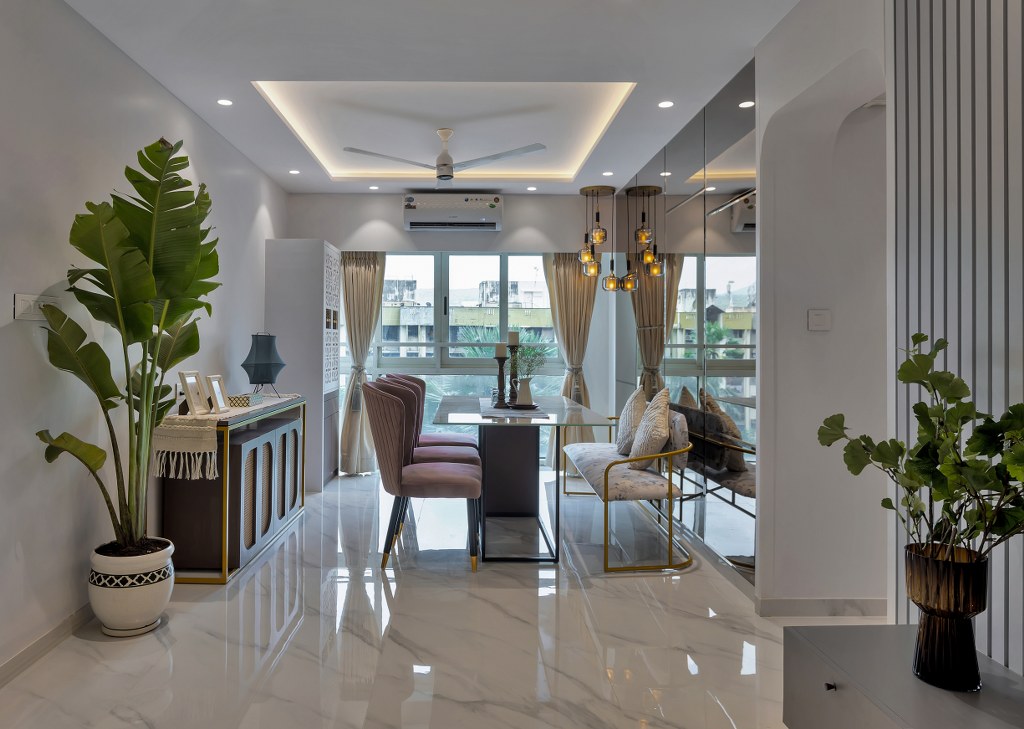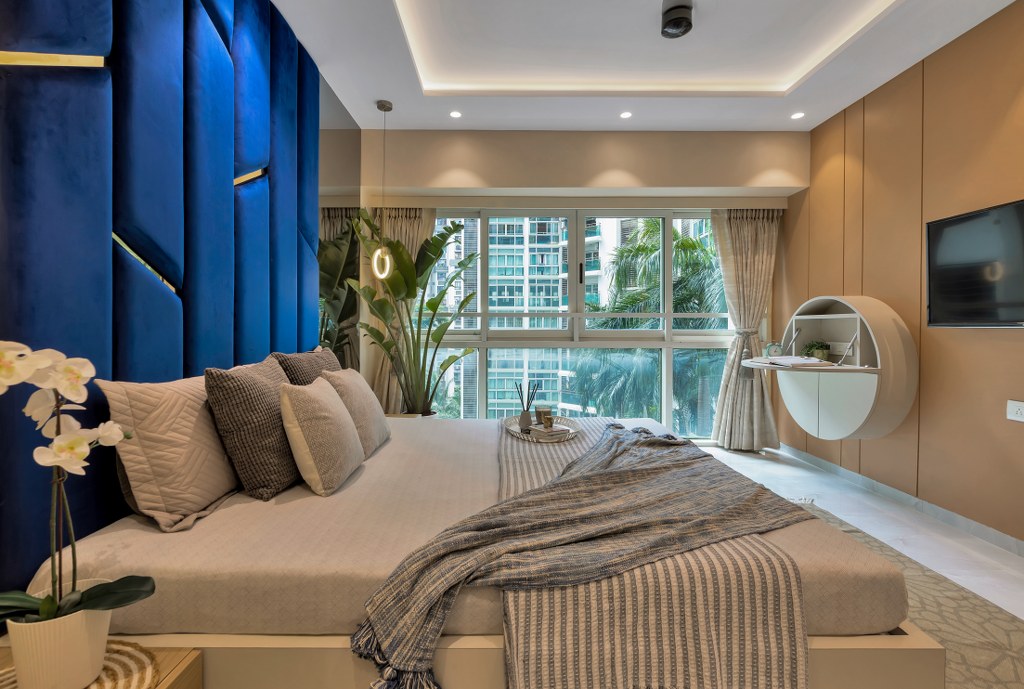 The master bedroom is designed with sheer affluence. The full height blue headboard with black glass, the TV paneled wall with a modish yet minimal round study table and the hanging lights all make startling difference while one enters the room.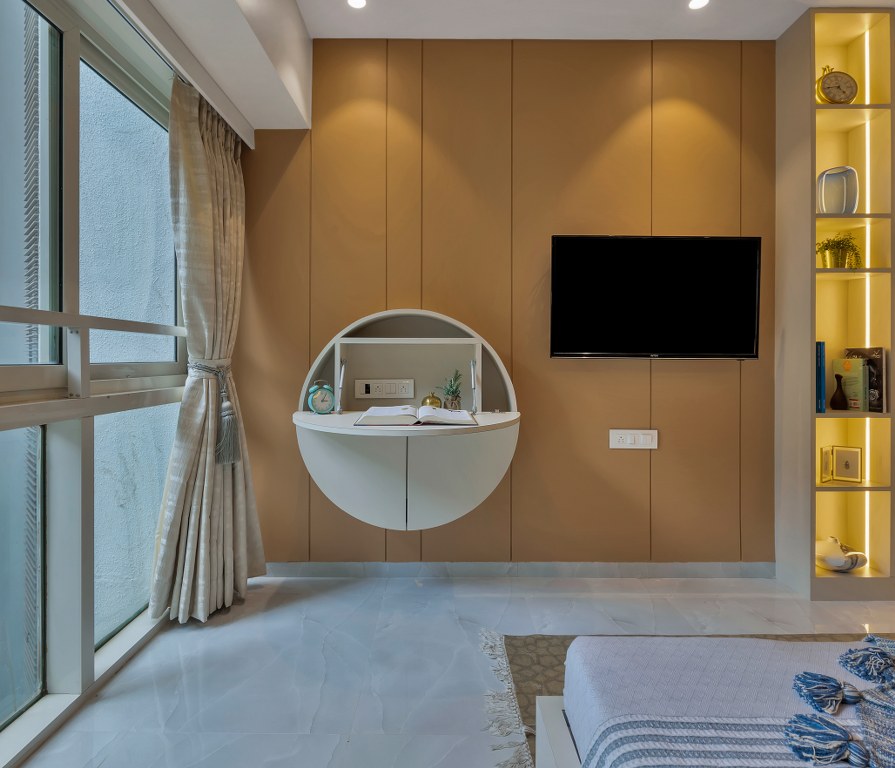 It also has a functional yet impressive walk-in closet that features a full length mirrored wall on the opposite for a trendy client. Getting dressed each day is more delightful when your closet feels stylish, relaxing and comfortable.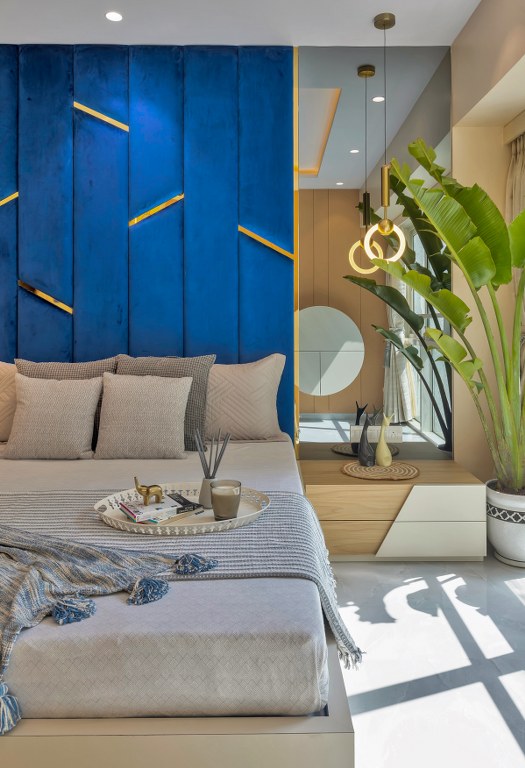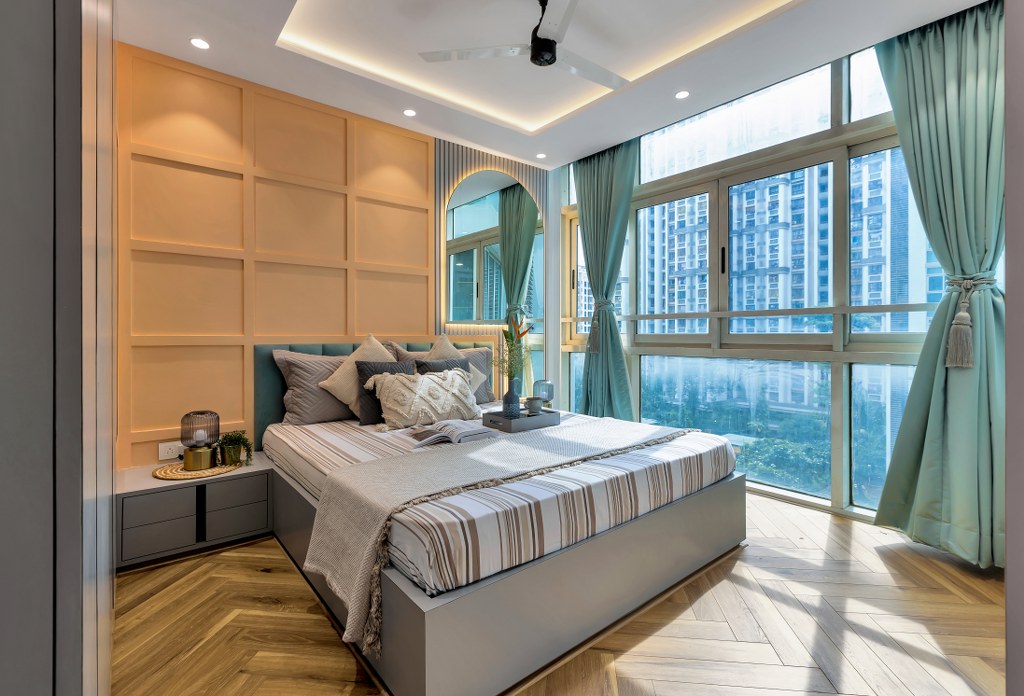 This room is aspired with a cozy, elegant yet practical space that has a lot of storage. The room is mellow and subdue with a paneled MDF patterned wall and a soothing headboard giving the space an effortlessly elegant vibe.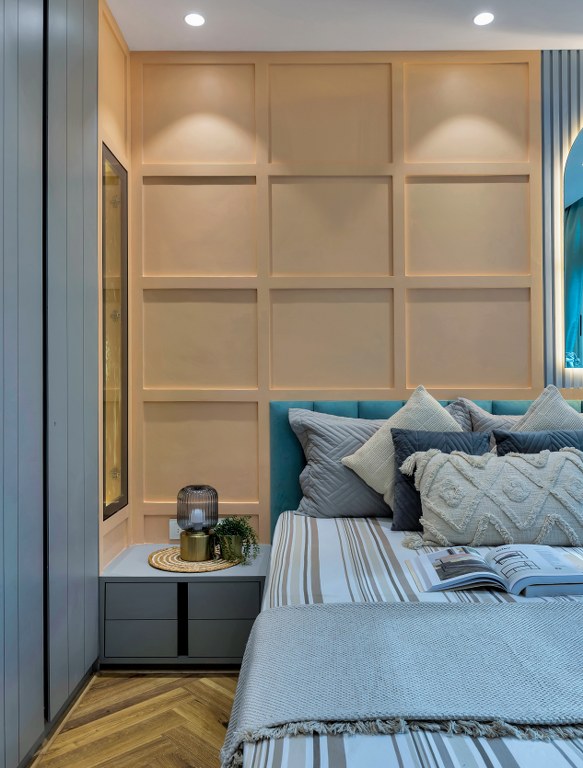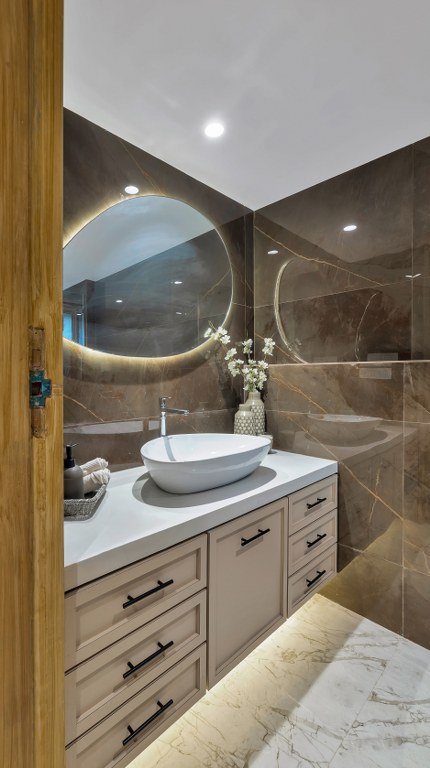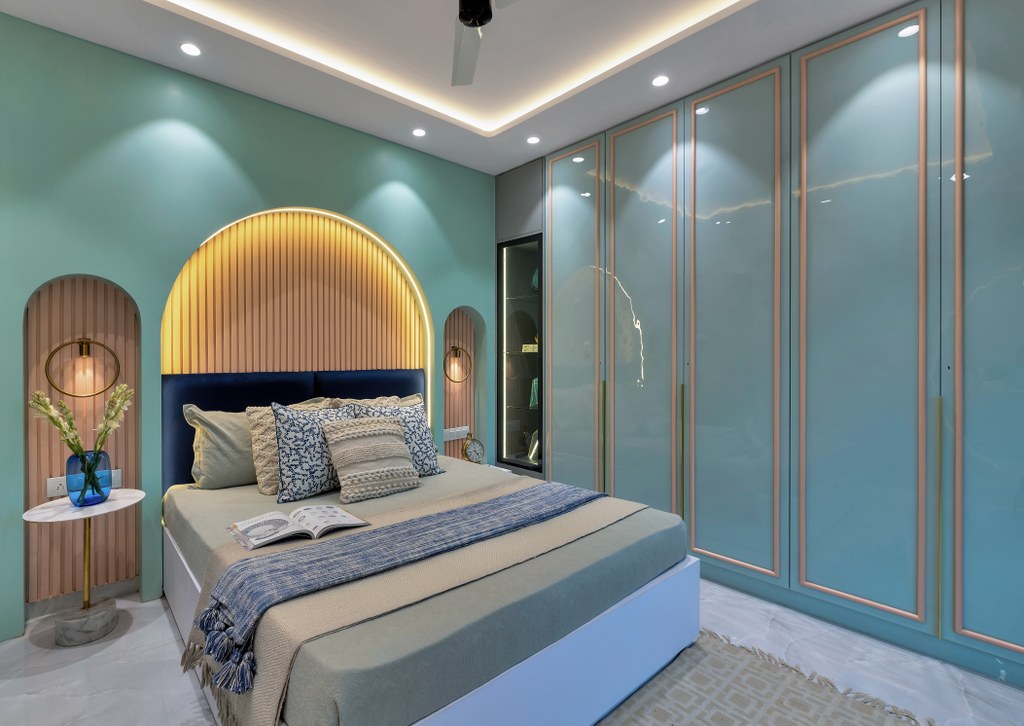 This room has a pastel palette, highlighting the modulation of minimal sophistication. The headboard wall adds depth and interest to the space. Overall, the room is calm and portrays a peaceful yet cheerful image that stands true to the youthful couple.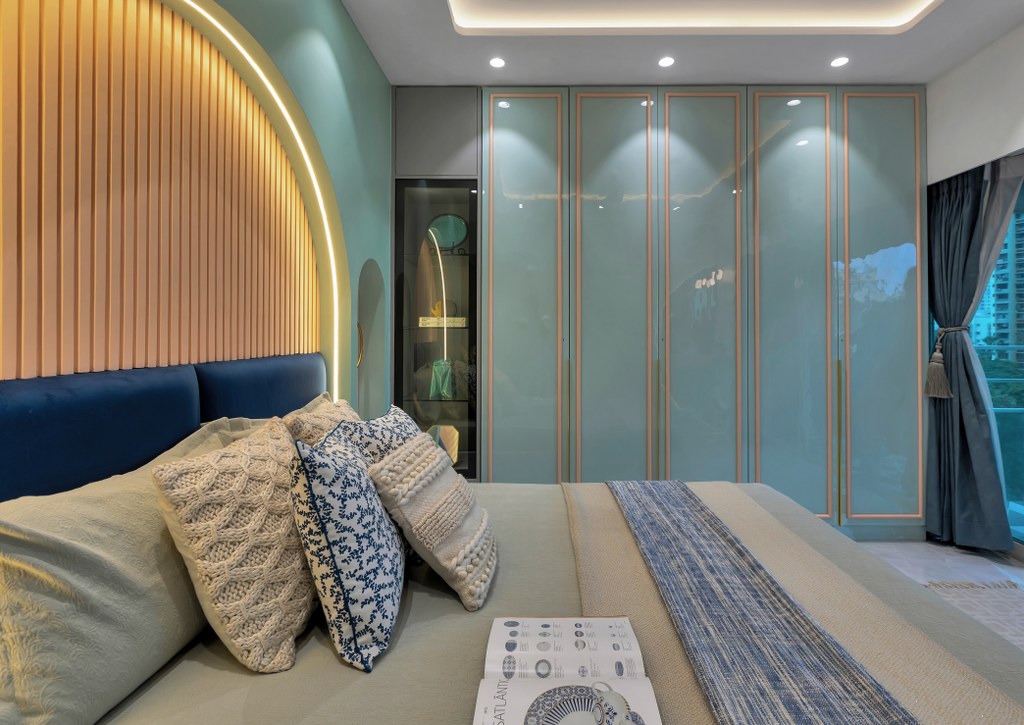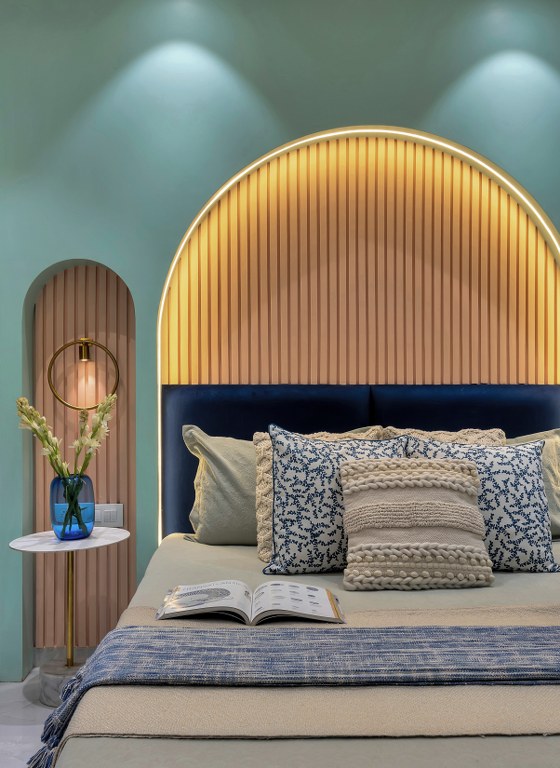 The kitchen has an ingenious elegance and style giving the space a modern refresh. Modern kitchens are characterized by clean, straight lines having least adornment. The simplistic design is matched perfectly with a reflective backsplash and recessed light.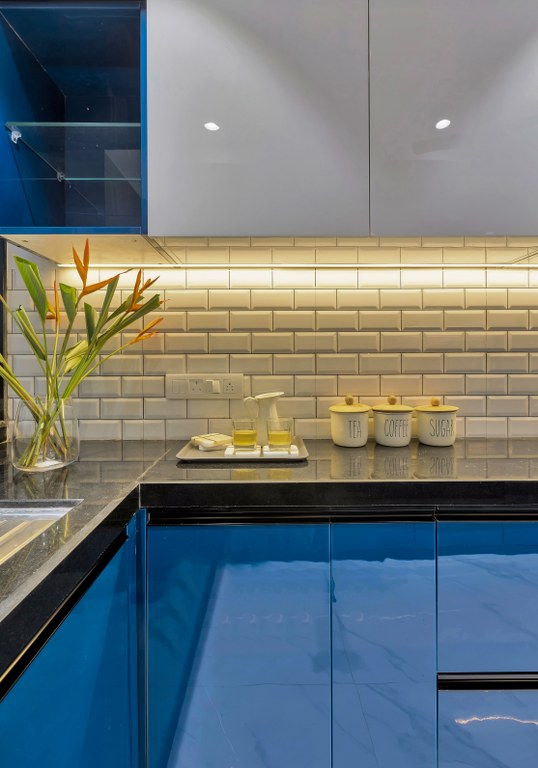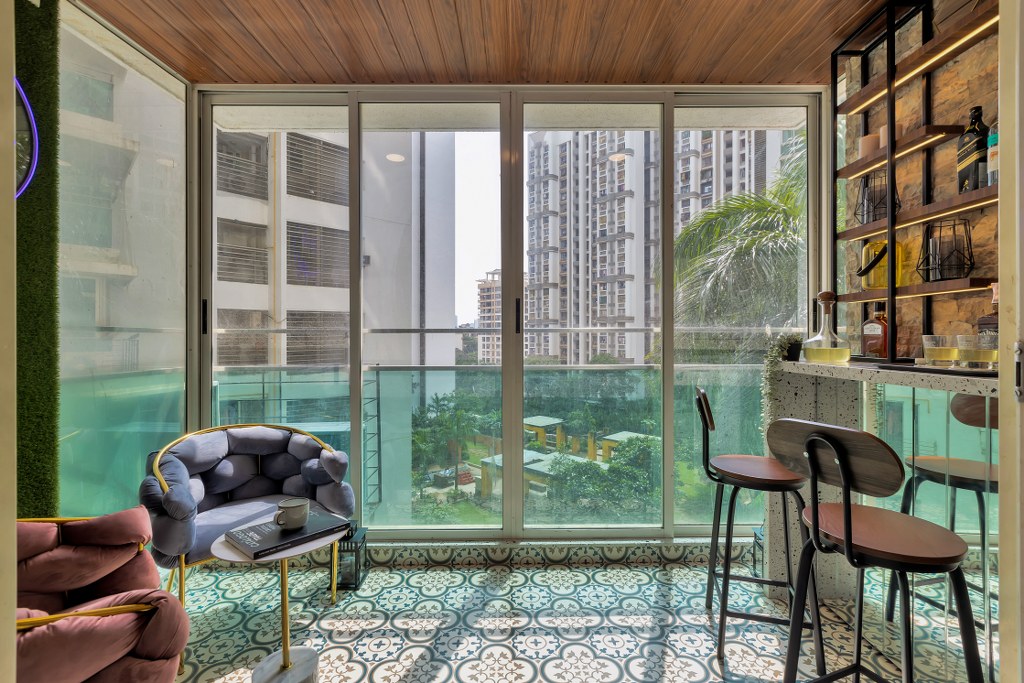 Creating bar area in the balcony is perfect for relaxing and entertaining; to enjoy a breezy evening with friends & family or soak up some fresh sunshine during the day.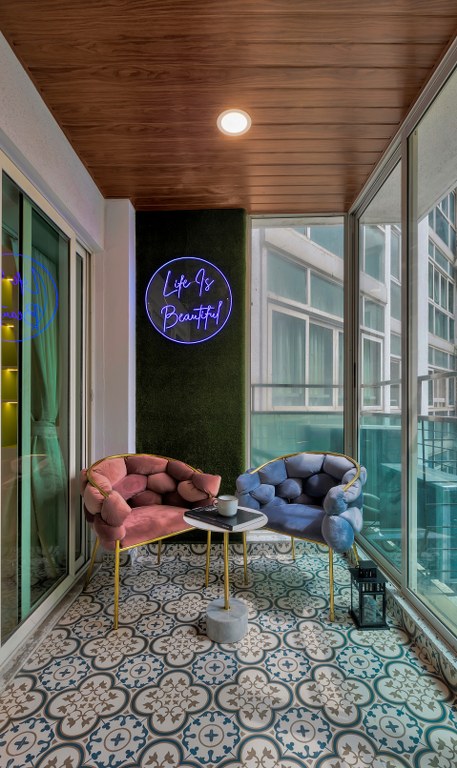 FACT FILE :
Designed by : RN DEESIGN
Address : D-6, 736, Akshay CHS ,Charkop ,Kandivali, Mumbai
Project Type : Residential
Project Name : Singhal's Nest
Location : Mumbai, Maharashtra
Year Built : 2022
Site Area : 1195 sq.ft
Project Cost Appx : 30,00000
Principal Architect : Rohit Gupta & Puja Gupta
Team Design Credits : Puja Gupta
Photography : I.D.Rohan Patel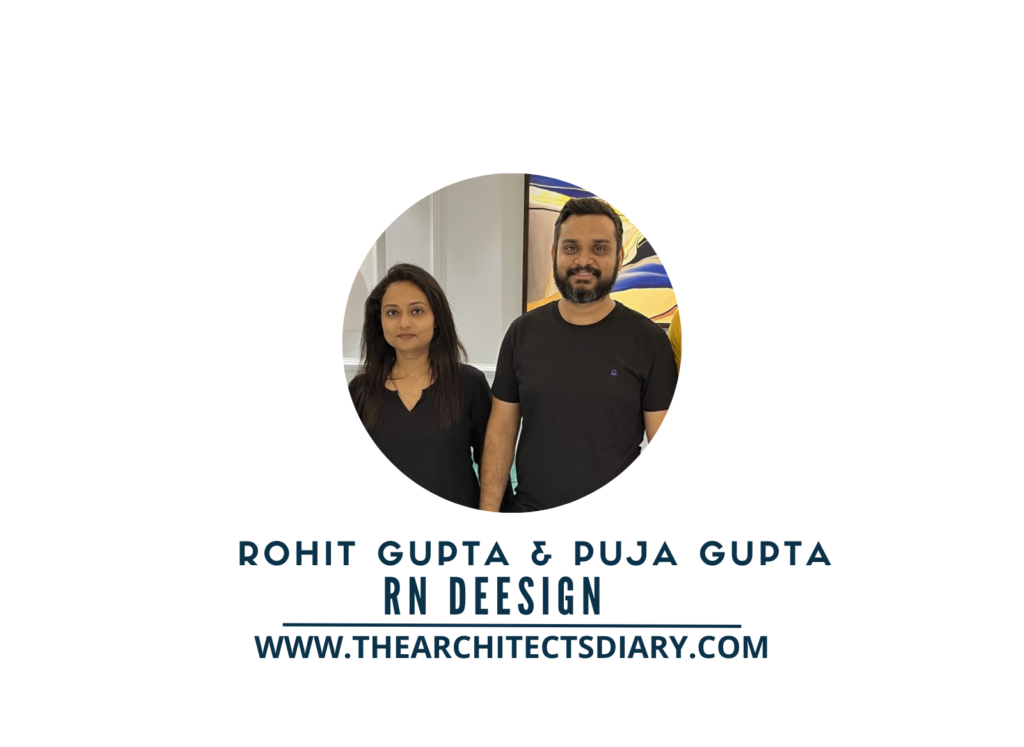 Firm's Website Link : RN DEESIGN
Firm's Instagram Link : RN DEESIGN
Firm's Facebook Link : RN DEESIGN
For Similar Project>>> BEAUTIFUL AND INWARD LOOKING APARTMENT HOUSE INTERIOR