"Space Between Screens" is an office interior project done in collaboration with Mumbai-based firms Radhika Utpat Studio and The Design Corner. Architects Radhika Utpat and Shruti Dandekar were approached with a modest space and an elaborate set of requirements for an investment Firm. The design response embraced multifunctionality and minimalism to deliver a workspace that exudes a sense of warmth and calm.
Natural Light and Muted Palette enhances this Workspace in Mumbai | Radhika Utpat Studio & The Design Corner
Visit: Radhika Utpat Studio & The Design Corner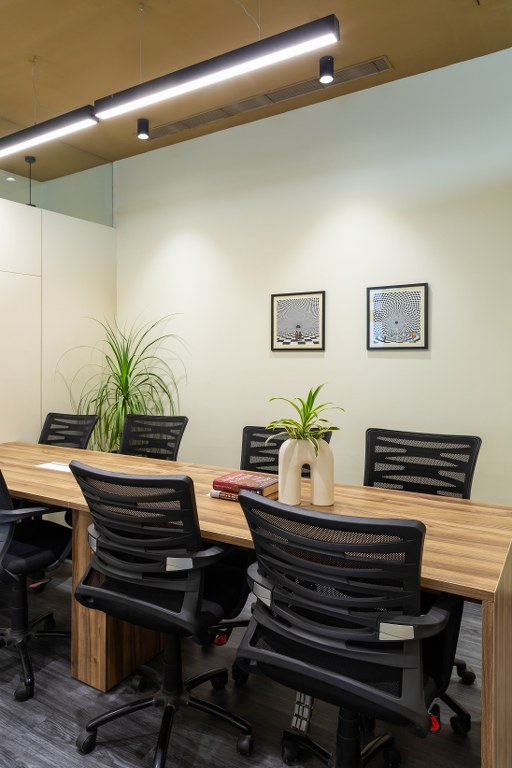 Set inside the tallest skyscraper in Dadar, 'Kohinoor Square', the space was a corner office on the 10th floor, with east-facing curtain walls and abundant natural light streaming in. The modest usable space of 1000 sq. ft was further reduced since the building's stone fenestration existing along the windows
jutted inside the space.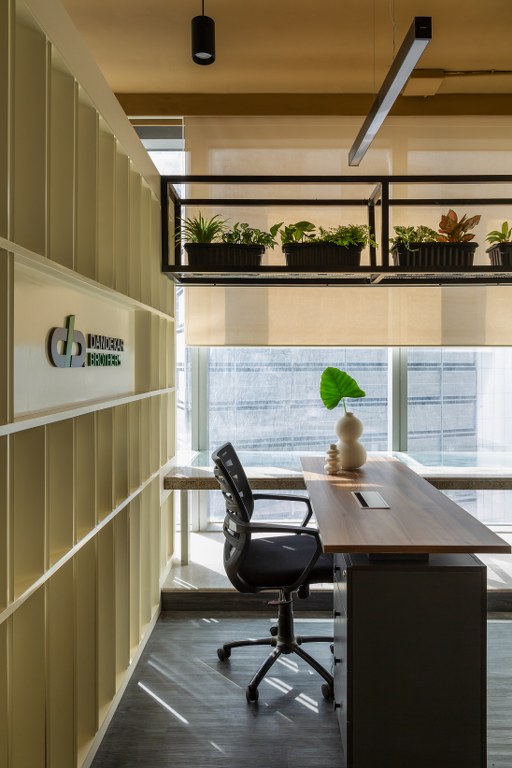 The challenge was to create a space that caters to an elaborate set o requirements but still maintains a sense of spaciousness, without resorting to conventional cubicles and partitions that would render the space cold, closed off, and without natural light in the central space.
The initial diagramming informed the architects that they must accommodate flexibility in design to allow for multifunctional spaces and create porous design elements that allow the light to move freely and for the spaces to breathe.
The minimalist design uses only a handful of strategically placed screens to carve up functions of the workspace. These screens become a primary design element that organizes space and weave tactility through the office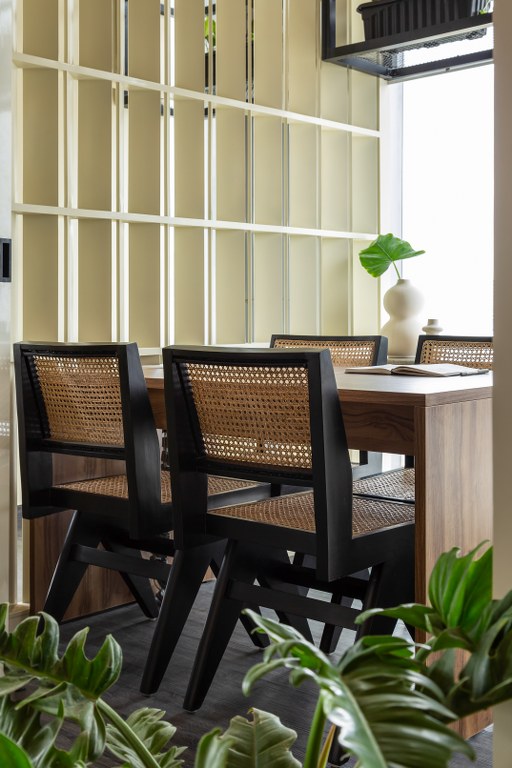 The choice of keeping the screen low was made for the eye to travel freely and avoid the claustrophobia induced by closed cubicles. Foregoing concealed cabling and air-conditioning allowed for higher ceilings which granted an illusion of spaciousness. The conference room has a separate air conditioning system with a solid partition to ensure optimal light and sound conditions inside.
The palette of warm neutrals is dominated by ivory walls, and screens and contrasted with black metal frames, furniture, and vinyl flooring. Sleek metal frames hold planters that continue along the entire extent of windows through different spaces. The lighting design is functional and consistent throughout all spaces. Wood-top desks, rattan furniture, and plants introduce natural textures and tactility to the soft neutrals.
The otherwise clean & pared-back interior is given character by the patterned details of the screens, which allow the light to filter through the screens during the day, adding a bright playfulness to the space.
Fact file
Designed by: Radhika Utpat Studio & The Design Corner
Project Type: Office Interior Design
Project Name: Space Between Screens
Location: Mumbai, Maharashtra
Year built: 2022
Project Size: 1000 Sq.ft
Project Cost appx: 30 Lac
Principal Architect: Shruti Dandekar & Radhika Utpat
Photograph Courtesy: Anuja Kambli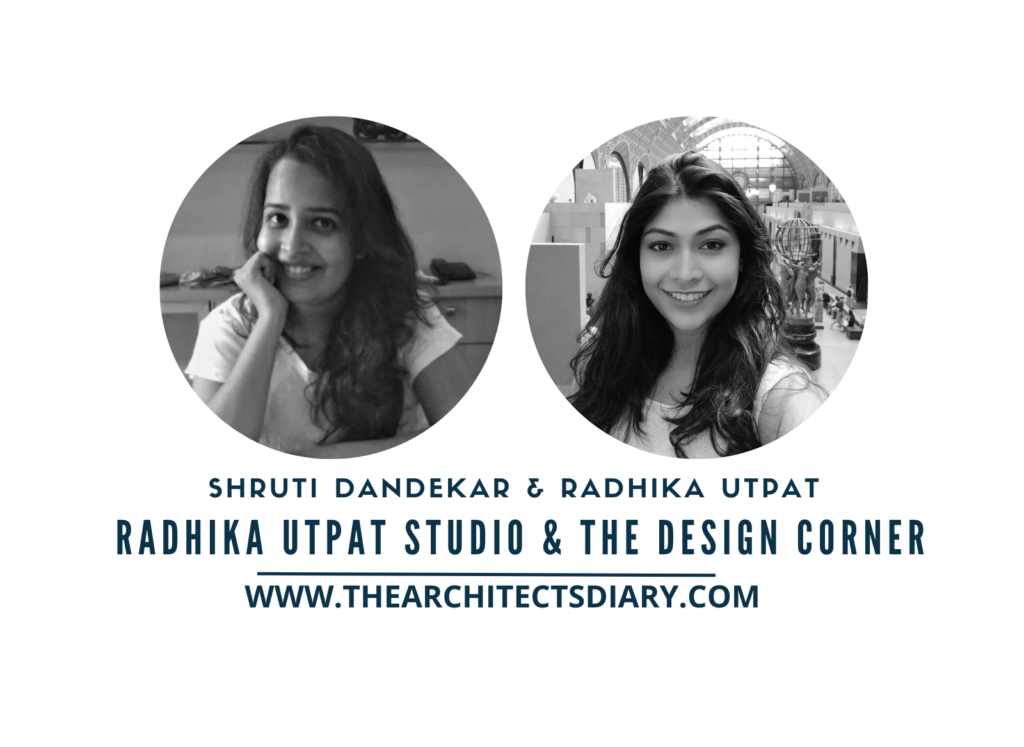 Firm's Instagram Link: Radhika Utpat Studio & The Design Corner
Firm's Website Link: Radhika Utpat Studio & The Design Corner
For Similar Project>>>Experience Luxurious Healing at this Ayurveda Clinic in Ahmedabad