Keeping the lighter tone for binding all the components into an opulent bunch while keeping the darker tone for showcasing their jewelry with retail design magnificently paneled mirrors, creates an impression of enormous outspread space.
Moody, Luxury and Elegance is what Adorns this Jewelry Retail Design Palette | Verve Atelier
Visit: Verve Atelier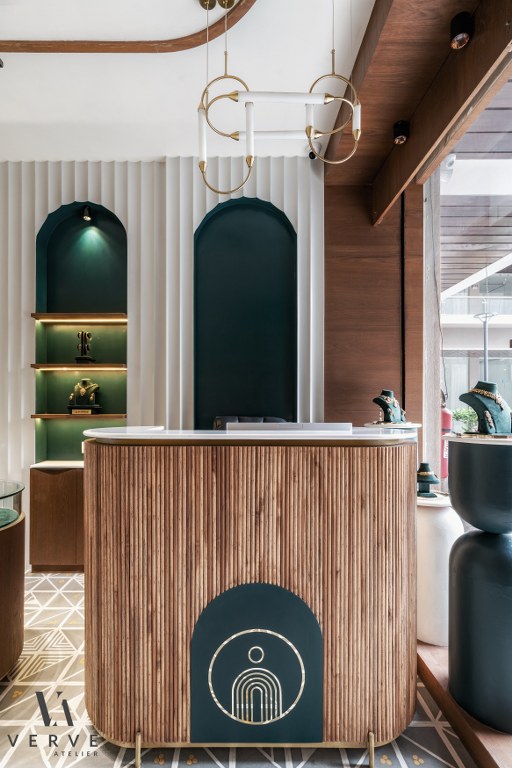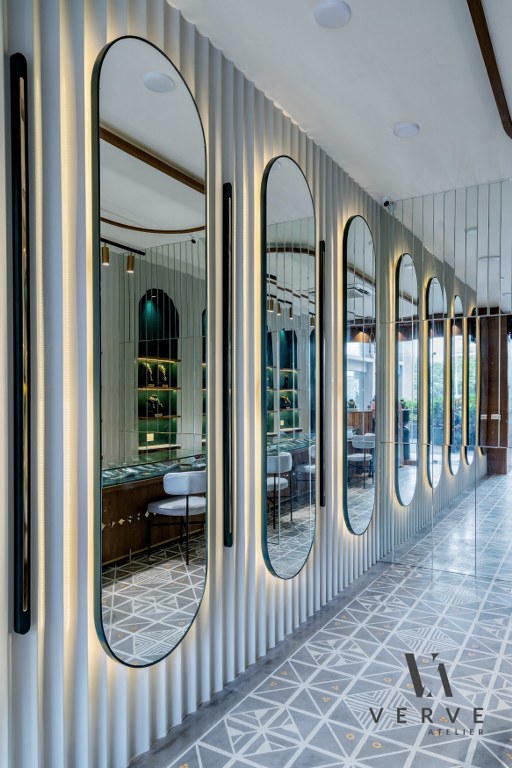 This space of 400 sqft at Satyamev eminence is beautifully curated with utmost integrity. Clients brief was to curate their jewelry store in a manner which gives the ambience of a rich and luxurious space.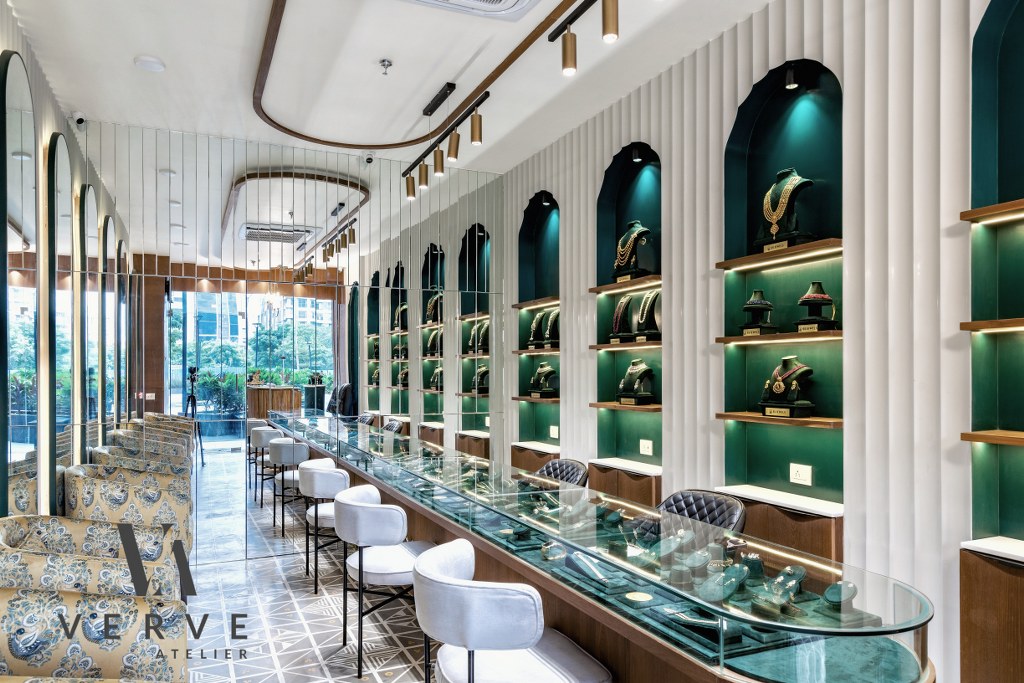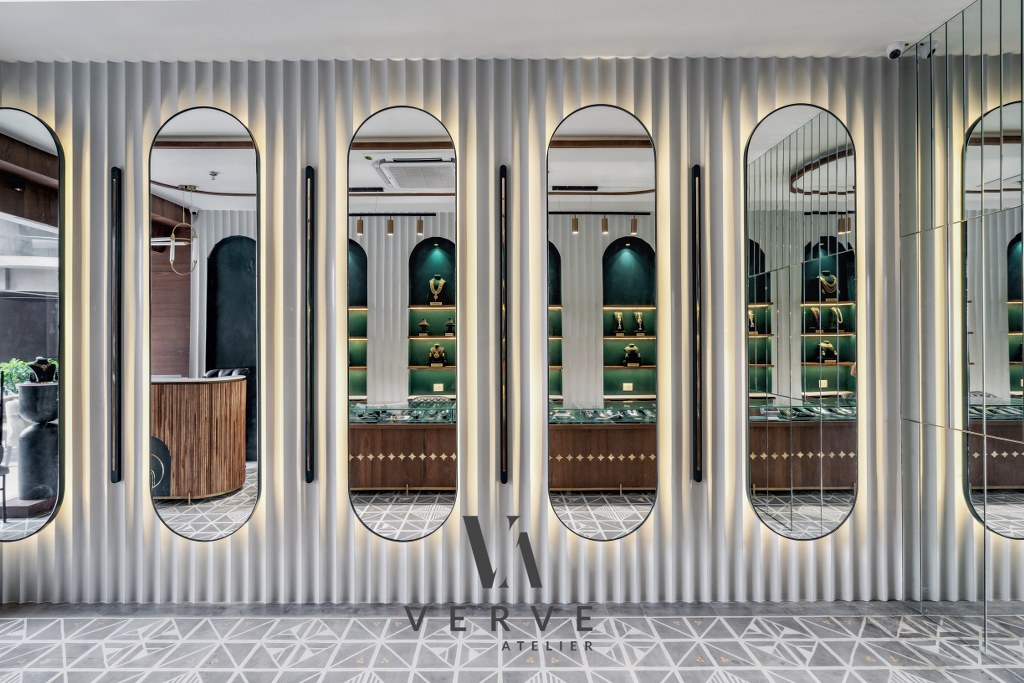 The joy of curating beautiful spaces is what we love the most. Elegantly put together, effortlessly styled and precisely detailed, welcome to our world of new era in modern interior design.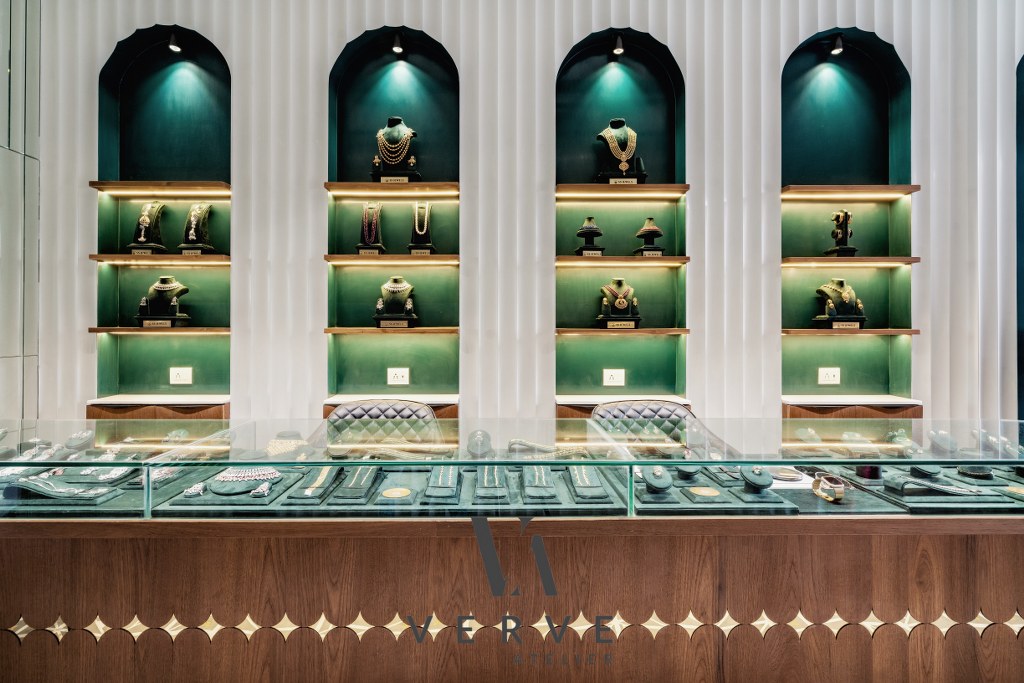 Fact File
Design By: Verve Atelier
Project Type: Showroom Interiors
Project Name: The Arch House (S.S. Jewels)
Project Size: 400 Sq.ft
Location: Ahmedabad, Gujarat
Year Built: 2021
Principal Designer: Vedanshi Patel
Photography Courtesy: Inclined Studio
Product & Materials: Veeners: Rotolam Laminates / Flooring: Bharat Floorings / Lights: Shades of Light / Fabric: Dynamic Living / Paint: PU Asian Paint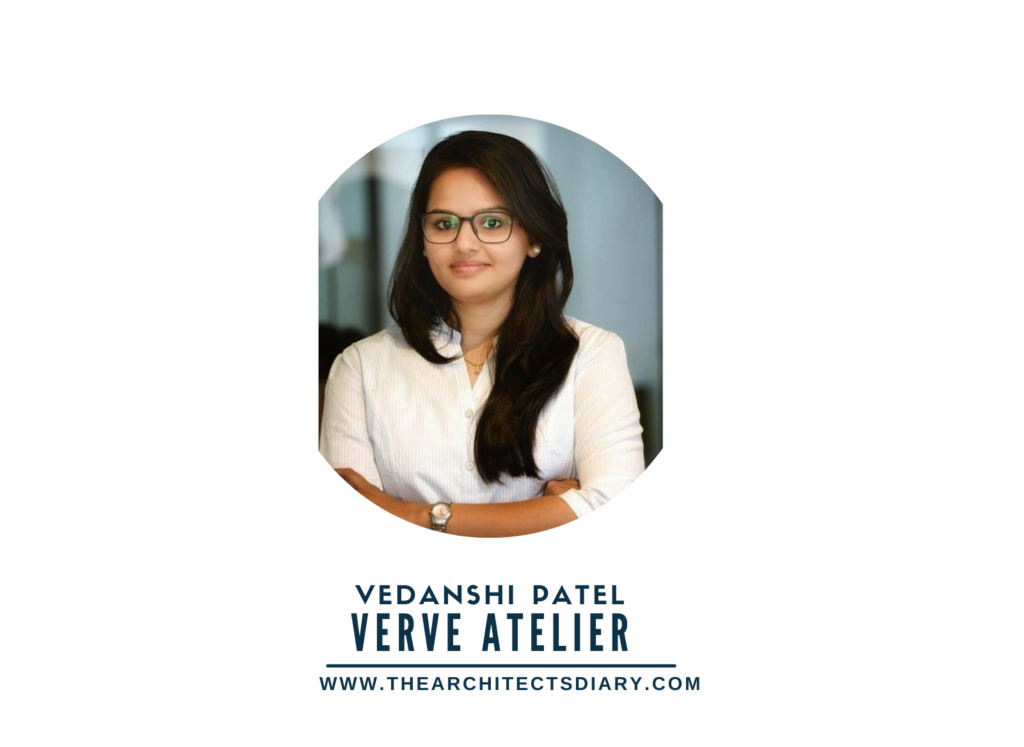 Firm's Instagram Link: Verve Atelier
For Similar Project>>Subtle Aesthete Palette and Clean Furniture Forms in this Retail Design