&nbsp
The sandstone cladding on the façade increases the aesthetic appeal of the exterior structure, making it stand out from its surroundings, intended to draw attention and attract visitors in this retail design project. The focal point of the façade is the ornately carved wooden door that acts as a visual guide for the visitors towards the entrance.
Subtle Aesthete Palette and Clean Furniture Forms in this Retail Design | Designer's Circle
Visit: Designer's Circle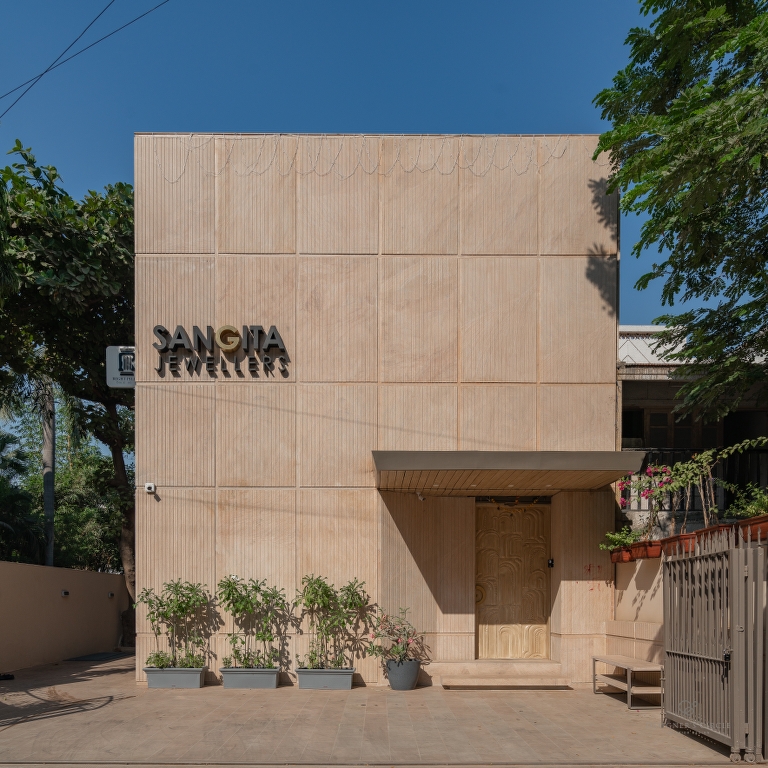 The concept of the design was to reflect the brand image in the interiors and to have a connection between the space and the jewelry. The intricate details of the ornament are emulated in the furniture, color palette and selected materials.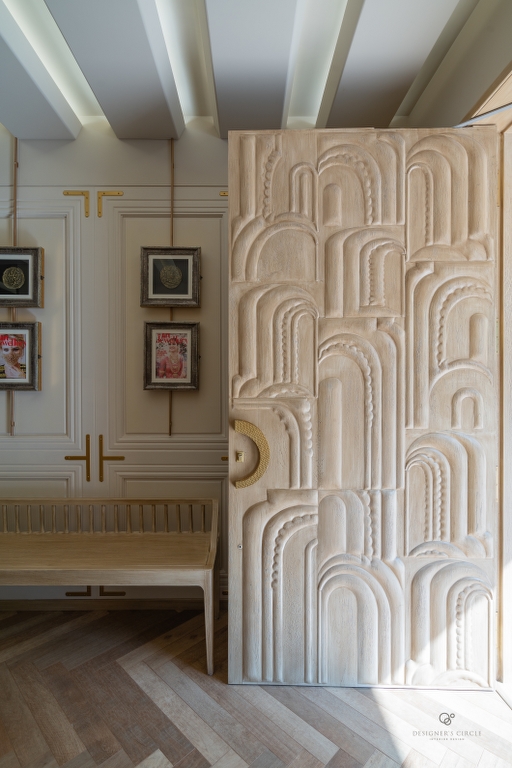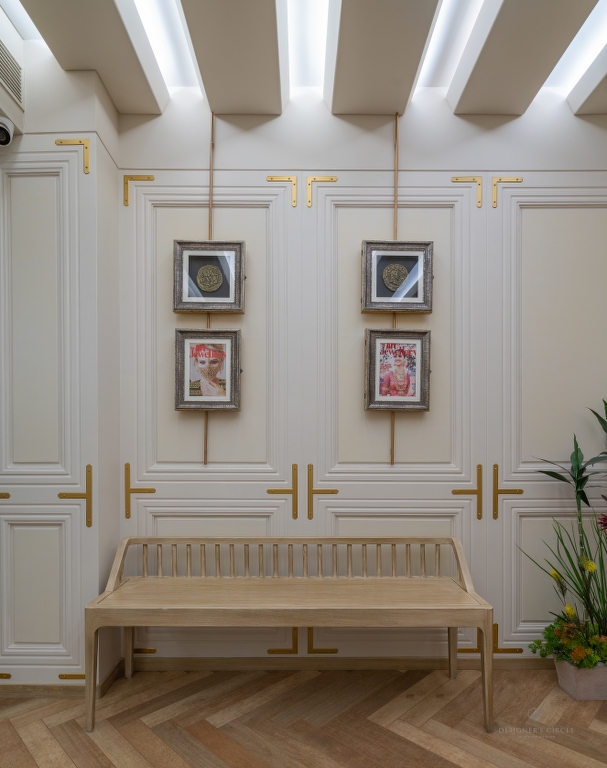 The exquisite door leads to the waiting area with a wall paneling that aesthetically accentuates the walls in the waiting area. It gives a sense of a classic interior, added to unfussy modern design. The gold details as well as the frames on the wall define the paneling.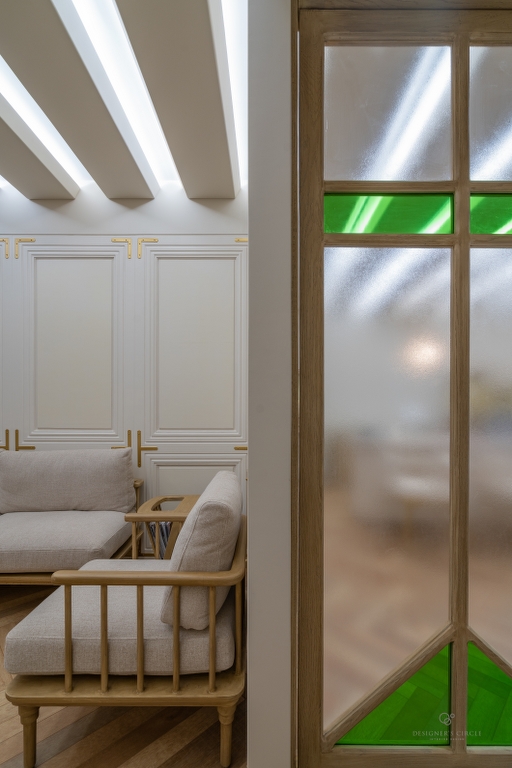 The color scheme and materials are chosen such as the space does not overpower the product sold, also inducing a calm environment for the clientele. This serves the purpose of keeping the product in the spotlight for retail. The details of the furniture in the space are also kept subtle with light, oat colored wooden polish to keep it simplified and elegant.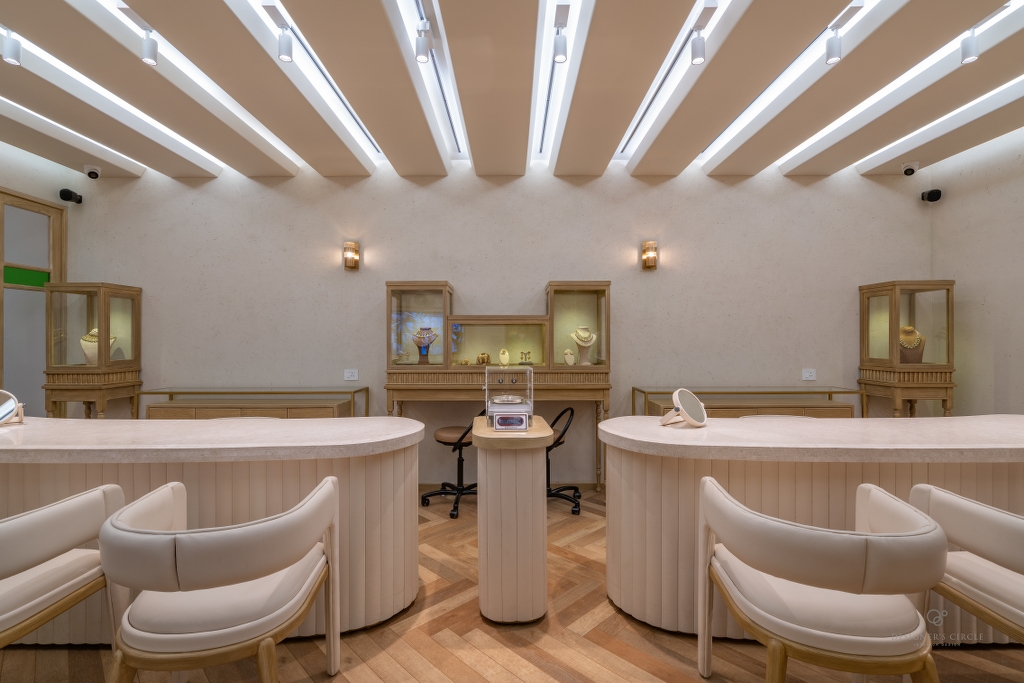 The display area and private cabin are divided with translucent glass which maintains visual connection between the spaces. The glass partition is stained with a bright emerald green to break the color scheme and add vibrancy.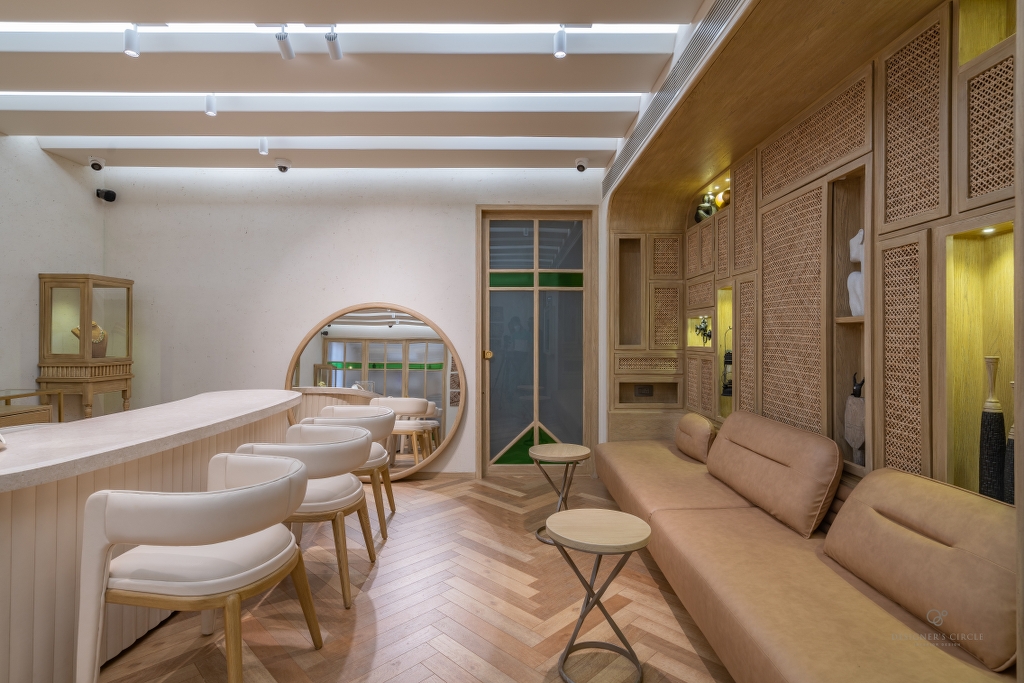 The sitting space behind the display area has multiple niches of which some are covered with a cane and wooden framework. It creates a perfect lounge space for the guests. The ceiling design helps in adequate distribution of light that does not hinder the visual assessment, in the correct light spectrum for viewing the product.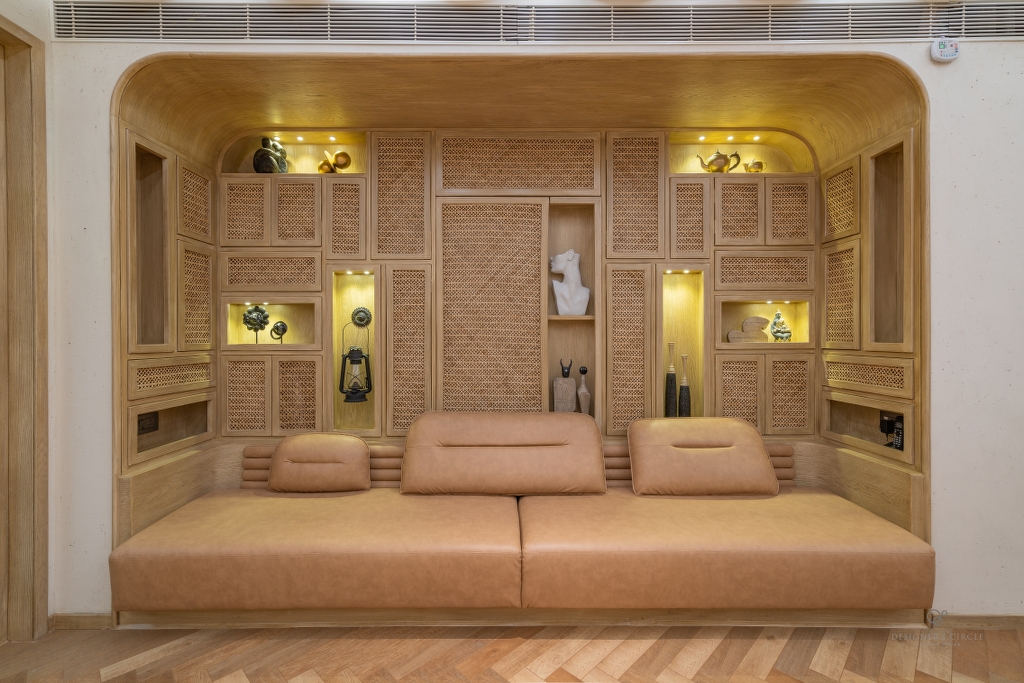 The colors, wall treatments, décor and lighting elements together execute an environment that inhabits the vision of Sangita Jewelers brand. The design in all sense exudes warmth and lavishness.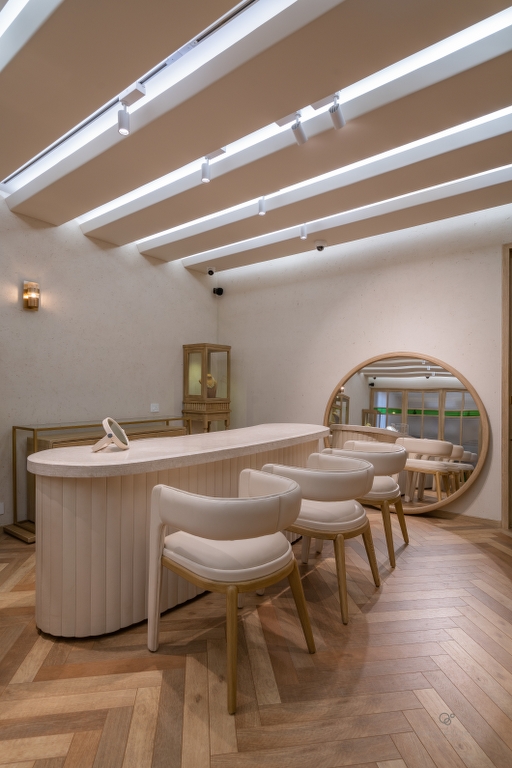 Fact File
Designed By: Designer's Circle
Typology: Retail Store Design
Project Name: Sangita Jewelers
Location: Ahmedabad, Gujarat
Size: 3185 sq.ft.
Built: 2020
Duration: 1 Year
Project Cost Appx: 35 Lac
Principal Architect: Rajesh Sheth
Design Team: Jhanvi Baxi Shah
Photography Credits: Inclined Studio
Products and Materials: Paint: Asian Paints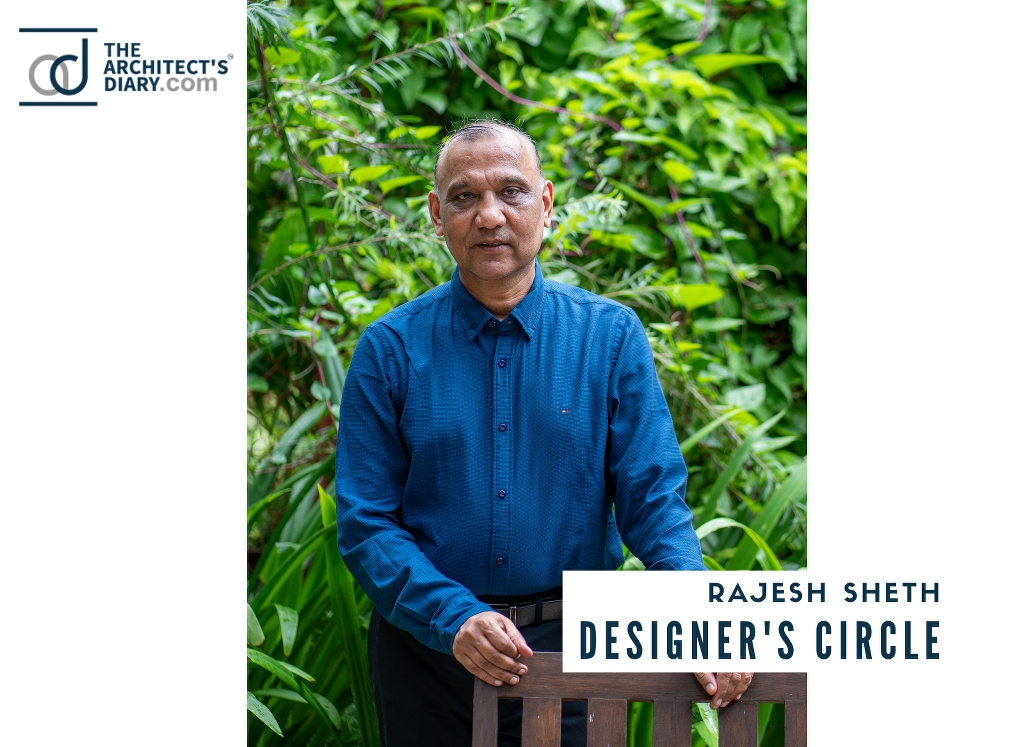 Firm's Website Link: Designer's Circle
Firm's Facebook Link: Designer's Circle
Firm's Instagram Link: Designer's Circle
For Similar Project >> Scandinavian Style Apartment Inspired By Natural Color Palette