nPe DesignStudio is an architectural cum interior designing firm in a beautiful building. The City Center in Rajkot city. Mainly two major parts in this modern workspace, one is the main office and other is designing space. The approach for the design was to have uniquely designer elements in each of the space in which would justify the purpose of its usage also the aesthetic importance of its own.
Modern Workspace with a Burst of Colors fused with Muted Palette | nPe DesignStudio
Visit: nPe DesignStudio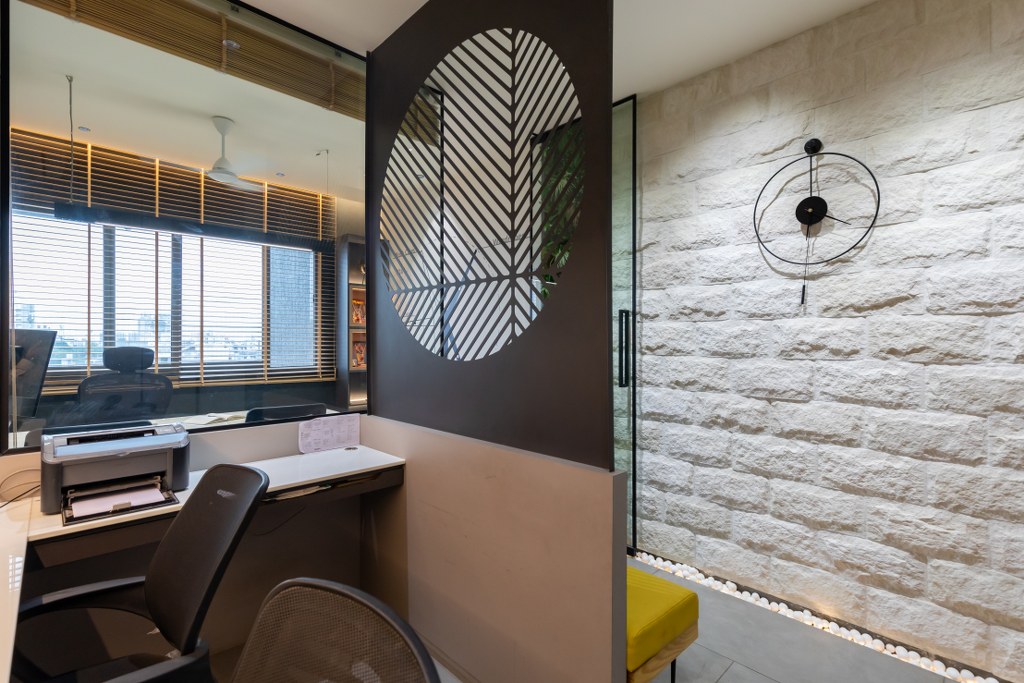 The office space has been meticulously designed with graceful materials like white classical stone, wood, grey solid surface, metal plates and glass.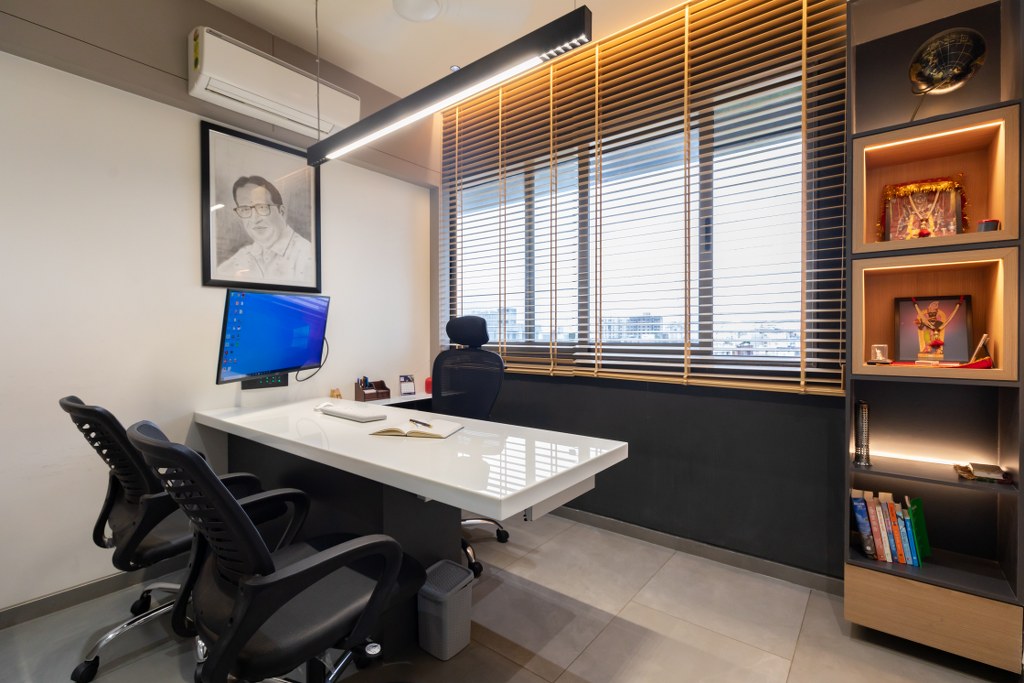 All these materials are used together in a way to complement each other and create a wonderful working space. Flooring grey concrete materials are created more marvelously in entire ambiance along with exposed white stone, oak finished wood furniture and metal lights justifies a unique contemporary Indian architecture.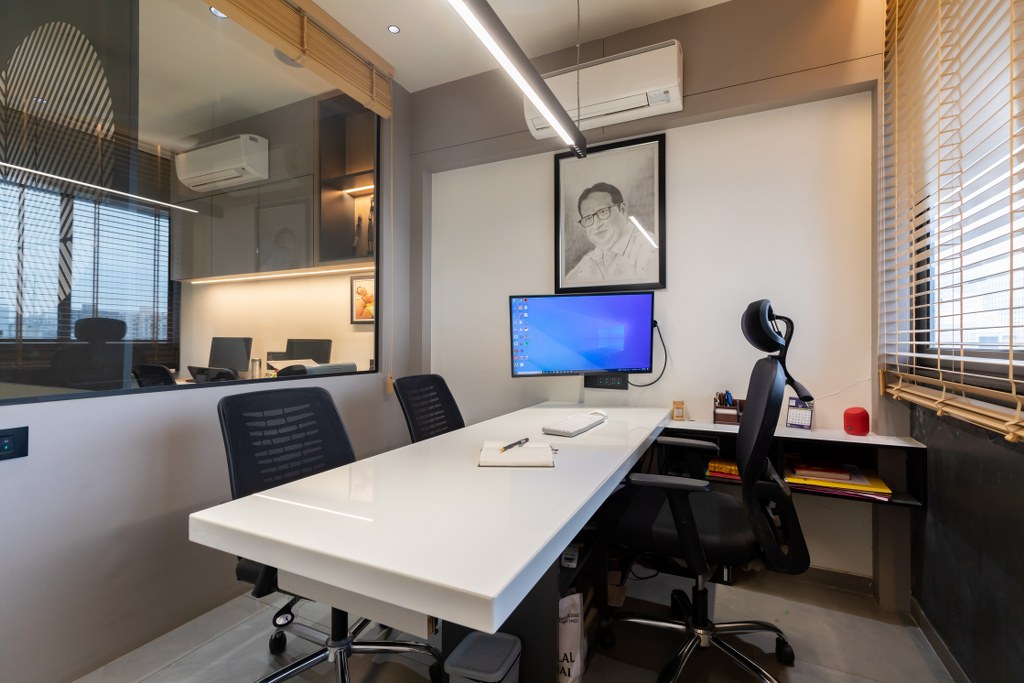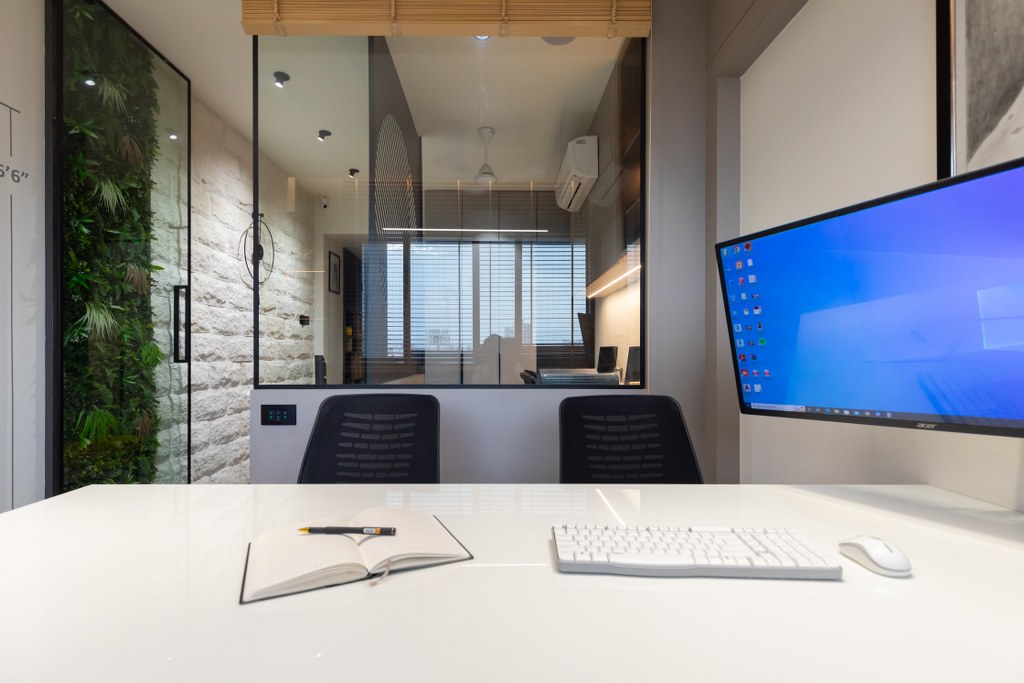 Also the elements of nature, say its natural light and green vertical plants were very delicately introduced into each space, giving it a unique and lively character. Each space has its own significance giving user a desired working environment.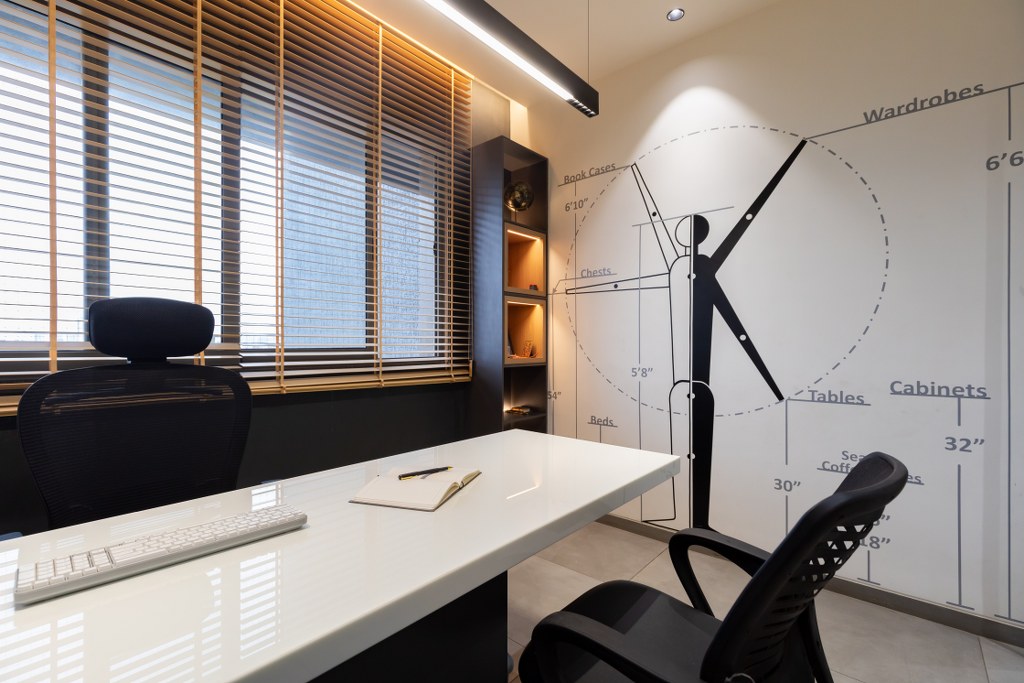 Fact File
Designed by: nPe DesignStudio
Project Type: Office Interior Design
Location: Rajkot, Gujarat
Principal Designer: Naimish Parekh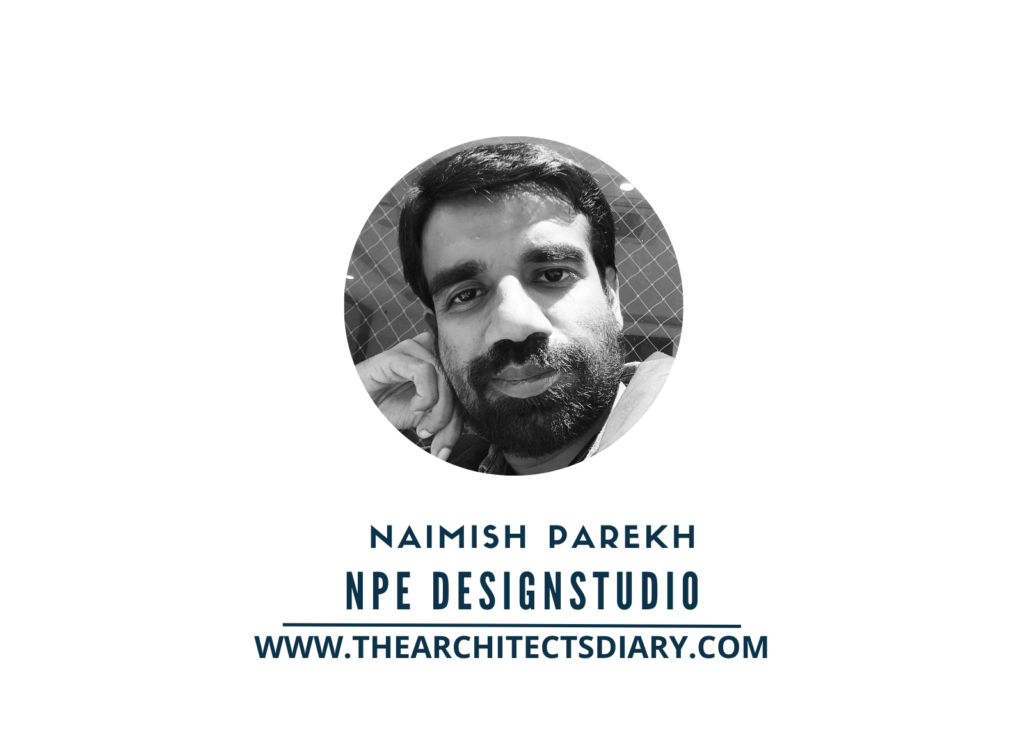 Firm's Instagram Link: nPe DesignStudio
For Similar Project>>>Contemporary Office Design that Fosters Interaction and Inclusion