&nbsp
Modern Residence Interior Design | ADHWA
The distinguishing factor in this home is the intelligent use of color to accentuate the various spaces. the main thought was not to go over the top but to have one or two focal points in every room, " like the Single soda chairs with floral print in the living room or the blue and grey colored mdf panel in parents room.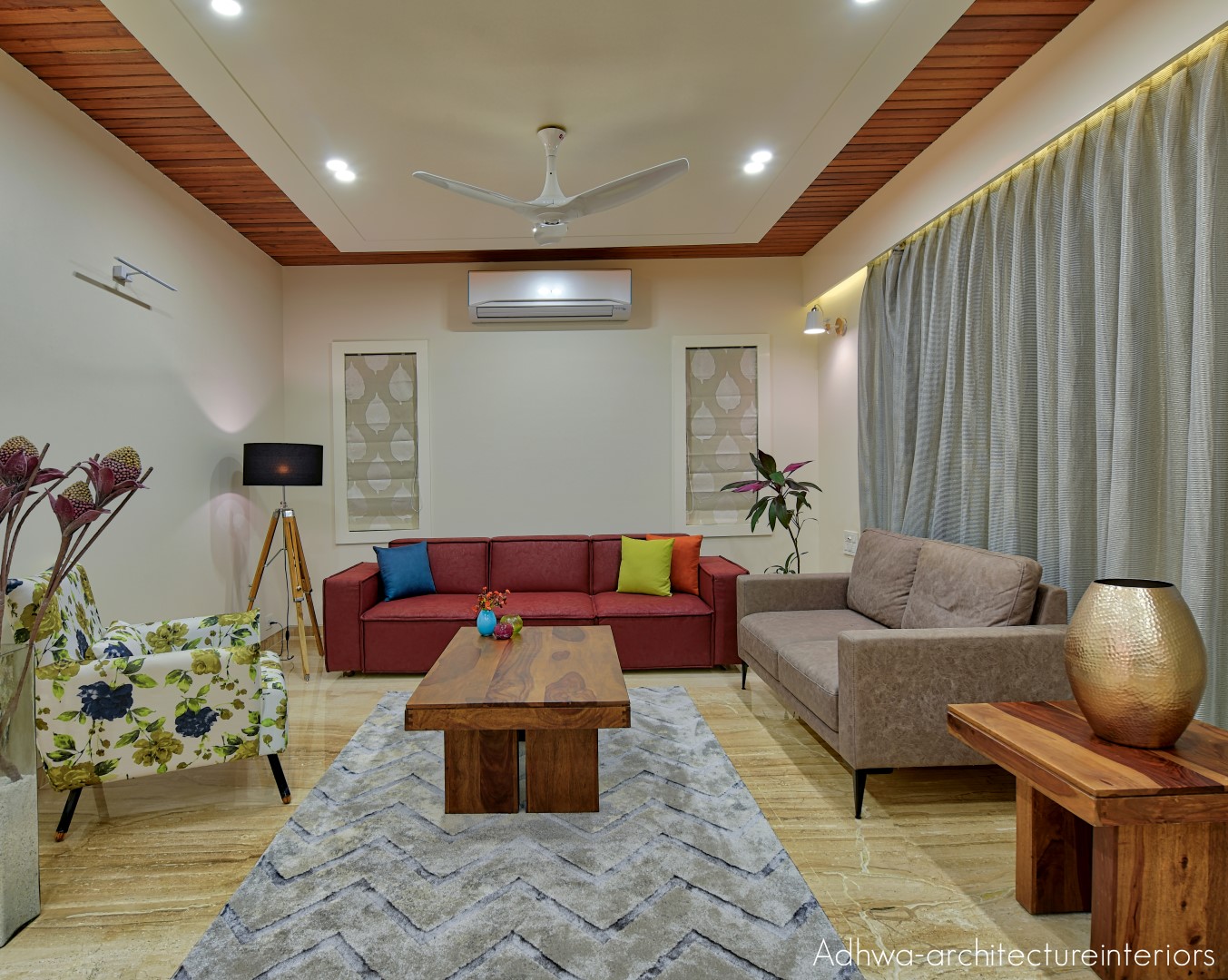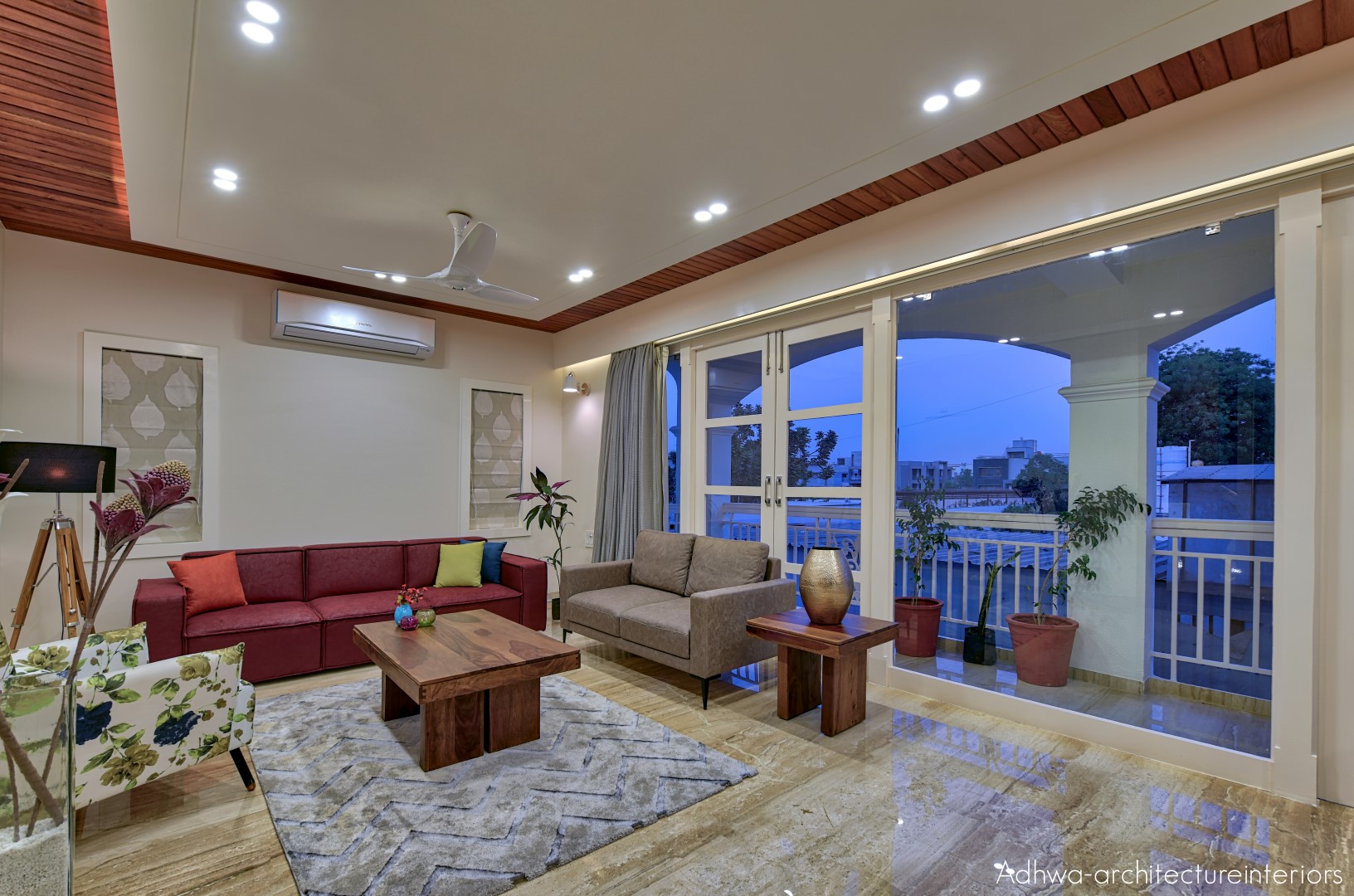 On the first floor the stucco texture on the wall and ceiling and the exposed finish ceiling with track lights, in the other room the traditional color like the yellow sofa, handi hanging fittings in the center and multicolor jute rug are the statement feature of the room.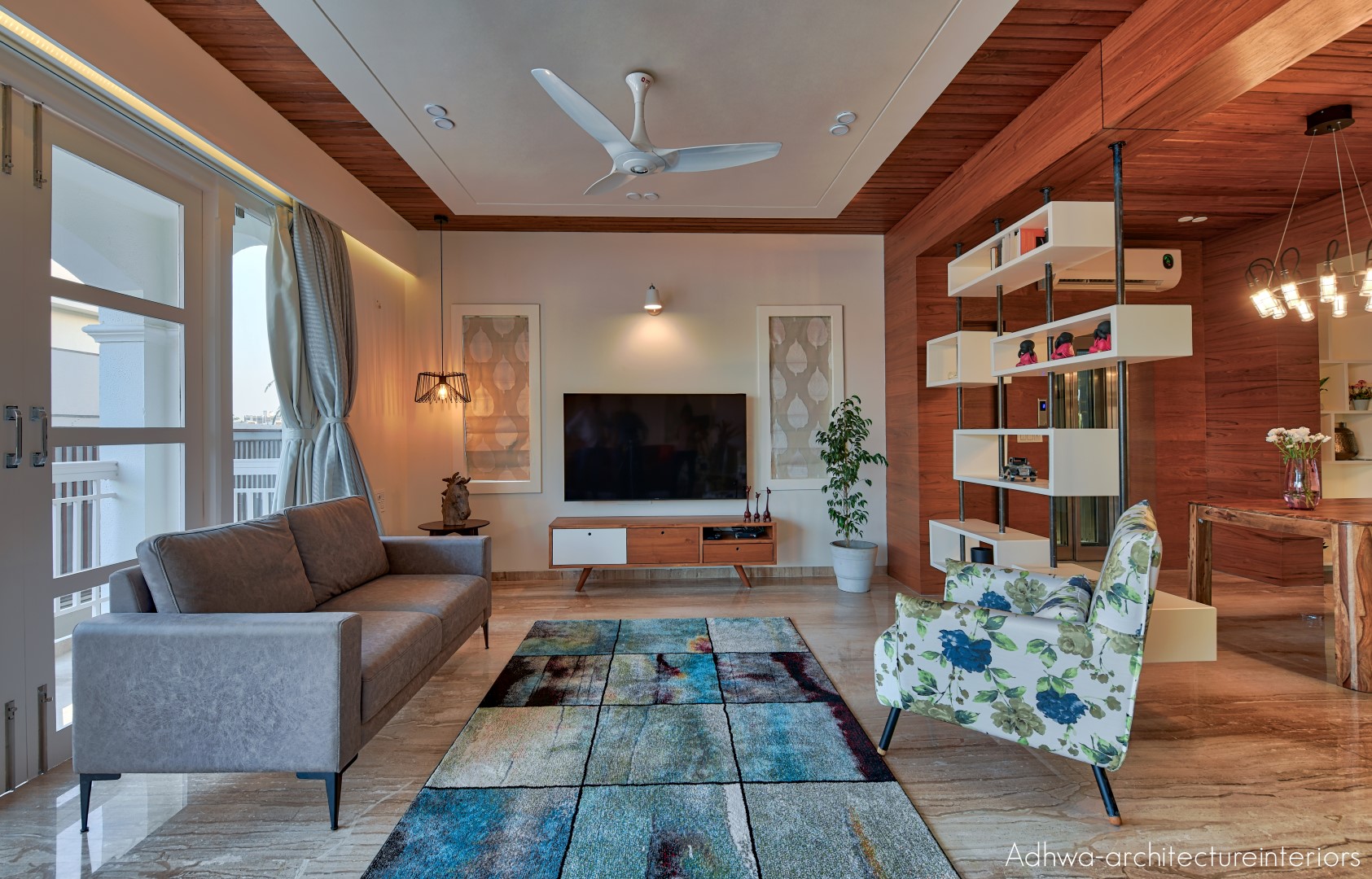 with all this colour combination the main colours were added through natural materials at many places like the teak wood ceiling in the dining area and living room holds special place with natural grains and colours" explain the duo, Again the main challenge was to ensure that the requirement of each individual was met and yet synchronize the design to come up with a homogeneous solution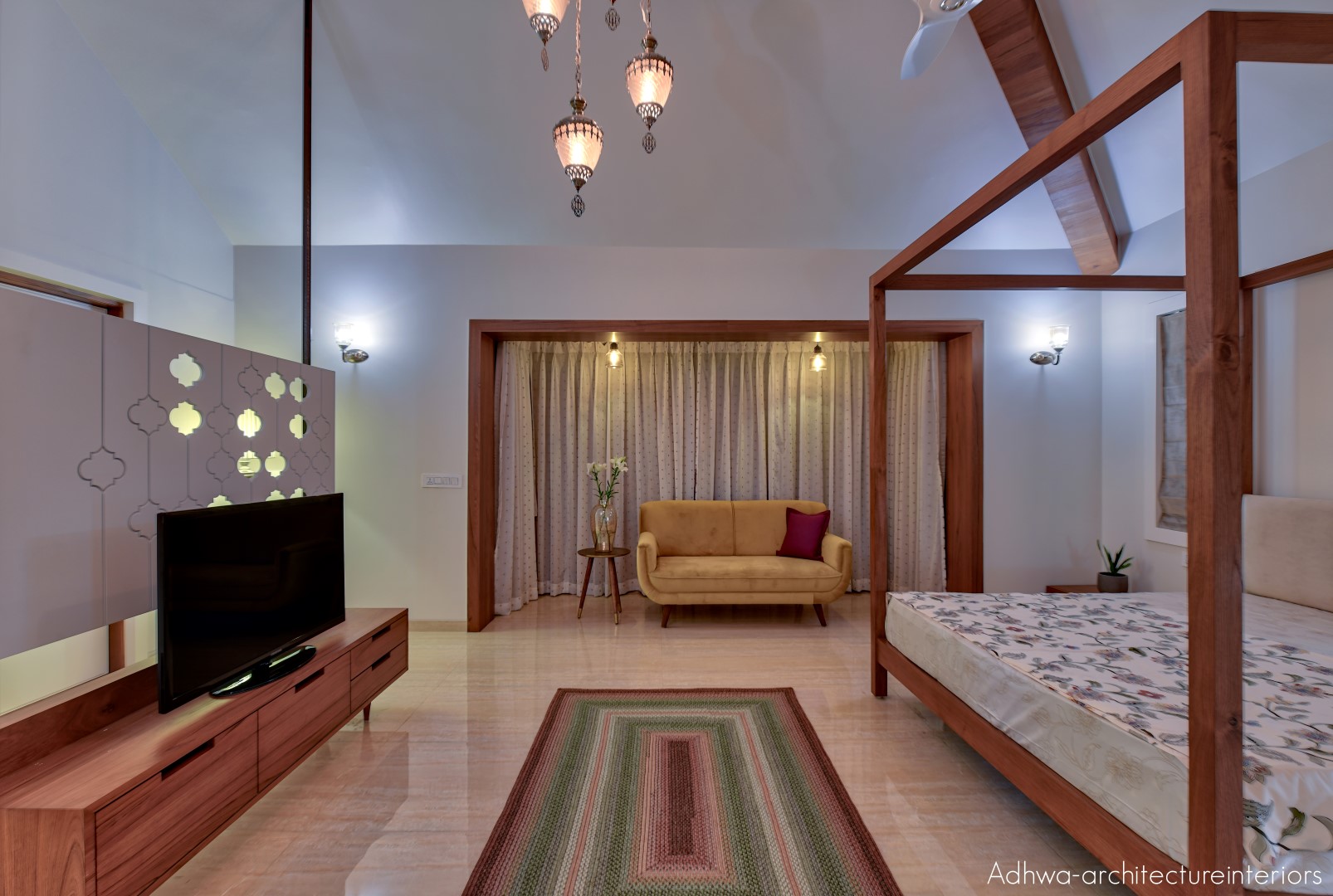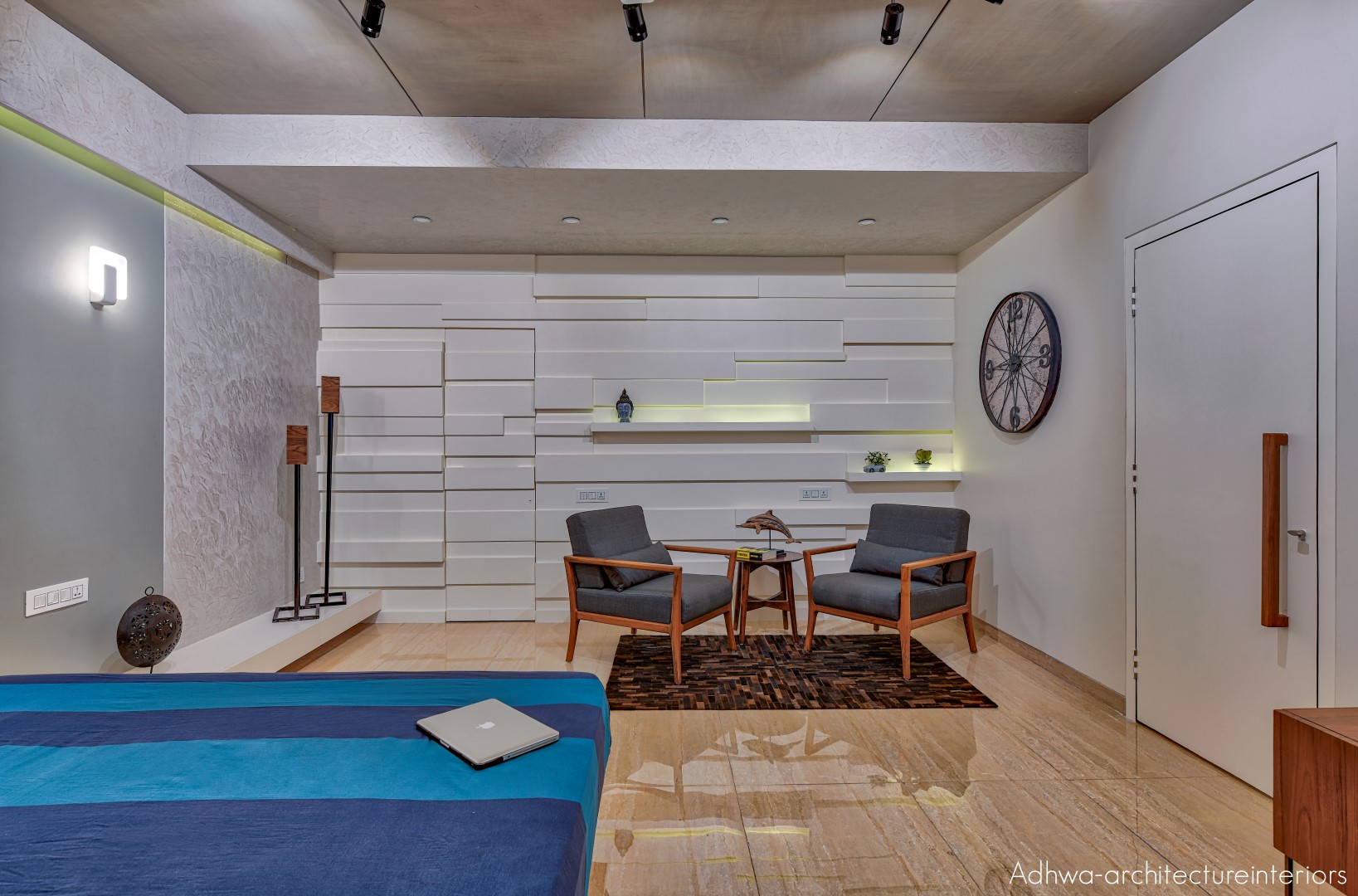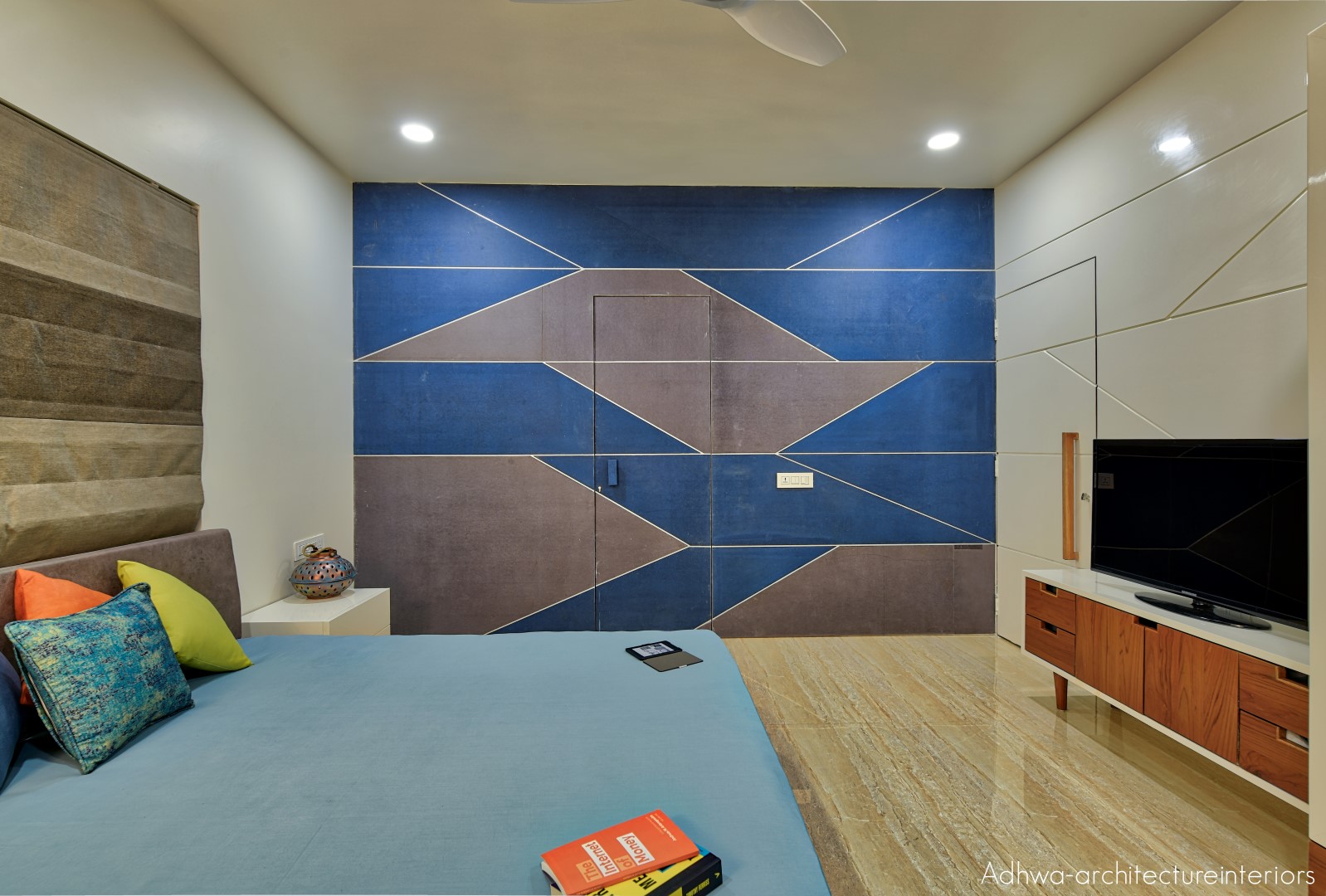 photography by : Sanat Jhaveri & co.
Project:Vrundavan Villa 6
Project Area:3300sqft.
Principal Designer : Ankita Jain ,Dhwanil Patel
Design Firm:ADHWA architecture .interiors
Location: Ahmedabad
E-mail:[email protected]
Contact:  9723522208