Under the Mango Tree by Studio Será, Bhopal – India
The concept behind the design for Under the Mango tree restaurant Designed With by simplicity and contrast. Simple, orderly and defined by light tones and pure lines. The original restaurant was a single floor, open air casual café. The architecture of the place was already reminiscent of traditional design with vaulted ceilings. We decided to push this further by paying homage to the hotel's rich colonial history by the addition of faceted columns which introduce a layer of classical architecture into the otherwise modern space.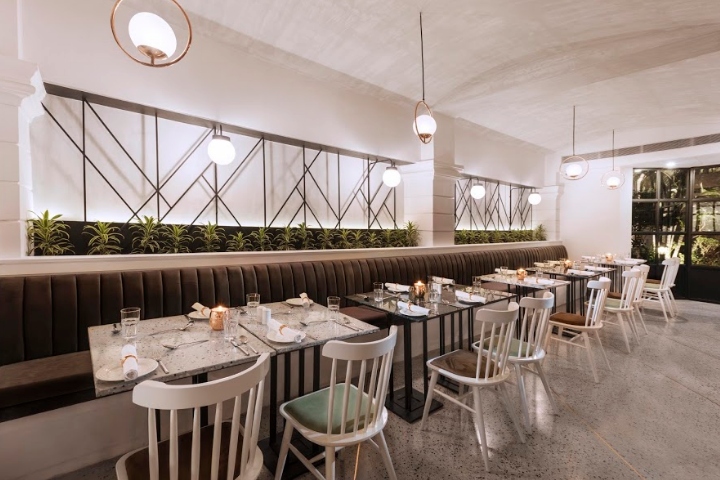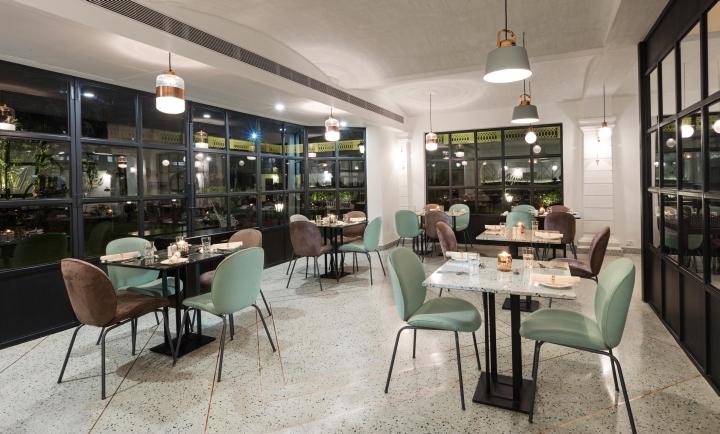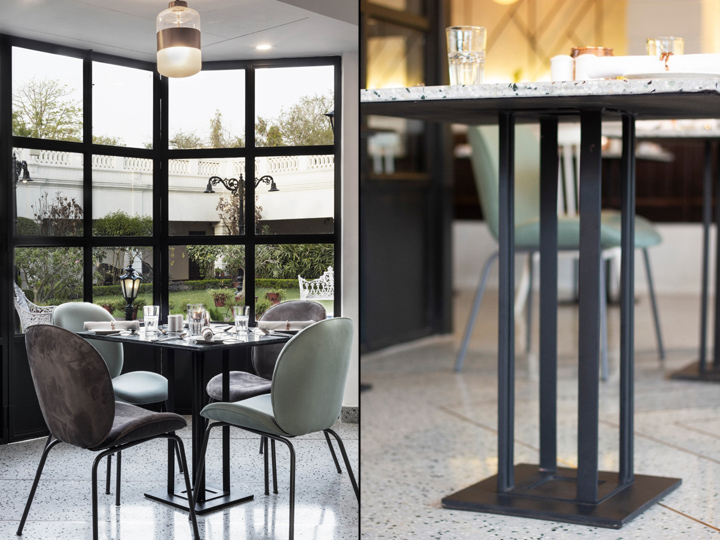 &nbsp
Previously, where a skylight existed became an opening to announce a delicate, perforated metal staircase that created a separate volume of space with an additional floor for dining on the roof level. As a result, the restaurant successfully incorporates both intimate and more open dining spaces. Softened hues of a pastel colour palette, terrazzo flooring with fluttering detailed in brushed copper create an airy ambience while simultaneously being a subtle nod toward the nostalgic air of the hotel.
Designed by Studio Será
Photography by Fatima Afzal