Our client consists of a nuclear modern family of four who used to reside in a rented apartment from many years. They were in search of their perfect modern residence which would reflect their socialized lifestyle. Since they belong to a well-educated, socially forward – thinking family they had clear ideas on their requirements for each space.
Shades Of Black & White Predominantly Enveloped with Shear Peace & Tranquillity | The Design Atelier
Visit: The Design Atelier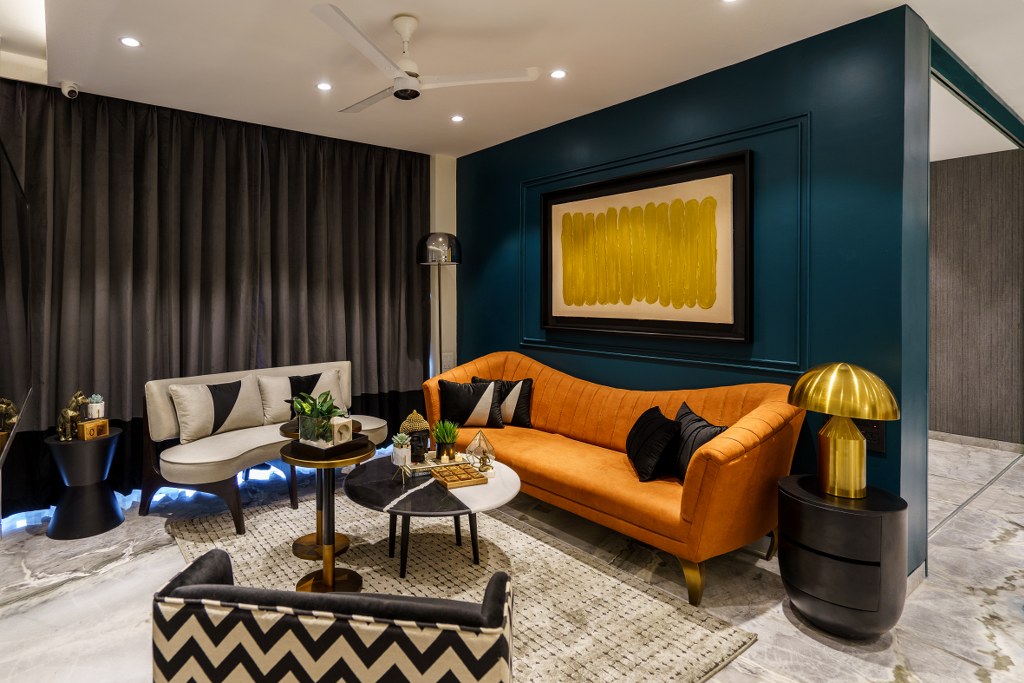 True to its name our luxurious project reaches of the sky, away from the city hustle and bustle there by providing a shear peace & tranquillity. The 1900 Sq.ft apartment procured was a raw in state, a blank canvas which gave us a great flexibility to adapt maximum requirements of our aspiring client.

&nbsp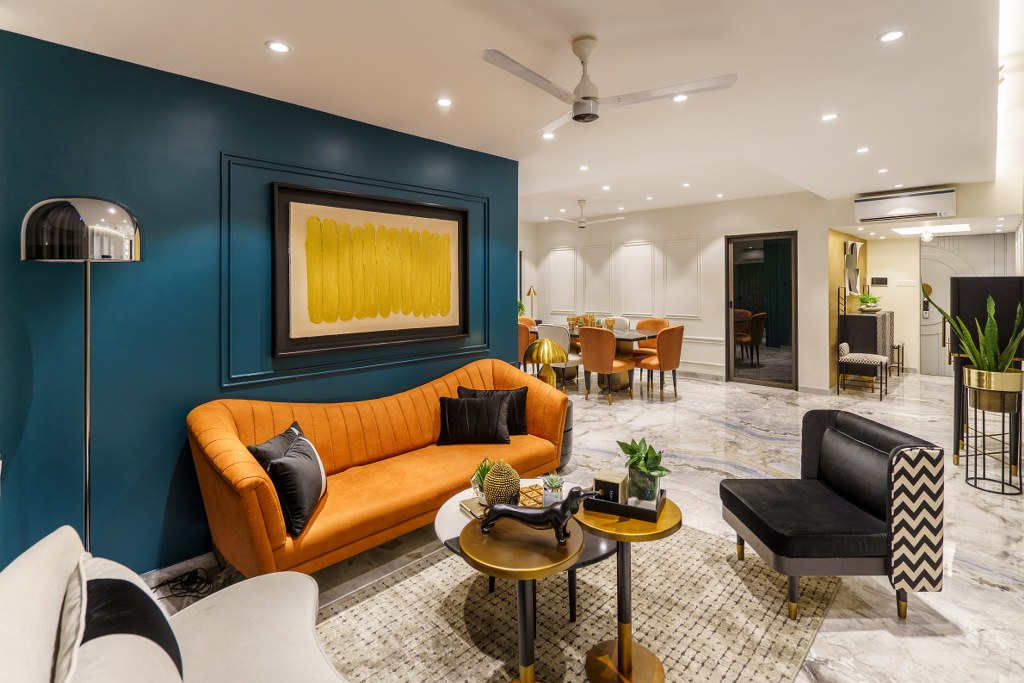 The Living room has a beautiful curvilinear panel wall running along entire length of the room it. It depicts traditional columns of great palaces of west India. These vertical curvilinear pop panels also help to exaggerate height of the apartment.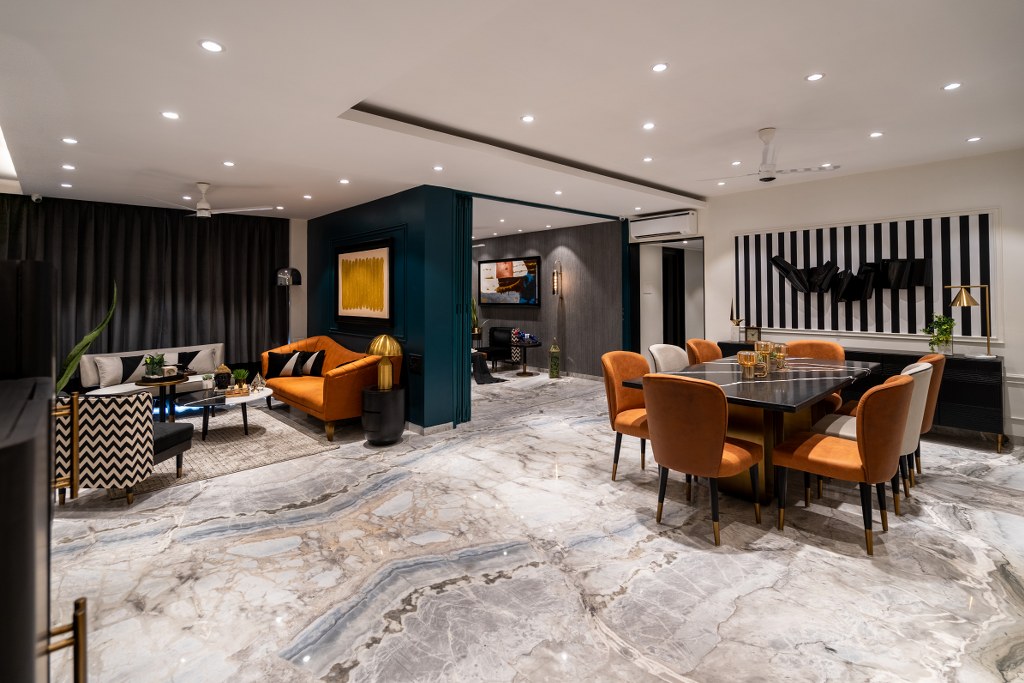 A bold assembly of tan brown, dark teal green & shades of black & white predominantly enveloped entire living dining space. This colour concept runs around the entire apartment in different forms & materials.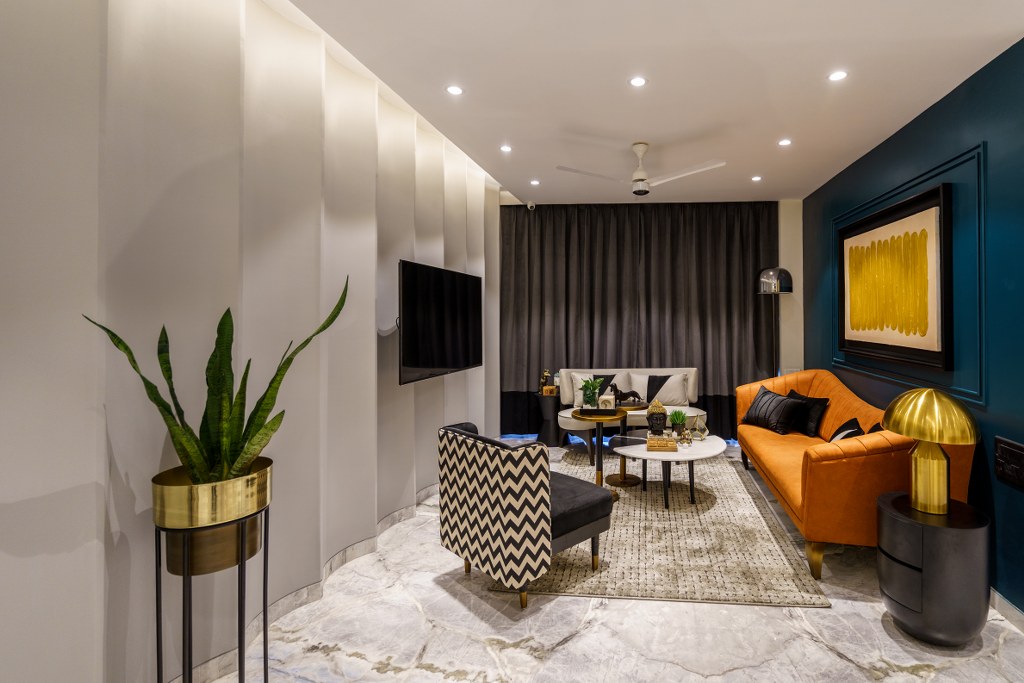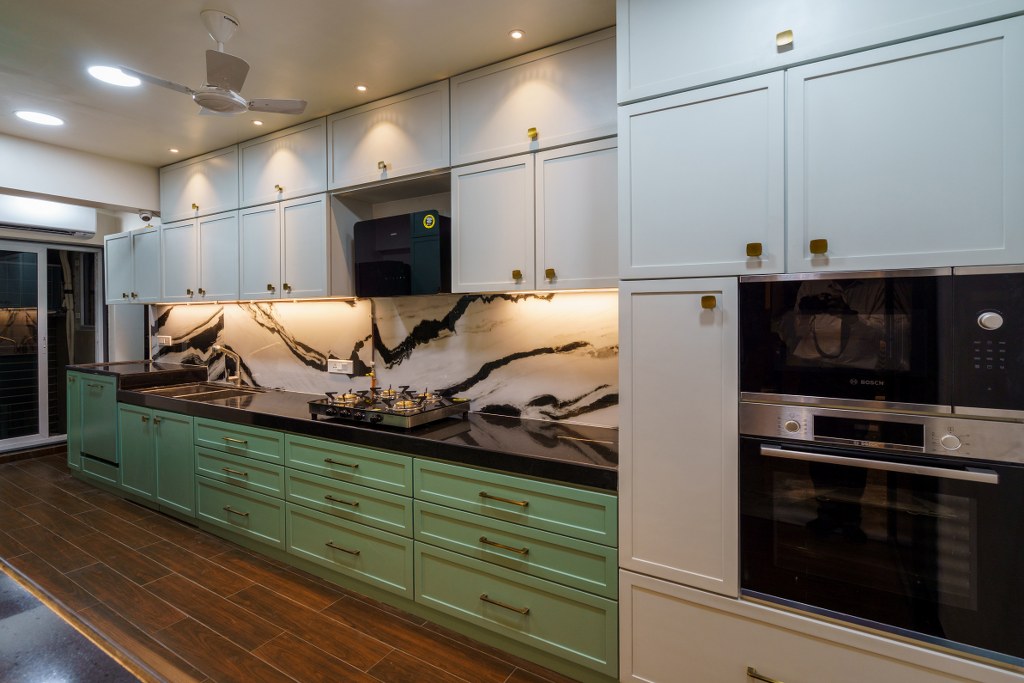 A well-planned apartment, with a great balance of aesthetics and low maintenance. The idea was to maximize the common space of the house to accommodate guests for every event. We planned living, dining and internal passages next to each other as an open layout to meet their demand. Apart from the obvious functions they believed
that every corner of the apartment should carry a story while giving a specific experience to the user.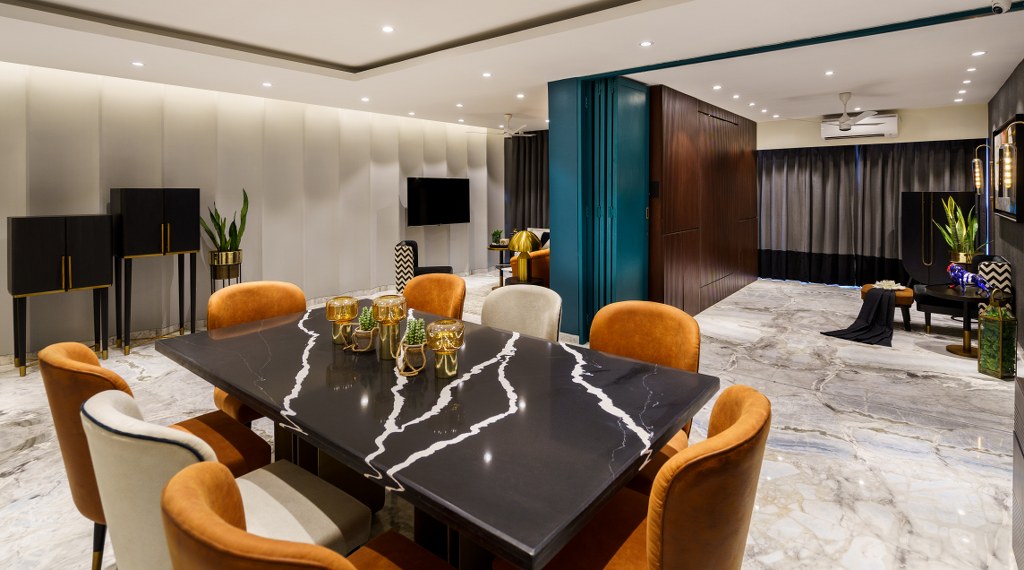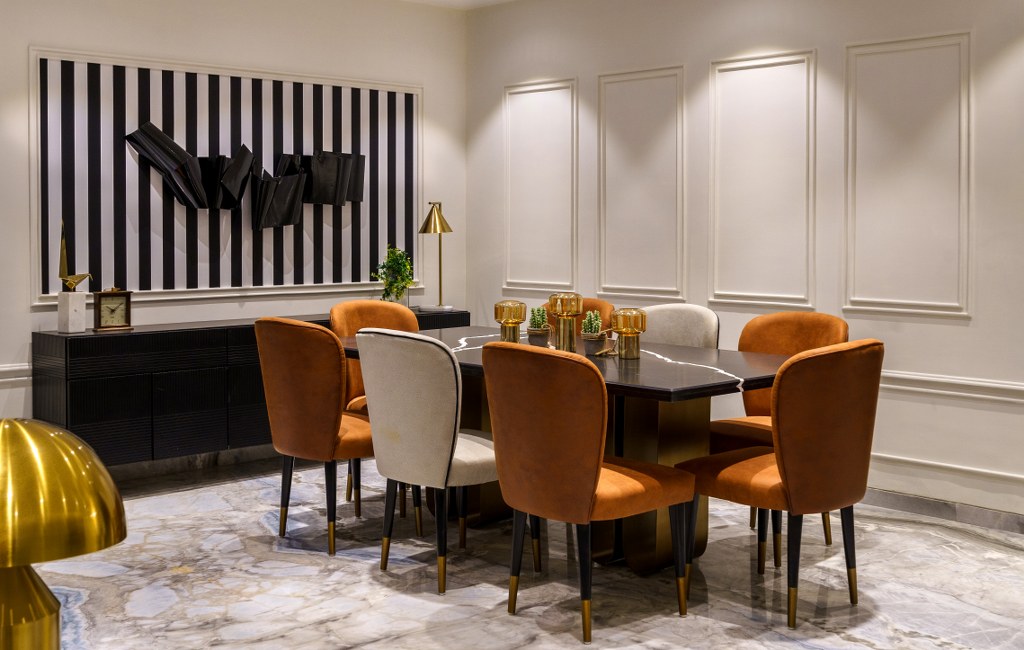 The master bedroom in contrast to bright living dining space is finished with dark hues of teal with black & white fabric headboard, Jute texture on TV wall complimenting teak wooden flooring all around made the bedroom cosy & warm. The wardrobes are finished with solid reflective shades which runs vertically between floor & ceiling there by minimalizing the look of traditional wardrobes.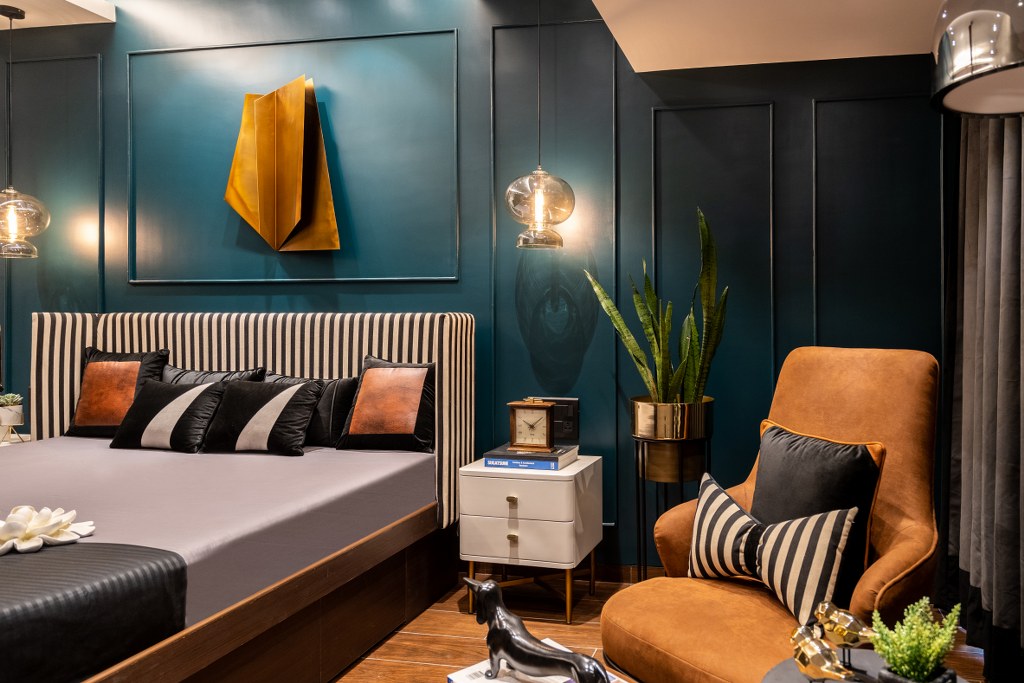 Both The kid's rooms reflected individually personality within their space. The boys room has strong geometry in form of headboard wall. The free-standing study desk is apt for any changes in the space as per his growing age.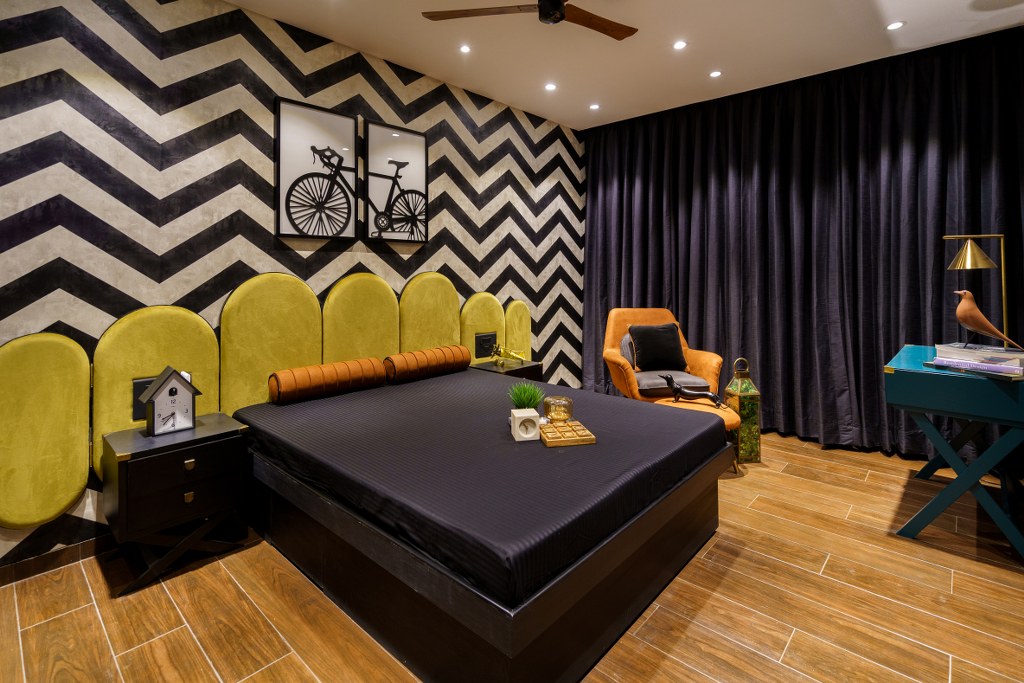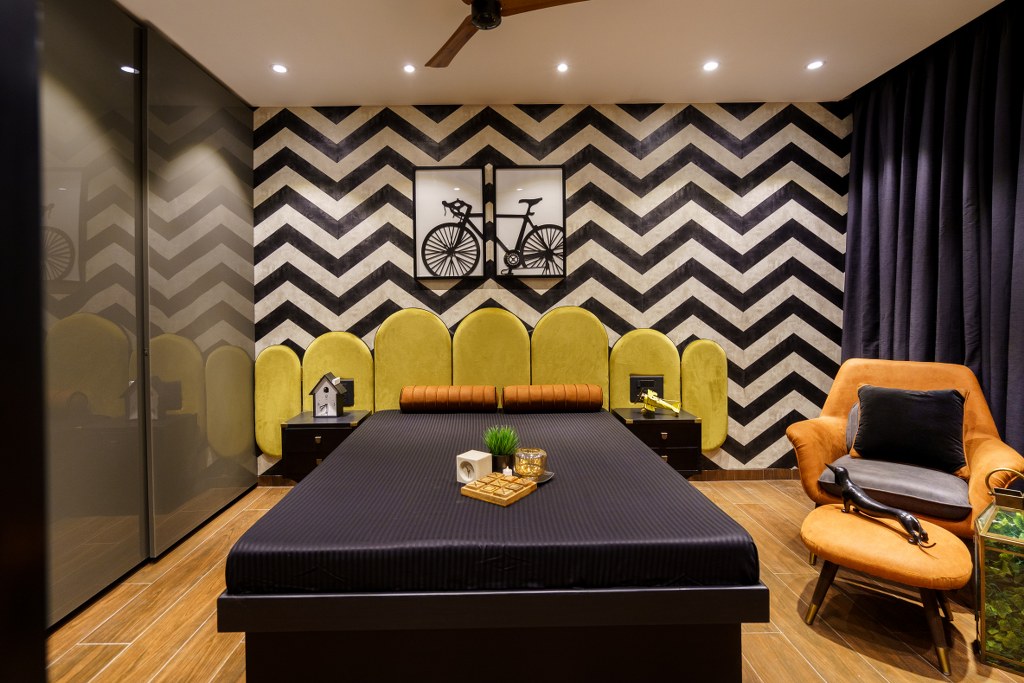 The daughter's bedroom in contrast has more floral geometry with personalize wall artefact running around her headboard. The traditional study space is replaced by creative city scape. This wall has a folding study table, book storage, a black board, inform of multiple houses. This forms a focal wall in her room.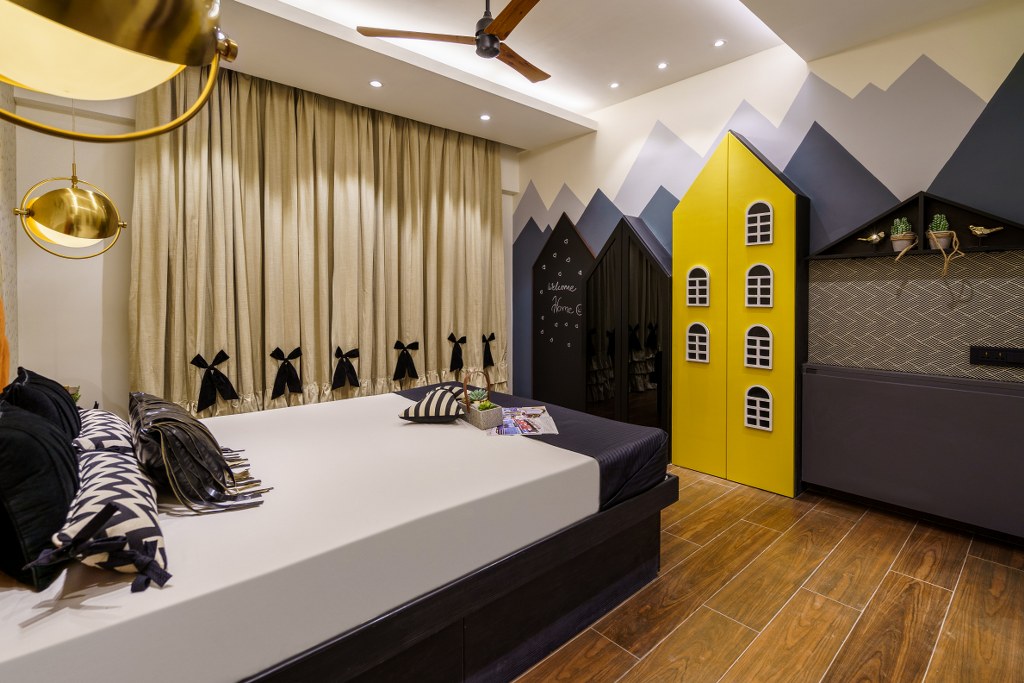 Fact File
Designed by: The Design Atelier
Client Name: Mr. Bhavin Shah
Location: Mumbai, Maharashtra
Project Size: 1900 Sq.ft
Principal Architects: Tapan Shah & Hiral Shah

Photography Courtesy: Hitesh Shah
Firm's Instagram Link: The Design Atelier
For Similar Project>>Modern Residence Exhibiting Dramatized Traditional Design Elements

&nbsp