&nbsp
This project is situated in Lunawada, Gujarat. The context of the project is surrounded by commercial spaces like schools, hospitals, banks, and offices. The project itself is in a commercial building, i.e, A Gynec Hospital named Subhechha hospital. Our clients are the doctors of the mentioned hospital. This modern home was built above the hospital because it becomes easy for the doctor to access both places.
Modern Home Exhibiting Warm and Earthy Palette | Design Space
Visit: Design Space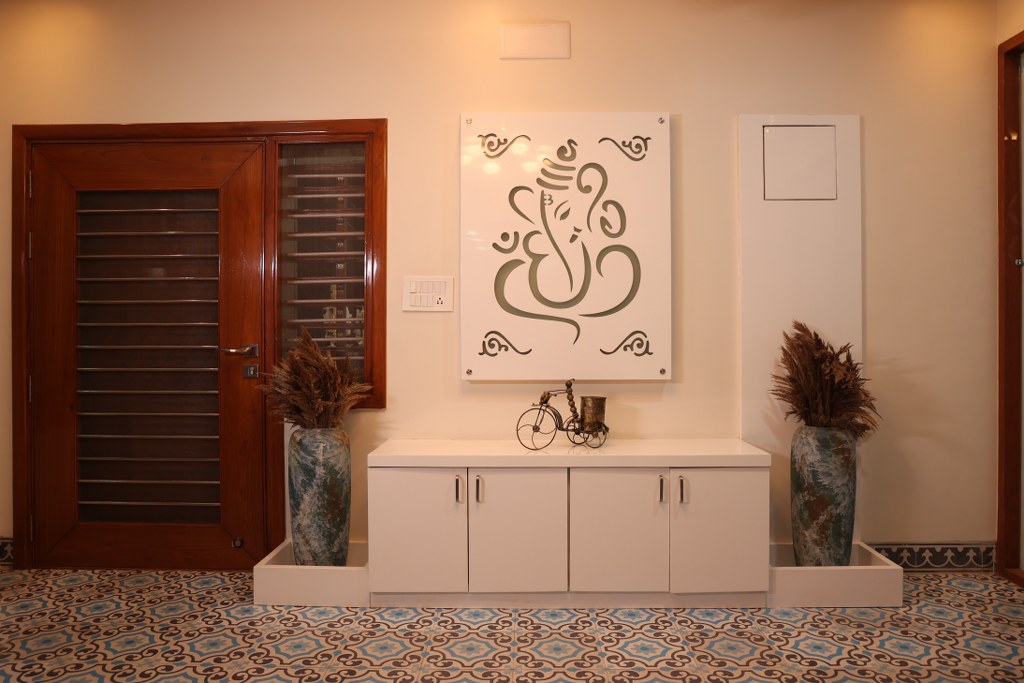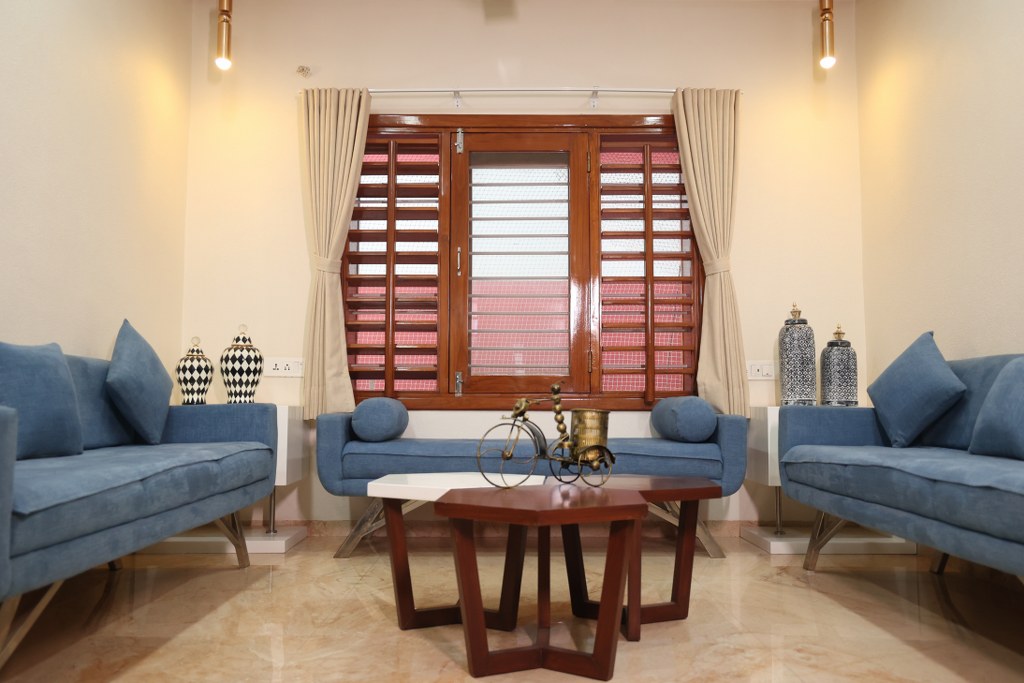 The ideologies of the client and the designer's conception found common grounds in luxurious settings involving pertinent elements. The interiors have been composed in such a manner where not only aesthetics are kept in mind but also functionality about people and how they live is prime. The design was meant to keep up with the trends and comfort that a modern family house requires.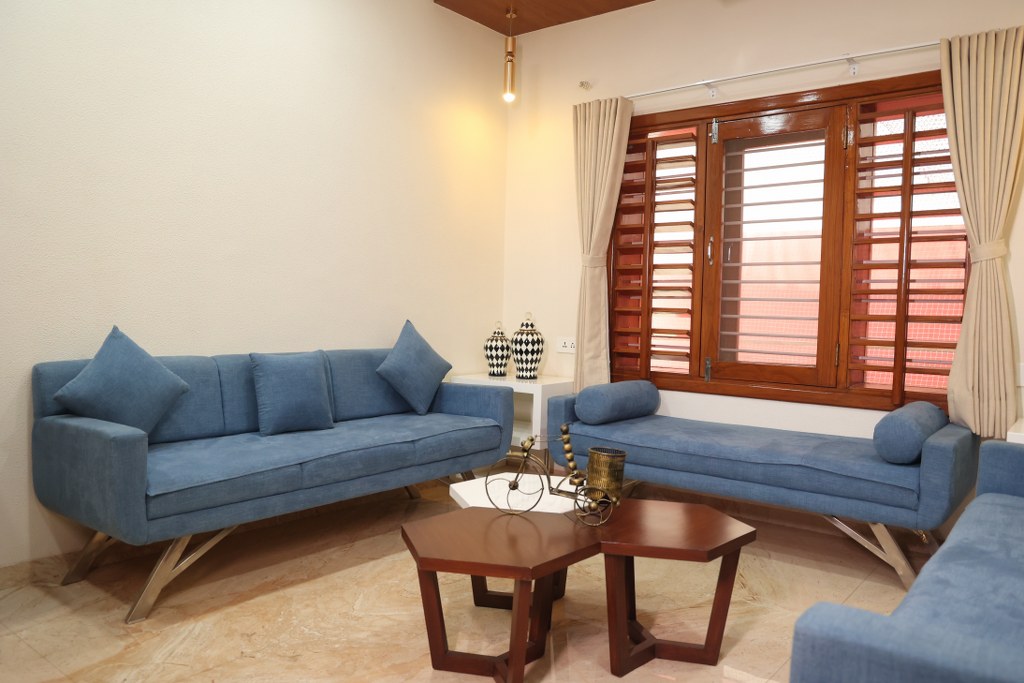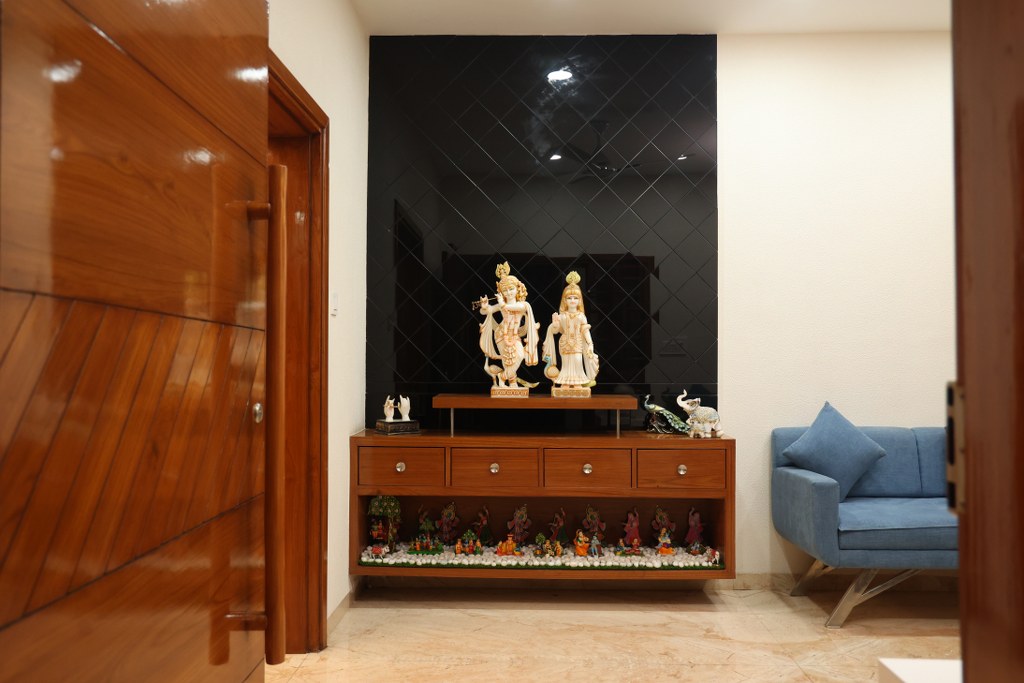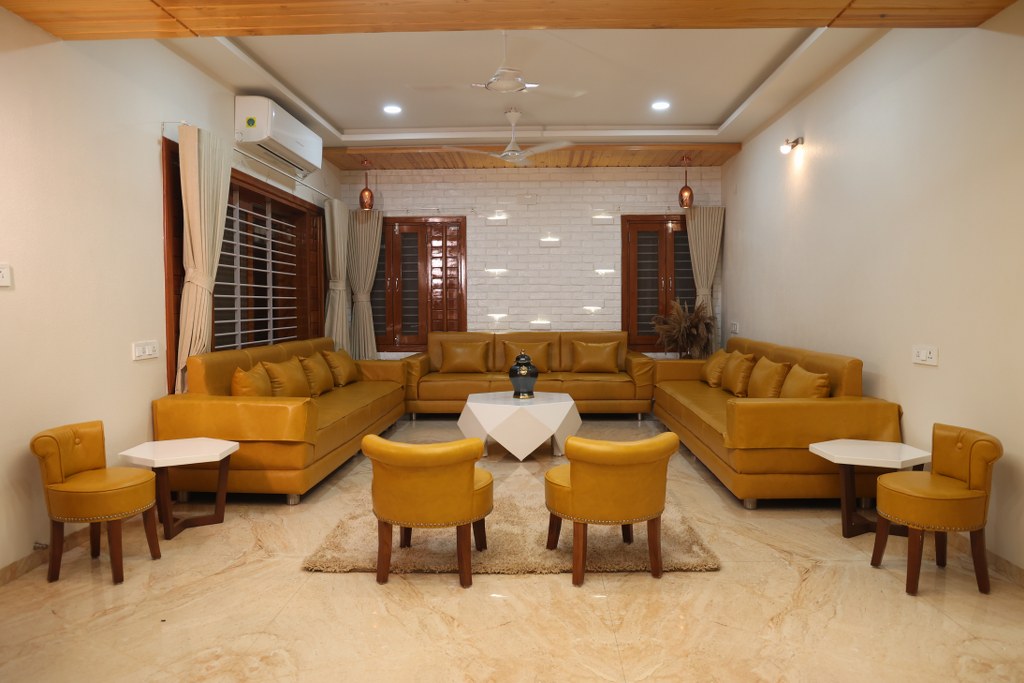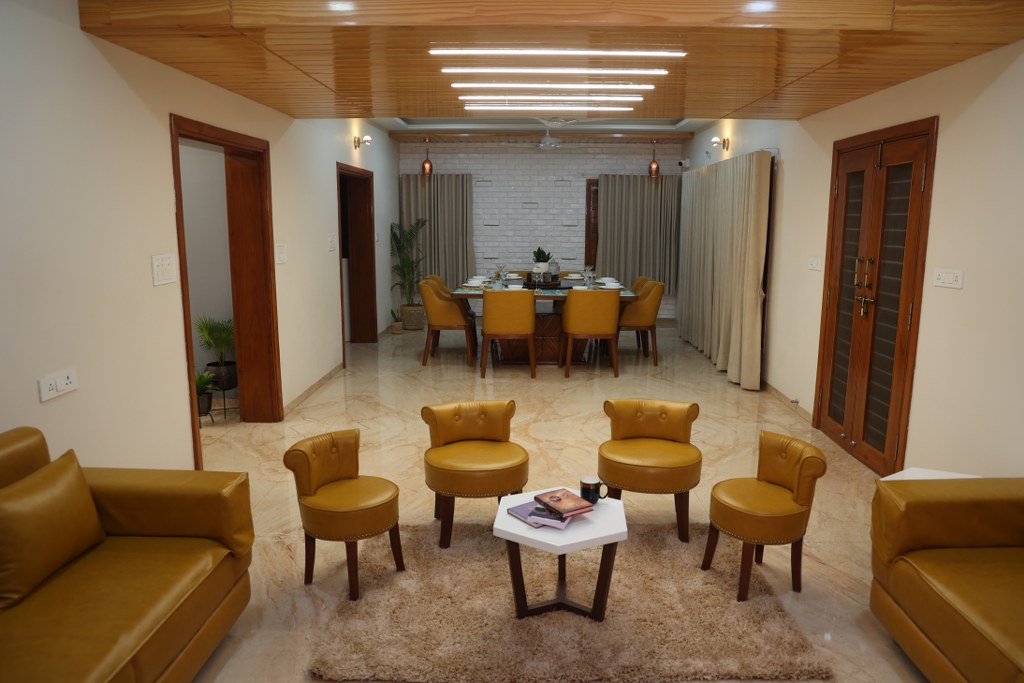 What creates a statement style fusion in the entrance is the wall paneling emitting a soothing vibe into the area, hand in hand with natural lights and wooden textures. The furnishing is left minimal and plush with intricately contemporary form.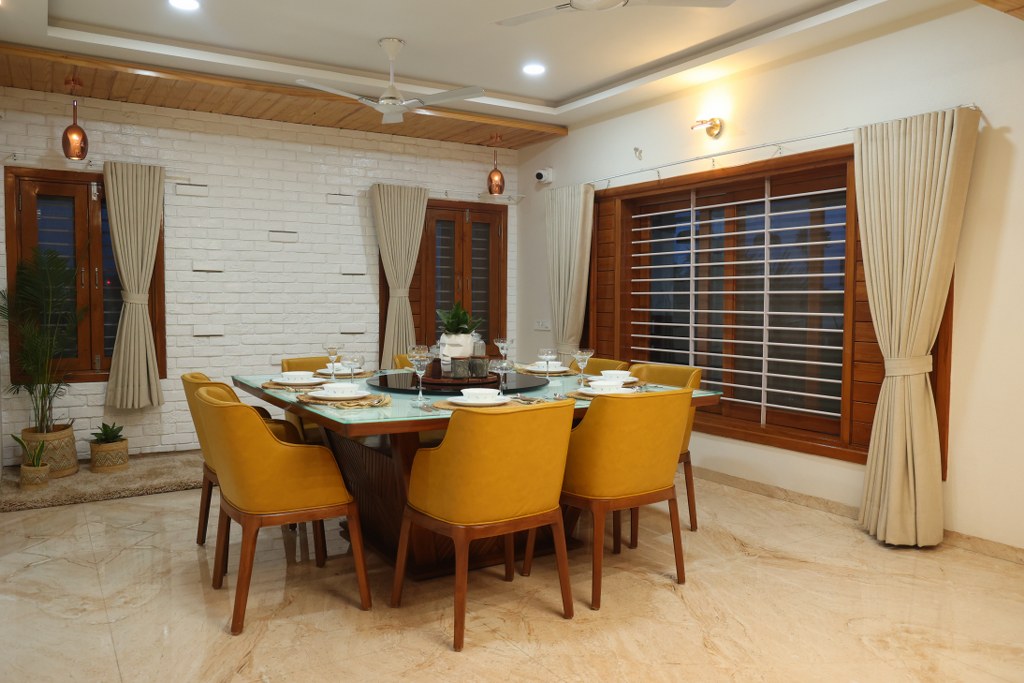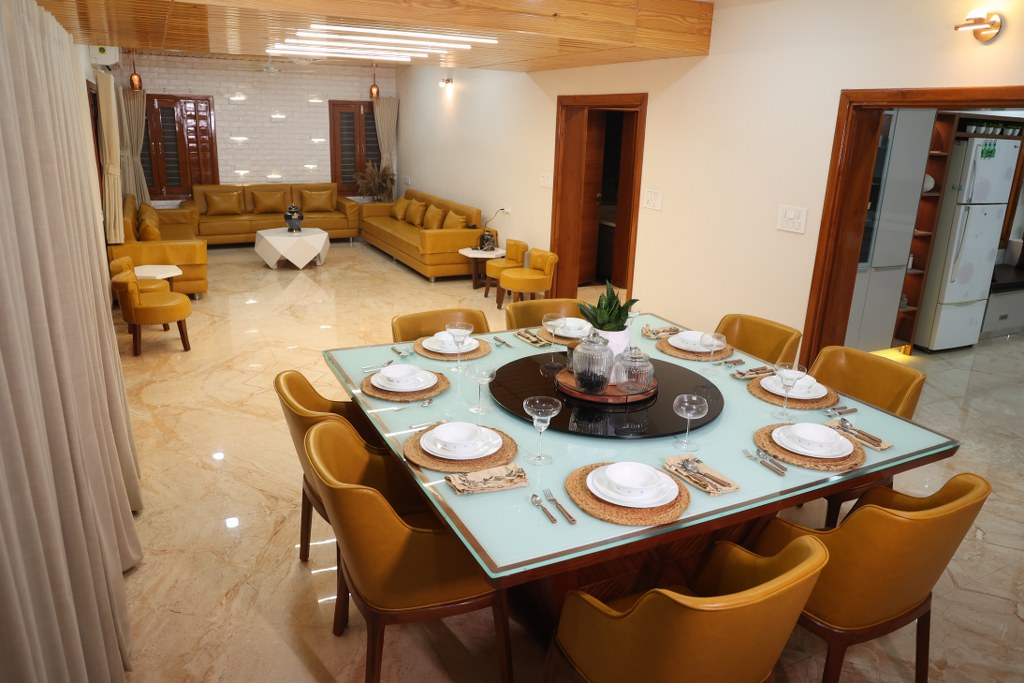 The adjoining living, dining & kitchen area serves as the source of prudent interiors. It has its own materials, colour selection has been defined by balancing a bold mustard yellow with the neutral browns of the wood. It is a majorly warm tone and well lit, curating a unique form of modernity and class with its neat design.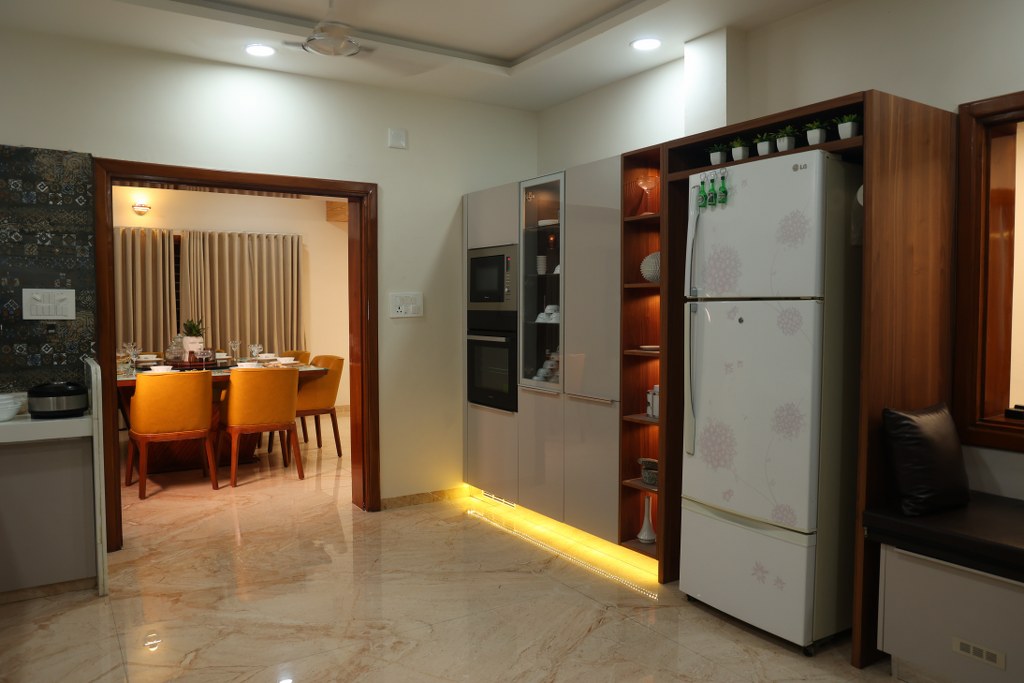 The warm wooden ceiling with the groove work finds a warmth evoking partner to open passage area with lighting. The luxury dining furniture explores the kind of adornment required for this place. artifacts have been placed in such a manner that it reflects the interior of the space.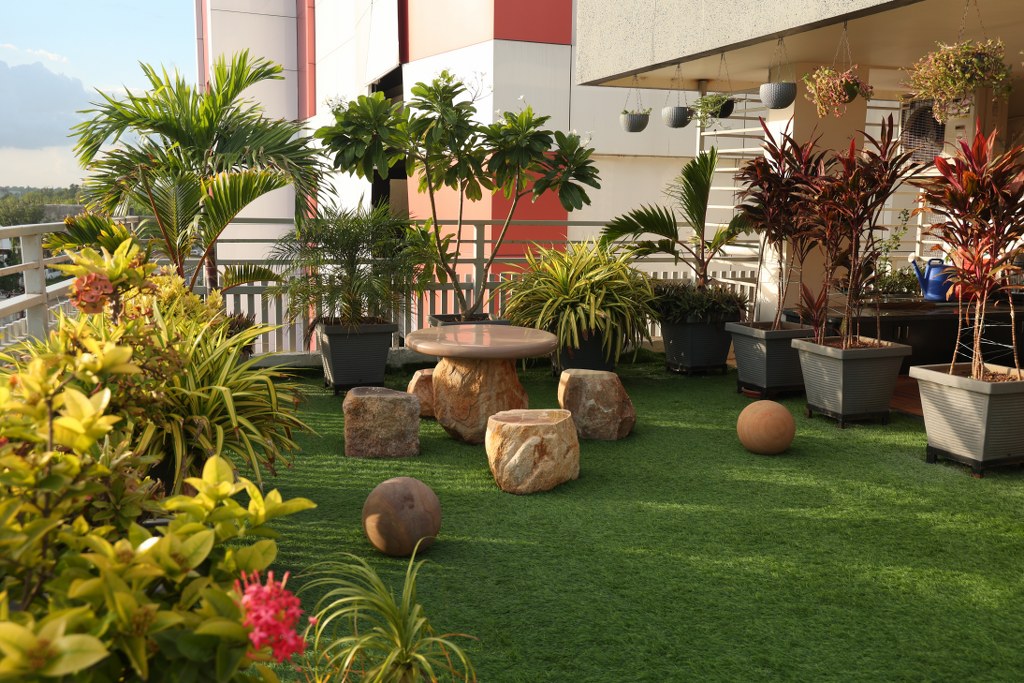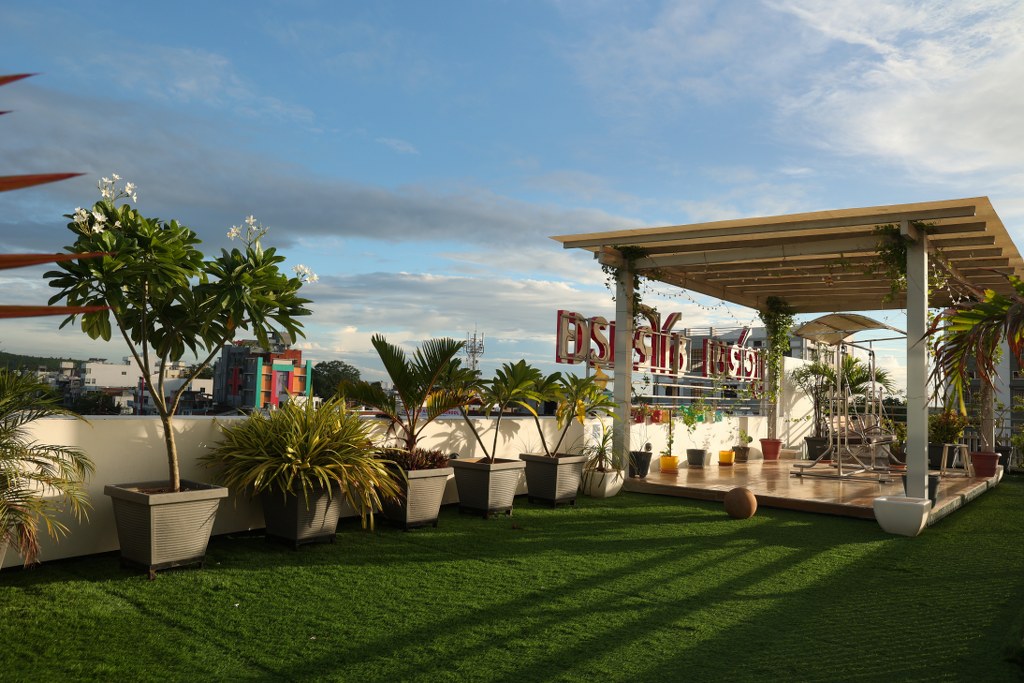 The terrace garden is with beautiful peripheral potted plants, a snug sitting on one side of the terrace is designed with wooden tile flooring and is covered with Pergola on top. The highlight of the area is the STONE TABLE and the statue of Buddha and a Bar, which completes the ensemble.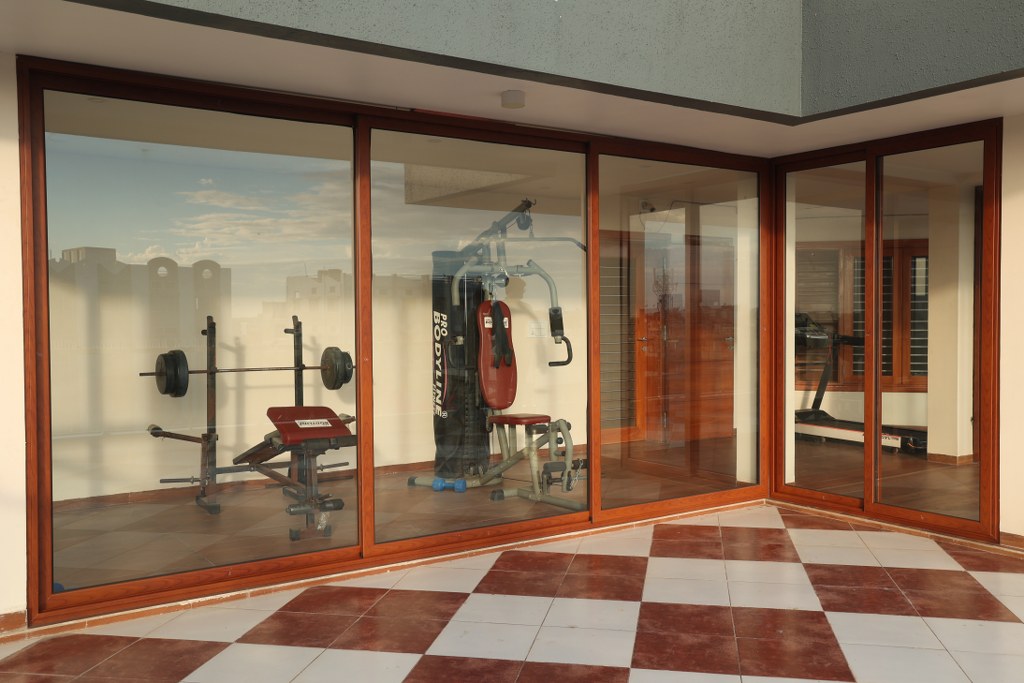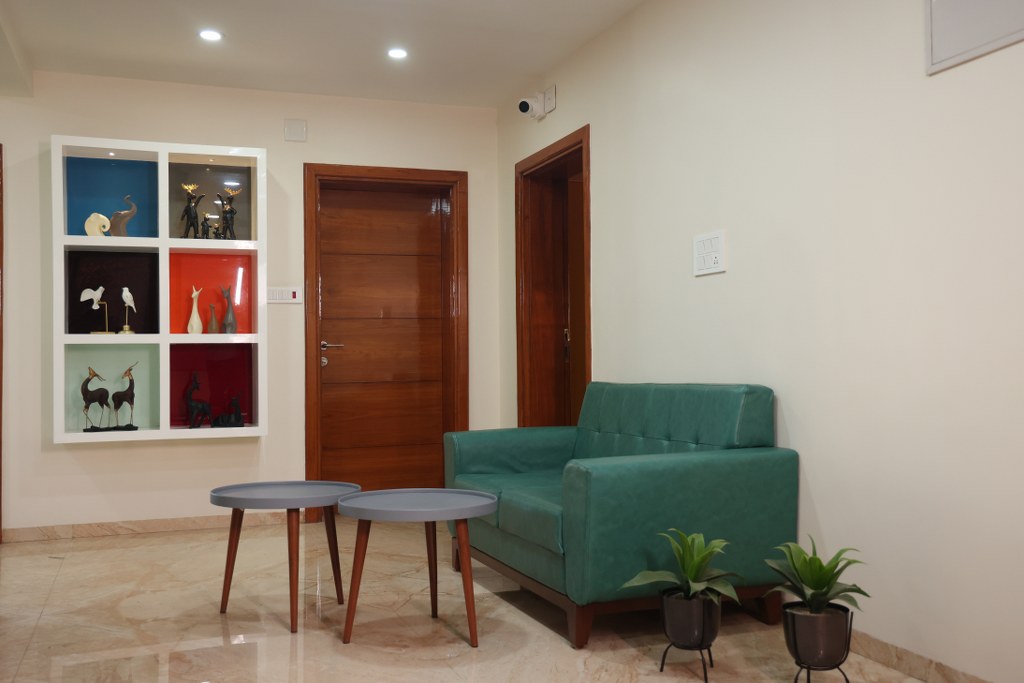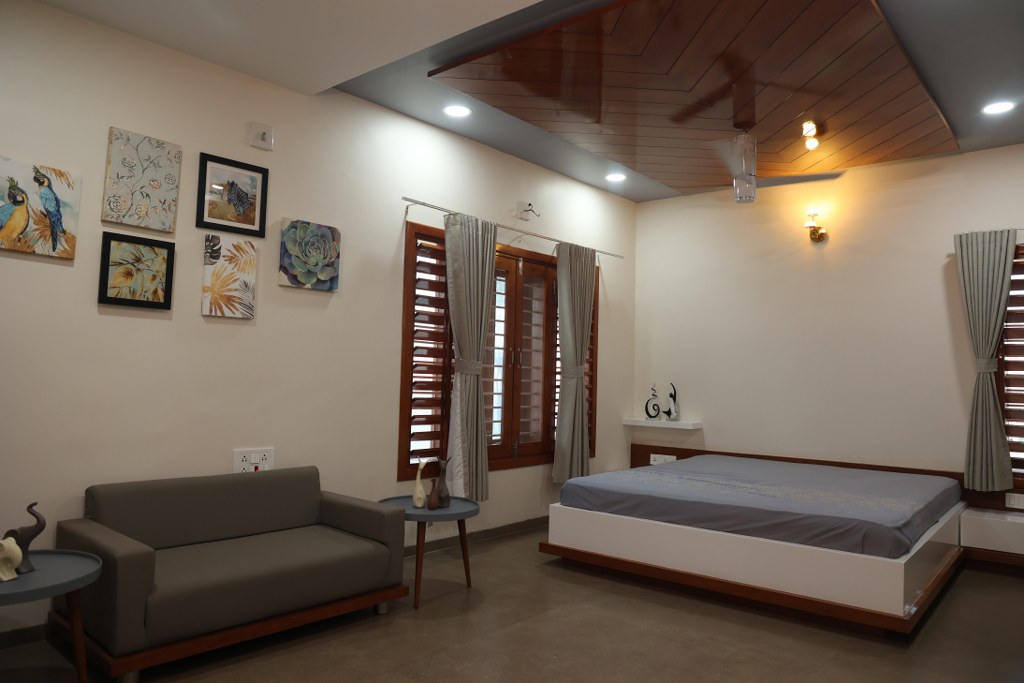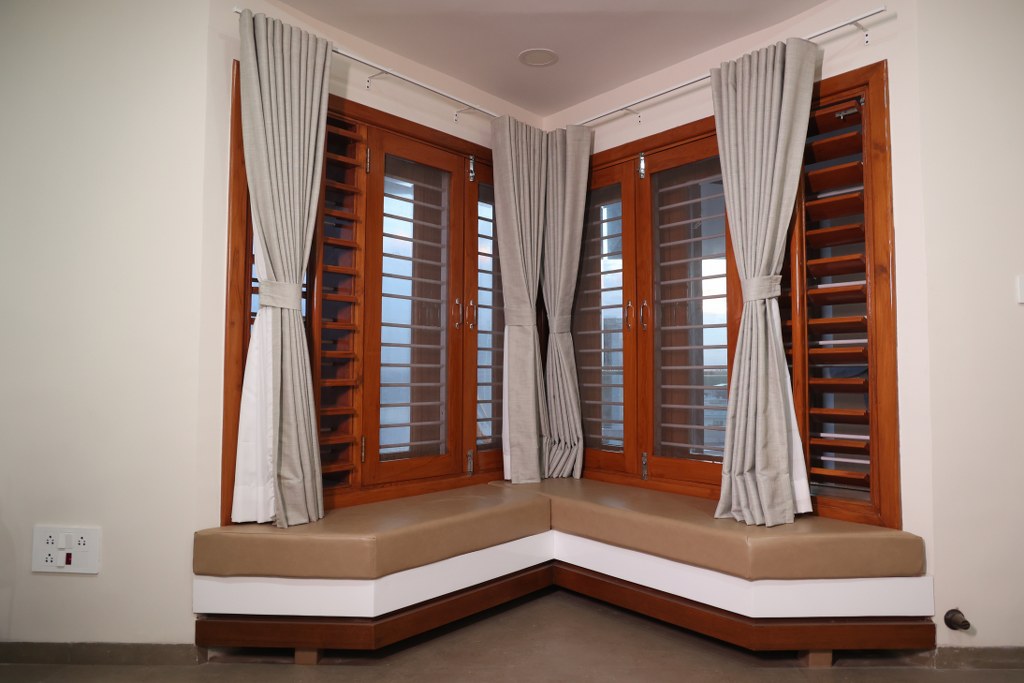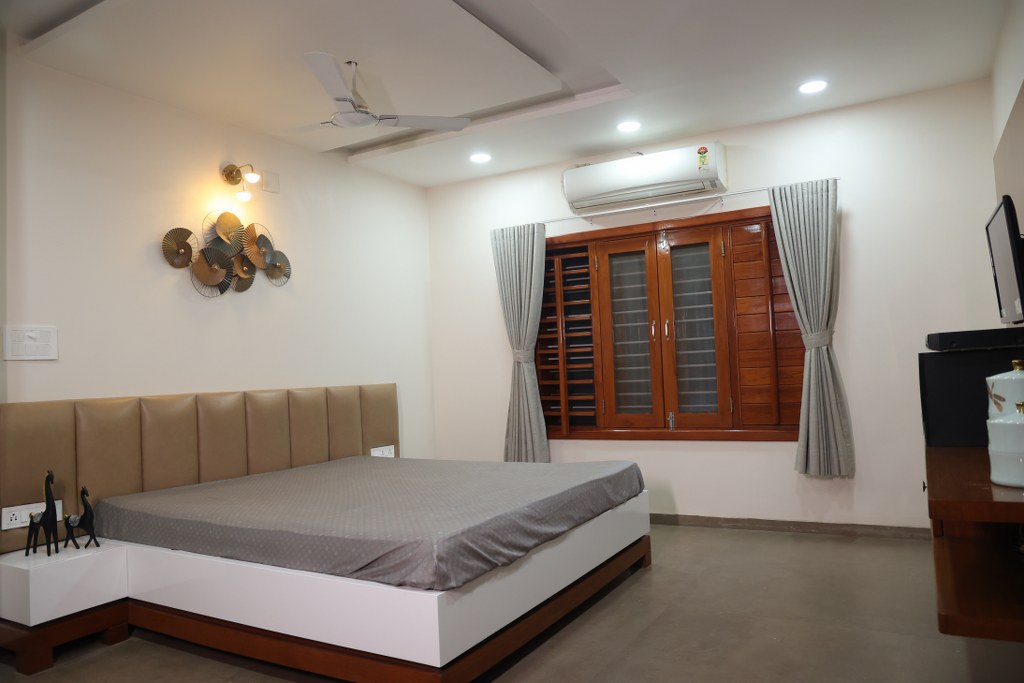 The bedroom speaks of its softness and neat approach. They are designed in a way that offers versatility and class. It is an amalgamation of profuse materials in many ways.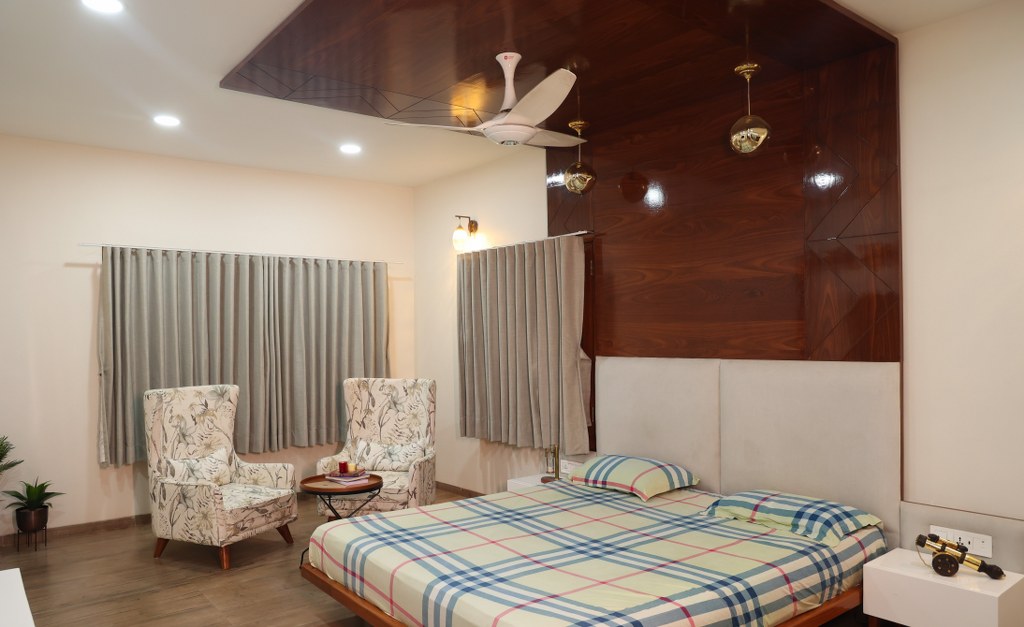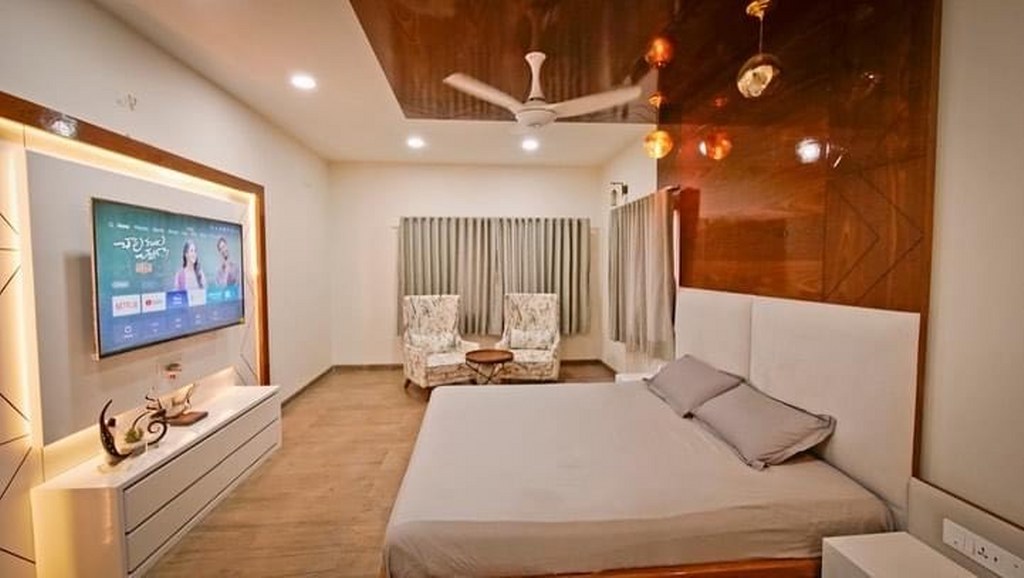 Fact File
Designed by: Design Space
Project Type: Residence Interior Design
Project Name: Interior Of Residence
Location: Lunawada, Gujarat
Year Built: 2021
Duration of project: 15 Months
Plot Area: 6500 Sq.ft
Built up: 15000 Sq.ft
Project Size: 12000 Sq.ft
Project Cost Appx: 4 Crore
Principal Architect: Shubham Mahajan
Consultants for the Project :
Civil: Sodhan Mahajan
Products & Materials: Finishes: PU and Veneer | Wallcovering / Cladding: Flexstoneinc | Doors and Partitions: Valsadi Saag | Sanitary ware: Jaquar Artize series | Flooring: Qutone | Kitchen: Asian Sleek Kitchen | Hardware: Haffle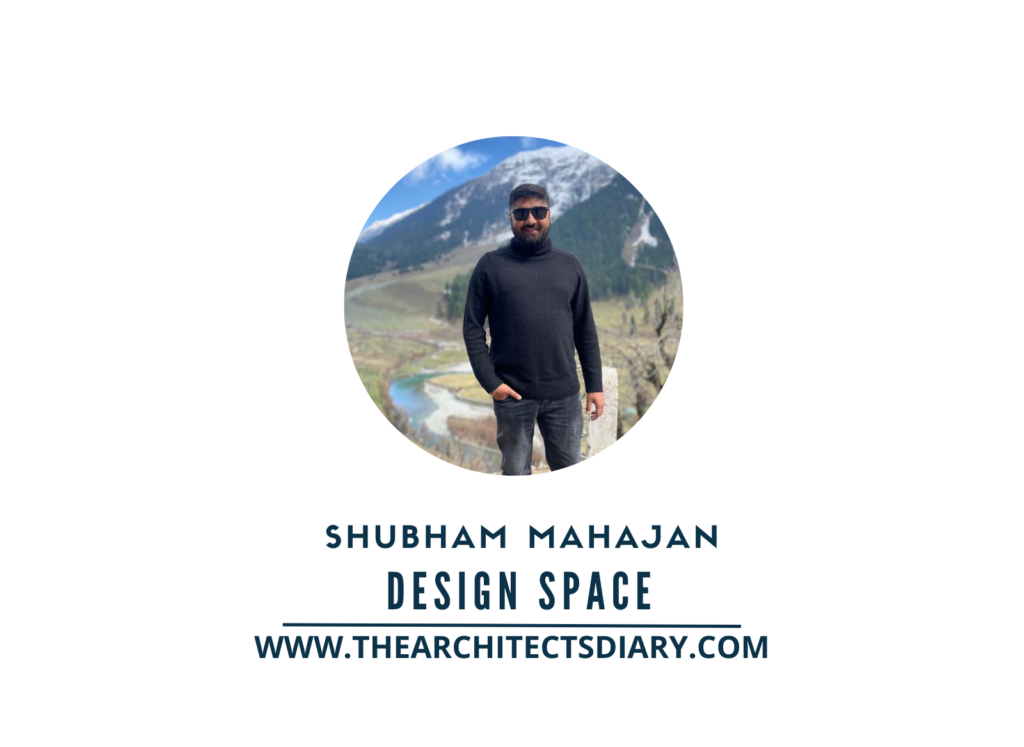 Firm's Instagram Link: Design Space
Firm's Facebook Link: Design Space
For Similar Project>>>An Art Deco Home reminiscing its Prolific Ornamentations and Sweet-Tempered Ambience