This project brief required the designer to do the interiors of the fifth floor of Sunshine Apartments, in South Bombay. The building was constructed in the 1920s and the theme of Art Deco resonates through it. Hence, the house was re-designed in an art deco home style while keeping it at its functional best for the client.
An Art Deco Home reminiscing its Prolific Ornamentations and Sweet-Tempered Ambience | Annkur Khosla Design Studio
Visit: Annkur Khosla Design Studio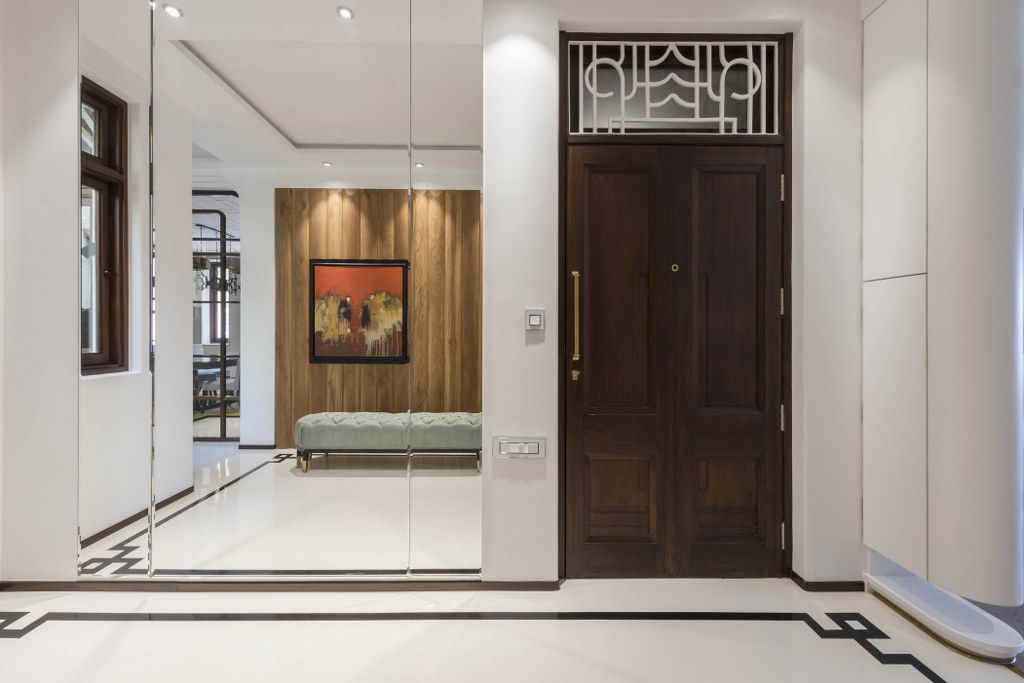 The entrance foyer opens with a minimal floor pattern and a subtly fluted oak backdrop with a closet space.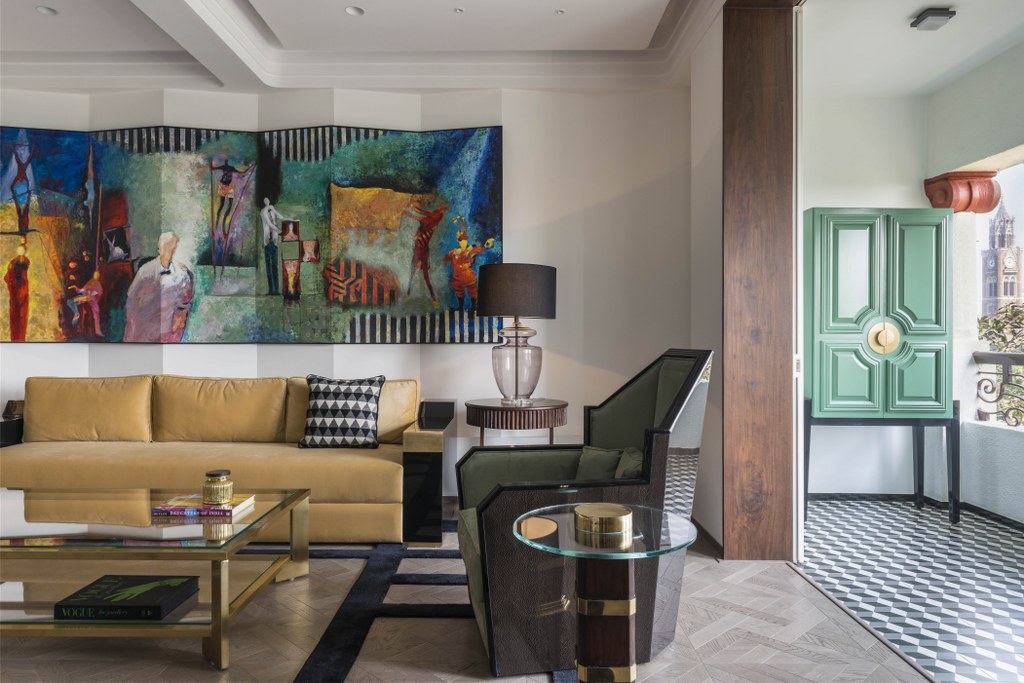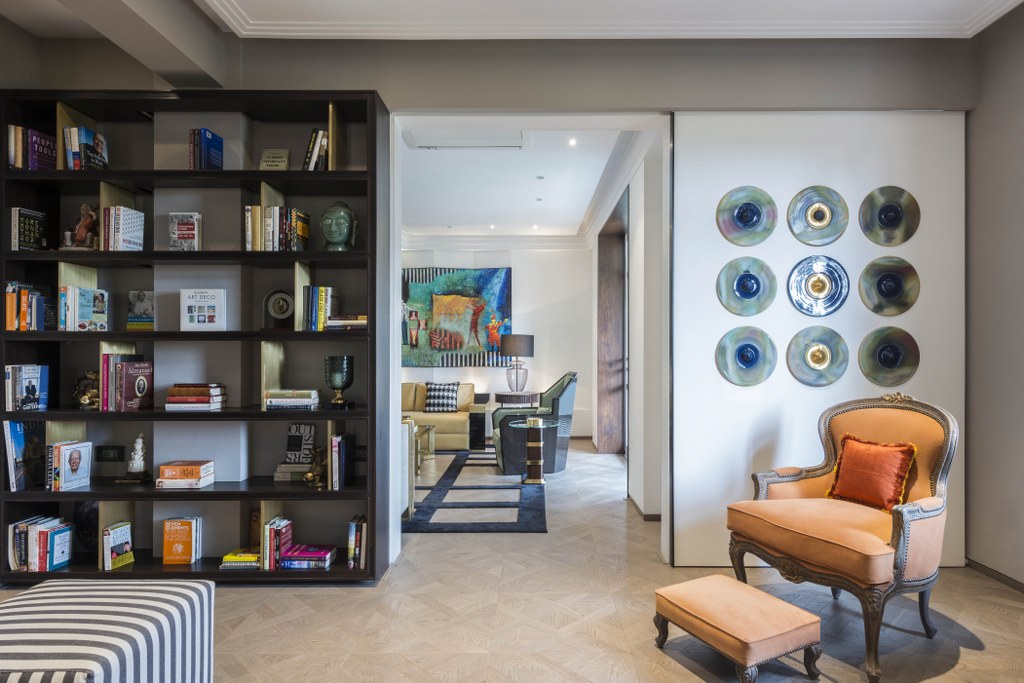 Since the building is a prime heritage site and an authentic work of Art Deco, keeping up to its theme was a sizable task, one that has been carried out with absolute finesse.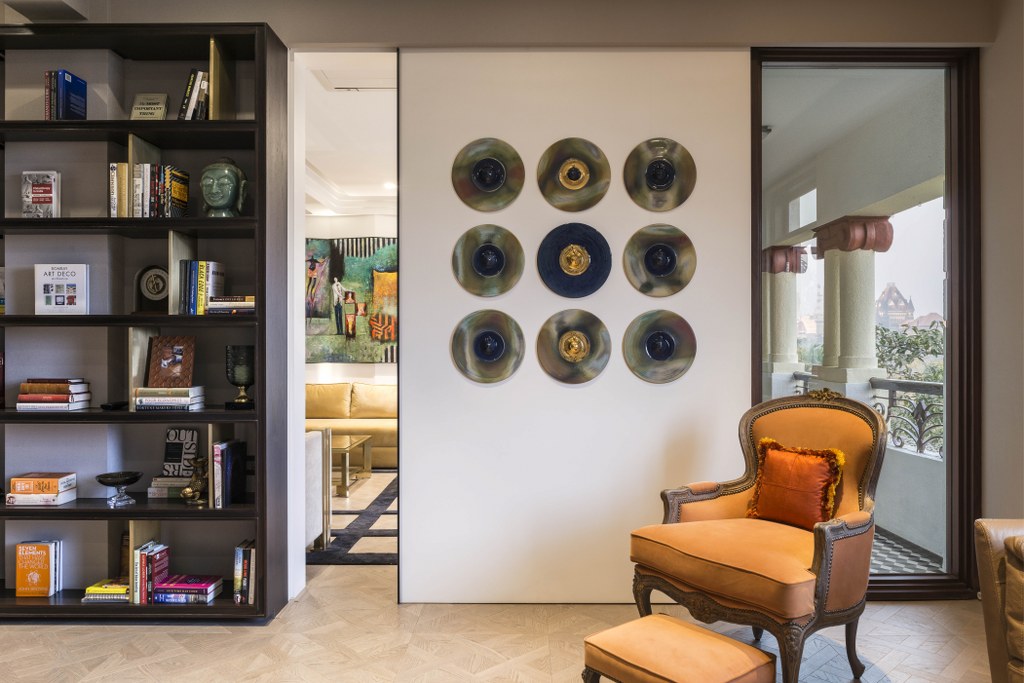 Further ahead, you come upon a mirrored partition that opens into the dining space, paneled with a similar ribbed effect. The open balcony is held up by twin columns with Ionic capitals, and the art deco grill has been restored to its original glory.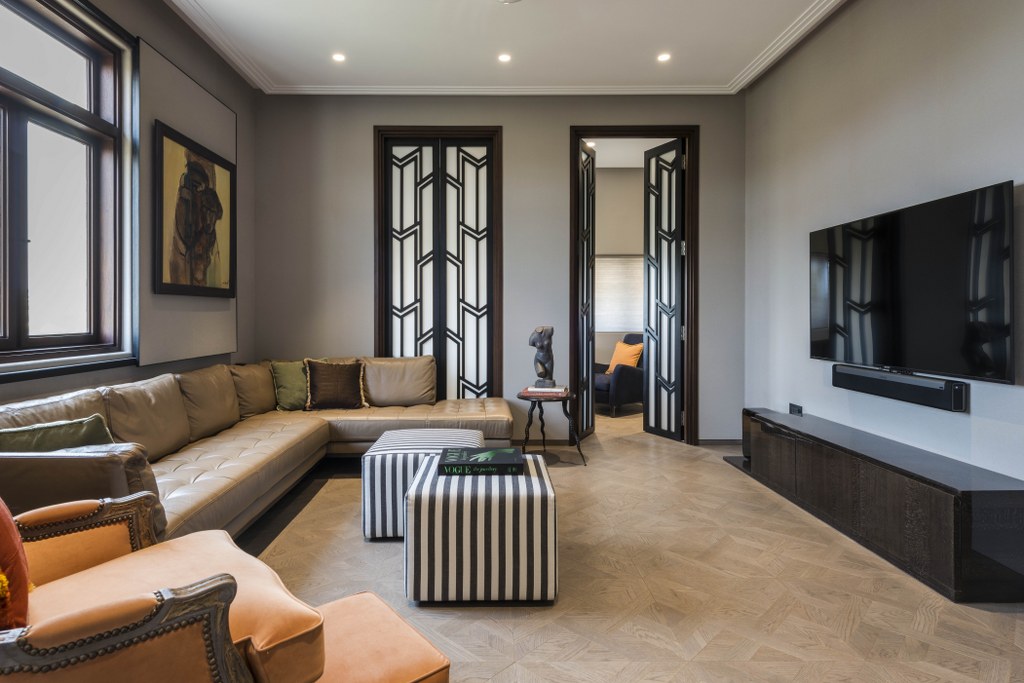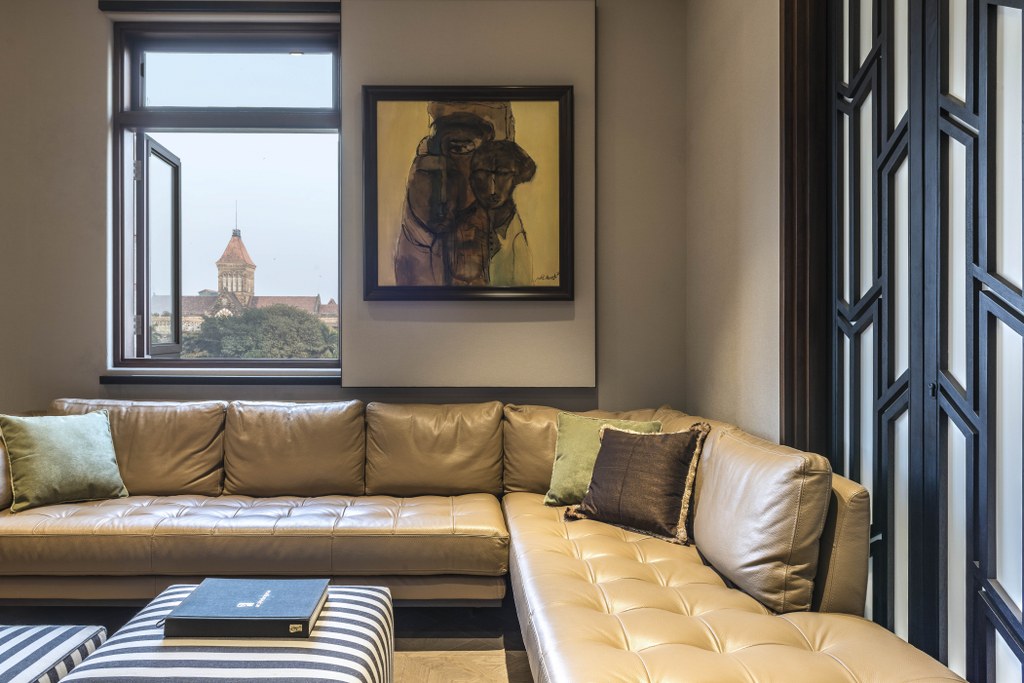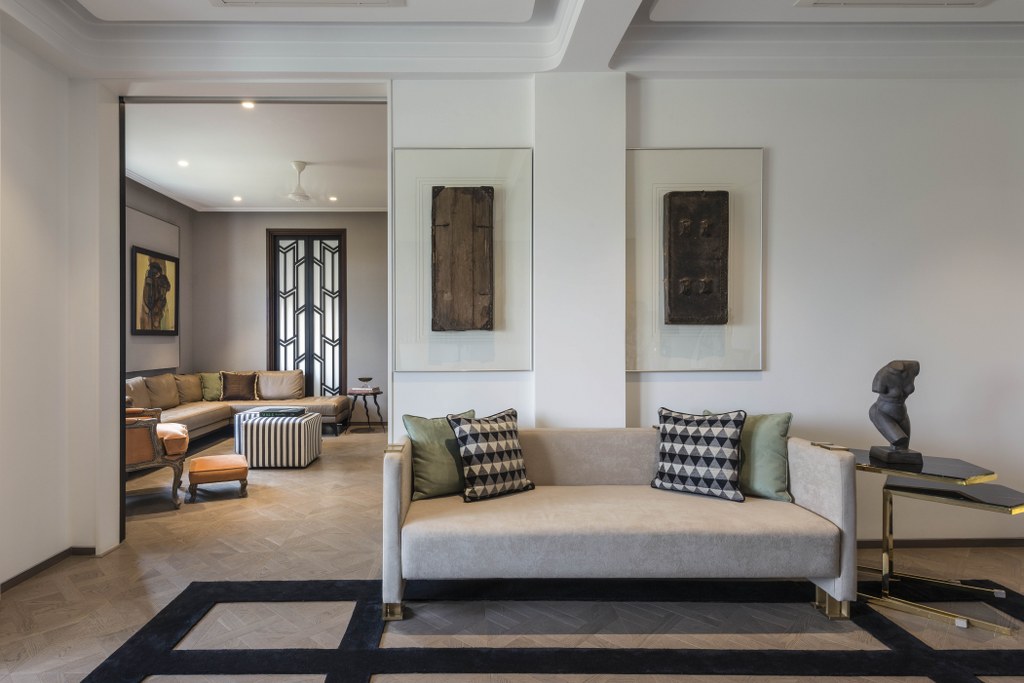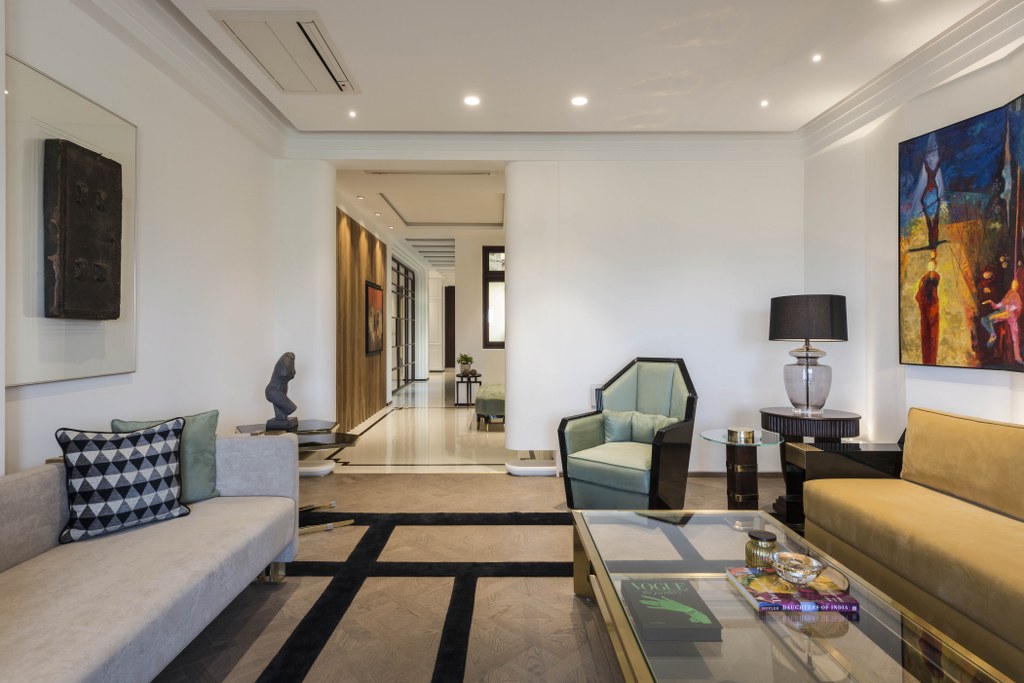 The brass door handles and knobs, keyholes, and details in the carpentry around the house are bespoke. The art was specially commissioned to fit a waved wall. The carpet was cropped out which simply left a border running along the patterned floors. The window frames were padded up to strengthen them as well as add a staggered wood aesthetic. They did away with curtains ultimately. In the den, they took an artwork and put it on a sliding panel which works as a sliding window.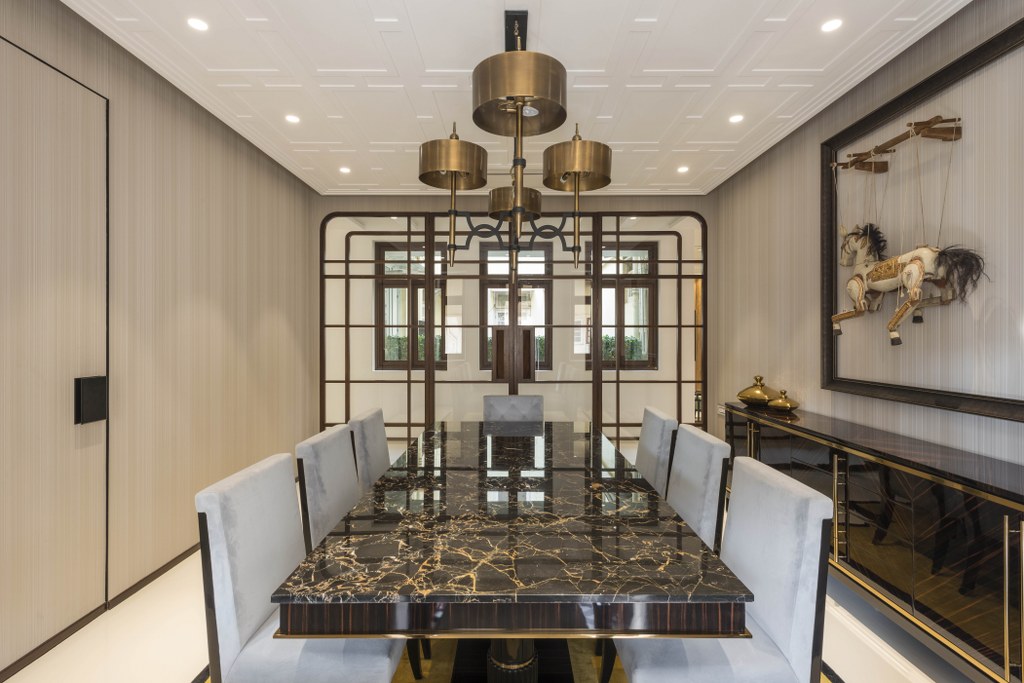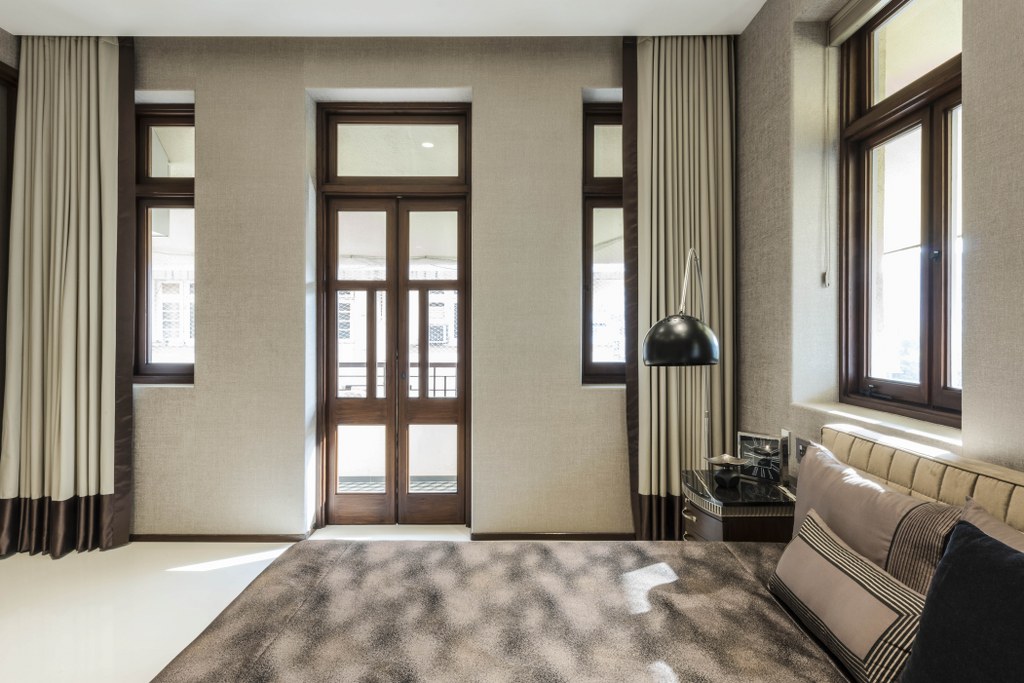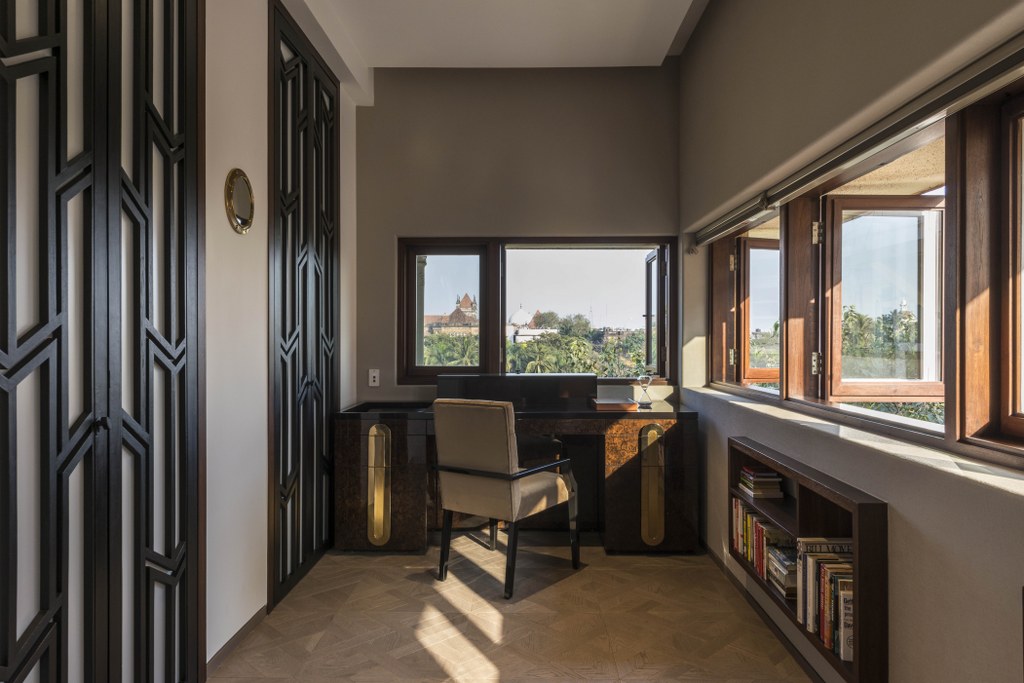 The wooden screens in classic geometric patterns work as partitions to transform private rooms into an open and flowing public space with their varying wood finishes adding a subtle texture and depth. The enclosed balcony also works as a study, to just read, watch TV, think or gaze out at the spectacular view.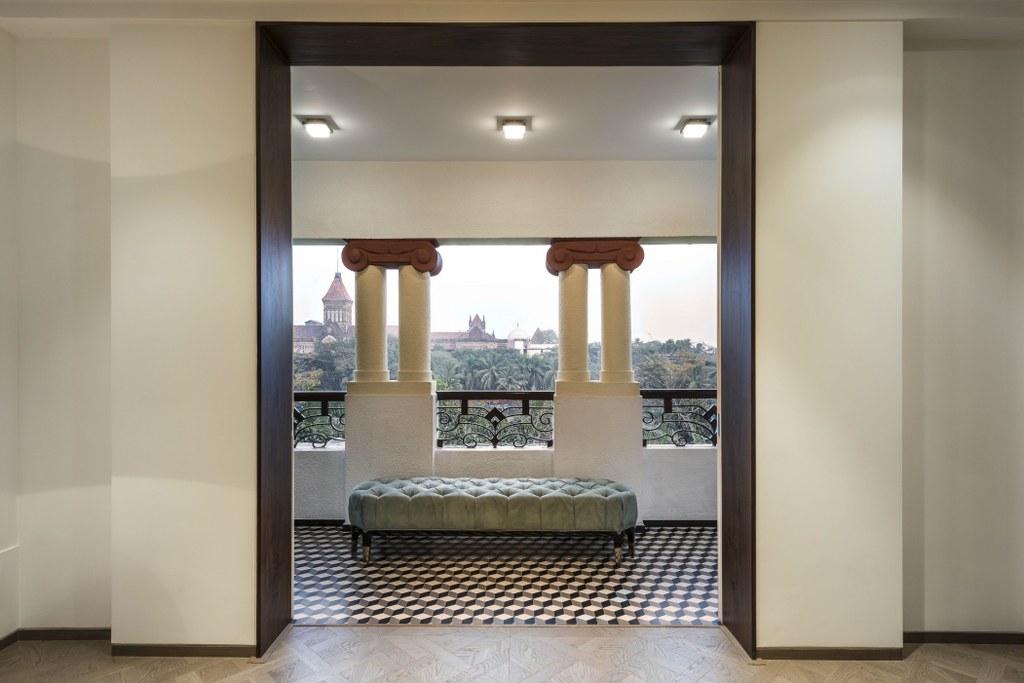 Fact File
Designed by: Annkur Khosla Design Studio
Project Type: Residence Interior Design
Project Name: Art Deco Home, Sunshine Apartment
Location: Mumbai, Maharashtra
Principal Architect: Annkur Khosla
Photograph Courtesy: Ira Gosalia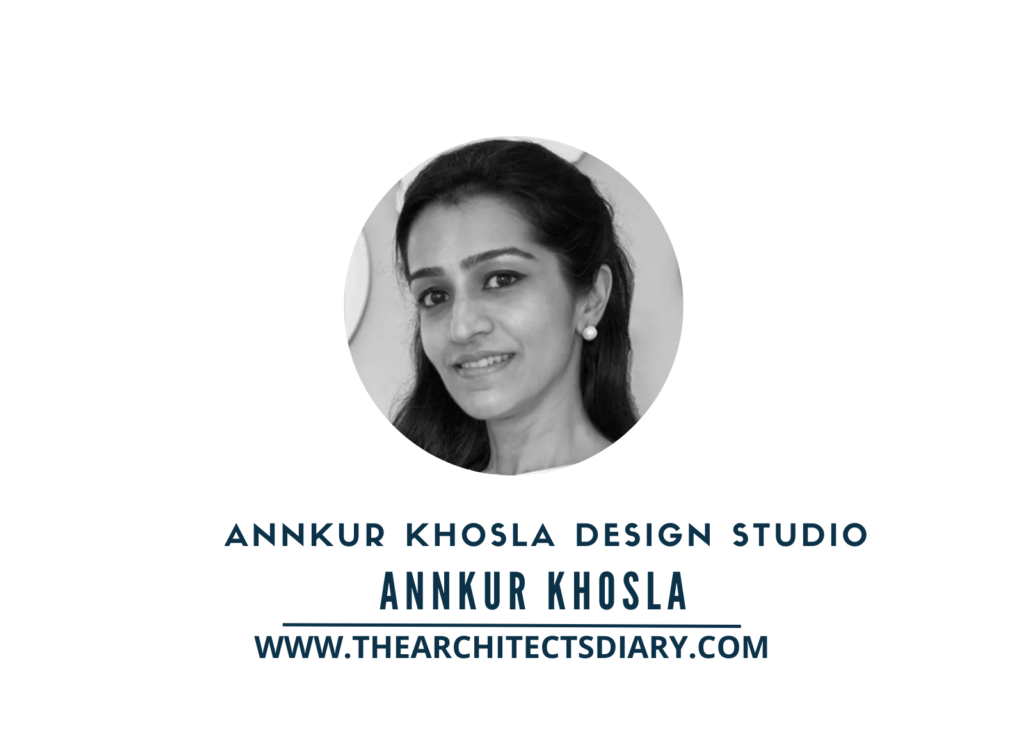 Firm's Website Link: Annkur Khosla Design Studio
Firm's Instagram Link: Annkur Khosla Design Studio
Firm's Facebook Link: Annkur Khosla Design Studio
For Similar Project>>>>A Soothing Palette of Pastels paired with Eclectic Florals Adorn this Residence in Mumbai