The office plays the role of a second home for the working class. On average, office workers spend around 1700 hours a year in their office. It is a place to which workers relate as their own and seek mental comfort while delivering productivity and results at the same time.
When it comes to seeking mental comfort, one of the most essential things is Office Interiors. This is where world-renowned like Google, Flipkart, Amazon, Microsoft, and many more have left no stone unturned in delivering maximum satisfaction to their workforce. Also, these quirky offices are more like a vacation every day, and fun to work.
On a note, in the present era, every owner desires to have an office space that leaves a blueprint on the minds of those who ever enter the place. But, creating a unique, breath-taking and functional office space is not an easy task. No magic wand exists to work wonders in designing an office space without any efforts. In fact, one needs to put in a lot of time & efforts if he/she is trying to create a cool workspace him/herself. Else, a tremendous amount of money goes into the hands of Interior Designers.
Either way, one has to sacrifice either time or money. 

&nbsp
Are you worried about how to keep your office quirky and stylish? That too, without wasting much time and on a budget.
Need not fret!! We are here for the rescue.
These incredible tips will help you come up with an office place you desire to own.
#1 Textures and Colours
No matter where you are in the world, the very first things that catch your attention is the colours around. Also, it is seen that colours have a significant impact on how people feel.  
Adding colours and textures to a workplace brings brightness and creates an open and happy environment for its employees. For that matter, colourful walls are trending these days with companies opting for a vibrant workstation. Also, adding mix-match furniture with these walls turns a workplace much more functional. 
So, you may look to add colours and textures in your office space, which will brighten up the environment inside by bringing it to life. 
#2. Smart Furniture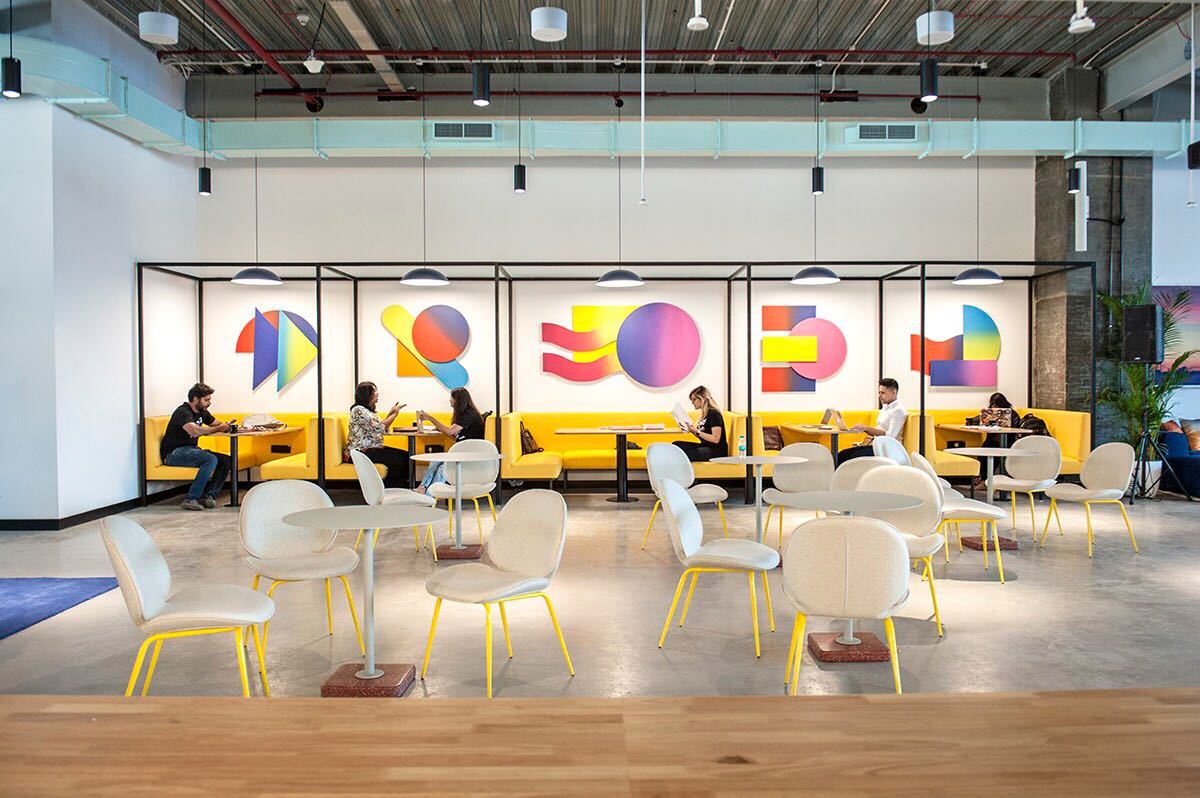 There is no denying the fact that a lot of innovation has taken place in the furniture world for new age workstations. Every single piece of furniture is designed by keeping in mind the look, space requirements, and comfort. 
Times have changed. Besides sitting on comfortable chairs, meetings these days takes place by standing around a coffee table or in an open space. 
Where to get amazing quirky furniture? We have an answer to this too. Furniture rental industry is booming these days, and people around the globe are heavily relying on their services. In India, the trend of renting furniture is on the rise and you may easily rent furniture online in Delhi, Mumbai, Pune, Hyderabad, and other metropolitan cities. This will save you time and efforts, otherwise invested in looking for the right piece of furniture. 
#3. Recreational Areas
Often called chilling station, recreational areas are considered an integral part of any office space layout these days. You might have heard of a place in an office for Xbox and PlayStation or Billiards and Table Tennis, or a foosball game zone. Yes! We are talking about that cool place where employees take a break from work and relax their pre-occupied brains. 
You should, for sure, give a thought to having one such cool place since it not only helps employees in fighting and releasing their stress but also improves teamwork and collaboration. Also, a recreational area with a pantry serving hot and cold beverages is an add on to make the place more exciting. 
#4. Clean and Green Space
The term Green and Clean space mean different things to different people. For some, green and cleans places may be a way to impart a sense of wellness among the employees, while for others, it may be an approach to Ideal Cleaning and environment-friendly constructed sight. 
A study suggests that people who work in an environment surrounded by greenery are healthier, happier and more productive than those working in a lean environment. Incorporating a green office environment is on the rise. Thus, green office designs are in trend. Water curtains, living walls, air handling units, large window panes, and plants are some of the essential things you can incorporate to make your workstation a right fit for every employee around. 
Also, this will give an added value to the internal environment of your workspace. 
#5 Unconventional Space
What image comes to your mind when you hear about bean bags, couches, lounge type seats, scrum areas, or swings? 
We already know the answer. Yes!! Fun and Easy environment is the very first thing to strike in the mind when you listen to these words. Well, why wouldn't it be fun and easy going for people to work in an environment equipped with such cool stuff? 
You may create a holistic and employee-centric environment in your office by switching the boring desks and chairs with bean bags, swings, couches, lounge seats, recliners, and other comfortable furnishings. 
Creating an unconventional office space will, for sure, promote an enduring state of well-being among your employees, which ultimately will lead to enhanced productivity among them. 
Some of the specific design elements trending in designing workspace are meditation rooms, phone booths, quirky meeting rooms, 3D installation spaces, cool cafeterias, and employee appreciation wall of fame. Everything put together; the workspace must keep pace with the ever-changing requirements of the employees since their needs may change over a period of time. 
Final Say
With the passing time, there has been a paradigm shift to completely transform an office into an effective horizon for the employees. Since the dynamics of the employee-centric workspace are on the rise, the need of the hour is to come up with ideas and designs that will serve the requirements of all, under one roof. 
The ideas shared above are driven by the desire of an employer to offer something more than just a physical space and are mixed with emerging trends, to enable you to come up with a workspace you desire. 
So, if you are looking forward to transforming your office space, these incredible tips will be of great use for you. 

&nbsp