When Shonali and her fiance Rustom were looking at rental homes, literally a few days after they recovered from Covid in October 2020, they must have seen about 20-odd luxurious residence apartments between Cuffe Parade to Mahalaxmi.
Inside an Artistic Luxurious Residence that infuses the vibe of an Abstract Art Gallery | Studio Wodehouse
Visit: Studio Wodehouse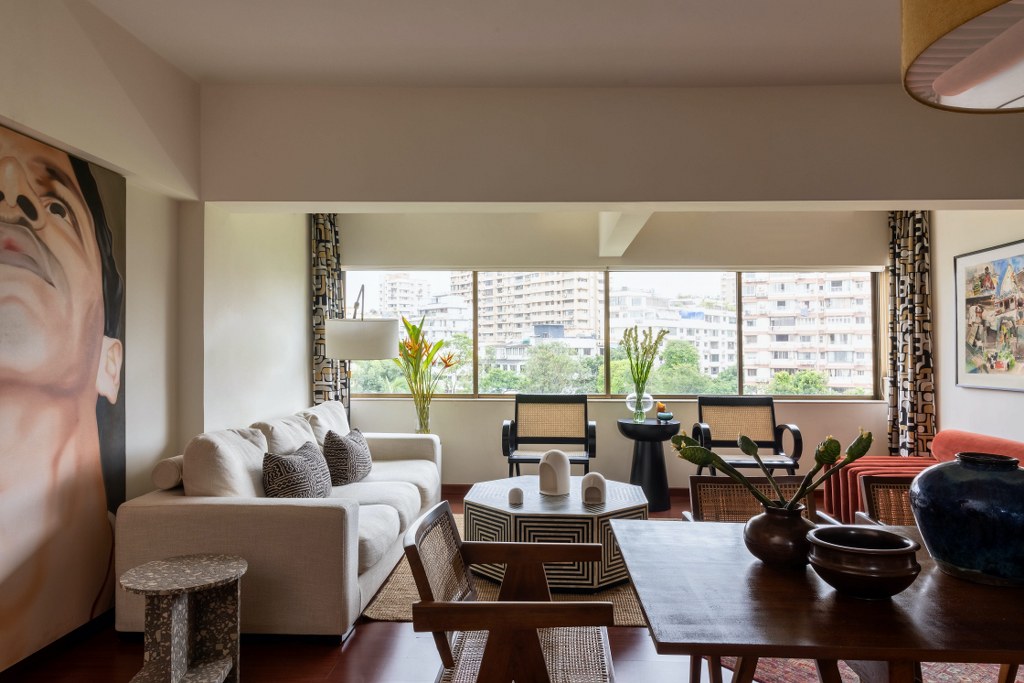 In the living room – they had two oddly sized small windows on either side of the main window, which she covered up with mock drapes. She knew she wanted to only use the Frey Dijon print from Iqrup & Ritz. They added an extra overhead cabinet for storage in the kitchen as it lacked storage space, and reconfigured the staff room with a loose pull-out storage bed and a washing/drying area. It all happened very quickly and seamlessly.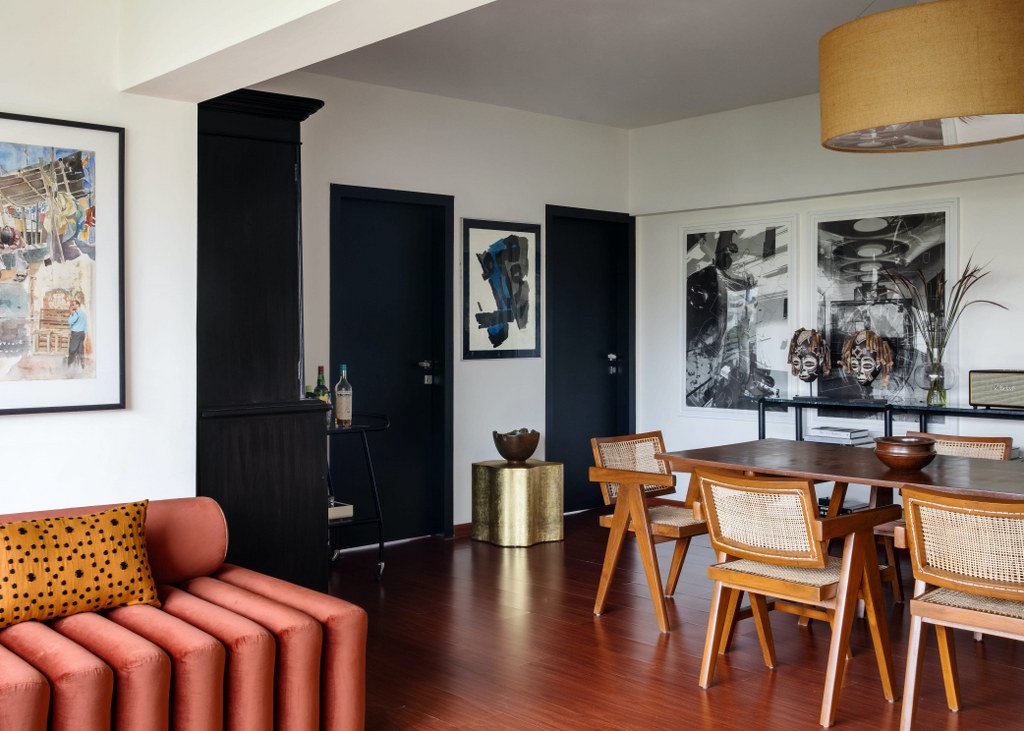 In terms of building amenities, they knew quite clearly what they wanted, but being an Interior Designer she also knew that they wanted a lot of natural light, big windows, a simple but unobtrusive and easy shell to work with and embellish with loose items. She knew from the get go that she didn't want to spend any money or time on doing any fixed work to the house that they couldn't take away with them when they moved out, as they were only looking at this apartment for 2 years or so.
They added pelmets on the windows for curtains, she was adamant that she wanted full length curtains – sheers specifically on black rods to add height and filter the light to make it softer. Since the rooms weren't extremely large, she didn't want to layer the windows with heavy drapes, so they kept it simple with a black out roller blind which they drop down at night and soft white linen sheer curtains.
They found a wonderful luxurious residence, 2 bedroom in Everest Apartments, a beautiful gem of a building tucked away in a quiet leafy lane off Mount Pleasant Road with big windows overlooking a green carpet of trees and an abundance of sunlight. She recognized immediately that barring tiny bathrooms, this apartment had the ingredients for us to move in immediately after a paint job. It was a simple white walled shell, with cherry wooden flooring across the entire house, a small but simple kitchen, staff room + bathroom with 2 nicely sized en suite bathrooms with inoffensive tiles.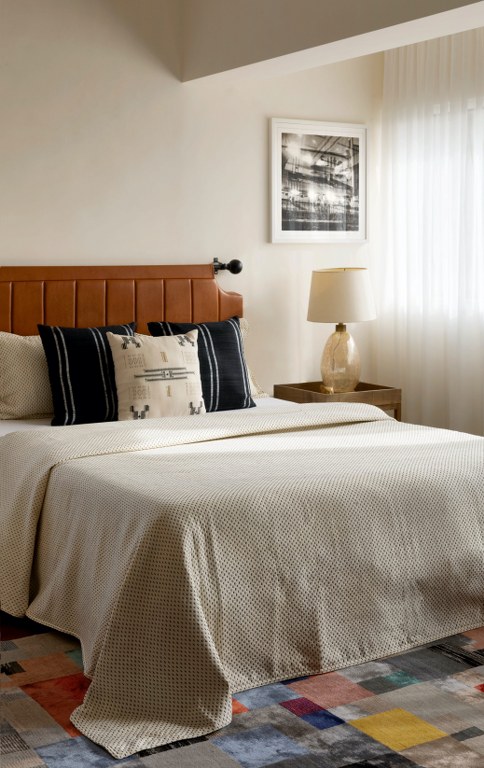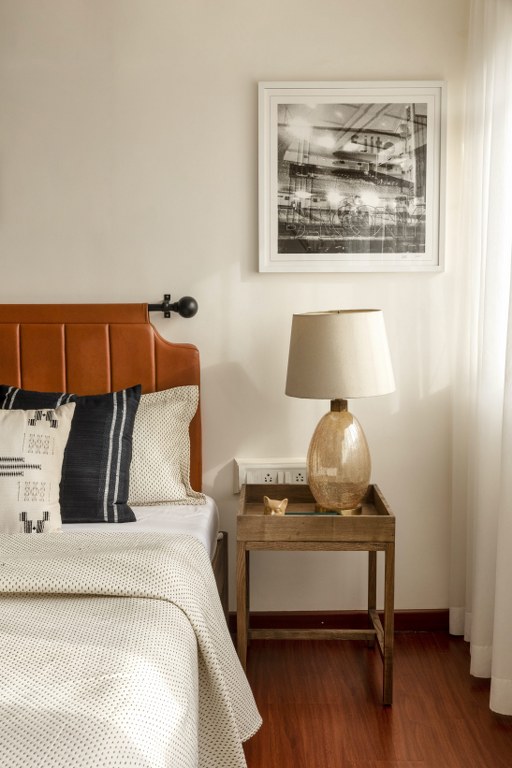 It took them about 6 months to complete the space, bit by bit, picking up pieces as they went along and had some more money.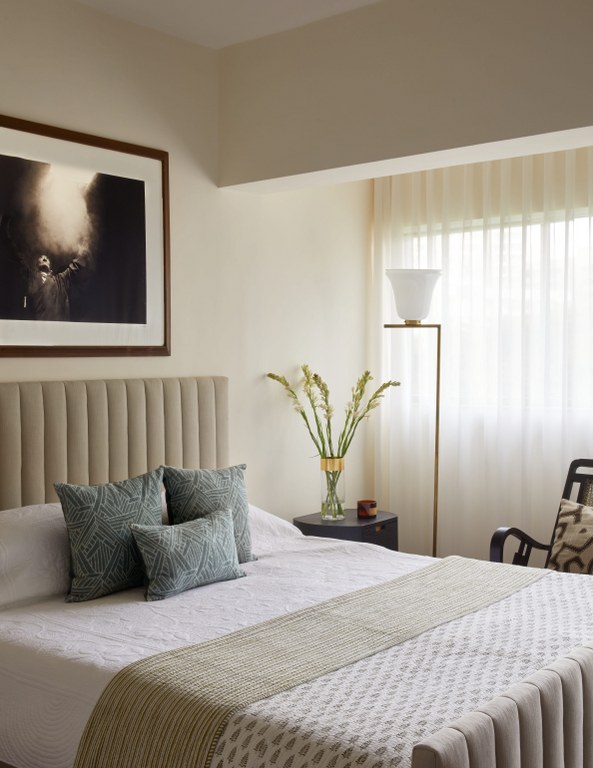 Very quickly, she organised the teams to jump in and repair anything that needed a face lift. They made only cosmetic changes like covering the ugly laminated doors with a matt black 3mm film (my favourite hack) instead of spending money and time on re-laminated / polishing or changing them. This film can be peeled off before they leave!
Fact File
Designed by: Studio Wodehouse
Project Type: Residence Interior Design
Project Name: Everest Apartments
Location: Mumbai, Maharashtra
Year Built: 2021
Duration of project: 6 Months
Project Size: 1000 sq.ft
Project Cost Appx: 10 Lac
Principal Architect: Shonali Mahajan
Photograph Courtesy: Talib Chitalwala
Consultants for the Project
Interior Styling: Samir Wadekar
Products & Materials: Finishes: Colour Coats | Lighting: Terra Trading | Doors and Partitions: 3M film | Furniture: The house of things, Studio Wodehouse, Chiki Doshi, SAR Furniture Studio, Josmo, TPC Home | Paint: Asian Paints | Artefacts: TPC home , Claymen, Iqrup & Ritz, Glass forest | Hardware: Kismat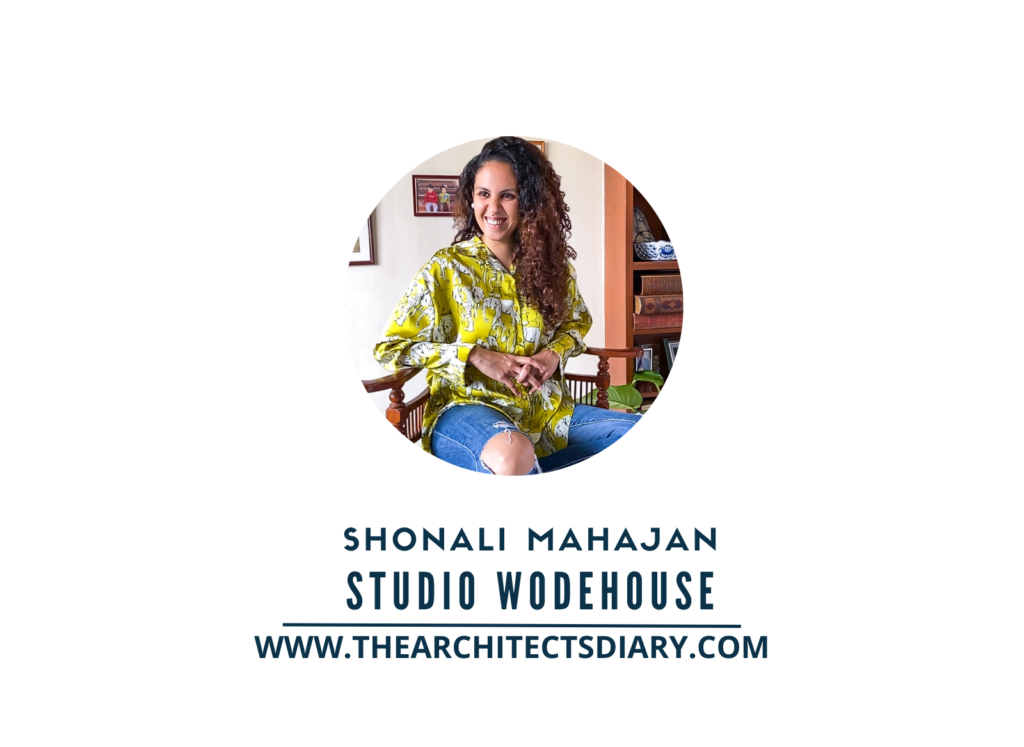 Firm's Instagram Link: Studio Wodehouse
For Similar Project>>>Fur Family Haven: A Pet Shop and Clinic with Strikingly Playful Design Palette