&nbsp
The House of Makeba is an alluring restaurant in ahmedabad with a resplendent milieu spread across 4500-5000 sq.ft. Designed by Amogh Designs, it is a compendium of four floors, all of them offering a different ambience satisfying different nerves in you. The entire property has been painted in green and blue colour palette with neutral greys and hand painted wall art.
House of Makeba Takes You Into An Aura Of Grandeur | Amogh Designs
Visit: Amogh Designs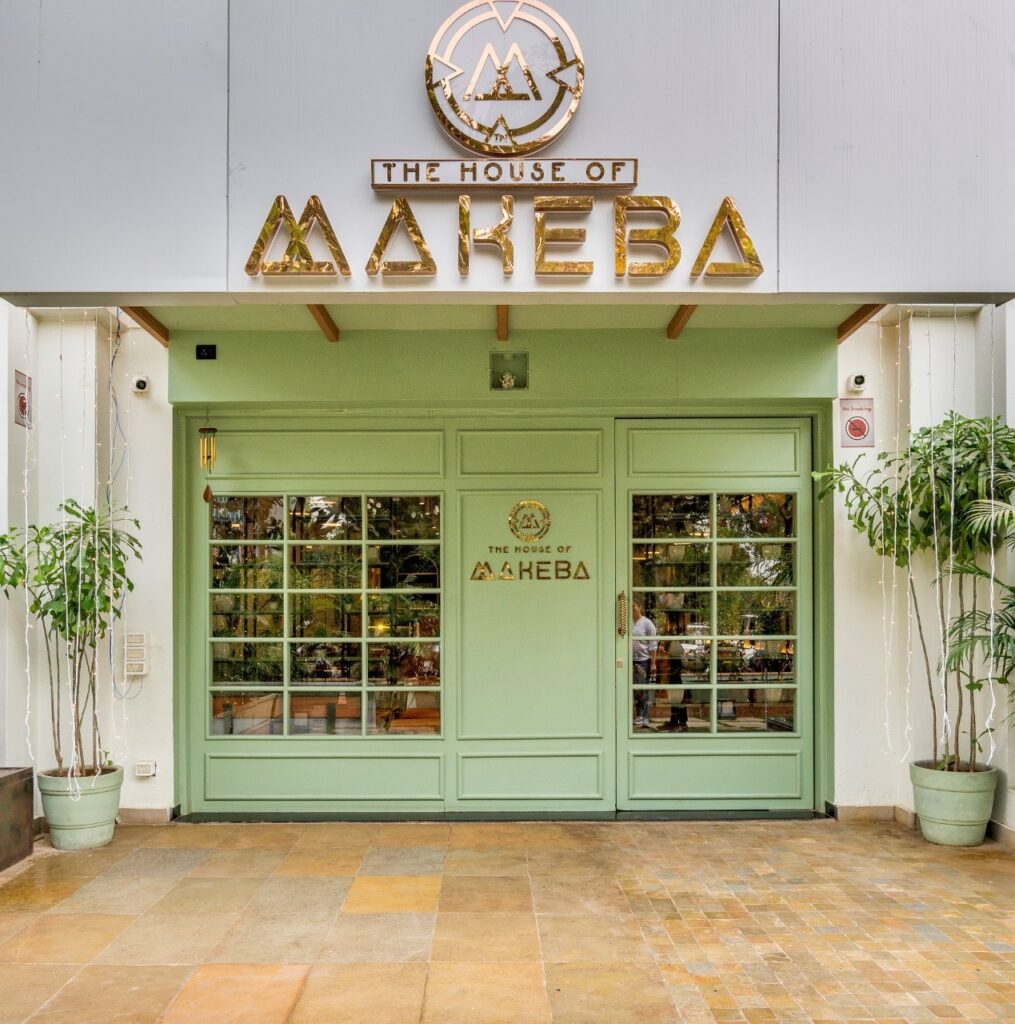 A step into the edifice, takes you into an aura of grandeur. The mint and gold hues welcome one into tranquillity and opulence. There is then, the painting of 'Makeba', lionizing the wall at the entrance receiving its guests. This floor has been earmarked 'Beanary'.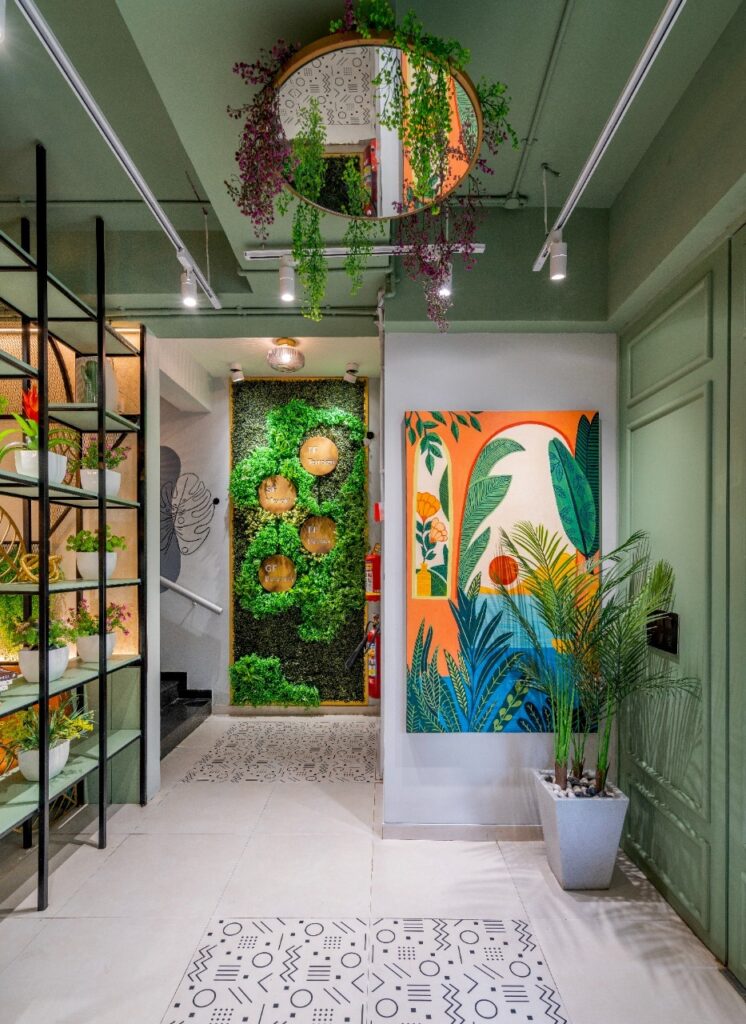 It offers cafe style dine in immersing you into the aroma of beans and leaves. It follows a tropical, informal theme with casual dining setup and board games.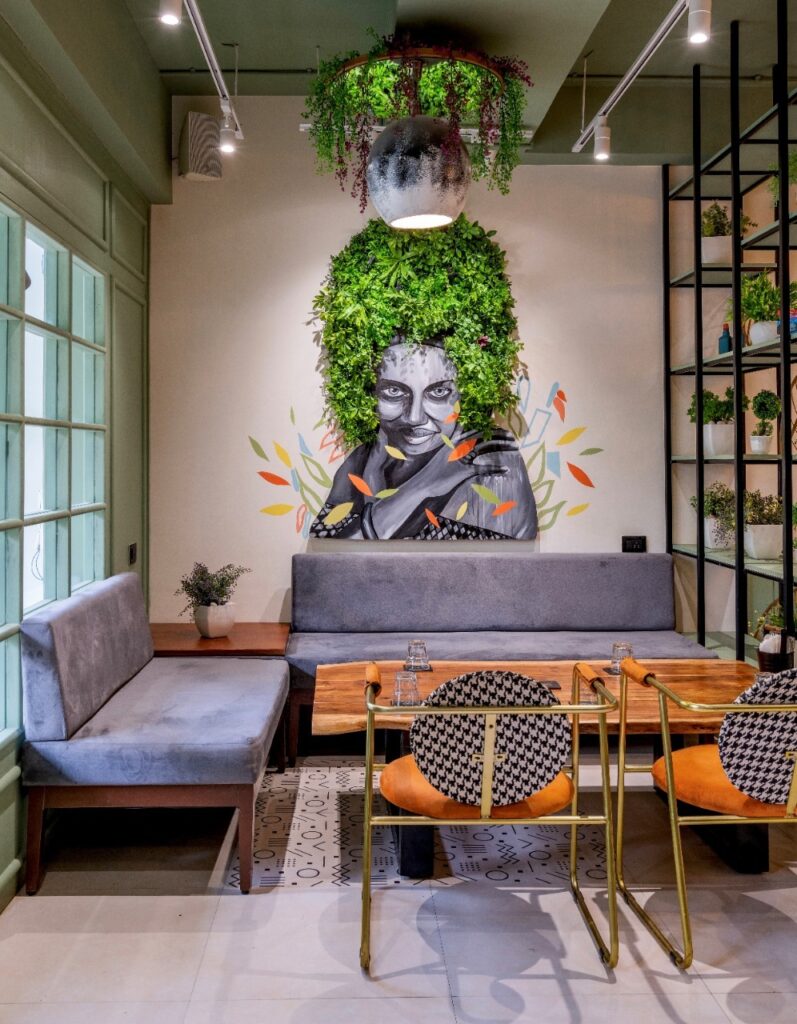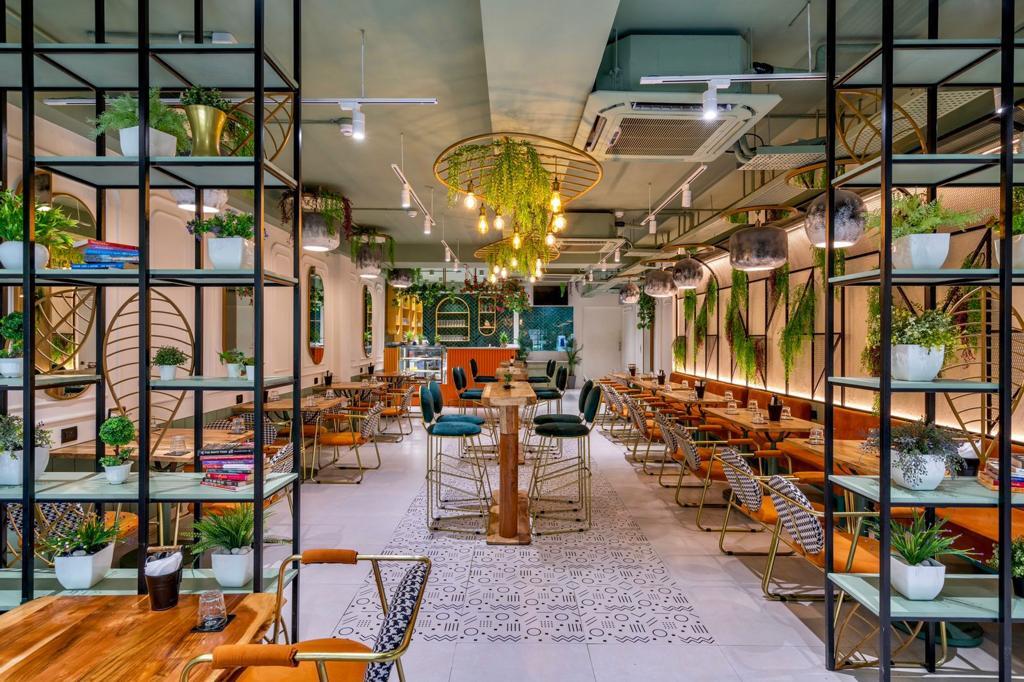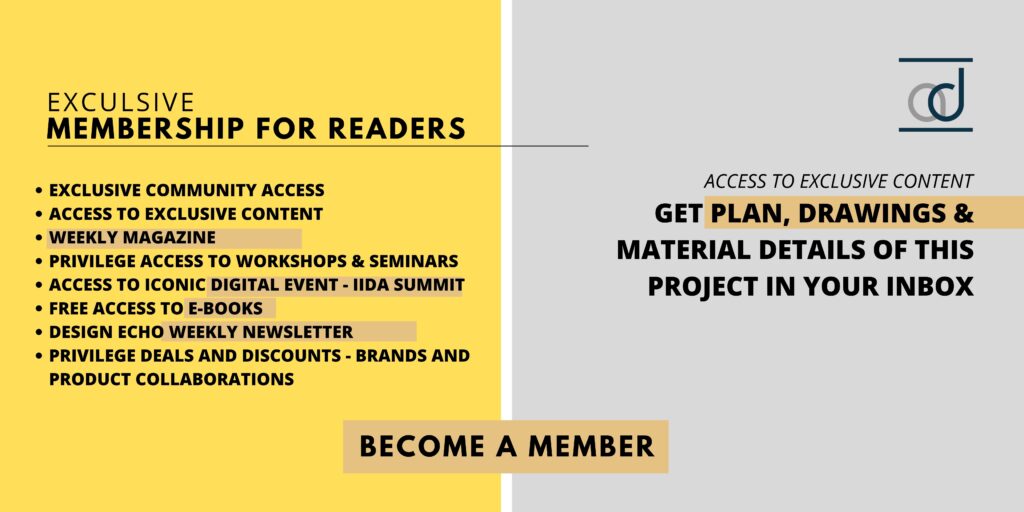 This multi-cuisine restaurant has been designed keeping in mind a biophillic format which justifies its application to hospitality design. As it is rightly said by Timothy Corrigan, It's comfort first, comfort last, comfort always; the people at Amogh, have put in efforts to bring in together a snugly and homely yet impeccable space.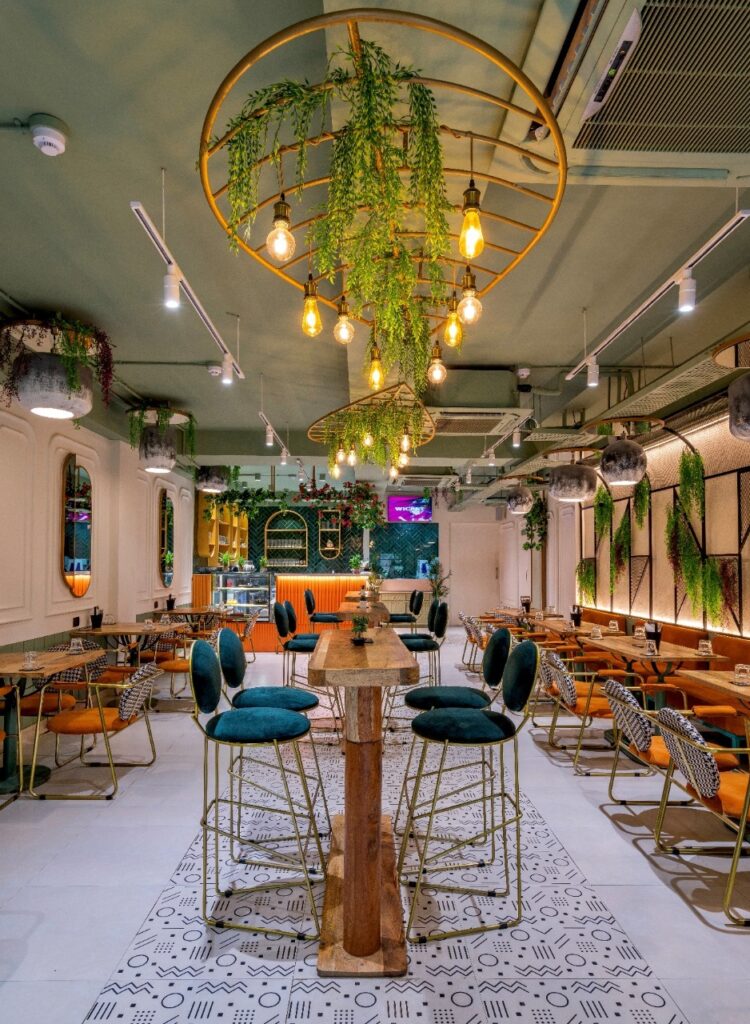 The tropical deep coral and green elements, brass chairs, clay vase shaped lights, the tactile richness of the materials used and play of light and shadow makes it an ideal place engaging the senses and imparting it a classic vibe. The water element, 'waterfall' and the use of organic shapes induces calming emotions in you.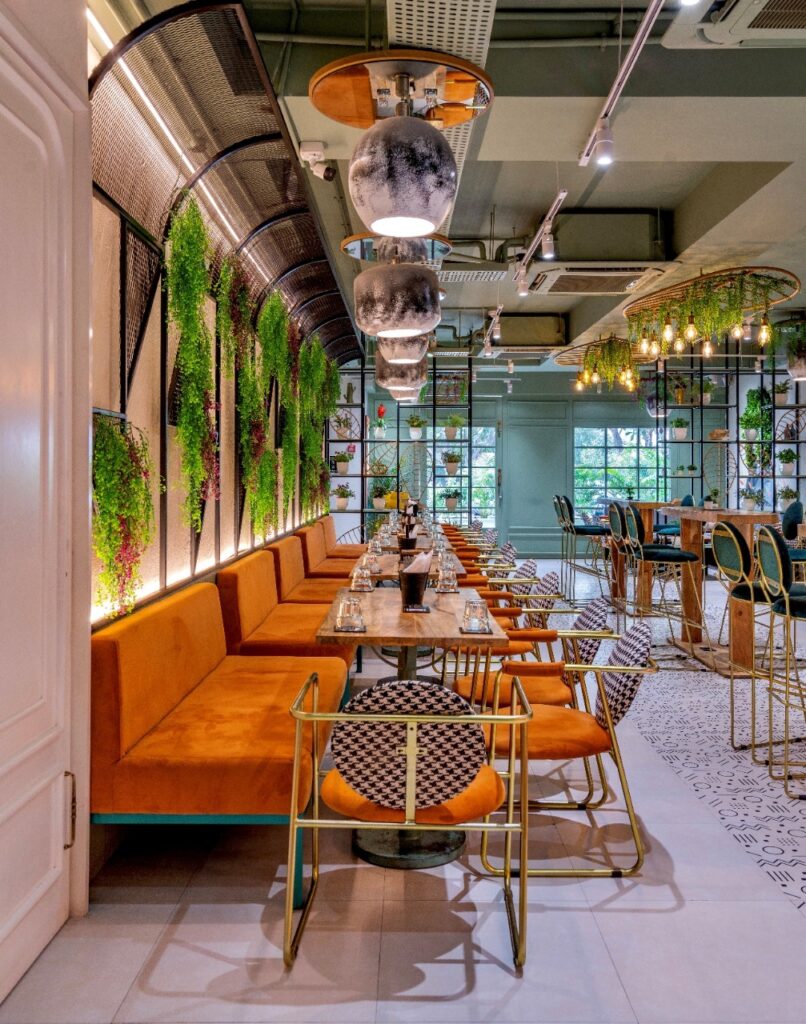 We then step up to, the first floor 'Persia- The pure veg fine dine.' Feast for the vegetarians' tummies, this floor also pleases their eyes with a scenic view through a Persian style pane.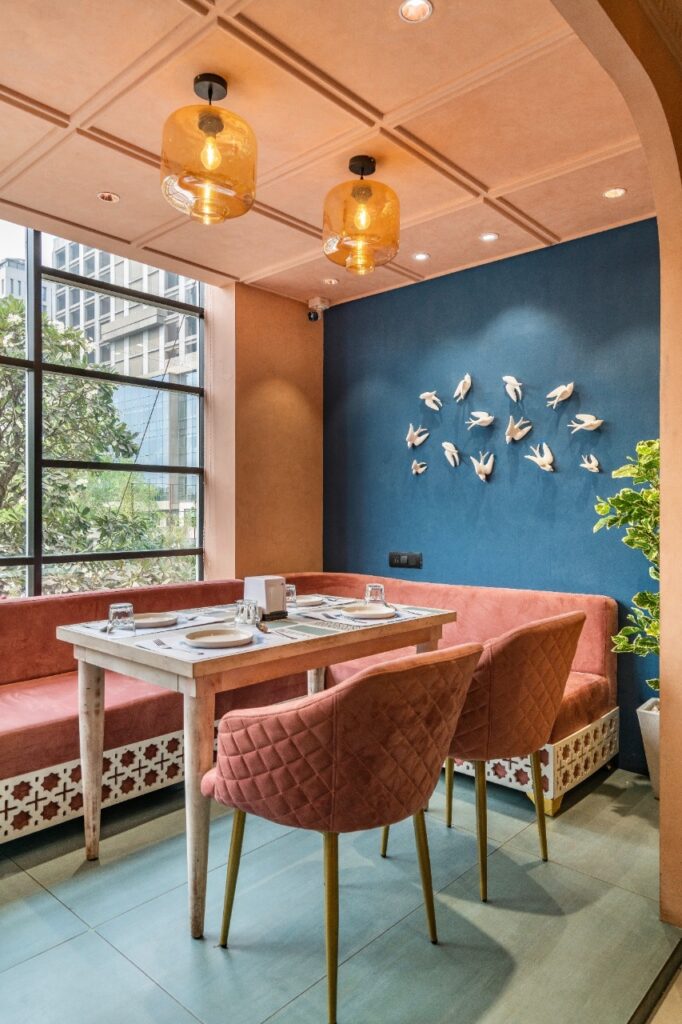 The intricate CNC cutworks, aqua blue, dusky rose and gold tints aggrandize the overall outlook of the place while enhancing the vibe. The subtle lighting of the space compliments its Persian-Moroccon backdrop.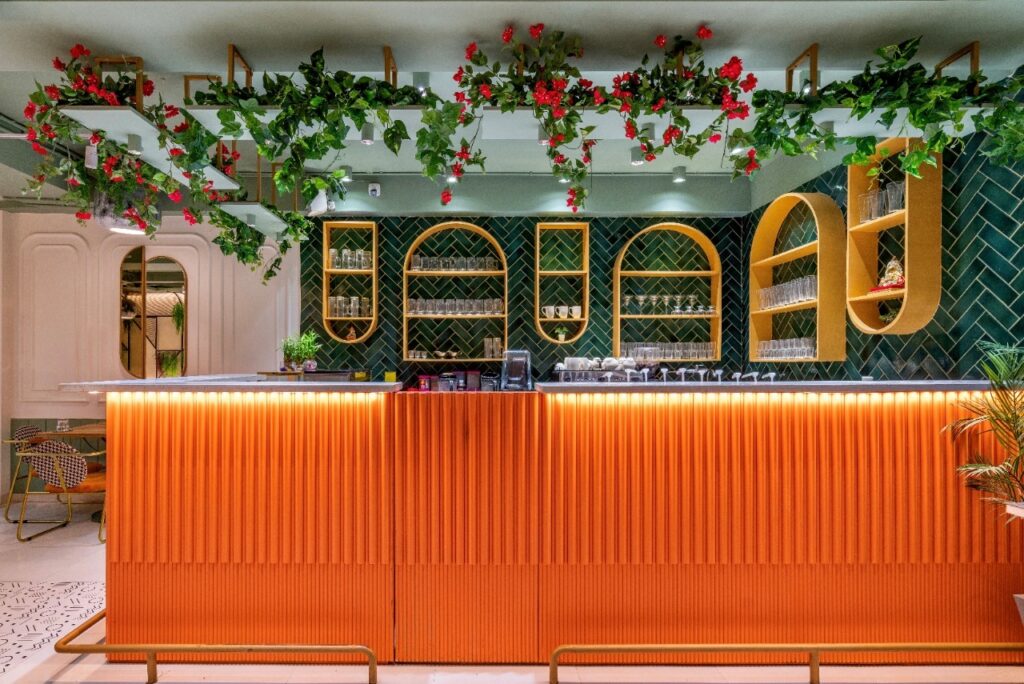 The second floor is consecrated to Meraki. The floor showcases a beautiful fusion of modern and traditional design.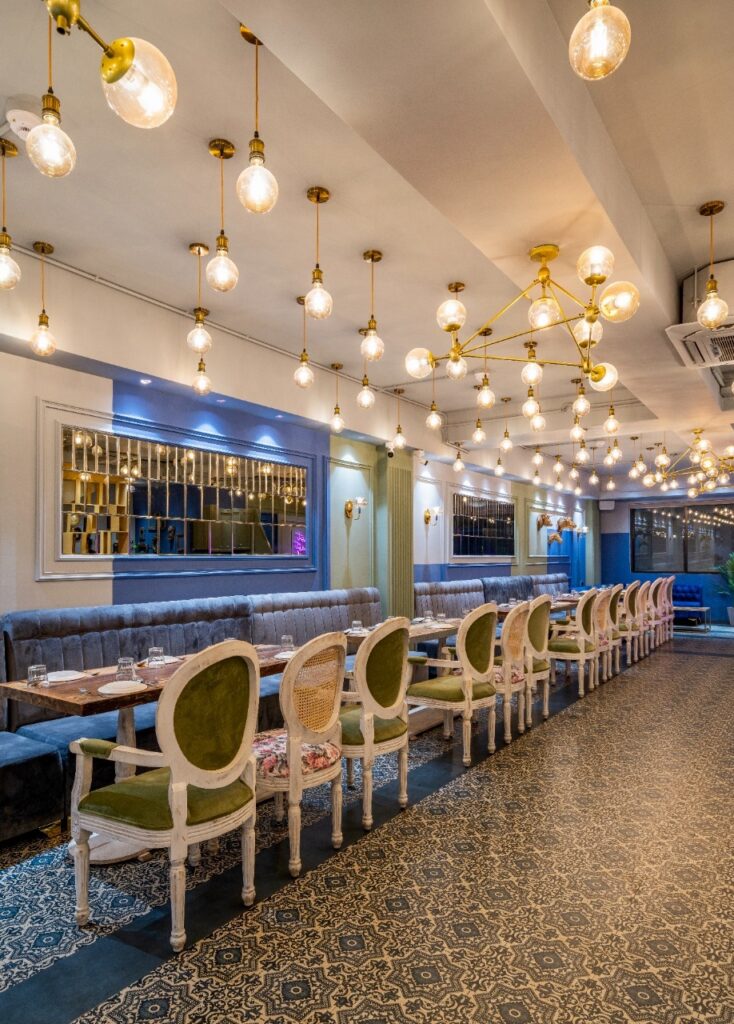 The bold shades of green and blue, mirrors niched into the walls and the lighting give this space a dreamy vibe making it look more spacious and bright.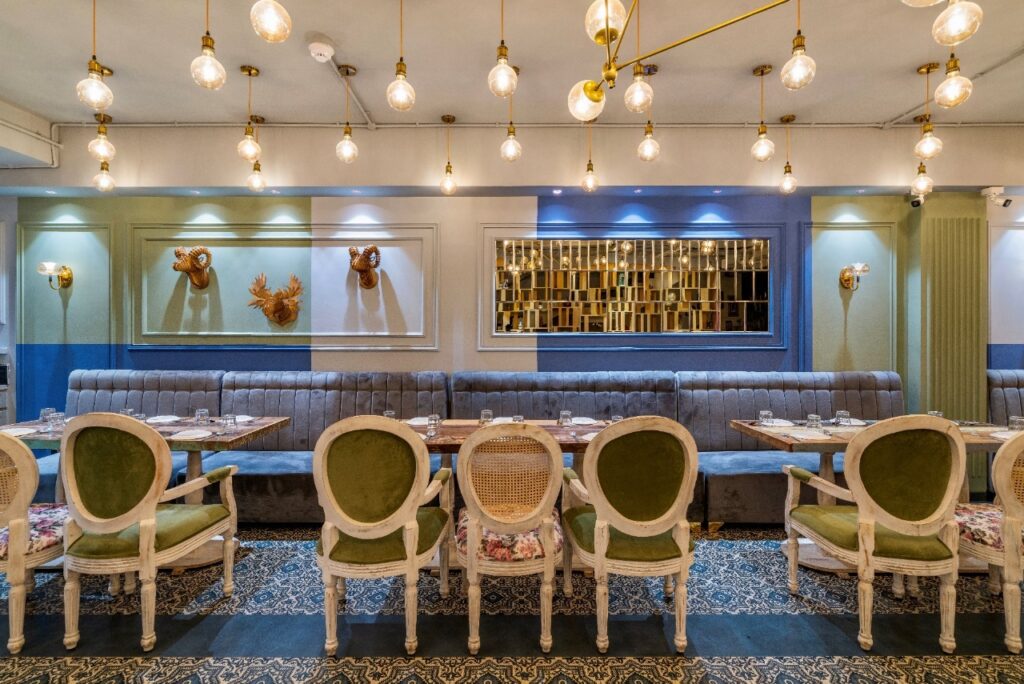 The third floor- Terrazo is planned to be a rooftop cafe and dine in. Its perpetual flooring, walls washed in calm tones of blue and white, greenery, tenuous lighting, floral creepers and plush furnishings accord it a Greek and Mediterranean feel.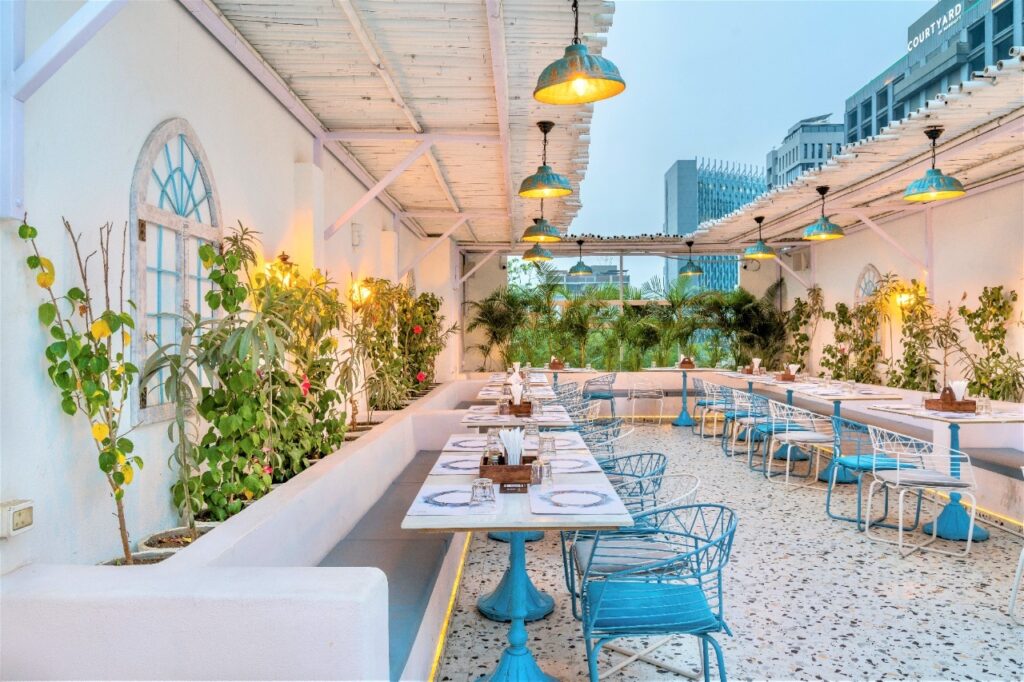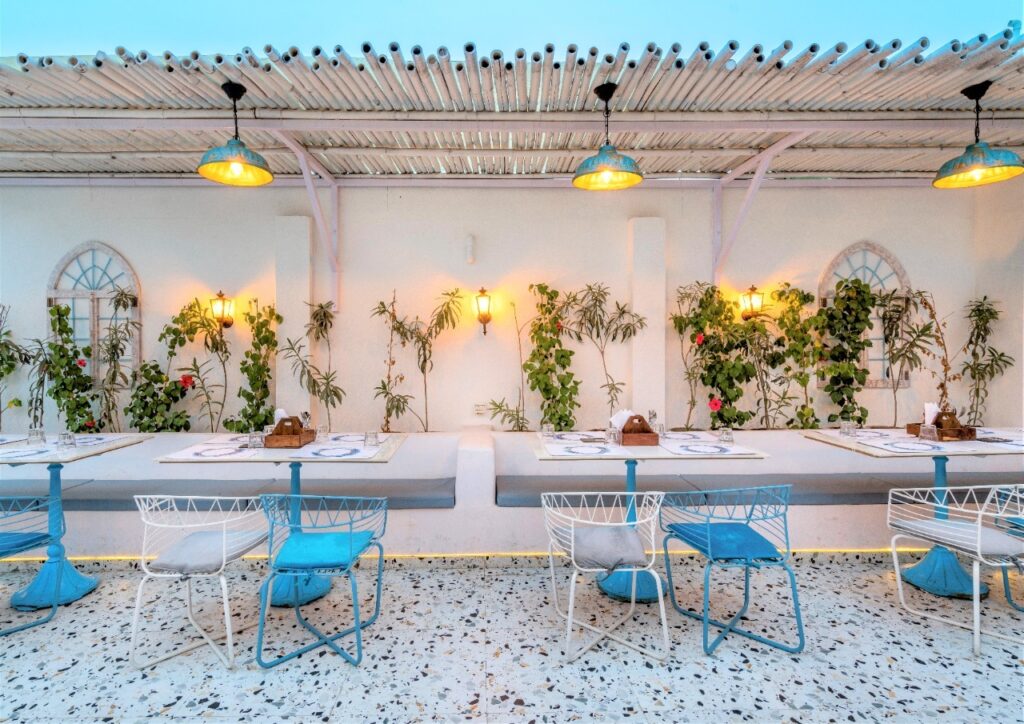 Fact File
Designed by: Amogh Designs
Project Type: Restaurant Interior Design
Project Name: The House of Makeba
Location: Ahmedabad, Gujarat
Year Built: 2021
Duration of project: 4 Months
Project Size: 5000 Sq.ft
Project Cost Appx: 80 to 90 Lac
Principal Architects: Pankti shah & Shalvi shah
Photograph Courtesy: Inclined studio
Products & Materials: Lighting: Amazon, Ikea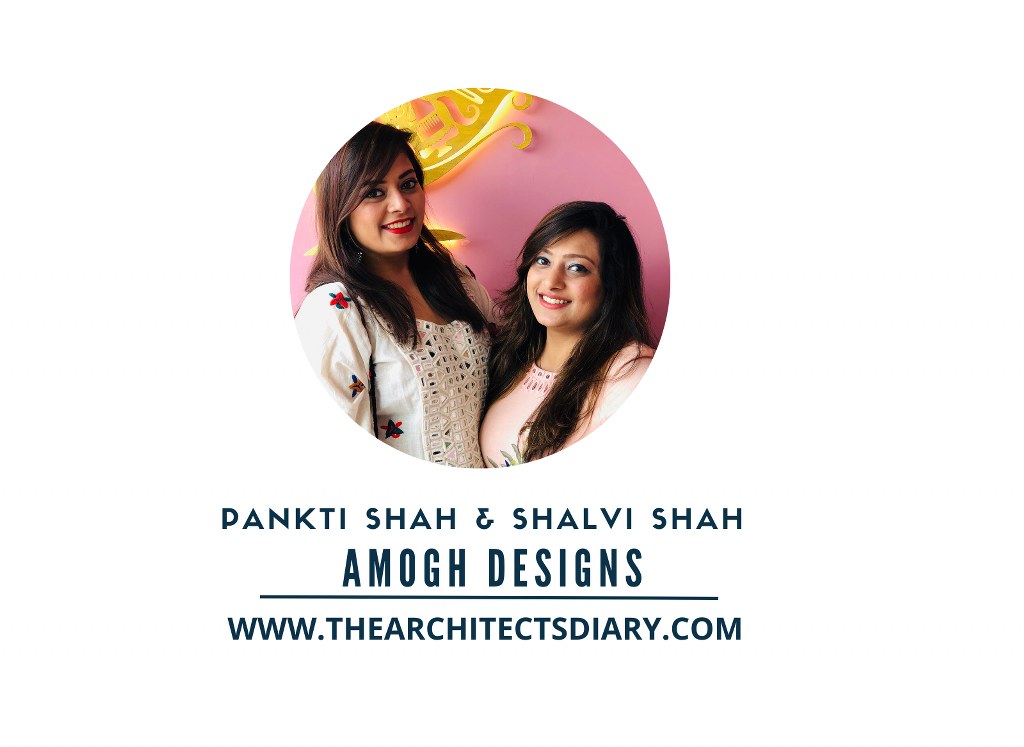 Firm's Instagram Link : Amogh Designs
Firm's Facebook Link : Amogh Designs
For Similar Project>>Umami Restaurant Design, Ahmedabad