Designed with attention to space making, office space for a real estate developer. The client's requirements were specific in terms of the look and feel of the office: homely and lavish.The entrance is adorned with an aesthetically pleasing yet functional partition unit space for sitting with a soft furnished waiting area adding blue to the color palette. Above the partition, we created an acrylic model as a skyline incorporating the void space between the beams.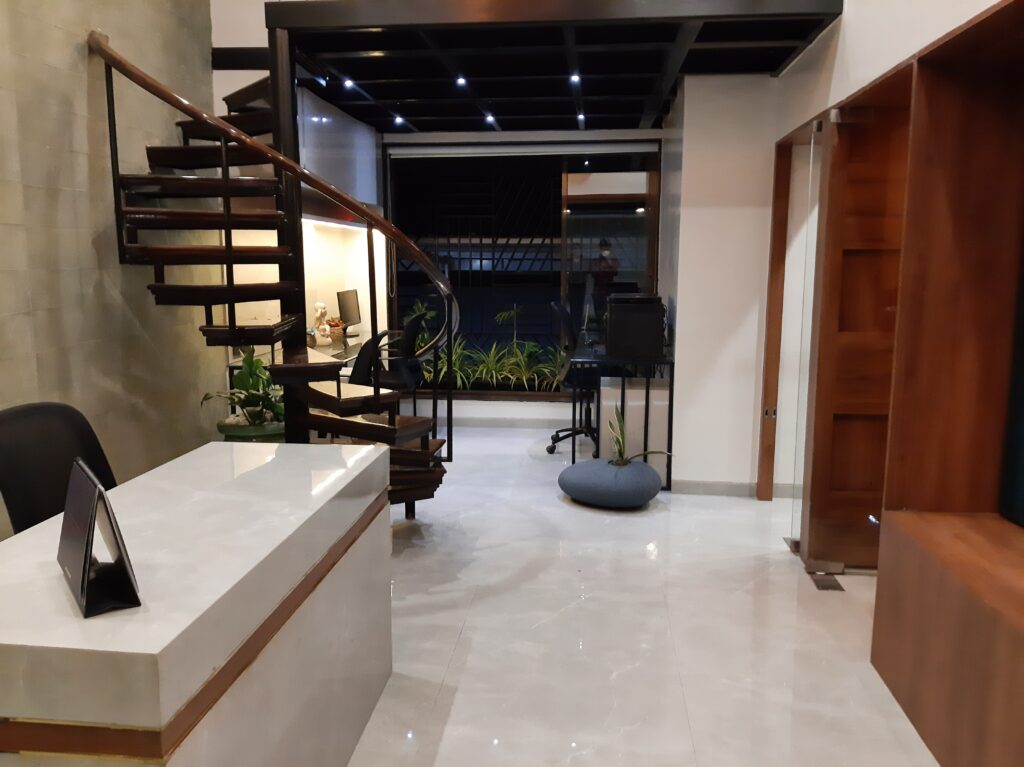 Homely and Lavish, Contemporary Office Space Design | Studio Ad AstrA
Visit : Studio Ad AstrA
To create space illusion we opted for the floor tiles, ditching the traditional laminate for the reception table. The exquisite-looking cabin is designed to give an energizing and welcoming vibe for the visitors. It is enhanced with Armani grey flooring by AGL, comfortable leather finish chairs, great-looking indoor planters, and a well-crafted unit with terracotta camp tile.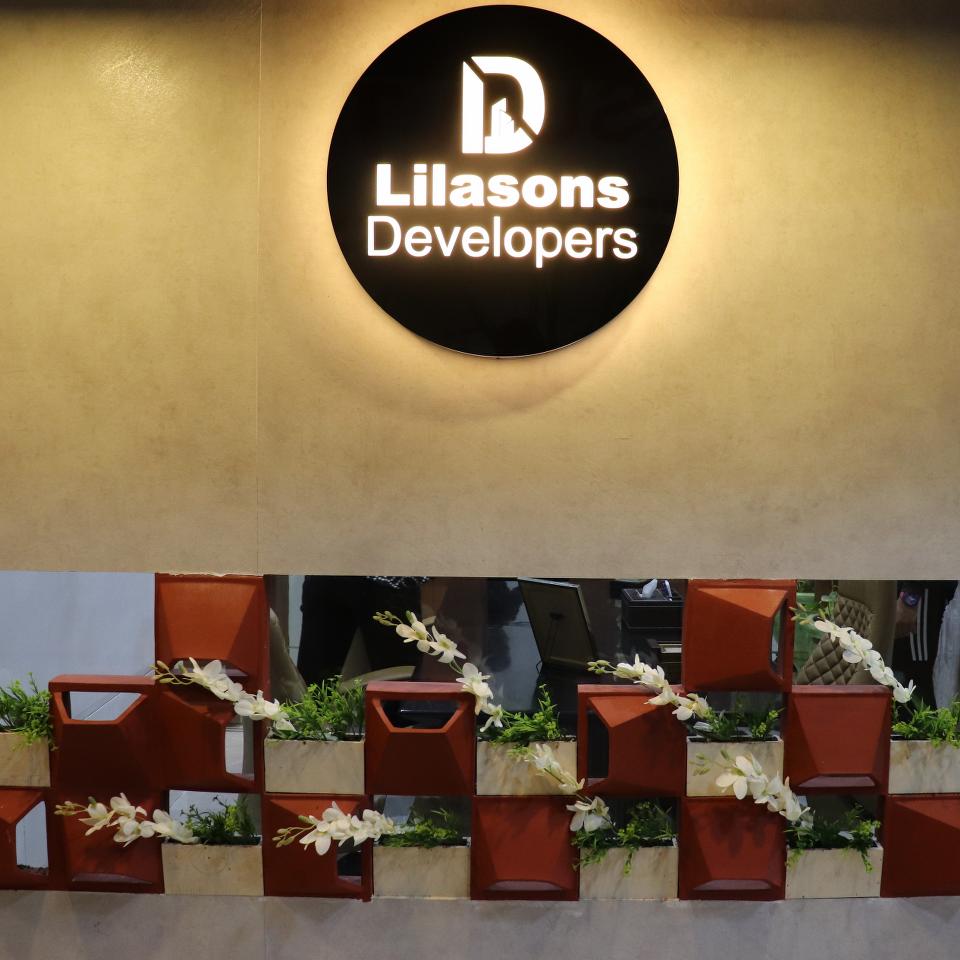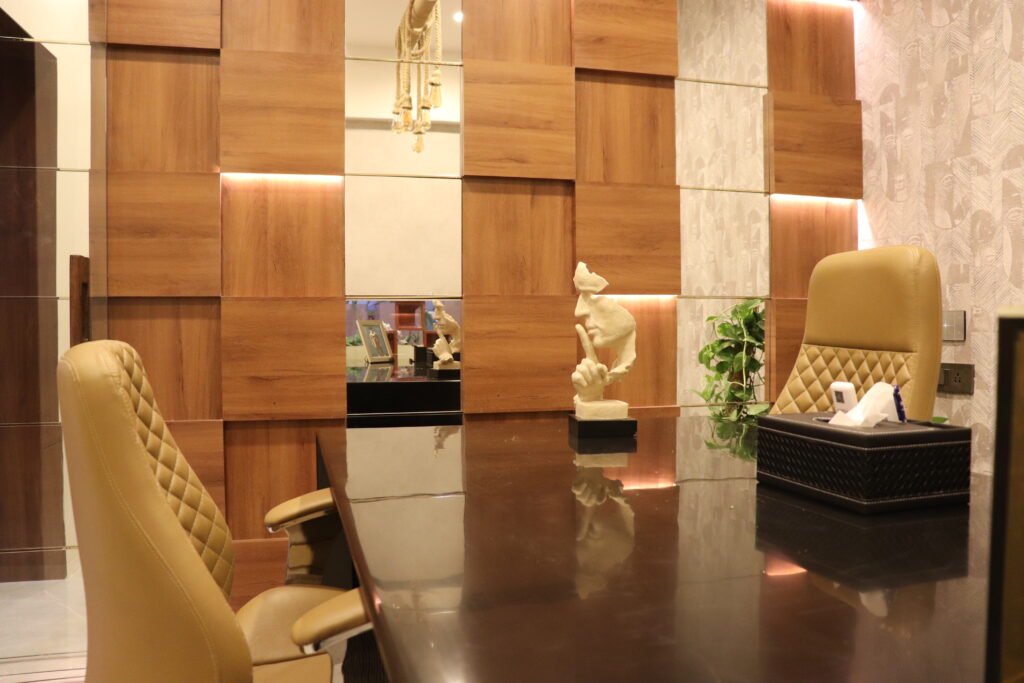 Both the meeting and directors' cabin are divided through the partition conceptualizing the cubes emerging from it with the highlights through panel lighting. The use of wood and mirror gives it an elegant look. The meeting area is elative and luxurious with dual tones and a plush partition. The walls get laden with paint and vertical wooden panels. The same concept extends to the ceiling making a coalesce.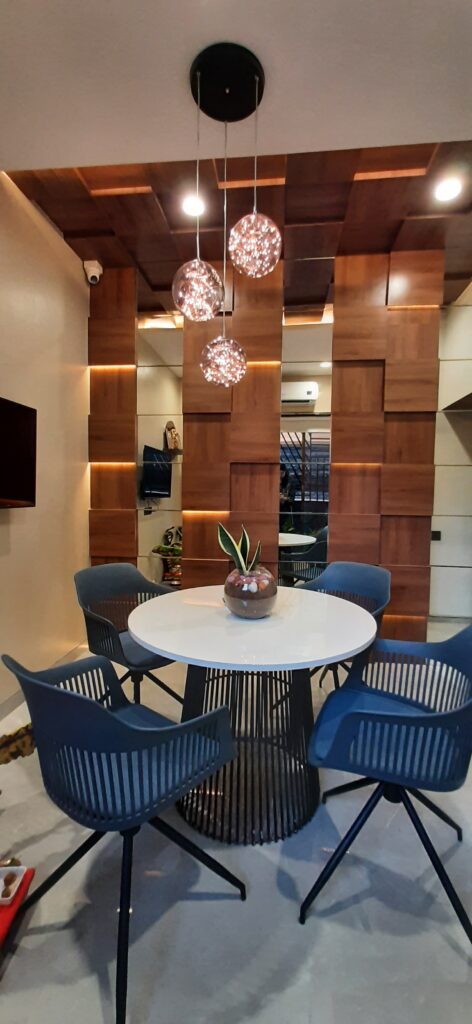 A major use of M.S. and glass along with a hint of vibrancy and energizing colors through greens embark a ravishing theme onto this workspace. The propelling combination of wood and the M.S. spiral staircase remains the main spatial feature here. The result is contemporary, quirky, and staunch.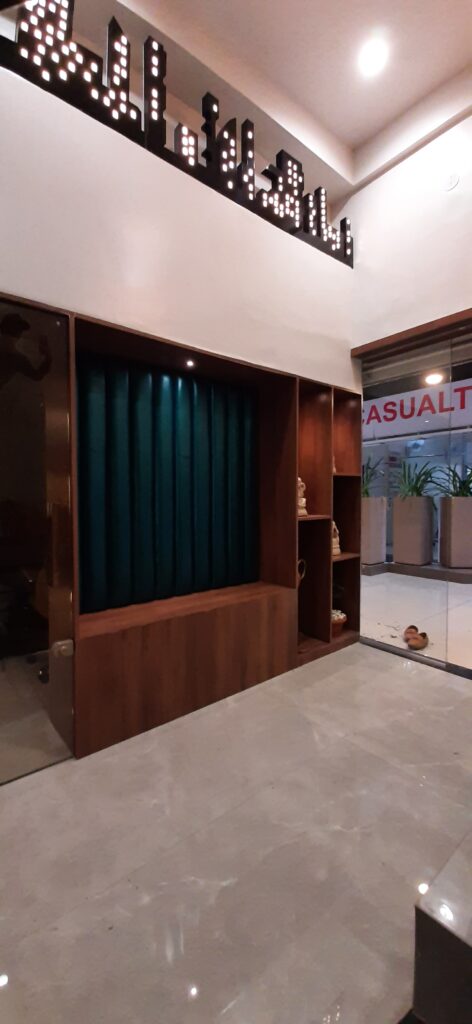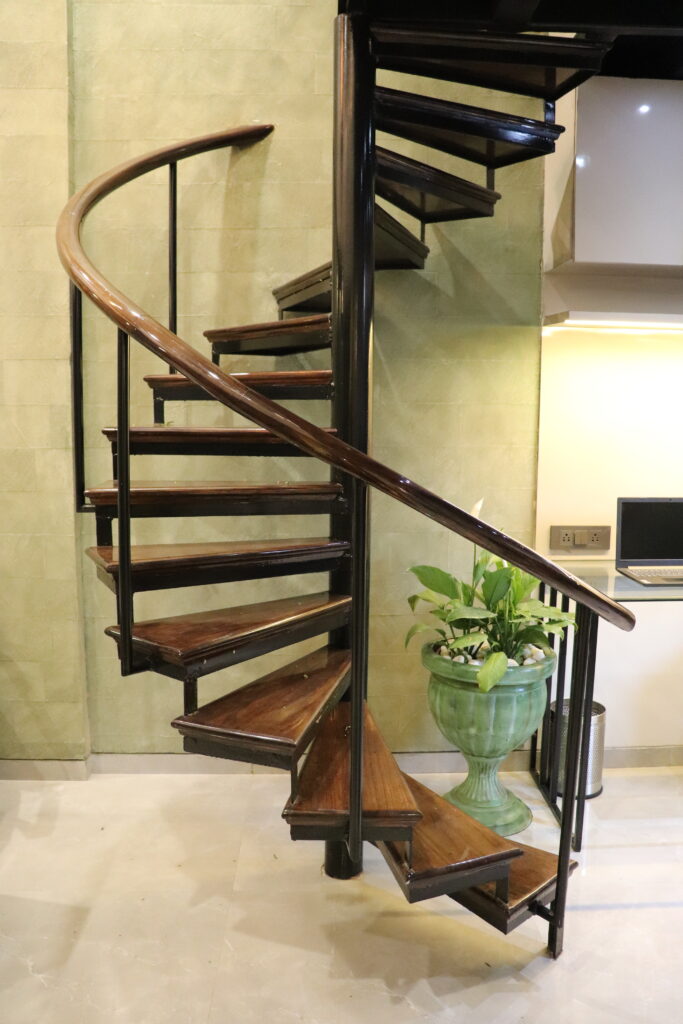 FACT FILE
Designed by : Studio Ad AstrA
Project Type : Commercial Interior
Project Name: Developer's Abode
Location : Aurangabad, Maharashtra.
Year Built : 2021
Project Size : 500 sq.ft
Principal Architects : Ar. Harshita Jain
Photograph Courtesy : studio ad Astra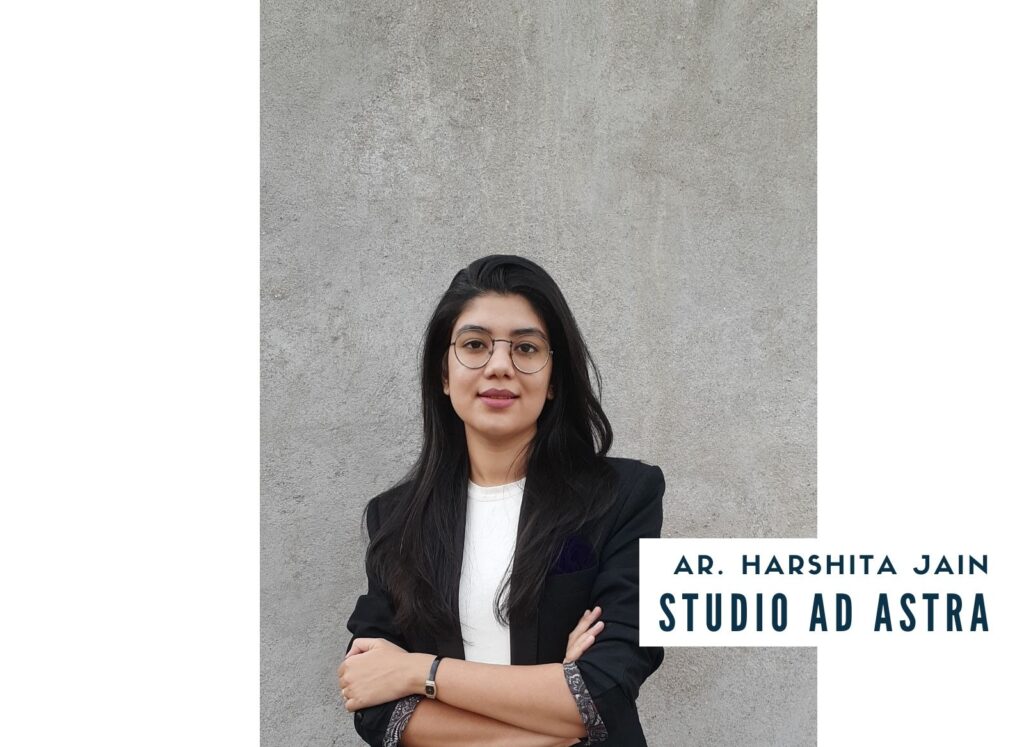 Firm's Instagram Link : Studio Ad AstrA
Firm's Facebook Link: Studio Ad AstrA
Disclaimer: No TAD editor is involved in the curation of this content.