Rika architecture is a pune based design firm established in 2015, incorporating a wide range of architectural and interior design projects. Since its inception, we have always maintained a mix of multicultural elements in Design with a singular desire to explore the relation between buildings and nature. A family of four with two pet dogs – had floating pieces of ideas for what they needed in each of the spaces individually. Client's requirements allowed us to knit tiny concepts and managed to create a space that strikingly entailed its essence of luxury tropical design with simplicity and glam with neat look as one overarching concept.
Goan Home that Reflects Tropical Design with Multi-Cultured Elements | Rika Architecture
Visit: Rika Architecture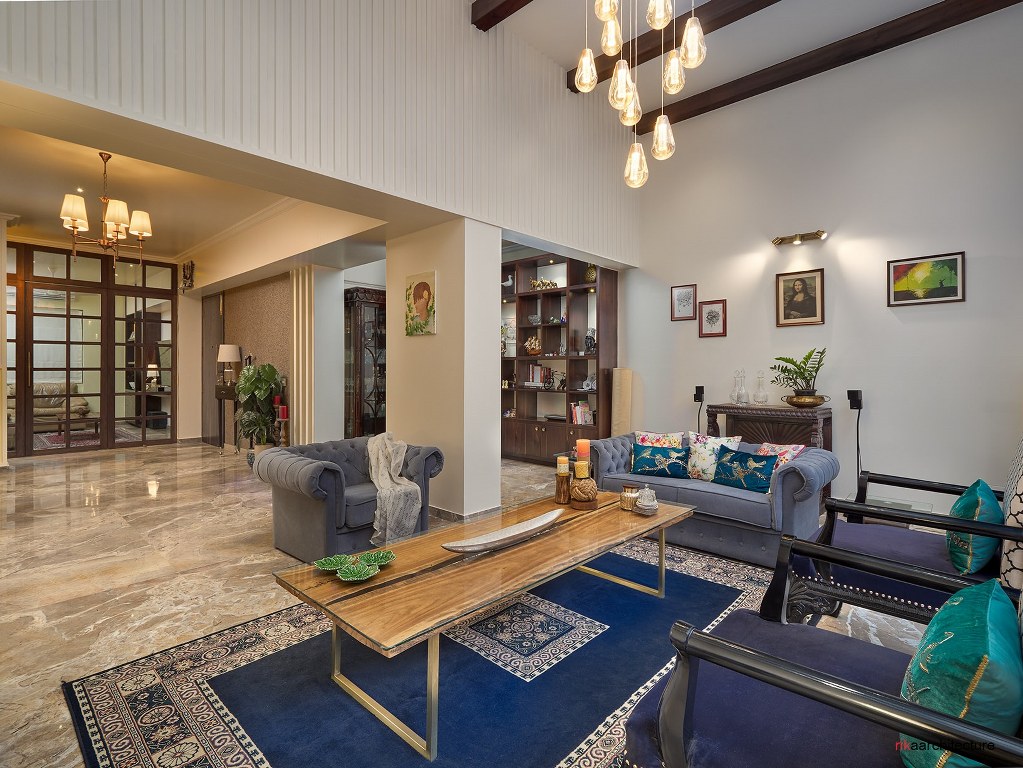 The living space is a double height royal expression. It is rendered with a muted palette that runs through the walls as well as the furniture. The blue grey chesterfield sofas, armchairs with deep blue pattern and a Turkish carpet are the sole graphic feature of the space. The walls are treated with patterns to enhance the double height of the living room.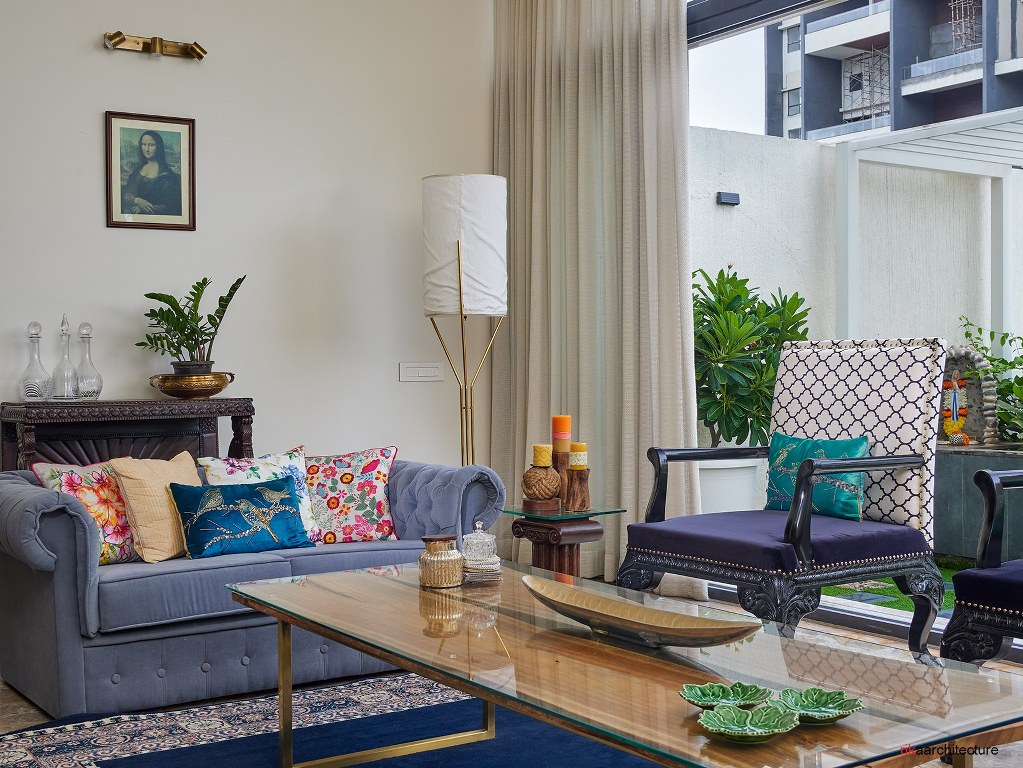 A definite space is carved for books and bar. The mahogany polished veneers, against blue seating, rustic grey beige Italian marble floor and egg white walls give an intense classic feel to the living room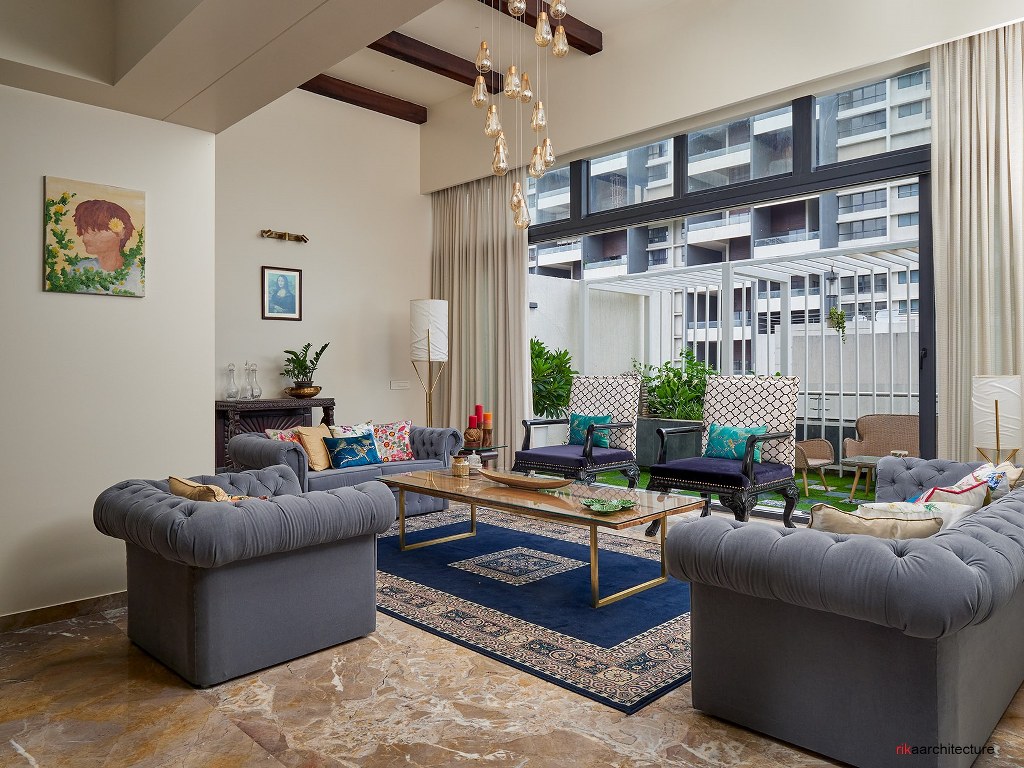 The living opens on the pacifying green terrace with an outdoor lounge, cane seating, hanging pot lights and variety of flowering plants giving a modernised relaxing feel. Garden and open lounge with plants enthrall and gives natural view to relax and enjoy landscape.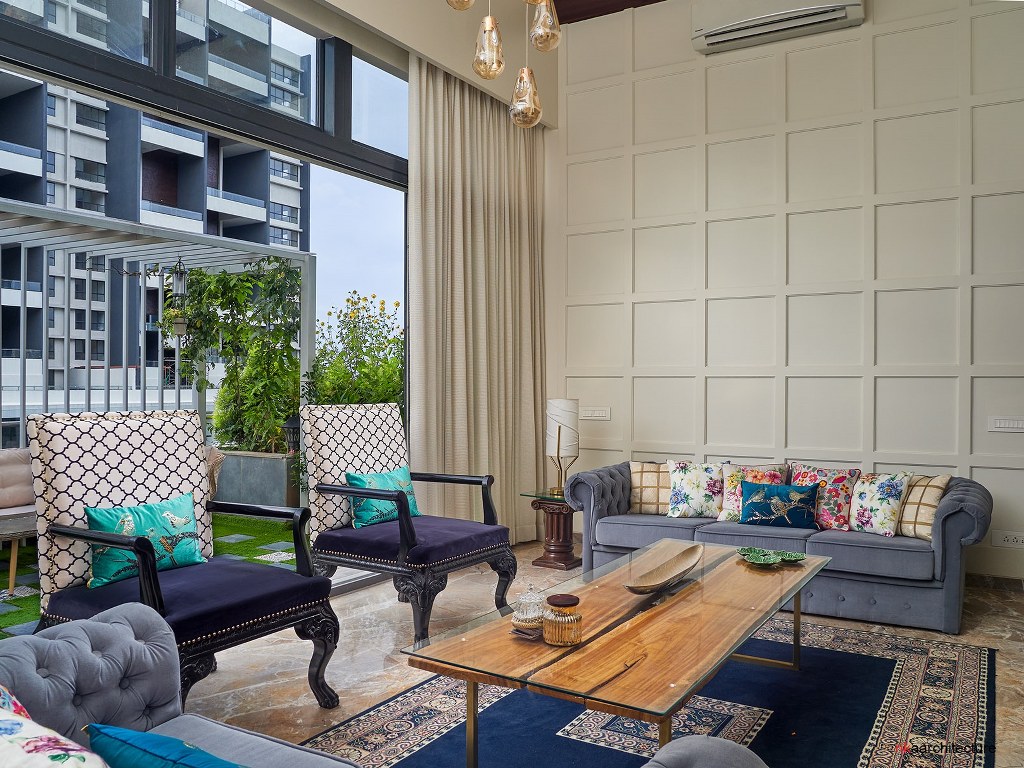 The living space is continued with dining space but the colours and mood are different. This space represents more of a typical 'PORTUGUESE GOAN' dining area with vibrant yellow wall colour, a mantle with an inclined mirror above. The rose wood dining table is customised with cane back chairs to match the antique rose wood console which the client had to retain. A set of contemporary chandeliers were put together at a distance to give an old-world charm to the space.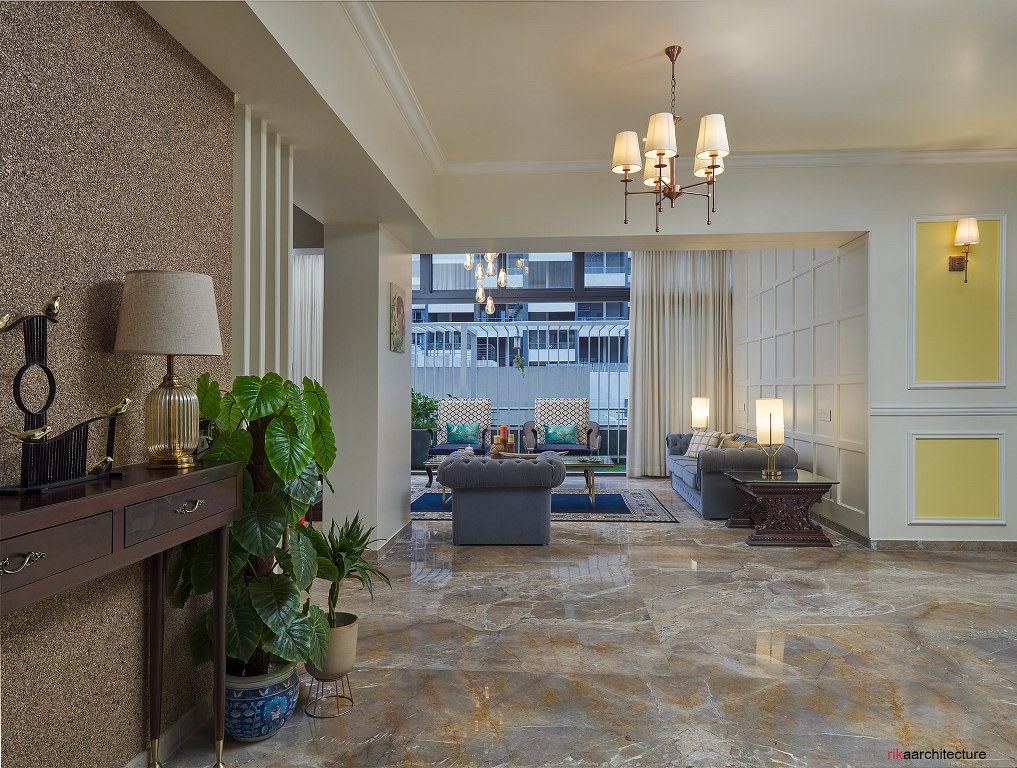 A state of art modular kitchen system with complete in-built appliances has been introduced for a clean, plainer ambience within the kitchen. The black and white combination gives classic look from dining area.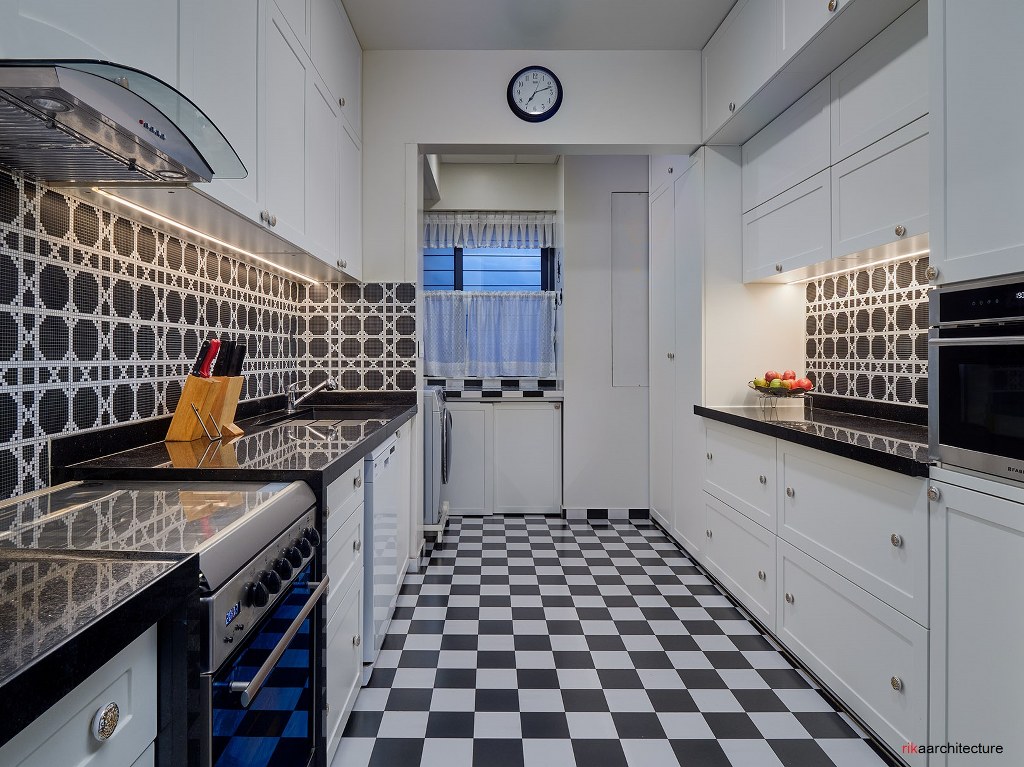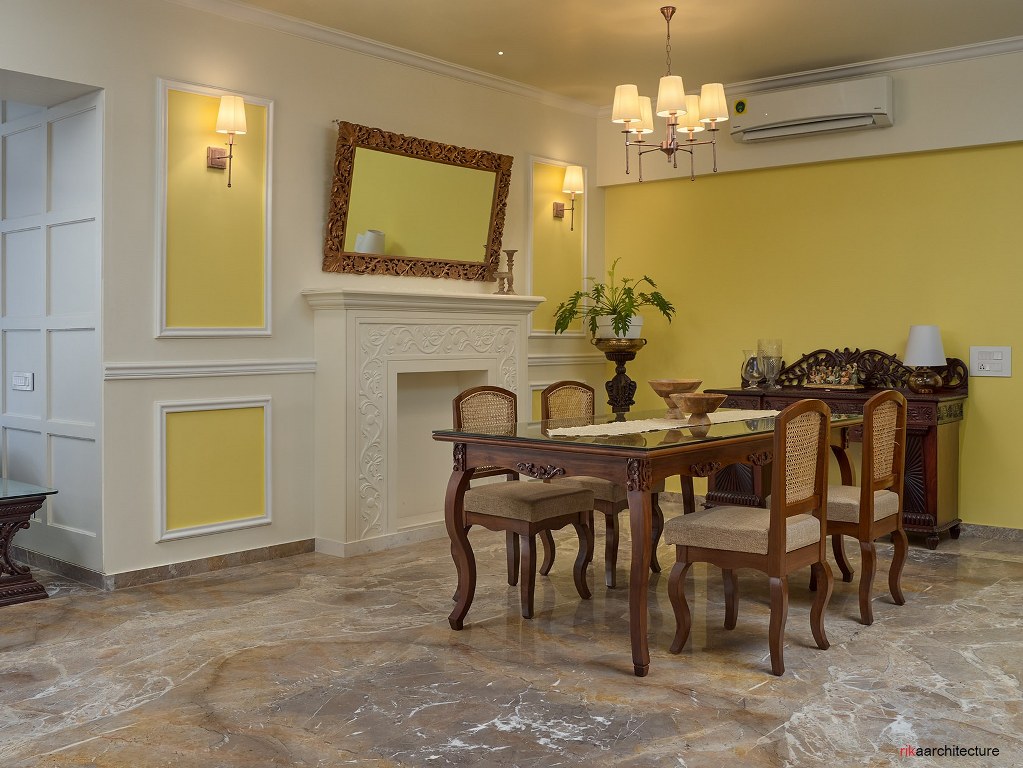 Deep blue walls, pine flooring and white ceiling forms an unique contrast making the master bedroom spectacular, luxurious, place of ultimate comfort to relax. The view of the veranda opening onto the terrace is fantastic.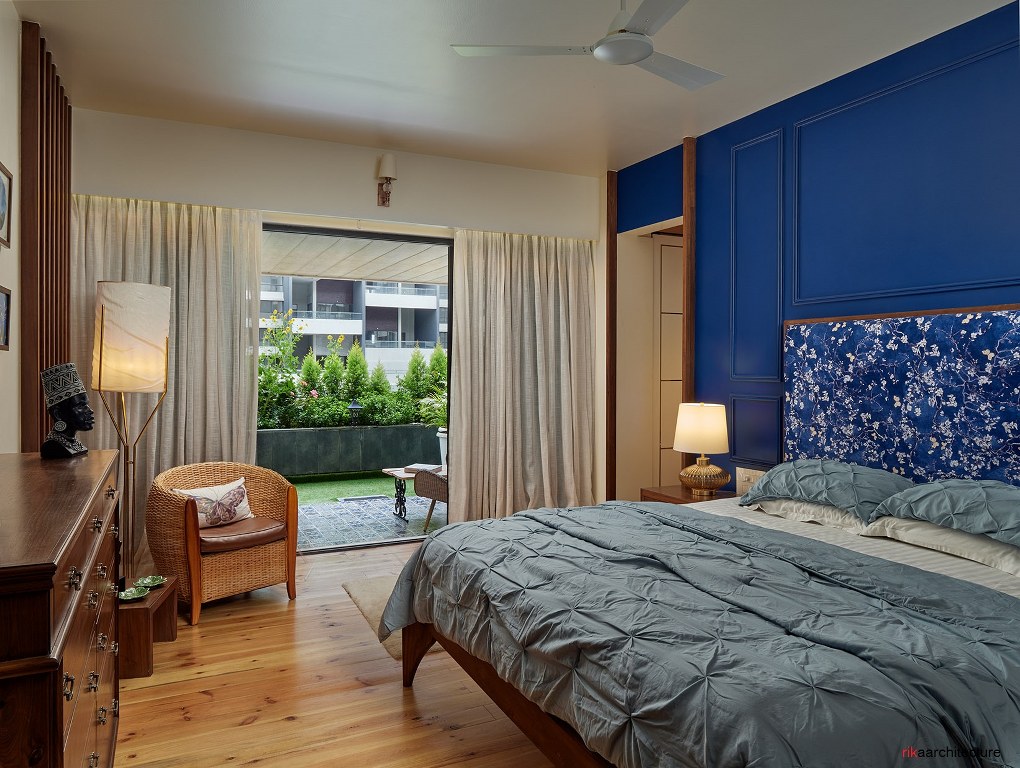 Daughter's room has vibrant hues of purple and lilac shades giving a lively ambience, simple yet opulent. The four-poster bed along with colourful lounge chair adds a feeling of comfort and cozyness to pamper oneself. This room is balanced with subtle and elegant vibrant hints of palette and natural sunlight.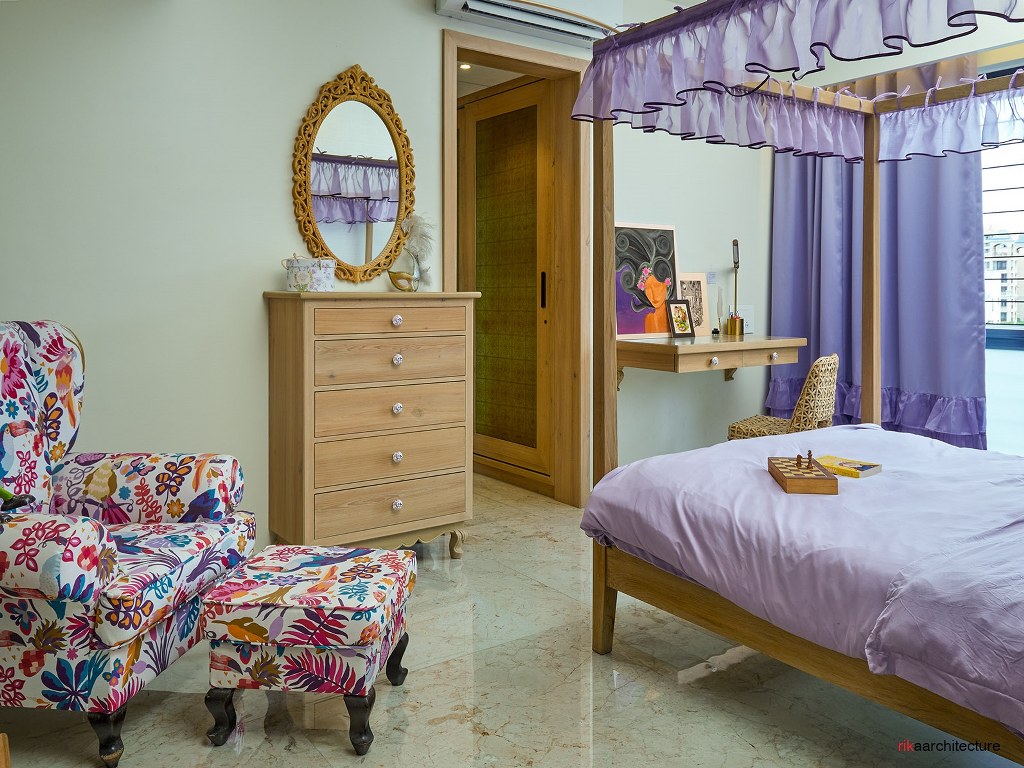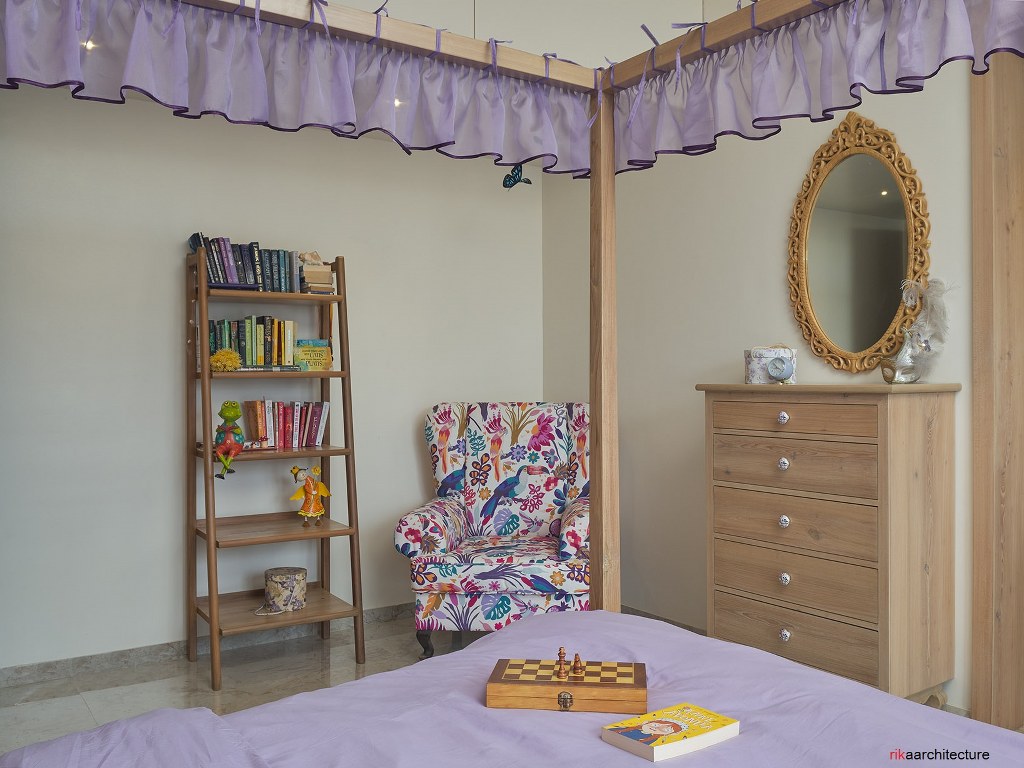 The veranda is designed to give a typical 'BALCAO' feeling – a porch served as a sitting area in goan houses, with brightly coloured tiles and customised goan window on the wall. The area is also the breakfast place while enjoying the colourful plants and chirping birds – The rightly defined as 'SUSEGAD' life.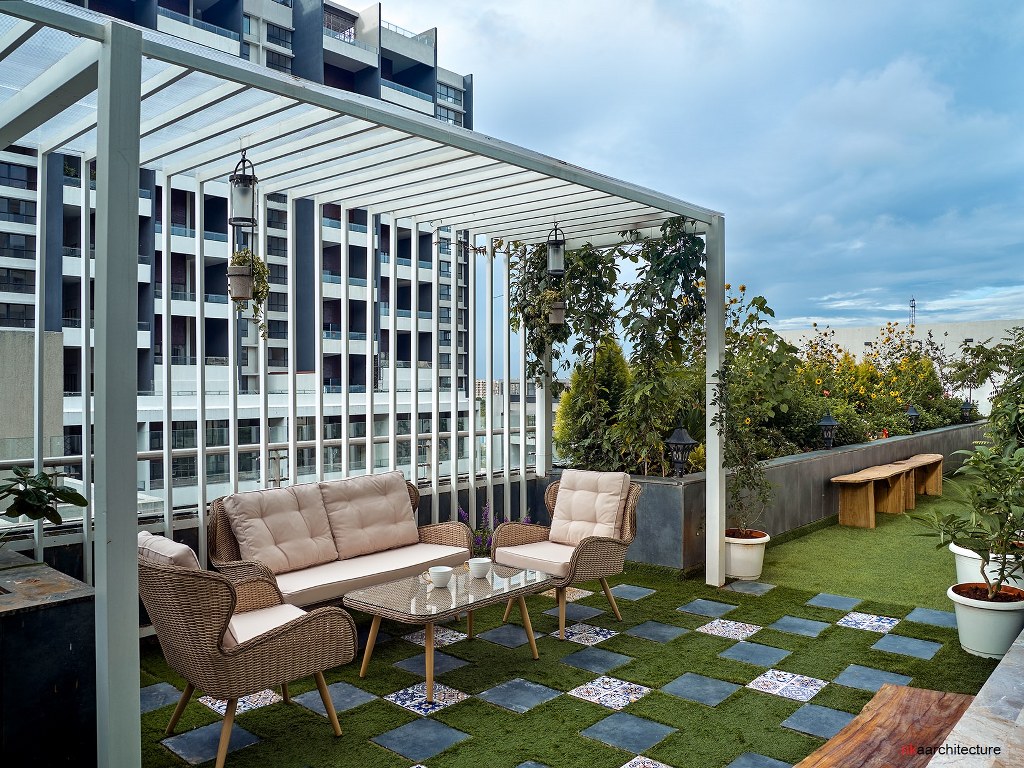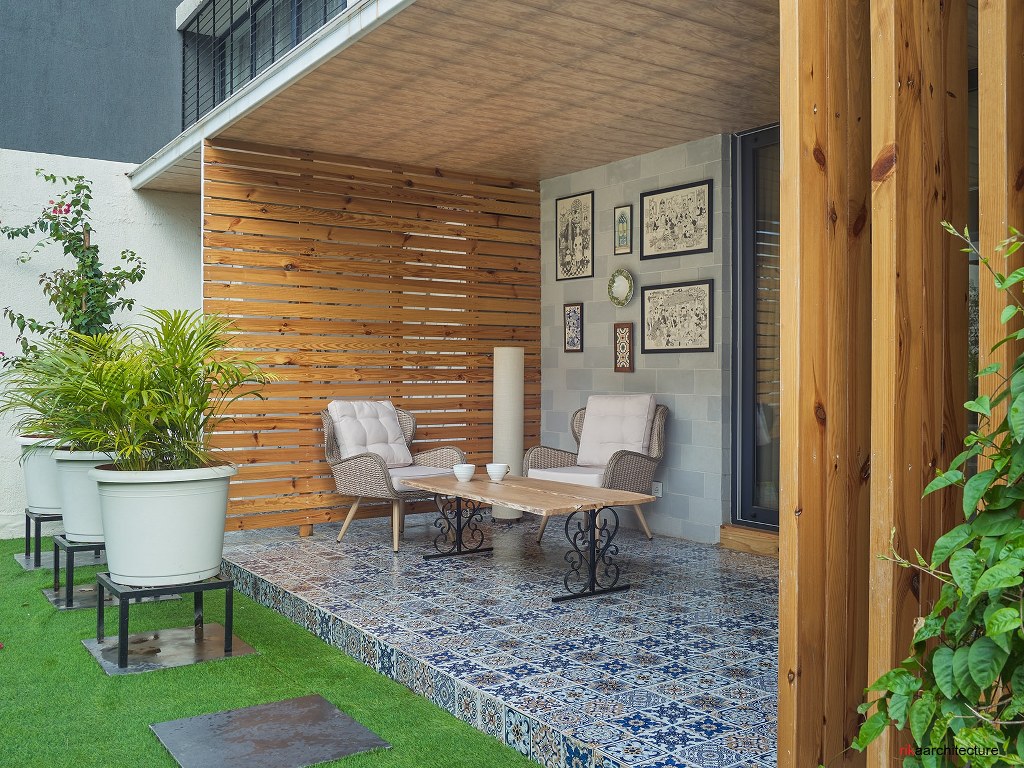 Guest bedroom is transformed into family room with teak wood framed glass partition overlooking the entrance lobby.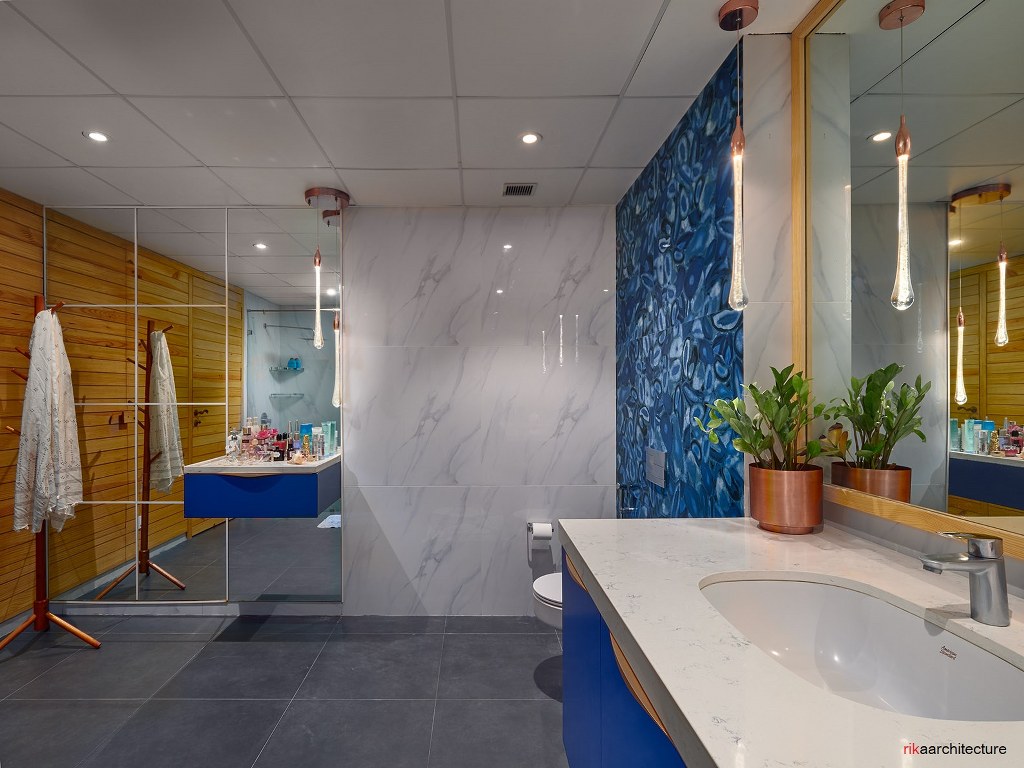 Designed by: Rika Architecture
Location: Pune, Maharashtra
Project Size: 2,900 Sq.ft.
Project Cost Appx: 65 Lac
Year Built: 2021
Principal Designer: Richa Khawte, Kaustubh Pardikar
Products & Materials: Flooring: Italian Marble, Wooden Flooring, Designer Ceramic Tiles | Wall cladding: Texture paint, Lustre Paint from Asian Paints, Gypsum Panelling, Wallpaper | Kitchen: Modular kitchen from Yashodhan Hardware Solution | Soft furnishings: M/S w Yemajee & Bros | UPVC windows: Kommerling
Photography Courtesy: Mr. Hemant Patil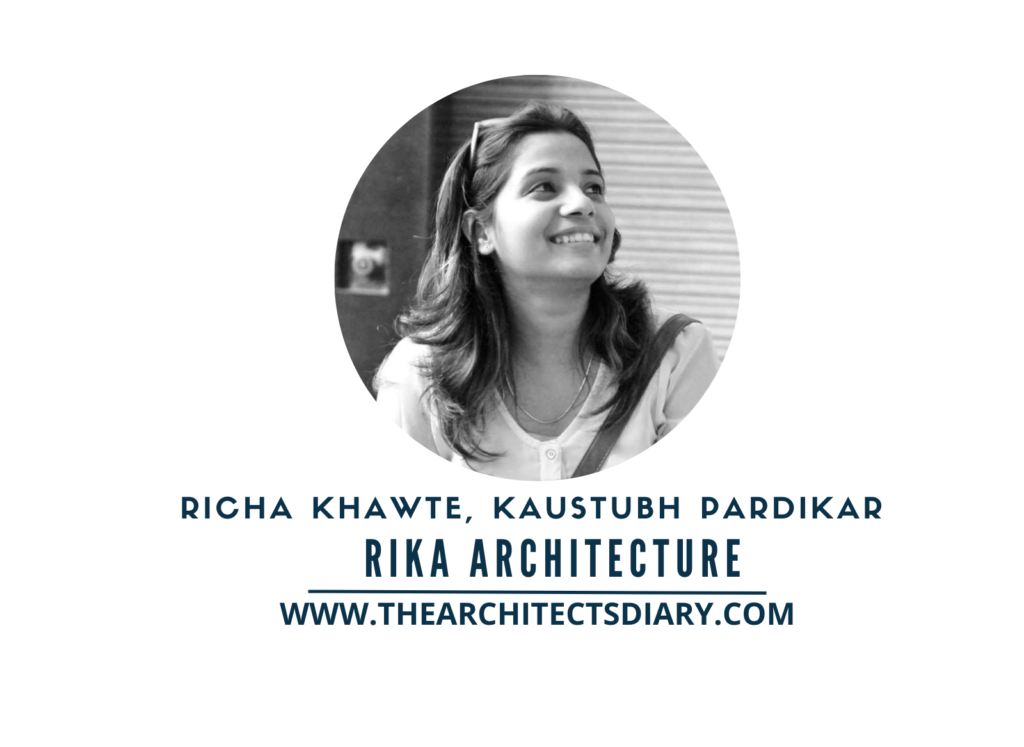 Firm's Instagram Link: Rika Architecture
For Similar Project>>Terrace Restaurant With Fresh And Tropical Vibe