RC Architecture designed the offices for GE Global located in Chennai, India.
GE Global recently acquired Alstom and along with its employees made up for half the population moving into this new space. One of the challenges was to create a new type of work culture that brought everyone together and introduce them to a collaborative work environment.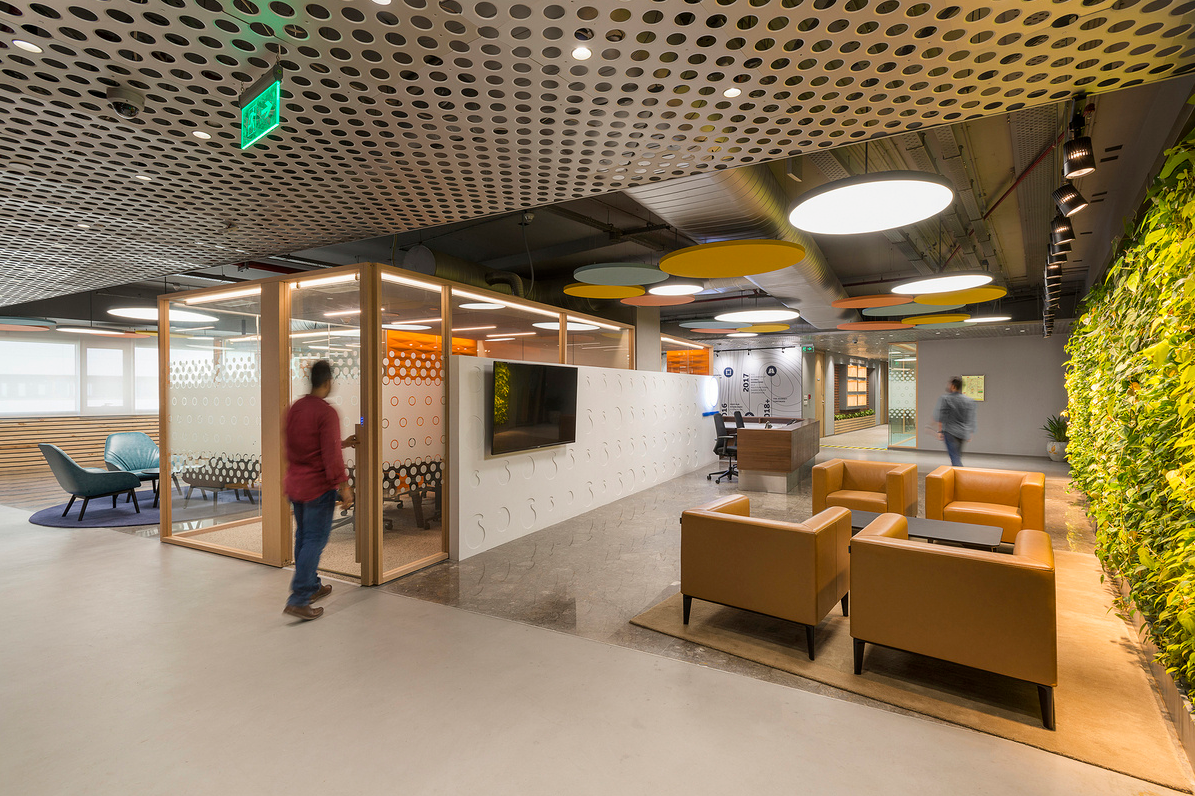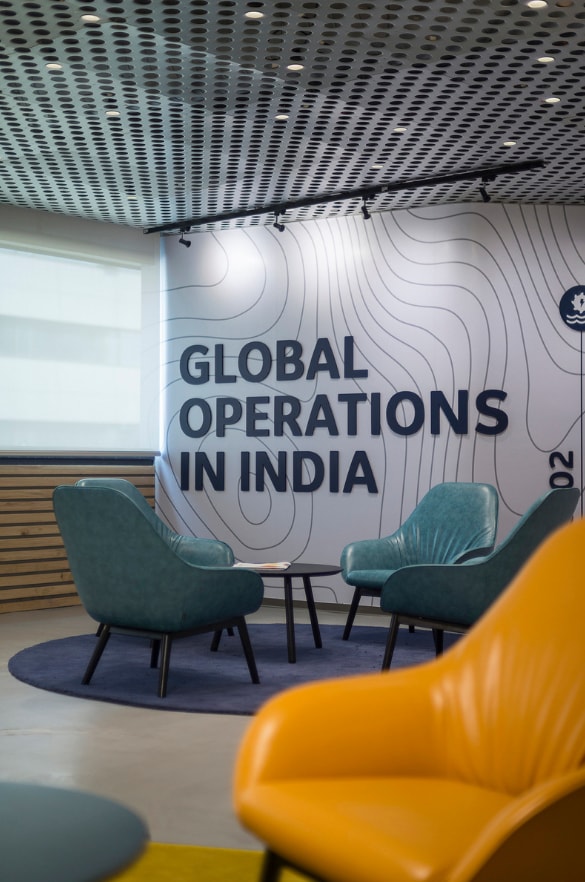 The site selected was a single floor in a multi-tenanted building with a central core.
The concept revolves around a 'Collaborative Human cloud'. The floor space was a mix of work styles where people could choose the type of work place depending on the type of work they were doing at that given point of time.
The cloud formed a continuous loop around the office while tying up spaces like the cafeteria, reception, lift lobby, pantries and break out spaces.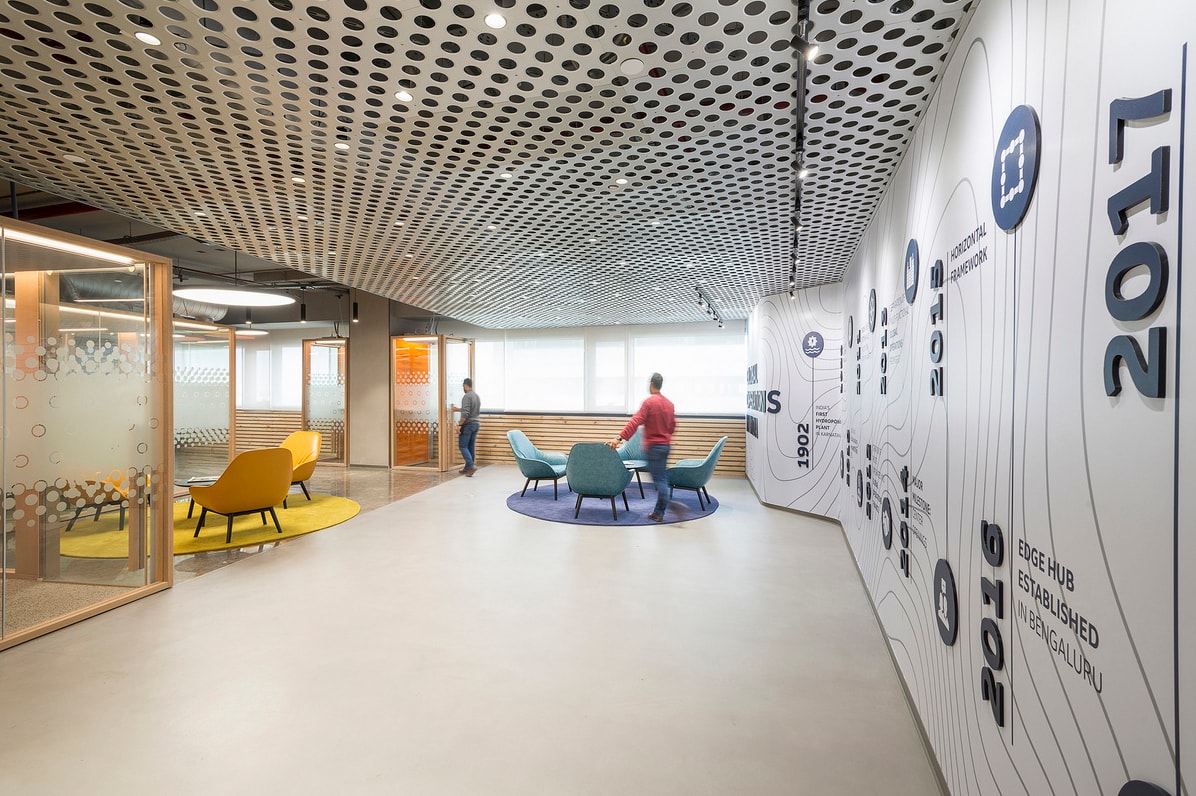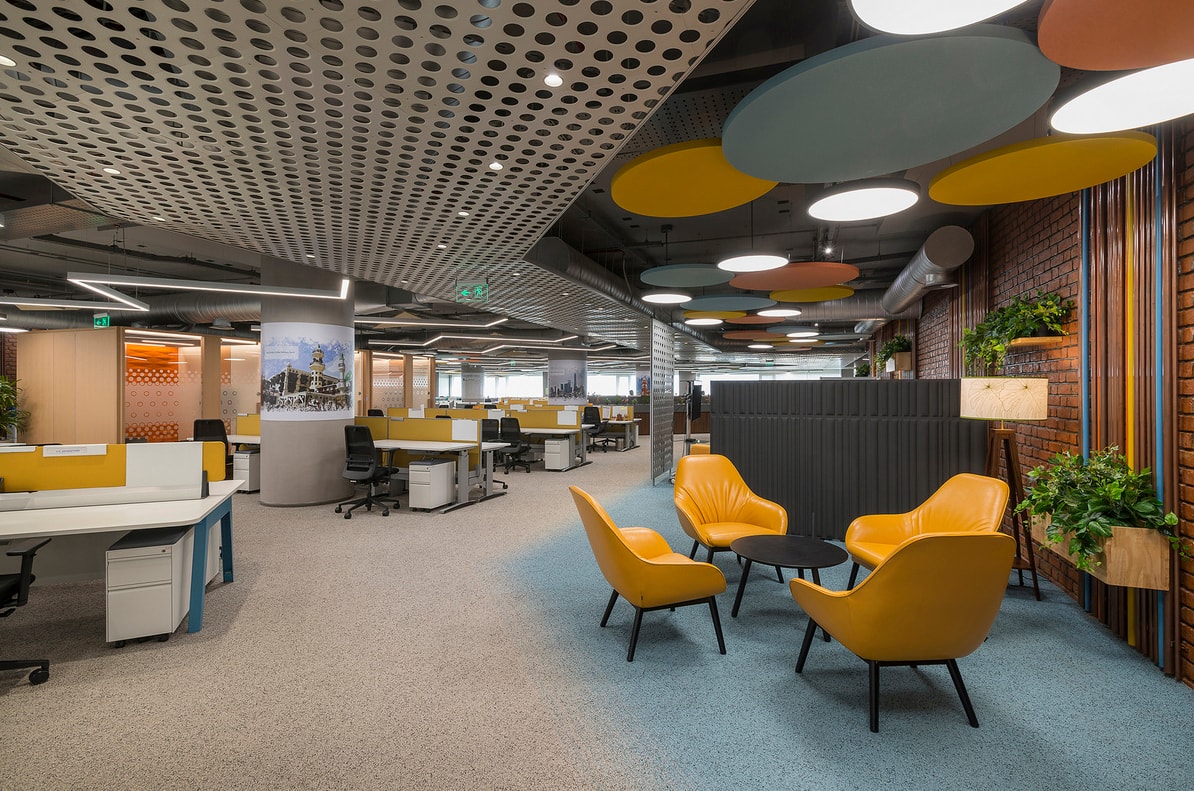 Right from the reception to the work areas, training areas and cafeteria, spaces were created that would encourage and foster interaction. Care was taken that these spaces do not interfere with the work areas both, visually and acoustically. Movable screens were provided to enable groups to design the level of privacy that they would need.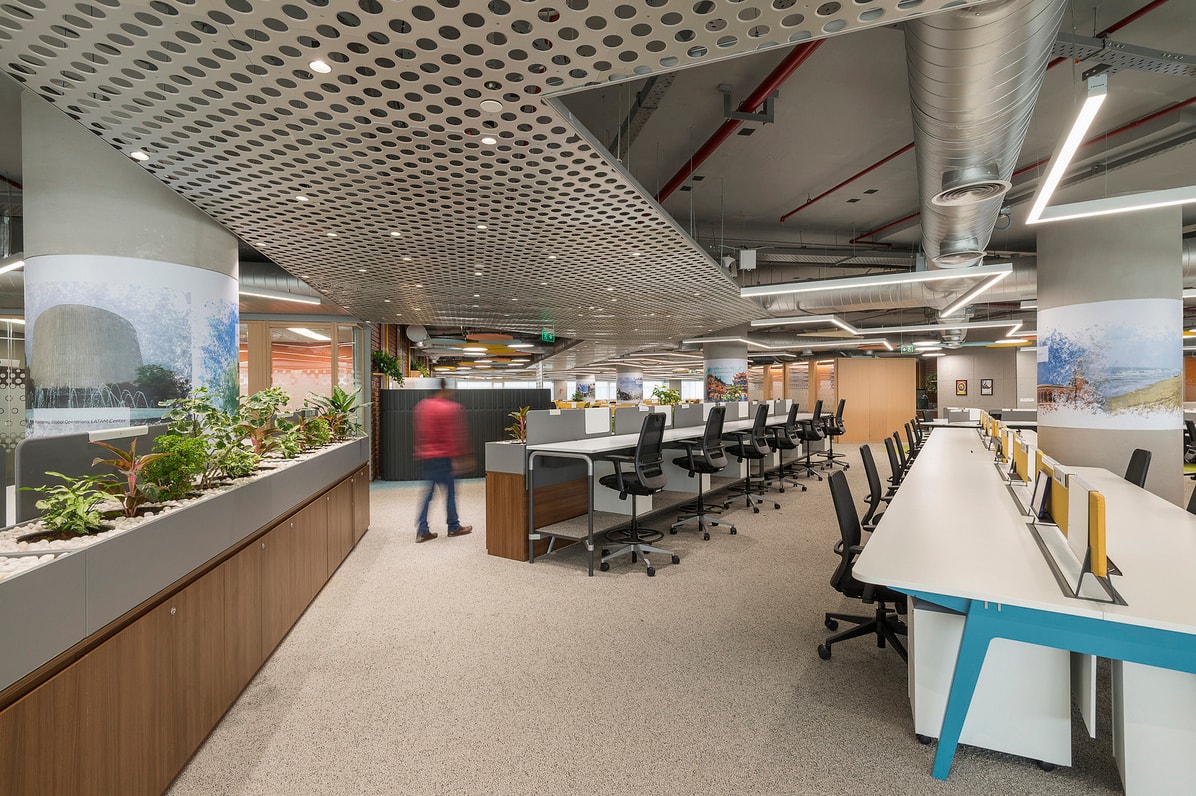 The look was feel of the space was industrial with use of local materials like exposed bricks and exposed pipes. The Ceiling around the work area was exposed and acoustic panels suspended to take care of the acoustic requirements. Local materials and imagery that evoked Chennai gave the space a distinct local flavor.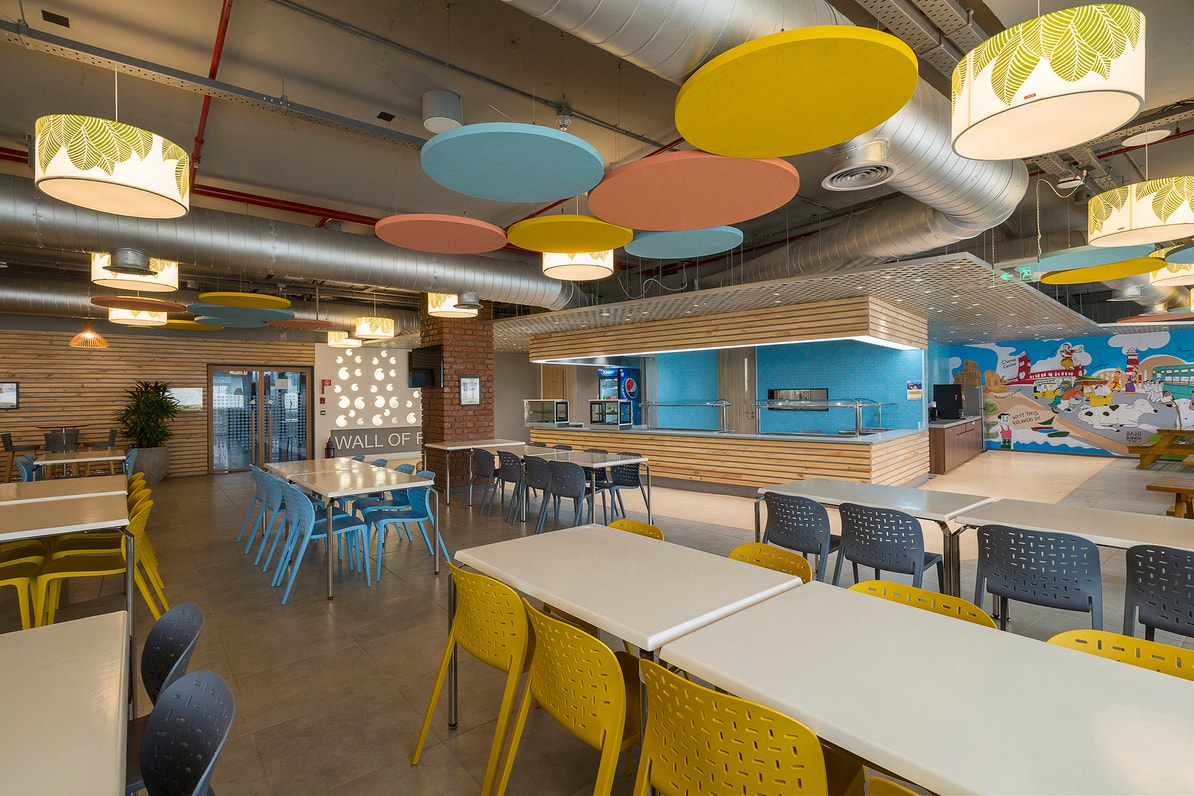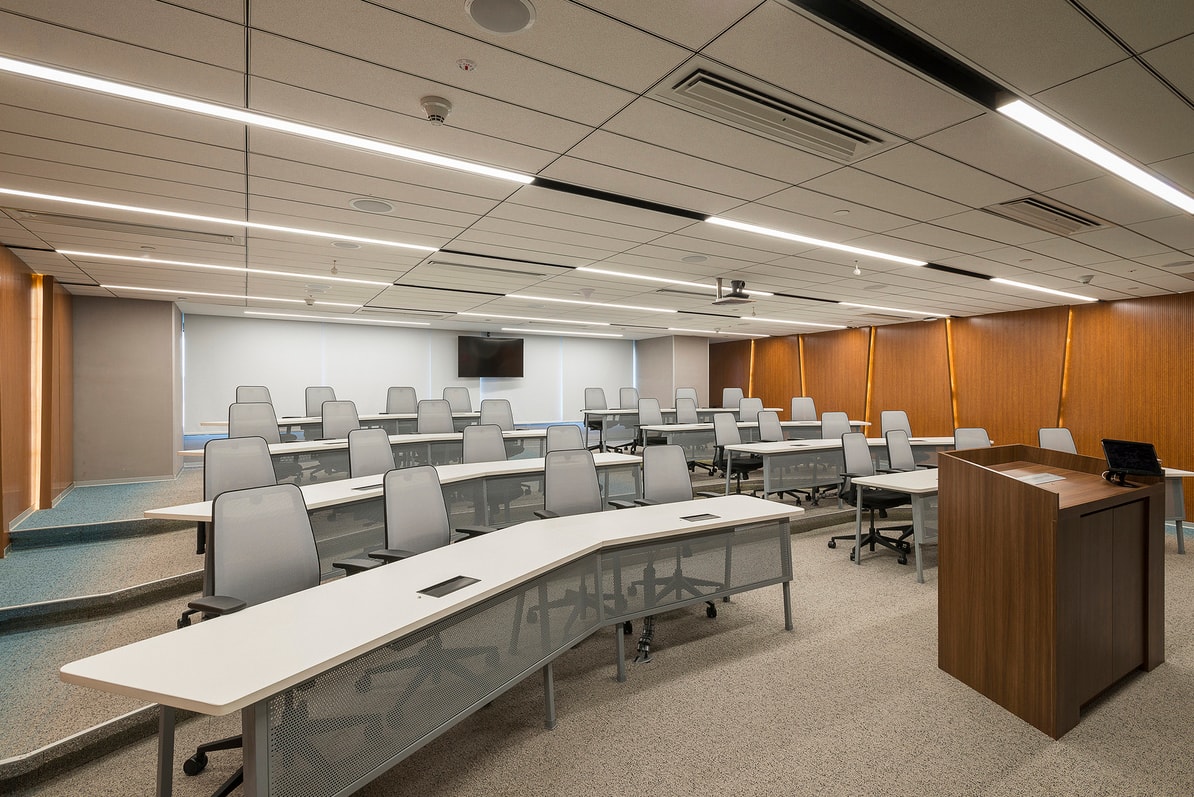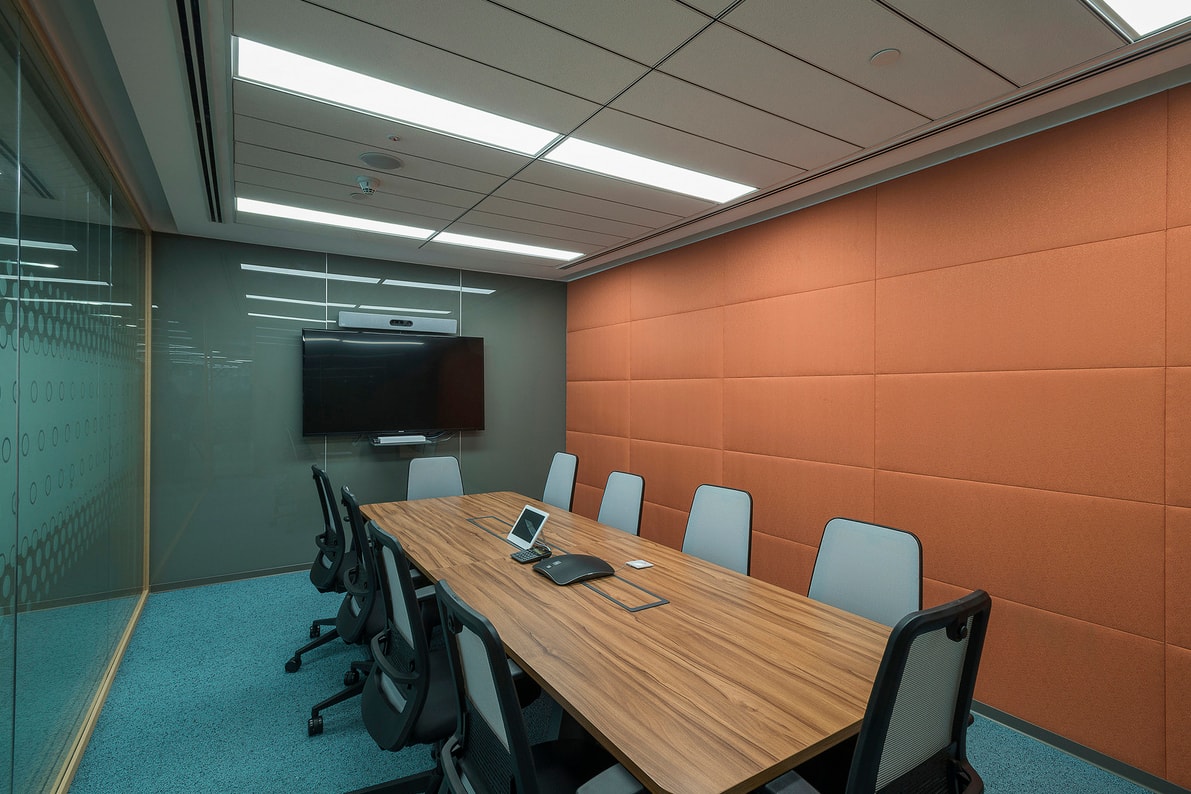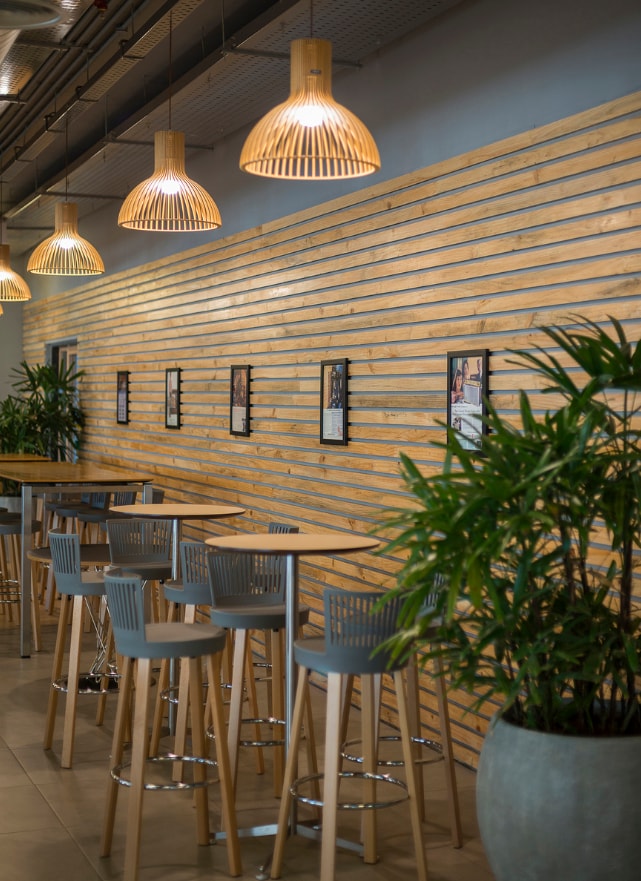 Designer: RC Architecture
Design Team: George John, Suraj, Vijay, Vijayasri, Ambareesh, Padmini, Jeffin, Shanth, Ramya and Sudarshan
Contractor: Cherry Hill
Photography: Anand Jaju Photography