&nbsp
French Style Salon Interior | Amogh Designs
A walk through salon's passage reminds of the street French café with subtle colors, natural light and a glazed French door which nudges you to step through. Stepping through the Prussian blue arched French door, one is greeted by hues of blush pink, hinting at a happy, cheerful experience that awaits inside. At entry, floral wallpaper with an enthralling mix of flowers in shades of ivory, white and soft pink, giving a sense of subtleness welcomes you openly.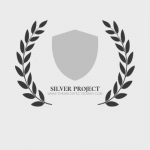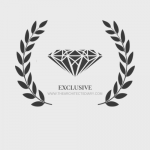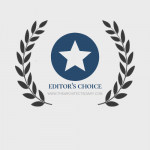 visit: Amogh Designs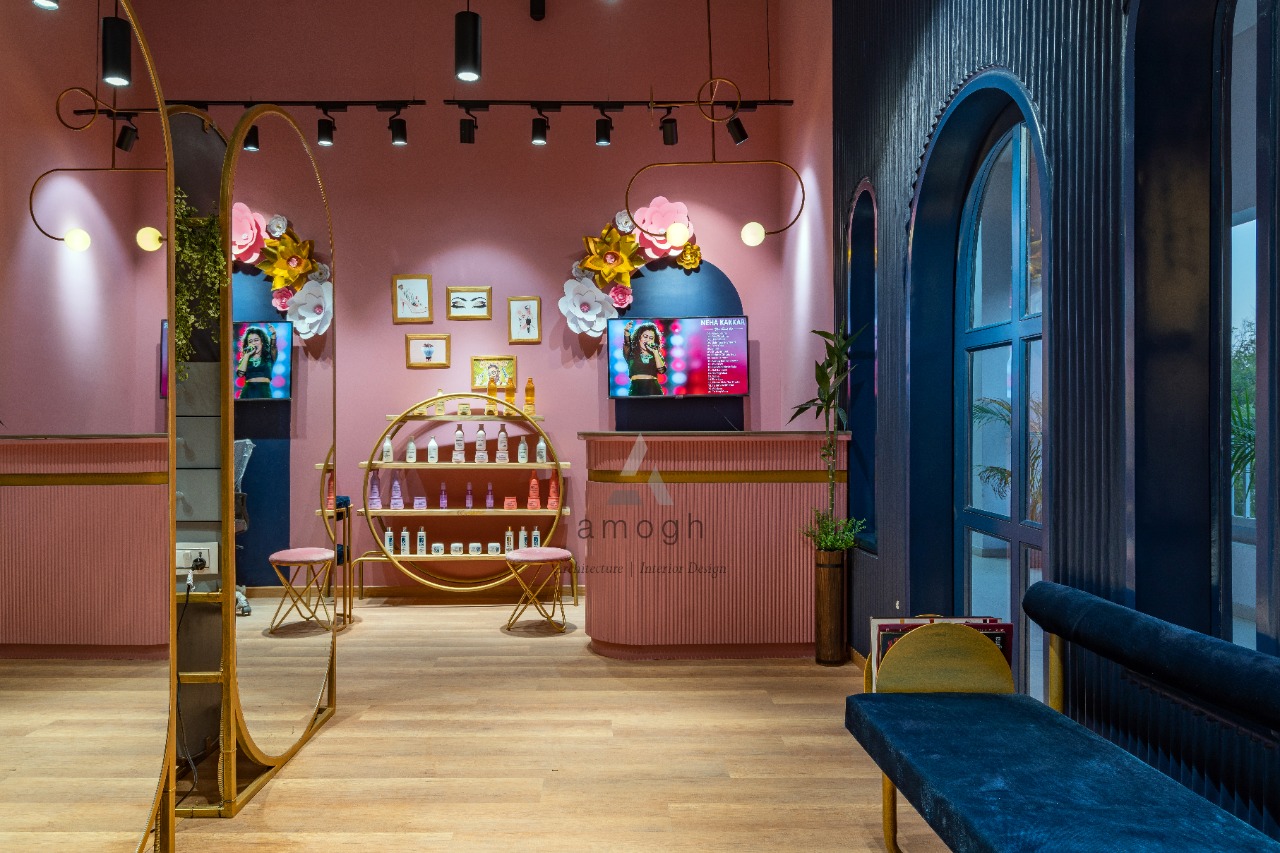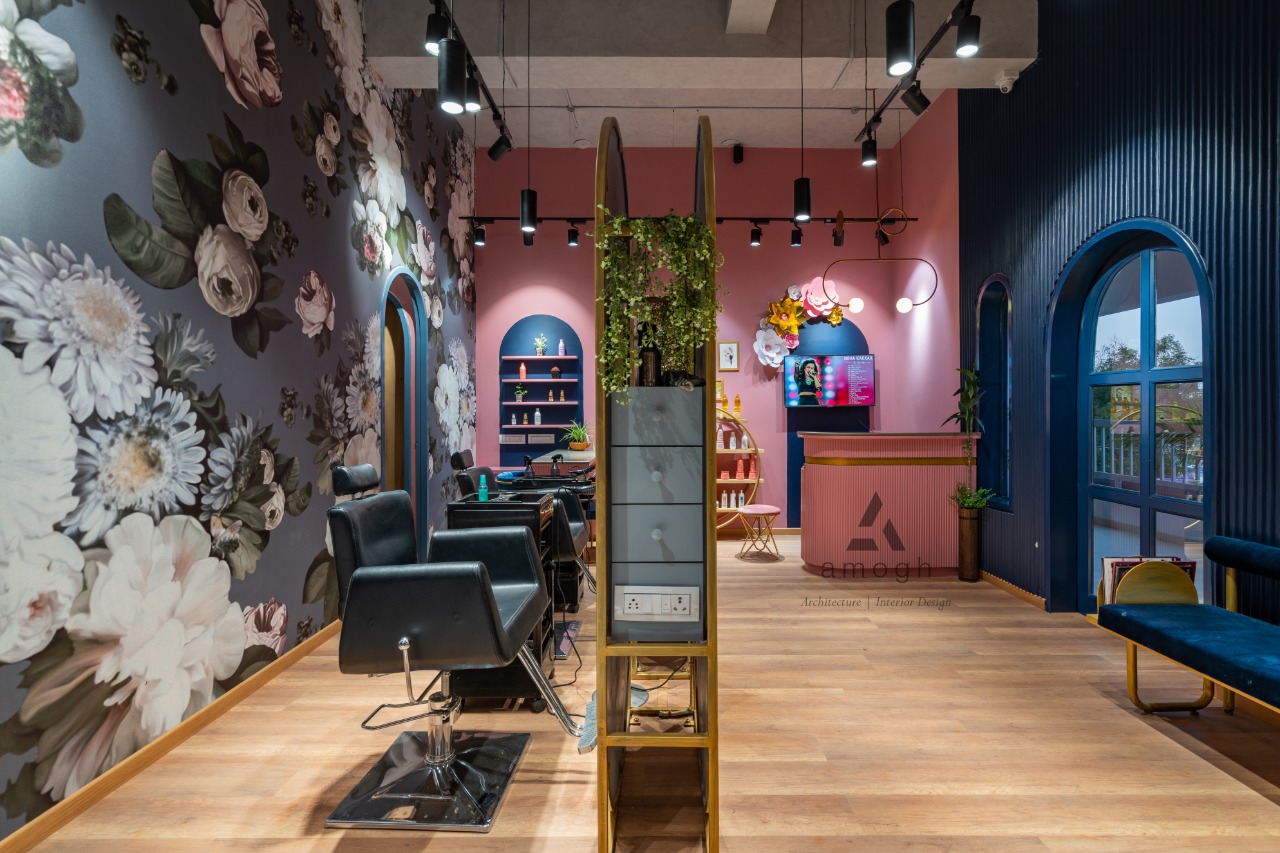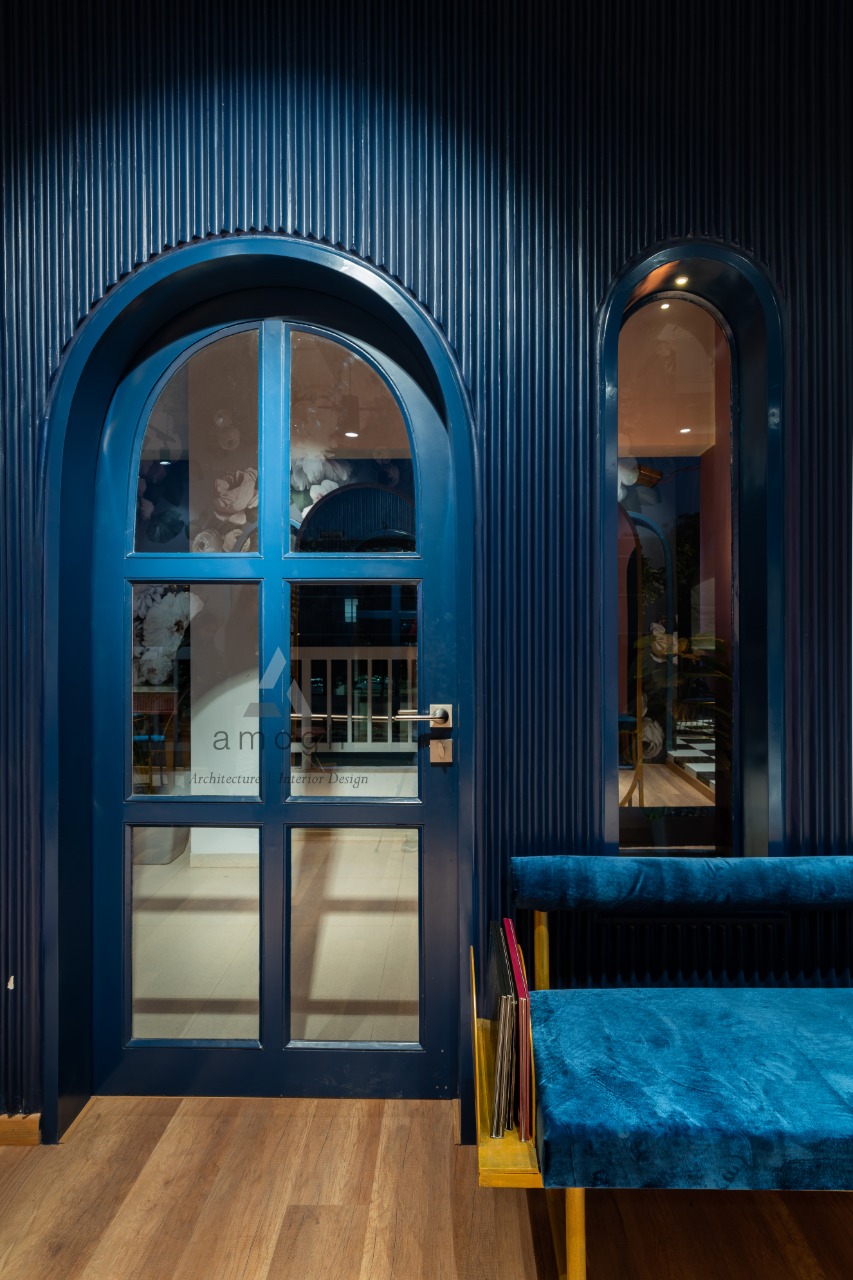 The predominant use of blush pink hues is offset by Prussian blue arches and artifacts. Prussian blue molded vertical strokes on the wall standstill complementing blush pink walls of the salon. Tablet mirrors with a slim brass line at center reflect the shadow of the entire space, creating an illusion of vastness in visualization. Nail bar at right sits in a cozy square with a Blue display highlighting the shades of nail paint and sleek nail bar table with blush pink clean lines complementing the frame perfectly.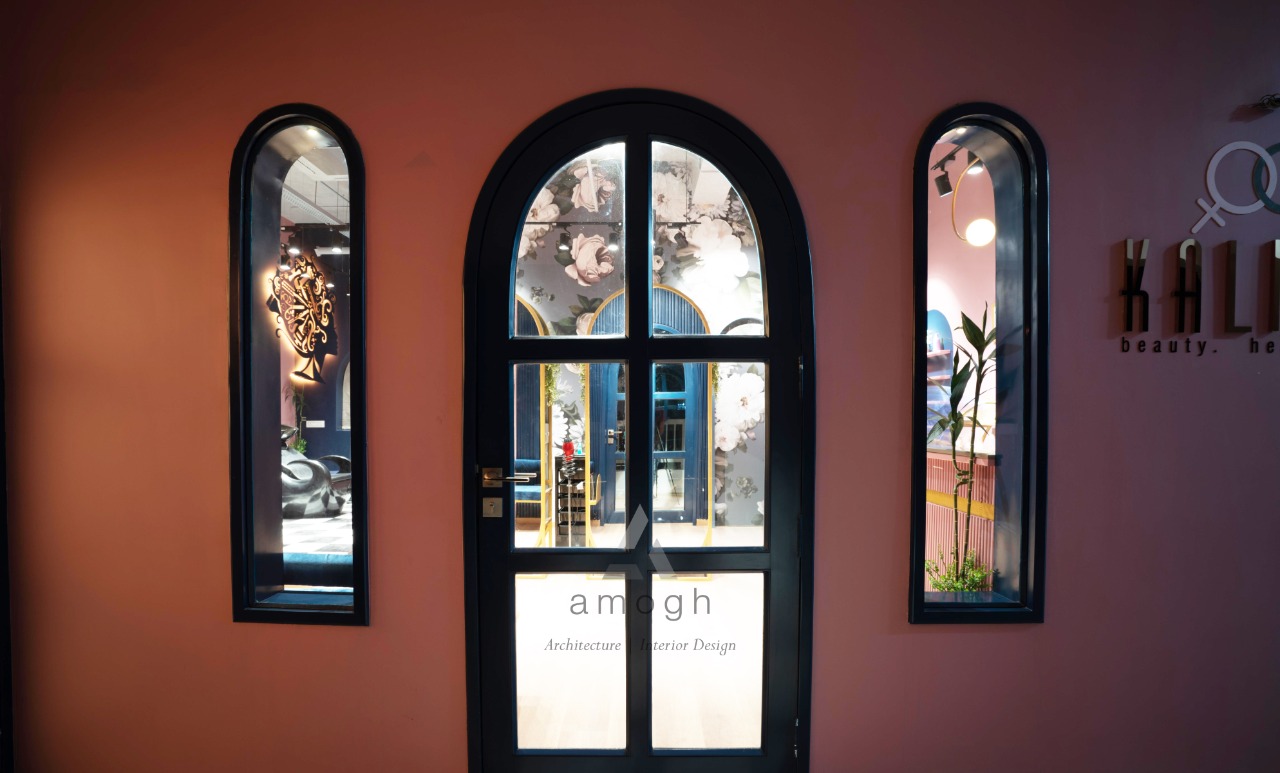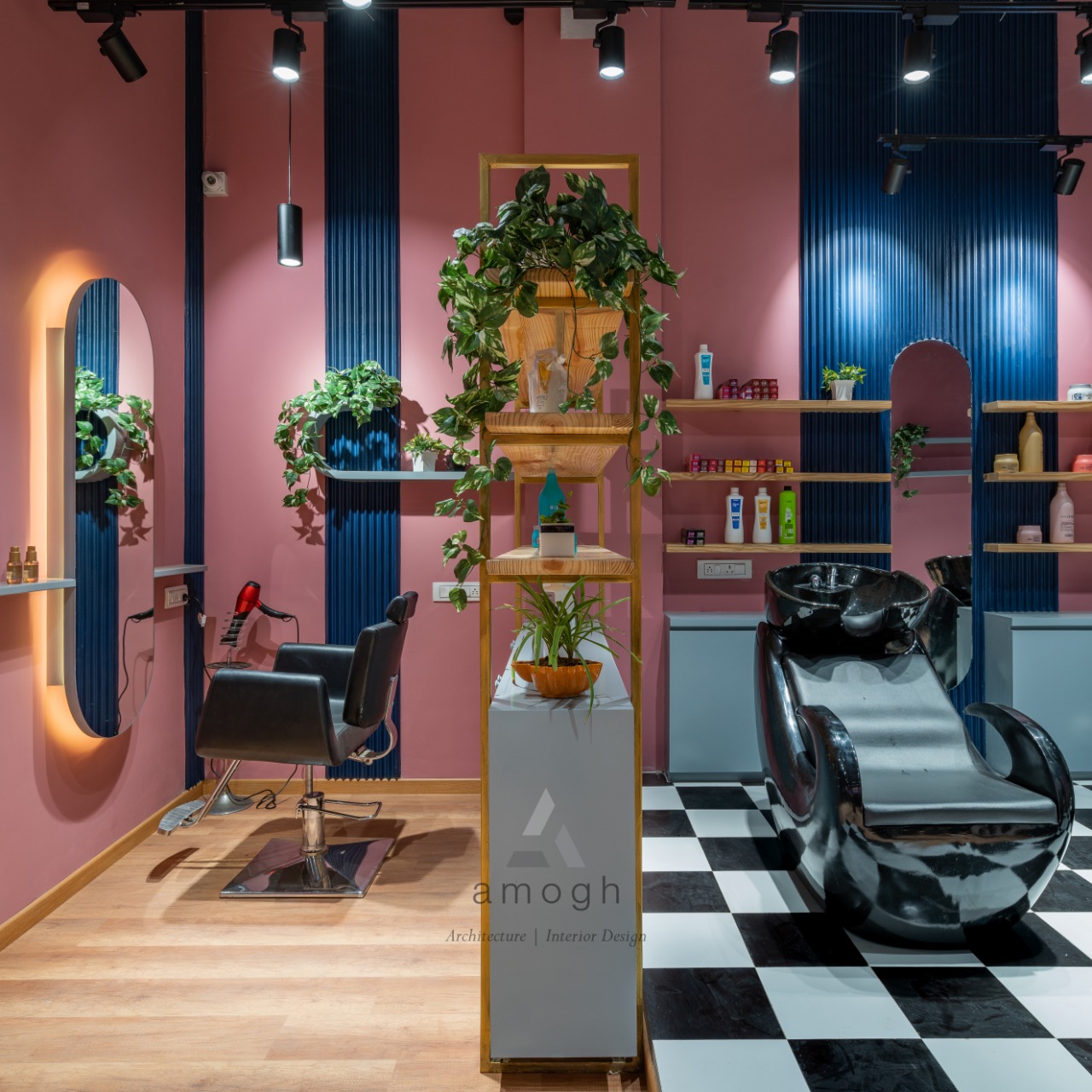 Circular rustic brass unit beside reception is not only acting as display but its elegancy unifies the colors and textures of space. The use of rustic brass finish in furniture pieces gives a sleek and modern touch to the overall look. The manicure-pedicure area at left is differentiated with a step up and walls are used as articulated shelves display with arch mirror in the center.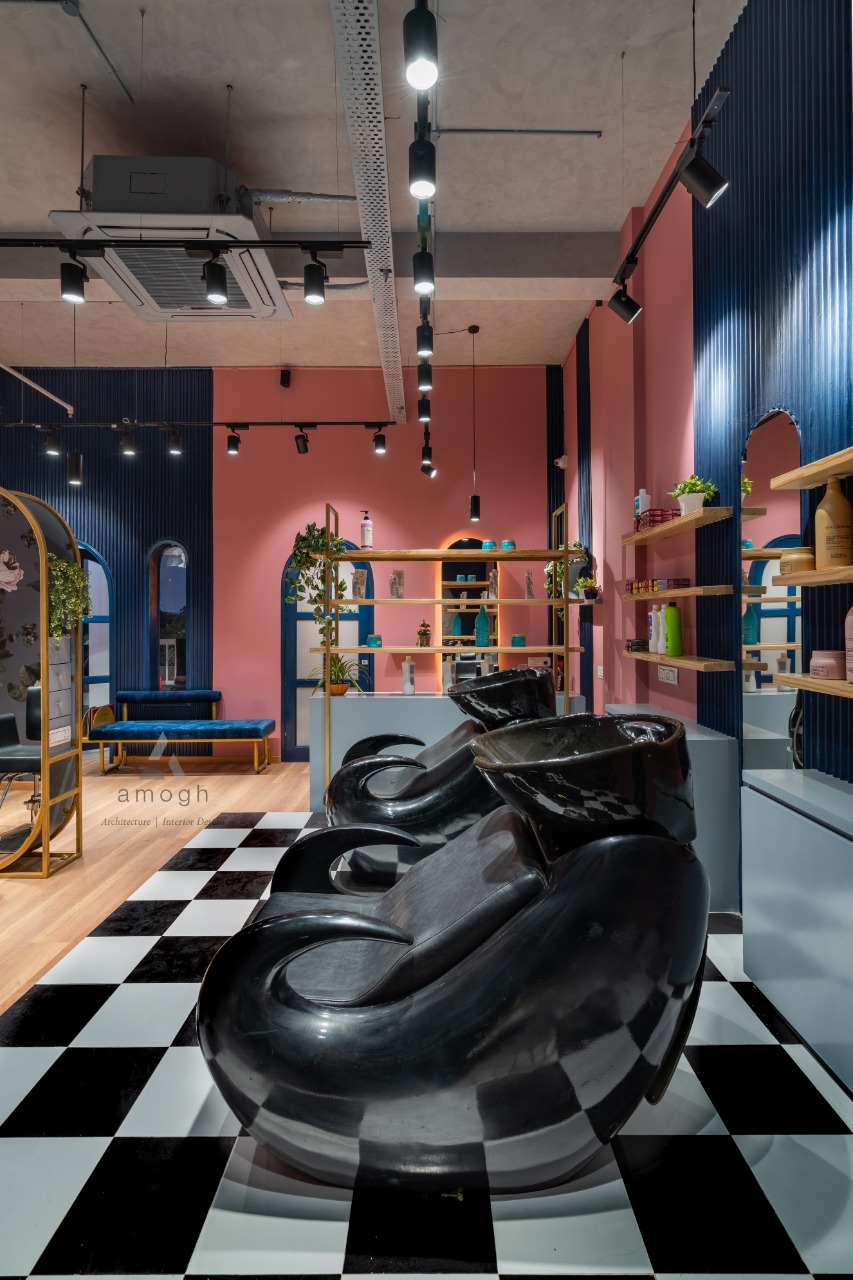 Black and white checker flooring is used therewith light wood flooring synchronizing the shades of a wall right away. The exposed ceiling is adorned with black cylinders- lighting the space up, while customizing a jewel-shaped light fixture above the reception table adds up to the composition. The height of the ceiling balances up the scale and volume of space, justifying the arched door and window.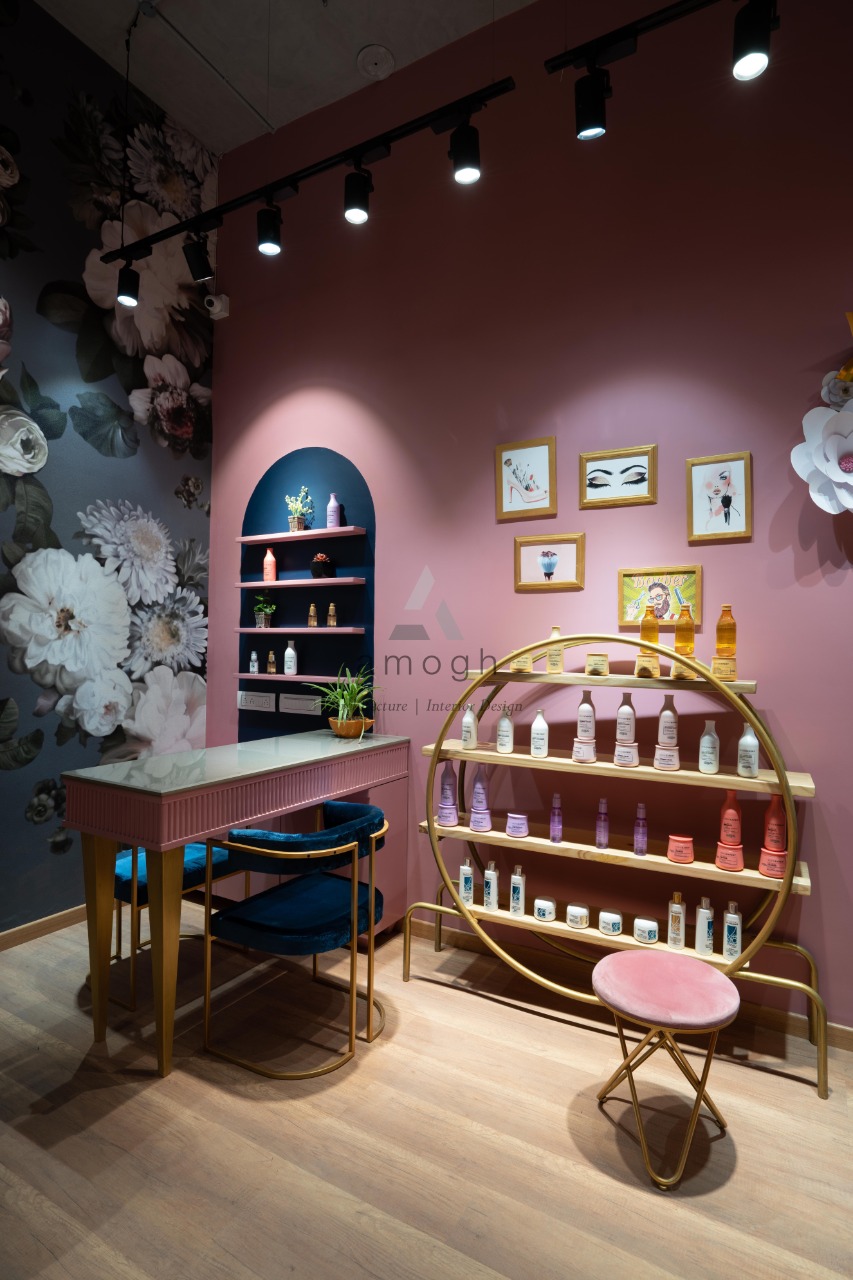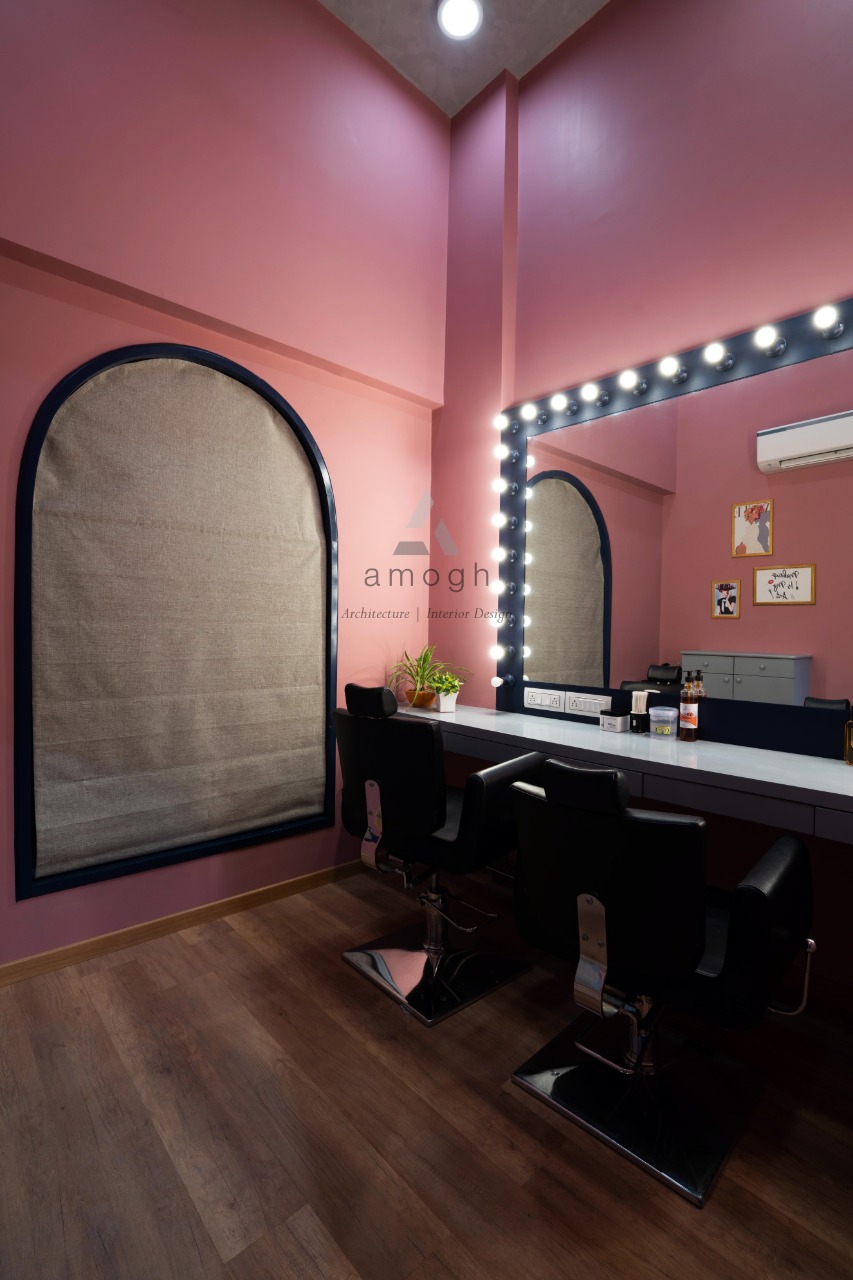 Challenging yet fascinating part of the design was though the footprint of space was less, transitions and functionality of each corner are very well defined and executed. The concept of Amogh designs behind this project was to create a space, which was bold but elegant, usual but still one of its kind. Once you step in the place, space starts speaking for itself.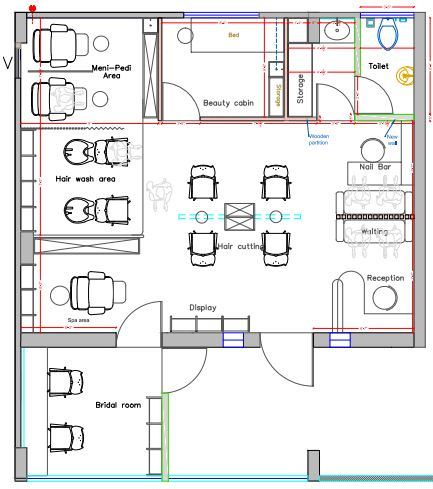 FACT FILE:
Project: Salon Kalista
Design Studio: Amogh Designs
Theme: Chic ambiance with quirky colours
Location: Thaltej, Ahmedabad
Site Area: 620 sq feet
Colour Palette: Blush pink, Prussian blue, rustic gold and grey
Material Palette: Wood and Metal
Designer: Pankti Shah & Shalvi shah
Photography: Inclined Studio
Facebook: https://www.facebook.com/AMOGH.Archidesign/
Instagram: https://www.instagram.com/amogh_archidesign/