&nbsp
Optifyy, a new-fangled eyewear showroom catering its services to best fit the needs of its customers has been mapped out by Amogh Designs. This eyewear retail design of about 700-800 sq.
feet is located at new Ranip, Ahmedabad.
Eyewear Retail Design that Harmoniously Blends Modernity and Elegance | Amogh Designs
Visit: Amogh Designs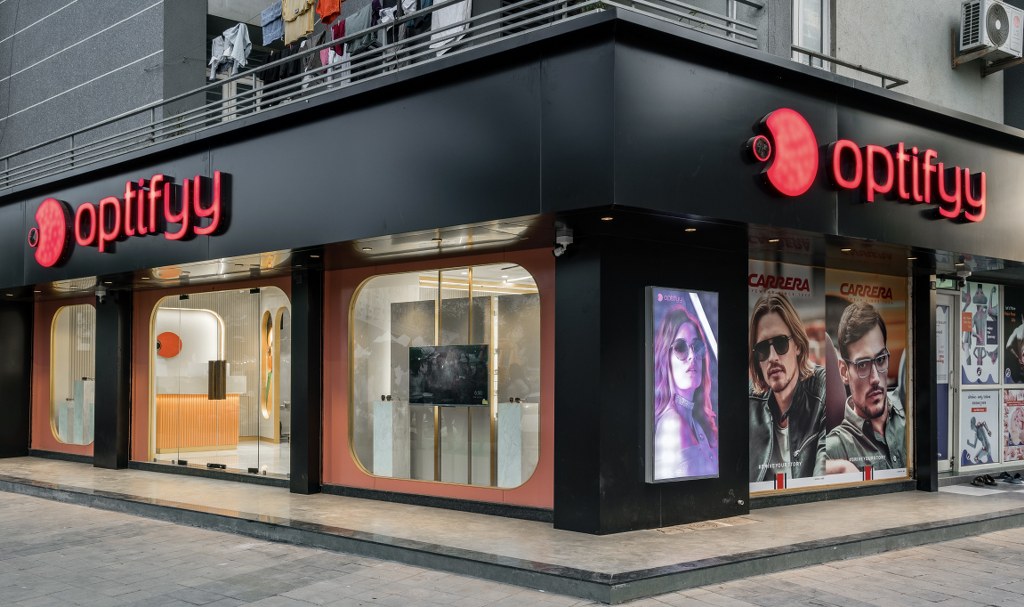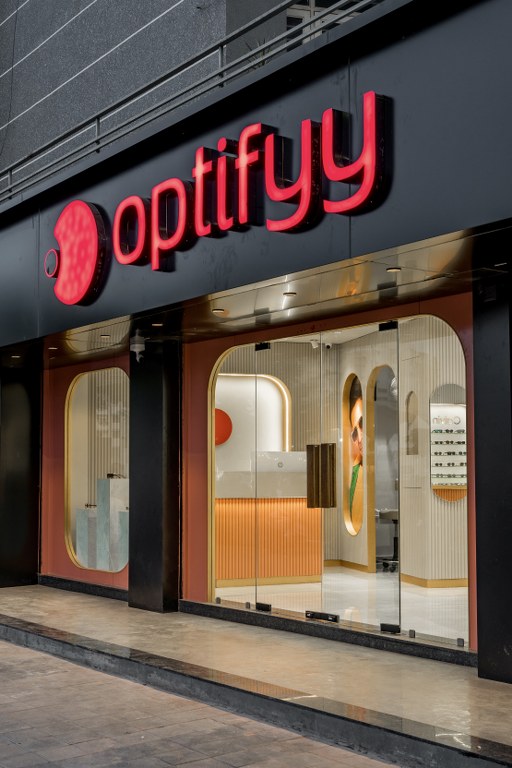 Planning the project posed numerous challenges for us as the precinct in its prototypical form was a triangular area with asymmetrical positioning of beams and columns, but the snag rather empowered us to get more ingenious about spaces. We, then, worked with a simple and elegant design approach and were successful in meeting the client's need by making the place appear colossal. We tried to transfigure the angular walled property in a compact design with maximum utilization.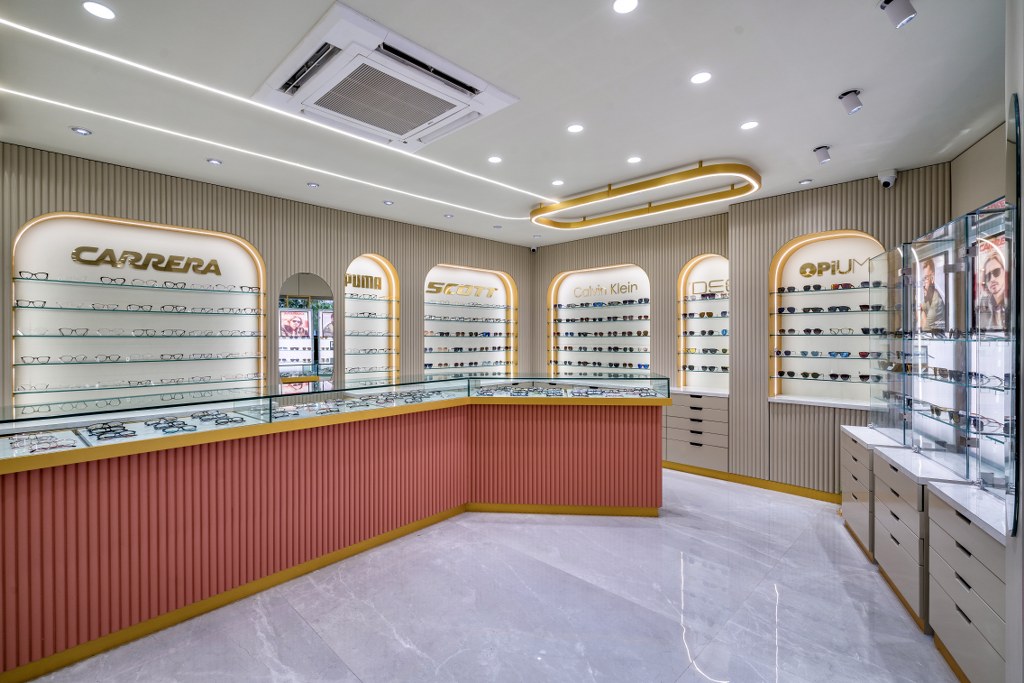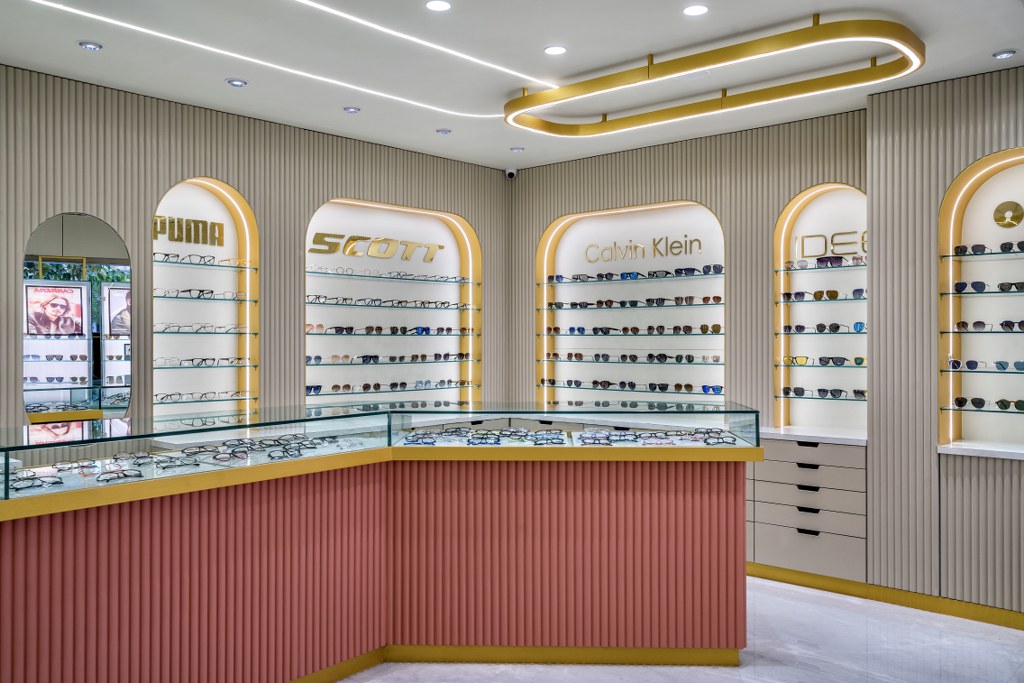 The client's views have been weaved exquisitely around the reel of modernity and opulence. The
the idea has been translated to real life in the finest layout with a subtle essence making the property speak of its time but yearn for timelessness.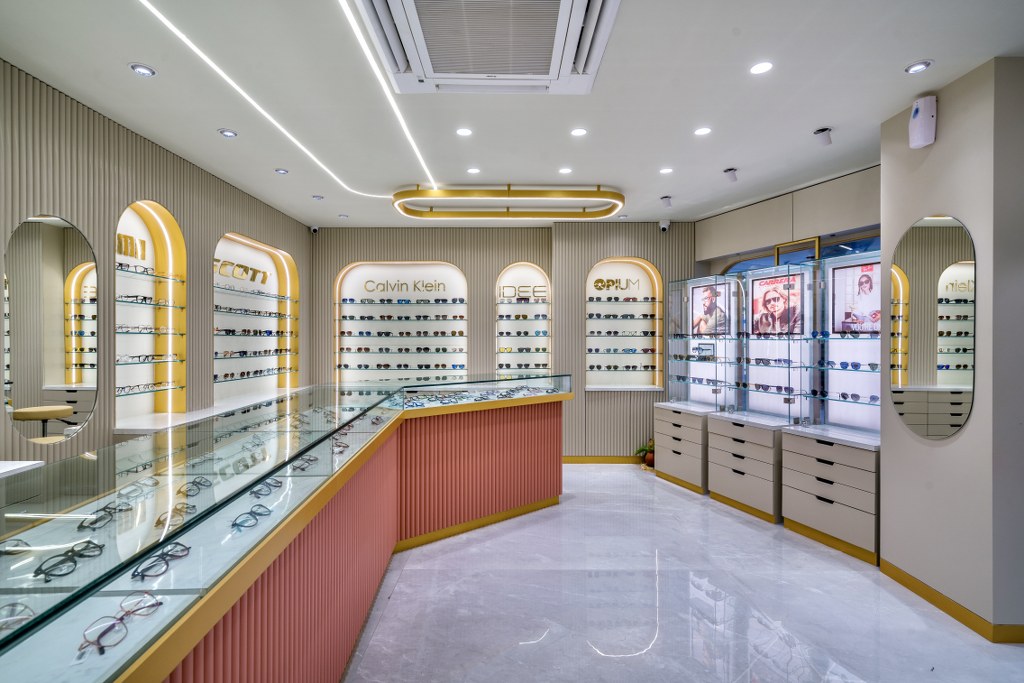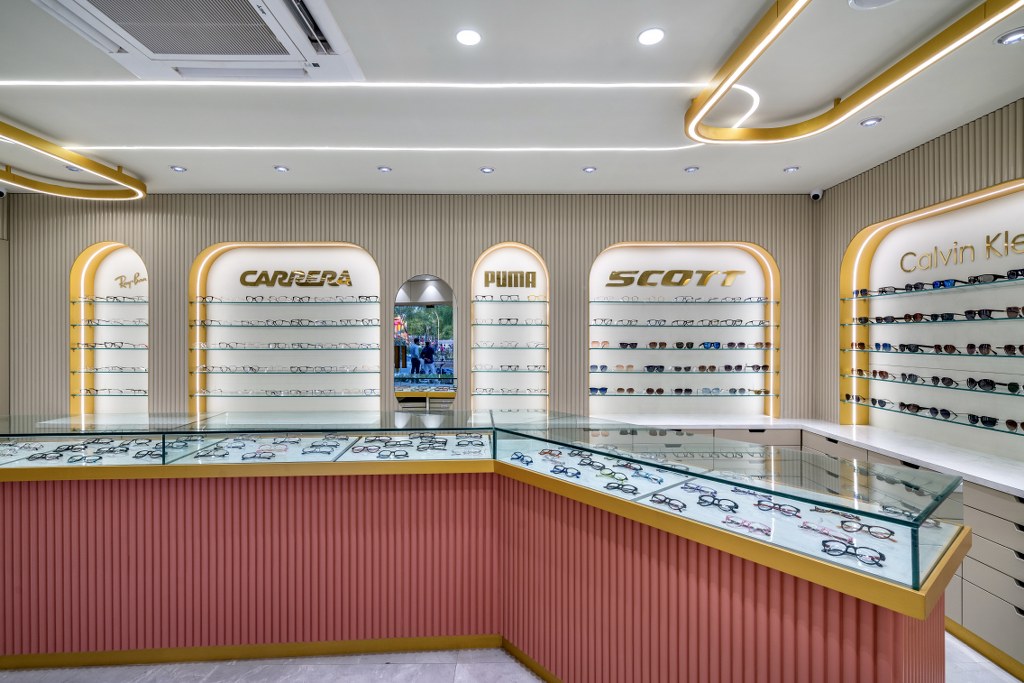 The showroom with its façade in modern concept has been furcated into well-defined sections with each section earmarked for a particular brand. It has been given simple wall displays with paneling and a long display counter deliberately placed at an angle to complement the space. Large, round-edged mirrors have been put up on the walls for the ease of the customers.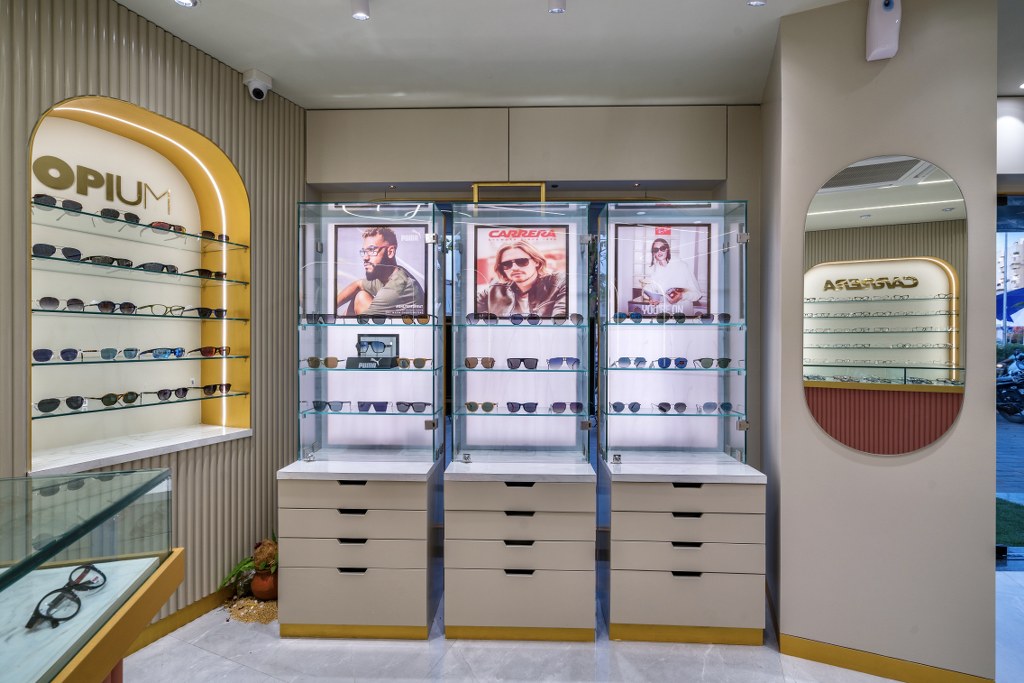 The color palette has been kept in neutral and pastel tones to create a sublime vista. The soft-hued ivory champagne and peach tone of the place with a tinge of gold creates a positive ambiance. The counters have been colored in apricot to compliment the overall muted color palette. The frontage is in black with deep pink to whet the eyes of people. The chief theme has been kept contrasting with a bold front and a subtle inside to make it simple yet significant.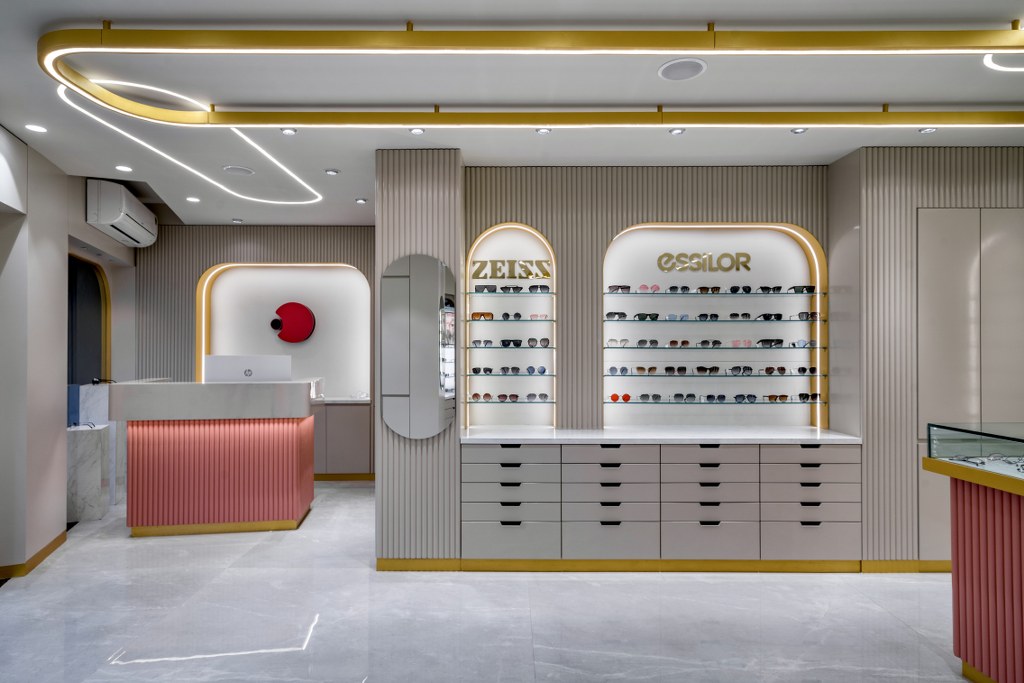 Fact File
Designed by: Amogh Designs
Project Type: Retail Interior Design
Project Name: Optifyy
Location: Ahmedabad, Gujarat
Year Built: 2022
Duration of project: 4 Months
Project Size: 700 Sq.ft
Project Cost Appx: 20 Lac
Principal Architect: Shalvi Shah & Pankti Shah
Team Design Credits: Amoli & Lalit Kumar
Photograph Courtesy: Inclined studio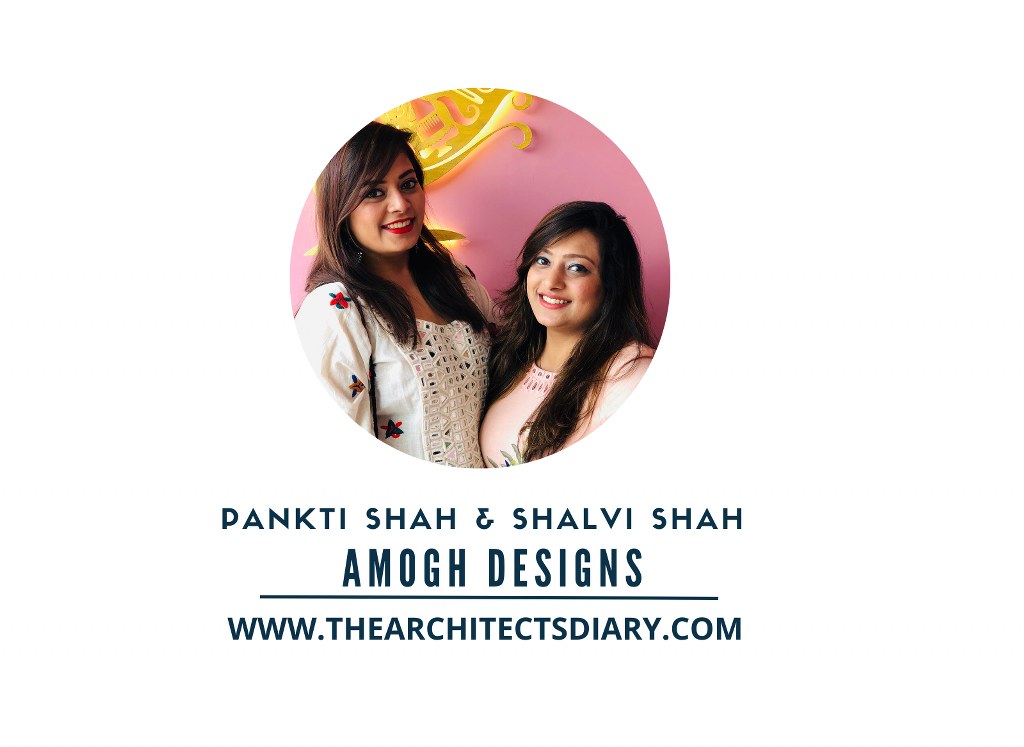 Firm's Instagram Link: Amogh Designs
Firm's Facebook Link: Amogh Designs
For Similar Project>>Umami Restaurant Design, Ahmedabad