The house is a meeting exercise between sober modern architecture hereditary of the simple translucent In communion. On the other hand, the project identity is suggested by local materials that pull towards the traditional and autochthonous escaping the mainstream.
Embracing Modern Architecture with Selectively Classic Design Elements | Prateek Sethi Design Associates
Visit: Prateek Sethi Design Associates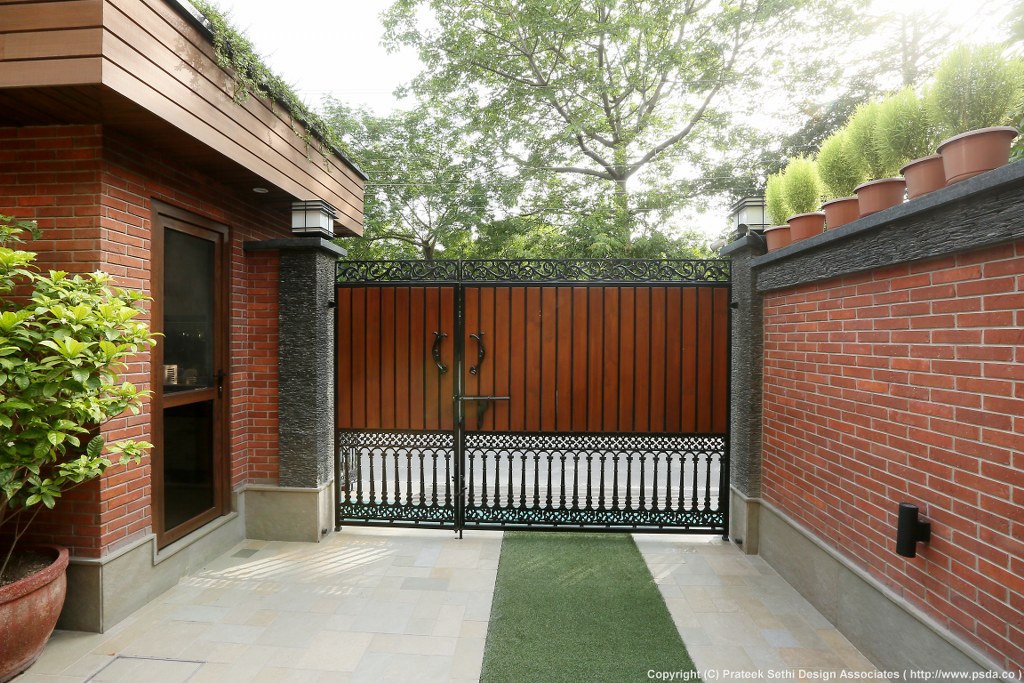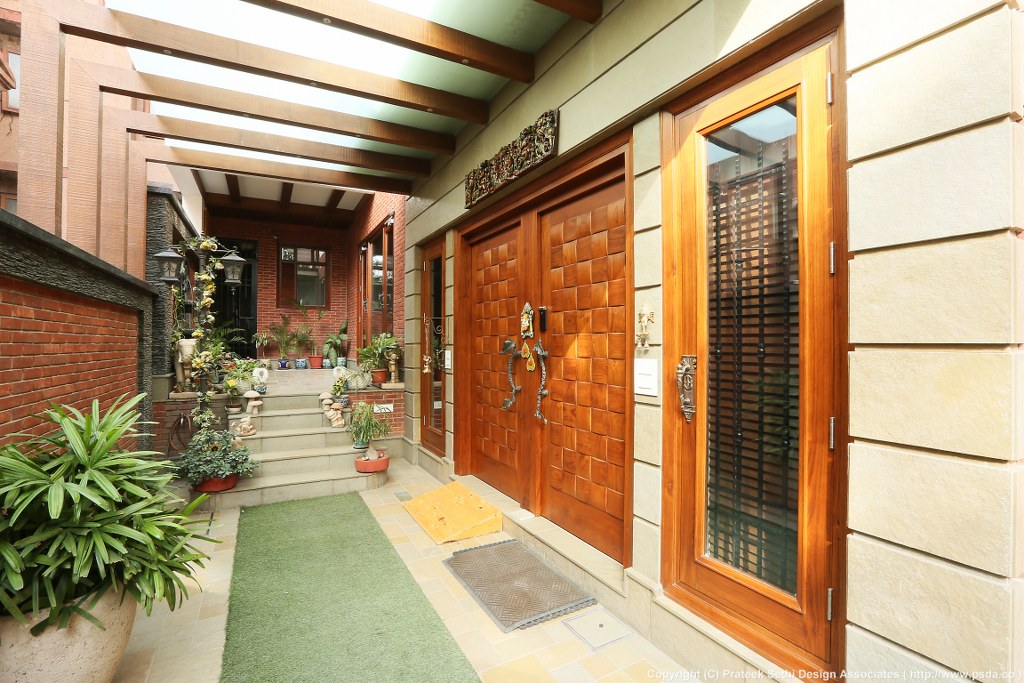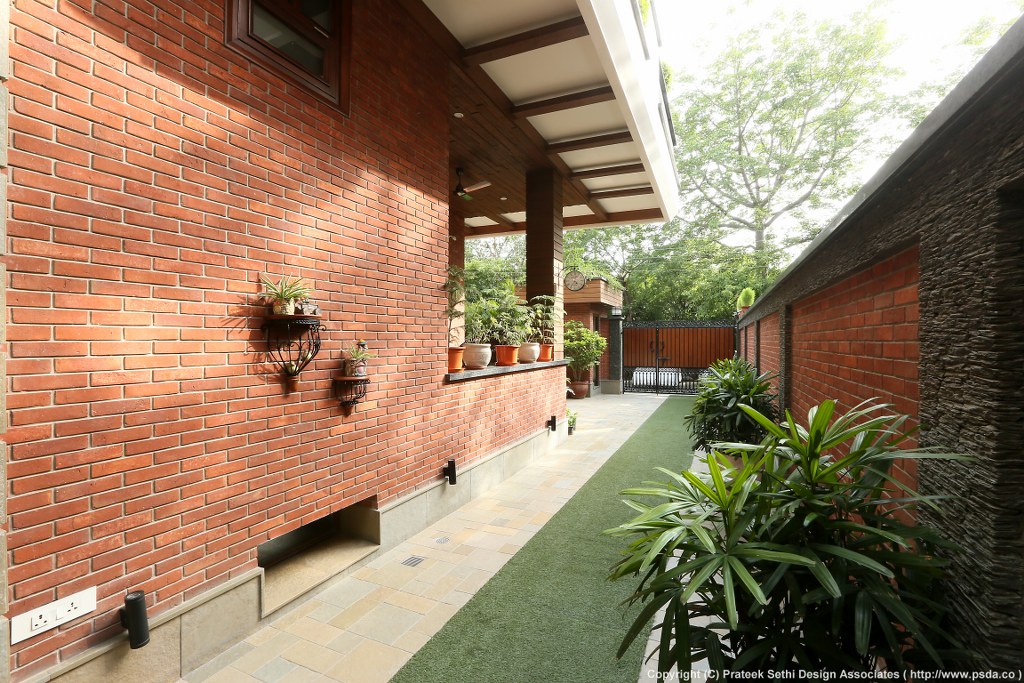 The entrance of the house is handcrafted in every corner from lamps, art pieces to stone flooring and wooden pergola. While walking through the passage the abundance of flora can be seen along with exposed brickwork on the boundary wall and designer lamps.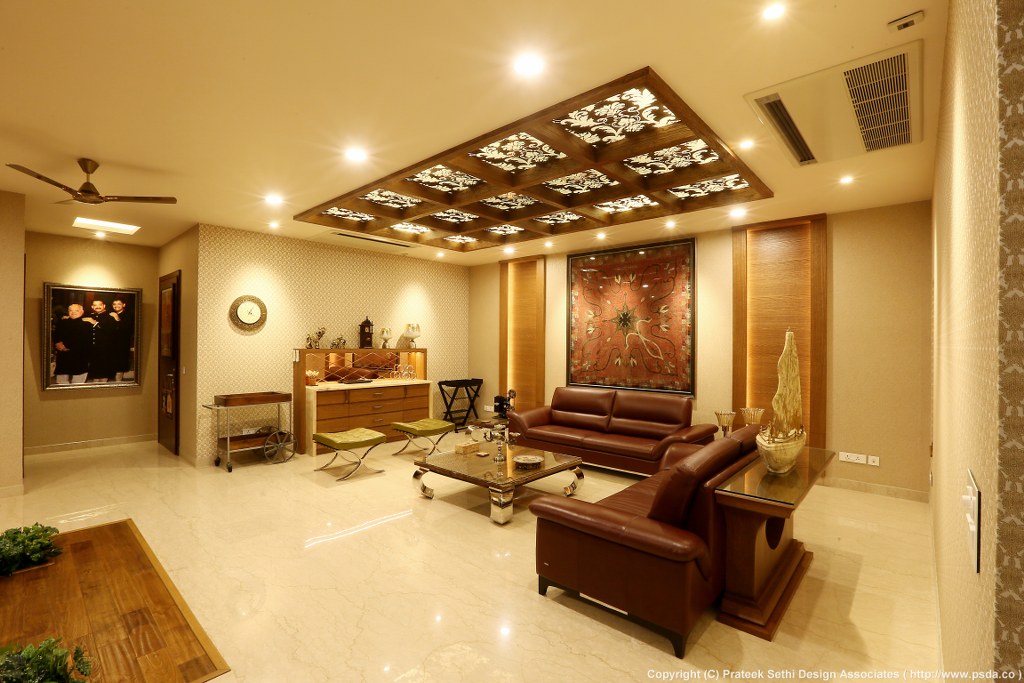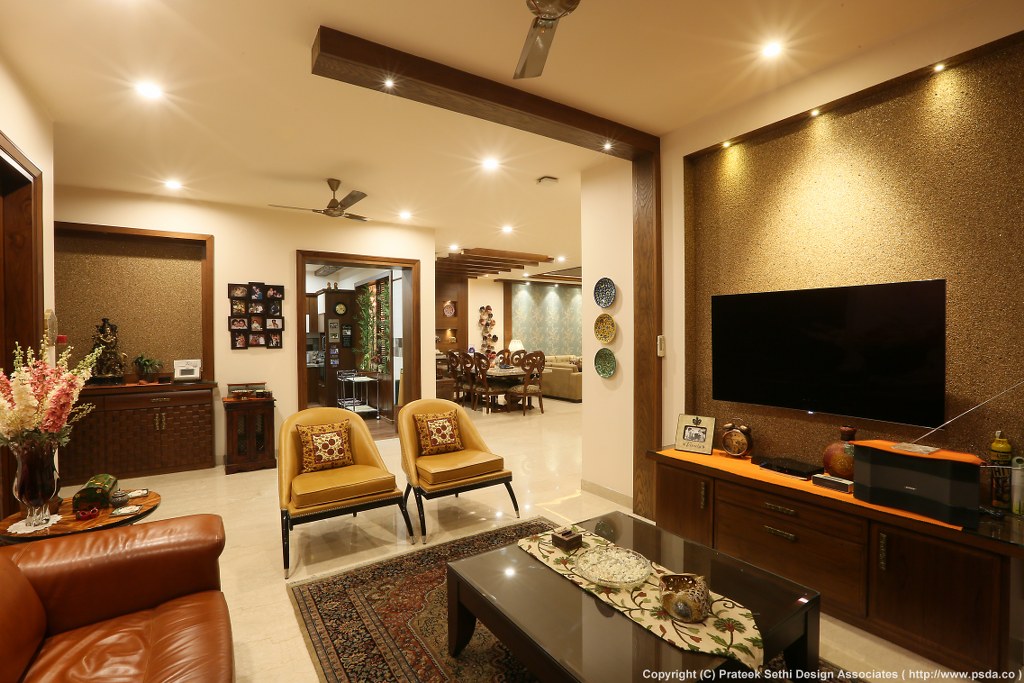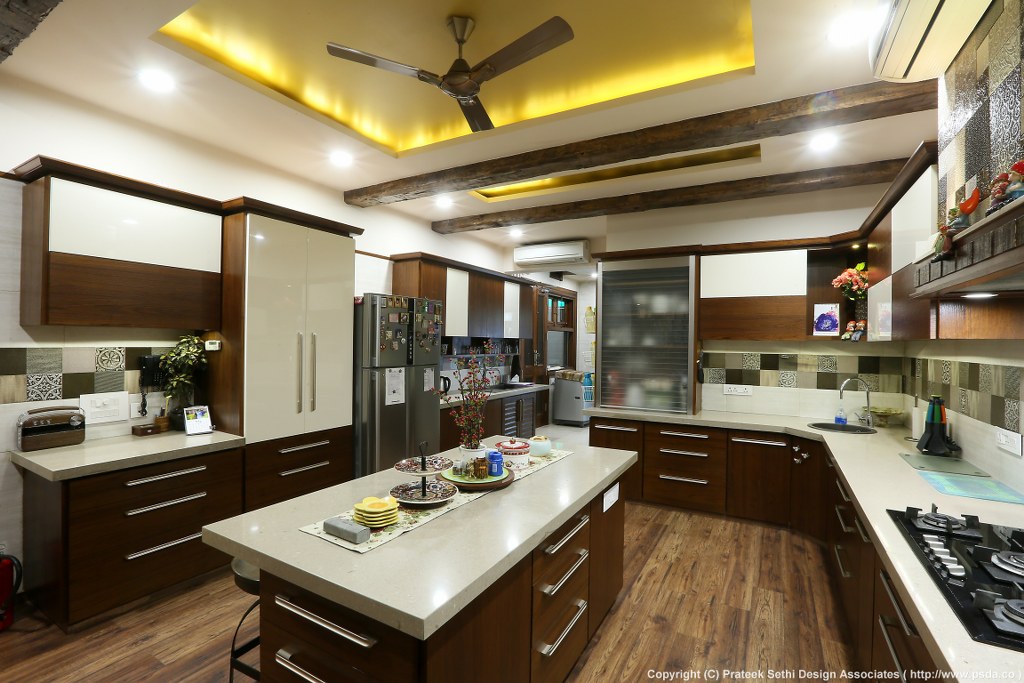 The ambience of the dining makes the people seated enjoy the food with greater pleasure as the ceiling is covered with the veneer along with designer lights that gives such a luxurious feel. Besides the dining, there is a living room where guests are welcomed .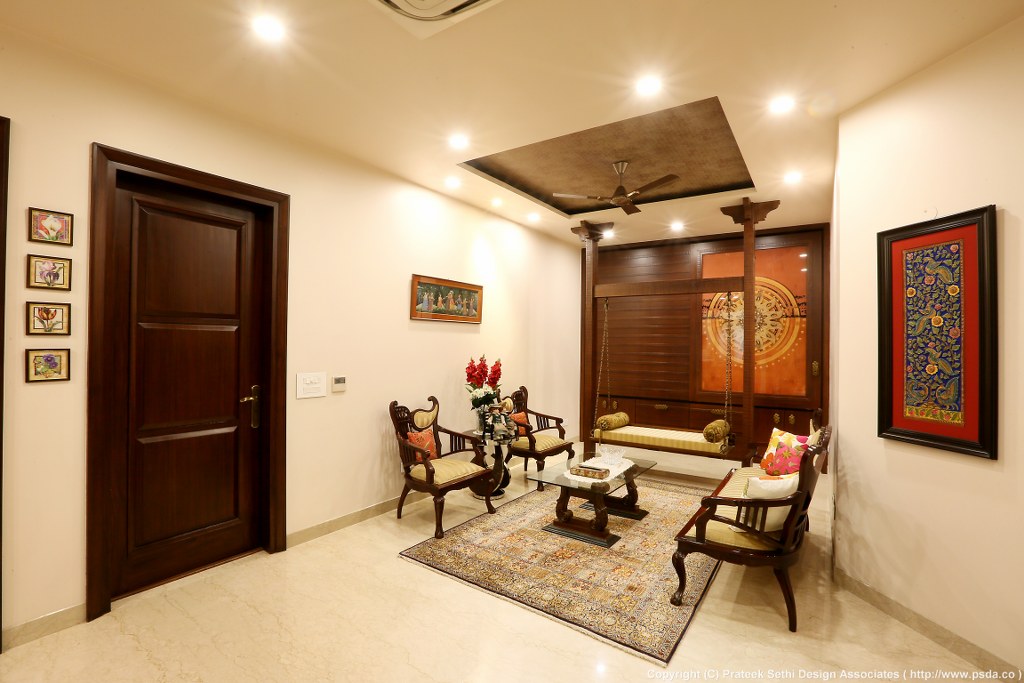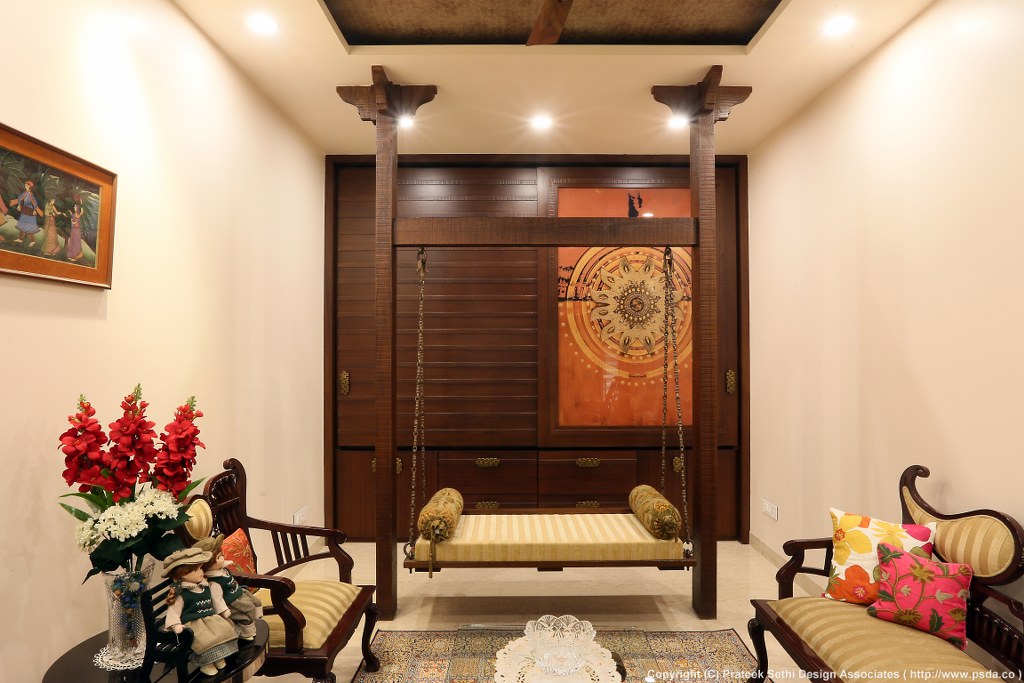 The lift lobby is designed in such manner where wooden and greenery can be seen in series along with attractive and interesting lighting all over the area and corridor is heavily designed with luxurious wooden feature wall to enhance the ambience of area.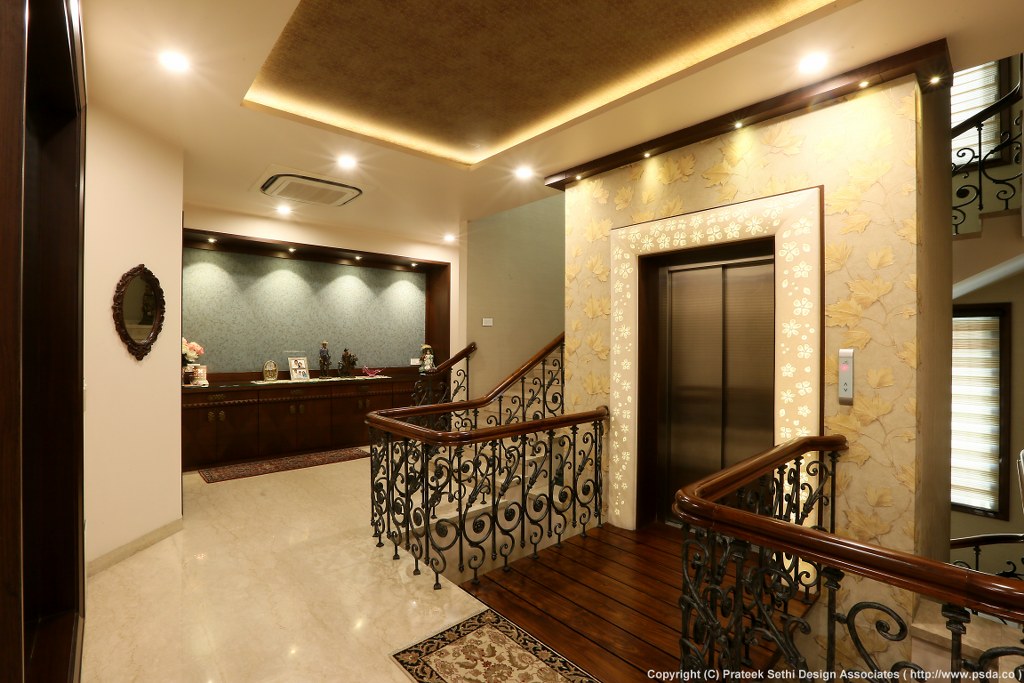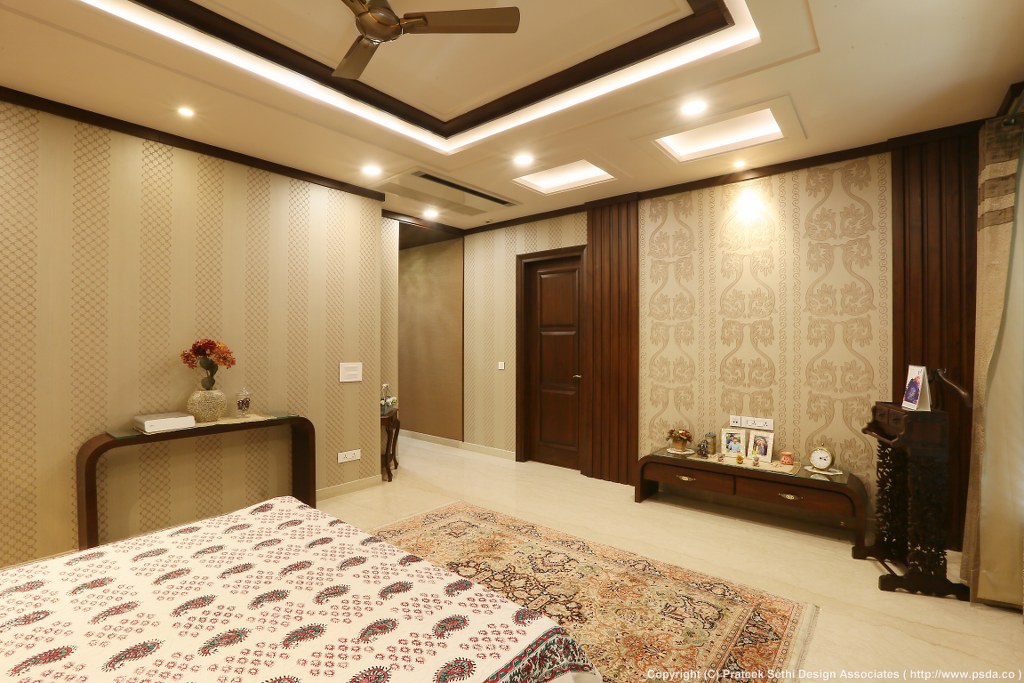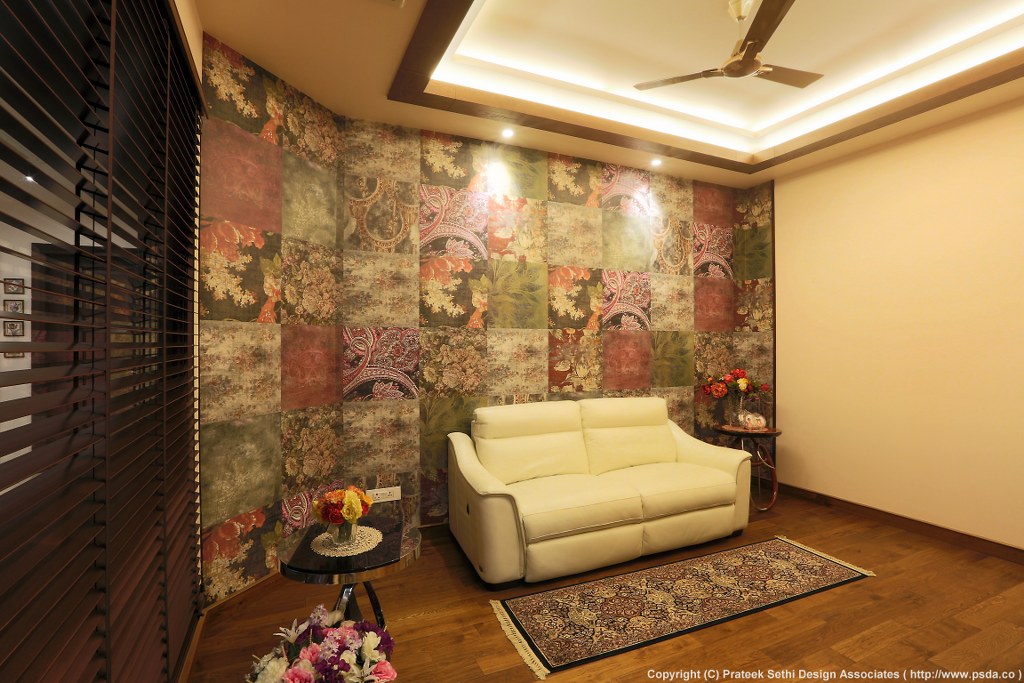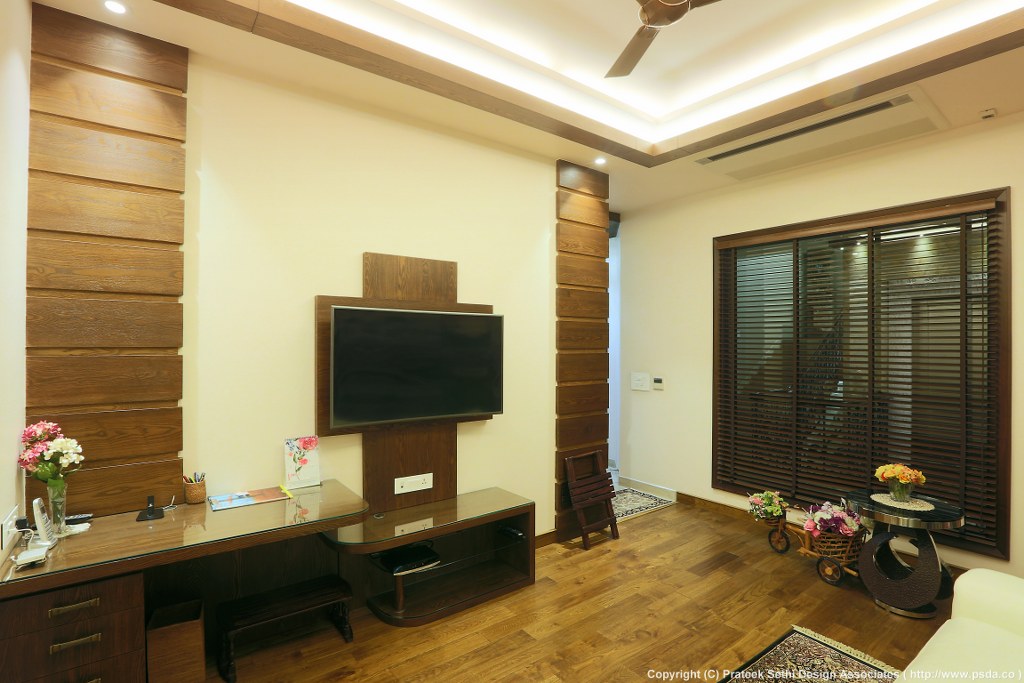 The house offers an interesting vibes and amalgamation of greenery artifacts shows the combination of ancient and contemporary.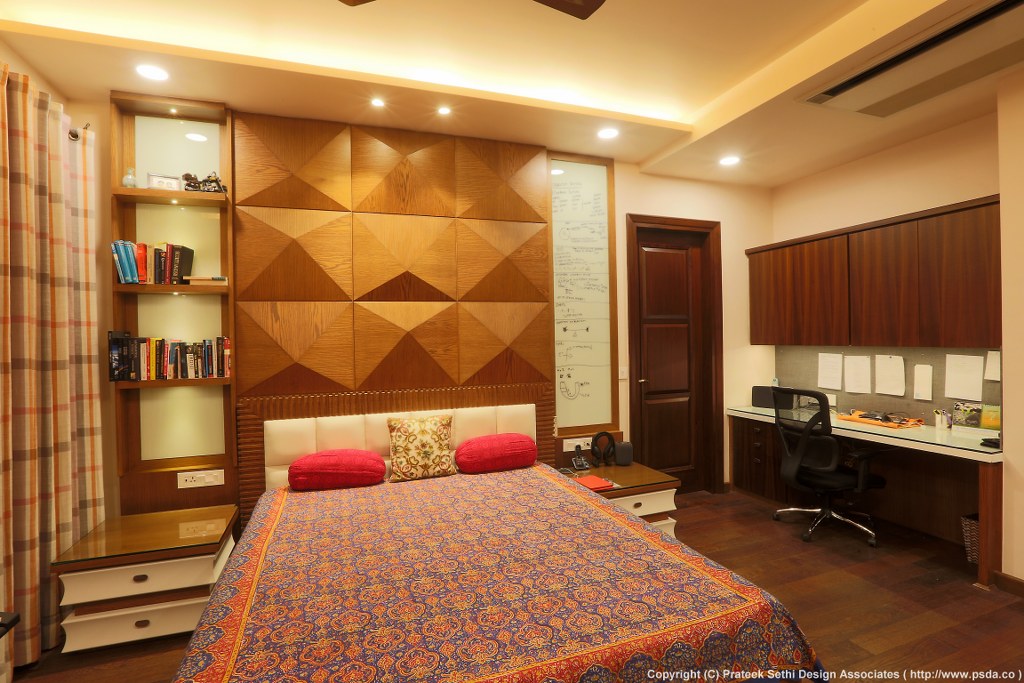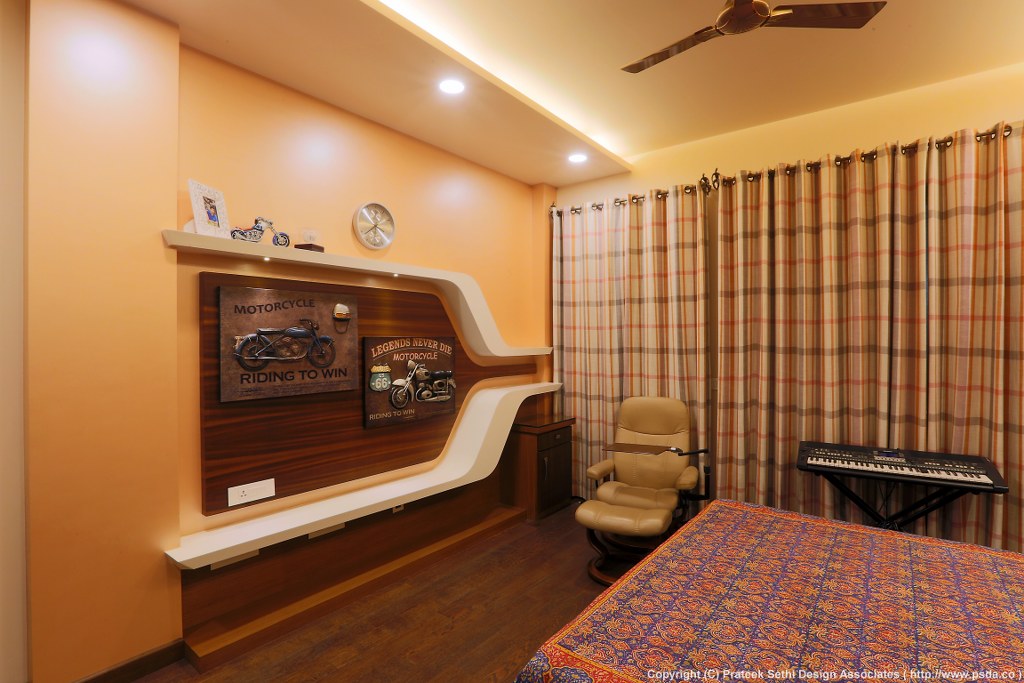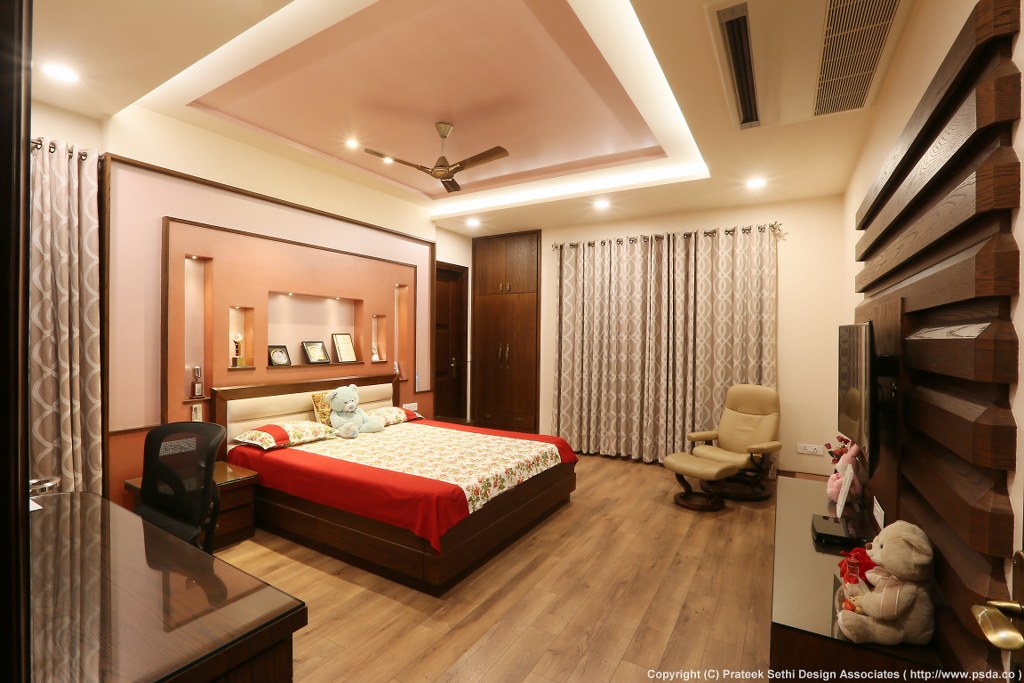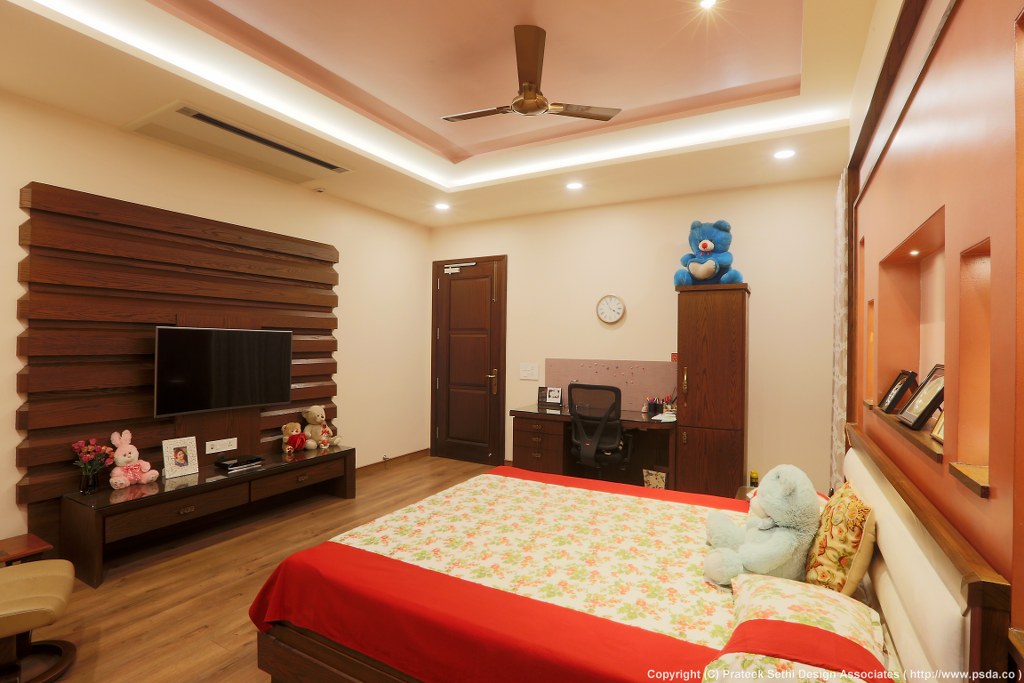 The home theater gives the break from a daily busy schedule and provides entertainment as the theater Is fully soundproof and decorated with bold colors over the walls and furniture. Having a cup of tea on the balcony with live greenery ensures the good start of the day.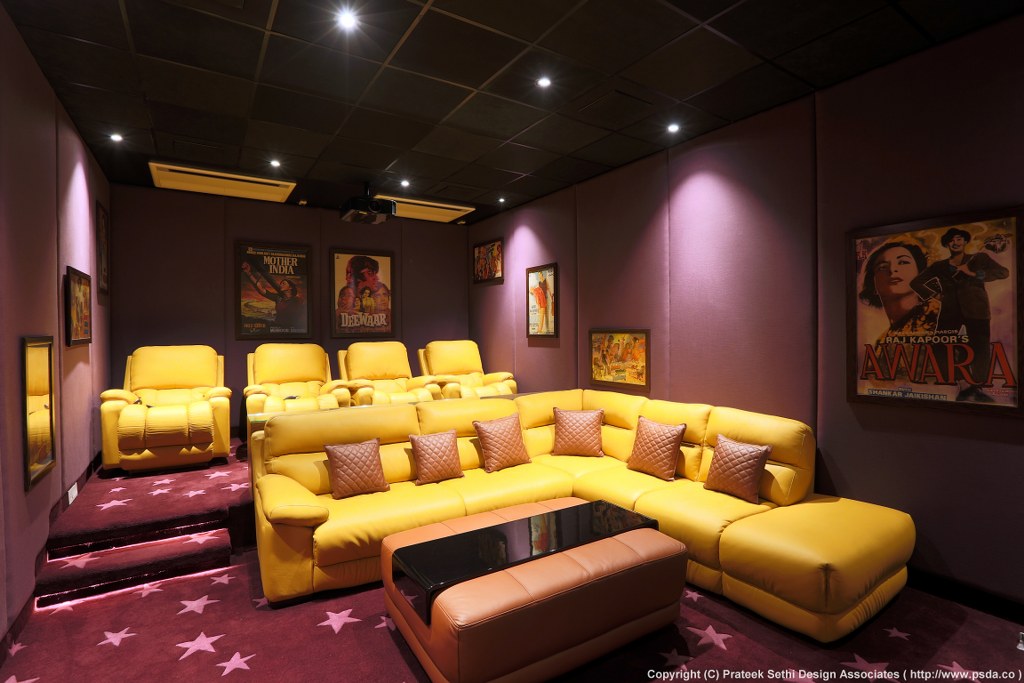 A peaceful management of a separate workspace on the basement for the office ensures concentration on work, where wooden partitions, walls and ceiling make the space more attractive.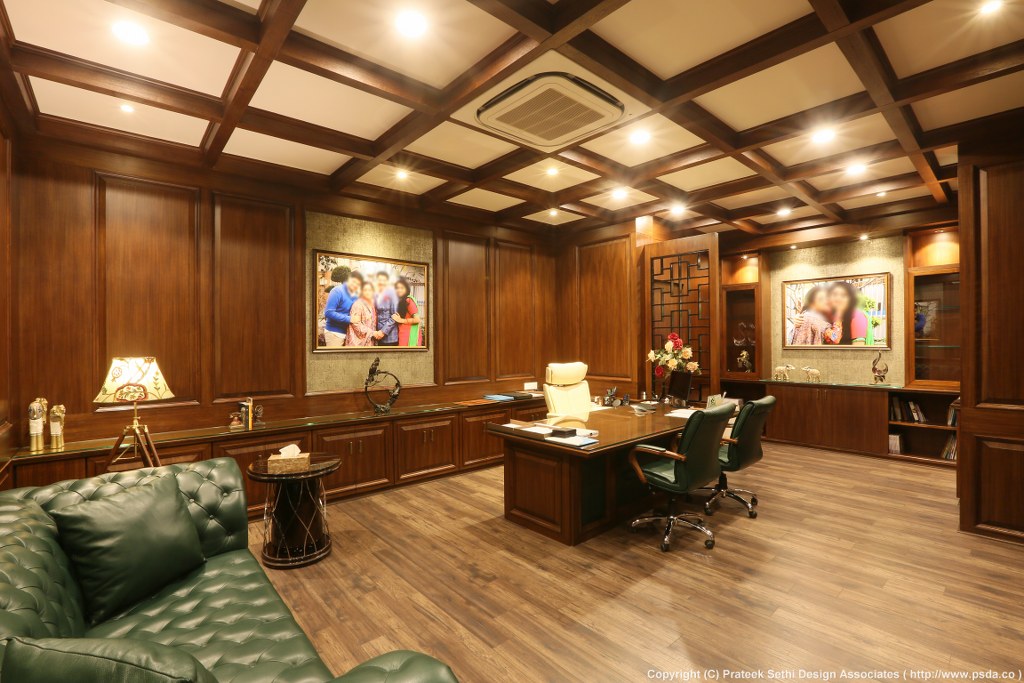 Fact File
Designed by: Prateek Sethi Design Associates
Project Type: Residence Interior Design
Project Name: 12A, The Contemporary House
Location: Noida, Uttar Pradesh
Duration of project: 3 Years
Plot Area: 4844 Sq.ft
Built up: 10,000 Sq.ft
Project Cost Appx: 8.5 Crore
Principal Architects: Anil Sethi & Prateek Sethi
Team Design Credits: Siddhant Saha, Rashmi Singh & Nitin Mjunjal
Photograph Courtesy: Prateek Sethi
Consultants for the Project :
MEP & HVAC Consultants: Trucul
Contractors: Evolve Infratech Pvt Ltd
Products & Materials: Brick Cladding: Pioneerbricks | Exterior Wood: Spanfloors | Lighting: Jaquar | Sanitaryware: Hansgrohe | Furniture: Lovestanley | Flooring: Span Floors, Ramdhan Mohanlal & Co. Pvt. Ltd.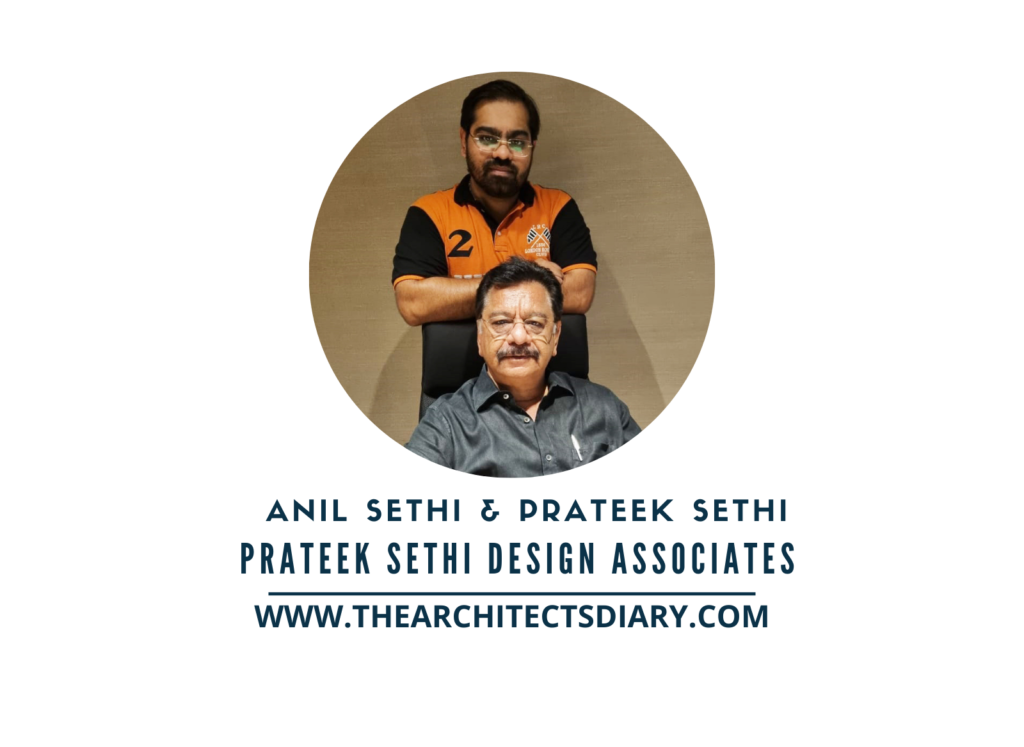 Firm's Website Link: Prateek Sethi Design Associates
Firm's Instagram Link: Prateek Sethi Design Associates
Firm's Facebook Link: Prateek Sethi Design Associates
For Similar Project>>>Innovative Legal Office Design Stimulating Movement & Collaboration