With the dynamic mix of generations in the workforce and the advent of new technologies, the way people work has drastically changed. Law firms should now require a space that allows for both balanced teamwork, focused work and provides the opportunity for continuous learning, even though the traditional one-person office design for lawyers seems to be maintained as a holy grail.
Innovative Legal Office Design Stimulating Movement & Collaboration | Gunpreet Kaur Designs
Visit: Gunpreet Kaur Designs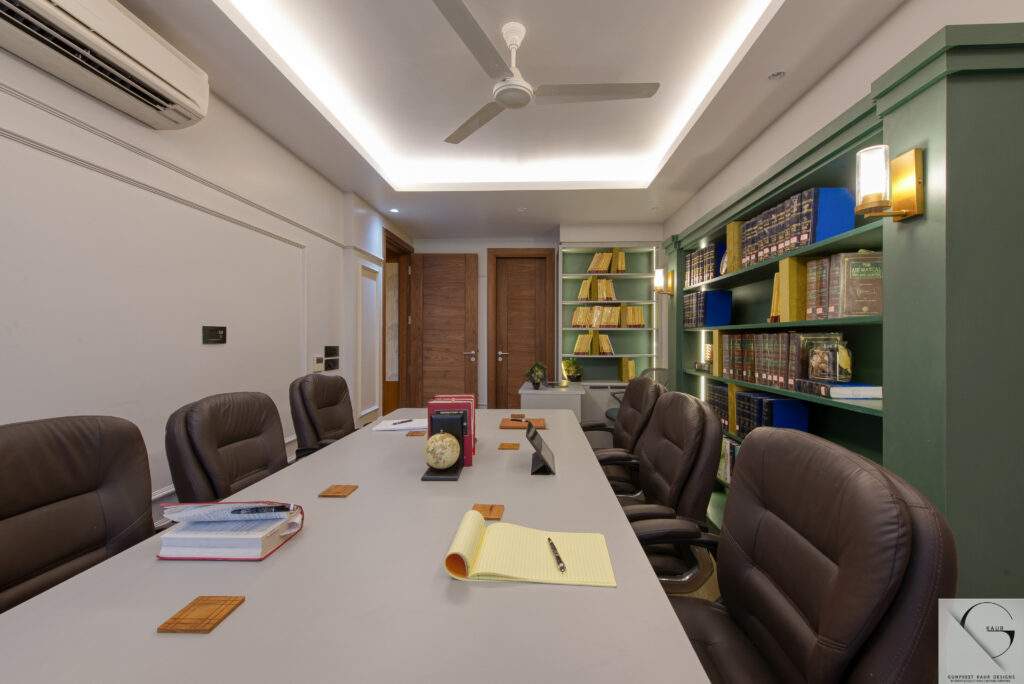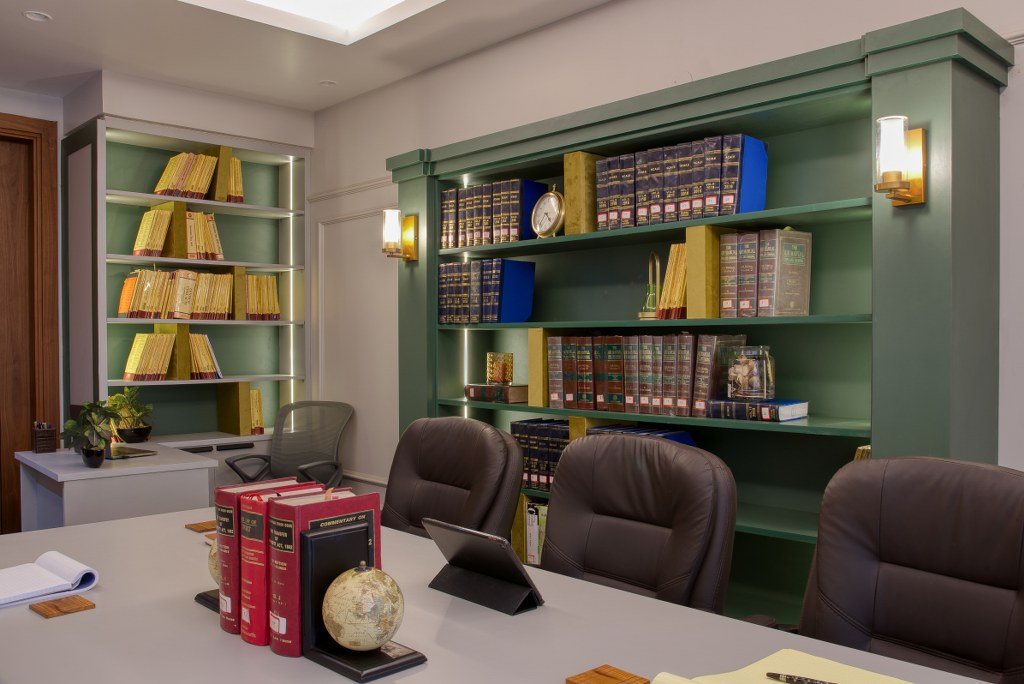 The color and concept palette for this entrance & conference room is earth that is green and browns.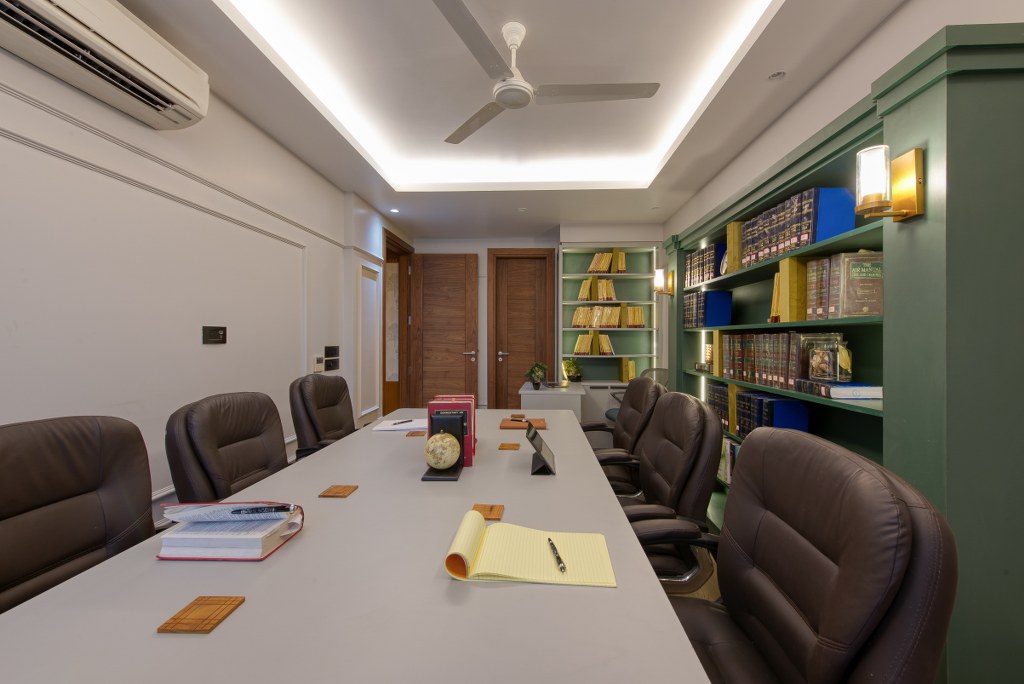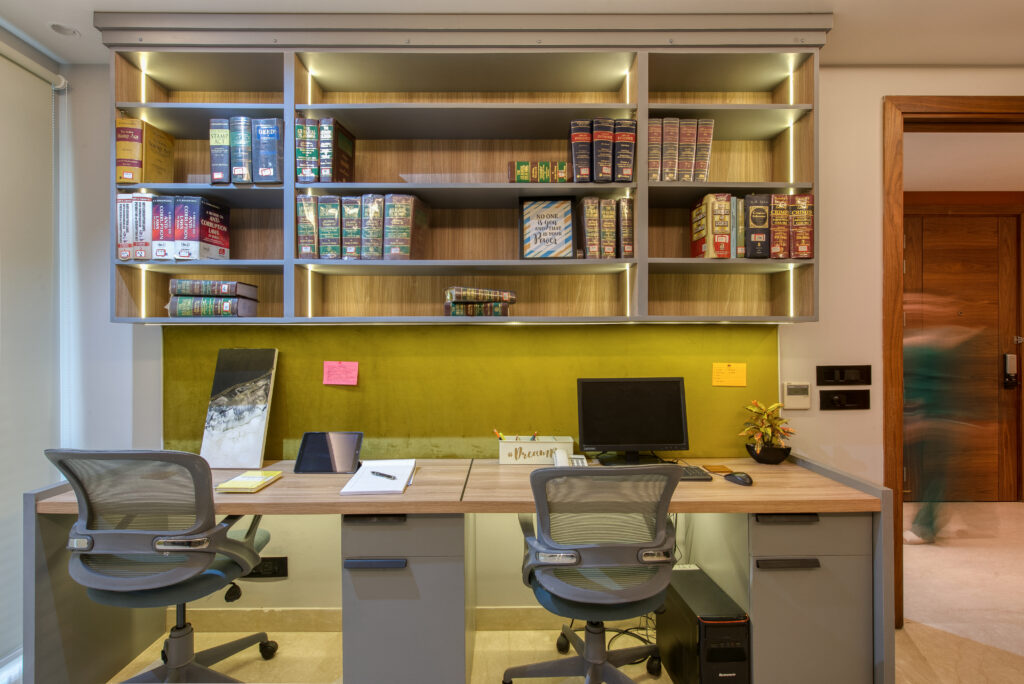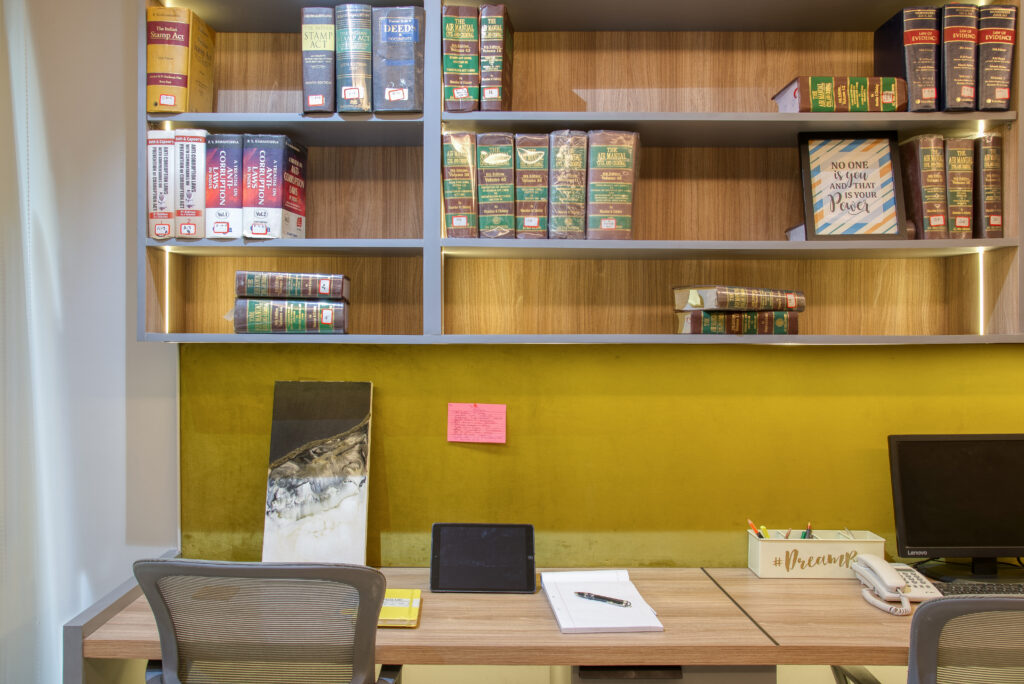 The color and concept palette for this associate's room is air that is yellow.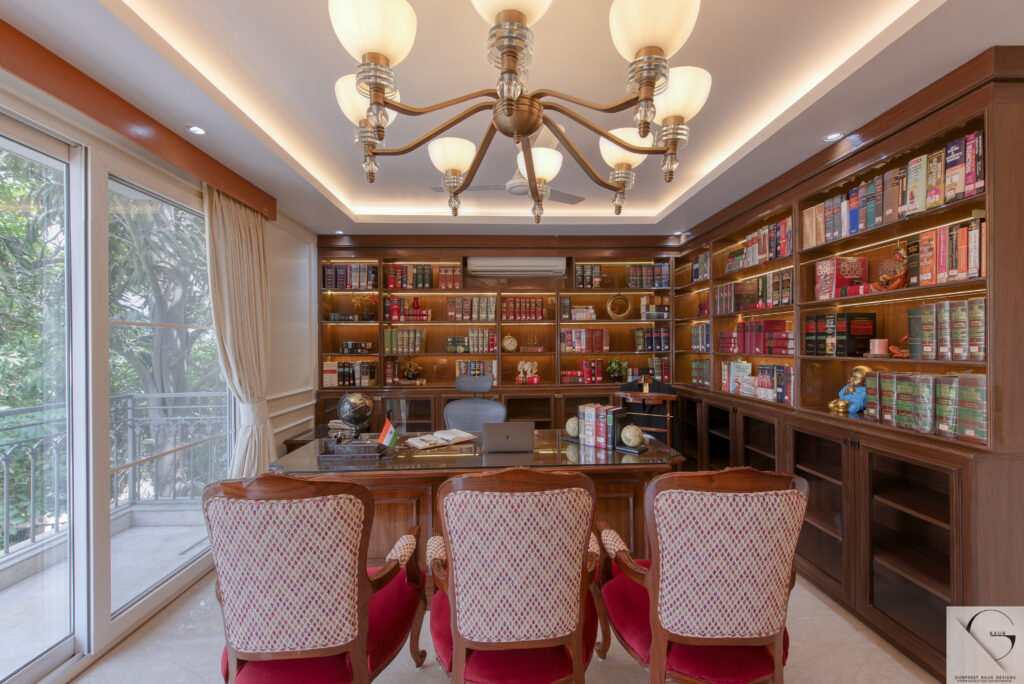 The project started with a simple brief and a lot of trust that my client Mr. Manish Vashisht ( Senior Advocate) and his brother Mr. Sameer Vashisht (Additional standing counsel civil) (GNCTD) (High court of Delhi) wanted to have an office that reflected their Indian roots and had elements of nature.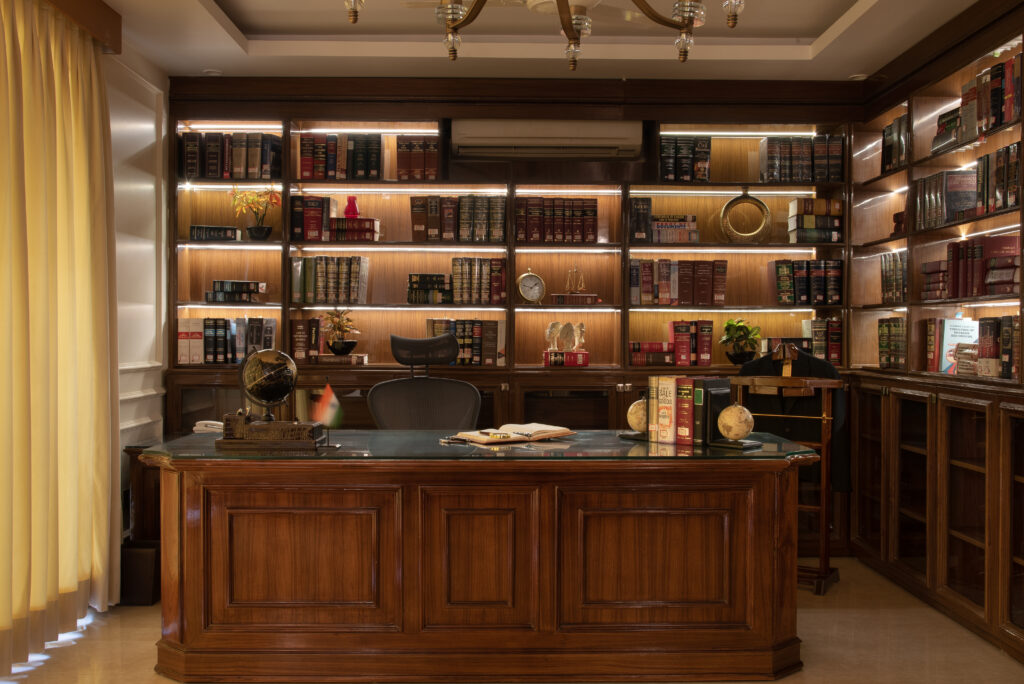 The color and concept palette for this senior advocate's room is fire element which is red and orange.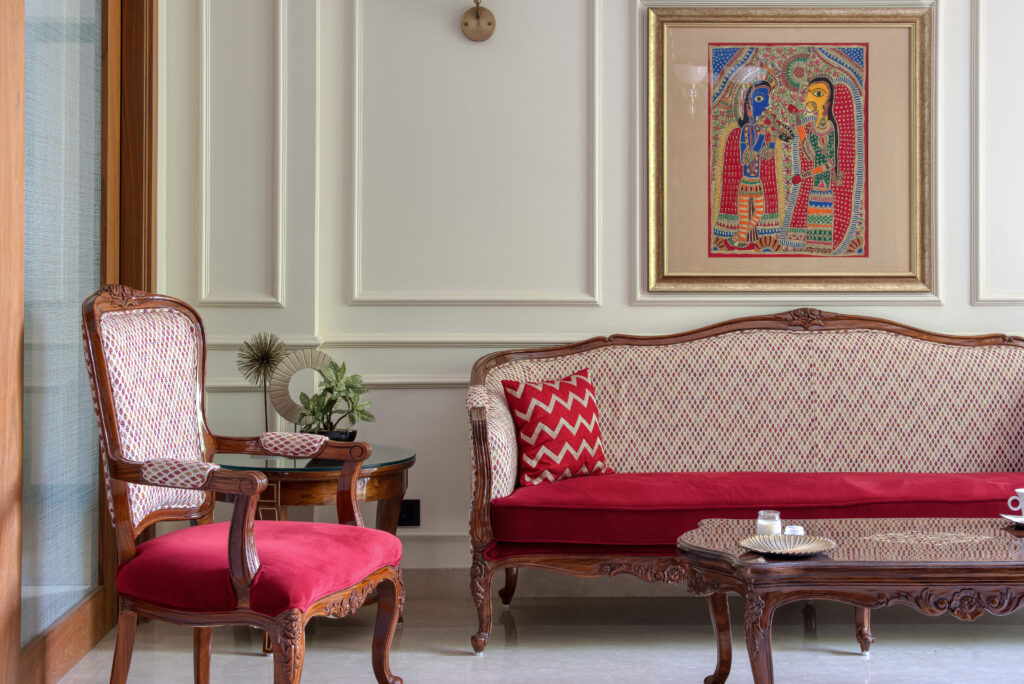 There are several key trends currently impacting the legal profession. When included in space design, they help to improve a firm's performance exponentially.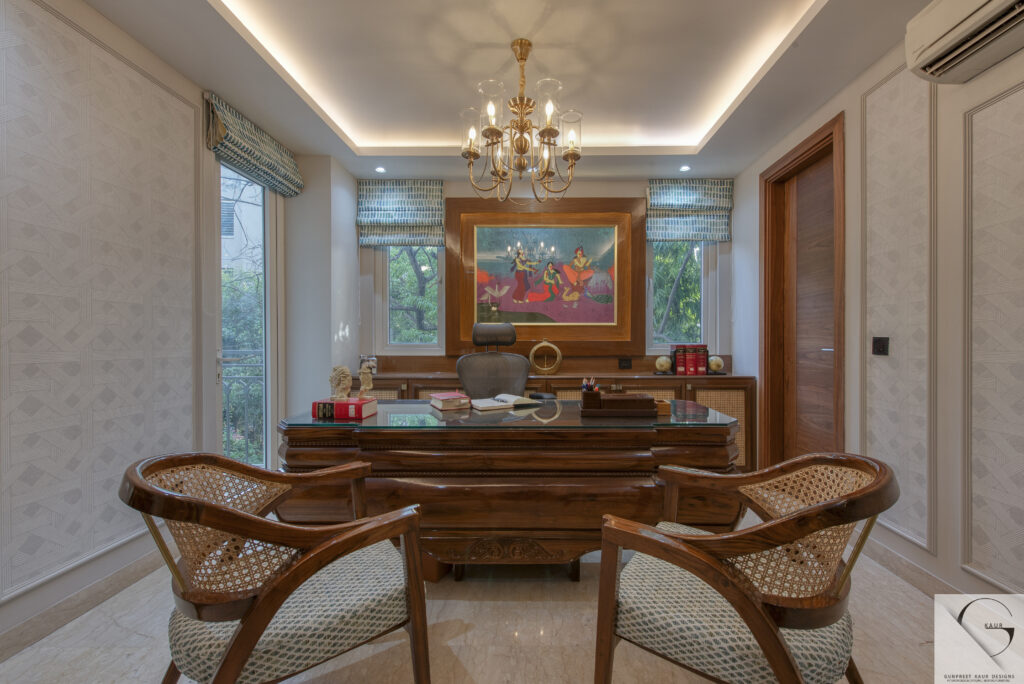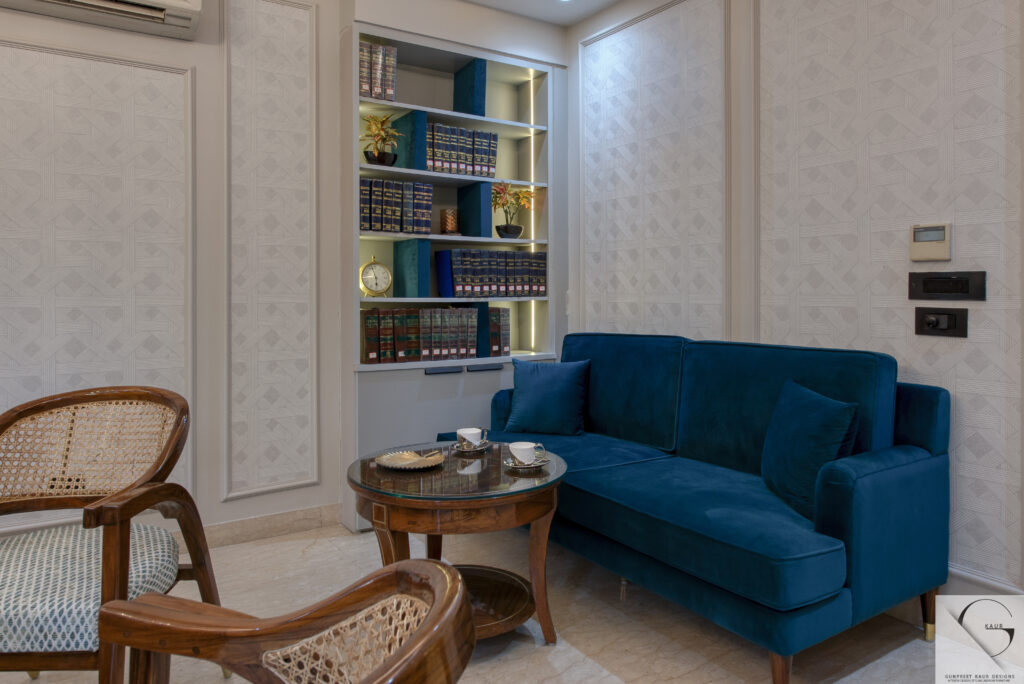 The color and concept palette for this advocate's room is Water Element that is blue.
Visual representation of materials, finishes and an allrounder aesthetic palette used in different areas of the office.
Fact File
Designed by: Gunpreet Kaur Designs
Project Type: Office Interior Design
Project Name: Elements
Location: New Delhi
Year Built: 2021
Duration of project: 4 Months
Principal Architect: Gunpreet Kaur
Project Size: 1950 Sq.ft
Project Cost Appx: 40 Lac
Photograph Courtesy: Asmita Khodankar
Products & Materials: Wallcovering / Cladding: Nilaya Wallpaper | Construction Materials: Teak wood from M.P., Pure teak veneer, cane, earthy colour tones | Lighting: Fame Lights | Sanitary ware: Kohler | Flooring: Stonex | Paint: Asian Paints | Artefacts: Madhubani Art, Mahnolia's Artwork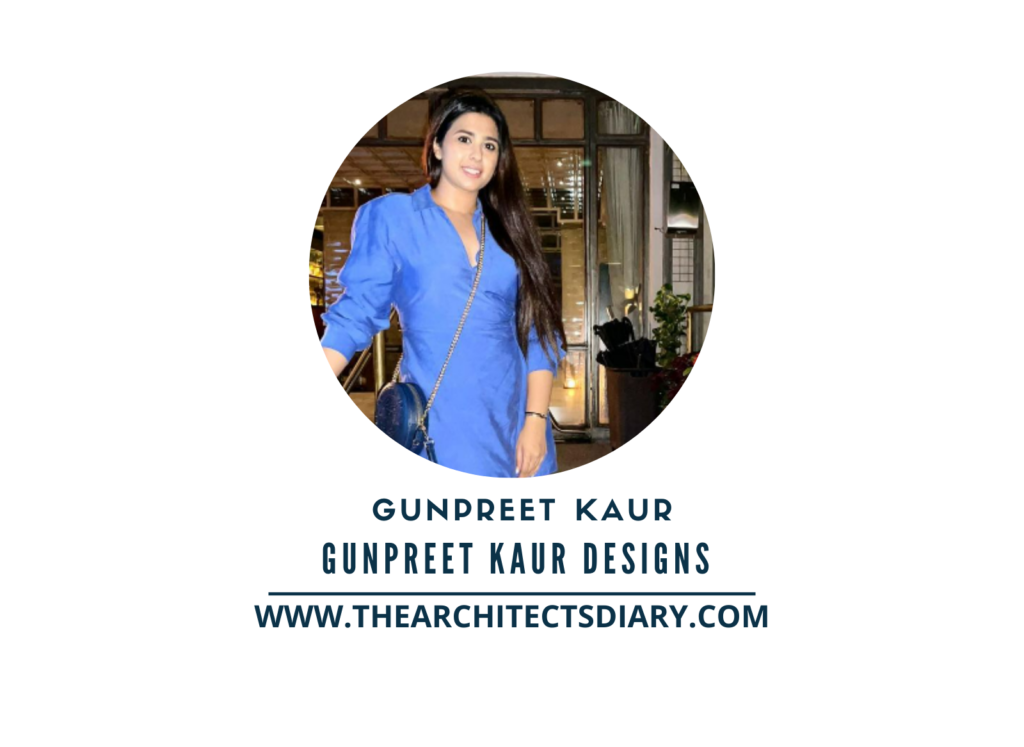 Firm's Website Link: Gunpreet Kaur Designs
Firm's Instagram Link: Gunpreet Kaur Designs
For Similar Project>>>Modern Design Residence that evokes a sense of Luxury & Comfort