&nbsp
Illustrating practicality with flamboyance, this apartment in Amravati fits aptly in the lines of modern luxury. Designed by principle designer Ar. Piyush Chandwani of Pinik design studio, the 750 sq. ft residence meticulously echoes the personalities of its residents. The owners had a basic yet intriguing brief – it was simple and sublime, with contemporary furnishings. In response to creating spaces that acknowledge each individual, the designer opted for an Eclectic Chic design-inspired narrative.
Eclectic Chic Design-Inspired Narrative for this Home in Amravati | Pinik Design Studio
Visit: Pinik Design Studio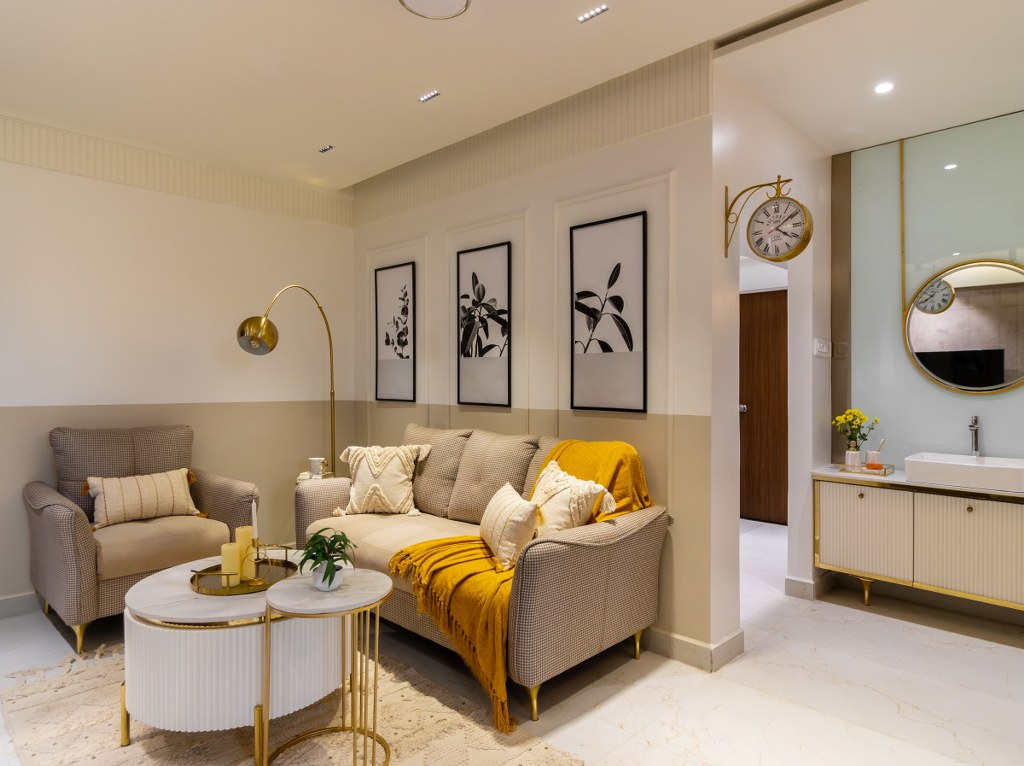 This style is all about knowing the rules and breaking them. It mixes trends, colours, textures, patterns, and different time periods all in one space. This had led to a carefree, whimsical design as it follows your heart rather than head.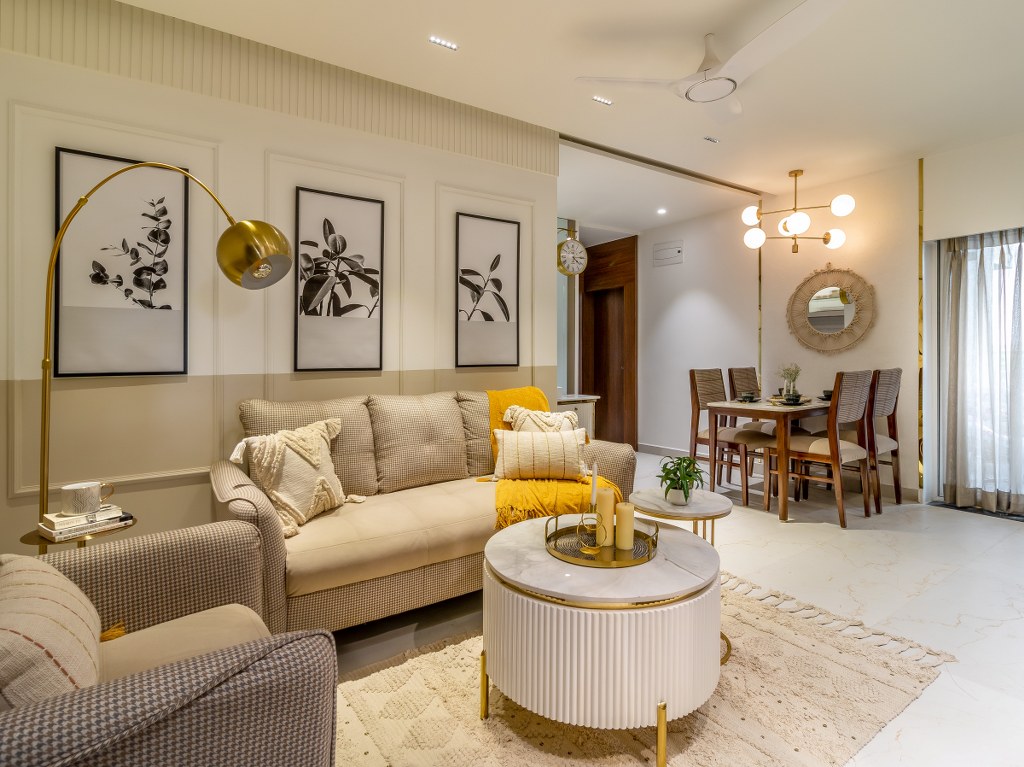 As one enters, the main door immediately leads footsteps to the living area with customized furniture and a brown-beige palette with a dash of vibrant hue. The open-plan living and dining seamlessly merge to create a sense of largeness. Inside the glamorous living room, a customized Lawson sofa, statement artwork, rustic finish tv unit, and metallic fittings look like reminiscent of nature. Talking about the showstopping element in the house is the balcony with tropical feel overlooking the city lights. Overall the living and dining is opulence redefined in every sense setting a beautiful example of interior ornamentation.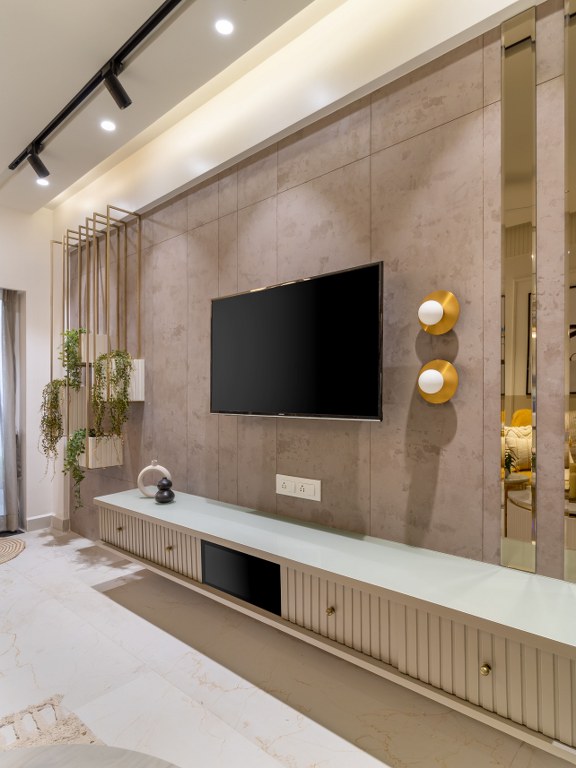 The dining area further overlooks an urbane polished kitchen with sleek geometric lines giving the space chic expression.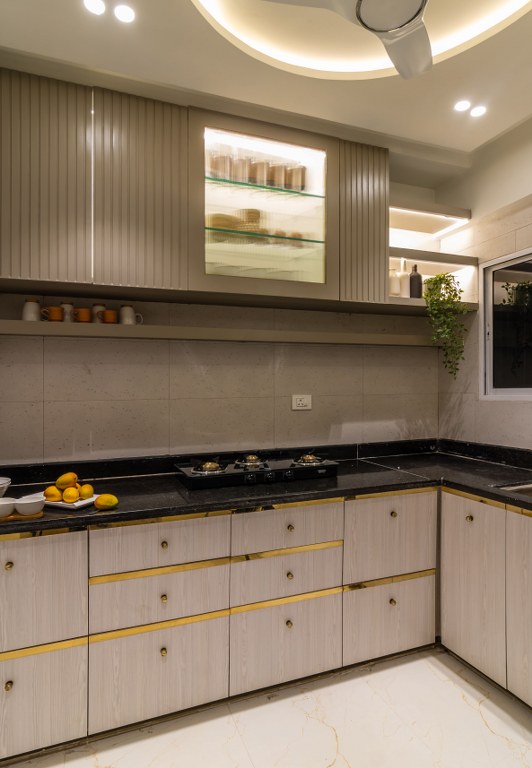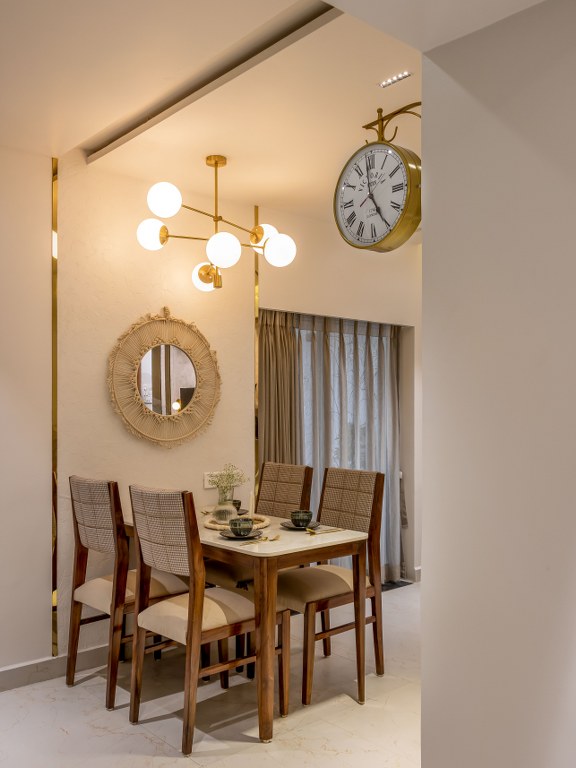 The built fabric further comprises of two bedrooms with minute detailing, which adds an extra layer of experience. The master bedroom reflects eccentric luxury with a traditional vibe where the emphasis was on detailing. Straight lines punctuated by curved forms in paneling and furniture add to the quirk of the space.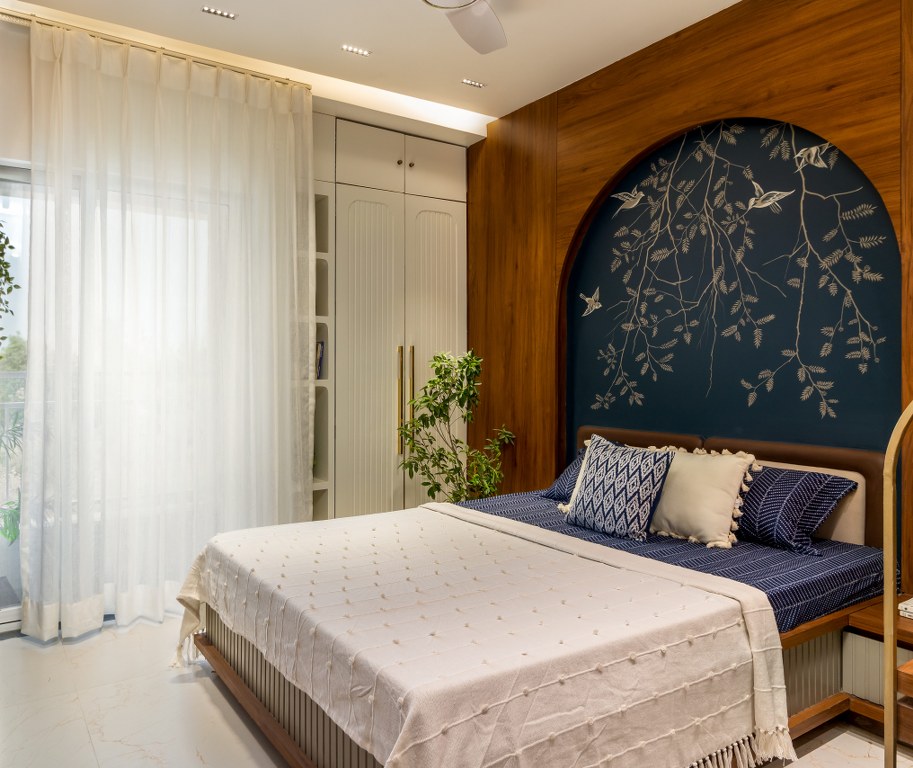 The second room stands as a symbol of classical elegance. The molding that dates back to ancient times perfectly complements the room in a modern way. Accentuated by curved profiles used in furniture design and clean edges give the space an embodied spirit.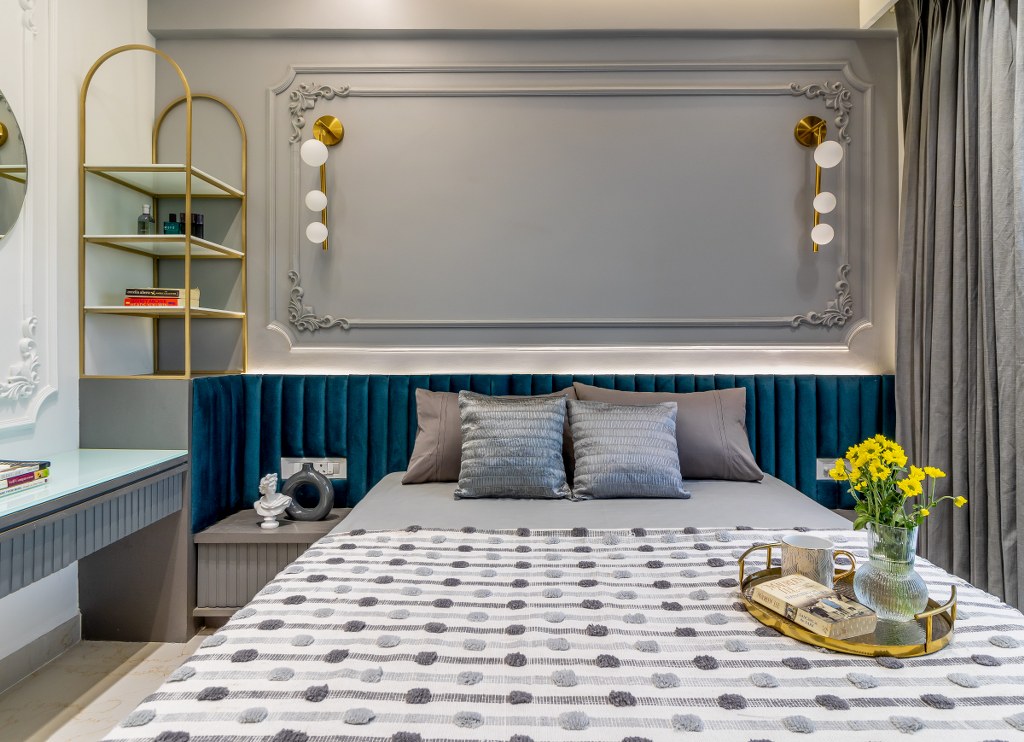 Overall the project is a symbiosis of upscale contemporary design merged with artistic creativity, where each corner brings in different vibe weaving a never-ending story.
Fact File
Designed by: Pinik Design Studio
Project Type: Residence Interior Design
Client Name: Mr. Talda
Location: Amravati, Maharashtra
Principal Architect: Piyush Chandwani
Year Built: 2022
Project Size: 750 Sq.ft
Text Credit: Pavitra Karwa
Photograph Courtesy: Yash Katariya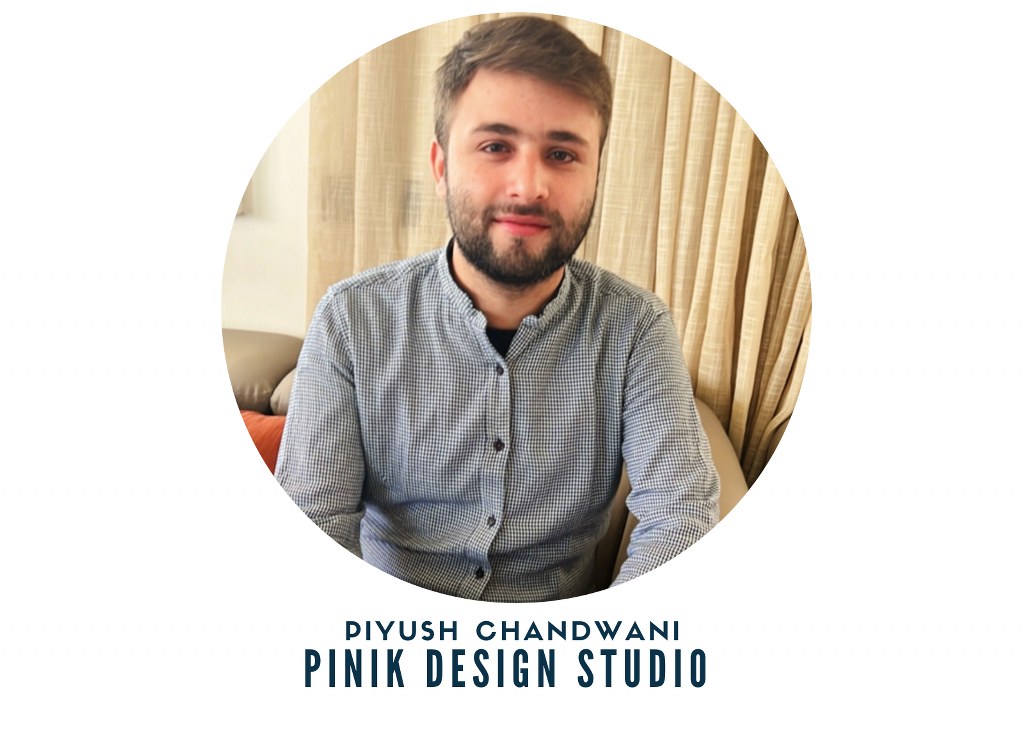 Firm's Instagram Link: Pinik Design Studio
Firm's Facebook Link: Pinik Design Studio
For Similar Project>>Nest Of Nature – A Nature-Inspired Residential Interior