&nbsp
Shared by a family of artists, this two bedroom residential space is what we like referring to as the 'Summer House' for all its vibrancy.
Designer Plays With Shapes, Colour and Tropical In this Summer House | AT Studio
Visit: AT Studio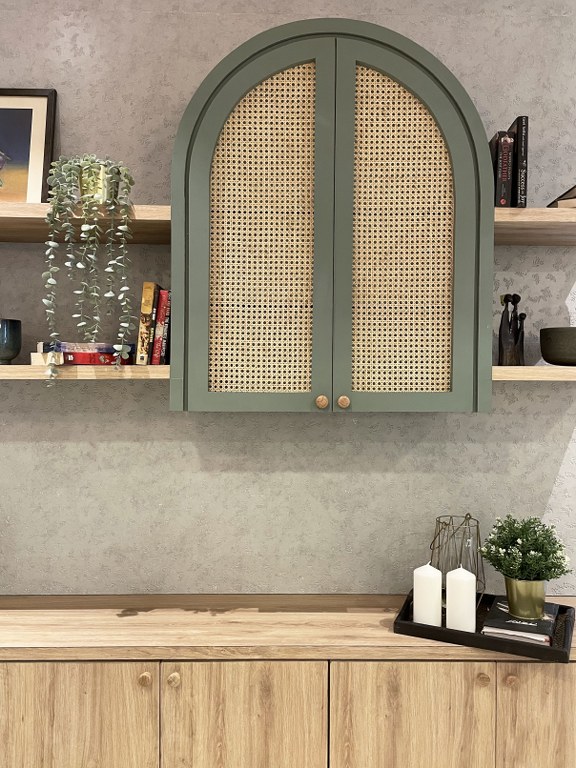 The living room is a bright and open space with sage green wainscoting on the dining wall acting as the dominating colour for the space while cane wood gives it all a subtle balance.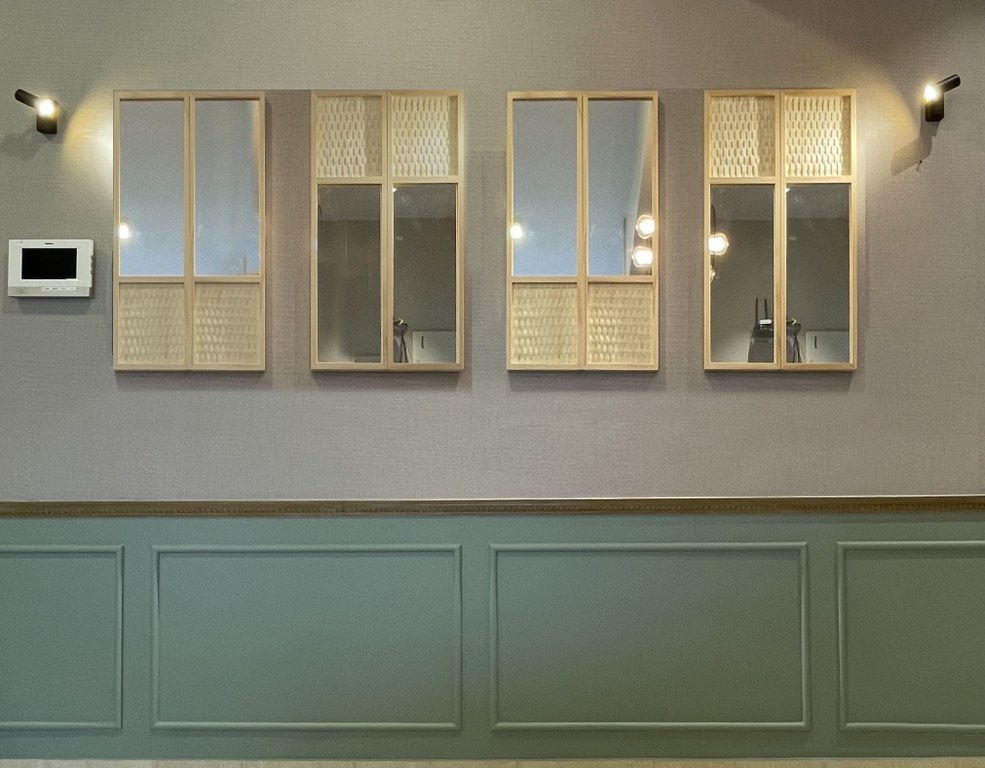 The crockery unit, shoe rack, and the TV unit are designed using asymmetrical elements to add drama while the ivory sofa creates a distinctive offset completing the space.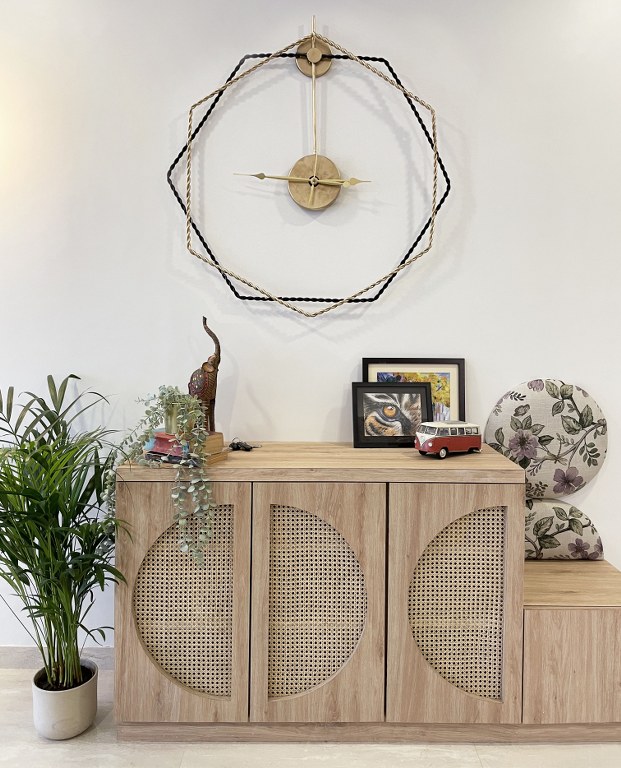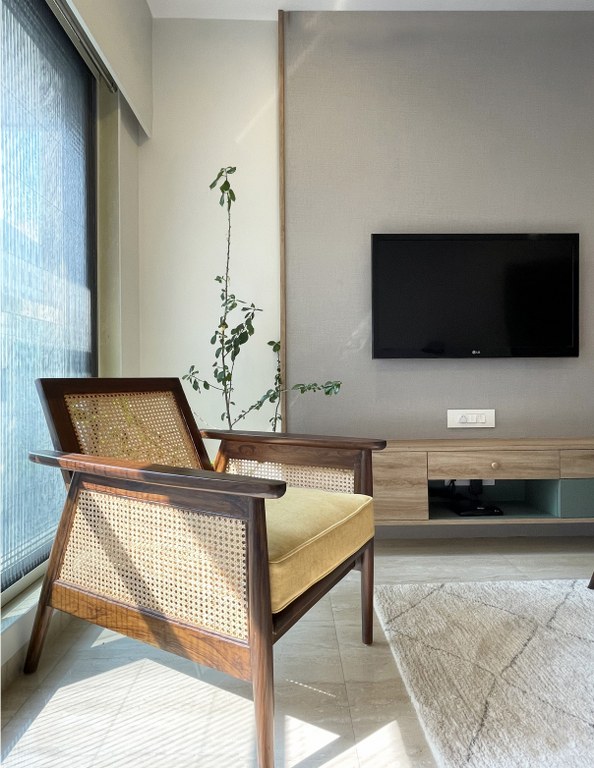 The brief came in with a requirement to make it as bright and colourful while adding a touch of art to the walls. We played with shapes, colour and tropical patterns to add the necessary essence in all the rooms.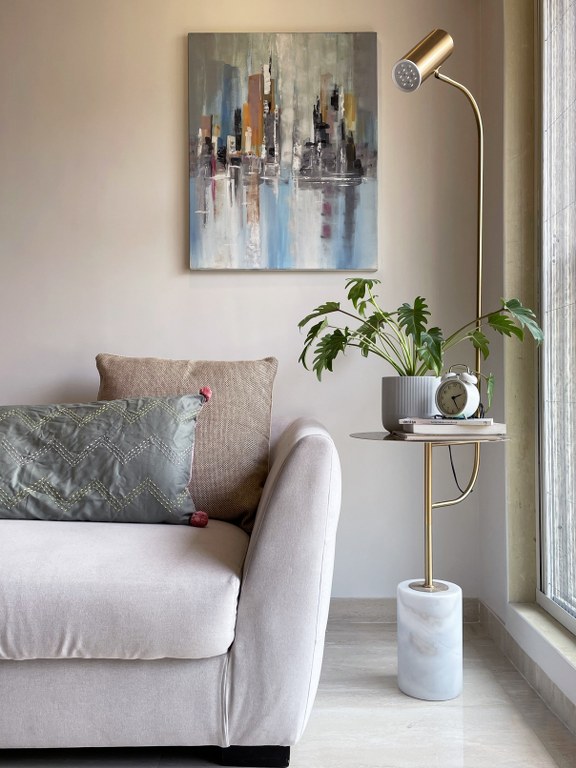 The master bedroom is a subtle play of pink and grey with hints of birch wood acting as the complementary element. The grand parents' room gets wrapped up in bright whites and hints of mint green for soft upholstery. The wall across the bed gets shaped up in an arch adorned by foliage artwork with shelves to display art and other artefacts.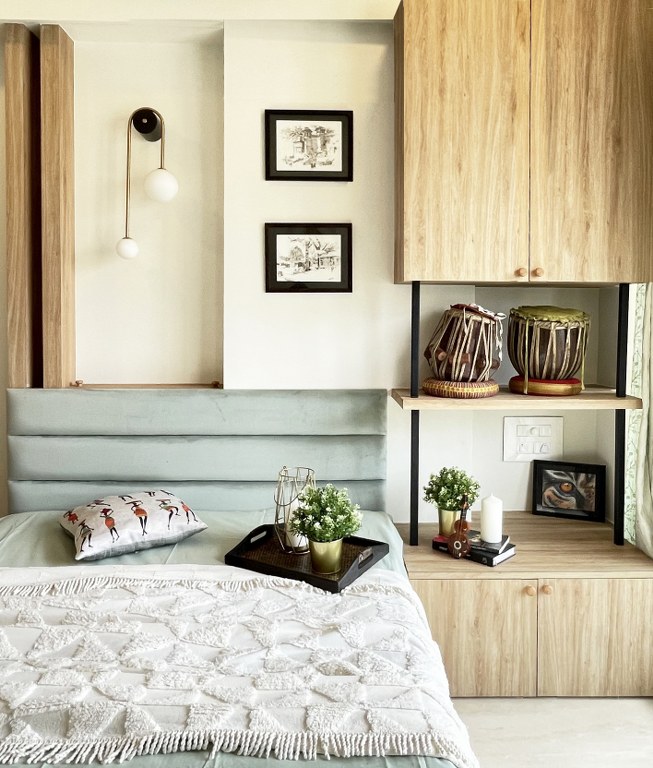 Fact File
Designed by: AT Studio
Project Type : Residential Interior Design
Project Name : The Summer House
Location : Mumbai, Maharashtra
Year Built : 2021
Duration of project : 60 days
Project Size: 600 Sqf.t
Project Cost Appx : 20 Lac
Principal Architect : Anam Taufik
Team Design Credits : Akshay Rathod
Consultants for the Project
Contractors: Akshay Rathod
Project Managers: Akshay Rathod, Bhavesh Bambhaniya
Products & Materials: Finishes: Laminates & wallpapers / Wallcovering / Cladding: Niti Moulding / Lighting: S2B2 Lighting / Sanitaryware: Jaquar / Paint: Asian paints / Artefacts: Ikea
Firm's Instagram Link : AT Studio
For Similar Project>>Why People Should Have A Summer House In Their Gardens