Decor Concept is Simple And Colourful | Inceppt Design Studio
House is designed by incept design studio, which is based from Surat.
The Client, a diamond merchant who travels extensively for work and loves it, wants a 'colorful concept as an individual.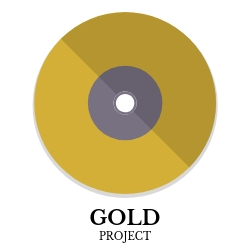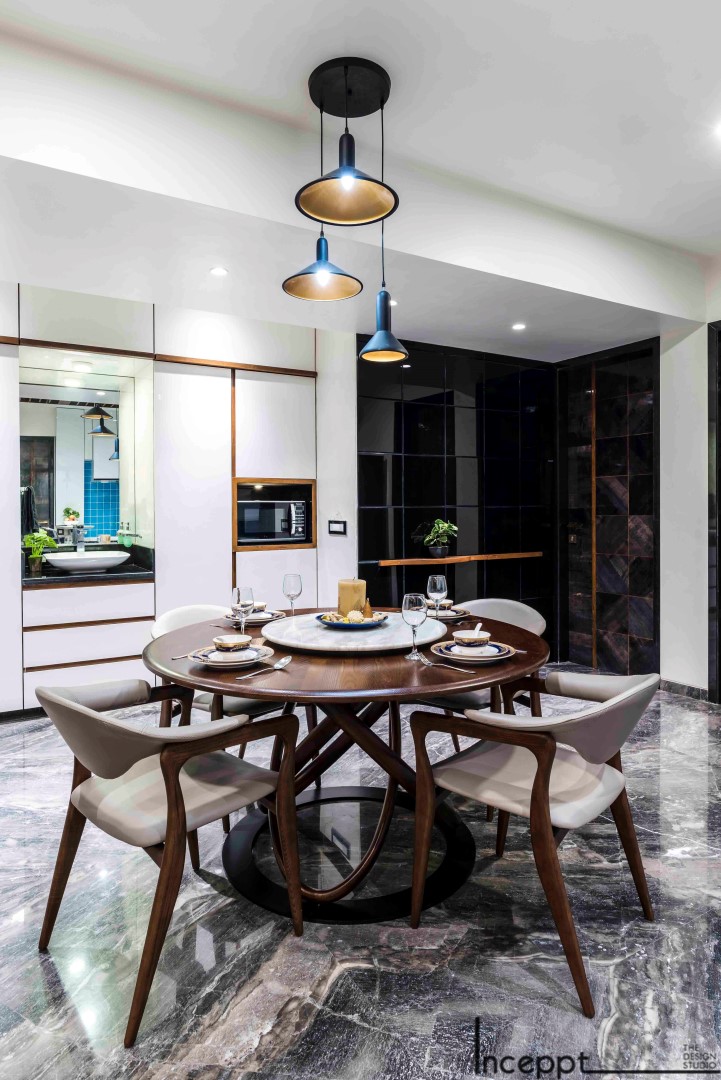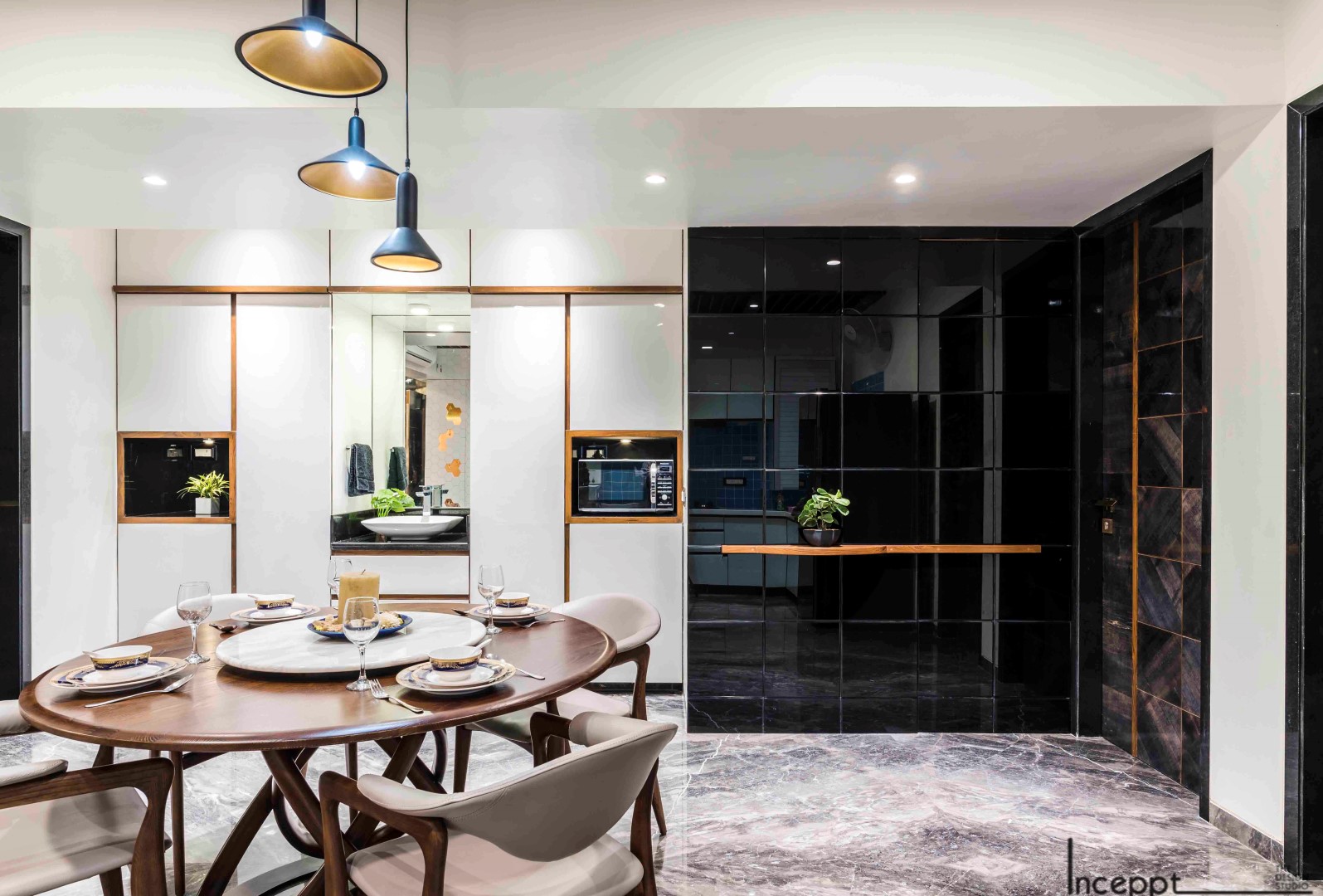 Taking clue from the client's brief of 'Colorful' -the interpretation came up as a design idea where we create a vibrant floor and white walls and ceiling wherein the splatter of colors through a collage of furniture creates a dynamic painting.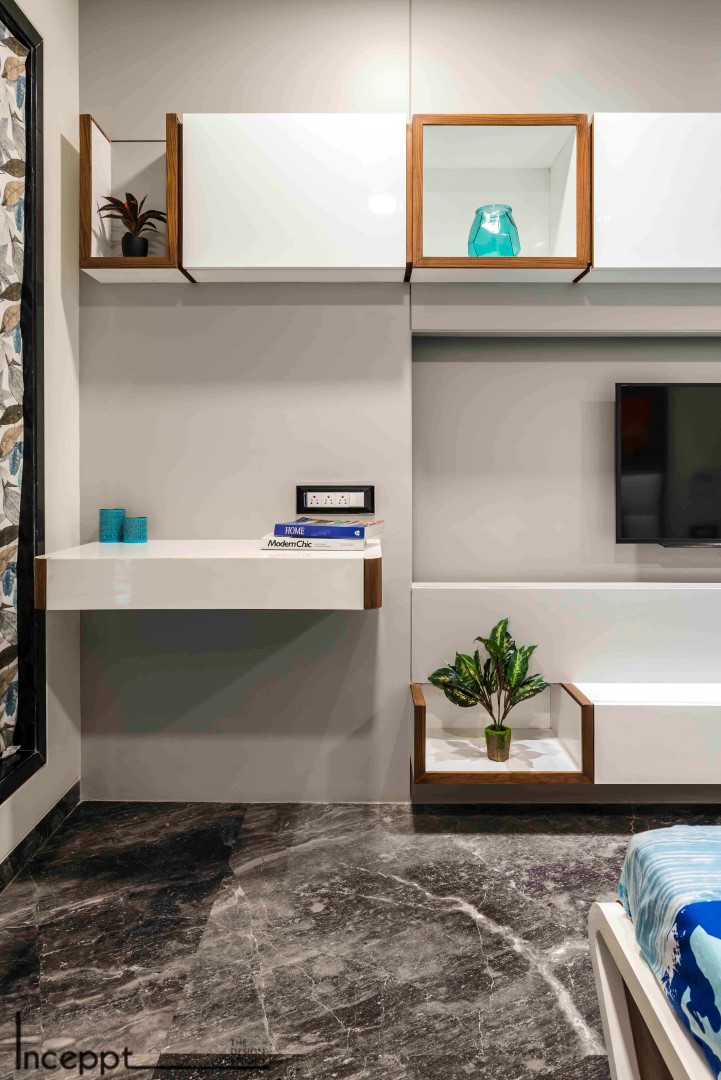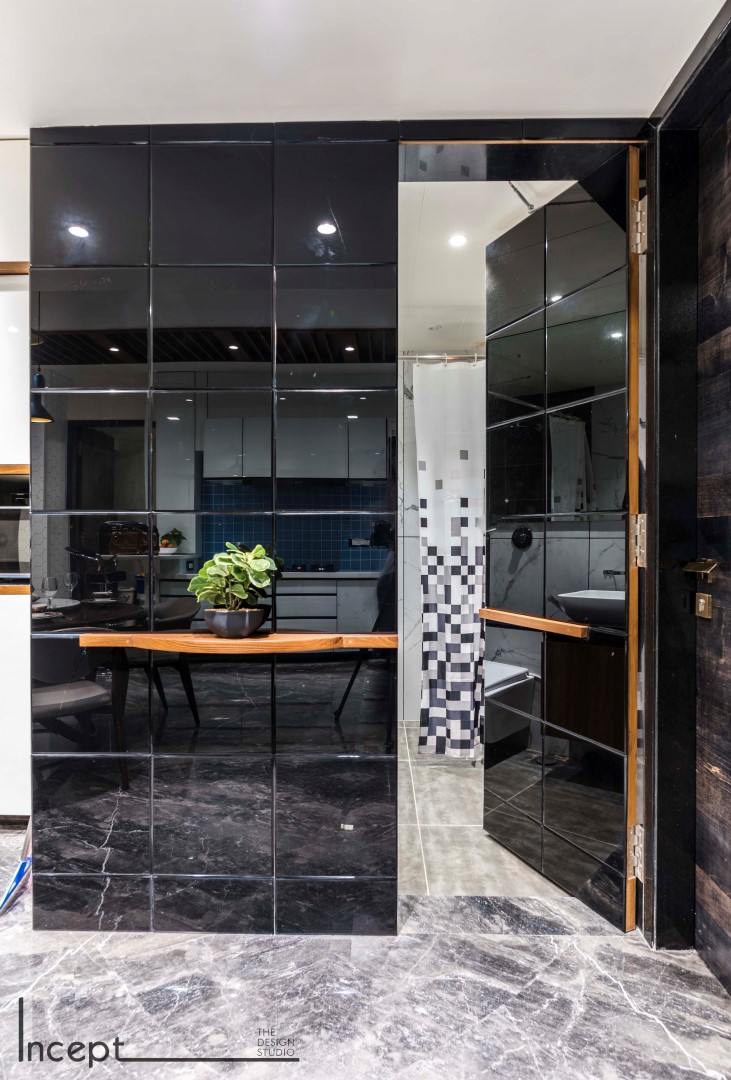 Perception of a space changes in reference to the objects present in it, so spatially, we went with the idea of open planning, where the movement from one space to another is seamless.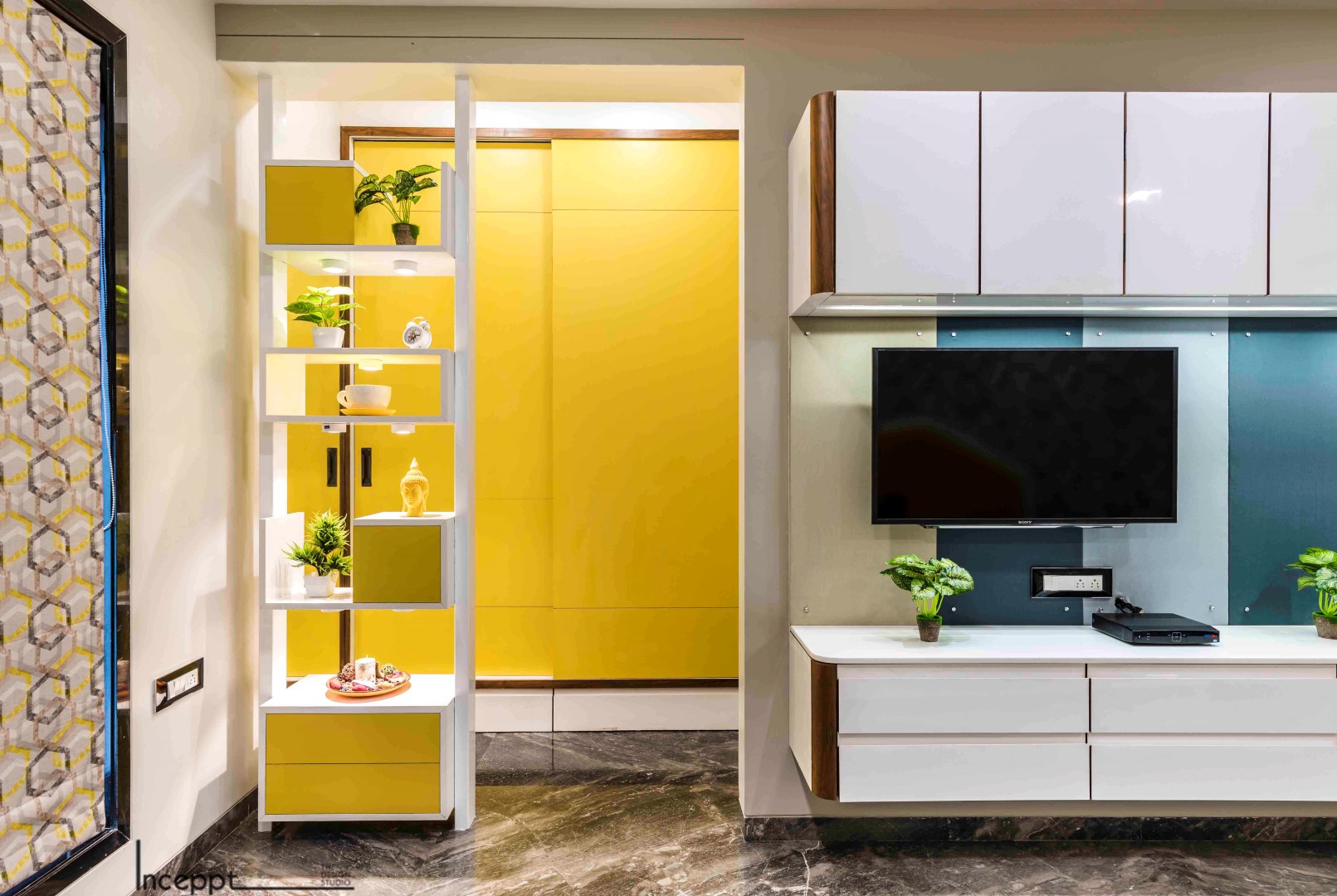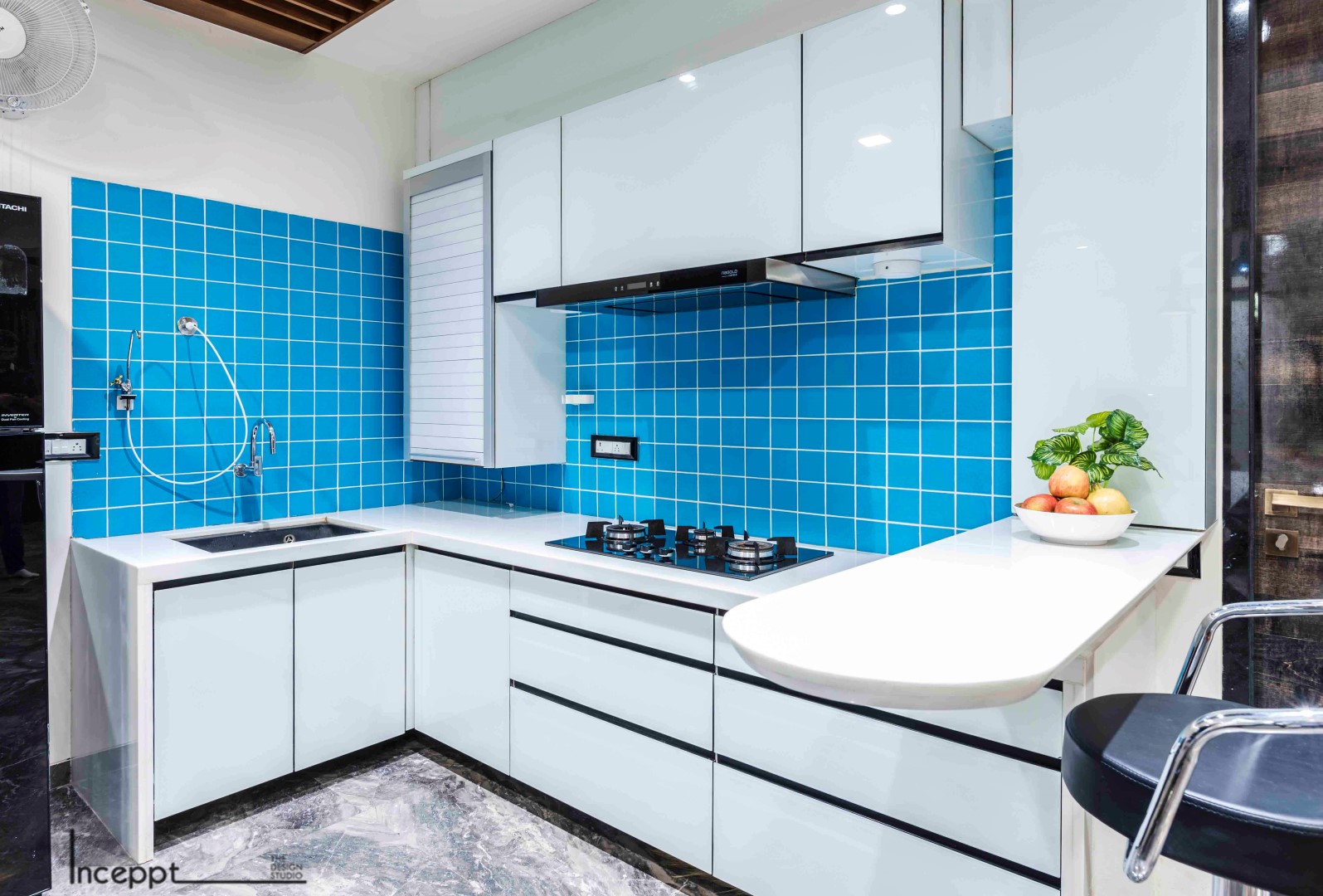 To achieve cohesiveness in totality, a vibrant color floor is taken, which grows according to the scale of the furniture. The Furniture does not match with each other, which opens a window for the travelling couple to add colorful memories into the home wherein any new addition would only enhance the feel of the space.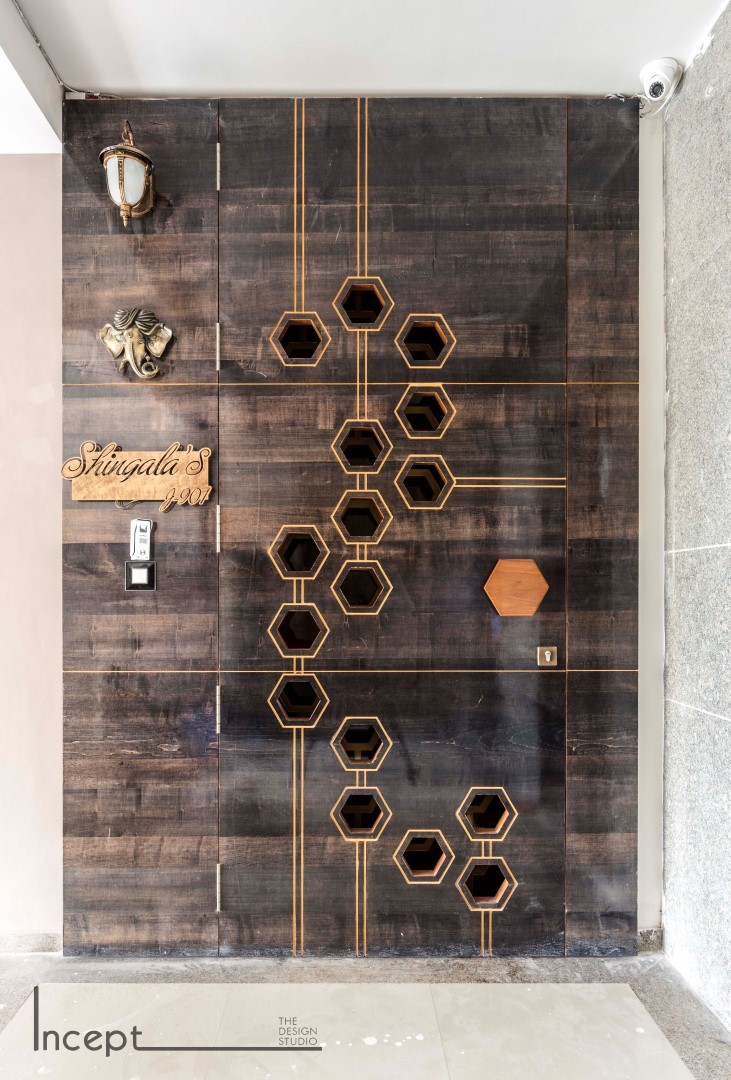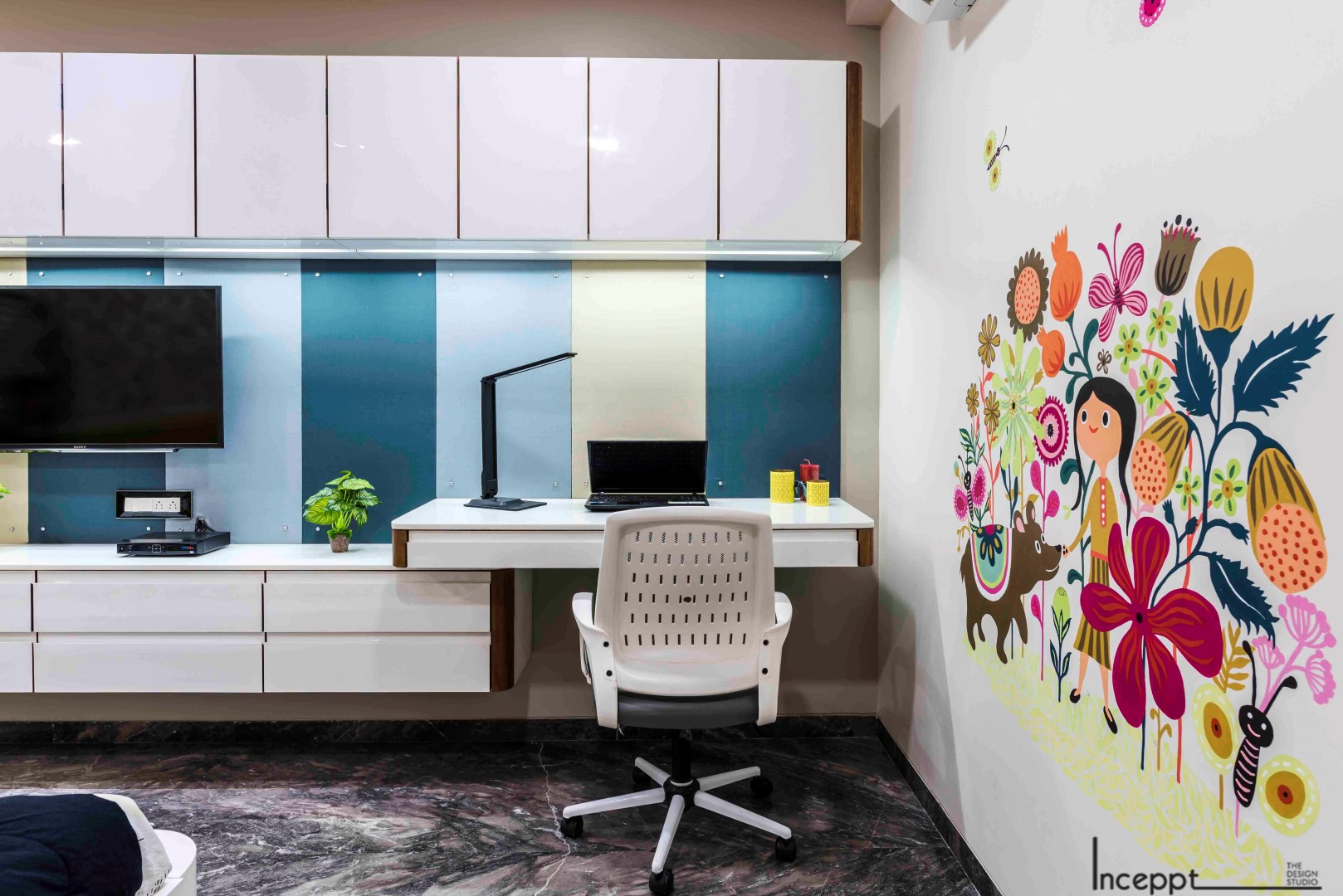 Project: Shingala's House
Architect: "INCEPPT" – The Design Studio (Ar. Kunal Engineer & Id. Pinal Engineer)
Location: Pal, Surat
Built-up Area: 2350 sqft
Photo Courtesy: The Fishy Project (Ishita Sitwala)