&nbsp
The Suit Company, designed and executed by Studio Consilio located at a prime location in old Gurugram is one of a kind bespoke men's clothing store owned by two young brothers. The client wanted the entire floor plate of 1450 sq. ft. to be divided into three separate zones- Private, Semi-private and a free flowing Public space to showcase the ensemble designs in the most efficient and elaborate manner.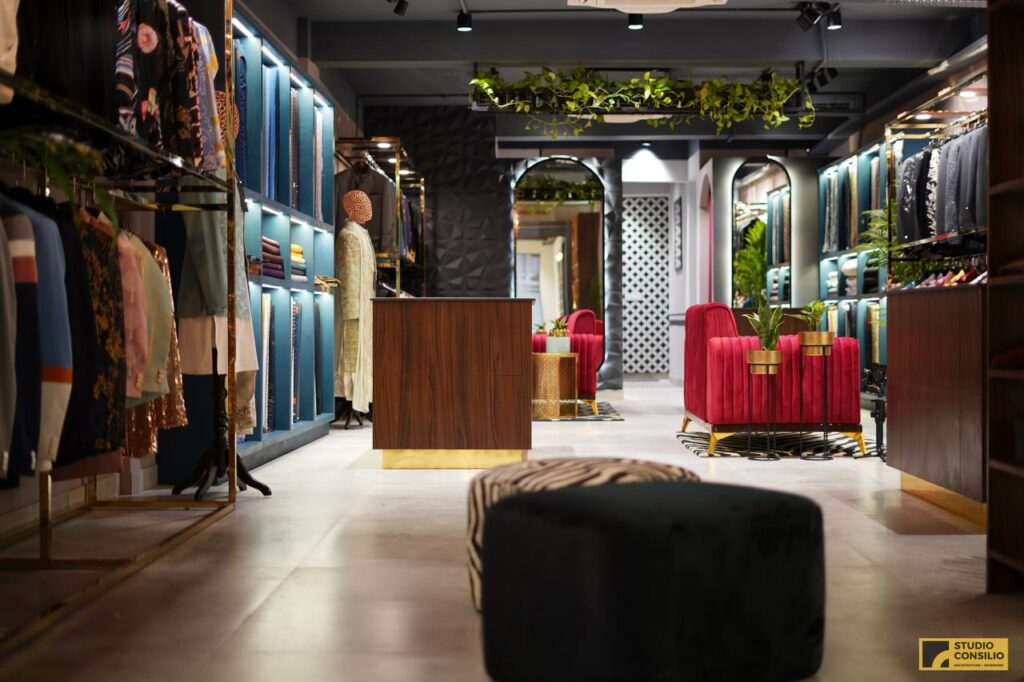 Contemporary and Chic yet Luxurious Space with an Amalgamation of Earthy , Innovative and an Extravagant Aura | Studio Consilio
Visit : Studio Consilio
The aim was to create a contemporary and chic yet luxurious space with an amalgamation of earthy , innovative and an extravagant aura. The entrance is defined by an exclusive "Wall of Fame" highlighting the entire brand that immediately captivates the eyes. The space is further followed by a grand reception designed in wooden paneling to add warmth. A small section displaying accessories in front of the reception has been articulated in arches to give an artsy and elegant touch.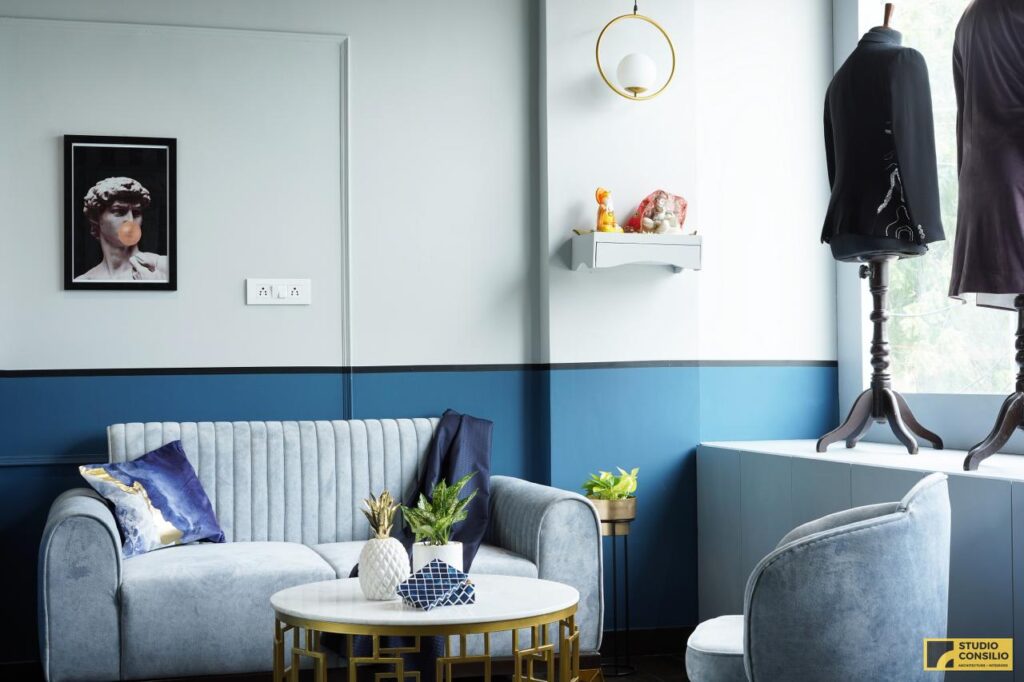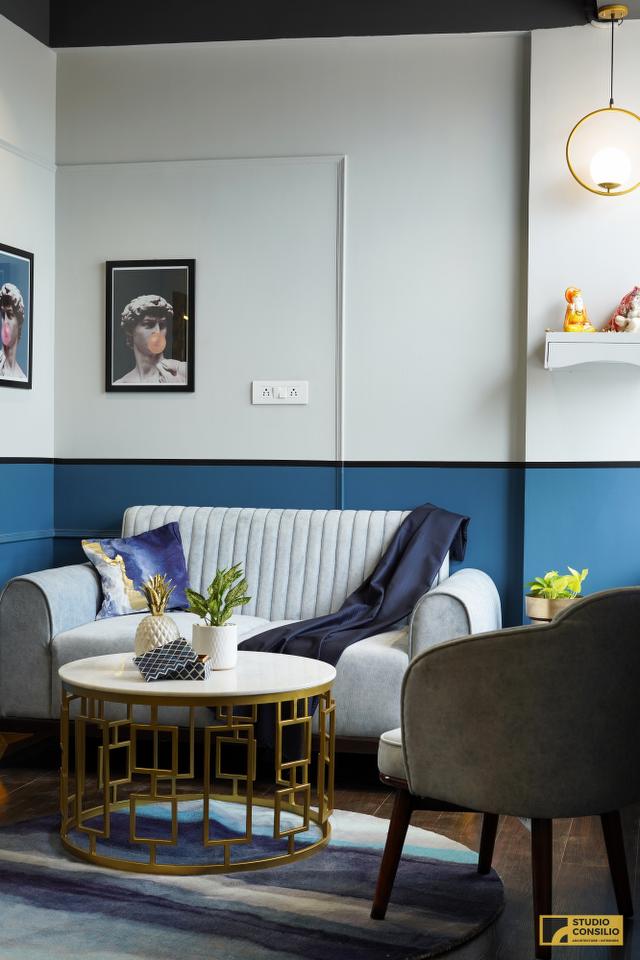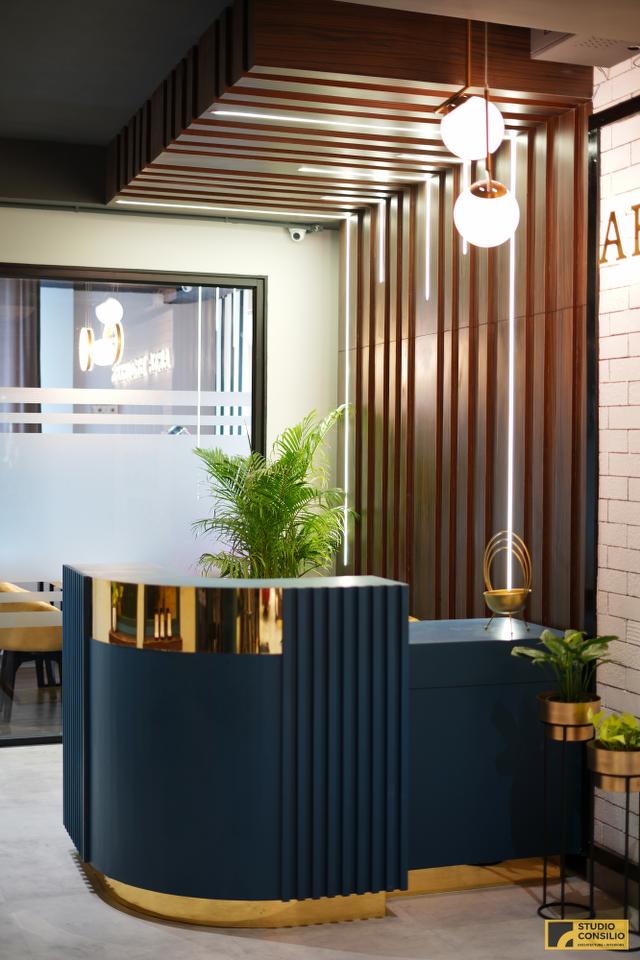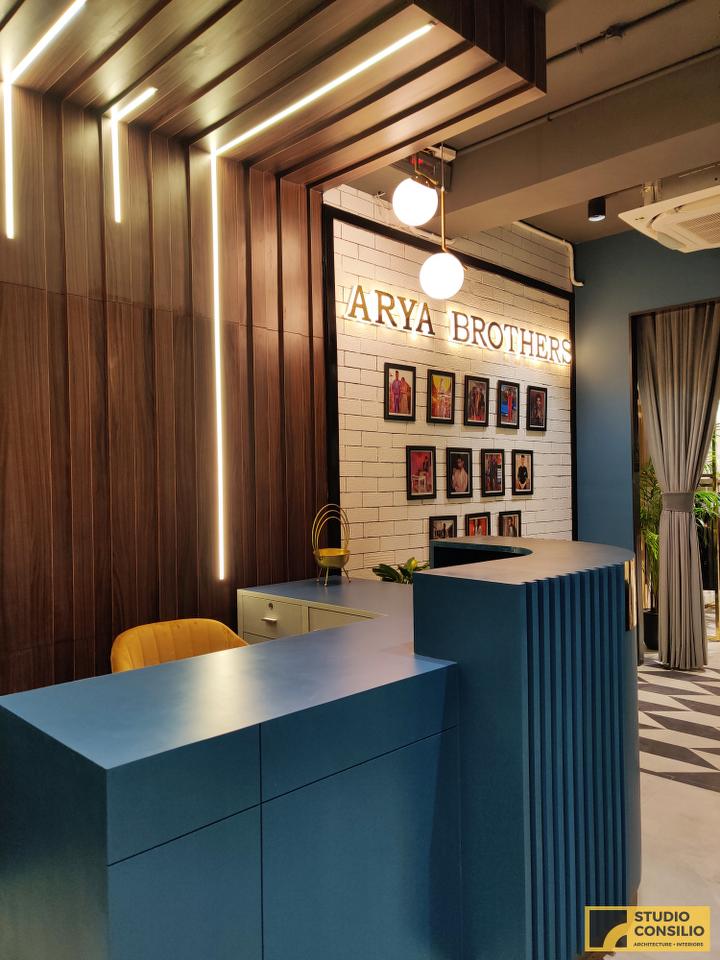 A long open hall with an exposed ceiling concept is designed with different elements that beautifully enhance the display of the wide range of attire. The use of gold metal detailing, essence of wood & customized furniture makes the space look sleek and eclectic. It is combined with just enough aesthetic and a splash of nature with a selection of a color palette predominant in earthy tones and nude shades. A dose of pop color in soft furnishing with shades of grey and blue has been used to bring out a modern outlook. Huge mirror accents are installed u as reflective surface which tends towards what most people might envision when they dream of luxury and grandeur.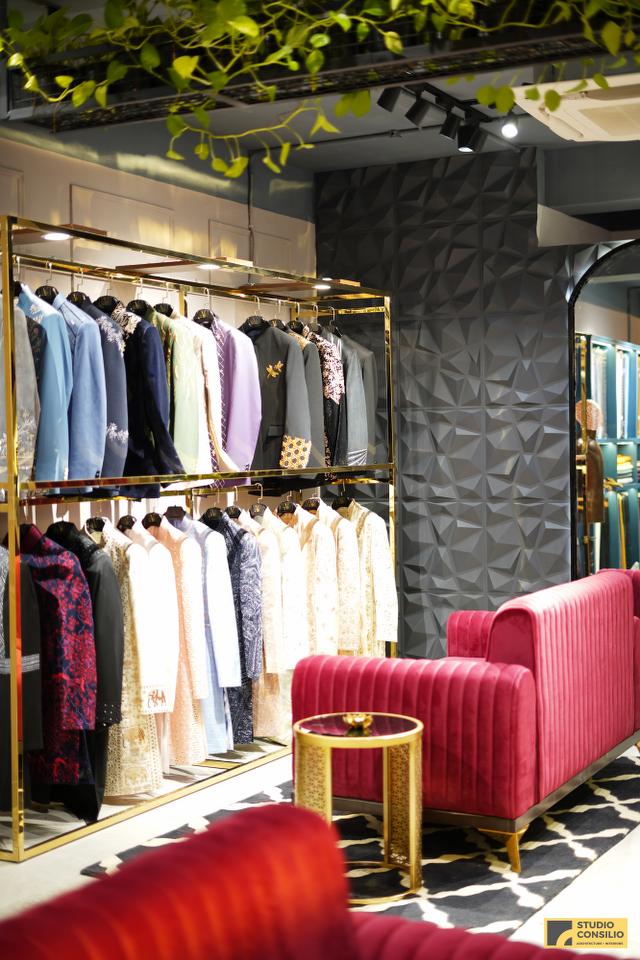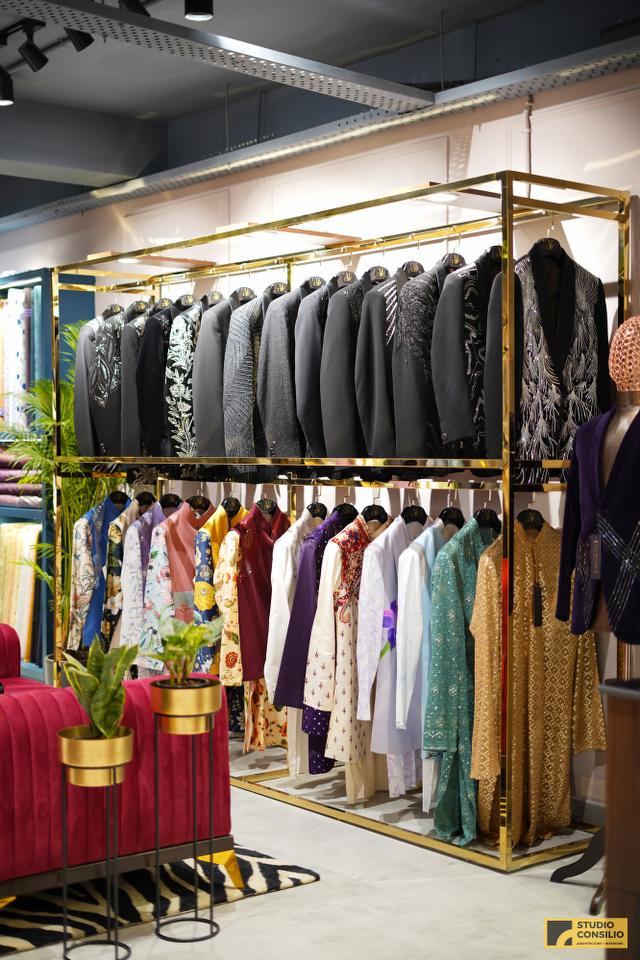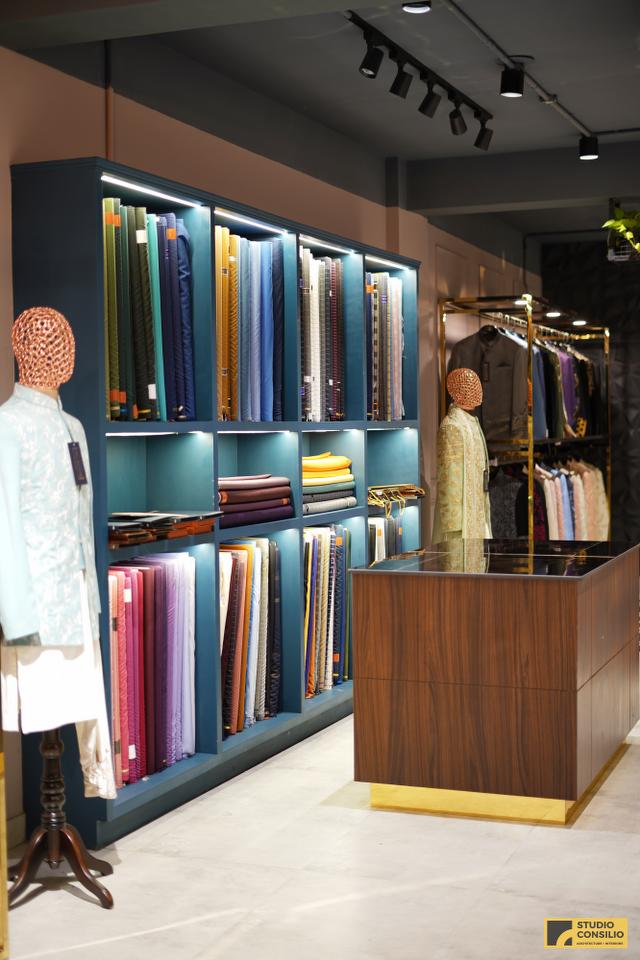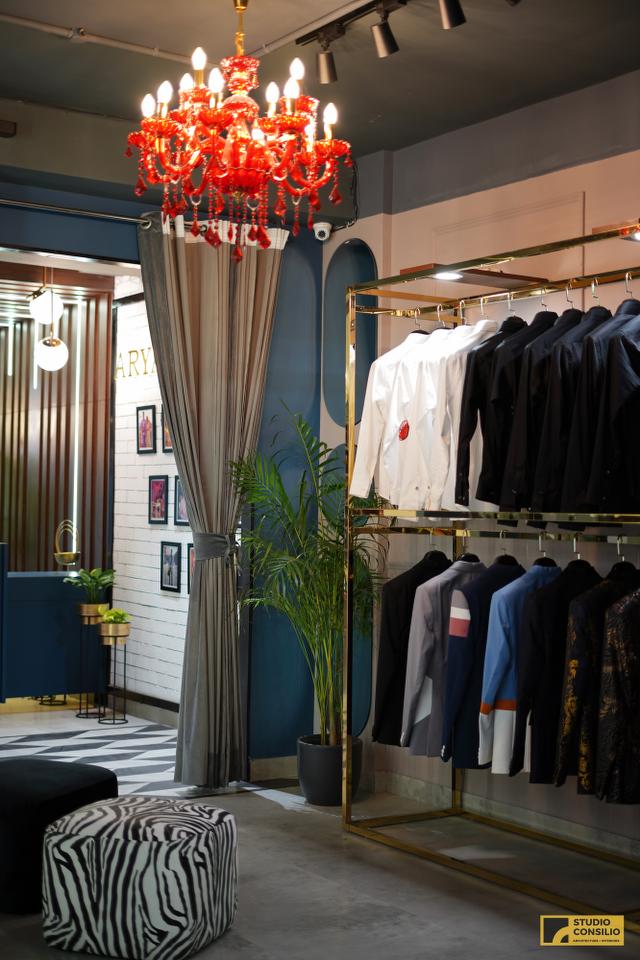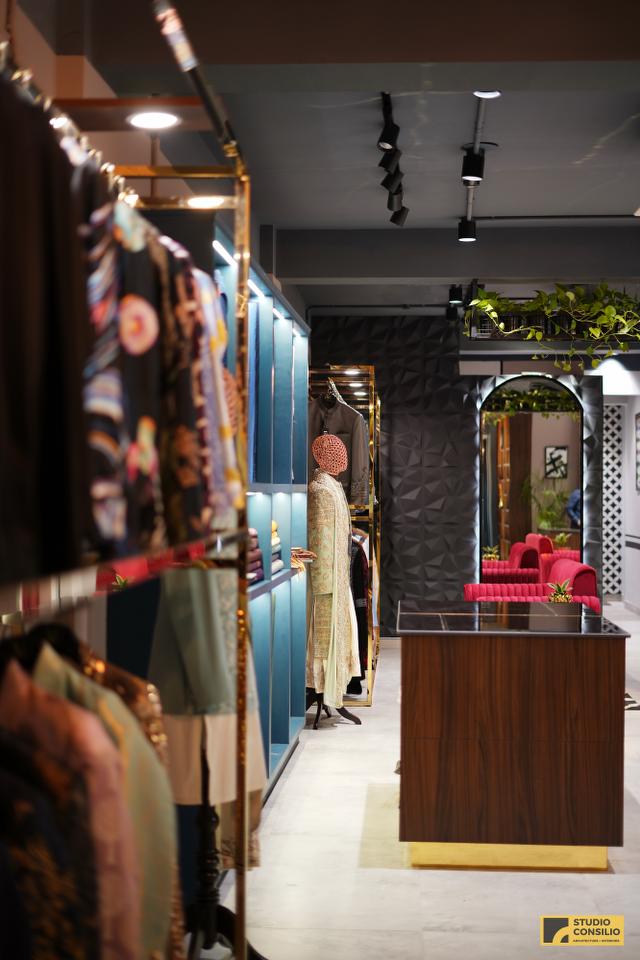 An office for creative minds, this private zone uses natural light and a variety of materials & texture for vibrancy. The use of mounding and bright colored furnishing adds a young and exciting element. It is smartly organized and luxuriously furnished that definitely calls out for attention.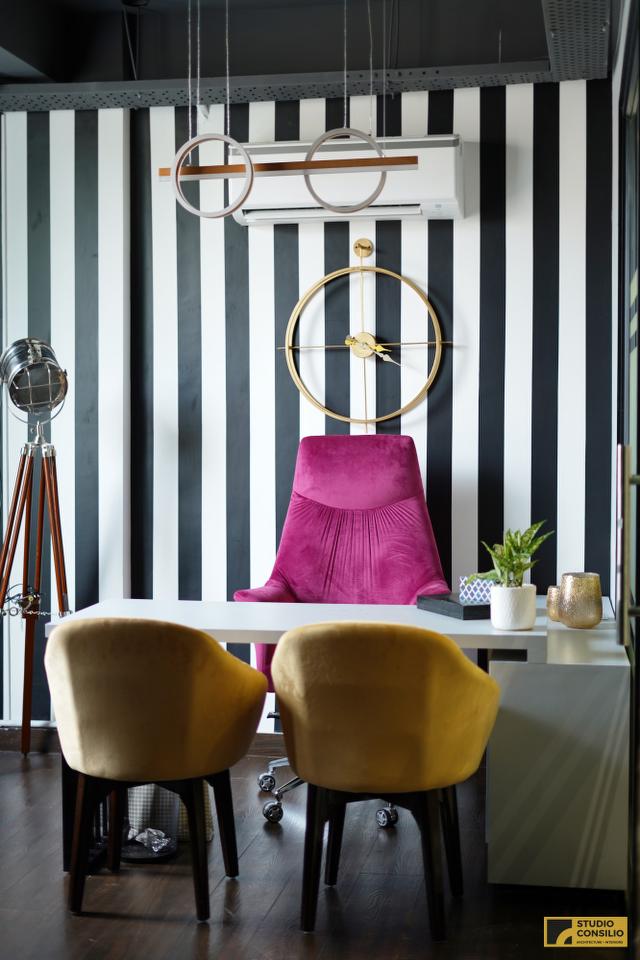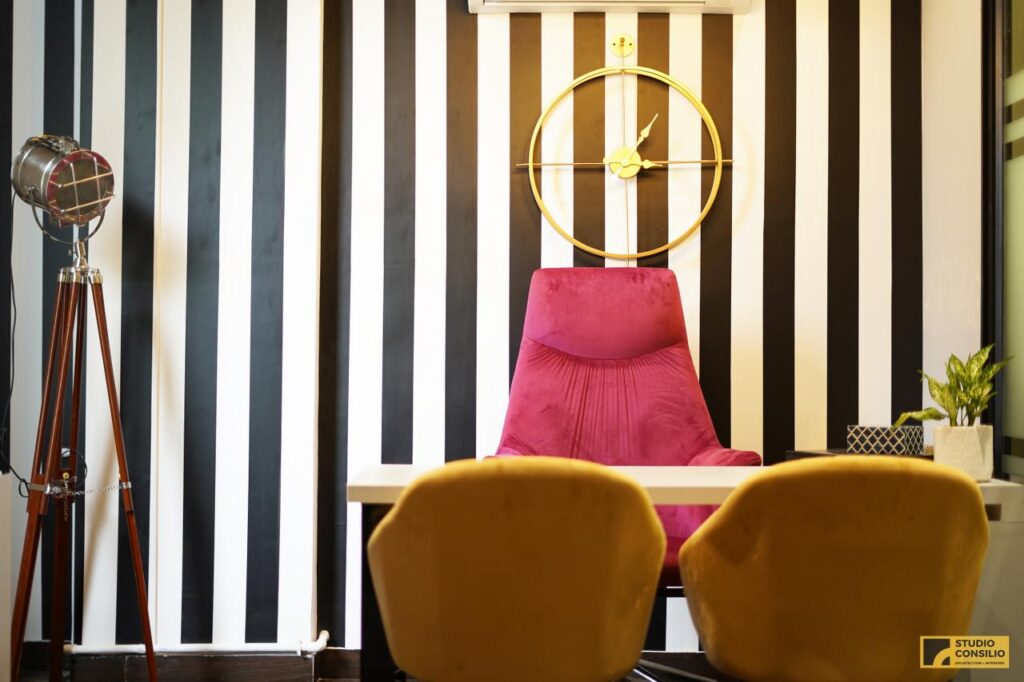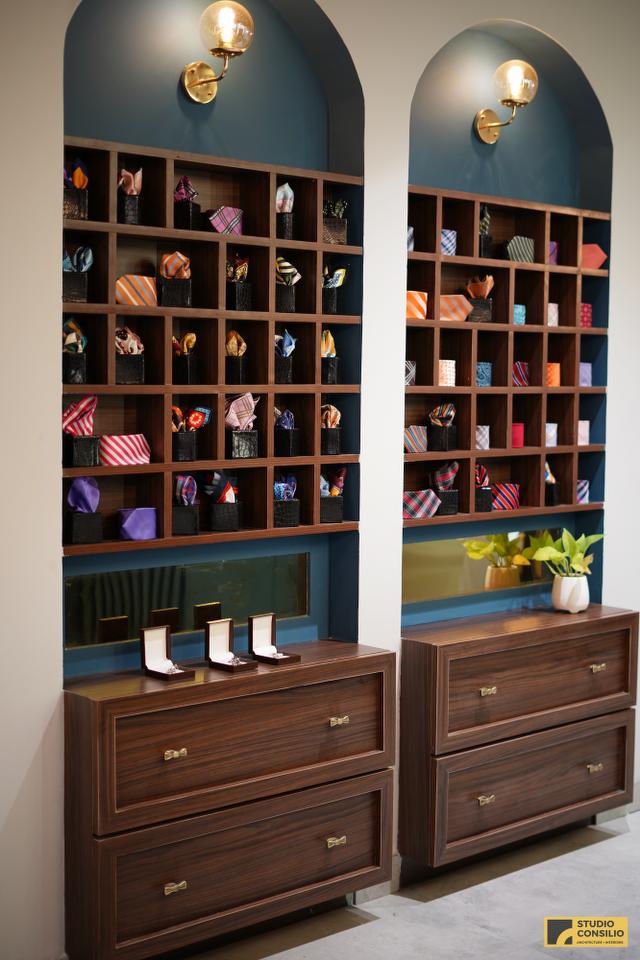 The semi – private zone includes a tailor/fitting room and a pantry designed spaciously complementing the overall aura.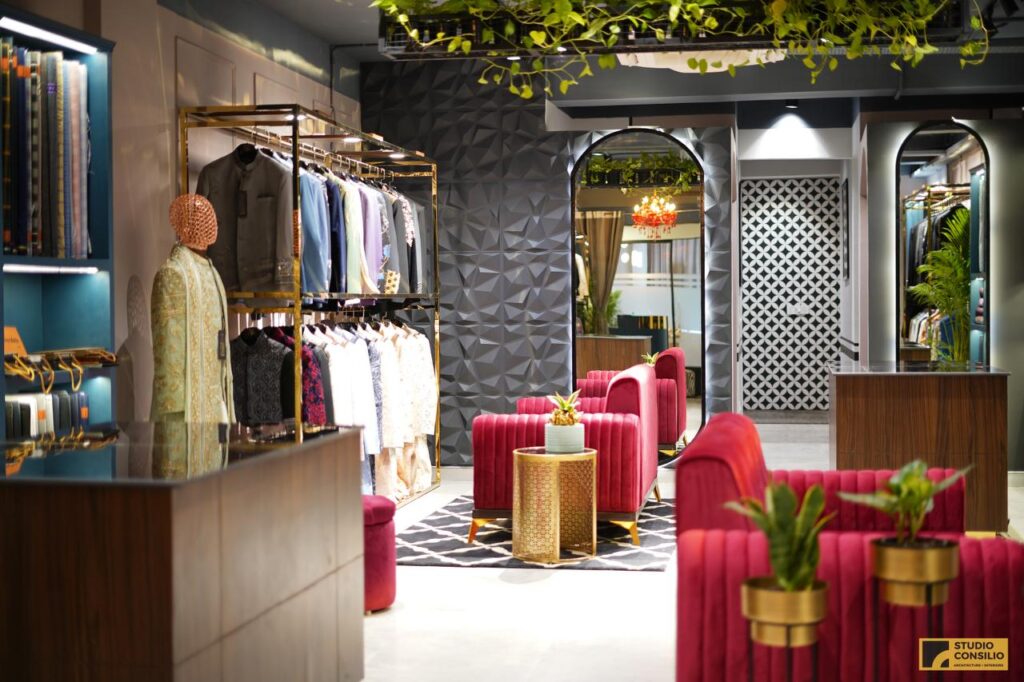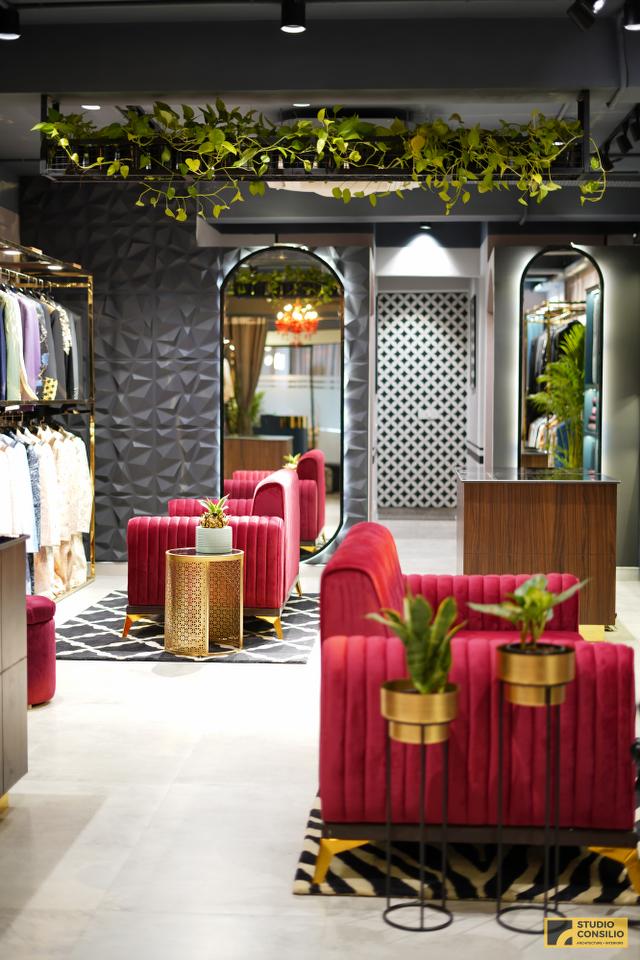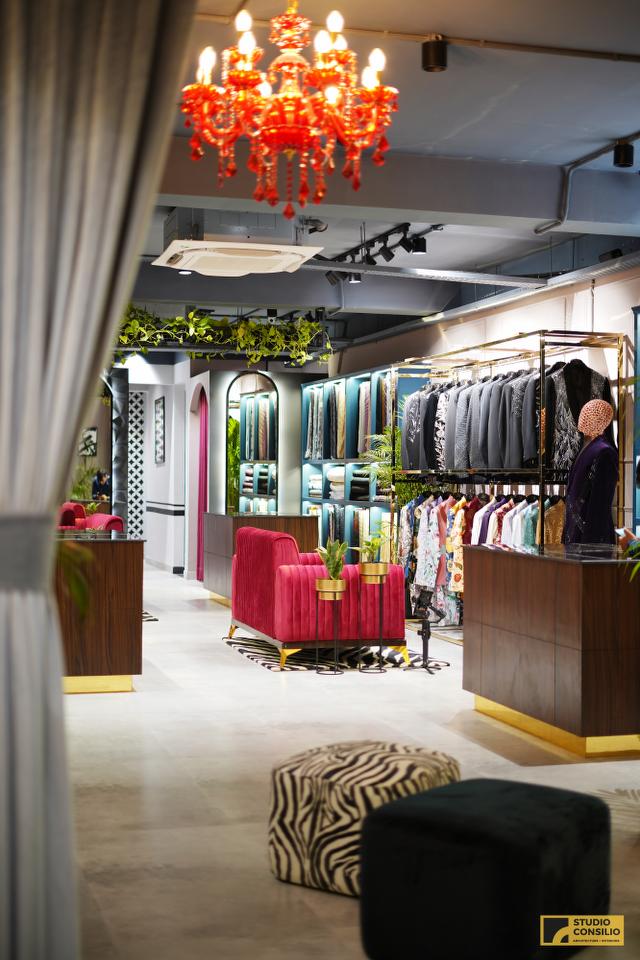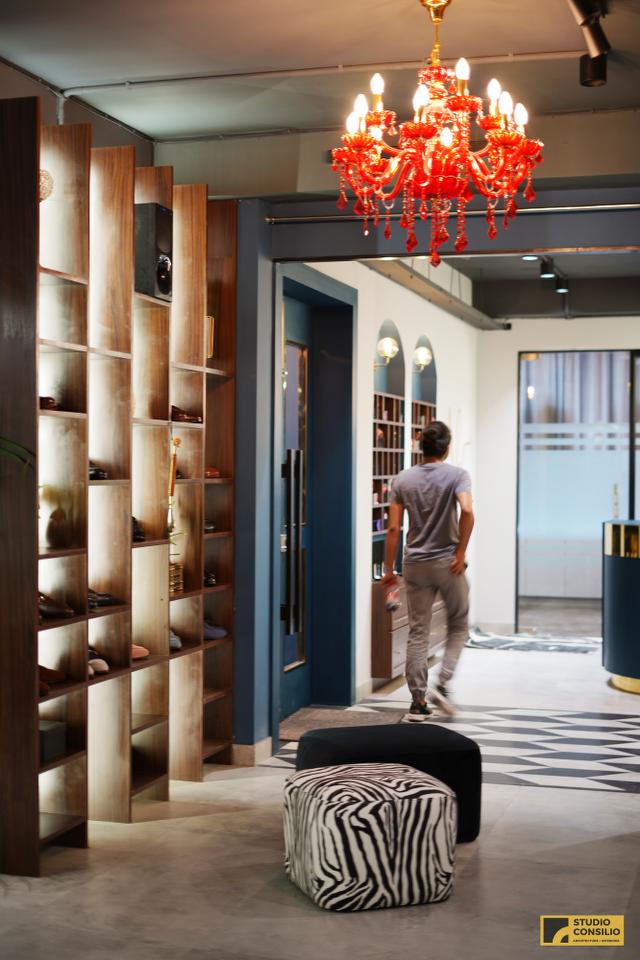 Overall, the entire store comes together to create its own identity in the neighborhood. The blend of vibrant & neutral colors, metal & mirror accents, minute detailing adds uniqueness ensuring harmony between style, comfort & luxurious customer experience.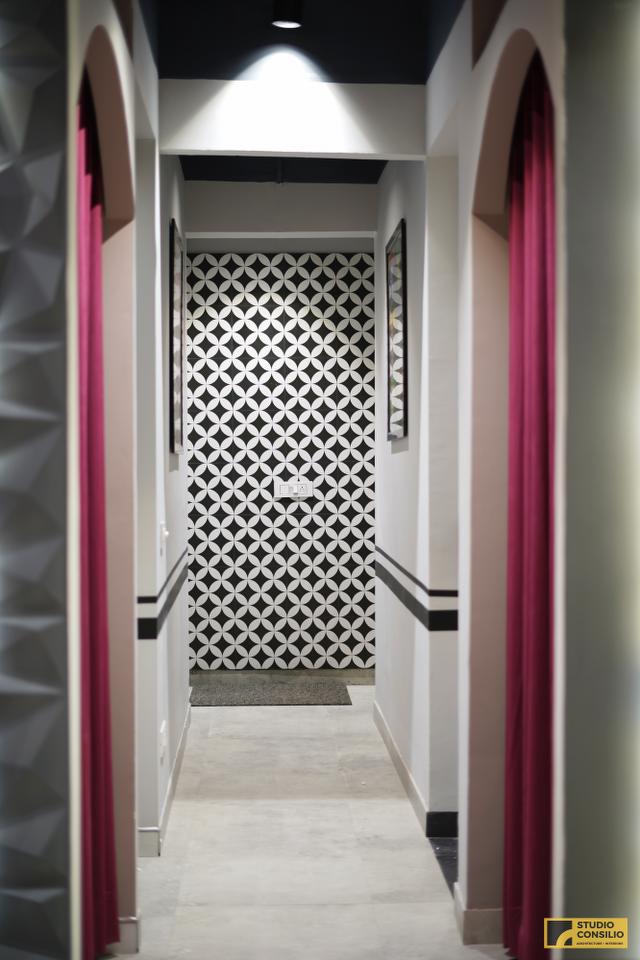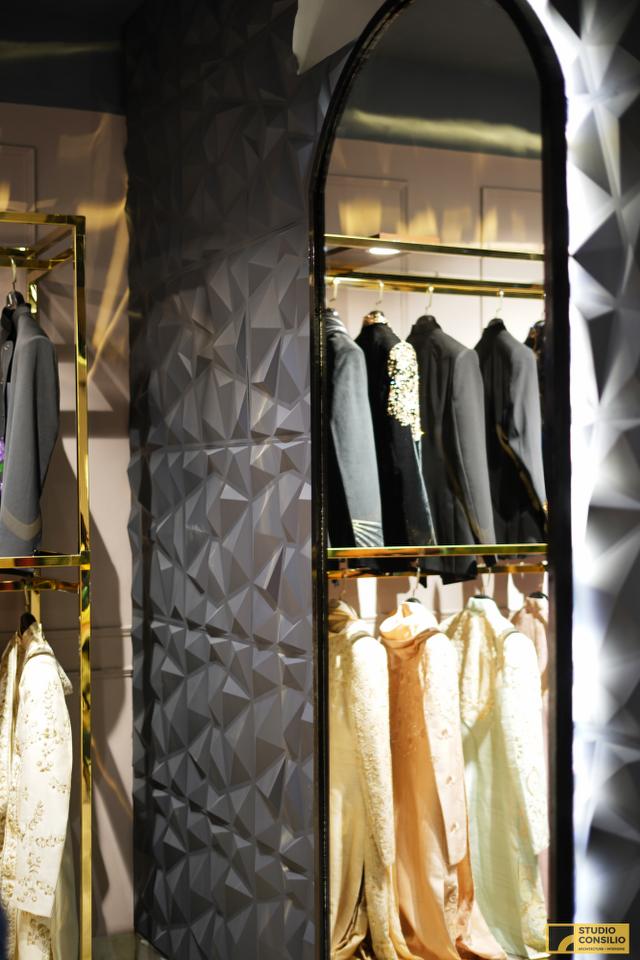 FACT FILE
Designed by : Studio Consilio
Project Type : Commercial
Project Name : The Suit Company
Location : Gurugram
Year Built : 2021
Project Size : 1450 sq.ft
Principal Architect : Aaina Sharma and Hemant Kandpal
Photography Courtesy : Studio Consilio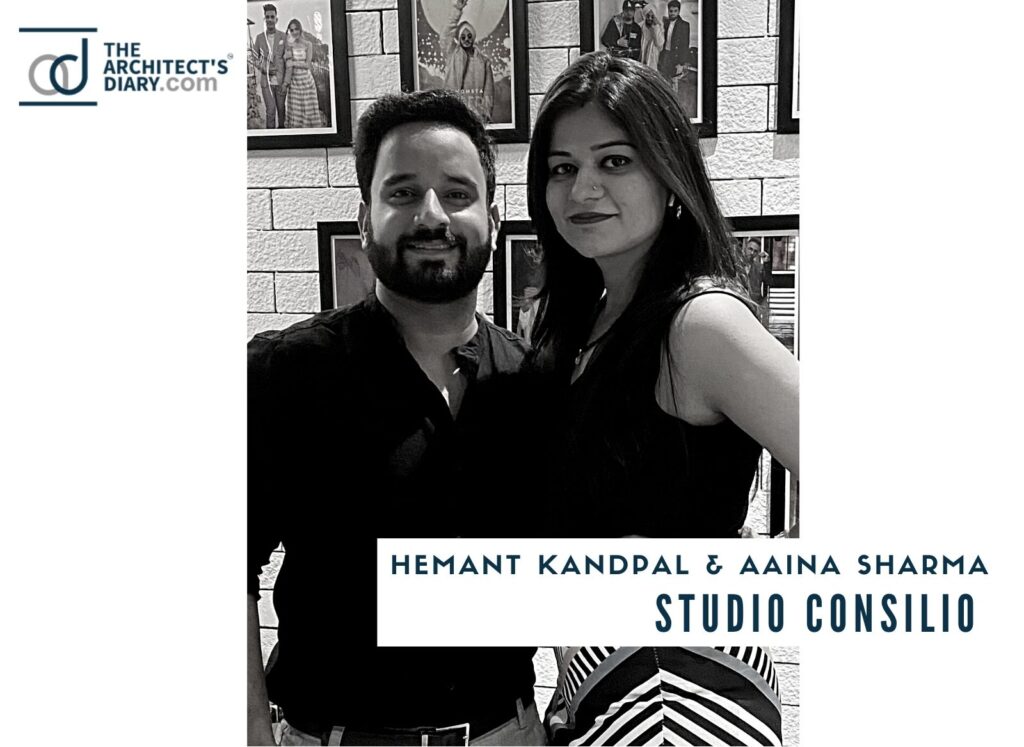 Firm's Website Link : Studio Consilio
Firm's Instagram Link : Studio Consilio