Kitchen Remodel Ideas for Your Toronto Home
Remodeling your kitchen is one of the best ways to update and improve your home. From improved usability to dramatically increasing the value of your property, a newly remodeled kitchen is one of the best investments you can make.
In this guide we'll explore kitchen remodel ideas for your Toronto home, helping you learn how to save money on your next kitchen remodeling project. Looking for a checklist on how to make your next kitchen remodel a brilliant success? Check out our guide on questions to ask before your next project and for little kitchen remodel ideas that will get your creative juices flowing.
Refacing Existing Cabinets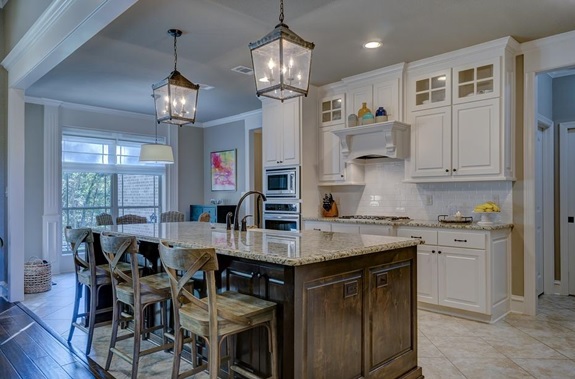 Inexpensive, yet incredibly impactful, refacing existing cabinets can help you save big on your next remodel, while transforming the look, feel and energy of your kitchen space. According to The Spruce, painting and/or resurfacing are two of the top four ways savvy homeowners can save money updating their kitchen. If your cabinets are still in good shape but simply need a facelift, this move can end up saving you thousands.
When In Doubt, Trim it Out
Think of trim like you would a fashion accessory, with the right pieces capable of turning drab into fab. Trim is a simple and affordable option to 'deck out' and update your kitchen area. It won't add any functionality to the space, but the right trim work can help to modernize your Toronto kitchen without the expense of a full remodel. Best of all, trim can be purchased in a virtually endless array of styles and designs, from modern and industrial, to timeless classics and elegant or Victorian carved styling.
Hardware Goes Soft on The Wallet
Hardware is an often-underrated element of the kitchen. From hinges and handles, to knobs and hooks, the right hardware can elevate any kitchen and accentuate or complement styling and colors. For those who have the kitchen remodel cost weighing heavily on their mind, hardware is a no-brainer, with most elements easily installed or replaced DIY without the need for a contractor.
No Man is An Island…but Could your Kitchen Use One?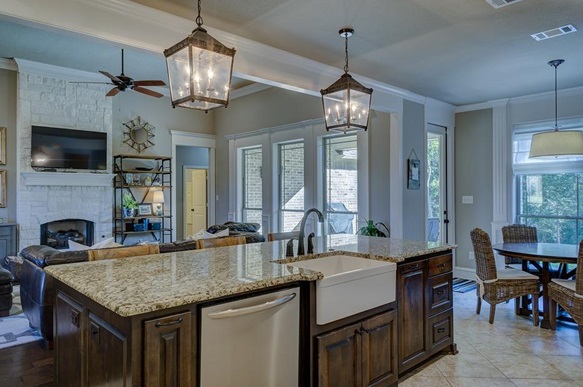 An island can add much needed usable space to your kitchen. When the budget doesn't allow for replacing all of your cabinets, an island is worth consideration. From increasing storage space to a quaint little area to eat on, prepare food, or display accessories, this addition is as versatile as it is beautiful.
Can't afford an island? Think again. There are a multitude of videos and images online to give you both inspiration and direction on how to convert an old table or cart into the kitchen island of your dreams. For those who are handy, and enjoy a bit of a challenge, the reward can be great.
Make a Splash with Your Backsplash
A common theme throughout this guide is focusing on the 'little things' that can have a big impact. Following that trend is the backsplash. Although increasing in popularity, the backsplash has long been an underutilized design element of the kitchen. Gone are the days of boring tile or luminant. Today, Toronto residents are customizing and personalizing their backsplash with unique designs, bold colors and more.
Get Thrifty with Refurbished or Vintage Items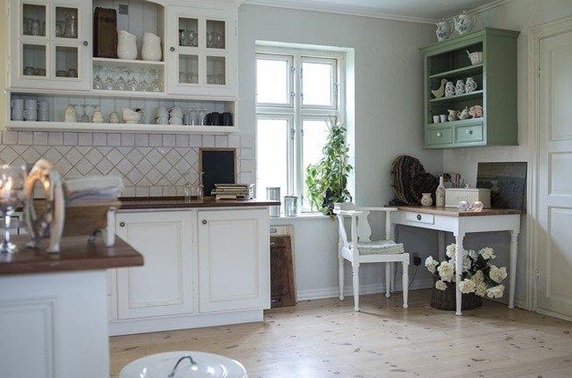 From hardware to lighting and furniture, don't be afraid to go on the hunt for something refurbished or vintage. Thrift shops, garage sales, classified ads and auctions or estate sales are all open season for those looking to save money on their kitchen remodeling project.
As a bonus, you might just find something truly unique that no one else will have, all while taking an eco-friendly approach that gives an otherwise discarded item new life and purpose.
Kitchen Remodeling Companies Near Me: why hiring local matters
Kitchen remodel cost. We all know how expensive remodeling a kitchen can be. Despite the massive value it adds to our homes, it is still a major hit on the wallet.
Searching for 'kitchen remodeling companies near me' may help ease the financial burden in a few ways, all while supporting your local community.
First off, locally and family-owned and operated companies tend to focus on value and service, often putting people before profit. Kitchen remodeling companies near you also have less distance to travel, reducing the time it takes to commute between the job site and potentially lowering costs. Similarly, shipping of items over a shorter distance may also reduce labor and transportation costs. Finally, a local company will have a better understanding of the market and how to get the most from your budget while maximizing the return on your investment.
Ready to Get Started Planning Your Next Project?
Reach out to Kitchen Land for expert guidance and advice on getting the most from your remodeling budget, and shop their selection of breathtaking custom kitchen products today.