&nbsp
Located in Ahmedabad, Gujarat, we designed this colourful office space for 'Rupiya.app', a Fintech company. There were six area requirements of the client, namely – the CEO's cabin, a meeting room, section for the sales / graphics team, space for the developers' team and the recreation as well as the pantry area, all to be designed in 1,850 sq.ft area.
Colourful Office Space For 'Rupiya.app' | JAGRUT SHAH ARCHITECTS AND ASSOCIATES
visit : JAGRUT SHAH ARCHITECTS AND ASSOCIATES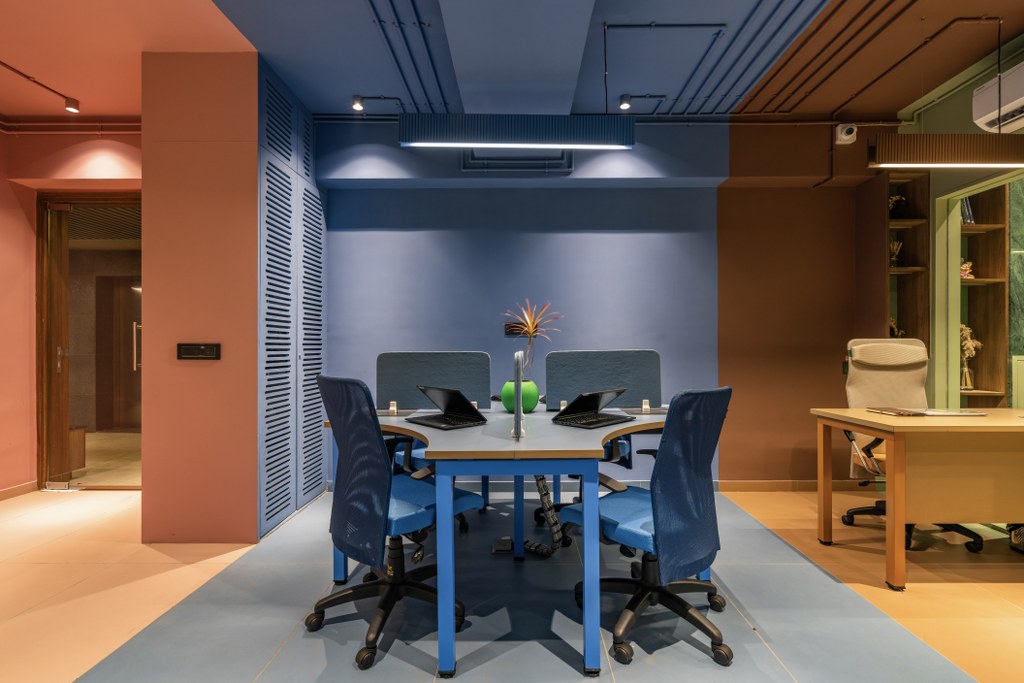 The space acquired for the office was small and the size of the staff increased during the design process. This hence changed the design approach leading to the shape of the furniture being proposed as per the circulation.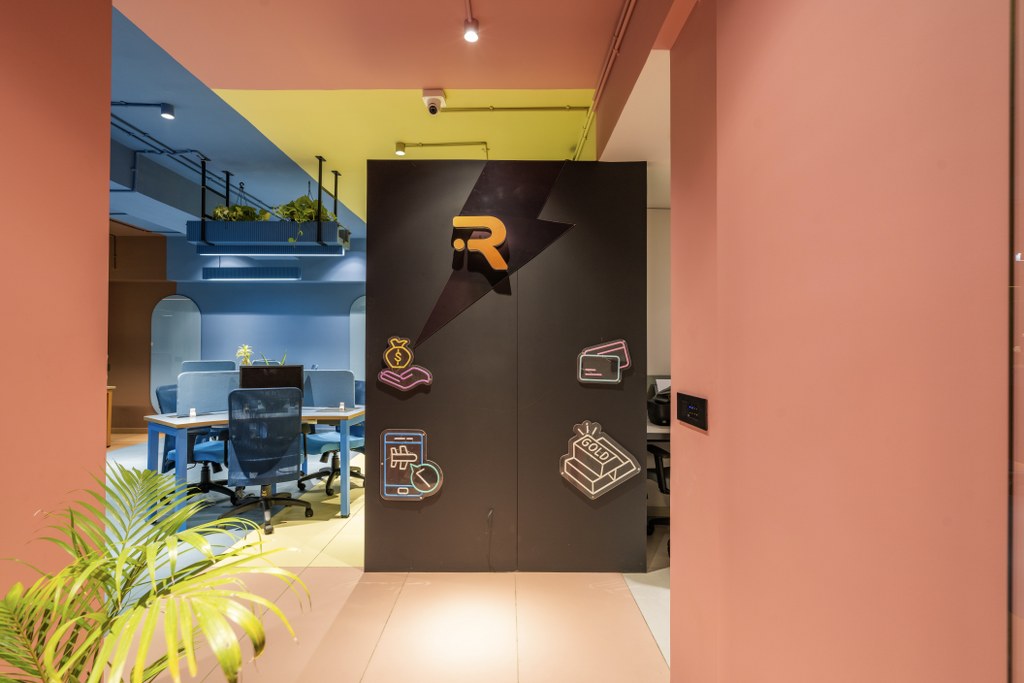 Having a capacity of 42 people, half the staff is seated in the IT developers' section which has a colour scheme more subtle and calming to the eyes in comparison to the sales and graphics section which has a strong use of vibrant colours.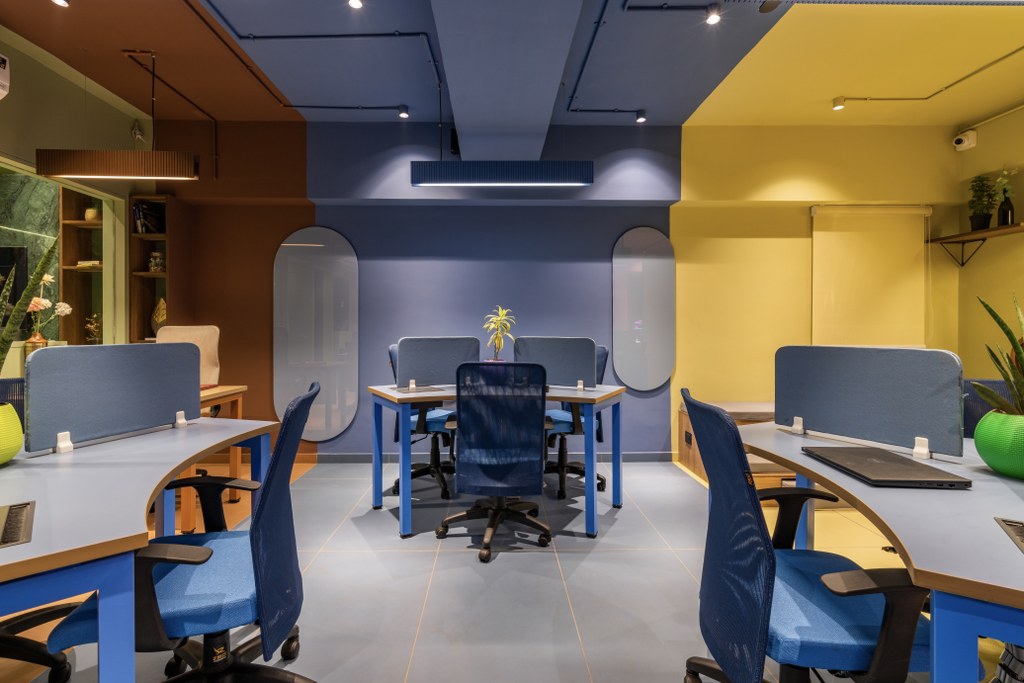 The colourful side even though vibrant is colour coded, each colour representing a zone in the space.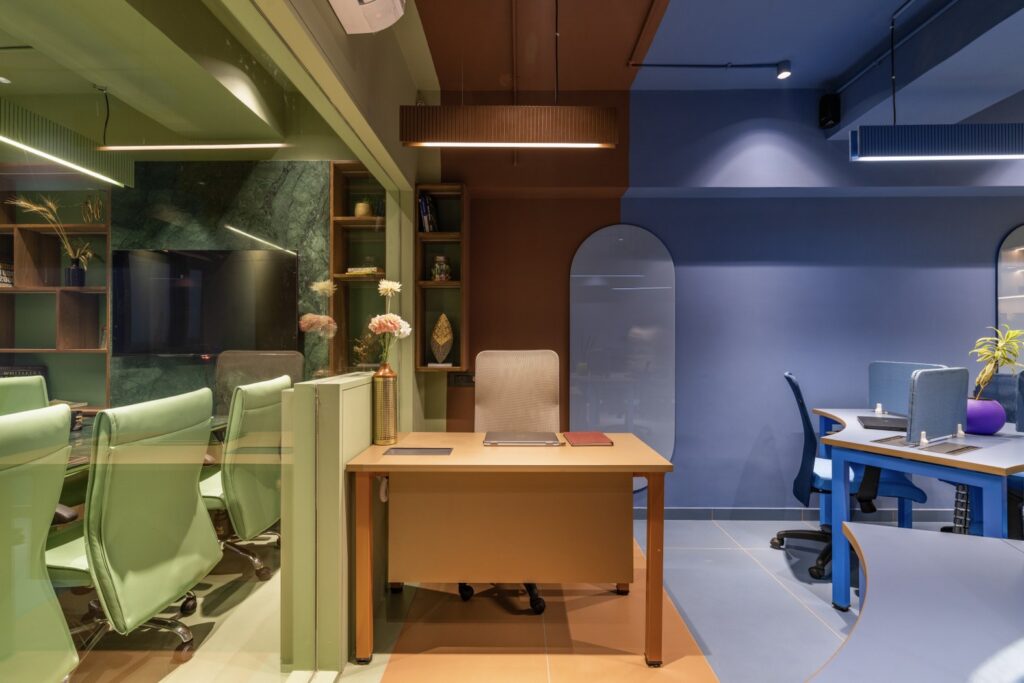 Each section not only has walls as per the colour zone but even the fabric, furniture, floor tiles and glass have been coordinated with the respective zone.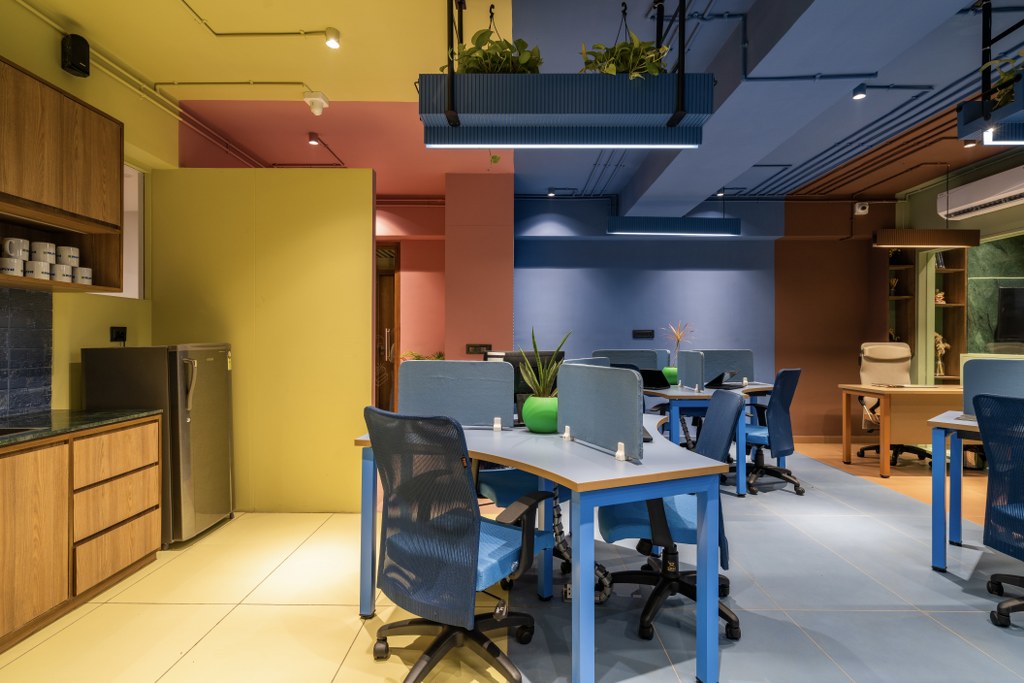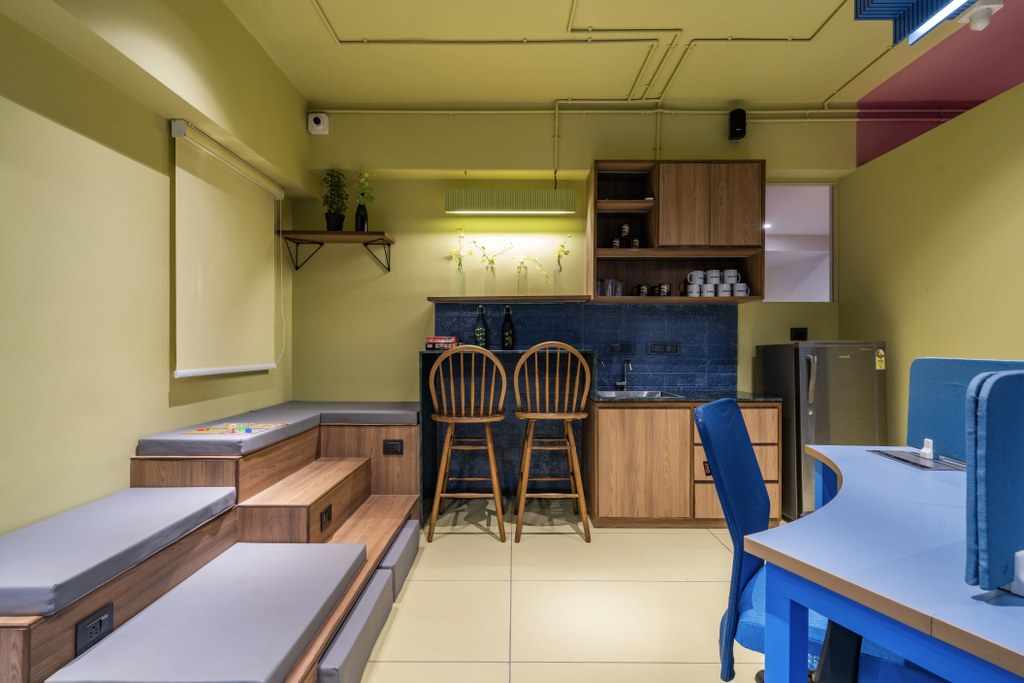 For the CEO's cabin and meeting rooms, we have used green marble in the panelling as well as the tabletops. These spaces are also where there was maximum natural light available and acted as the quiet corner of the office.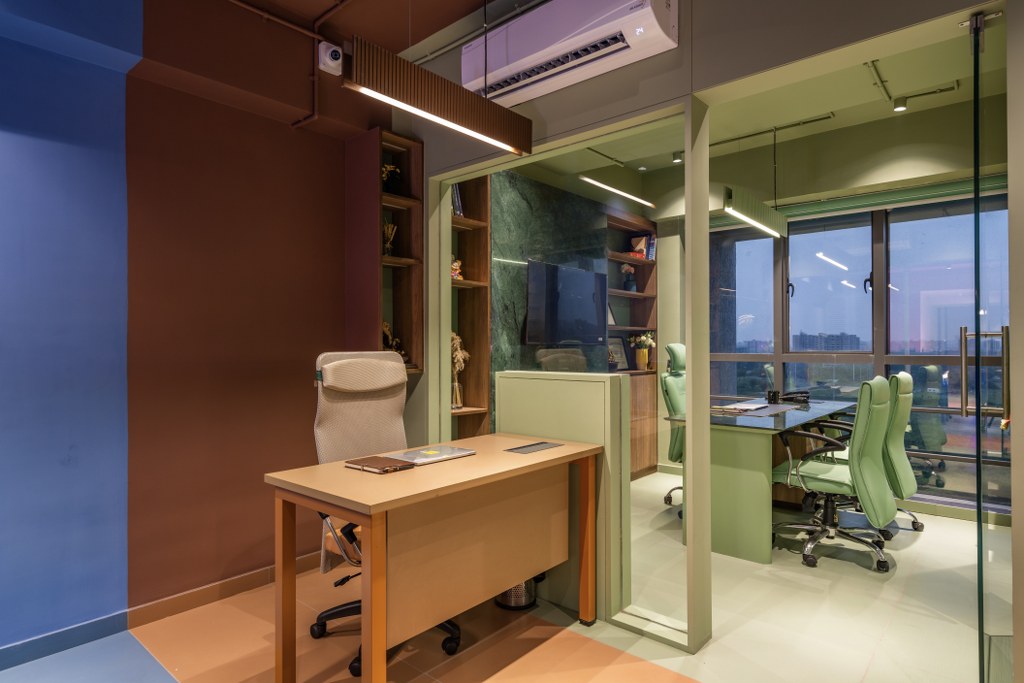 This multi-colour environment in the sales and marketing space inspires creativity and energy at the workplace. The table design and orientation for the staff is such that the angle allows each screen to be visible to their respective team leaders while keeping privacy of the leaders intact.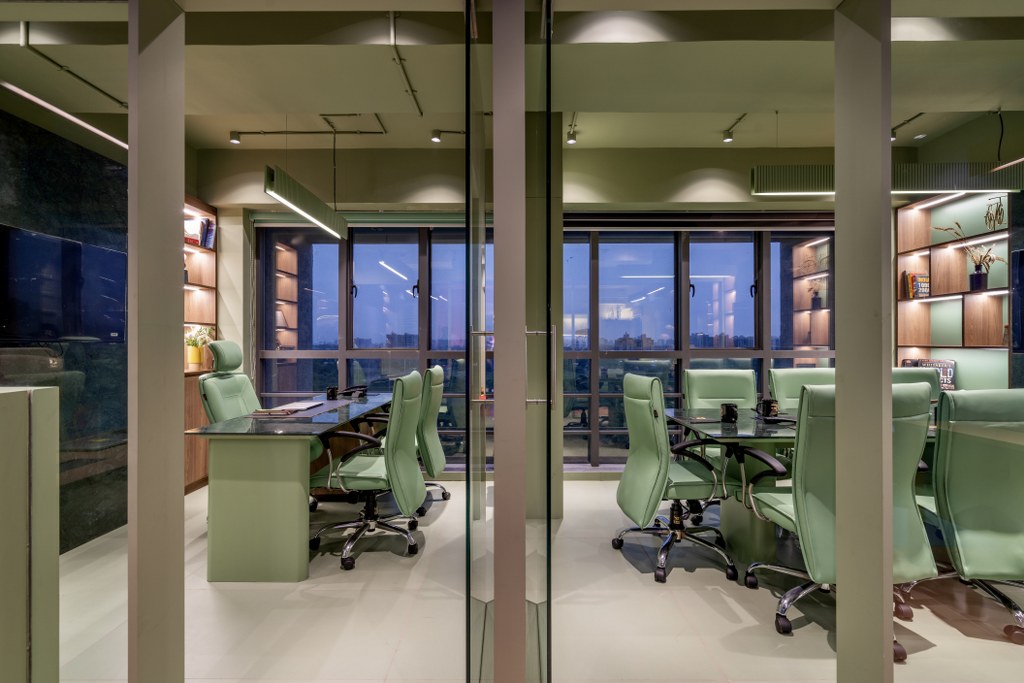 The green section for the CEO cabin and conference room, the coffee colour for the team leaders, the yellow area for the break-out section and blue in the working area.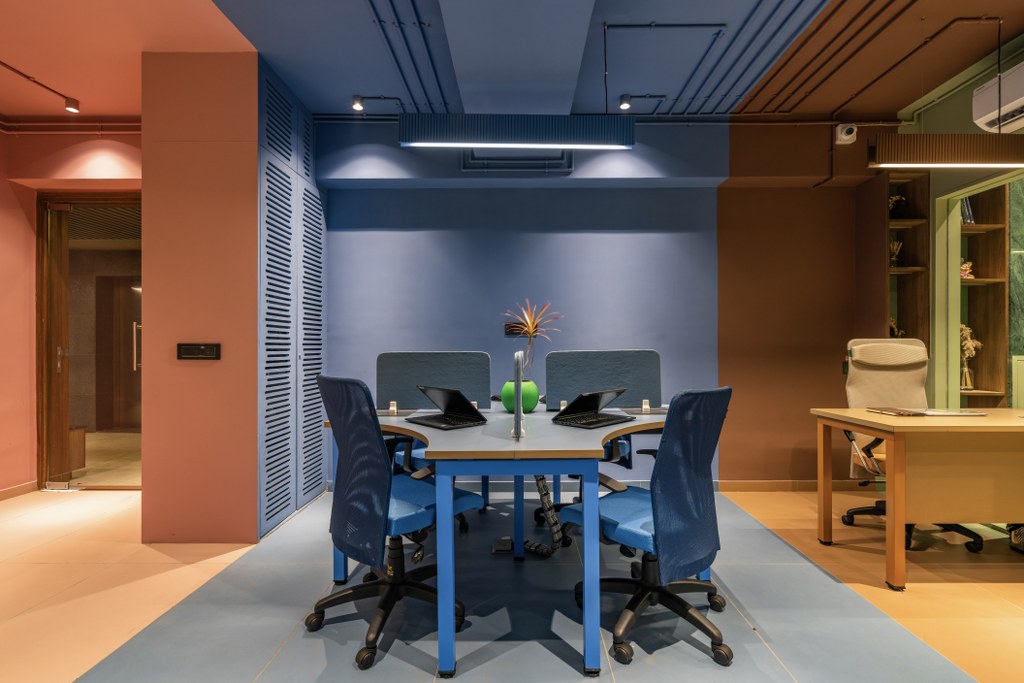 The ceiling has been kept exposed allowing a larger feel to the spaces. Live plants have been incorporated throughout the office at eye level and from above the lights.
FACT FILE :
Designed by : JAGRUT SHAH ARCHITECTS AND ASSOCIATES
Project Type : OFFICE INTERIORS
Project Name : RUPIYA.APP Office Interiors
Location : Ahmedabad, Gujarat
Year Built : 2022
Duration of project : 40 days
Project Size : 1850 sq.ft
Project Cost : 28 LACS
Principal Architects : Ar. Jagrut Shah & Ar. Keval Vadaliya
Team Design Credits : Ar. Rutva Trivedi & Pranav Shipugude
Photograph Courtesy : Inclined Studio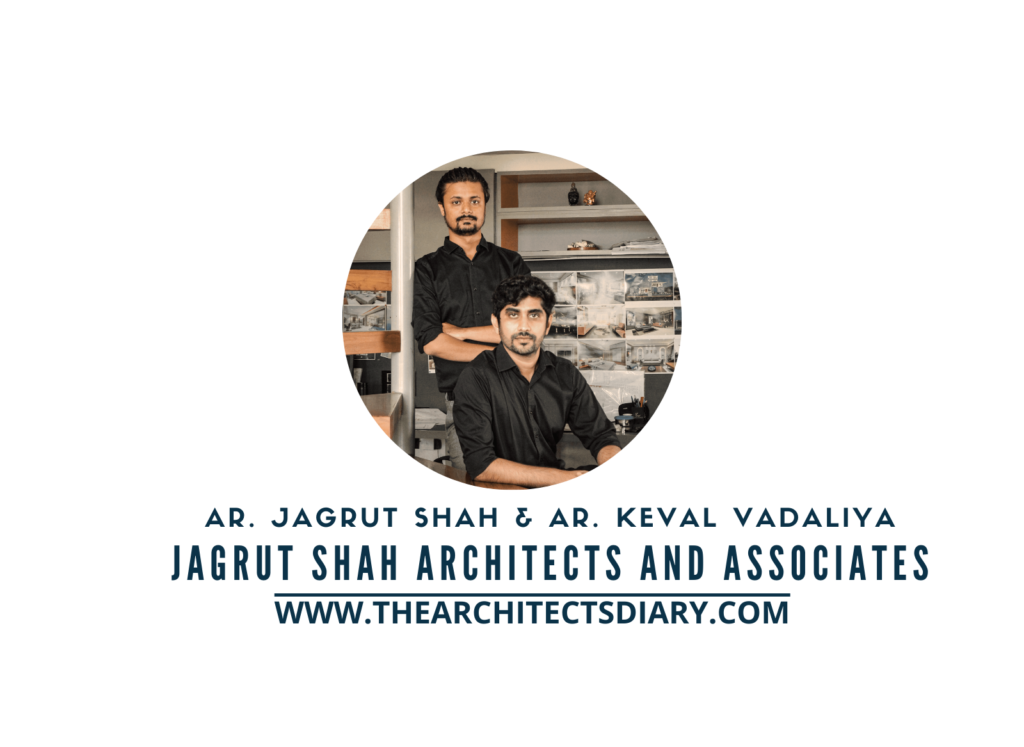 Firm's Instagram Link : JAGRUT SHAH ARCHITECTS AND ASSOCIATES
Firm's Facebook Link : JAGRUT SHAH ARCHITECTS AND ASSOCIATES
For Similar Project>> PROVIDING THIS ENVIRONMENT CONSULTANT OFFICE WITH AN ECO-FRIENDLY AMBIENCE