Bungalow with Exquisite Look & Luxury Living | Deep Breath Architecture
The bungalow of Mr. Ankur Arora and his family is designed in Surat, Gujarat which aims to get the exquisite look to its exteriors and also a comfortable and luxury living without losing the wiles of its exterior and interior semblance. Therefore, the residence is designed 3 stories where every space is divided according to its usage.
Visit: Deep Breath Architecture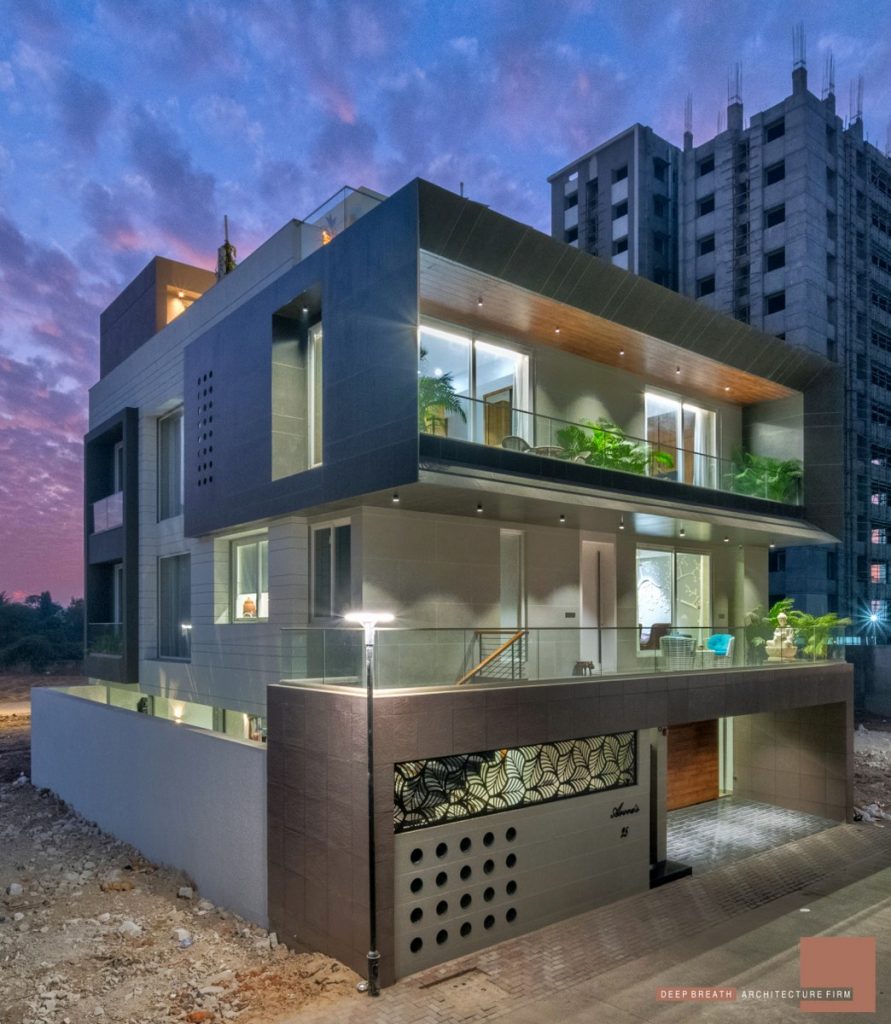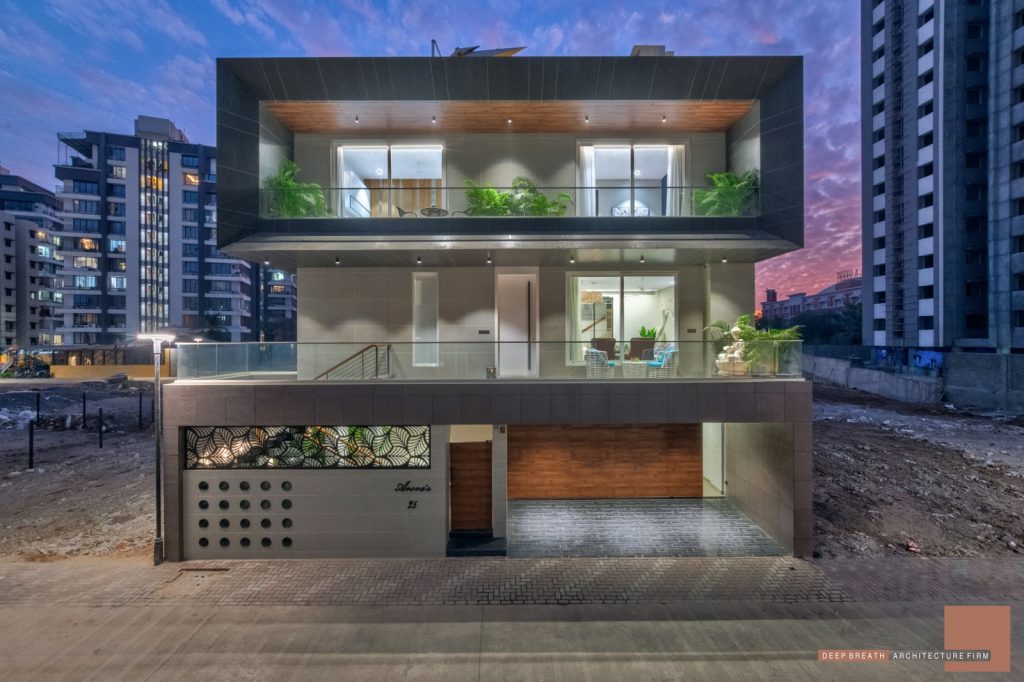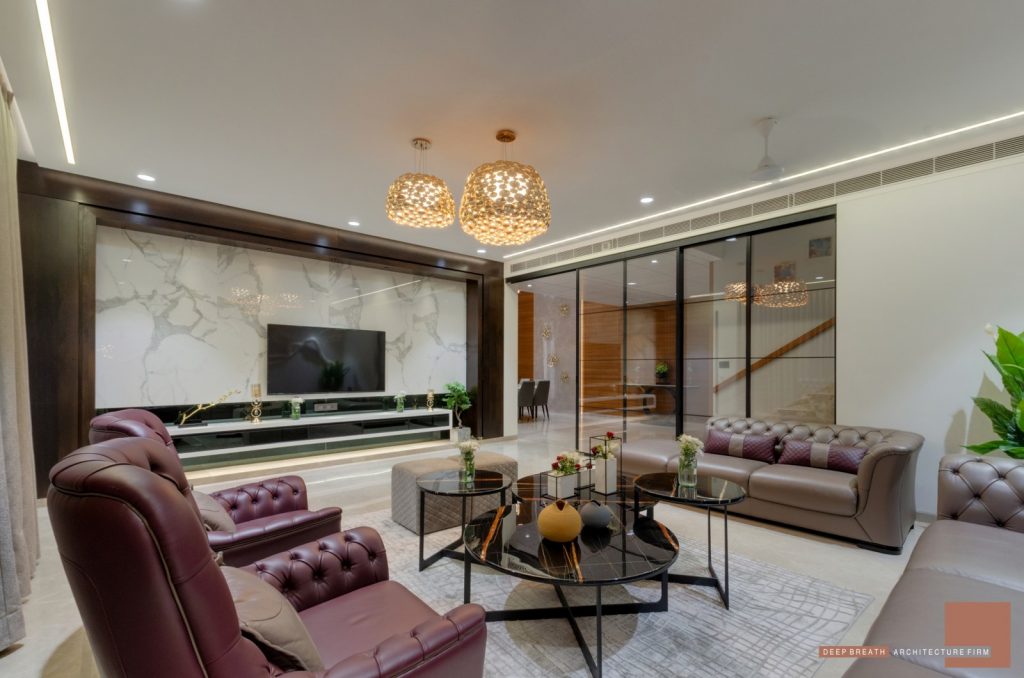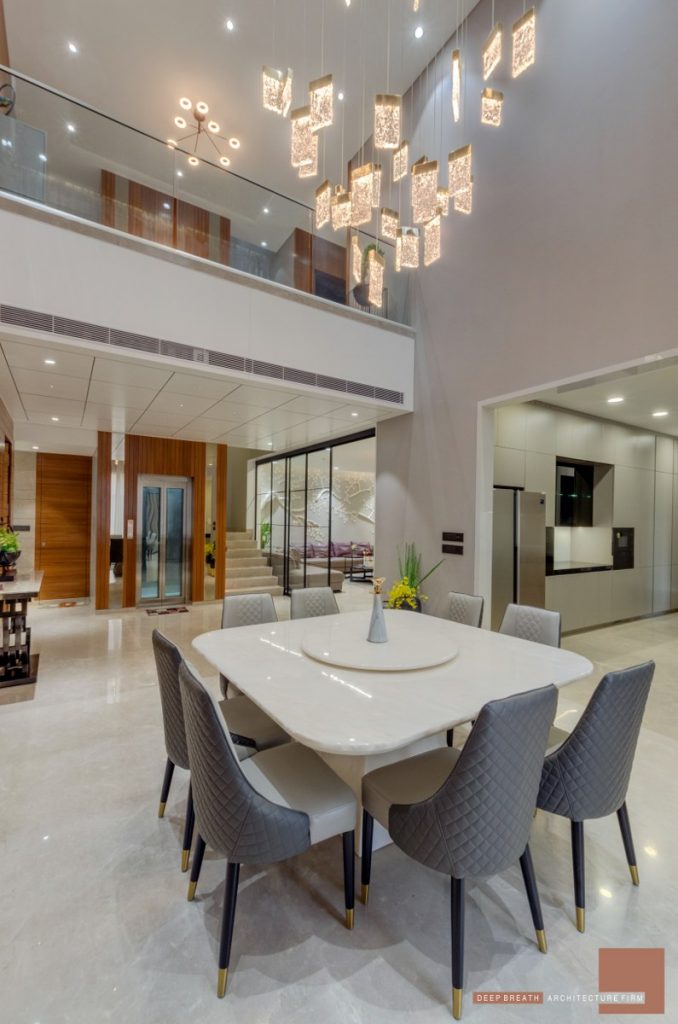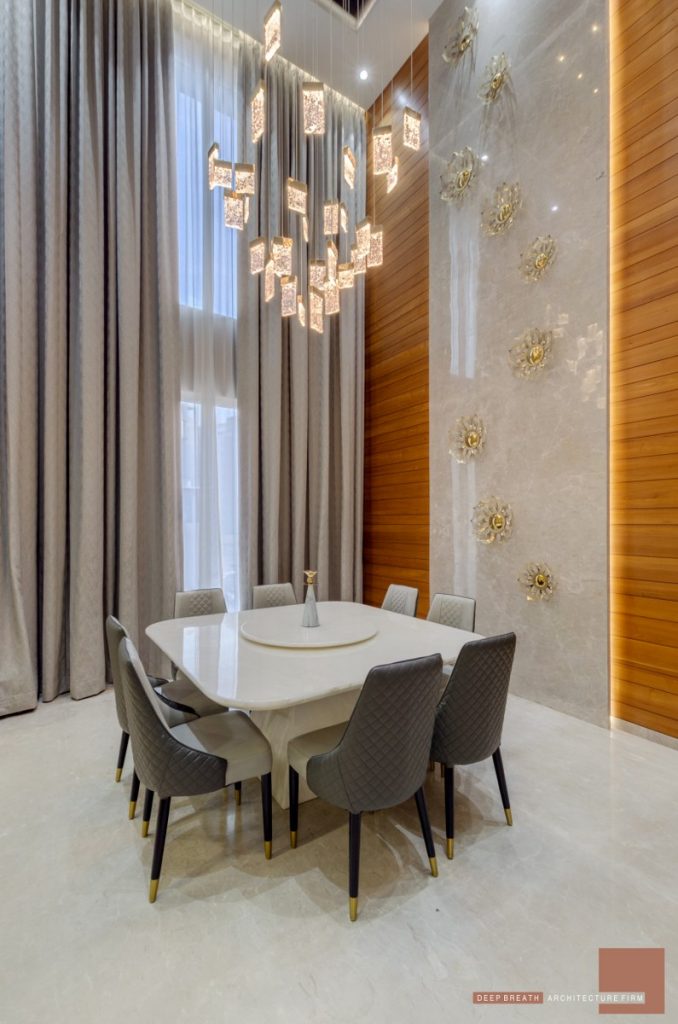 The first floor of the house incorporates a hierarchy of zones with formal living spaces in front and private areas at the back. The bedrooms and toilets are in the rear along the north-south axis while the drawing, living, and kitchen areas are grouped, where dining space is the double-height space which adds the whole space a spacious look.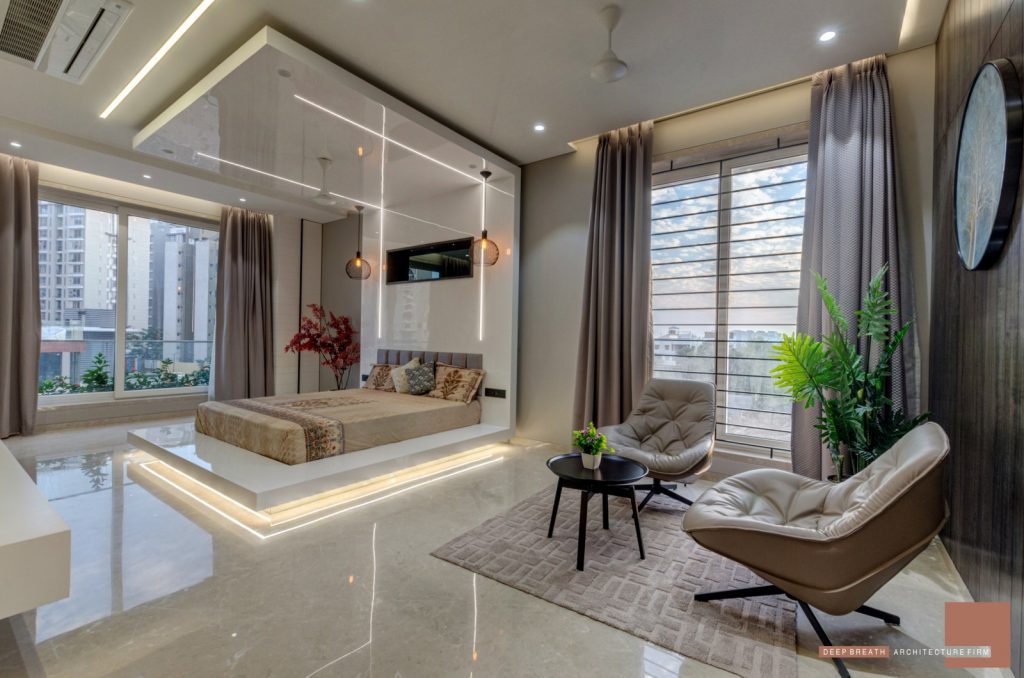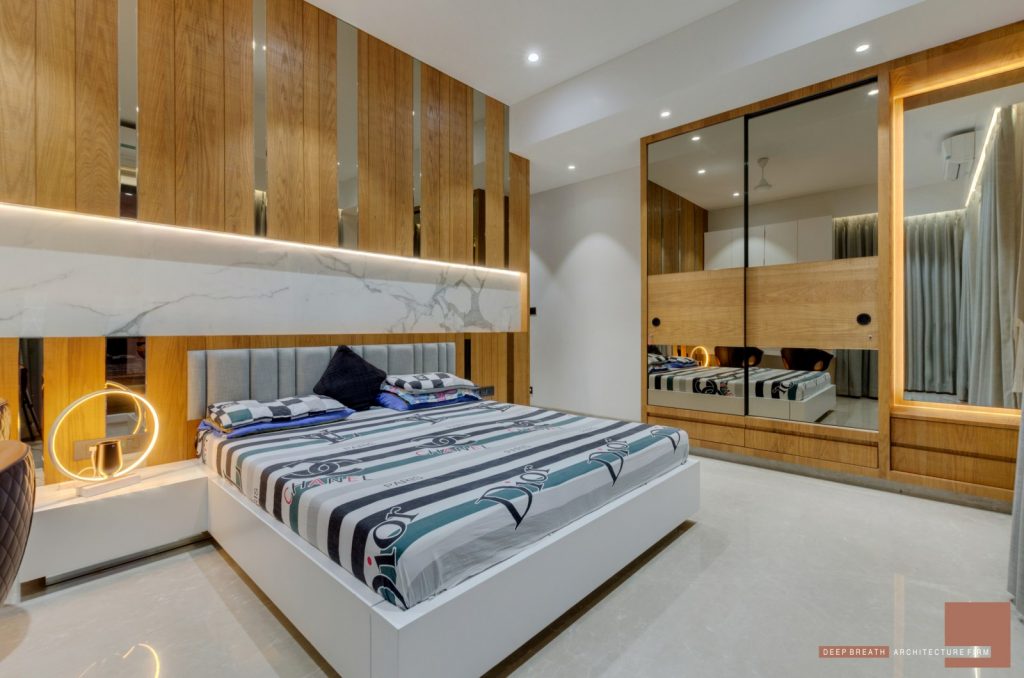 While on the second floor the whole space is converted into a private space as all three bedrooms are on that floor with a central lobby space that has a look down on the dining area.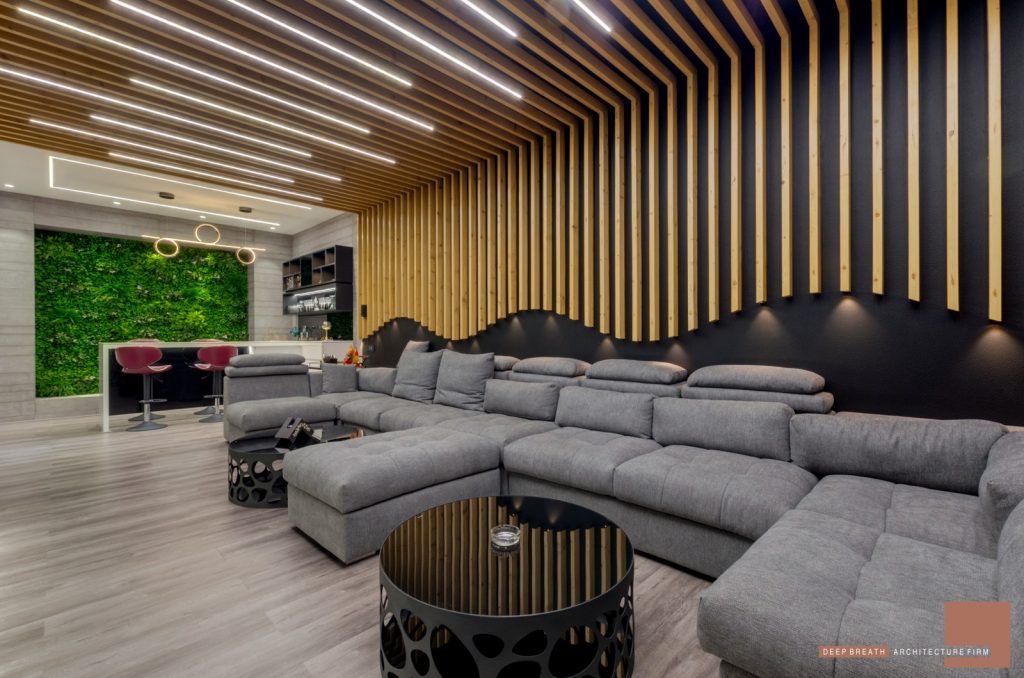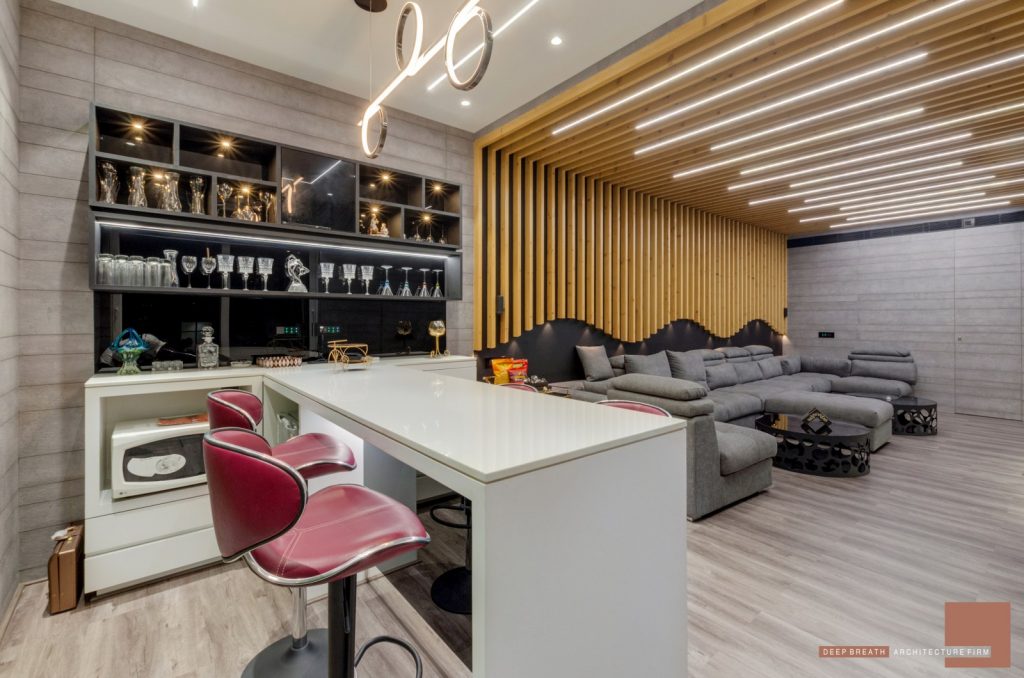 Coming to the last floor space is designed as entertainment zones with theatre space, bar area, open green terrace and gazebo sitting to it. To its exterior part, every floor has a wide deck that opens up to the outer side of the bungalow to the main entrance.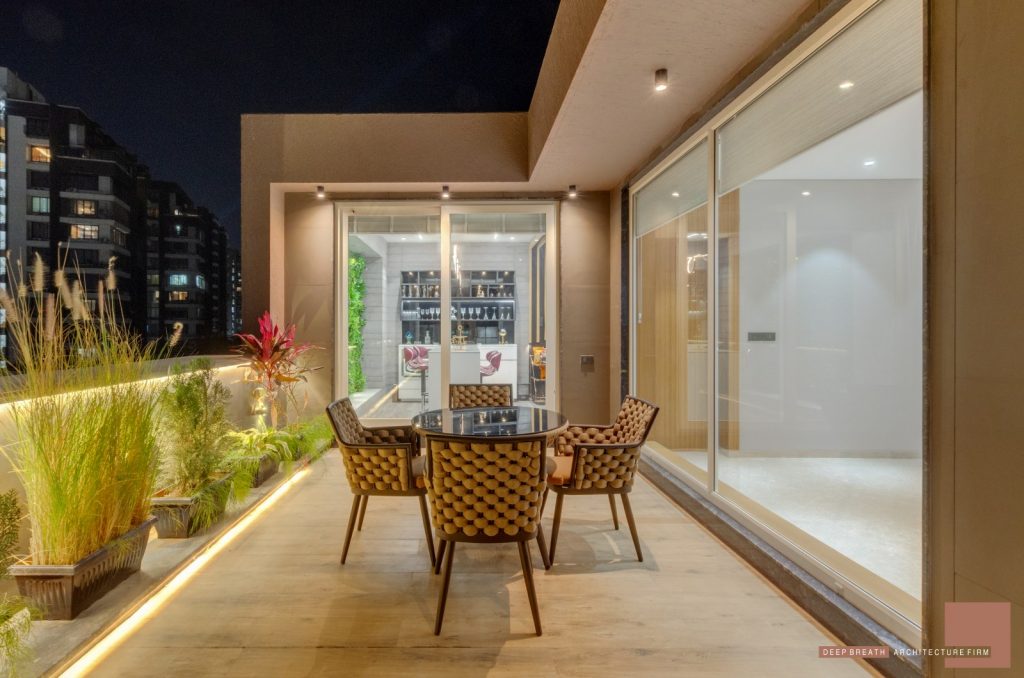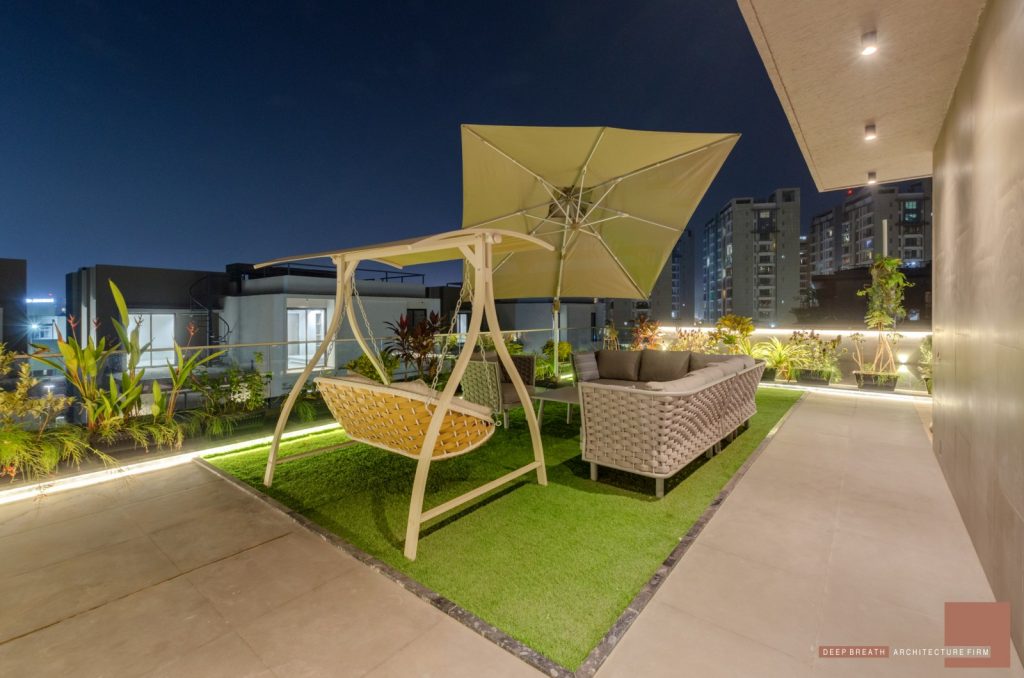 The design outcome was more of an Asian – influenced and with the modernist look to its exterior which deliberately breaks the traditional materials and design. Similarly, the interior is more open, crisp, and minimal still elegant with more wide and free spaces. Both the inside-out space connect through materials and spaces designed.
FACT FILE:
FIRM: DEEP BREATH ARCHITECTURE
PROJECT YEAR – 2019
LOCATION – SURAT, GUJARAT
SITE AREA – 250sq.mt.
BUILTUP AREA – 7000sq.ft.
DESIGNED BY – Ar. AJAY PANCHAL
PHOTO CREDITS: 360 eye
FACEBOOK: https://www.facebook.com/DeepBreathArchitectureFirm/
INSTAGRAM: https://www.instagram.com/deepbreatharchitecture/