Boutique Design: Fusion of Indian Traditional Elements With  Contemporary Touch | Interior Muse
This ethnic wear boutique design is a fusion of ancient Indian traditional elements of architecture with a touch of contemporary essence. The whole idea of the boutique revolves around clear circulation access, transparent user vision, larger space perception, maximum display and storage with royal and minimal interiors.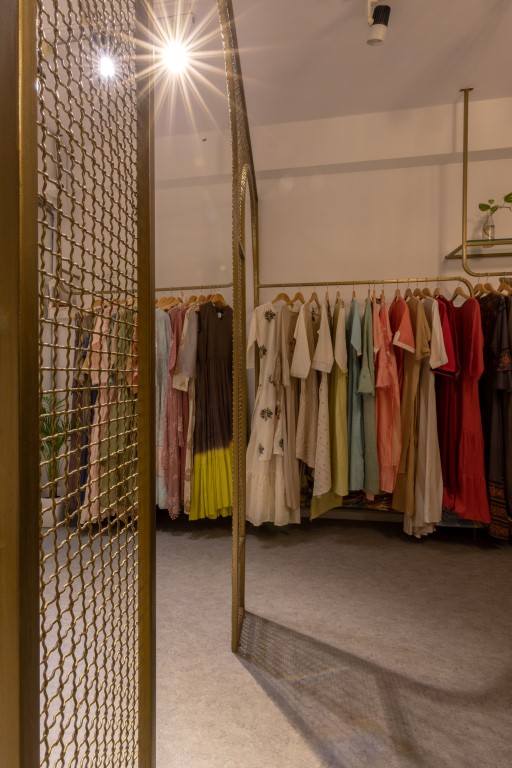 Adding a warm feel to the user experience, the gold pigmented arches derived from the boutique's ethnic merchandising idea marks its presence at the focal, clearly visible from the main facade of the store. These present time luminous arches act as visual partition between the regular apparels display and exclusive display area of the overall space.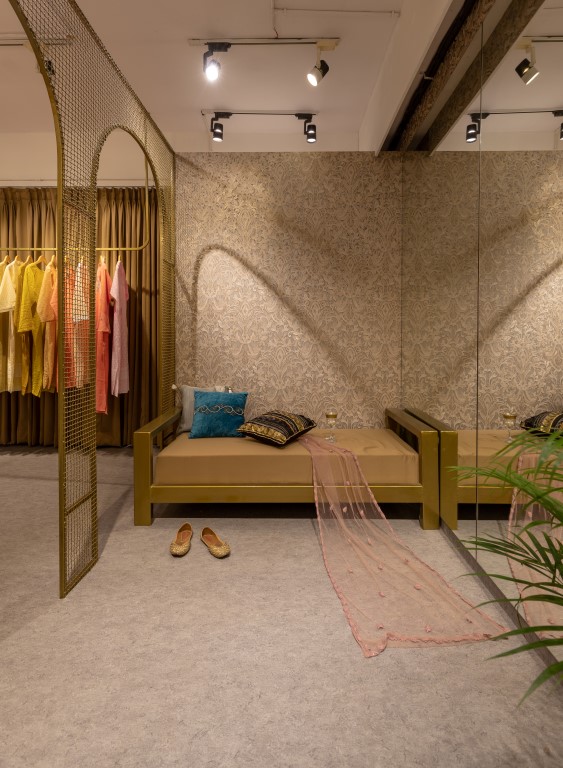 The other spaces consists of an elementary reception, hidden trial room and storage's, resting area at the corner and visual merchandising graced with semi transparent gold pigmented metal wire mesh structures which complements the core idea of showcasing the depth of the entire space. The crystal clear mirror's at the utmost end drives the user vision to an infinite space feel.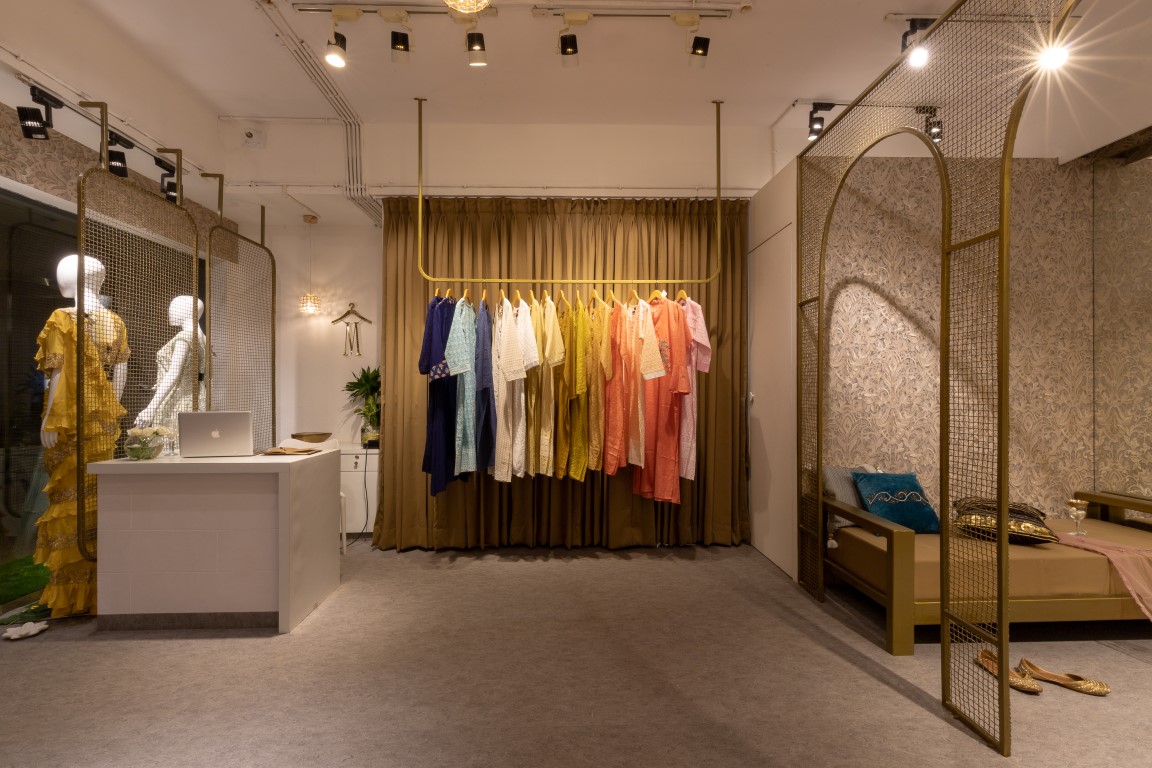 A balanced blend of bright, metallic and lustrous gold with lucent and minimal white colour scheme enhances the space, making it look spacious and grand while majorly highlighting the boutique merchandise. Captivating chandelier, sleek ceiling suspended metal displays and the fascinating story of shadow play through the precisely crafted mesh forms embraces the whole character and upholds the ambiance of the boutique.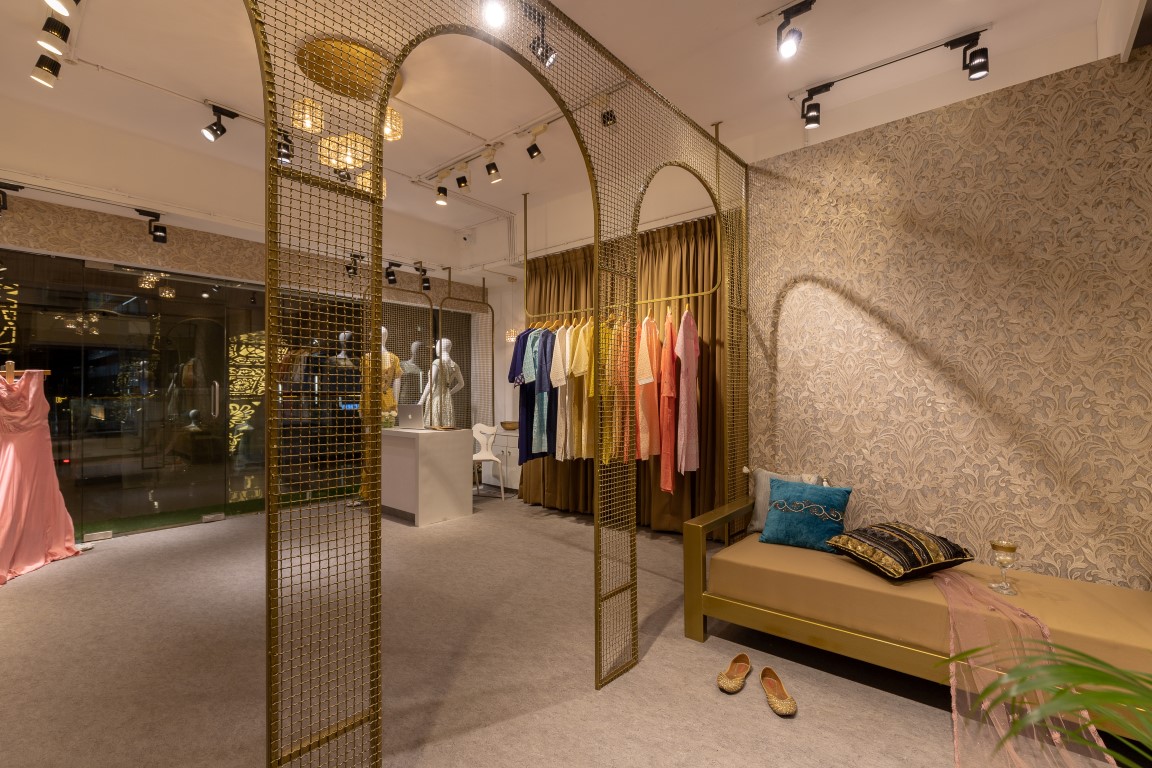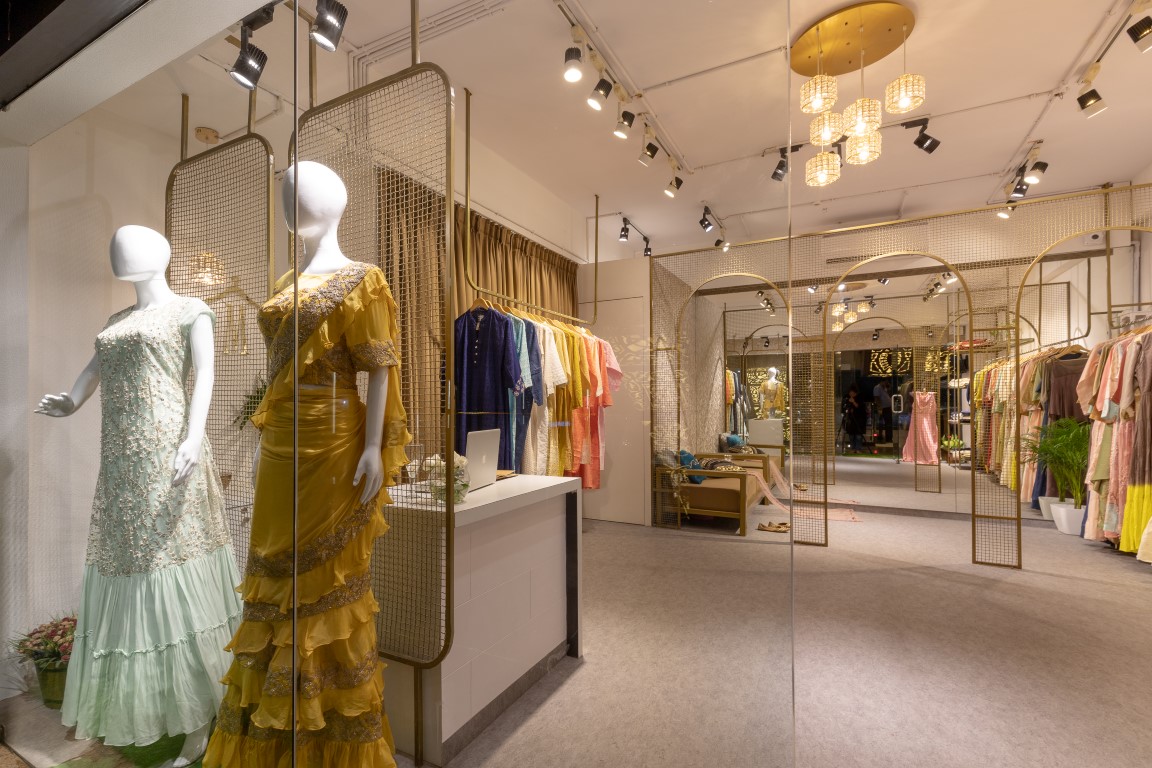 FACT FILE:
Project Name: Ethnic Revival
Location: Canopus Mall, Surat
Area:  320  Sq.Ft.
Status: Completed in June 2019
Category: Retail Store
Design in Charge: Mitanshi Gupta (Interior designer)