&nbsp
"Chair" in simplest words means a seat attached to back and 4-legs to give a comfortable seating typically for one person. With changing times the design and definition of chair changed with relevant purpose. This chair is more than a well-designed piece of furniture: it is a work of art. Made from stainless steel and painted by hand.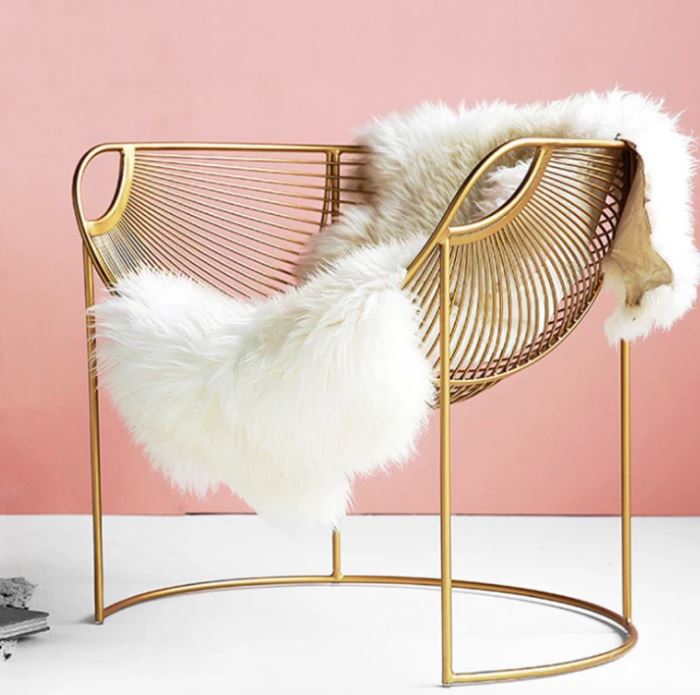 The evolution of design in the chair led to betterhood in health and luxury in life. The chairs by Victor Verace, Comes fully assembled and ready to use! NO DIY required.
'Simplicity is the ultimate form of sophistication' -Leonardo da Vinci
This chair is the epitome of elegance finely crafted with functional design. It resonates the persona of user with a juxtaposition of boldness added with the use of gold and softness by rounded edges of the circular bar. This chair "Gold Wire Metal armchair by Victor Verace" is a perfect blend of glory with versatility.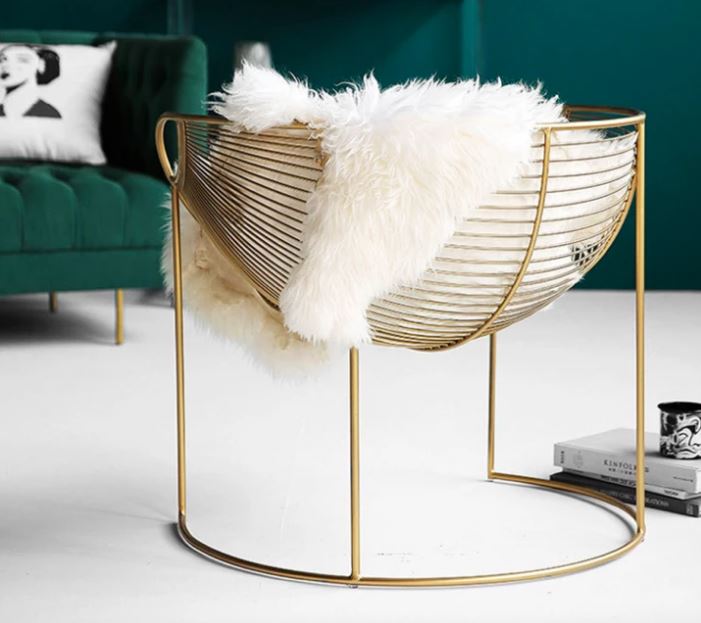 For the added touch of luxury, why not add on our thick pile throw, perfect as those cooler evenings draw in. The throw is made from Faux sheepskin and is 100% animal cruelty-free. (*Please make a note that no animals are harmed during any stage of design and production.)
Create a focal point in your room with one of these Victor Verace Gold Feature Chair whilst stocks last. It acts as a piece of art and evokes the space by its charming aesthetics and glorious design. It is a perfect example of the exquisitely designed furniture piece to blend in any of the formal or informal space. Carefully created to contour the shapes of the human body, it provides comfort for regular use. Apart from exquisite aesthetics, it is a fine example of detailed anthropometric measurements.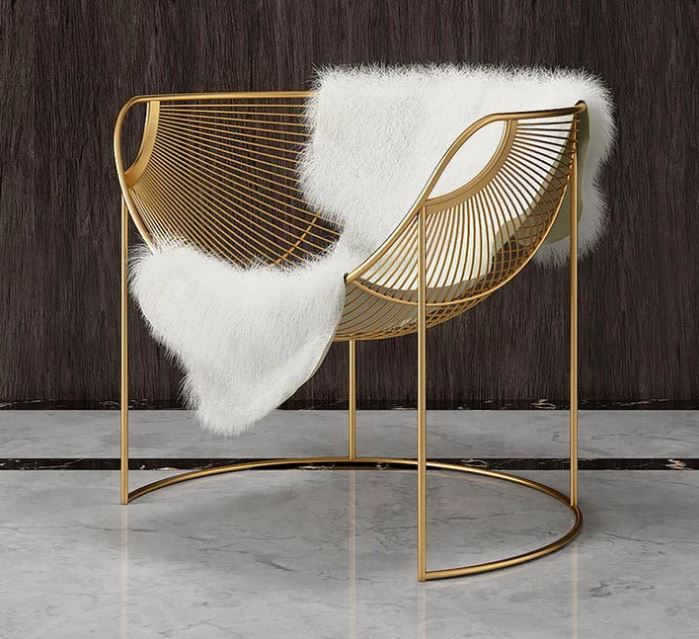 This is sure to make a statement of sophistication in any room it is placed. The dimensions have been designed to ensure they can be placed into a plethora of room sizes (please see measurements labeled below).
It can be easily be contrasted with any of the colors of interiors and further enhance the aesthetics of the space. Apart from that it easily blends with any type of rug or pillow (suited best with thick/thin throw available with it). This chair gives a splendid to look at a reasonable price.
Although made of metal bar and wire, it is designed keeping in mind the safety of users. Also, no corners are in position at the right angle to make a safer place for children. Smooth and rounded edges, shaped like shell it enhances the appearance and blends with the flow of surroundings.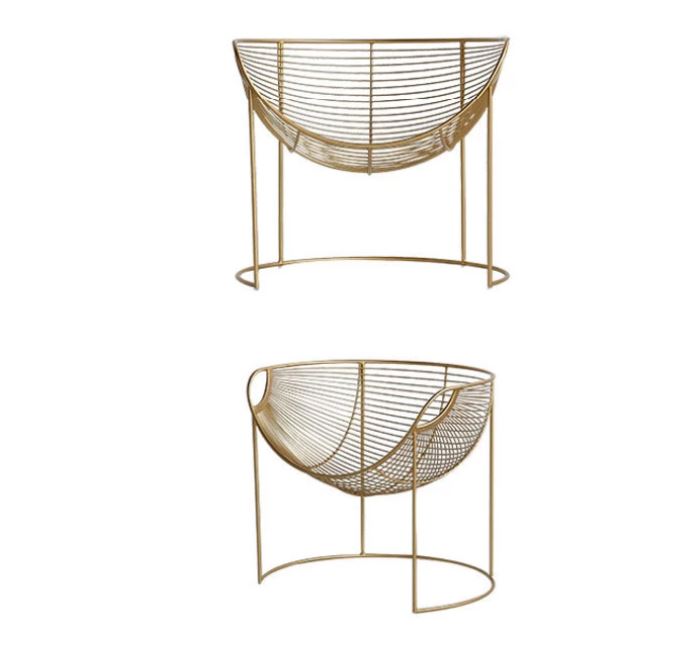 Gold Wire Metal Armchair by Victor Verace redefines the idea of an ordinary chair with four legs and back attached to the seat by amalgamating it in oneness with structural stability, economically affordability, aesthetically beautiful and anthropometrically precise. This chair acts as an ornament to the interior space it is placed inside. Also, this chair is durable and maintenance-free which makes it last longer than other similar contemporary chair design.