The apartment sprawling over a carpet area of about 2400sqft. This apartment is located in posh area of the city which is an example of adequate space, hue sunlight and natural ventilation. The entire project follows a basic material palette consisting of wood, cane, grey, brown and the furniture adding an unusual simplicity to it.
Basic Material Palette and Furniture Adding an Unusual Simplicity to this Residence in Ahmedabad | Aakashi Mehta Designs
Visit: Aakashi Mehta Designs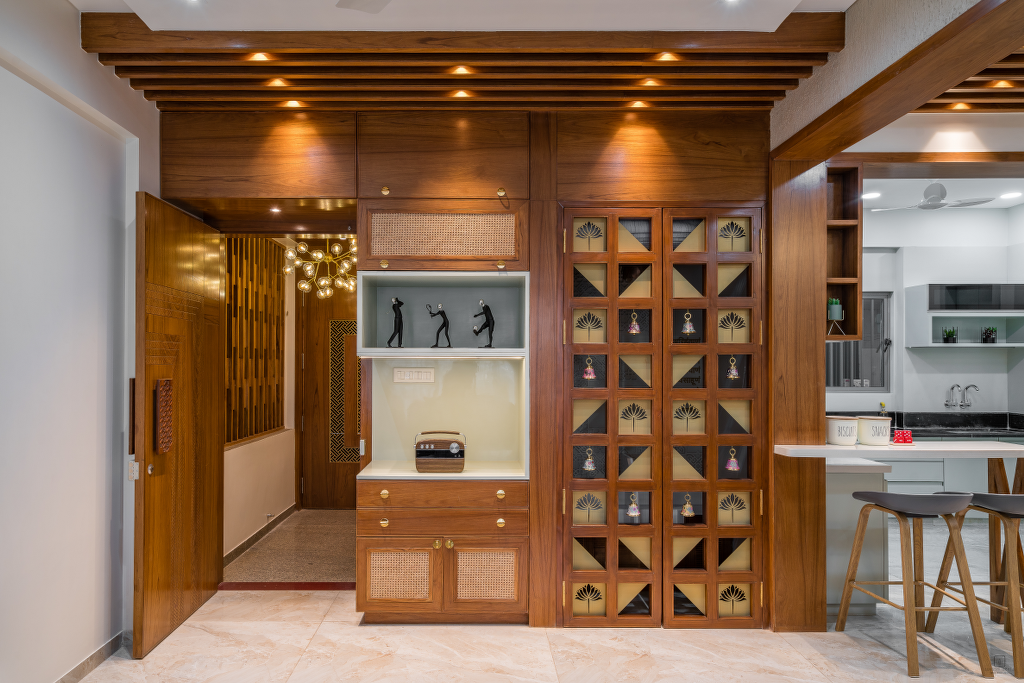 Right on threshold, you are welcomed by a majestic main door that opens into a breather-cum-foyer area opening into a vast living area. The storage cabinet in foyer was custom made with using material cane to allow ventilation through the cabinet, which would accommodate footwear. Completing this whole space with simplicity, were the gorgeous gold tinted pendant lights.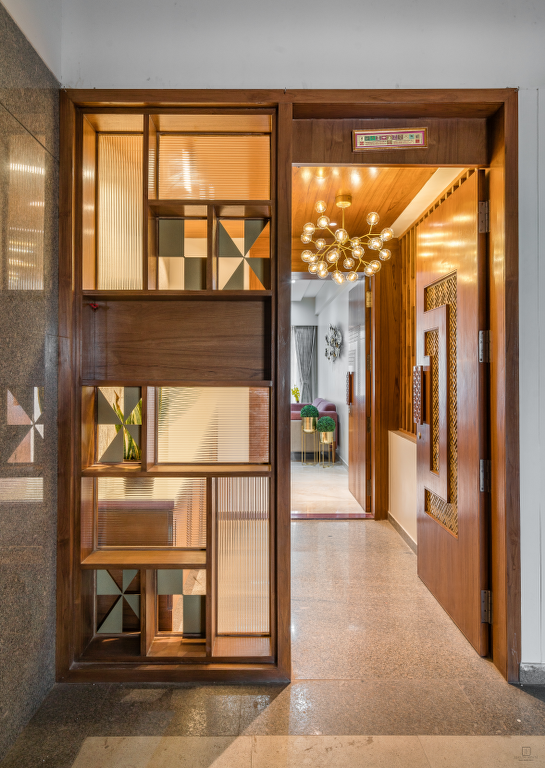 When you enter living room on left there is cabinet and mandir space designed with wooden doors with custom made MS plates and painted bells, also that golden knobs giving space more luxe factor not forgetting with simplicity. As you entered in living room significantly large tv panel along with MS frame partition and textured wall elevate the space.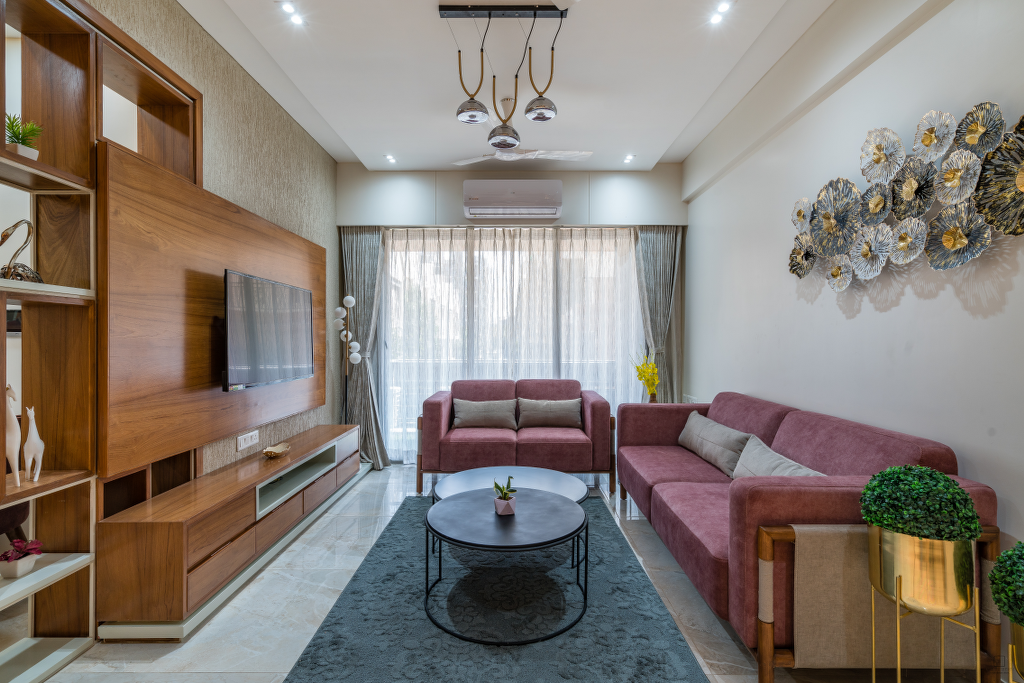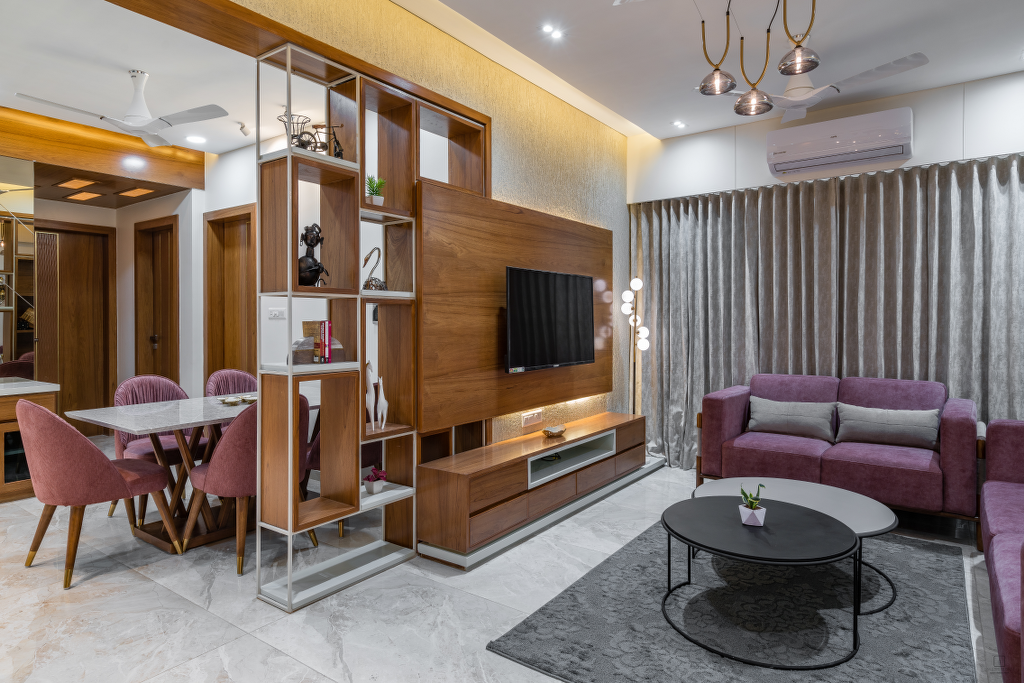 While designing the kitchen we knew grey and black would be the perfect color for the kitchen as we provided with black granite top. The kitchen had large entryway where we conceptualized a breakfast unit on left & dining basin unit on right side. The mirrors clad at basin unit wall reflect the light in room and appear more spacious and bright.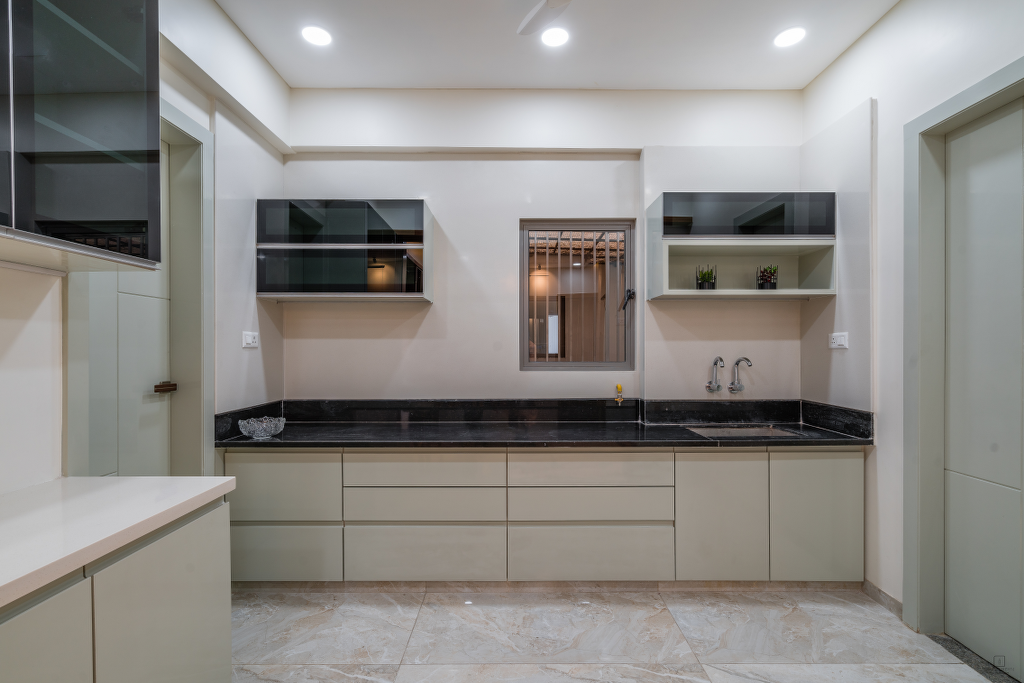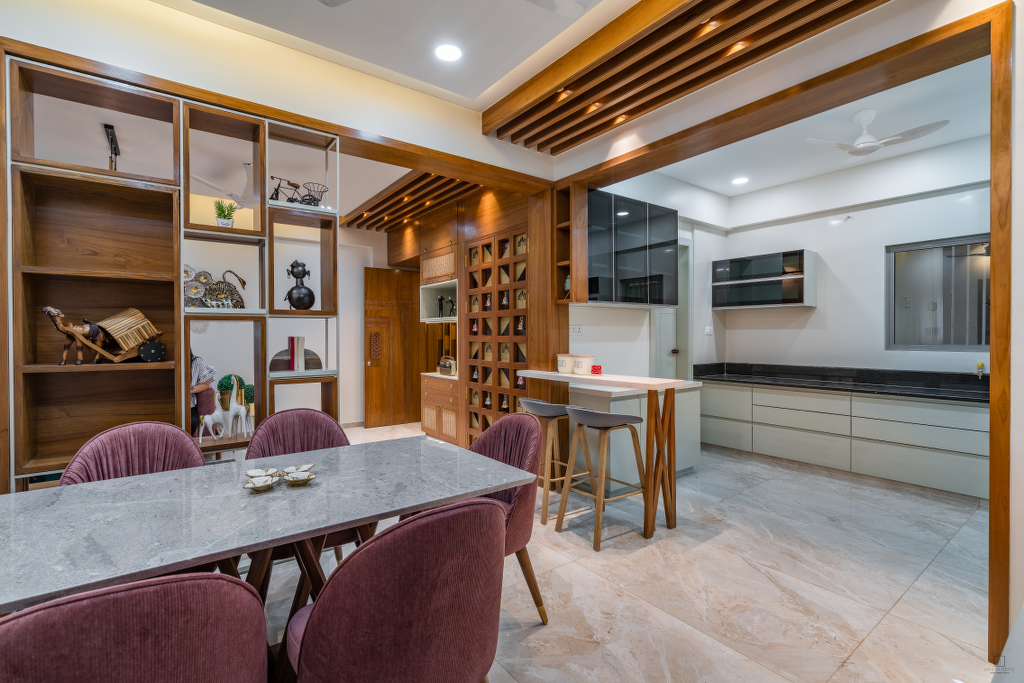 Parent's room- we kept minimal design for this area, using laminate with gold patti and fluted glass for wardrobe, molding on wall along with decorative lights create perfect backdrop behind bed. To brighten this space we used shade of pink at upholstery and curtains.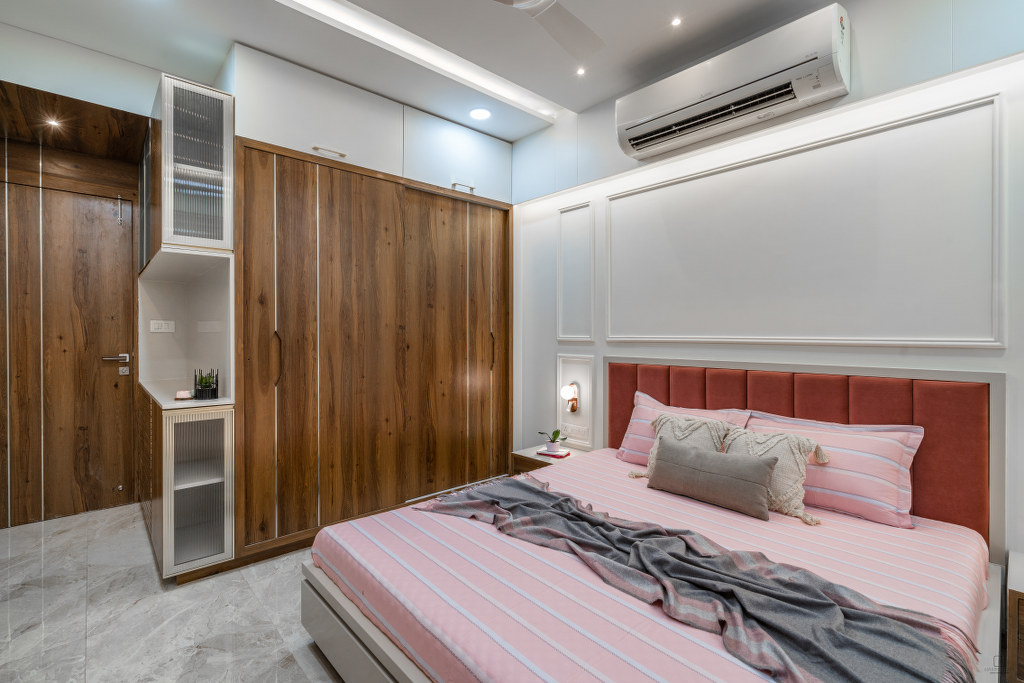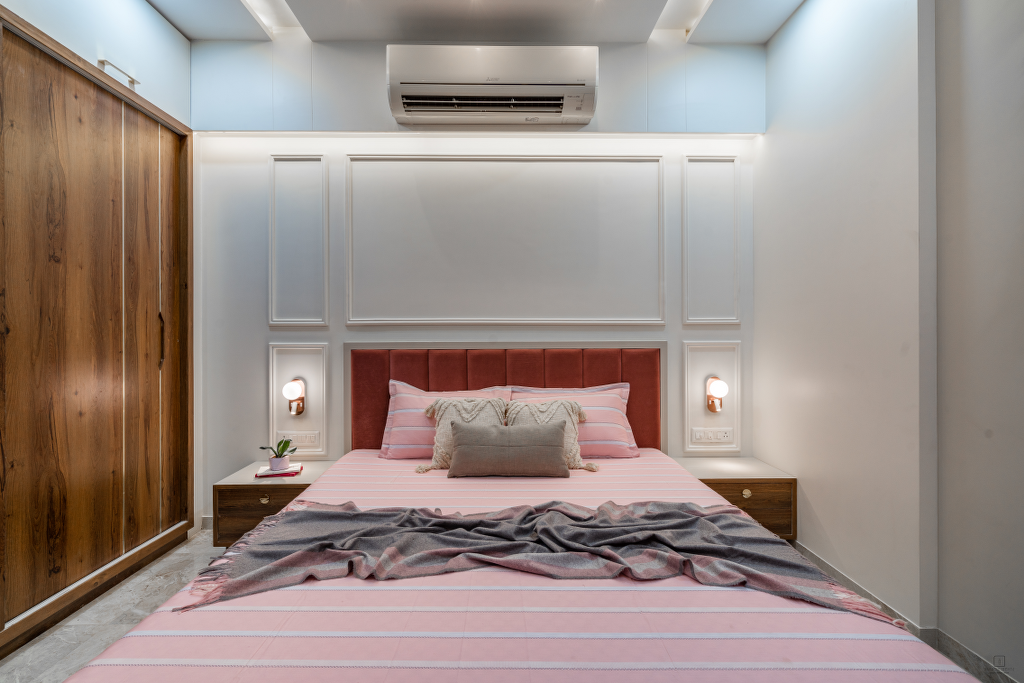 For the master bedroom the client's choice is clear for using black glass shutters for wardrobe so we designed this bedroom by keeping that in mind. A classic combination of tan leather bed back, textured wall and tv wall with grey finish lends a luxe factor to the bedroom. We always get extremely creative when designing kid's room, we used a subtle palette of orange, turquoise, grey and white for the kid's room.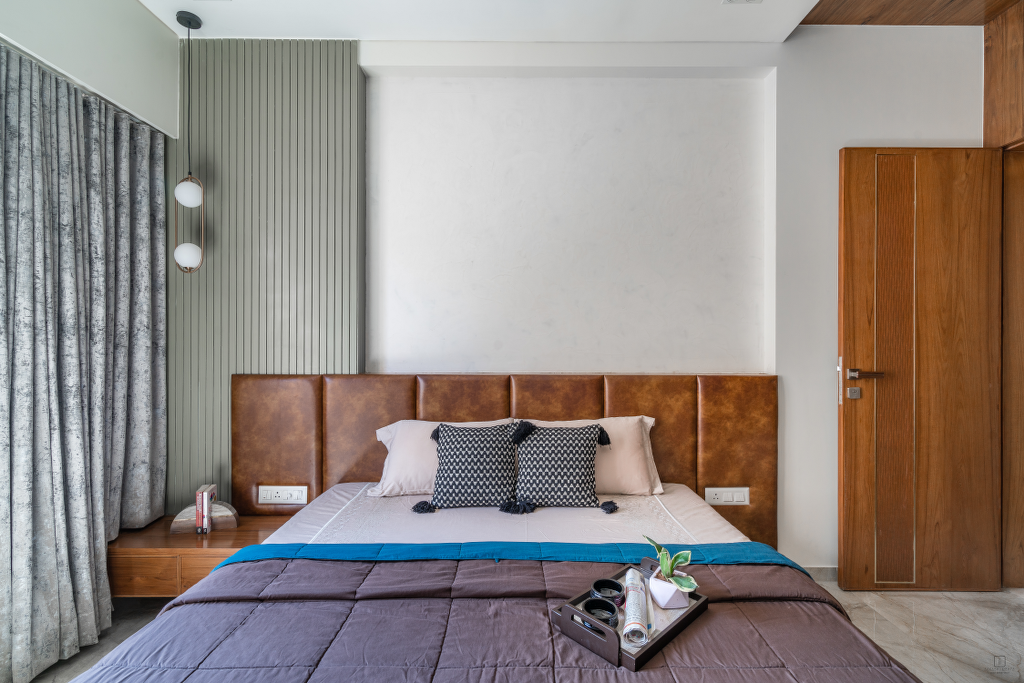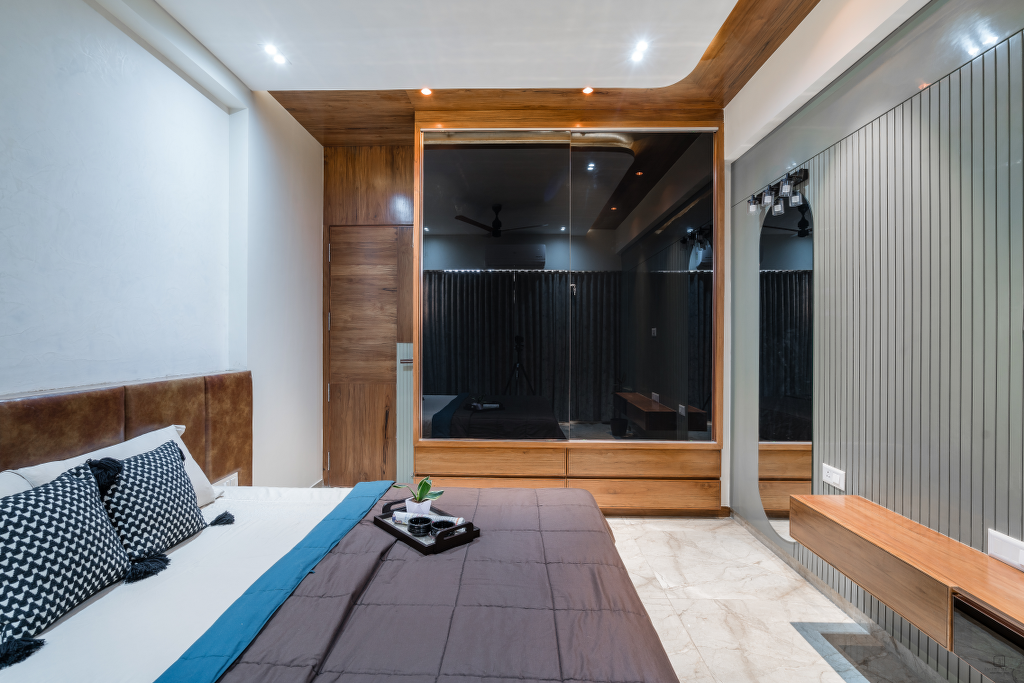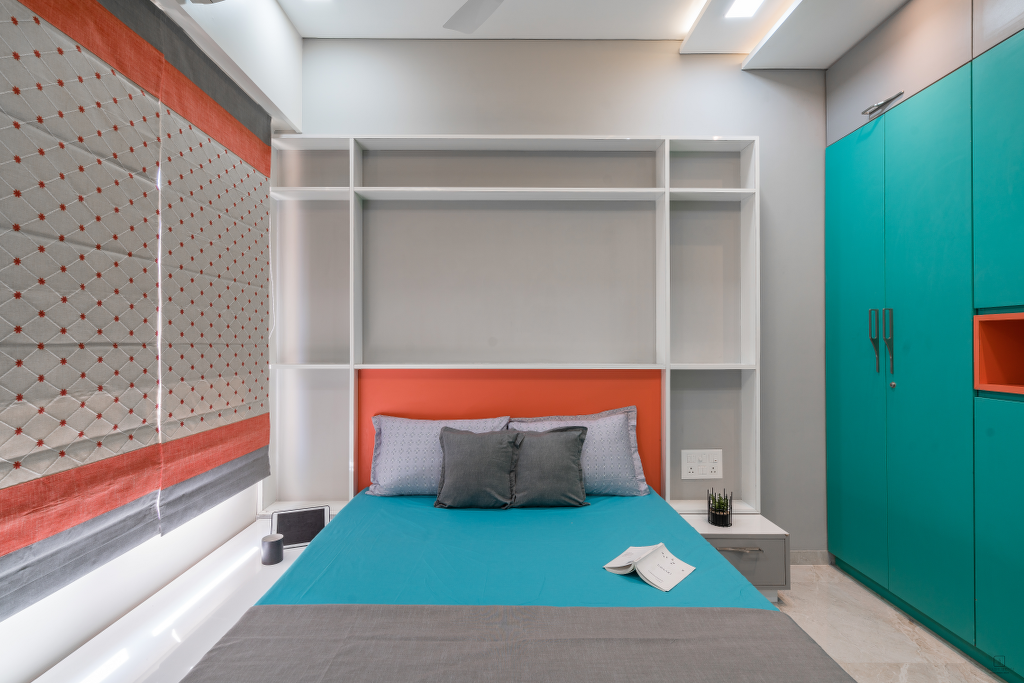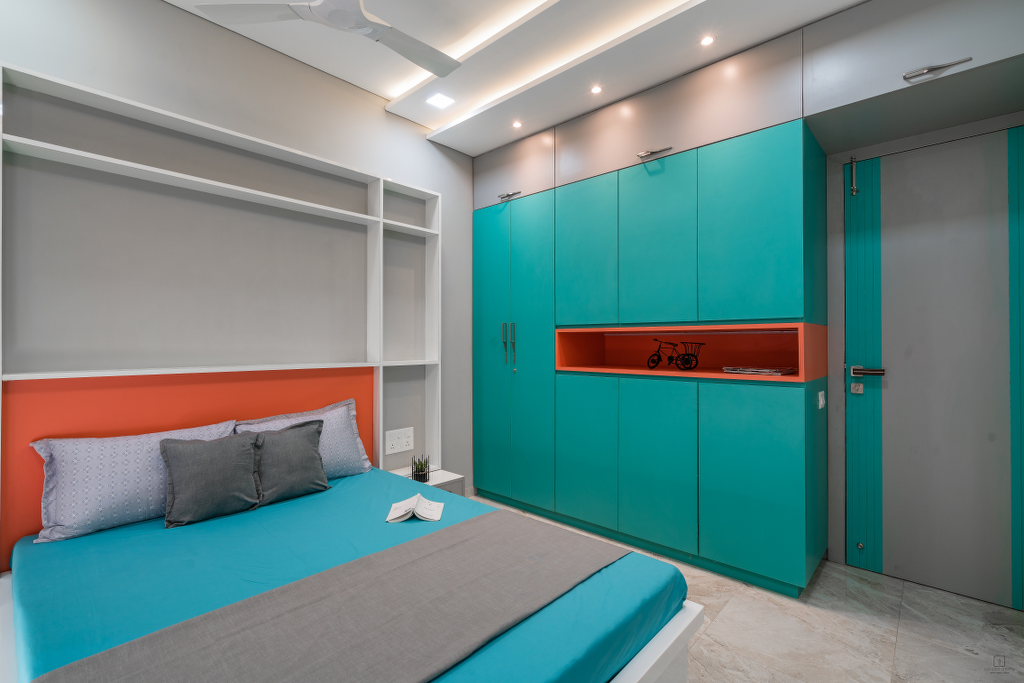 Fact File
Designed By: Aakashi Mehta Designs
Typology: Apartment Interior Design
Project Name: House of Cane
Location: Ahmedabad, Gujarat
Size: 2400 sq.ft.
Year Built: 2020
Duration: 7 Months
Project Cost Appx: 19 Lac
Principal designer: Aakashi Mehta
Photography Credits: Inclined Studio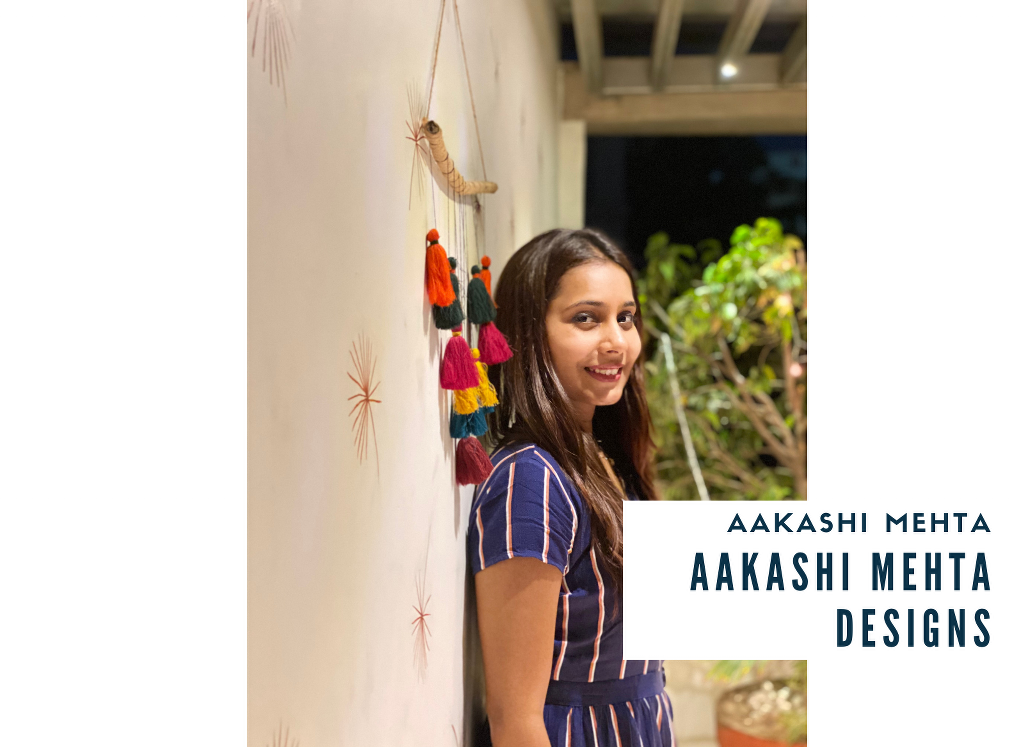 Firm's Facebook Link: Aakashi Mehta Designs
Firm's Instagram Link: Aakashi Mehta Designs
For More Inspirational Projects >> Striking Conglomeration of Aesthetics, Utility, Subtlety, Design and Value Engineering in This Residence in Ahmedabad