&nbsp
Considering the time, we spend in offices at VPA we believe offices are the second home to us! But normally they are unexciting, typical because of time and budget constraints with a conventional idea of office interior design.
Atypical Take on Origami Inspired Office Interior Design | Vrushaket Pawar+Architects
Visit: Vrushaket Pawar+Architects
This project was no different! Client had a barrage of standard requirements and two very small identical offices spaces adjacent to each other and Limited budget. Expectations were a bit overwhelming, as to accommodate 5-7 staff, 3 officers and the Boss cabin. It was natural for architects to keep core circulation space to minimum and give maximum space to spatial use.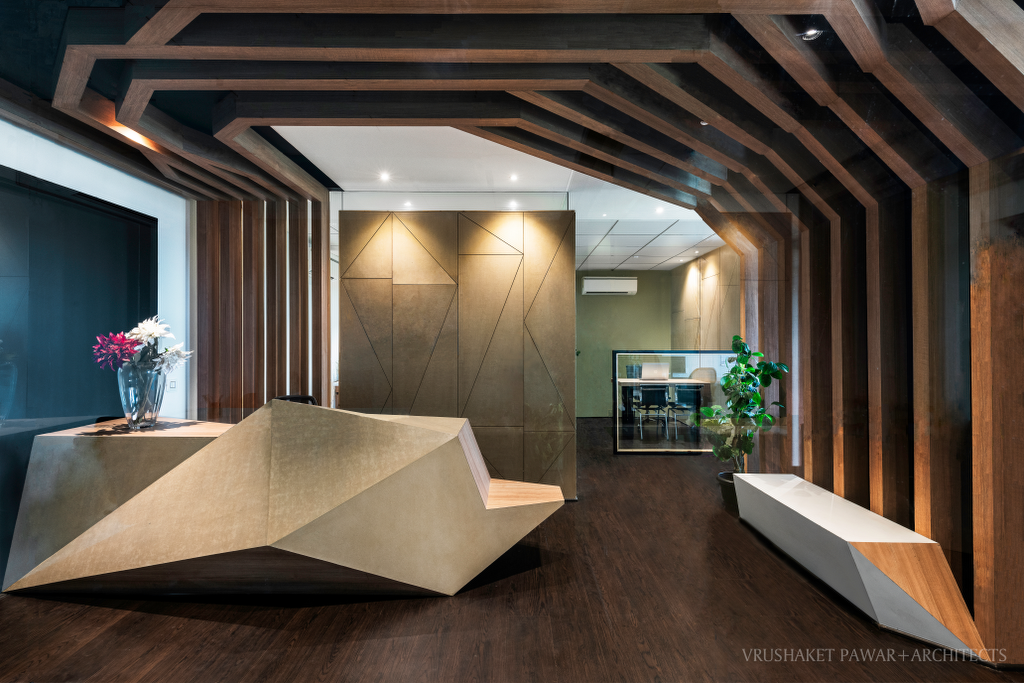 Architects knocked off the common wall and the powder rooms to make it a rectangular hall to work upon like a clean slate! Then Designers chose to close off the old doors and created a new entrance in the center of the hall, effectively planning around it and achieving the goal of keeping core circulation space to minimum i.e. just 12% of core circulation space.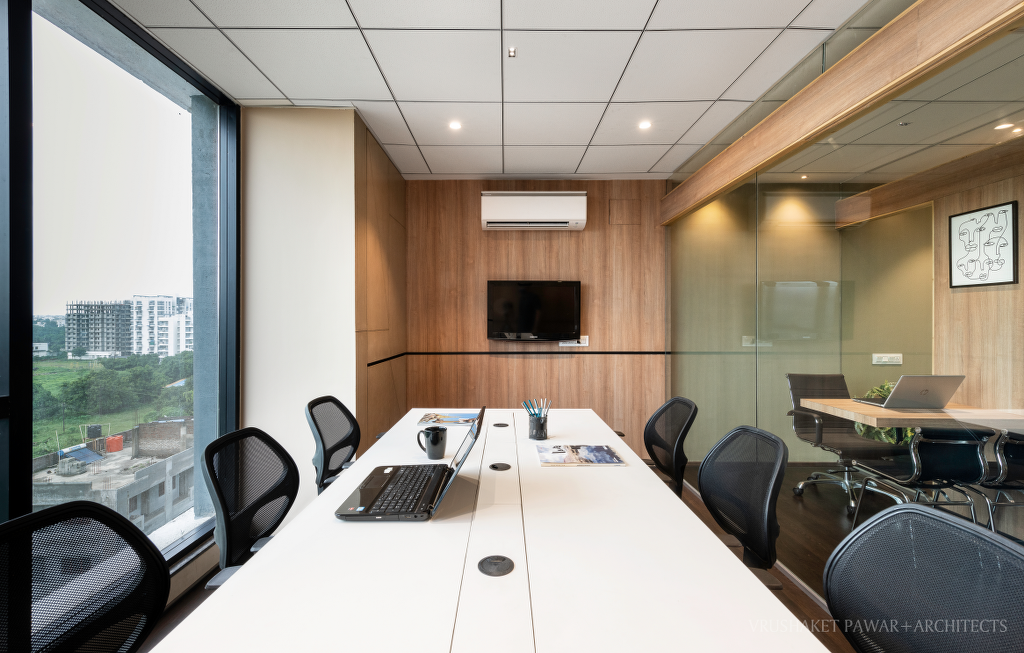 Activity of the office is more like a back office, So Architects decided to do away with typical reception waiting in the entrance lobby and designed it as a reception cum workstation table cum seating. Inspired by origami art, creating an informal yet aesthetically exciting space for employees to unwind in break time, of course!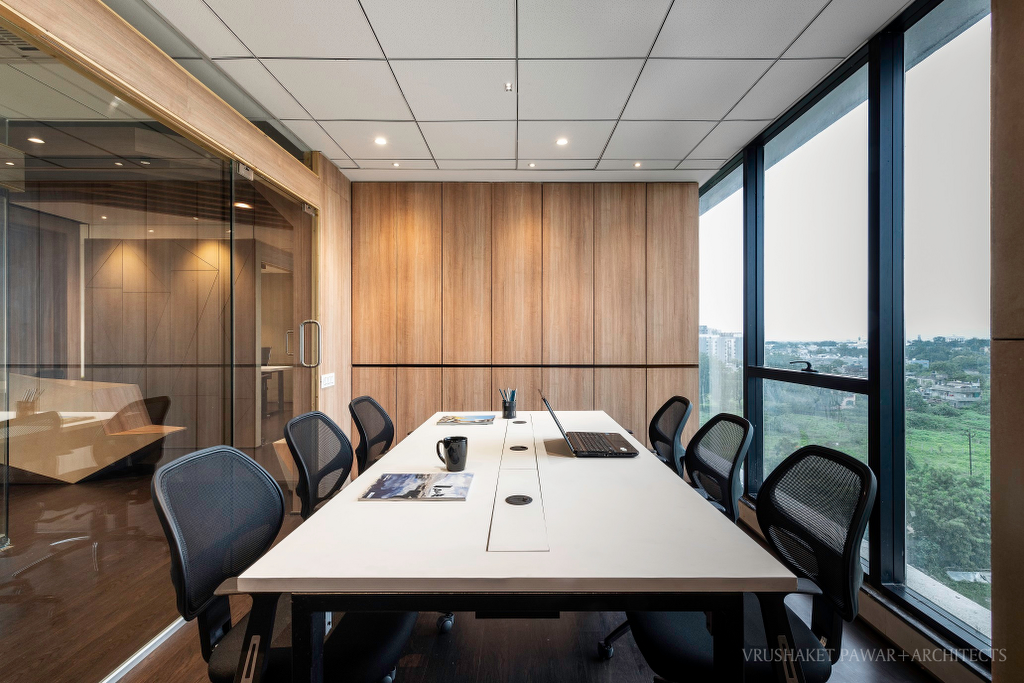 This space can be utilized as a casual discussion space for brain storing over weekends plans! The continuity of the reception table onto the walls and ceilings binds the whole space together while creating a perfect reason for passerby to peep into the office!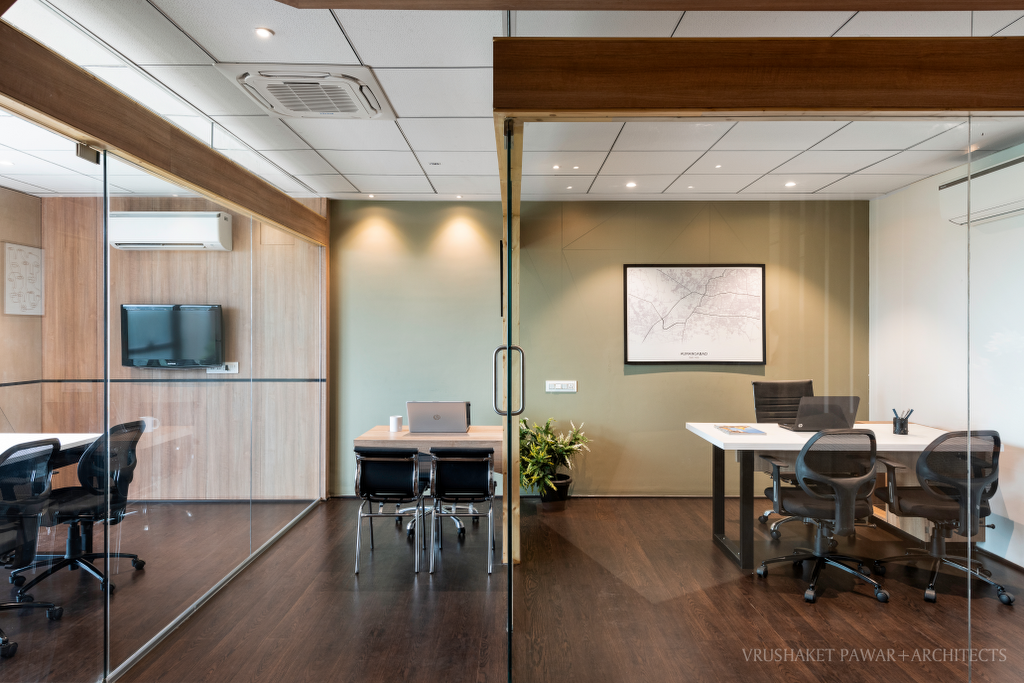 Adding a band of 8 mm thick glass between suspended lintel and false ceiling gives the office a spacious and expanding view. This design feature was also added for daylight penetration till back of the office as its outer wall is facing North.
VPA chose finishing materials to be very humble from cement board to engineered wooden flooring. keeping the cost of the project in check but at the same time to give a tactile response. Architects believe one must also feel the materials and its authenticity.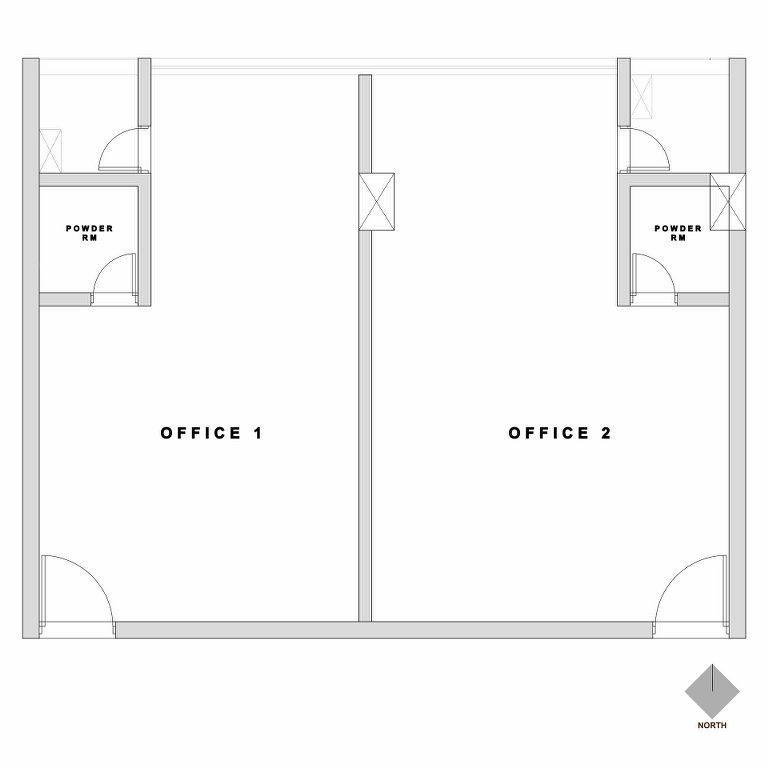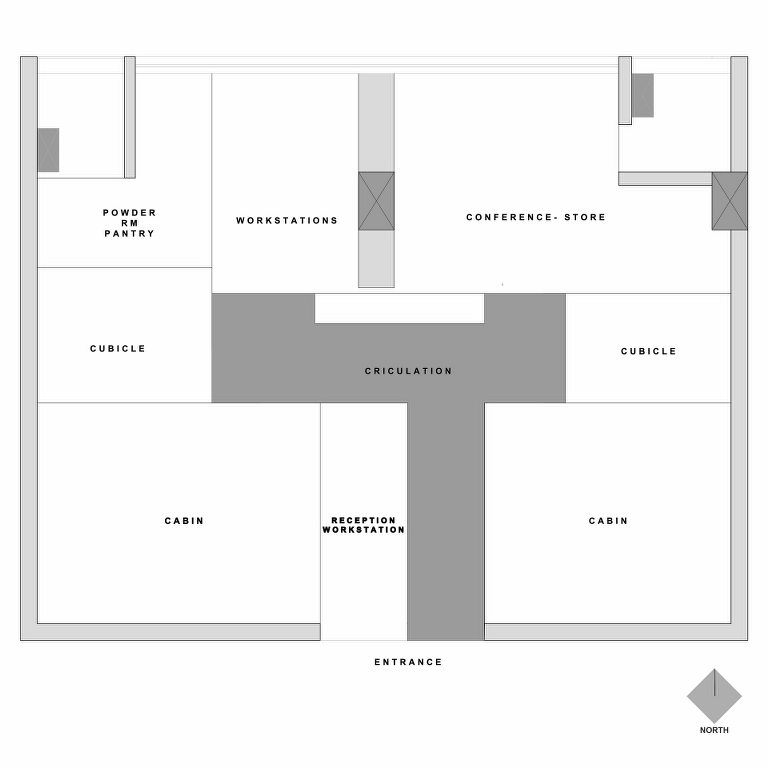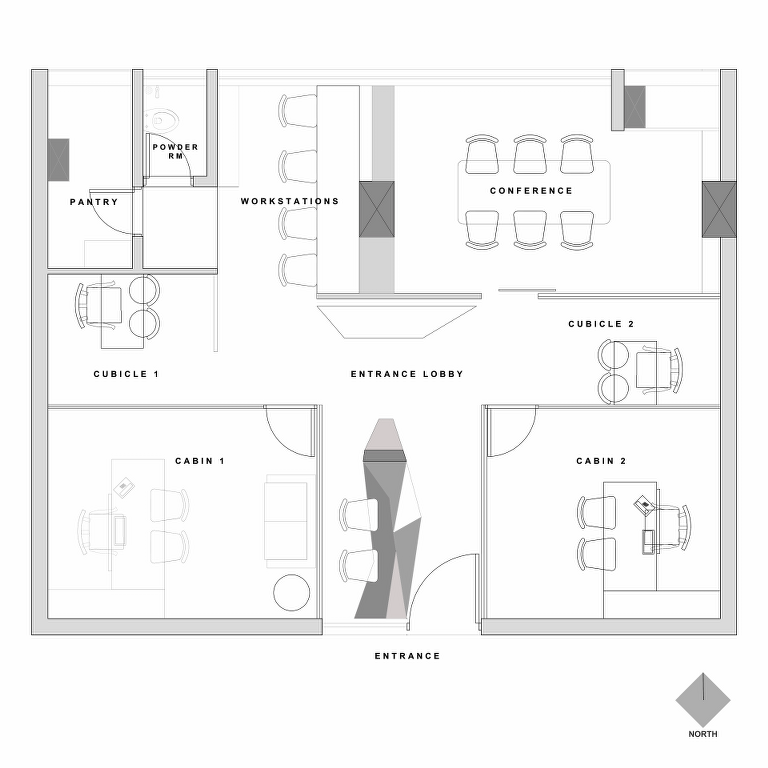 Fact File
Designed By: Vrushaket Pawar+Architects
Typology: Office Interior Design
Project Name: Origami Office
Location: Aurangabad, Maharashtra
Year Built: 2021
Size: 750 sq.ft.
Project Cost Appx: 16 Lac
Principal Architect: Vrushaket Pawar
Photography Credits: PHX India
Products and Materials: Paint: Dulux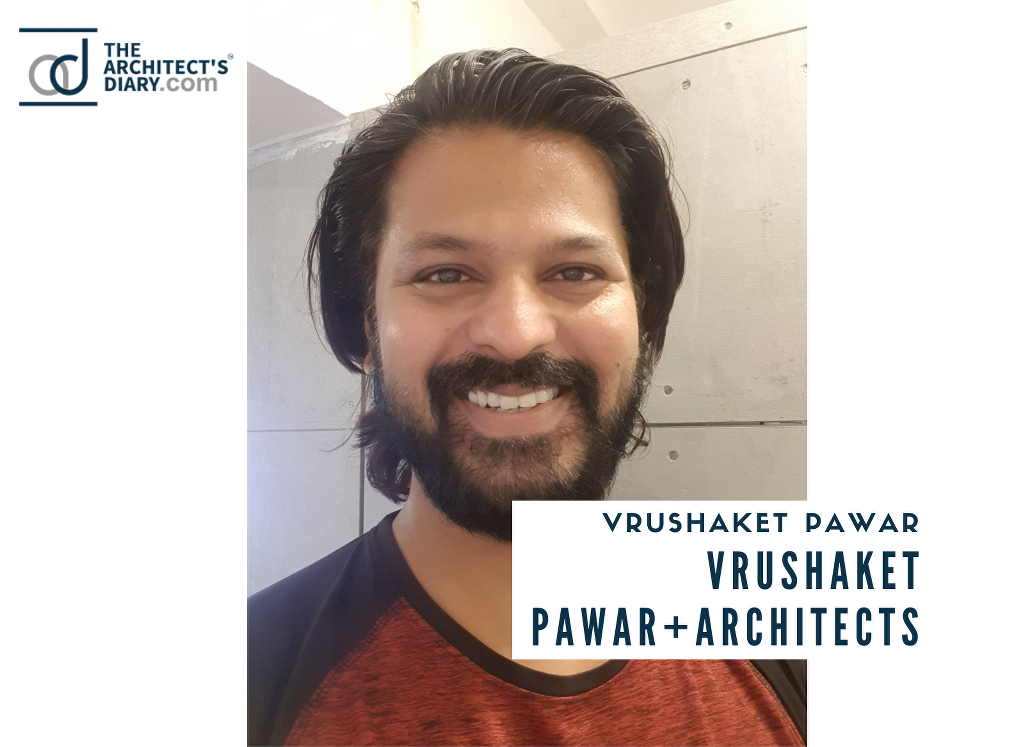 Firm's Facebook Link: Vrushaket Pawar+Architects
Firm's Instagram Link: Vrushaket Pawar+Architects
For Similar Projects >> Transitional Office Interior Design : The Corner Office