Designed for a family of 3, this abode opens into the foyer with a bright-toned custom cabinet infused with rattan which brings in the modern and mid-century vibes. Our idea was to create a sense of contrast while also celebrating the beauty of rattan's simplicity with a modern minimalist house.
A Modern Minimalist House with Neutral Palette and Subtle Contrasts | Travis Designs & Design Mould
Visit: Travis Designs & Design Mould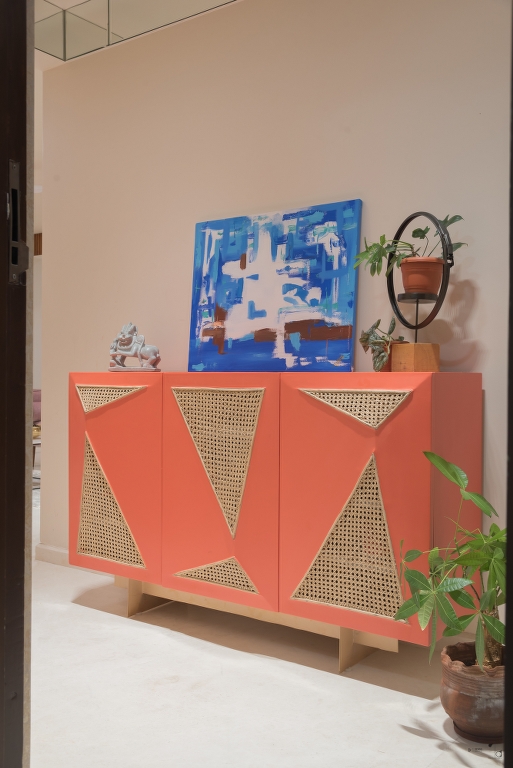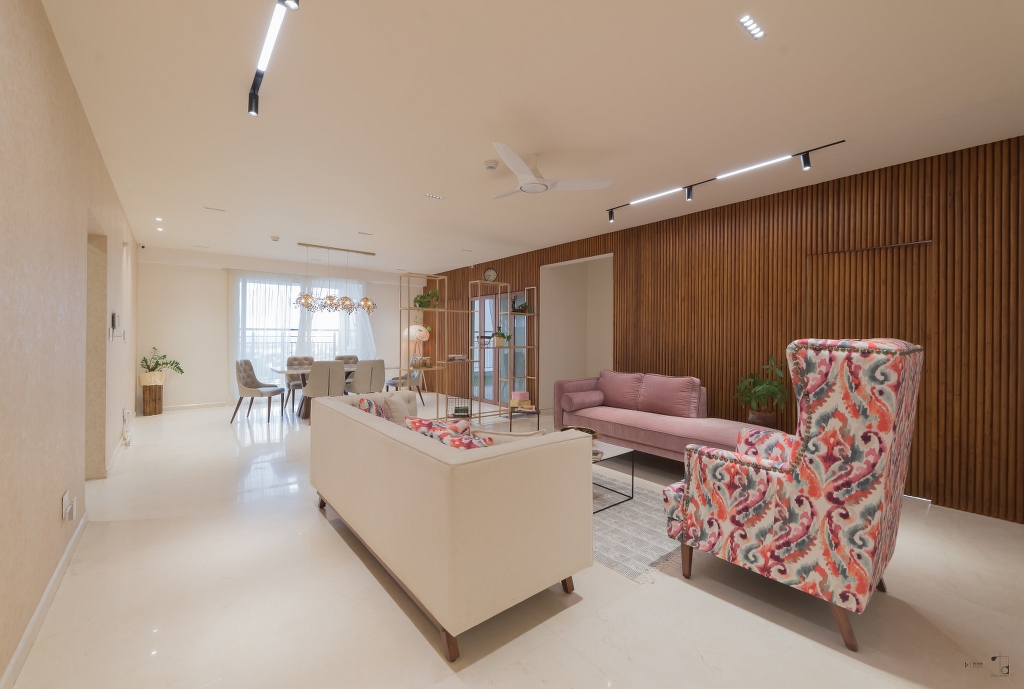 As one moves ahead, an expansive living-dining space anchors the kitchen and utilities on one side to 3 bedrooms on the other. Brass finish metal partition adds a fine luxurious touch to the living room. The wall which captures the eyes is the accent/feature wall mated with fluted teakwood strips.

&nbsp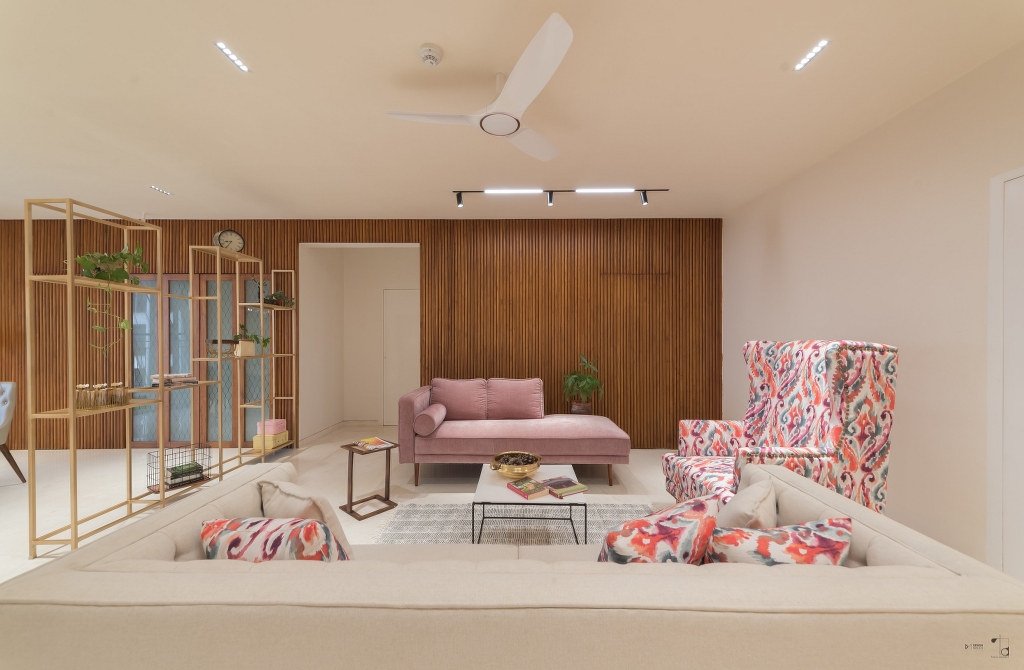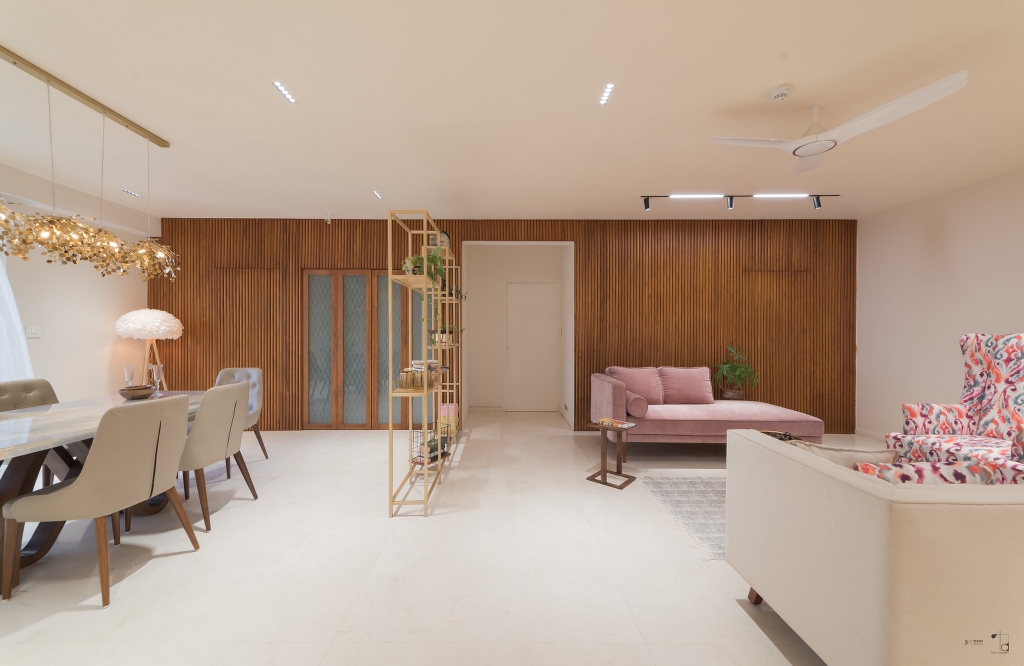 Fluting is a classic look in spatial design which is appreciated as a rebirth in modern home decor. Great way to add texture to a room whilst paying a tribute to classic architecture and design. It embodies a simple minimalistic approach which was also the main concept and requirement of the clients.
A spacious dual-tone kitchen with ample storage. Flooded with natural light we've kept the space clutter-free. The counter length provides ample working space. This is a perfect combination of a modern and minimalistic kitchen with ample utility space with high-end accessories and appliances.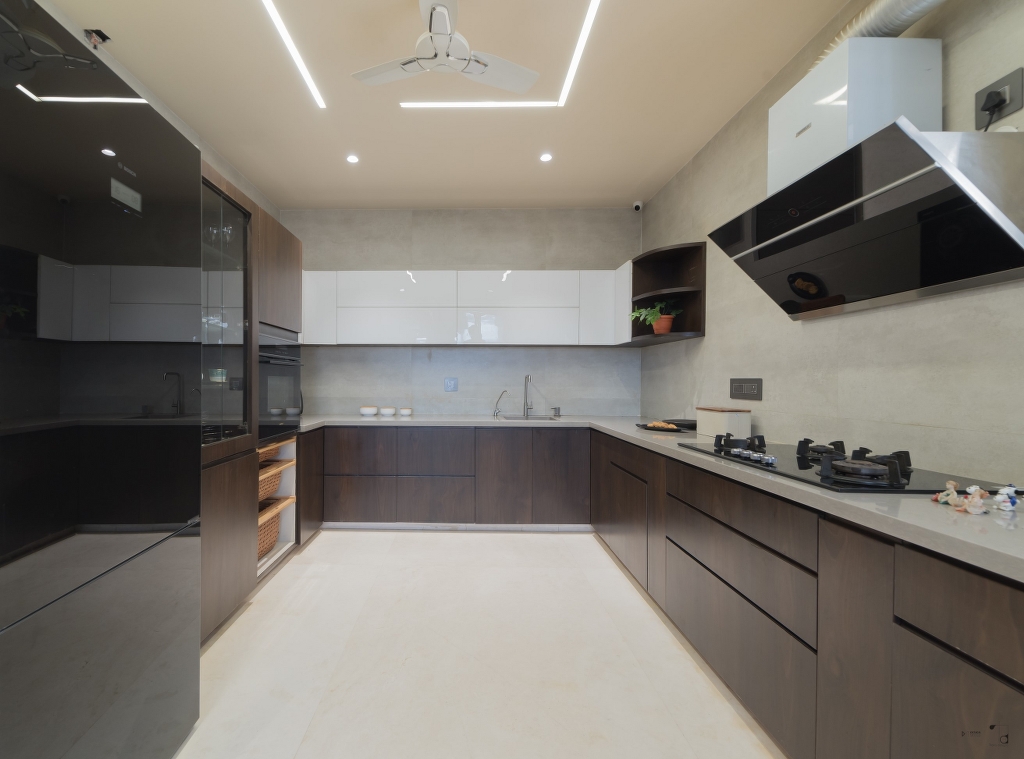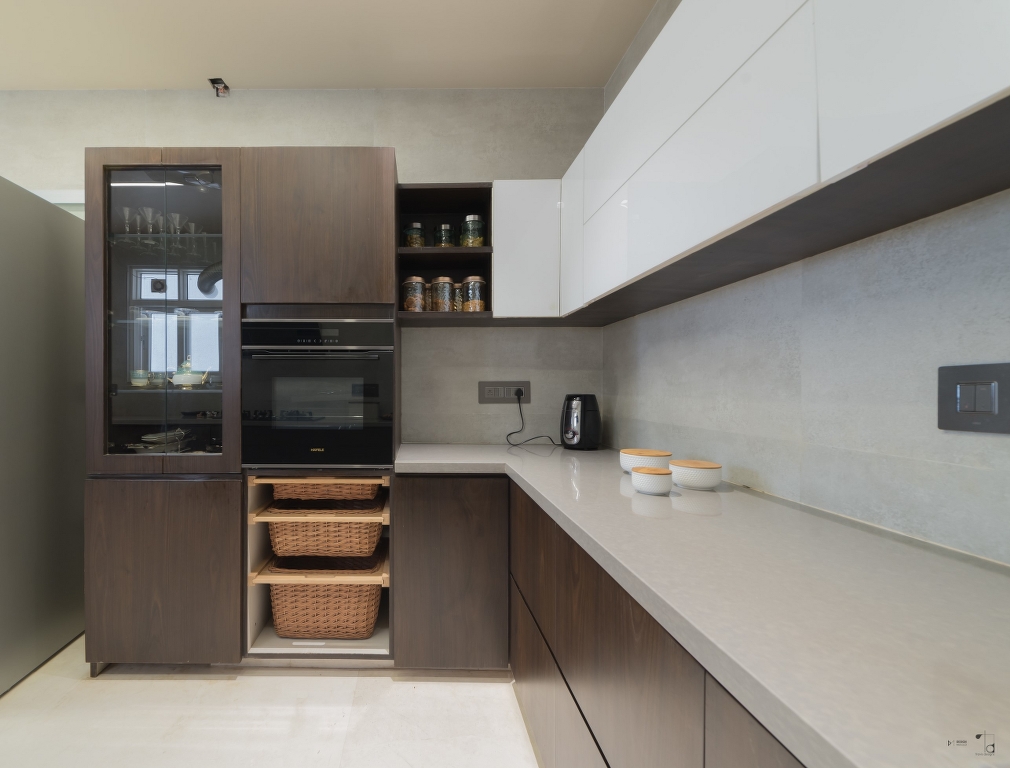 The master bedroom is a perfect mix of both style and sophistication! A sleek run of white satin finish cabinets infused with a subtle brushed brass strip runs all the way to the loft. A similar play of materials has been carried out on the headboard as well bringing in the feel of elegance and luxury.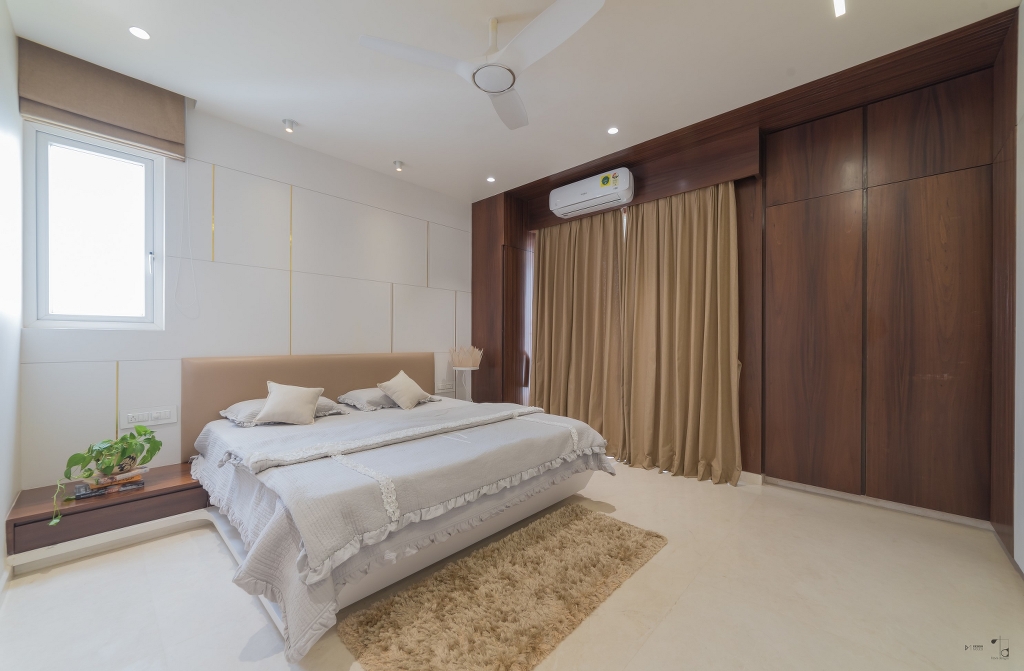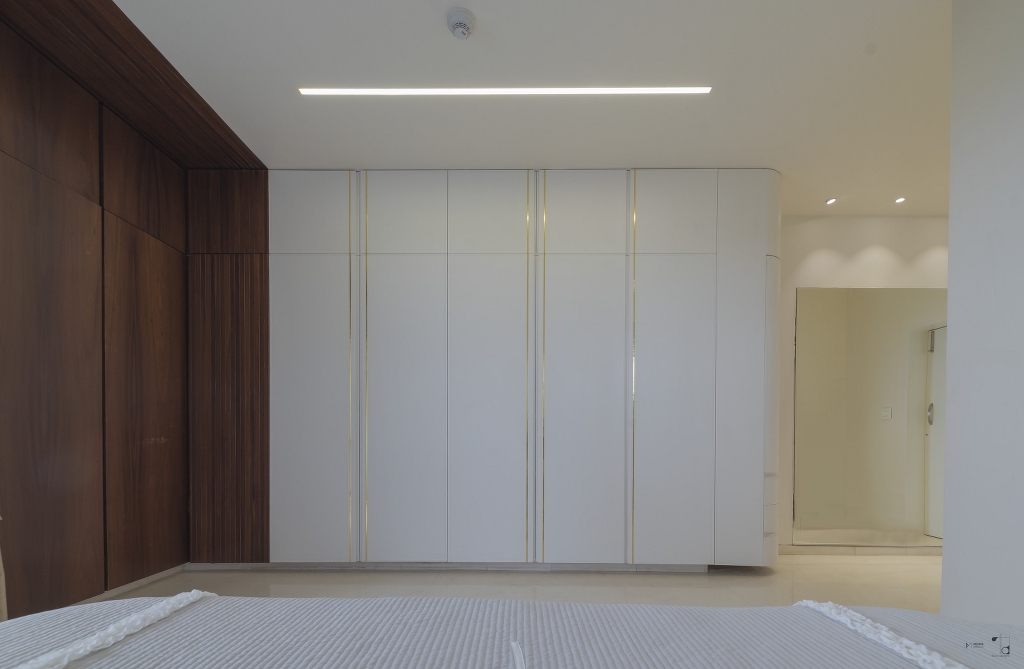 Parent's room with a punch of olive tone! Small room with loads of requirements. Adding a huge mirror against the wall stretching up to the ceiling has brilliantly boosted the sense of space which also acts as a dressing mirror.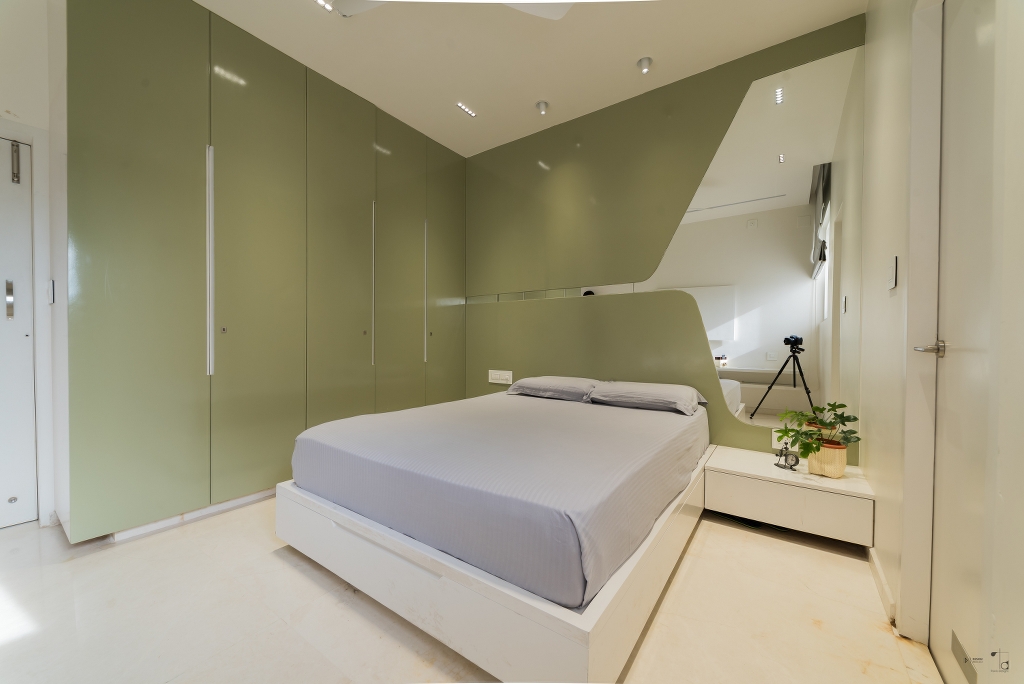 A muted tone of teal and grey lends an air of contemporary style to the kid's bedroom that doesn't have to try too hard yet still looks great. Grey looks even softer against the contrast of luminous teal topping it with monochrome graphics.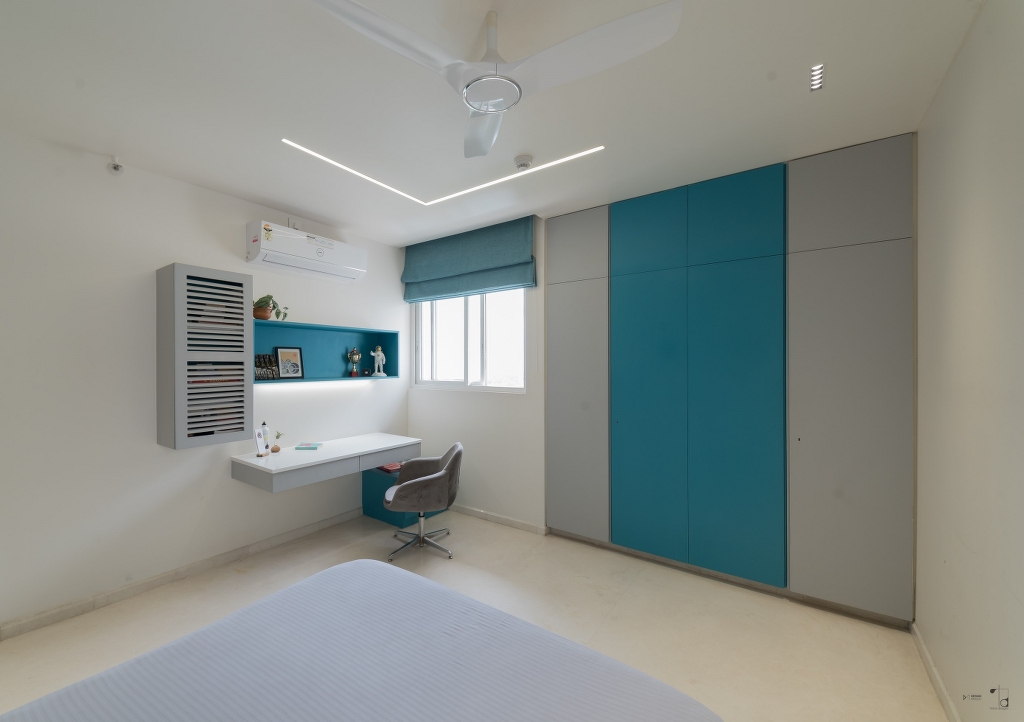 Fact File
Designed By: Travis Designs & Design Mould
Typology: Residence Interior Design
Project Name: The Fluted House
Location: Bangalore, Karnataka
Built: 2021
Duration: 1 Year
Project Size: 1500 sq.ft.
Project Cost Appx: 40 Lac
Principal Designers: Adithravish and Ranjitha
Photography Credits: V2 Creative Solutions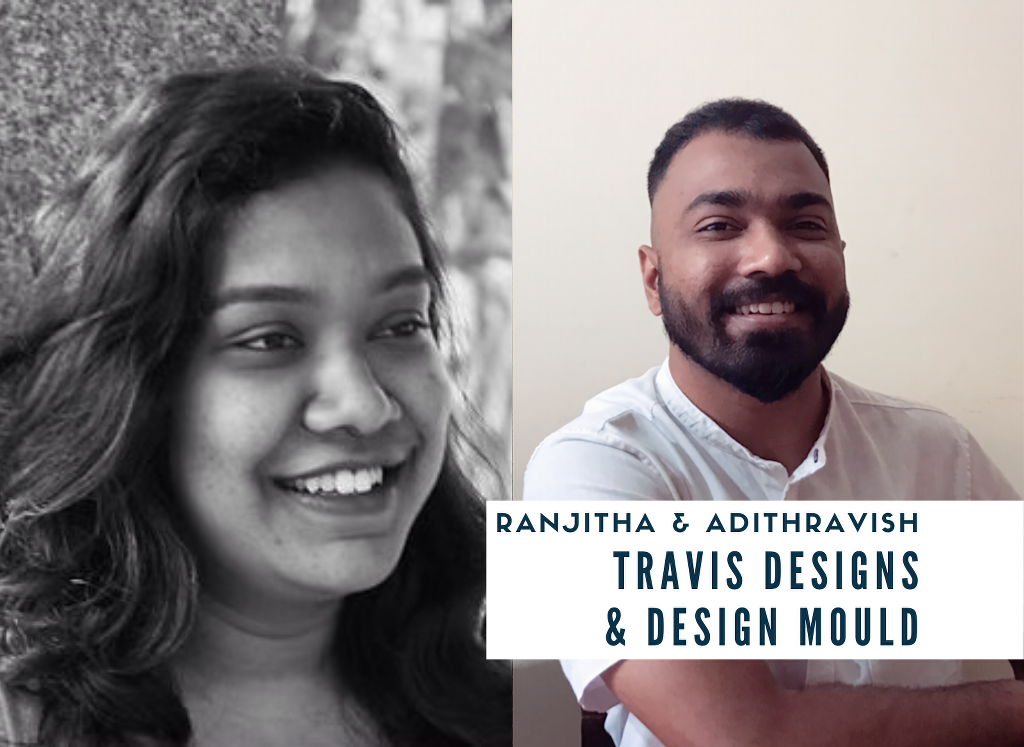 Firm's Website Link: Design Mould
Firm's Facebook Link: Travis Designs Design Mould
Firm's Instagram Link: Travis Designs Design Mould
For Similar Projects >> Elegance of Chic Interiors in this Modern Minimalist House
Disclaimer: No TAD editor is involved in the curation of this content.

&nbsp