&nbsp
Apartment Interior With Pastel Tones Creating Warm And Inviting Space | UA Lab
The interior concept is defined by enjoying the spaciousness allowing maximum natural light. The interior elements like the Furniture, the wall textures, the ceilings, the tapestries all together are designed to celebrate this spaciousness within the apartment space. We have used wood, hues of grey combined with some pastel tones to create a warm and inviting space.
Visit: UA Lab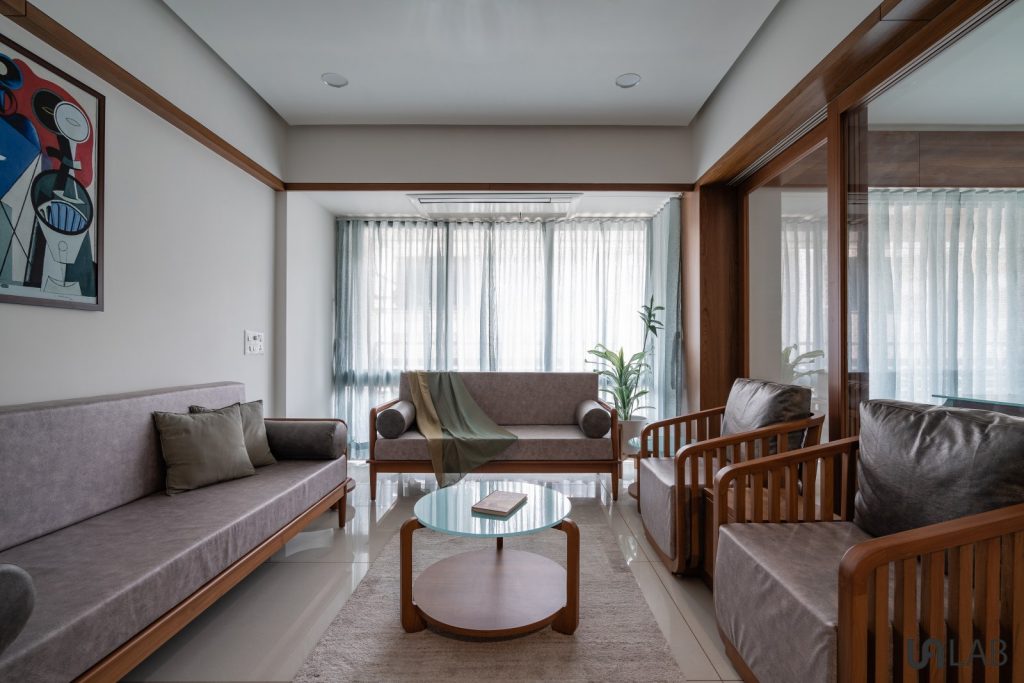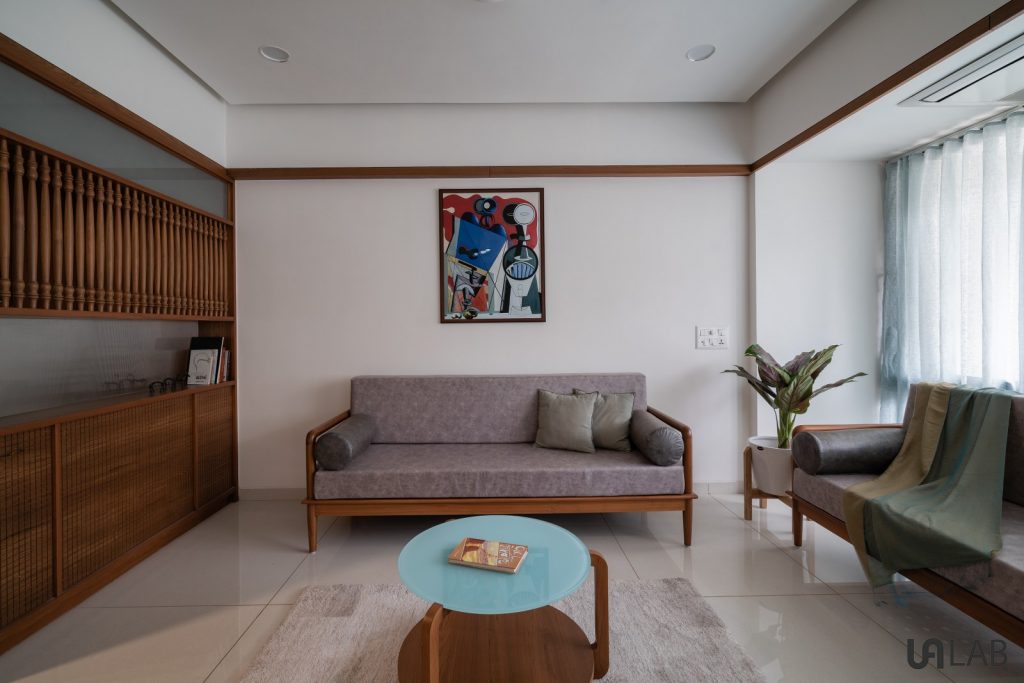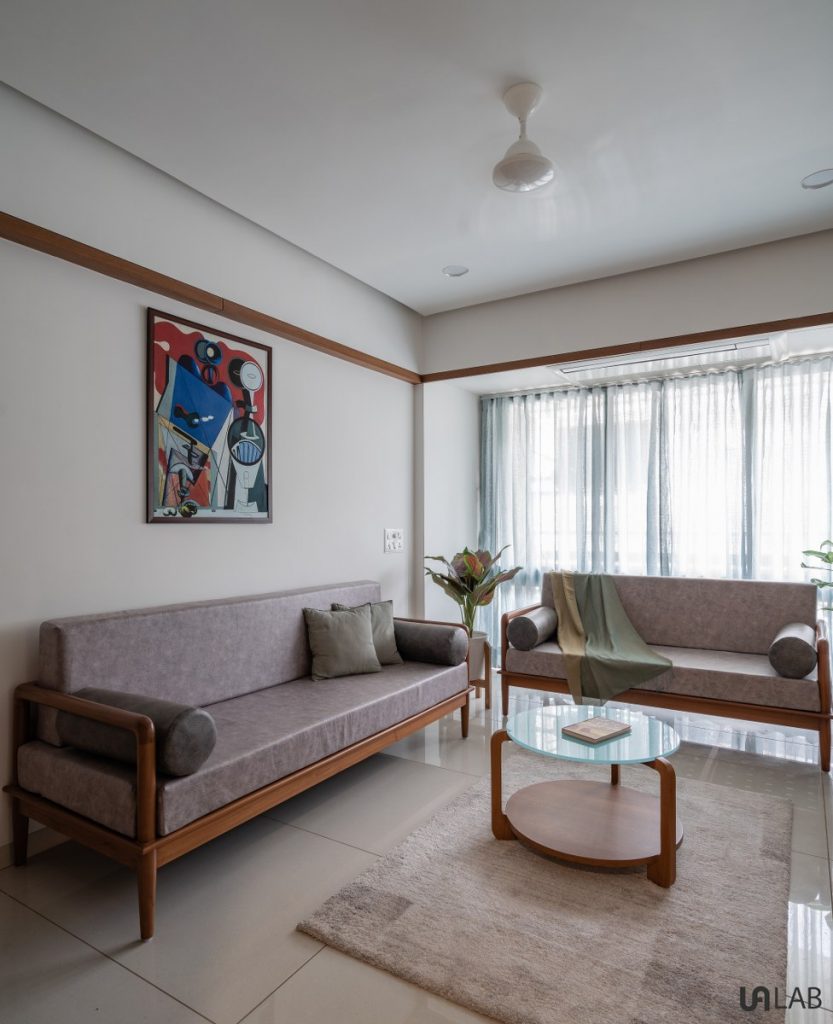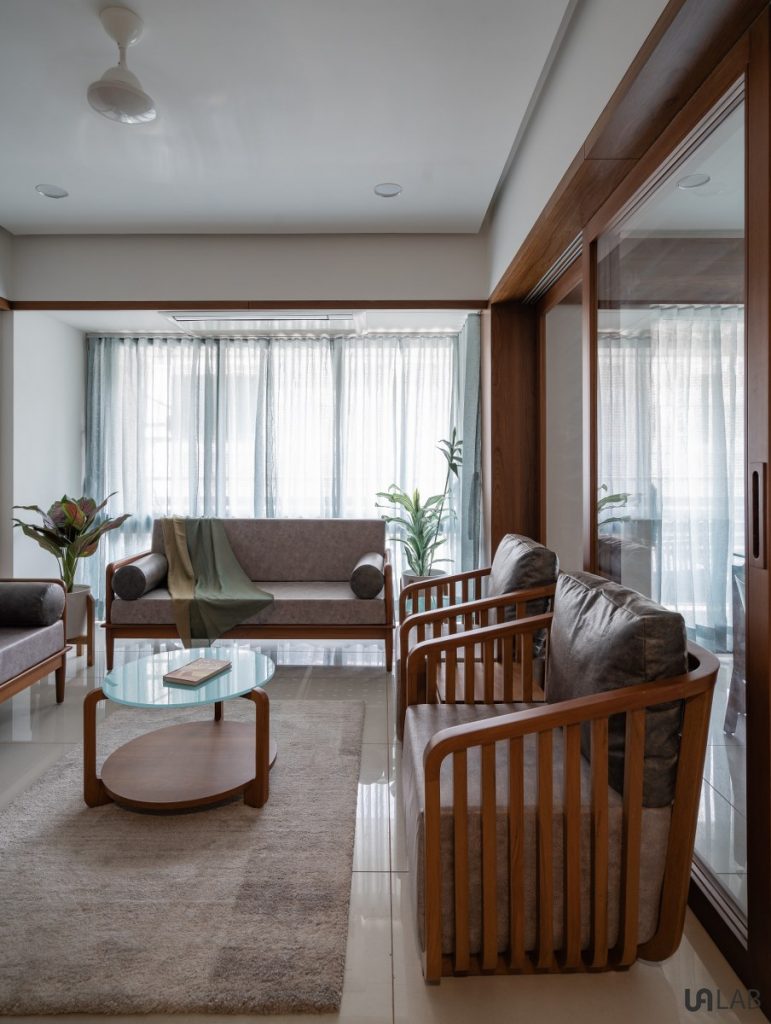 At the entrance of the house, a wooden textured wall with vertical strips welcomes us. We have used big circular mirrors to make the ambiance look interesting. The seater designed is inspired by the traditional furniture called 'Bakado'. It is a seater with armrest and is generally placed at the entrance in the traditional houses.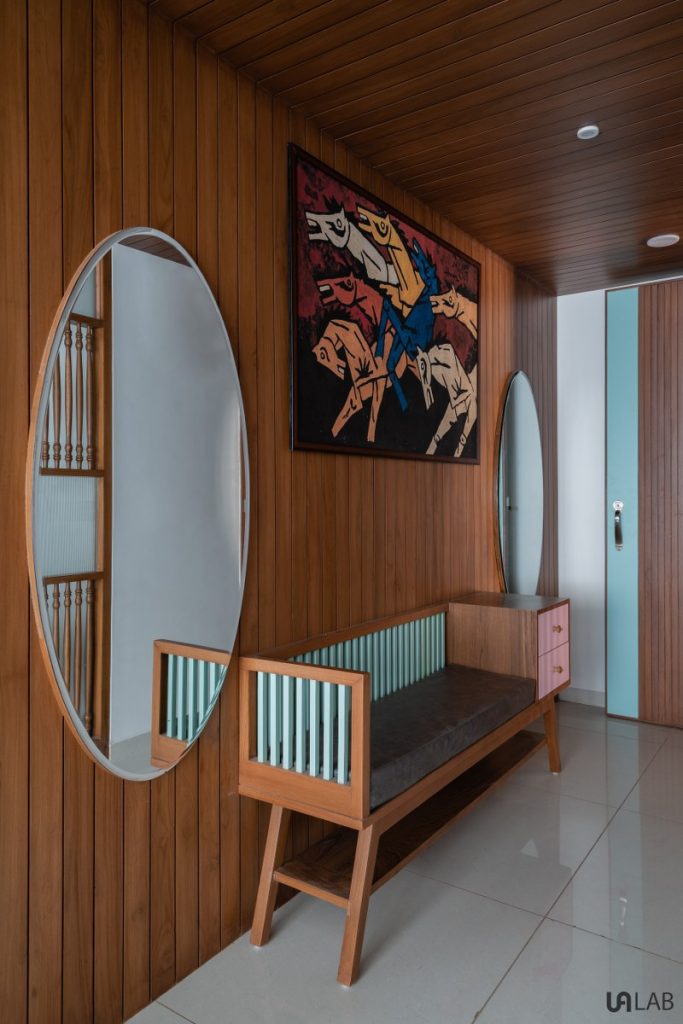 It works as a waiting area for visitors. From this vestibule space, we are guided towards the Living room. We have kept a monochromatic palette with wood, to enjoy maximum daylight within the Living area. The sheer in the backdrop adds to the serene and calm environment of the space.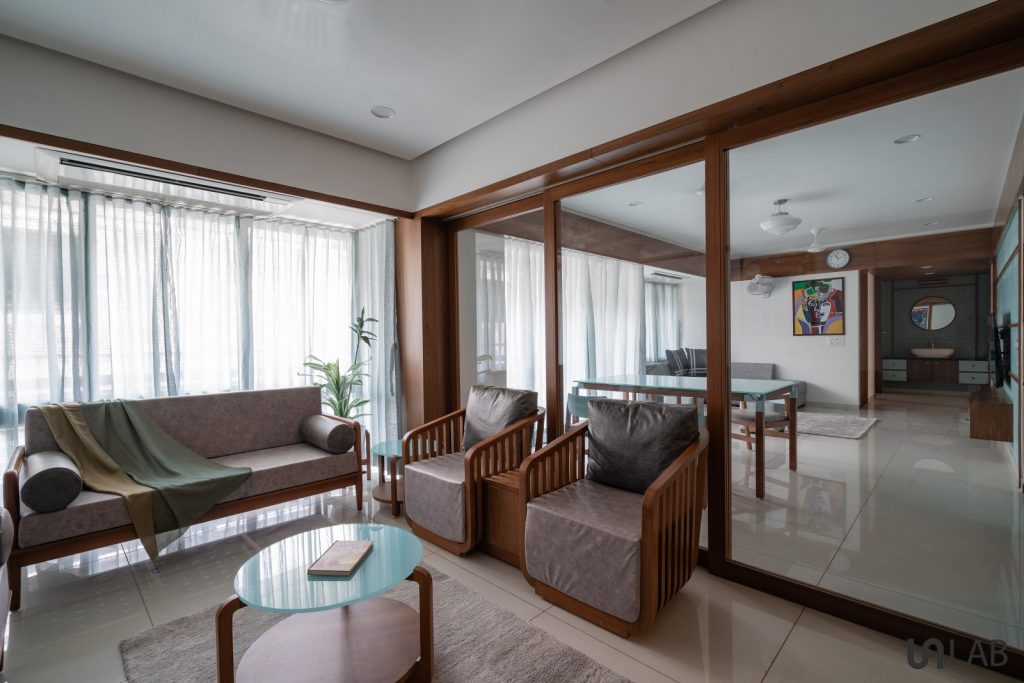 For the Dinning space, we have used pastel tone of Revival green and Scarlett. The pastel tone breaks the monochromatic palette and sequentially compliments the ambience. We have strategically used the pastel tones on the furniture at the Joints, Tabletop, the Backrest of the chair and the chest. Pastels combined with wood gives a queer look to these elements. The Furniture is read as distinct elements in the space with a monochromatic background of the Family area.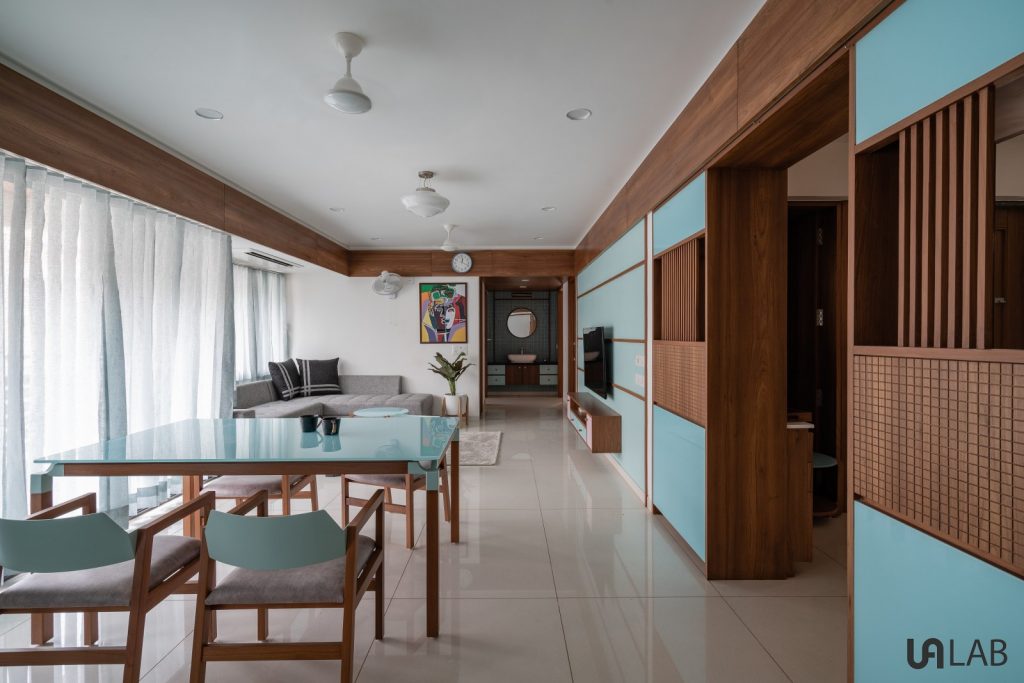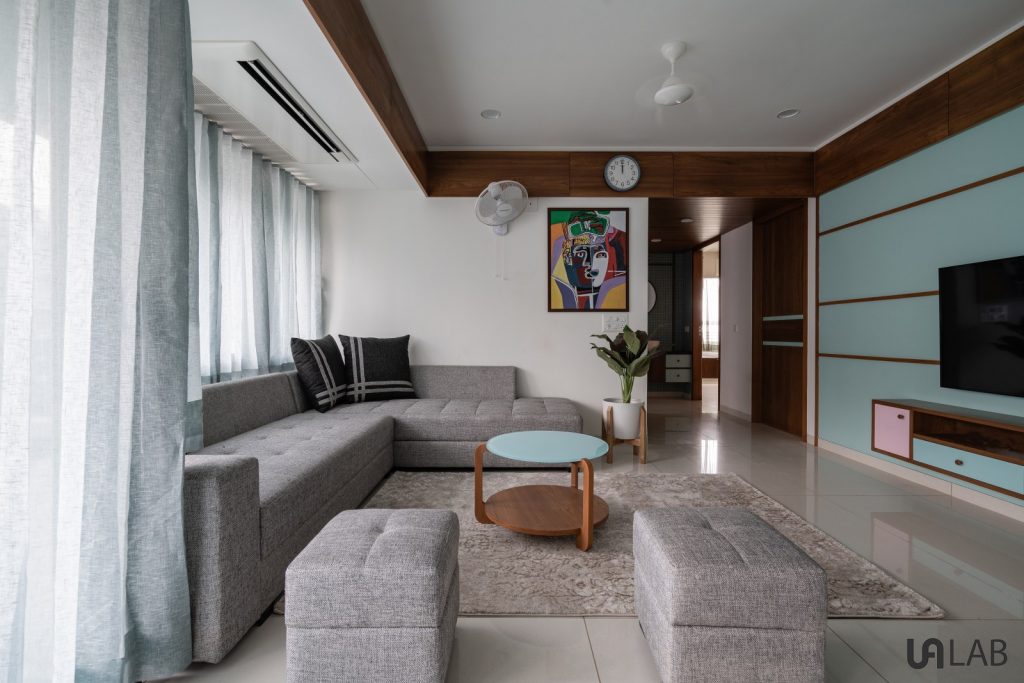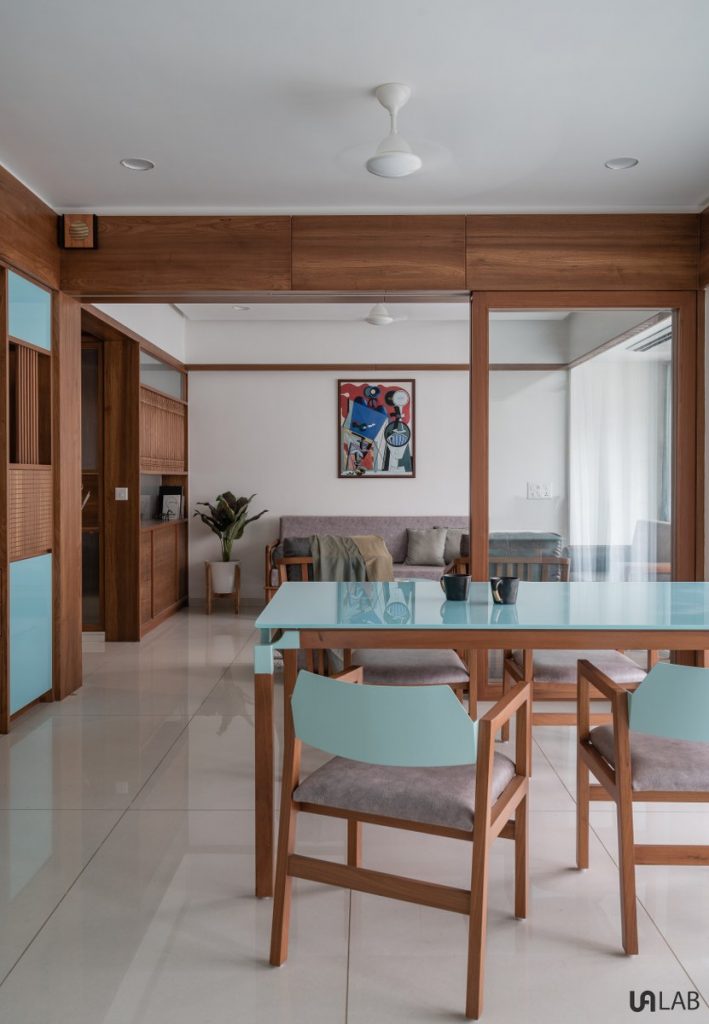 The common utility area is made playful by using a green ceramic mosaic. We have used the ceramic mosaic in full height combined with the wooden chest. The utility alcove is designed as an interesting pause before entering the Sleeping spaces. Sleeping spaces are kept simple and functional. We have used wood and veneer for the furniture elements. We designed a layout, which could offer spaciousness in the given tight space.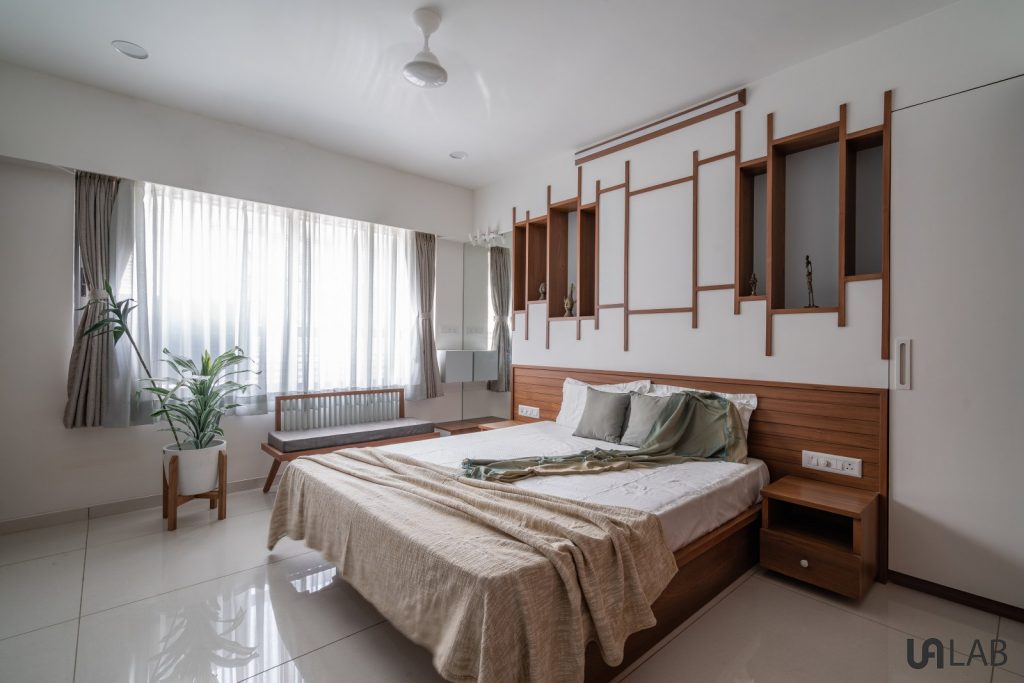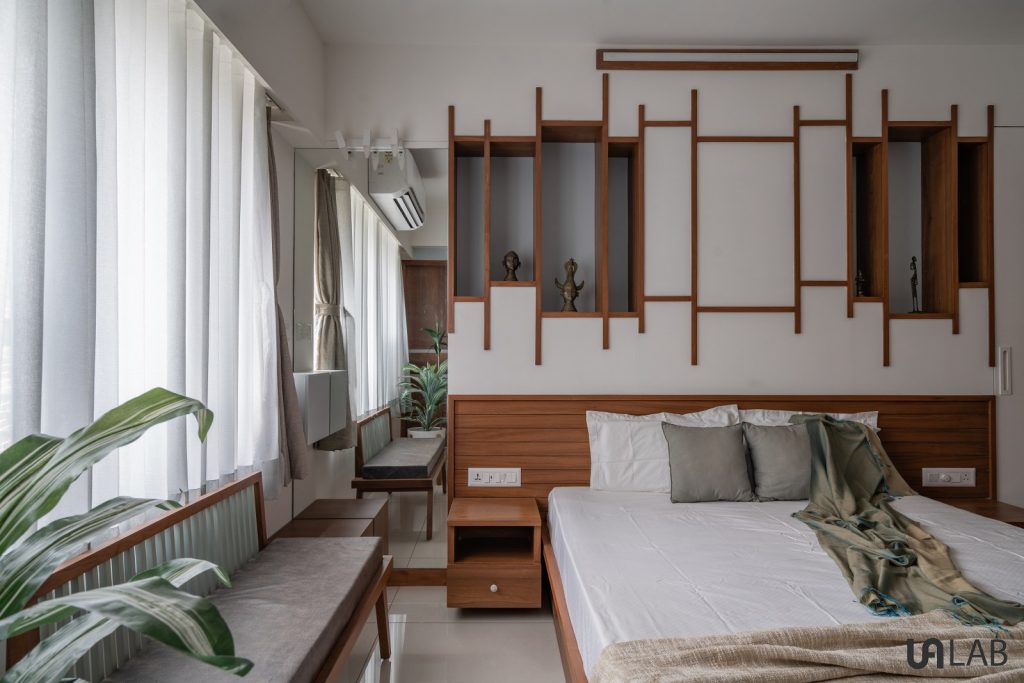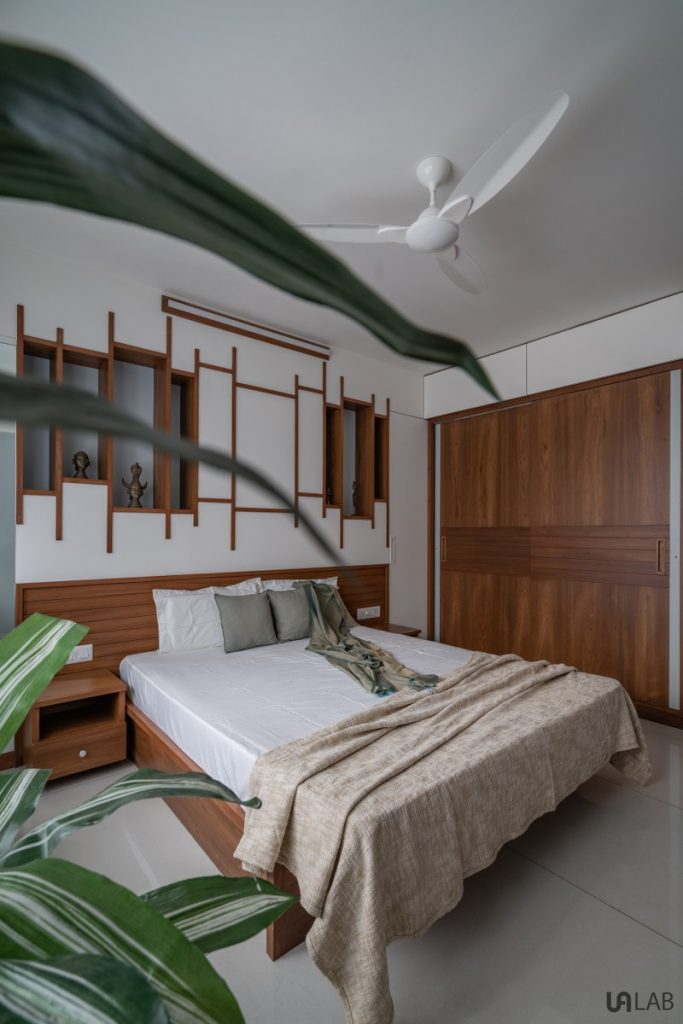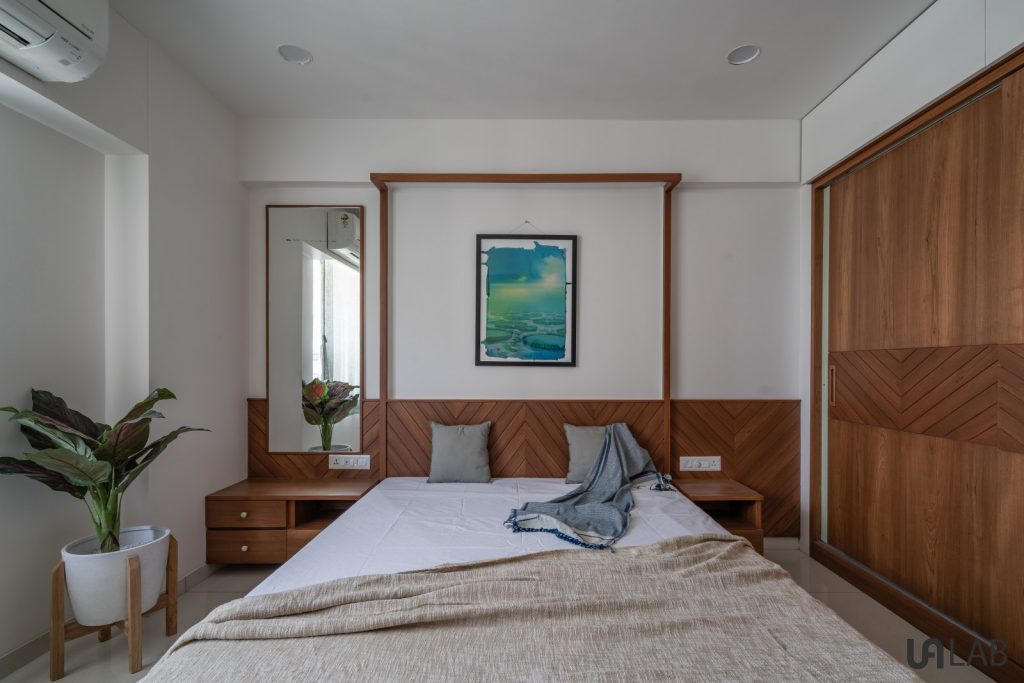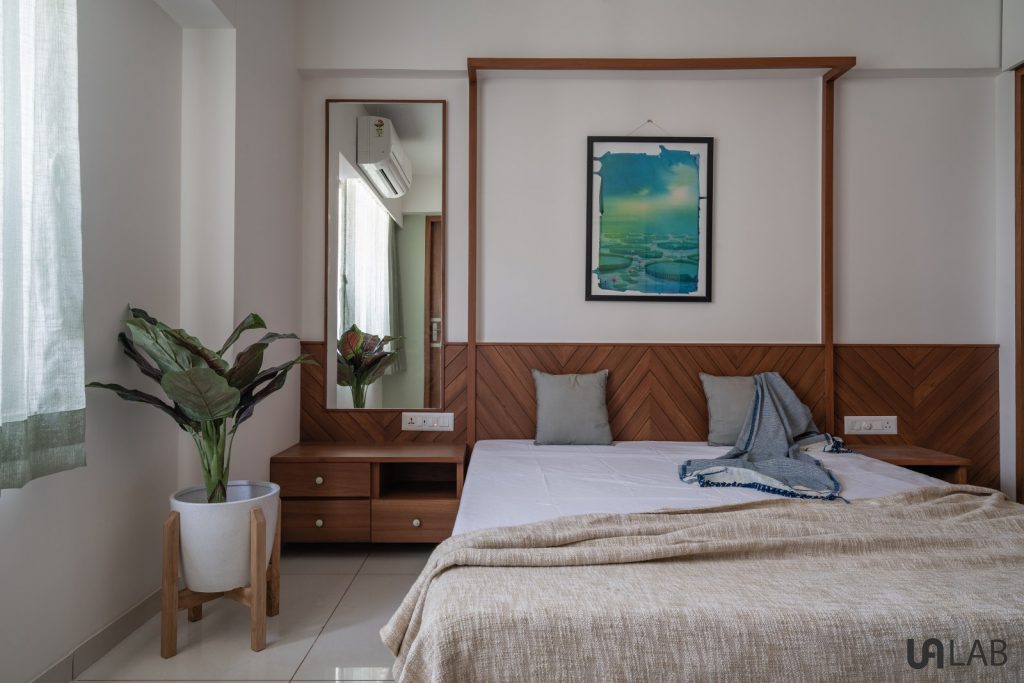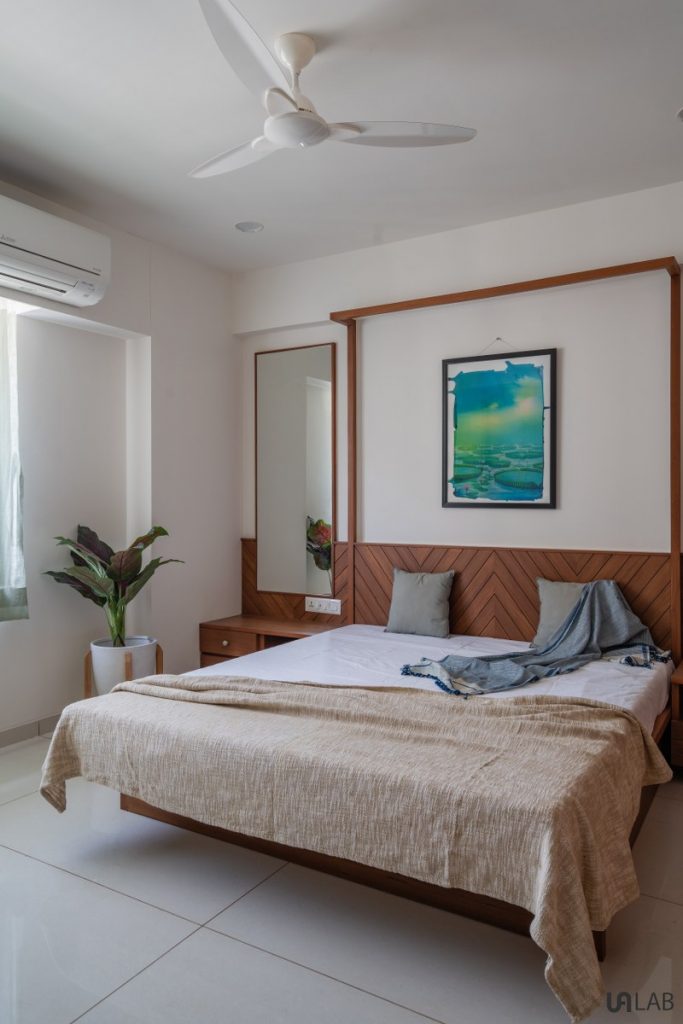 FACT FILE:
Architecture Firm: UA Lab
Project name: Aqua Rapport
Project Type: Interior Design of 3 BHK Apartment
Principal Designer: Vipuja Parmar, Krishnakant Parmar
Design Team: Mitul , Bageshri
Completion Year: 2020
Gross Built Area: 1562 square ft
Cost of the project : INR 2200 per sq ft 
Project location: Ahmedabad, India
Photo credits:  Maulik Patel – Inclined Studio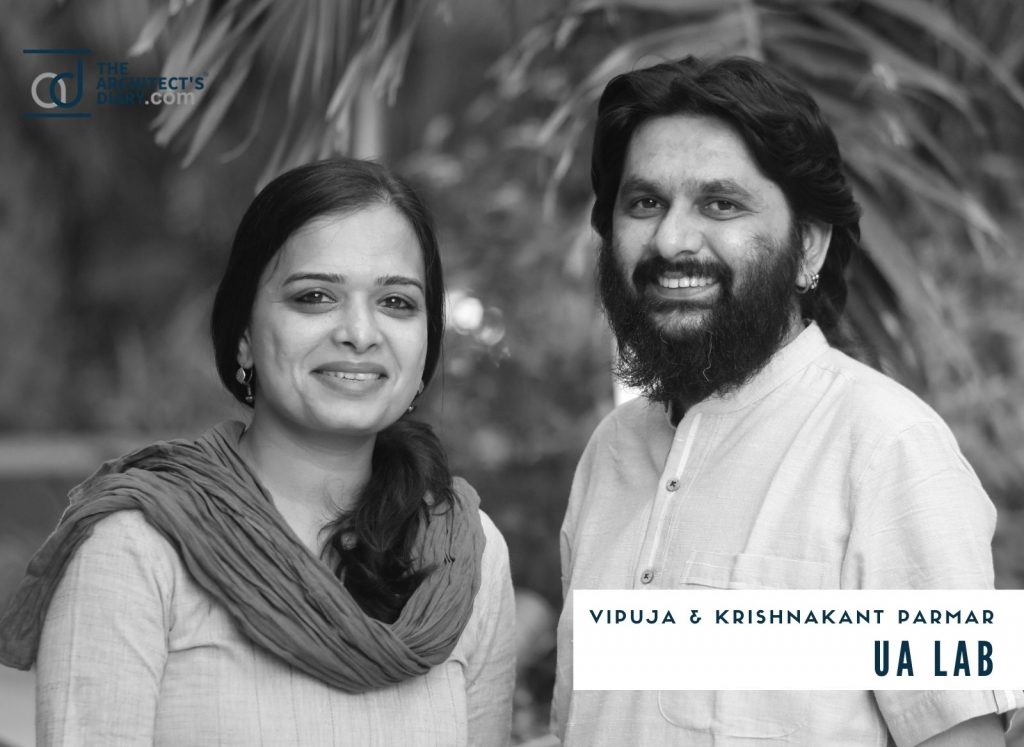 Website: https://ualab.wordpress.com/
Facebook: https://www.facebook.com/UALab.In/
Instagram: https://www.instagram.com/ualab.in/