Apartment Decor Style Which Is Brighter, Fresher And Giving An Overall Elegant Appearance | Arcon Associates
Simplicity in form and function, uncomplicated claddings and wall finishes, clean, open, light-filled spaces. Simple detailing devoid of decoration, strategic use of materials for visual interest, texture, and personality. This house features a phenomenal view, scale back the complexity of the indoor space, and let the focal point be the view itself in all its glory.
Visit: Arcon Associates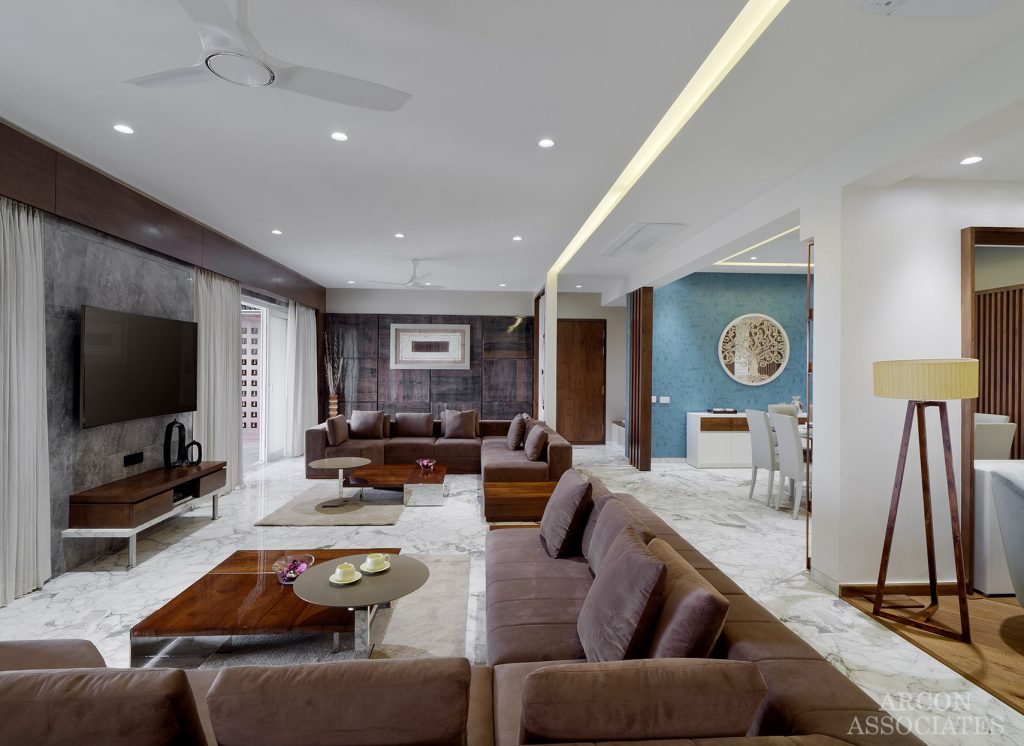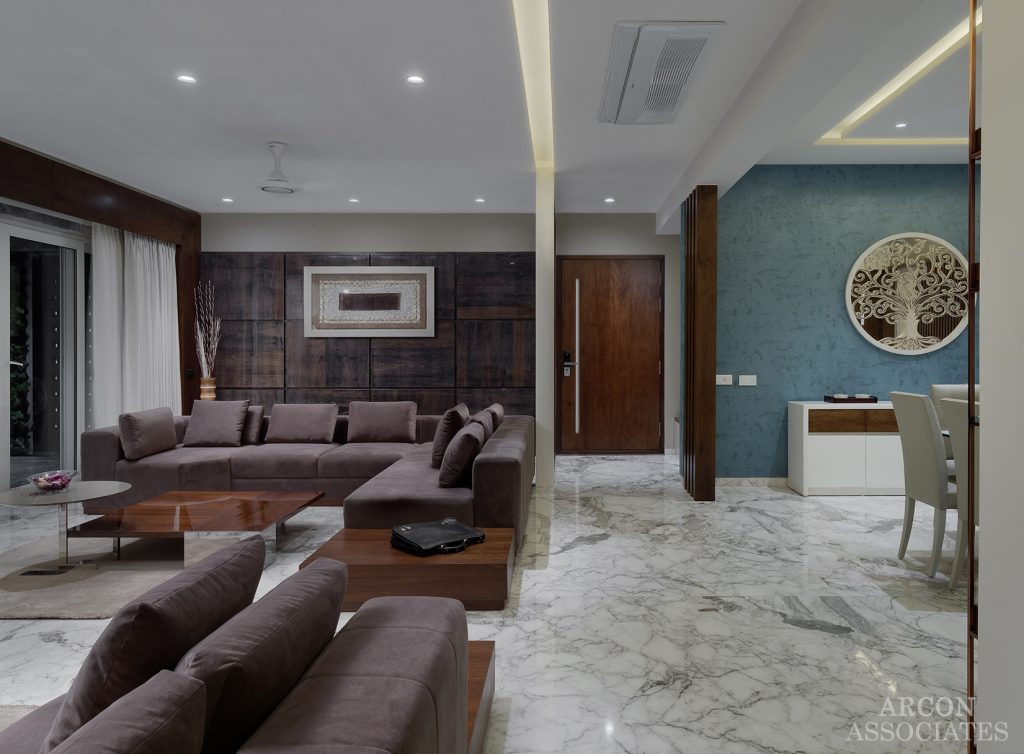 Decorating it in this style, will make it appear a lot brighter, fresher and give it an overall elegant appearance. Creating a relaxing environment clutter-free is a great way to guarantee that you can relax and unwind at the end of the day, surrounded by simple home décor. Choosing of large wall art or mirrors to hang on the wall, instead of smaller items to prevent the wall from appearing cluttered. The aim was for a neat geometric design that has functional use and tried to avoid overcrowding in the room.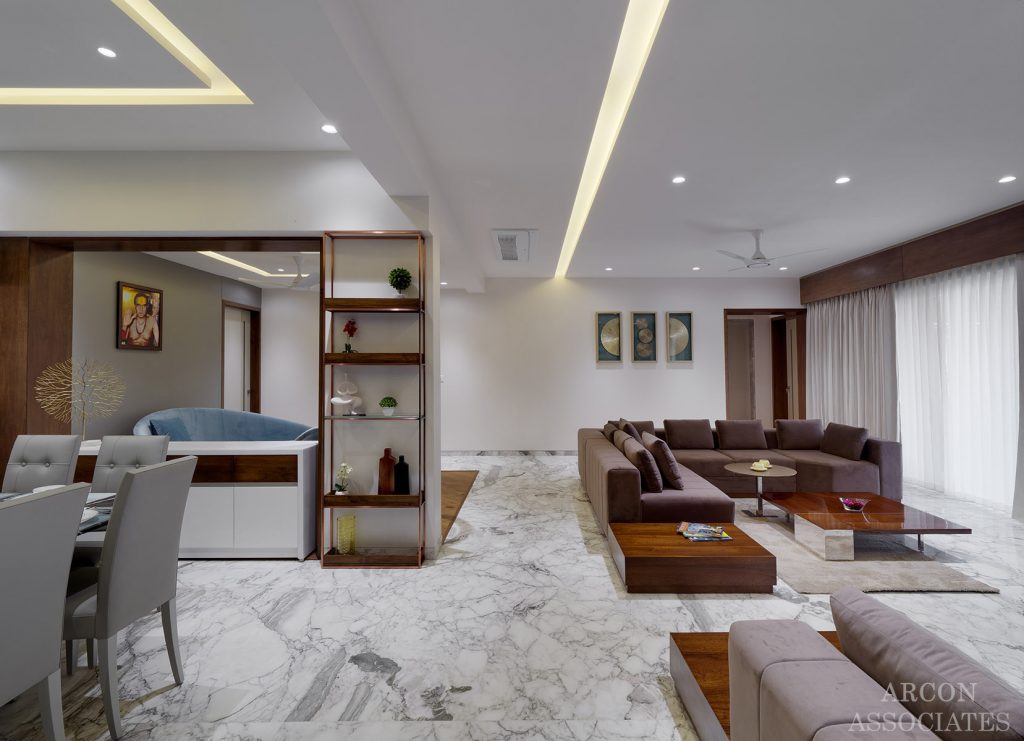 By arranging cushions, lamps, and artwork in pairs or asymmetrically to one side we have been able to Break a well ordered and effective simple home design within the room. Colors make the room feel calm, cheerful, comfortable, stressful, or dramatic. This bedroom opts for a very fresh European look with the accent wall painted in turquoise blue and the use of soft and neutral furnishing.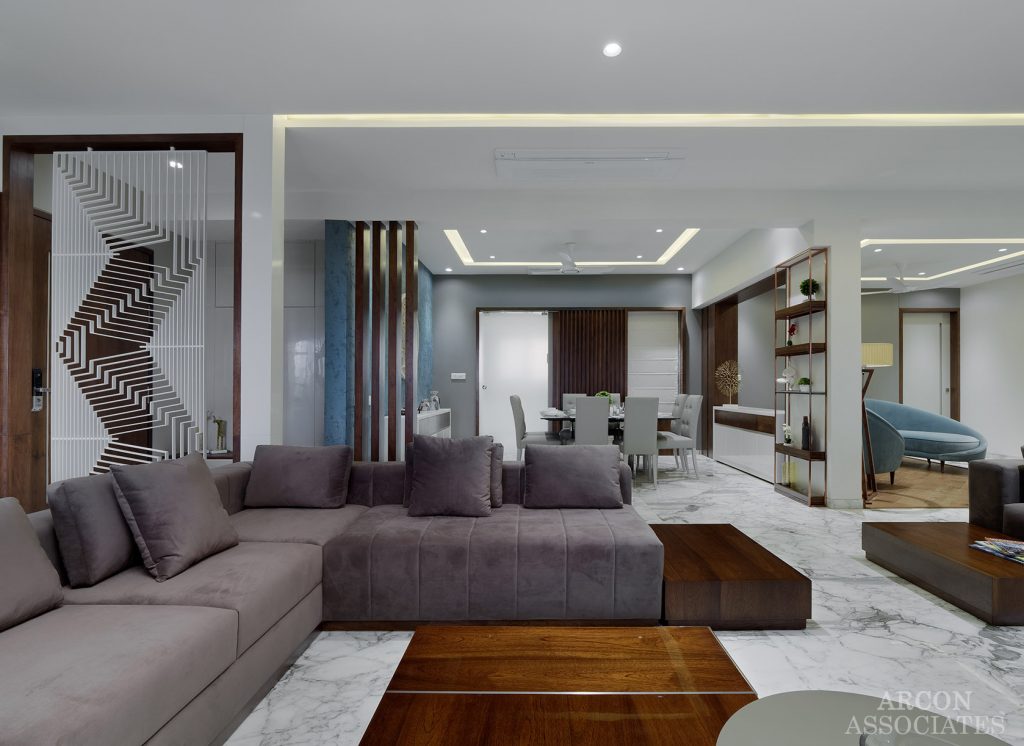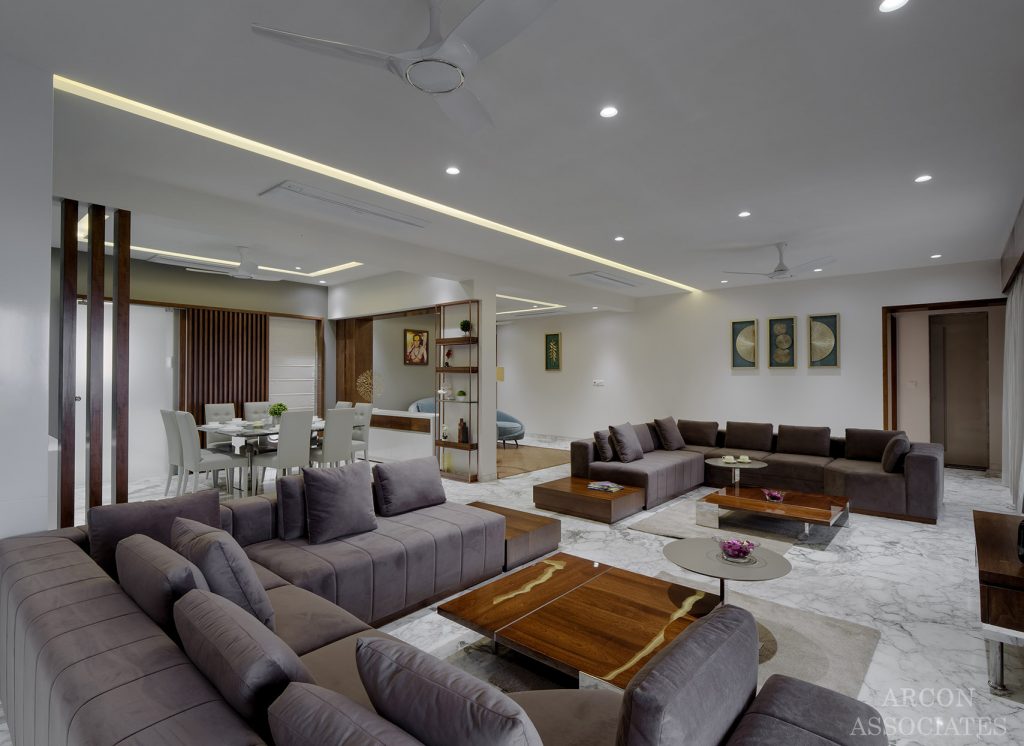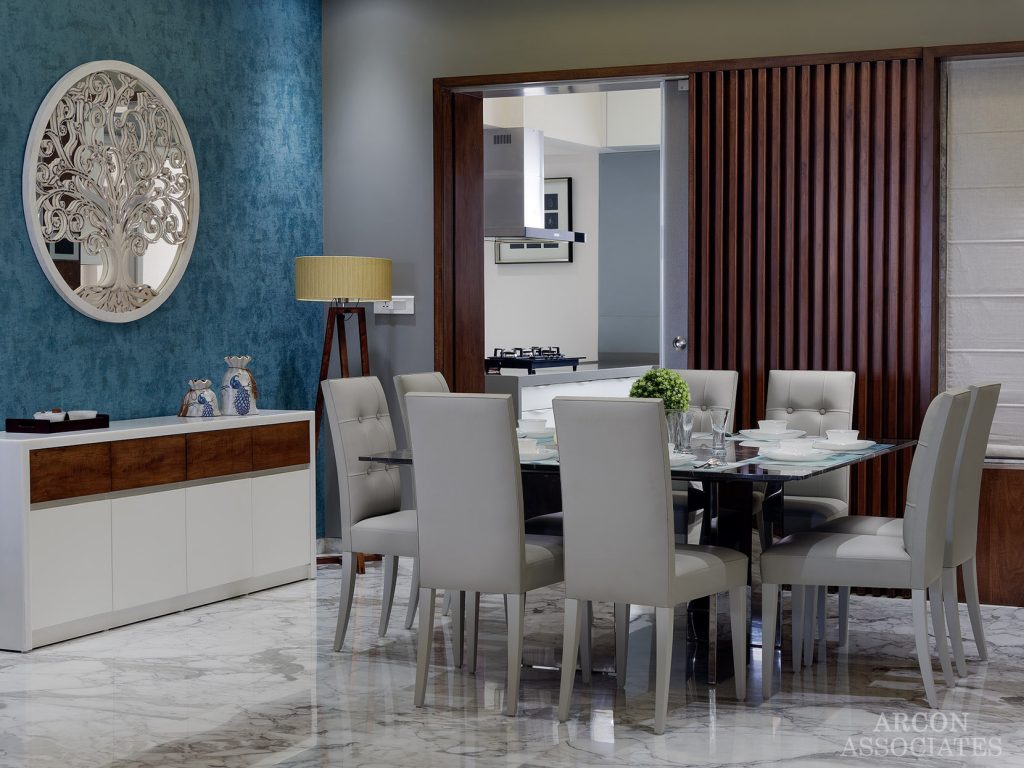 Turquoise blue color creates harmonious color combinations with all white, blue, and greenery adding a touch of cool to interior design and décor. This mix of blue and green colors are soothing and relaxing. These hues help brighten up modern interior design and home decorations with a fresh look. A carefully placed throw rug will bring tons of depth to the room. Use cloths like cup covers, throw pillows, and even blankets to make the room pop.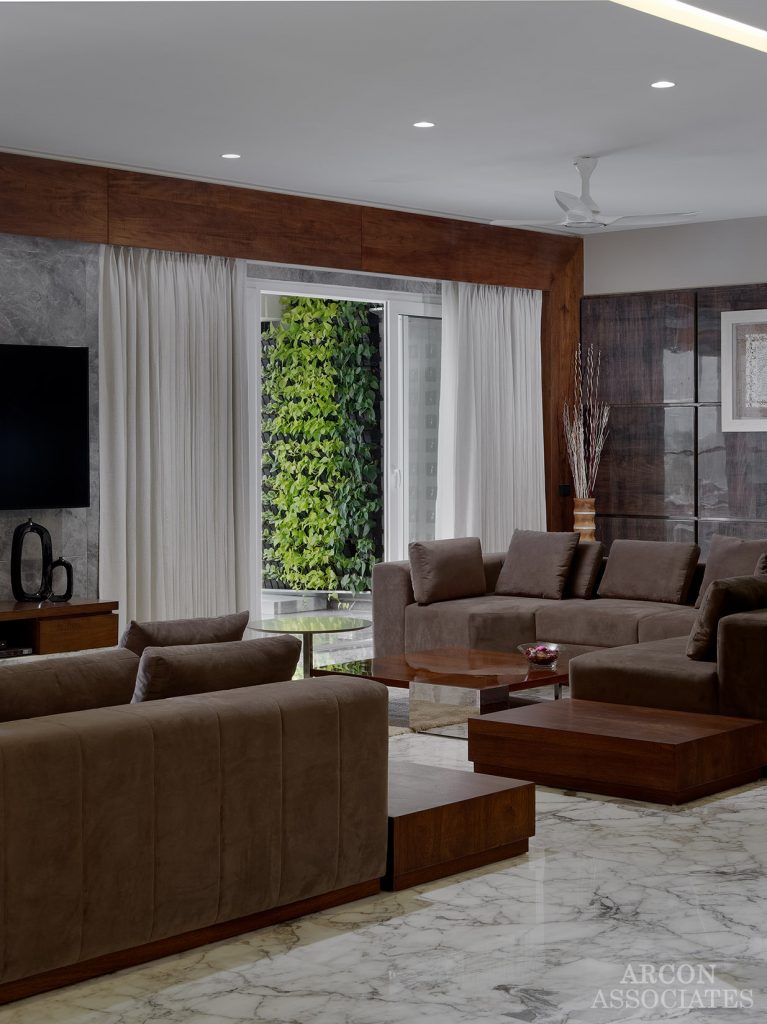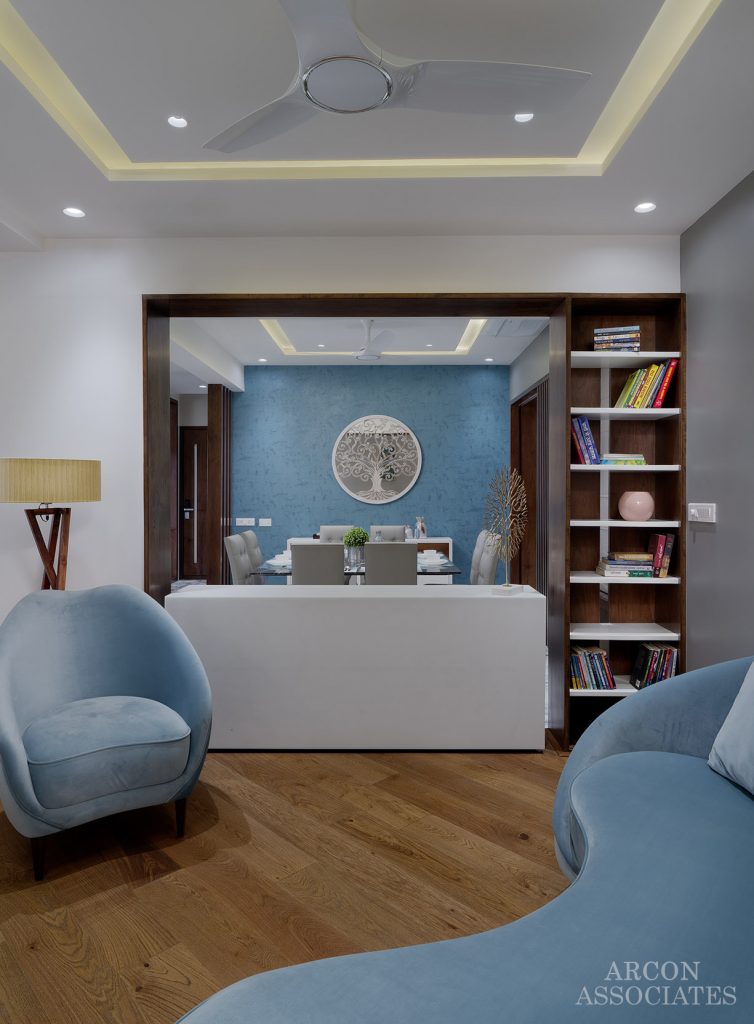 Extremely important in such design to correctly divide the space. These interiors are usually compact, black, or grey and have distinct geometric shapes and introducing least no. of elements. A very fashionable style that is based on preserving space.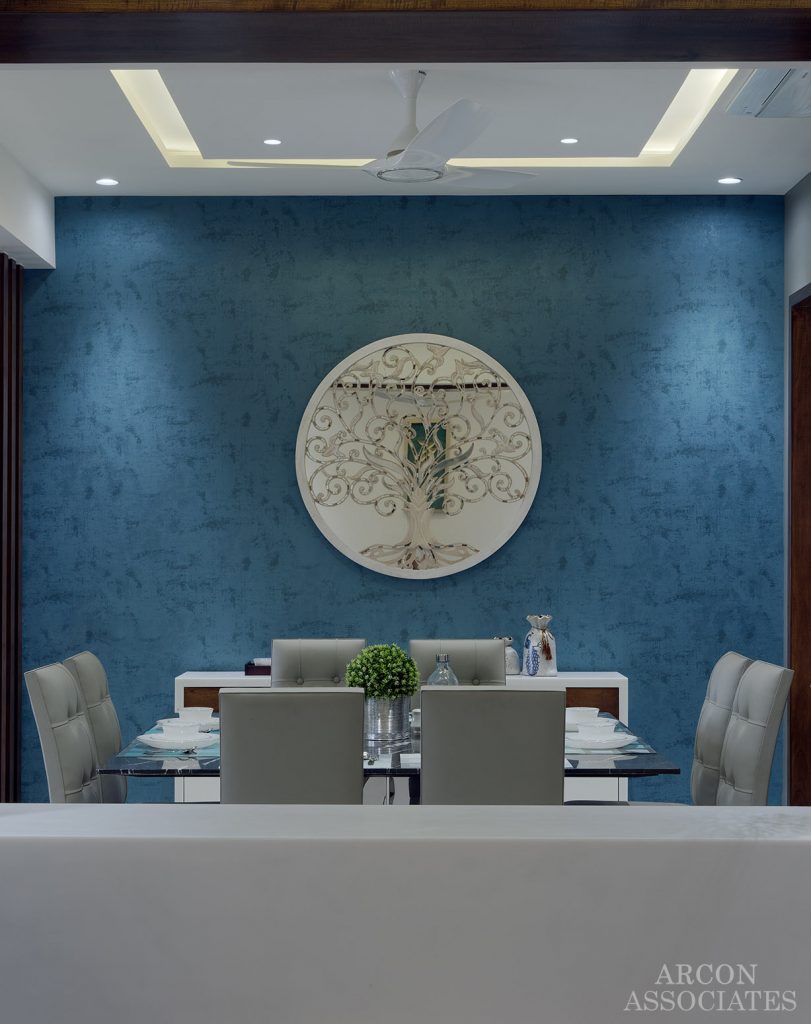 Interior design in the style of modern minimalistic implies a lot of space, so it is desirable to get rid of partitions in the room. Need for massive openings to fill the room with enough light.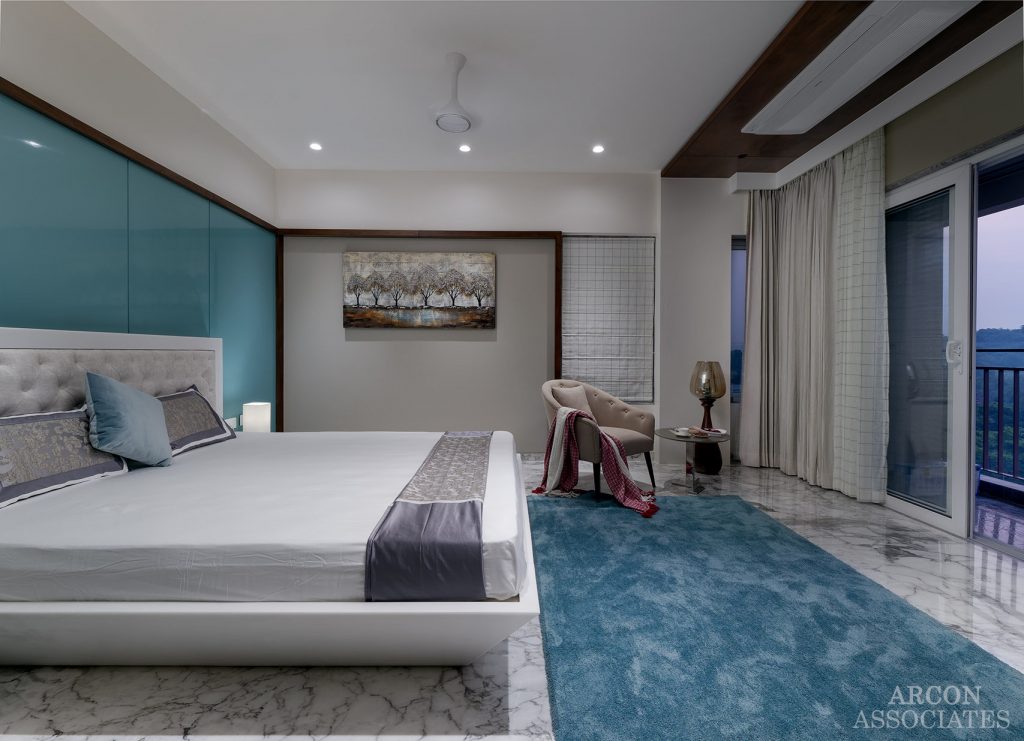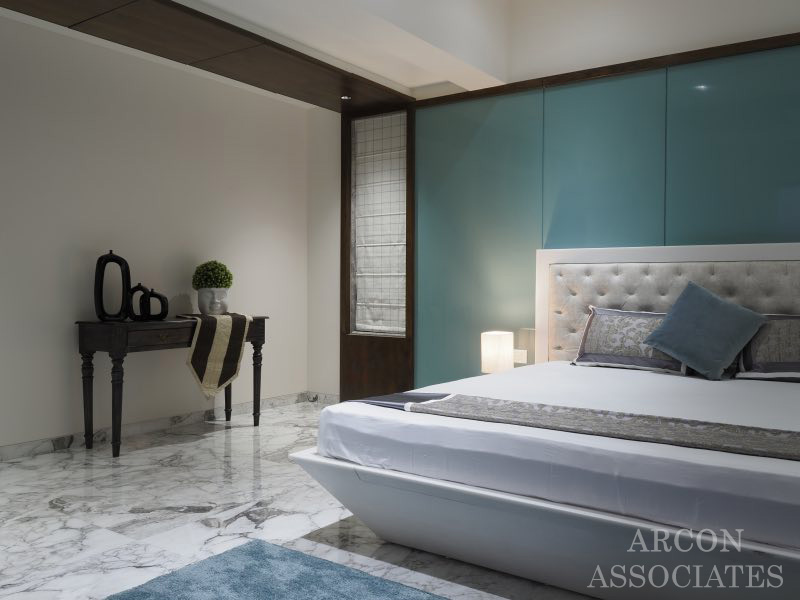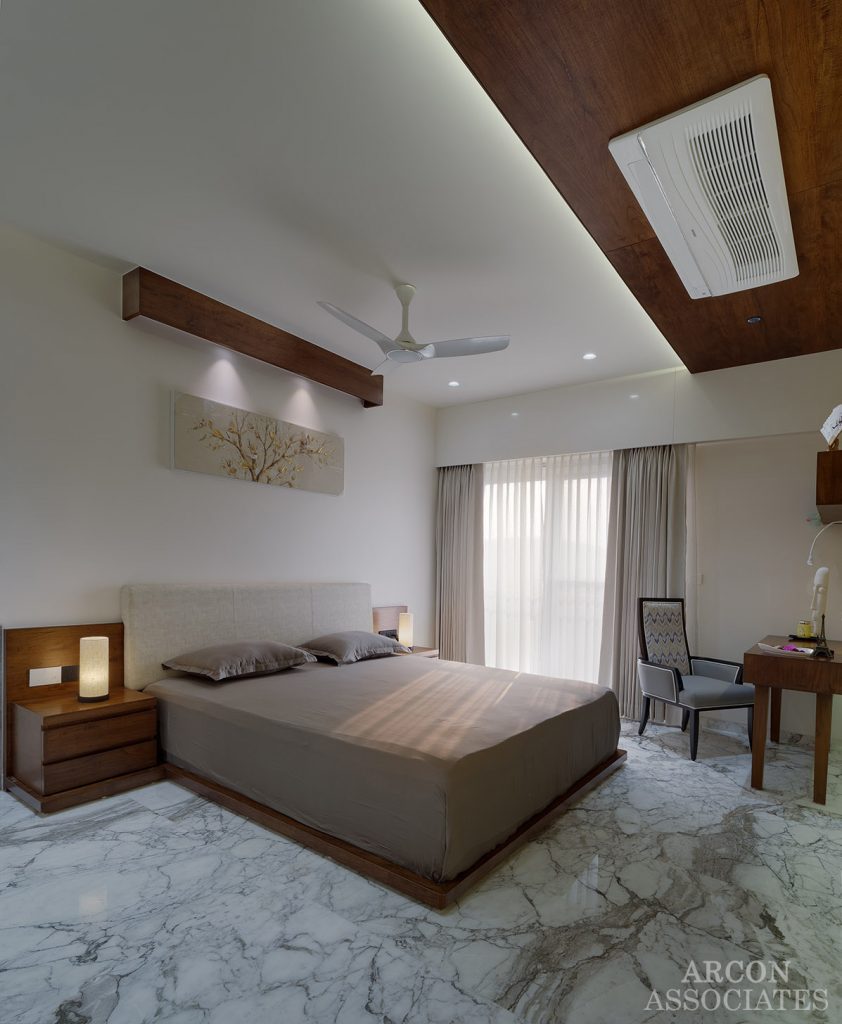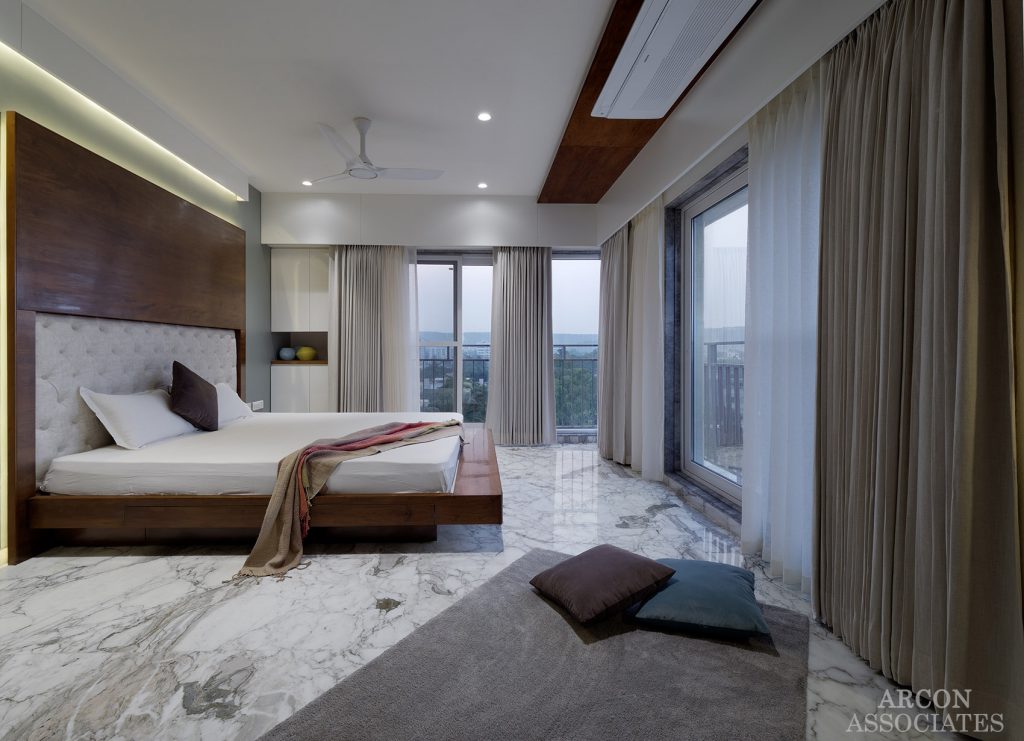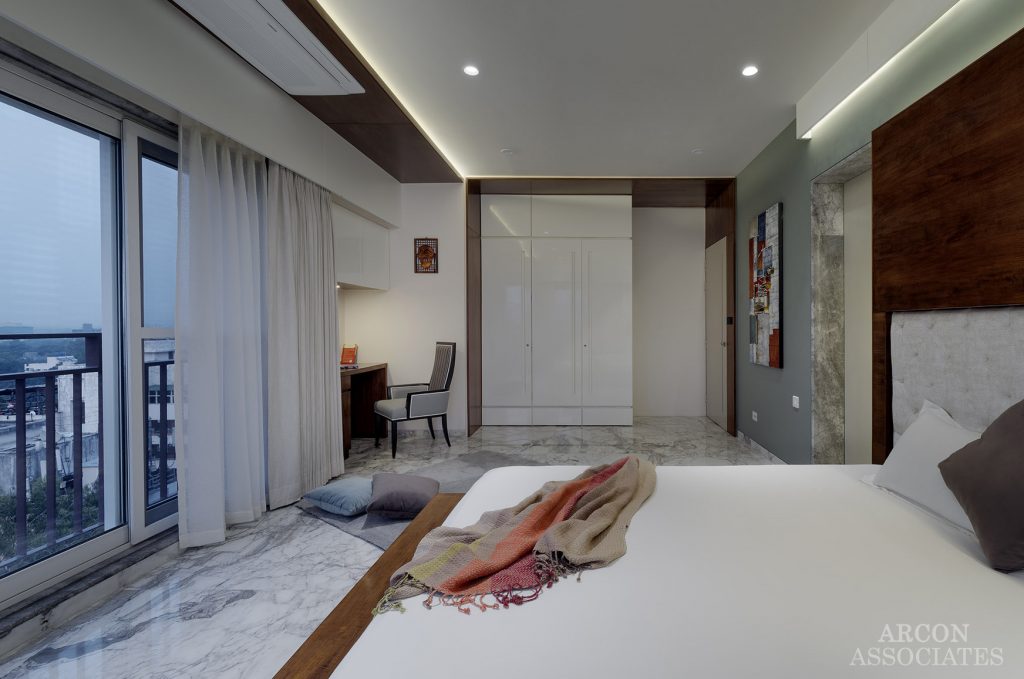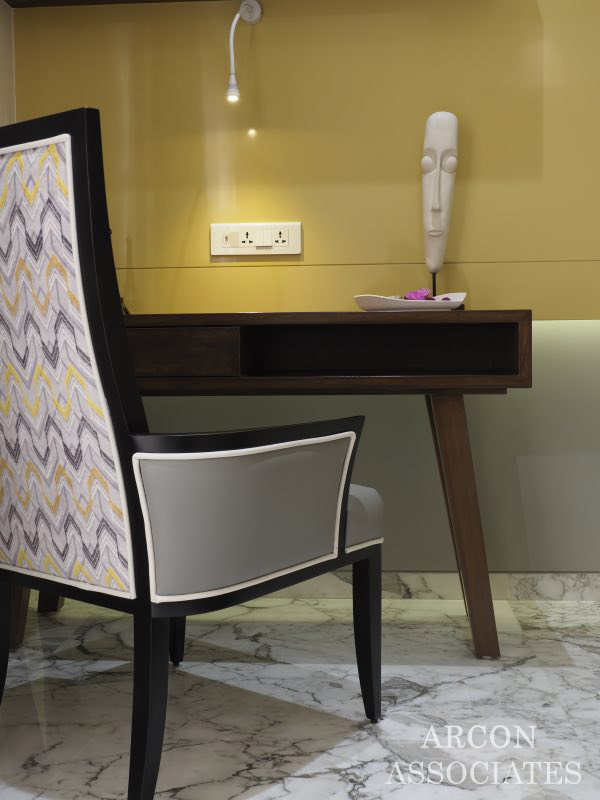 The color scheme is created using the game of halftones. The commonly used color is white. Wall decorated with a couple of minimalistic paintings. Beige and white are the best combinations for walls which can be advantageously diluted with grey and brown pieces of furniture.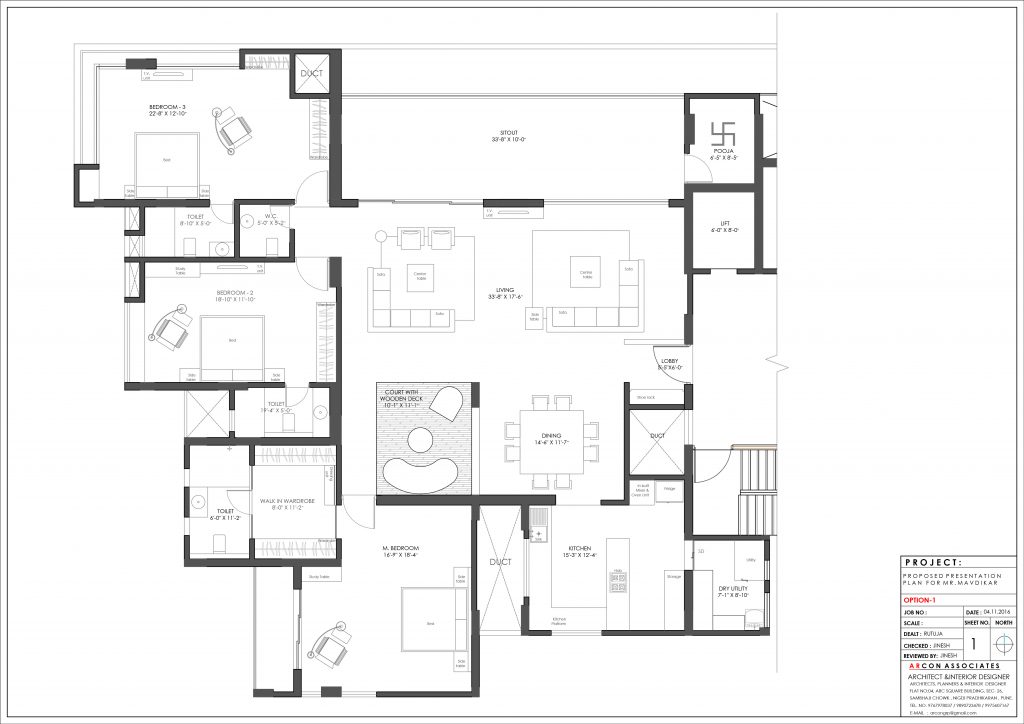 FACT FILE:
Firm: Arcon Associates
Materials: Chrome steel, glass, ceramics, artificial and natural stone, textured wood.
Project Type: Residential Apartment
Location: Model Colony Pune
Area of site: 2800 sq.ft
Design Team- Ar. Jinesh Dhumawat, Ar. Preeti Khaire, Ar. Shekhar Nahar, Ar. Priya Kulkarni, Ar. Rutuja Katariya
Photography: Hemant Patil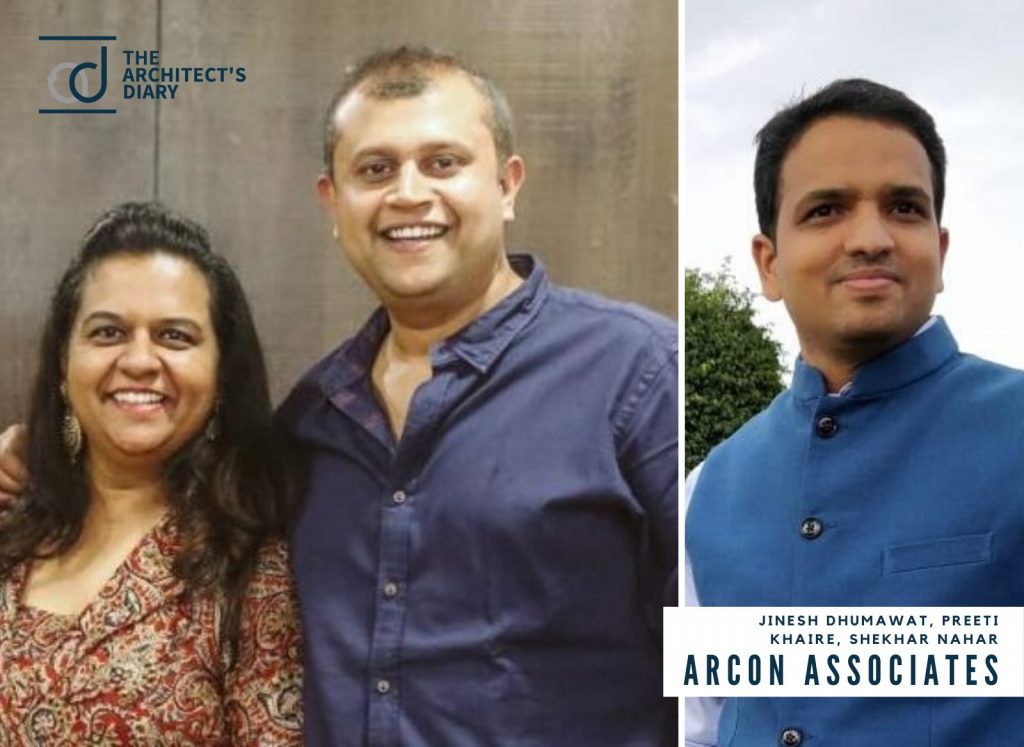 Facebook: https://www.facebook.com/ARCON-Associates-485558451648301/
Instagram: https://www.instagram.com/studioarcon/