Interior decoration means different things to different people. For some people, it is adding a splash of colors on the walls. For others, it's ornamental decorations, and although many prefer canvas wall art pieces in their homes.
While all of these styles of decorations are unique in their own sense and can instantly transform your home, art decor is in a class of its own. It is beautiful, classic, and can be flexible.
Displaying your art is even more aesthetically appealing when you add them to some unexpected places in your home. Shopping for fine art is just the start of the process. Read on to find out how and where to add your new art to your home to display it to its fullest potential.
1. The Cabinet and Shelf Tops
The usual places people expect you to add art is on the walls. However, drawing the eye upward makes your space feel bigger and airier. Spaces above kitchen cabinets, bookshelves, and entertainment centers are prime real estate to place art.
Every time you are in the space, you will be drawn to the well-placed art. Well-hung wall art can be a beautiful sight to behold, but your cabinet tops art can hold the sight longer and draw the eyes even higher upward.
2. Bookshelves
The bookshelves offer a great space to put your art. Asides from the elegance it adds to the bookshelves, it breaks up rows and rows of books for visual interest. Look for cohesive color schemes or a type of art to pull your shelf displays together.
You can even use heavier works of art as a book stopper on the shelf. The act of strategically positioning an art piece on the bookshelf is an art in and of itself.
Read this article to know about different types of bookshelves.
Play with the placement and stand back to evaluate it until you get it just right.
3. The Kitchen
Unfortunately, the kitchen is the forgotten zone when it comes to placing works of art. Yet, it is one of the most strategic places to put your art. The surprise wows you get from unsuspecting visitors and family makes it worth it.
Aside from this, you will also love your kitchen more. It is not unusual to find yourself entering the kitchen often throughout the day. Great places you can add a piece of art in the kitchen area are on the walls of the kitchen or propped against the backsplash. Many wouldn't expect to find a piece of fine art adorning the kitchen walls.
4. Behind Your Bed
Have you considered adding art pieces to your headboard? You can add character to your bedroom space by adding art to it. An intricate tapestry or great flat sculpture can be installed as a statement-making headboard. It will instantly transform what your bedroom looks like, and if you can add coordinating bedding and throw pillows for a stunning style.
5. The Bathroom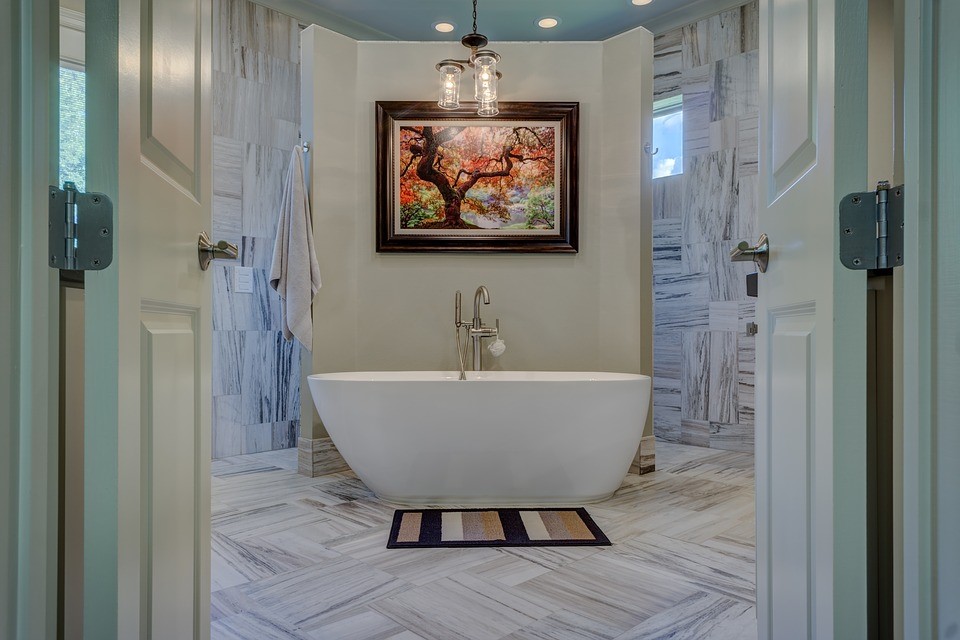 Your bathroom has a ton of potential when it comes to adding art to your home. You use your master bathroom every day. Plus, many of your visitors will be checking out your powder room. So why not add a little art to these spaces to make them more pleasing to the eye?
Putting some artwork in your bathrooms instantly brightens it and can even help your meditation and inspire beautiful ideas while you prep for the day or wind down at night. It also adds tranquility to space, making it a haven where you can shut the world out and relax.
6. The Unused Fire Place
Instead of leaving that fireplace abandoned and lonely, you can give it some life by adding some art to the fireplace. Not only does it take your visitors by surprise, but it also adds color to your living room and creates a focal point.
Think outside the box and add some bright colored wallpaper to the back of the fireplace before placing a fun sculpture inside. Or, use paintings propped against the walls flanking the fireplace to frame it with stylish artwork.
7. On the Ceiling
Have you thought of lying on your back, and instead of staring at a blank ceiling, there is a work of art staring right back at you? Awesome right? The ceiling is certainly a place most people won't consider putting an art; you could be blazing a new trail and inspiring some decor ideas in your friends.
8. In Front of a Window
Placing art pieces in front of your window is something you may have thought of one or two times, but you dismissed it because you think it will look weird or block valuable sunlight. But the right art can look incredible in front of a bright window.
A fun, stained glass piece could give you a more fantastic view when the sun rays play with it. A uniquely shaped sculpture could cast interesting shadows in your space, adding visual interest. Just make sure whatever art you choose can withstand the UV rays it will be exposed to.
9. Line the Stairway or Hallway
Give your stairway or hallway spectacular style in addition to function by arranging artwork on it. Make sure you arrange it to your taste, symmetrically or asymmetrically. Look for similar colors for a cohesive look or just go with what you love for a more eclectic feel.
You can hang your works in a gallery style on the wall. However, propped oversize pieces can give your space an artsy industrial look. You can even add shelving or install sculptures on walls for instant dimension.
How To Place Your Art Work?
The first thing you need to do is to bring all of your artwork together. The next step is to examine them all carefully to decide what goes where. Grouping your pieces by room will give you a good feel of how they will play off each other.
Determining the art style and theme will help you decide the kind of placement. You can choose a vintage placement style or choose a modern decorating style. Here are few tips to remember when styling your home with art.
De-clutter your space: A cluttered space will hide the beauty of your art no matter where you place it or how beautiful it is. One of the best ways to proudly showcase your art is to ensure your space is neat and organized.
Be Mindful Of Your Your Frames: if your art is placed in a frame, you have to be mindful of the type of frame you use. Using the right frame for your art pronounces the artwork more and protects it from the elements.
Handle Kitchen Art with Care: Kitchen art can be beautiful and delicate. When placing your art in the kitchen, ensure it's neither close to fire or water. This will make it last longer and prevent kitchen accidents.
Creativity is Art, and Art is Creativity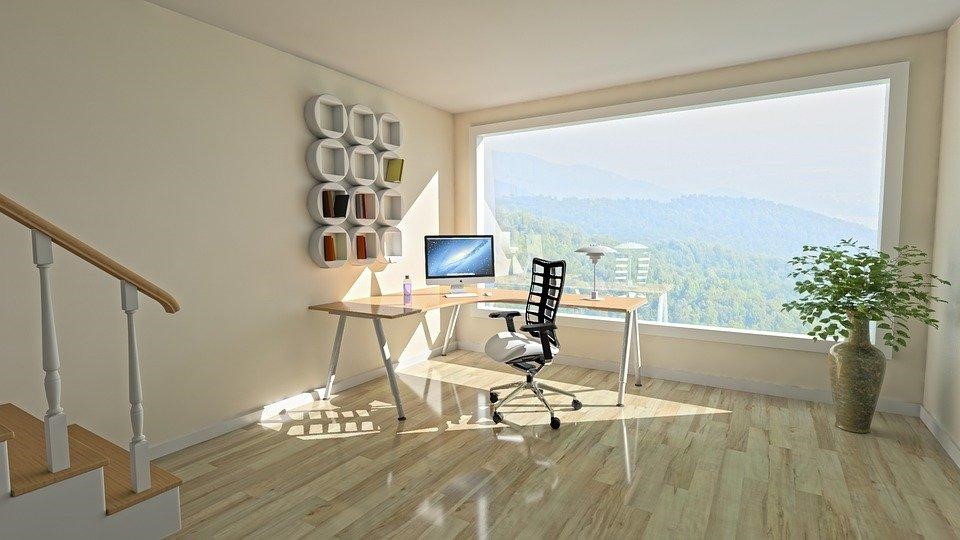 It is not enough to have a collection of art; you have to be creative about placing your pieces to make them stand out. Art is creative, so you don't have to follow the norm when placing them in your home.
You can be bold and create your style by placing them in unexpected places highlighted above. Remember, there are no real rules in your creative process, so have fun and create a space that you love!