If you've ever felt dissatisfied by all of the options on the housing market because they each are missing something that you want or need, you may want to consider building your own home instead. Building a home means you're involved in the process and decision-making. While some want that control, they can still find it daunting. Building a home isn't as simple as just deciding you want it—there are many factors to consider first so you won't be walking into the process completely unprepared:
1. Budget
Since a house is a big project, you need to have a strategy on how much you're willing and able to spend. It would serve you well to budget more than you would expect the costs to be, and then stick to that budget as well.
Contractors are unlikely to discuss the cost of essential home features such as electrical and gas meters, window coverings, and cables and internet installations. Expenses will also cover anything in the yard, such as landscaping. There are also zoning and other permits that also cost extra charges. You also never know when an emergency will crop up. So, you need to do your research on the costs involved, and then budget above that so that you'll have wiggle room.
On the other hand, it's easy to get lost if you don't know what you really want in a home. There's a tendency to overspend, and there could be unexpected expenses on the horizon. If you want to save as much as you can, work out what you can do with or without, and plan for multipurpose rooms built such as the media room that can also serve as a study room.
2. Building Schedule
When you're building a home, your proposed schedule is more of a guideline. Realize that it won't always go smoothly even if you set up a timeline. Building issues, unpleasant weather, and other problems may come up to throw the construction off schedule. Customized homes take about over eight months, while production homes are around taking only six months. Some home construction projects can even take up to 11 months to finish—and that's if the schedule goes according to plan, which isn't always the case. You will also need to consider the needs of those in your life who are disabled and have difficulties with mobility so that they can easily and comfortably get around.
Always meet up with your contractors to discuss how they can make up for lost time once an issue causes delays on the project. It's your home, so it's important to keep on top of things to prevent the timeline from stretching any further.
3. Planning
Whether you already have an idea for a home design, or you've already sat down with an architect, it's important to have all of the construction reference files in one place. These would be the layout plan, home design ideas, photographs of various designs, and the list of features you want for your home, such as lighting, window types, wall and molding, and other types of finishes. Look for the best and experienced renovation contractors in Toronto as they are particular about planning and take care to attend every area of the work. Careful planning will allow you to stick to your budget and schedule and plan for unexpected issues.    
4. Home Warranty
You may already have the idea of home insurance coverage to purchase during or after the construction. But you can also benefit from a home warranty, which works similarly to home insurance, but for the protection of house systems and appliances of newly built properties. For example, the air conditioning or the heating system of your home can fail at unexpected times, and a home warranty would cover your HVAC in that event.
Builders typically include a home warranty in the price of new homes for sale. Warranties begin at the date of closing and are good additional protection from manufacturer or builder errors. For newly built homes, it costs around $200 to get you coverage for three years. For more information, here's a list of the best home warranty companies that can help you protect your home.
5. Building Permits
There are government approvals that must be attained to proceed with house construction. These include building, electrical, mechanical, and plumbing permits. They are a critical part of the process of home building for various reasons. You can save on home insurance premiums as insurance providers won't cover for errors or damages of a built property without a permit. It is also mandated by a law prohibiting the potentially hazardous construction methods and materials to keep both homeowners and contractors safe. Remember, there are many risks to completing a home construction, and permits improve the safety standards of your home construction project.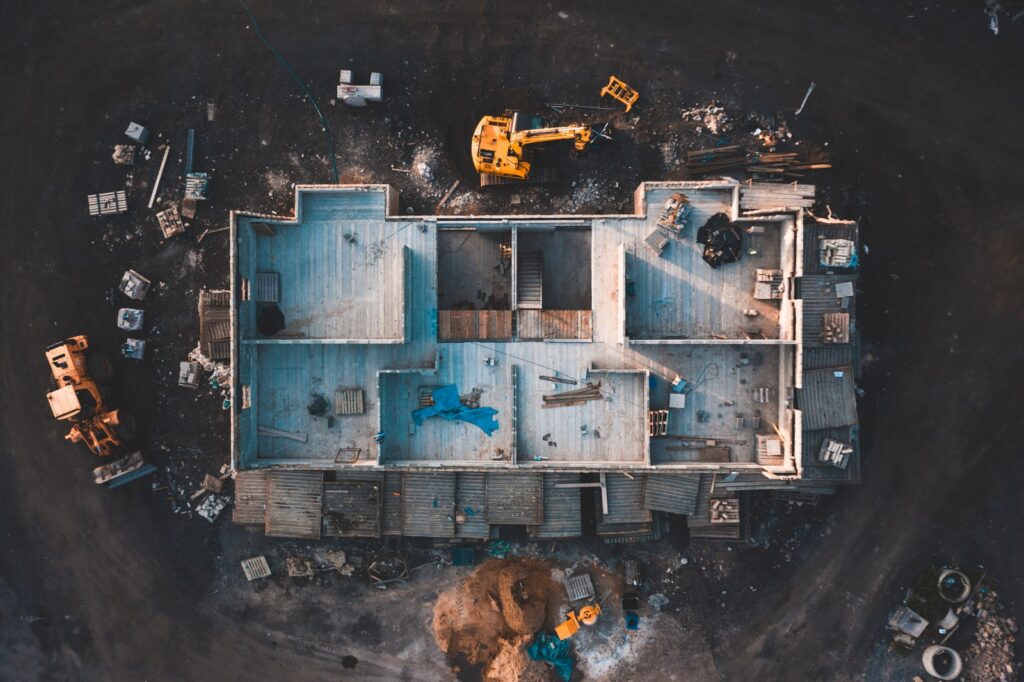 6. Buying the Building Materials
If you want to save on the cost of materials, avoid impulse buying. Prices can fluctuate depending on the season and demand. What you want is to get the most out of your money and not to skimp on quality. The best ways to go about it is to track seasonal sales and to look through discount stores and ads.
Homeowners tend to want additions for the home, such as decks when the season is getting warmer. Hardware stores are aware of this phenomenon and increase prices as summer-related home projects become popular. But once the cold season enters the scene, they will put tools and materials on sale as a way of clearing space for leaf blowers and heaters for the fall and winter. You can take advantage of seasonal discounts and sales to save on prices without having to compromise quality by purchasing materials during the off-season for your desired project.
7. Your Lifestyle
Home designs should not only reflect what you want but also what you need, either as a single-tenant or as a part of a household. House building includes thoughts on the location's safety, if you have children, or if you commonly welcome guests for special events.You will also need to consider the needs of those in your life who are disabled and have difficulties with mobility so that they can easily and comfortably get around.
Planning for storage spaces can be tricky as well because of specific changes in your life. You could be single now or with a partner, but you may decide to get married or have children later on. It can be expensive if you keep adding spaces to welcome new family members, which is very likely. It's important to understand your current lifestyle and situation to make better choices. If you decide to have a family later, you should have a home design that can accommodate more rooms if needed.
8. Size
If it's your first time managing your own home's construction, it's essential to have a realistic view of how big you need your house to be. The size should correspond to the available space you have and the budget you want to stick to. It will also come down to how many people will be using the home.
The first thing you should do is make a list of your family members and the rooms you require for your house. Your architect will help you determine the amount of space you need for each room and the qualities of space such as lighting, quietness or noisiness, proximity to the outdoors, and more. Remember to be as detailed as possible so that you can get a home design that best suits its tenants' needs.
9. Choosing Contractors
Home construction can be stressful, and it's not the best idea to skip hiring professionals to save money. If you're not the DIY type, it's a bad idea to try and do the work on your own. Using power tools that you've never used before can be dangerous and may result in injuries, stress, and cost you more money. Hiring building contractors is not difficult, and they will complete your dream home on schedule without straying away from your budget.
Finding the best home builder is a no-brainer. You can find reputable building contractors by searching the internet and getting consumer reviews on the company. You can also ask family, friends, and colleagues for referrals. Once you find the top contractors in your area, you can contact them to ask for quotes after drawing up a home design with your architect. Be careful of low bids that are too good to be true or lower than the other construction companies as they may just be putting up a front to get the project only to bump up the price later on after closing on the deal.
10. Communication
It's important to communicate with your building contractors on what you want, but it can go differently if you're a single homeowner, or if you have a partner or are married. If you're the latter, your partner's or spouse's wishes are also to be included in the decision-making process. It's essential to reach a consensus between you and your partner so you can easily and directly communicate what you want as a whole. No contractor wants to play marriage counselor to partners or married couples who bicker on what they want for the house.
Assuming that you and your partner or spouse also decided on the contractor together, it would help meet with them together. It's to ensure that both of you do not miss out on anything regarding the project and that you can reach an understanding as a couple to your builders professionally and civilly.
In Conclusion
Building a home involves a lot of decision making that you must carefully think through. If you don't have a plan of what you want, it will be impossible for even the professionals to build the house of your dreams. It all starts from knowing exactly what you want and need and having an open mind and heart to working with the best people for the job of building your nest. Issues and unexpected turns may arise, but it's also essential to approach them with level-headed thinking, especially when you're not alone in this project.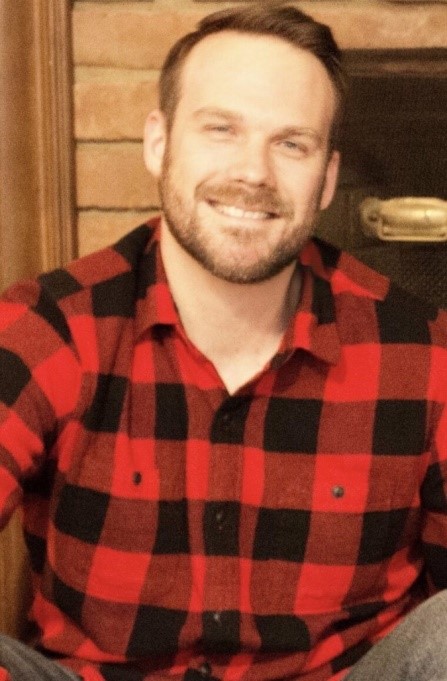 Chris Muller is a professional personal finance writer who has written for some of the largest financial publications in the world. Chris brings a BBA and MBA in Finance, along with a decade of experience in the field, to help break down complex financial topics into easily digestible pieces through his written content in an effort to assist others in better managing their finances. Chris is currently in pursuit of FI/RE, is an aspiring minimalist, loves craft beer, and is a dad two to kids.