&nbsp
'The Bespoke Hearth' is a home that speaks a thousand words to make you speechless! A space with utmost detailing, that is full of art, love for colours adding a sense of comfort along with luxury. A full height bar unit with soothing tropical hues and the shutters with an artwork so delicate that you barely notice the dominant form of the furniture itself.
Adding A Sense Of Comfort Along With Luxury | The SS Story
visit : The SS Story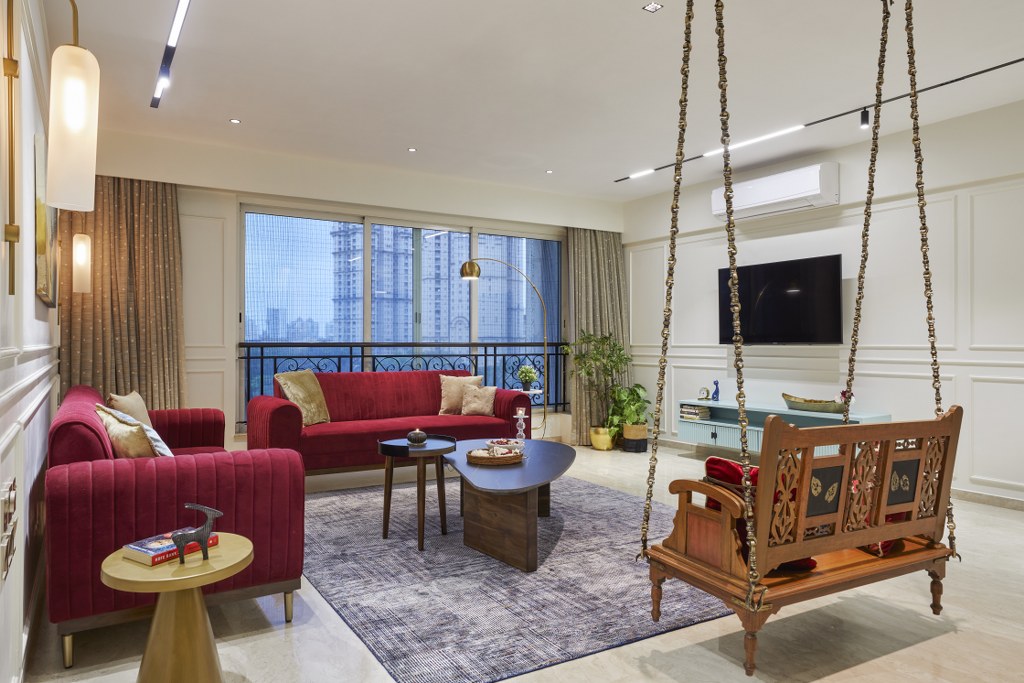 The residence is inhabited by Mr. & Mrs. Mathur, an Indian modern day working family. The space was a seamless, crisp and a fairly proportionate 600 sq. ft living and dining room. Designed as a primary home for a small family of 4; the couple, their daughter and their dog. The maroon-coloured sofa complimented the tropical tones used in the space. The tactile natural of the tear-dropped, marble centre table gave an organic touch to the luxurious background.
A chic grid of Mirror panelling tinged with golden framework showing the reflection of the cosy dining corner. A swing that had been a part of all their homes refurbished and made a part of the seating arrangement.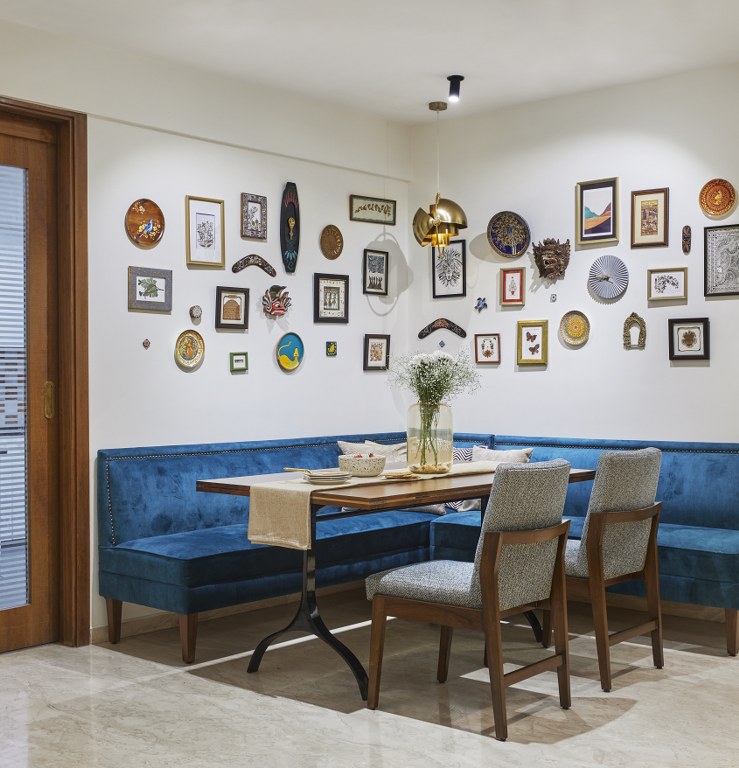 The client's brief was to design a space that radiates a sense of richness yet provides the warmth required in a home. By understanding their use of space, we created different seating areas as per their functionality.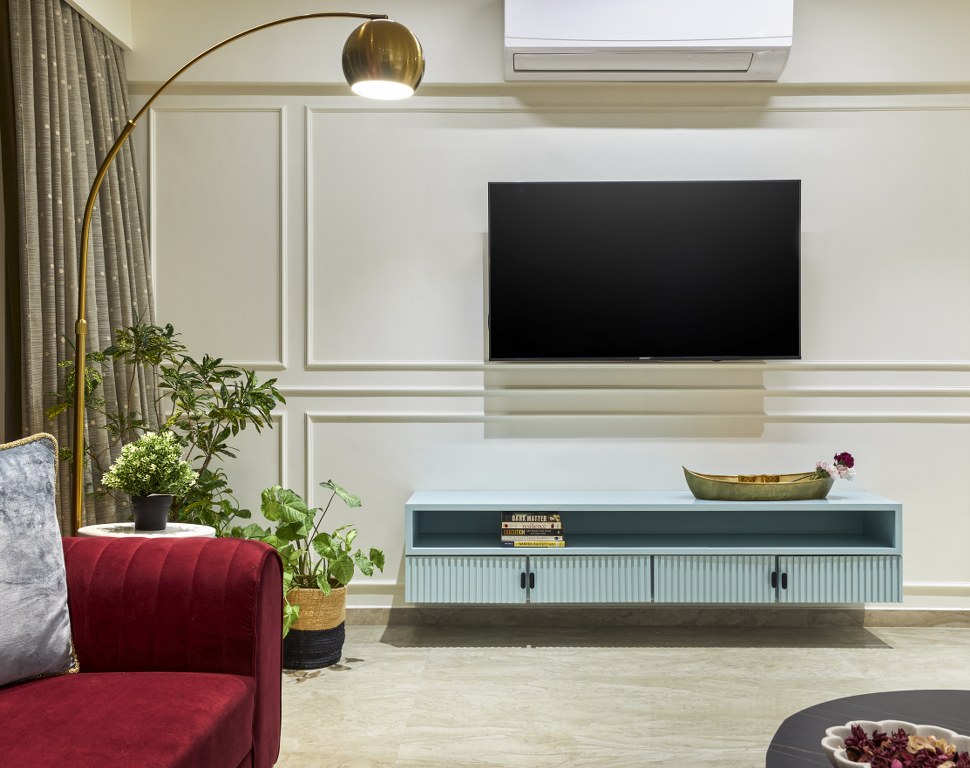 The living area with the Sofas beautifully stood out on the white background with the Swing. The cosy L-shaped dining area that came to life with the souvenirs on the wall behind and the bar unit area to entertain. Each zone had various elements of luxe and elegance while serving its functionality purpose. The bespoke hearth's grace and style cannot fall under one category of design, but it can surely form one of its own!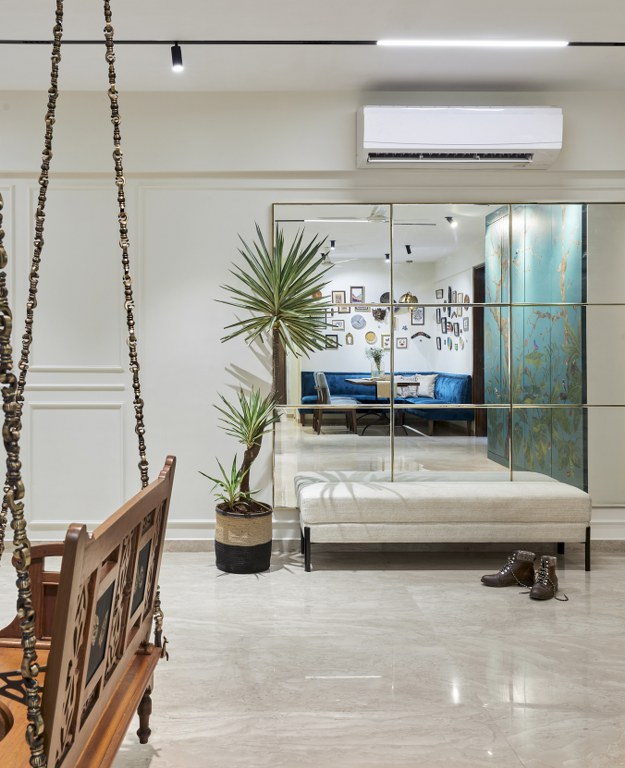 FACT FILE :
Designed by : The SS Story
Project Type : Apartment Interiors
Project Name : The Bespoke hearth
Location : Powai, Mumbai
Year Built : 2022
Duration of project : 3 Months
Project Size : 600 sq .ft
Project Cost : 22 lakhs
Principal Architects : Ar. Snehal Mehta & Ar. Surbhi Patil
Team Design Credits : Ar. Sidra kazi
Photograph Courtesy : Aspire Studios
Products / Materials / Vendors : Finishes – Jaipur rugs, Cottons & Satins / Lighting – The White teak Company / Artefacts – Good earth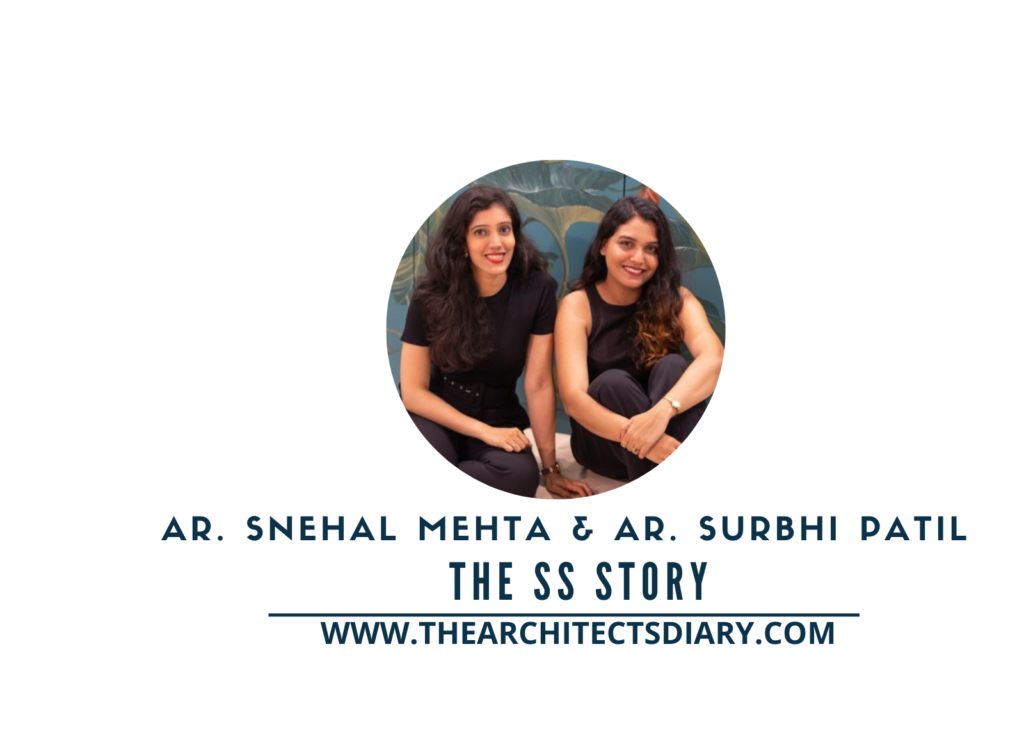 Firm's Instagram Link : The SS Story
For Similar Project>>> FLORAL PATTERN INSPIRES APARTMENT INTERIORS