With an eclectic mix, a studio in the heart of the city bringing together soothing materials and nature inspired hues. Adhering to the brief the studio is designed keeping in mind the functionality as well as reflecting the aura of the designer. Each and every corner of the space has a personal something of the client which makes it more cosy and inviting. A fine mix of a colour palette without any clashes, a simple ceiling with a hanging light element running through the studio, a nice and cozy director's cabin by the window makes this space significant in its own way. All the add-ons and stylings have been the client's collectives over the years, which finally came together to form her studio! As the name suggests, the studio office for 'Unfold Designs' is a fine amalgamation of the Scandinavian style.
Bringing Together Soothing Materials And Nature Inspired Hues | SPACES BY FROLIK+CO
visit : SPACES BY FROLIK+CO
One of the highlights of the project has been the entrance itself. Not wanting a corporate look, a nice rattan bench waiting for the clients with a wall full of artwork and picture frames from around the world. The green plants with custom made planters have added a vibrancy as we enter.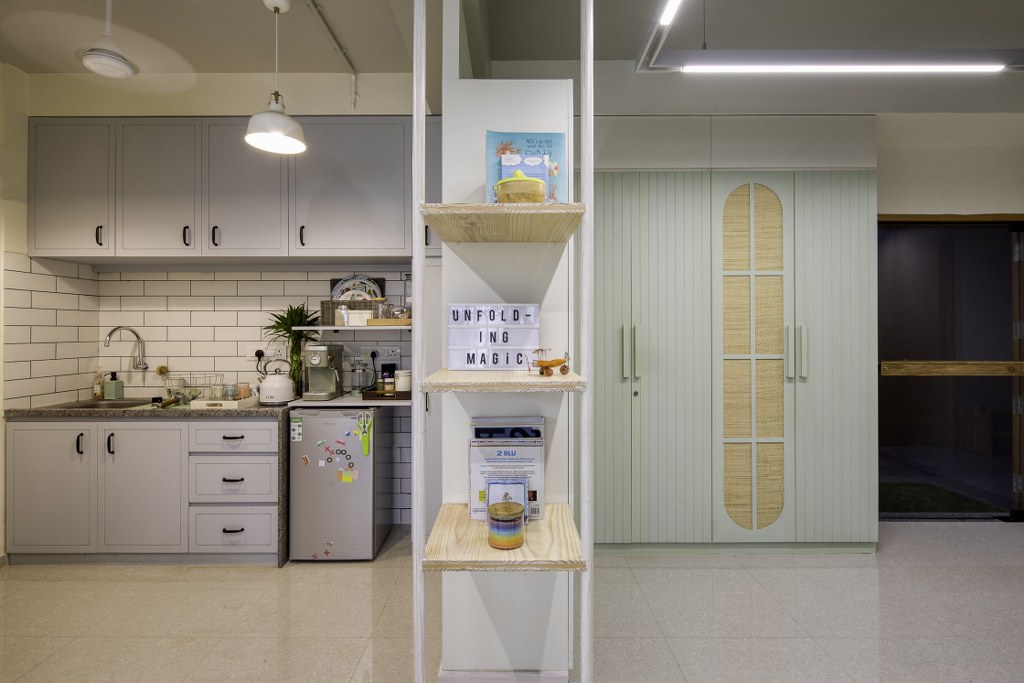 It was a conscious effort to the mix old with new in the overall space to retain a few vintage pieces the client owned. The studio being small, an open pantry and glass partitions with quotes that inspired the client were apt.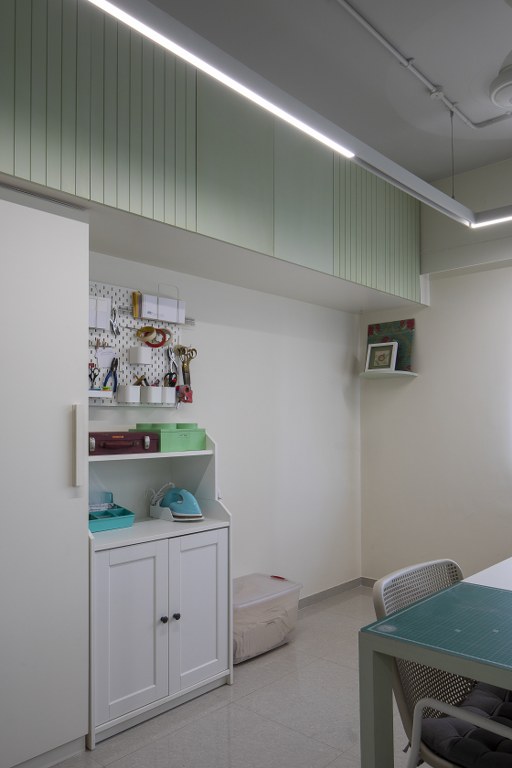 The studio has an earthy touch with an exposed ceiling and painted brick walls along with a modern collar palette.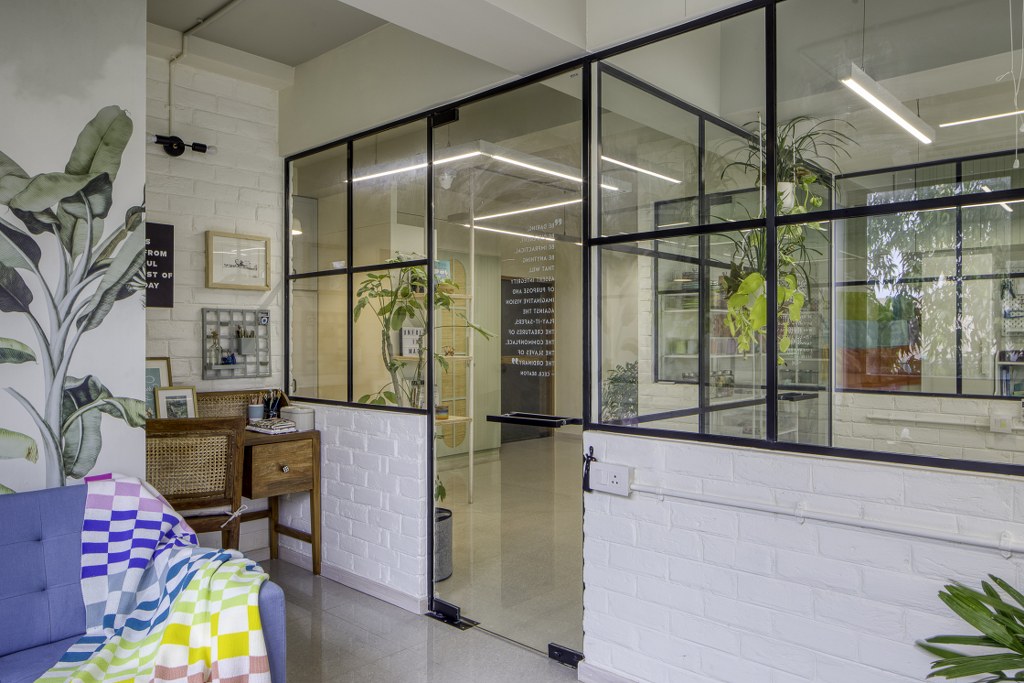 A place where she could find solace with lots of coffee , bringing her ideas to life was what she needed. A cosy wooden Art desk was handcrafted for her to read, sketch and paint her mind!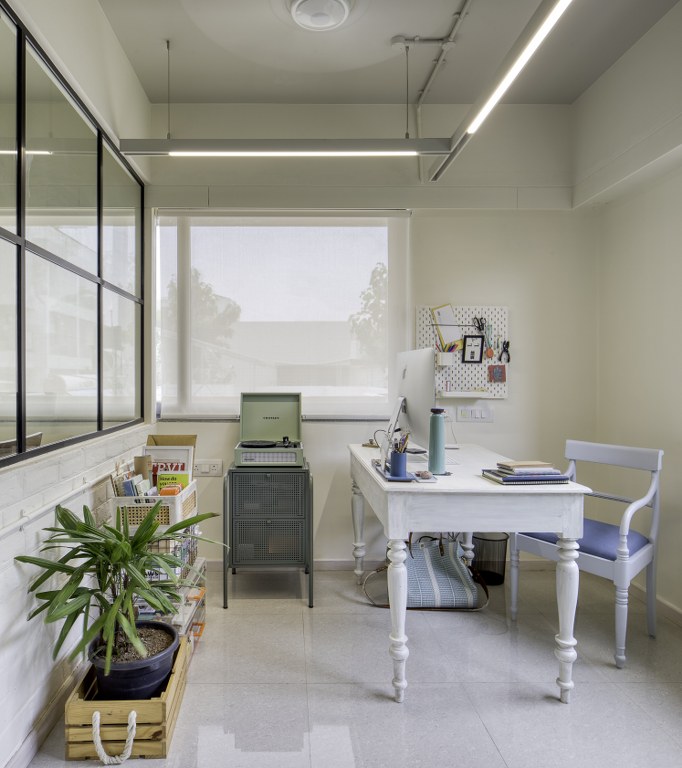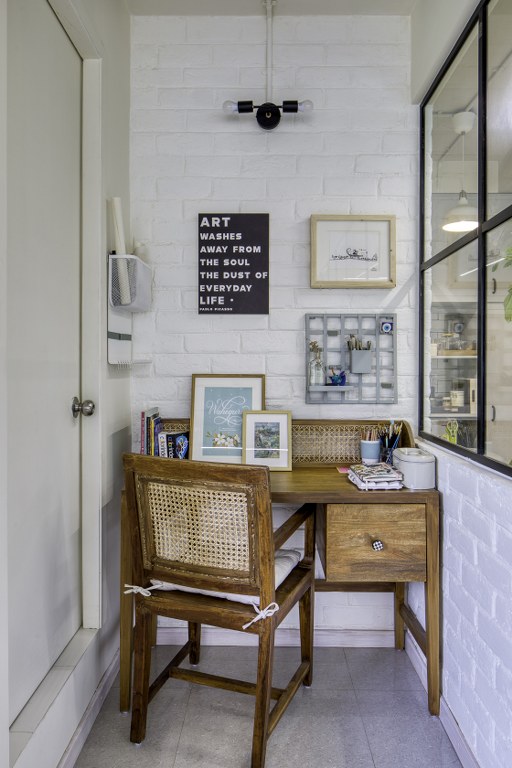 We created small discussion area for client meets with a large window and green accents. She had her own production team where they handcrafted luxury packaging boxes. The material had to be easily accessible where all the open racks were organised by 'Sort Edit' in the most colourful and functional way.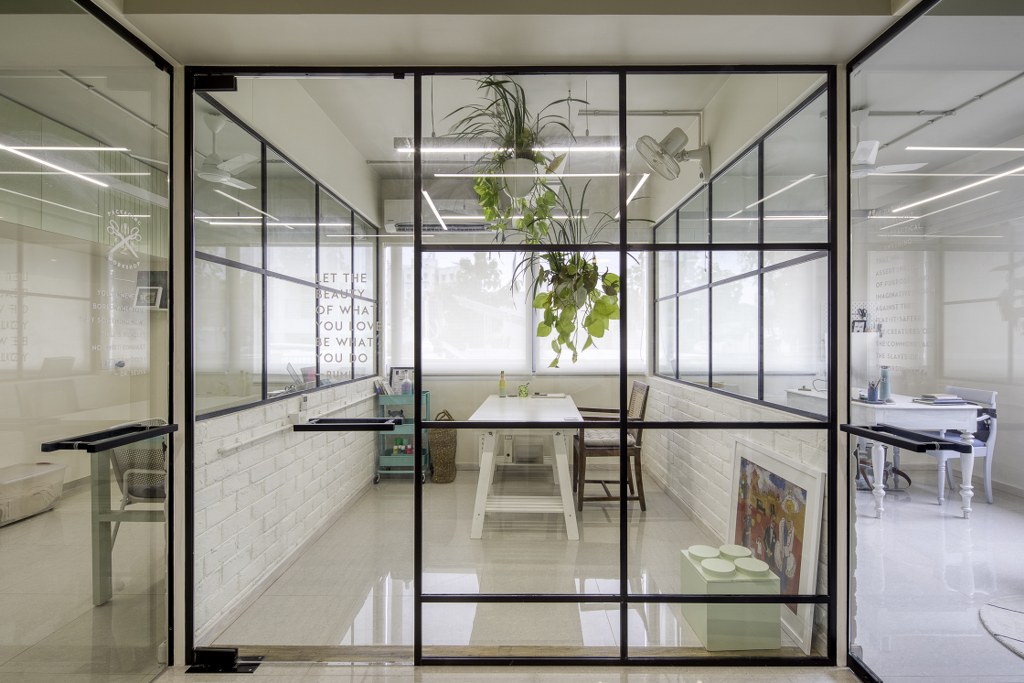 FACT FILE :
Designed by : SPACES BY FROLIK+CO
Project Type : Office Interior
Project Name : The Scandinavian Mix
Location : Ahmedabad
Year Built : 2022
Duration of project : 3 months
Project Size: sq feet : 650 sq.ft.
Project Cost Appx : 15 Lac
Principal Architects : Rootu Desai
Photograph Courtesy : Umang Shah
Products/Materials/Vendors : Finishes- Asian paints texture & wall colours / Wallpaper– House of Kaji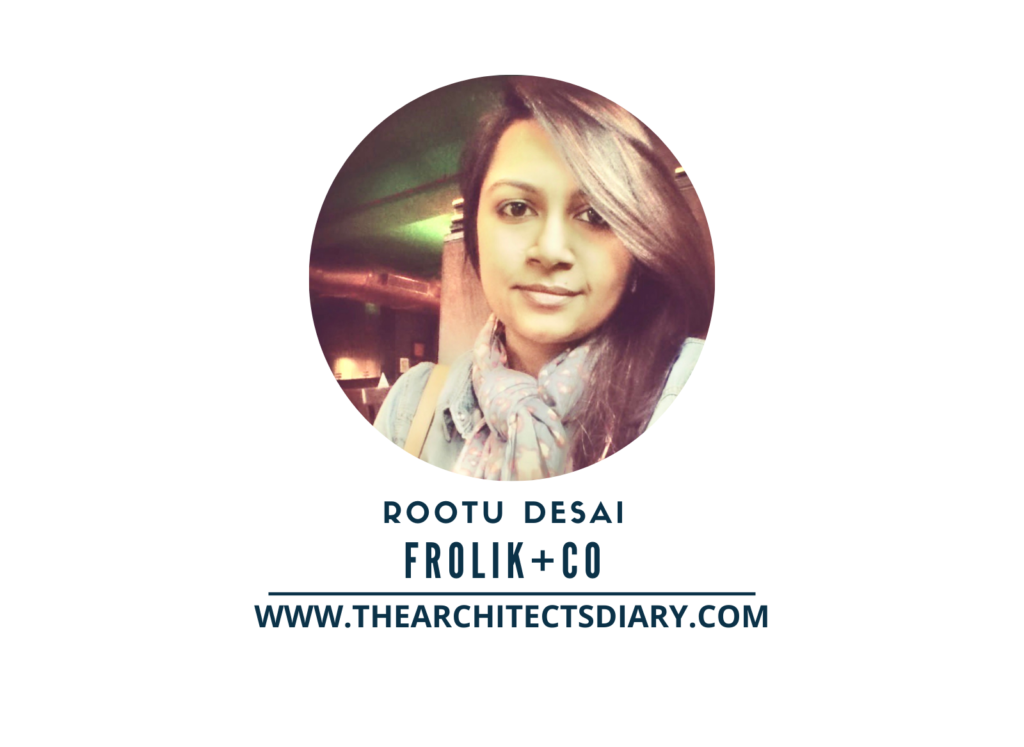 Firm's Instagram Link : SPACES BY FROLIK+CO
Firm's Facebook Link : SPACES BY FROLIK+CO
For Similar Project>> OFFICE WITH A PEACEFUL AND MINIMALIST INTERIOR