Floral Pattern Inspires Apartment Interiors| Studio 7
In our busy urban lives, seldom do we come across spaces for rest, leisure and rejuvenation. And for those luckyenough to relish such spaces, one's home can be the ideal zone of comfort and relaxation. Such a home exists, freshly designed by Vadodara based designers, Studio7.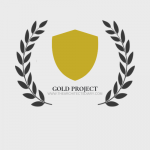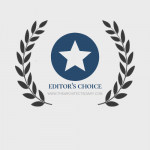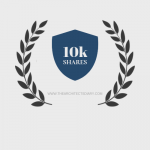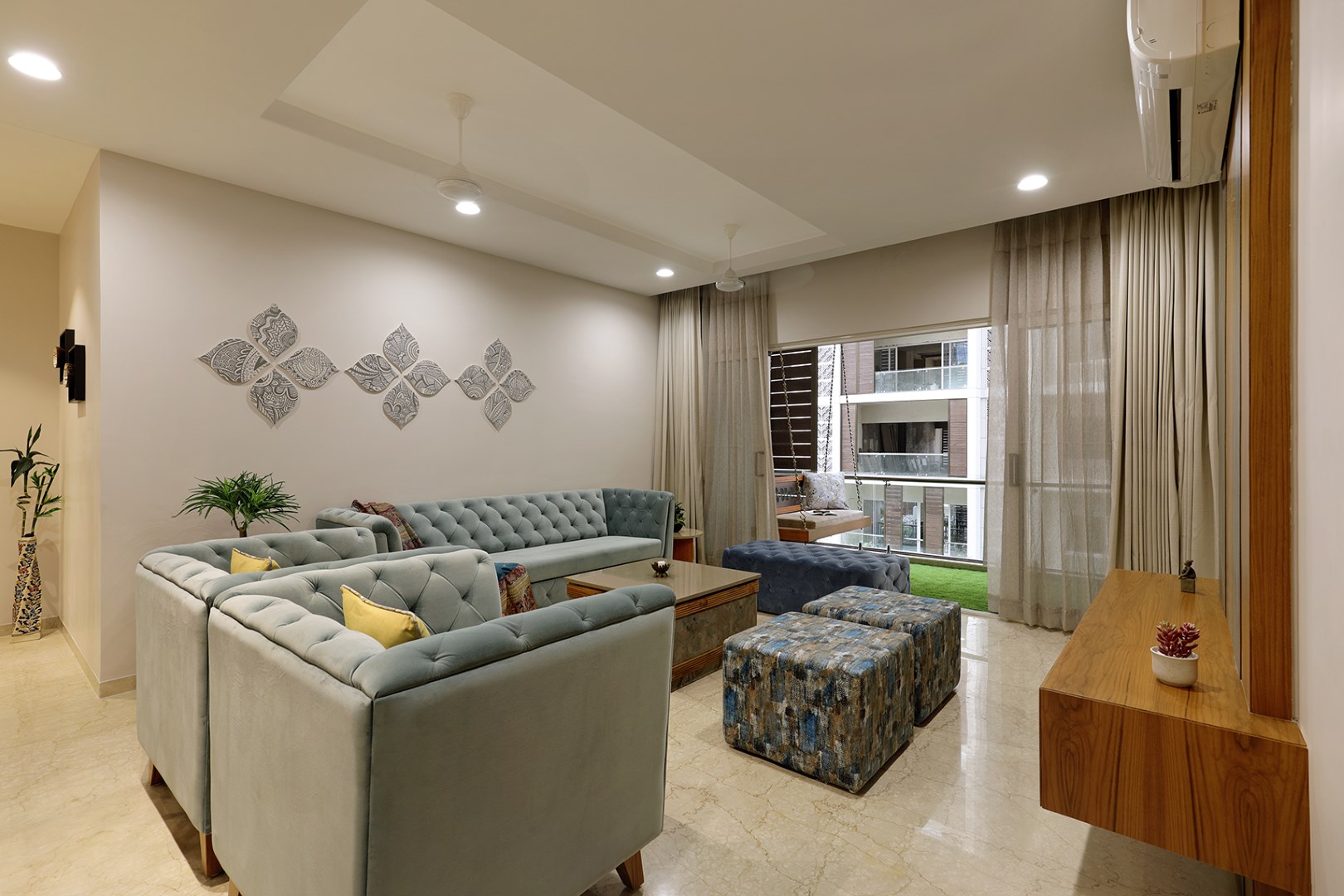 AURA Apartment, the 3BHK luxury home, conceptualized and executed by the design team of Rajnysh and Rashmika combines classic luxury with contemporary trends. Beginning from the entrance foyer, a common motif of a geometric floral pattern is carried forward throughout the house. Finished in grey slate sourced from Jain Marbles , the foyer is complete with a compact shoe rack with ample lighting from Mitec, inviting one to explore the ambient spaces beyond.Also,you can check out wall art here.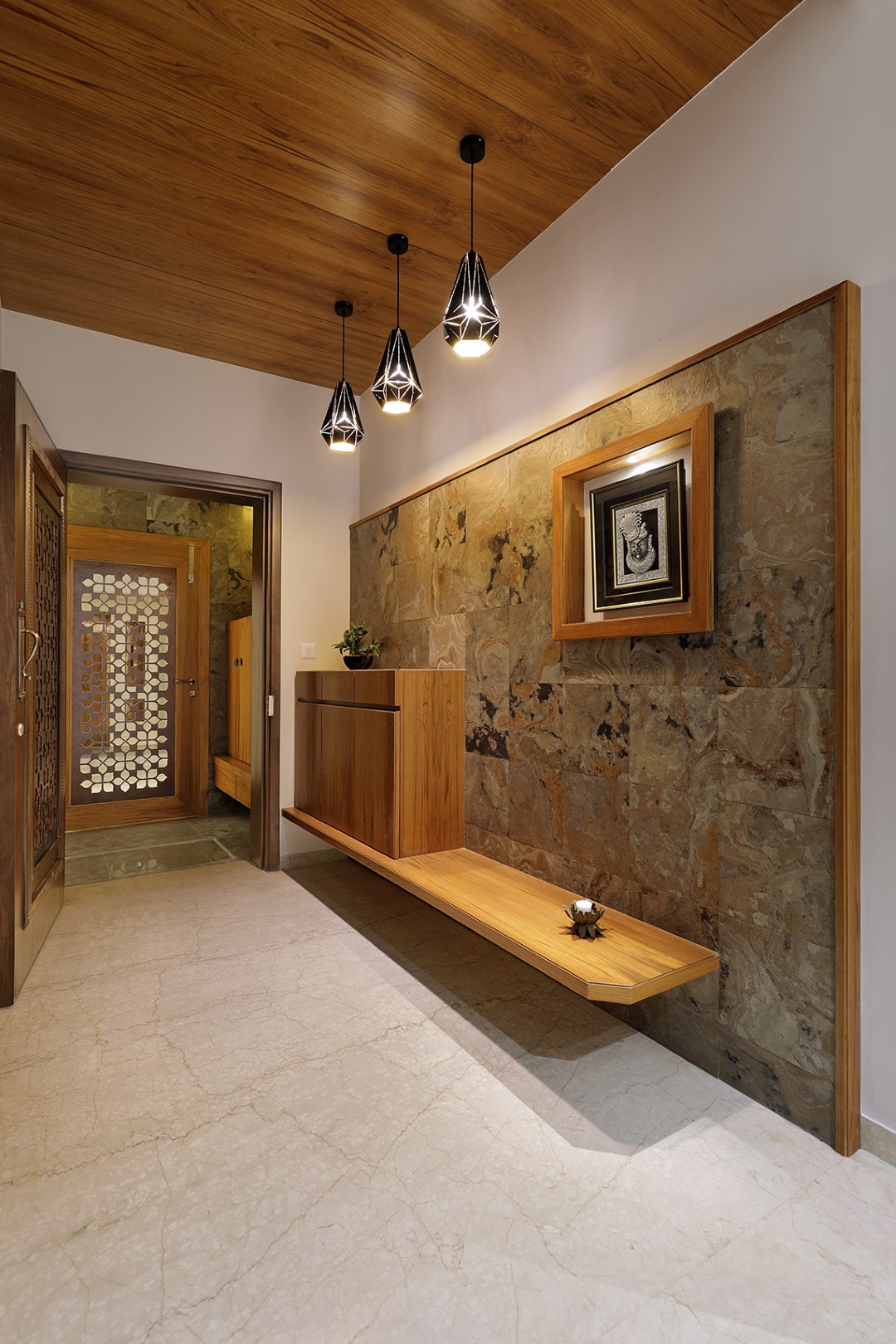 The living space boasts of plush tufted sofas, in a cool light teal selected from V9 Home Decor, complemented by a solid centre coffee table. Here too, a mural reflecting the geometric floral motif is designed by Rajnysh and Rashmika, and executed by Ajay, to accentuate the background walls.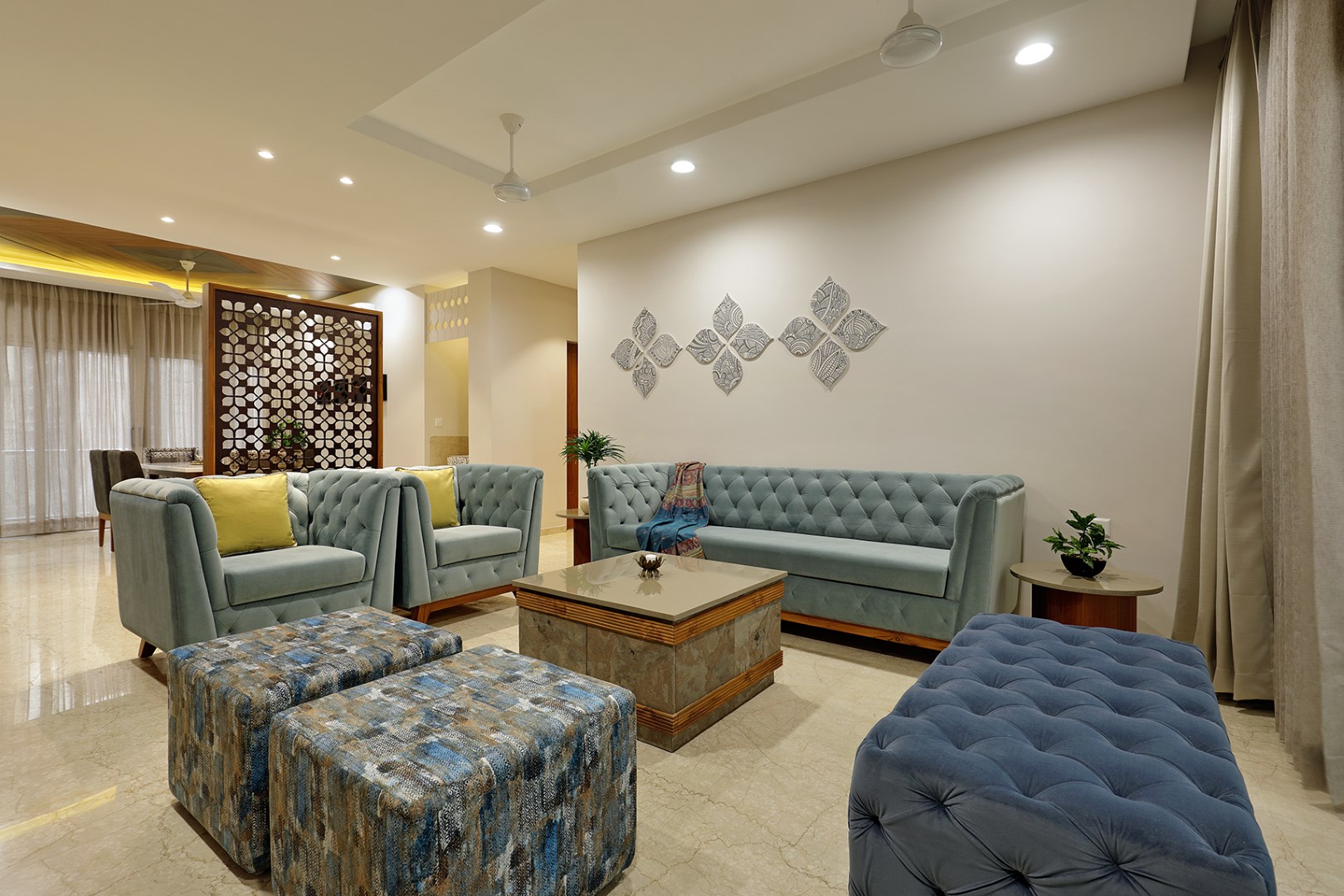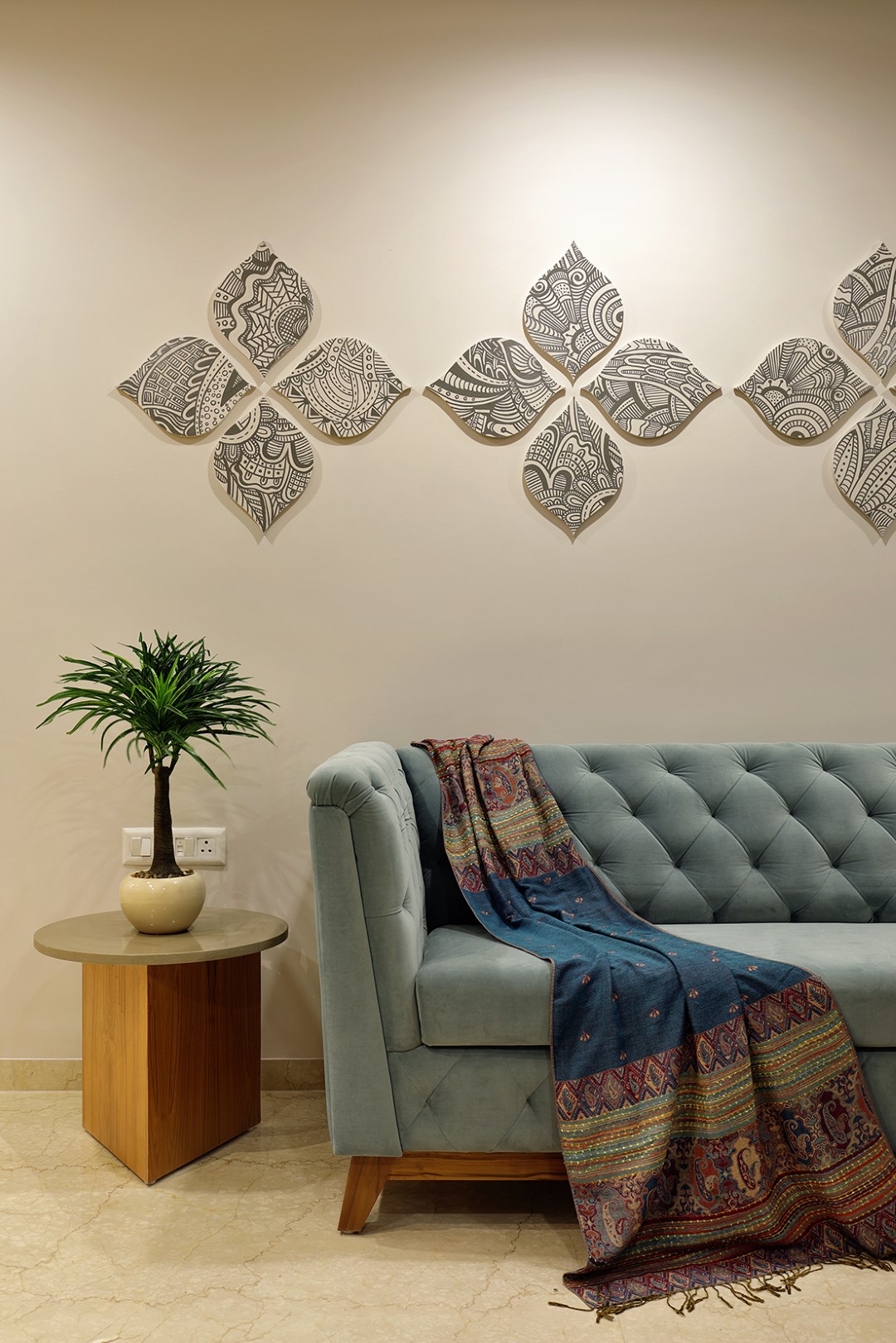 From the living space, one can easily view the serene balcony. The balconies are spaces which add life to the house, and rightly so, as it is alive with a green turf and a living wall of lush plants. One can imagine many mornings here, swinging on a custom-designed swingset, sipping one's preferred brew!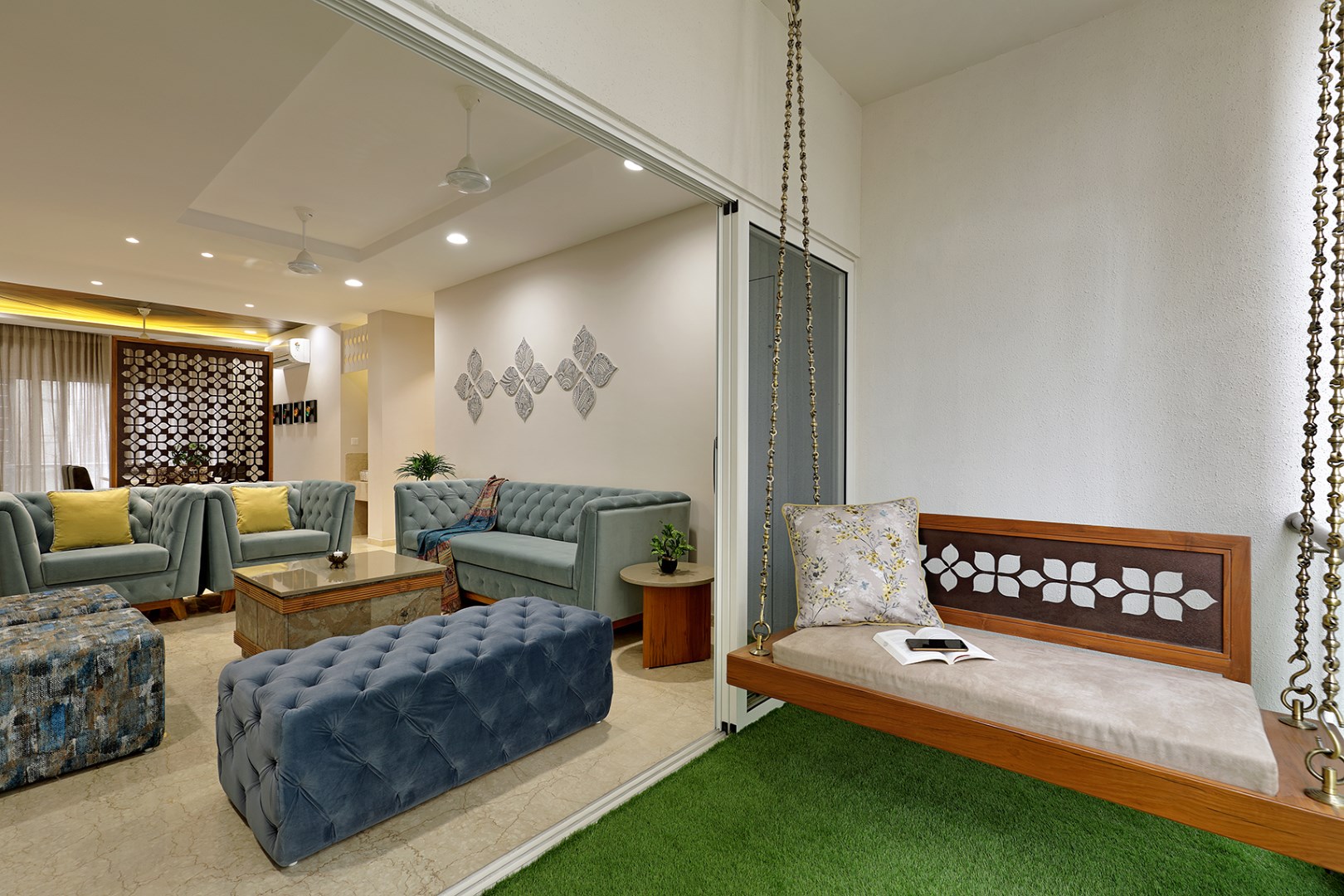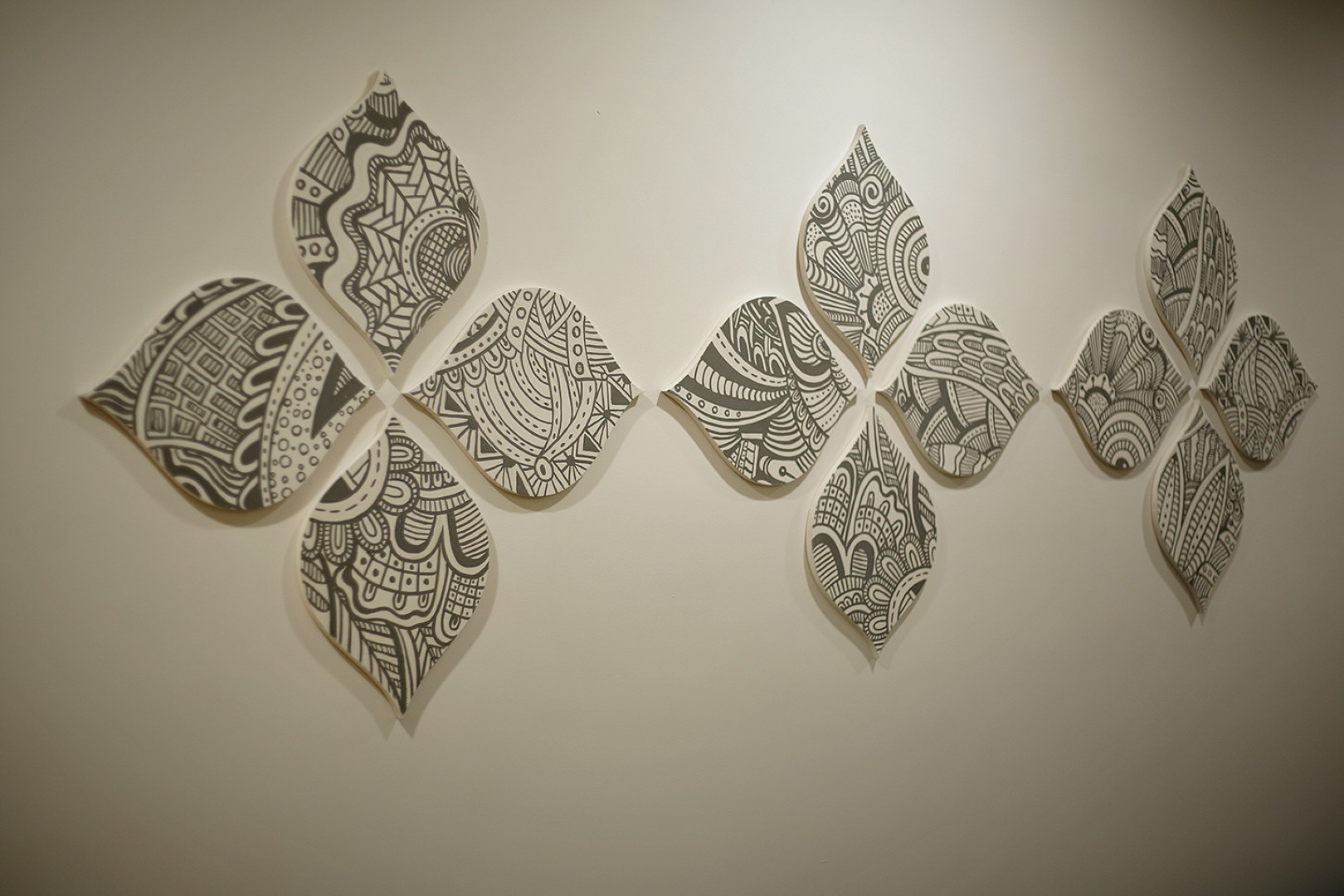 While spaces like the balcony were designed to add a sense of informality to the home, the dining area infuses a certain sense of formality and grandeur. The living and dining areas are separated by a metal jali /screen with the repeating geometric floral pattern, along with a simple chest of drawers finished in veneer.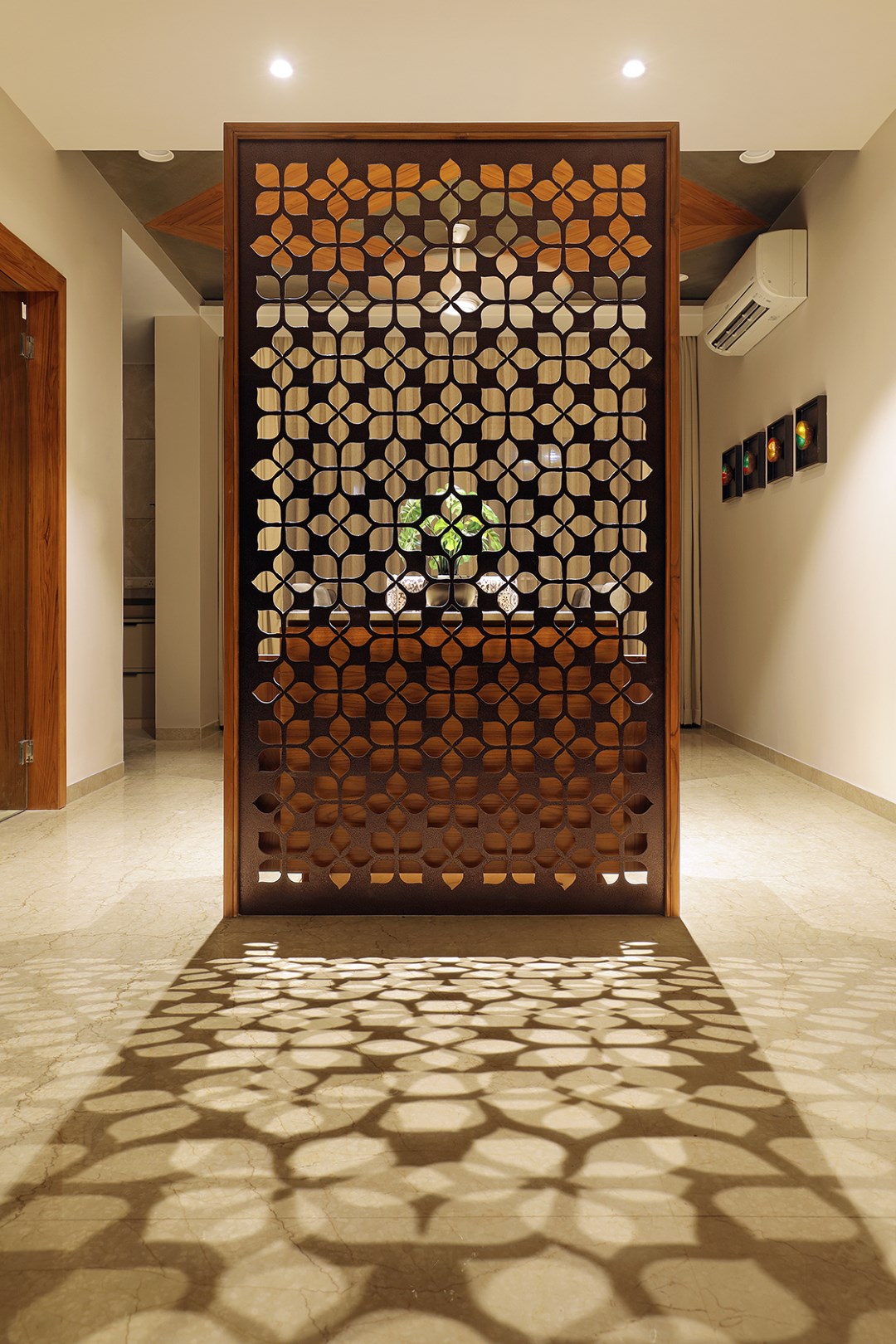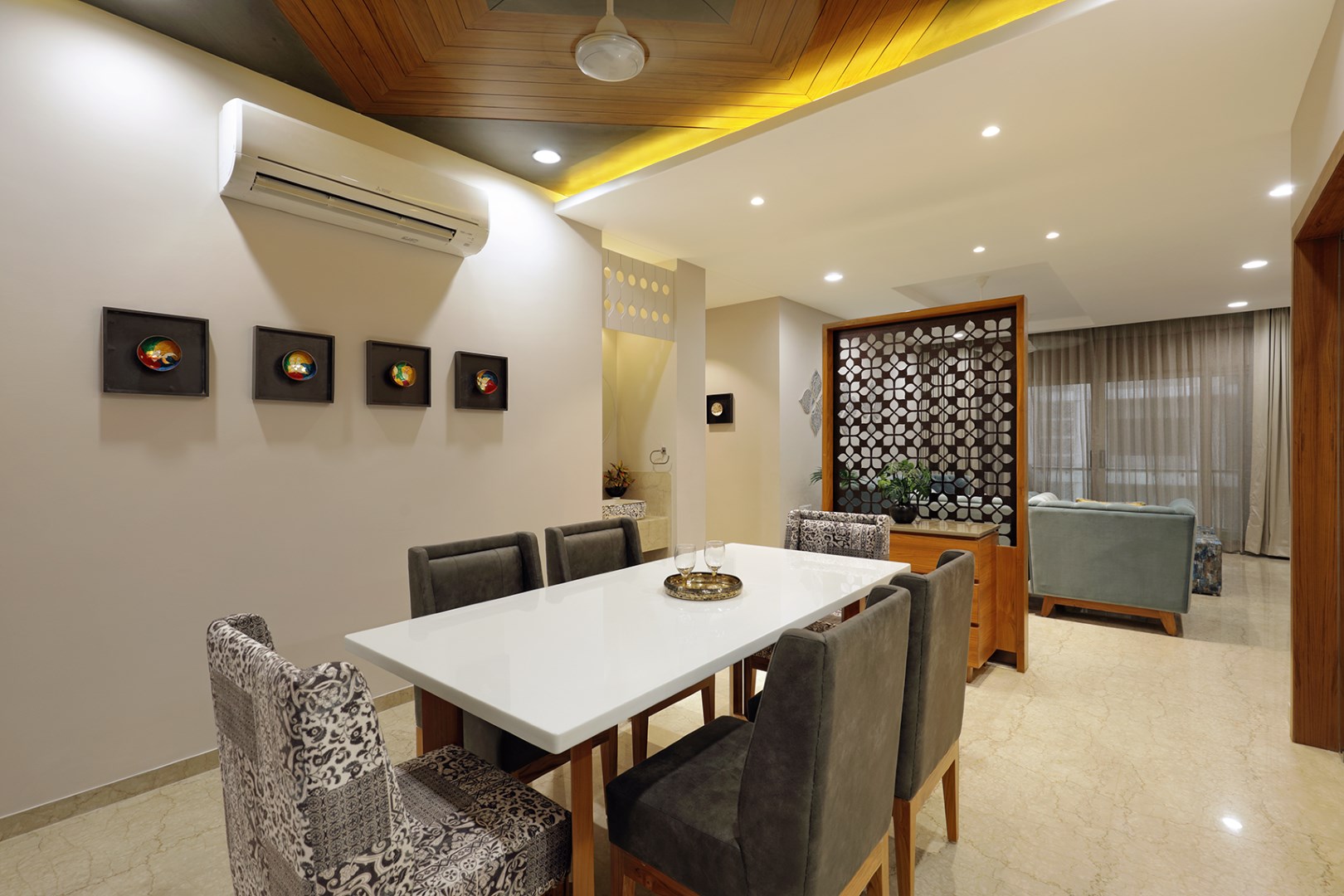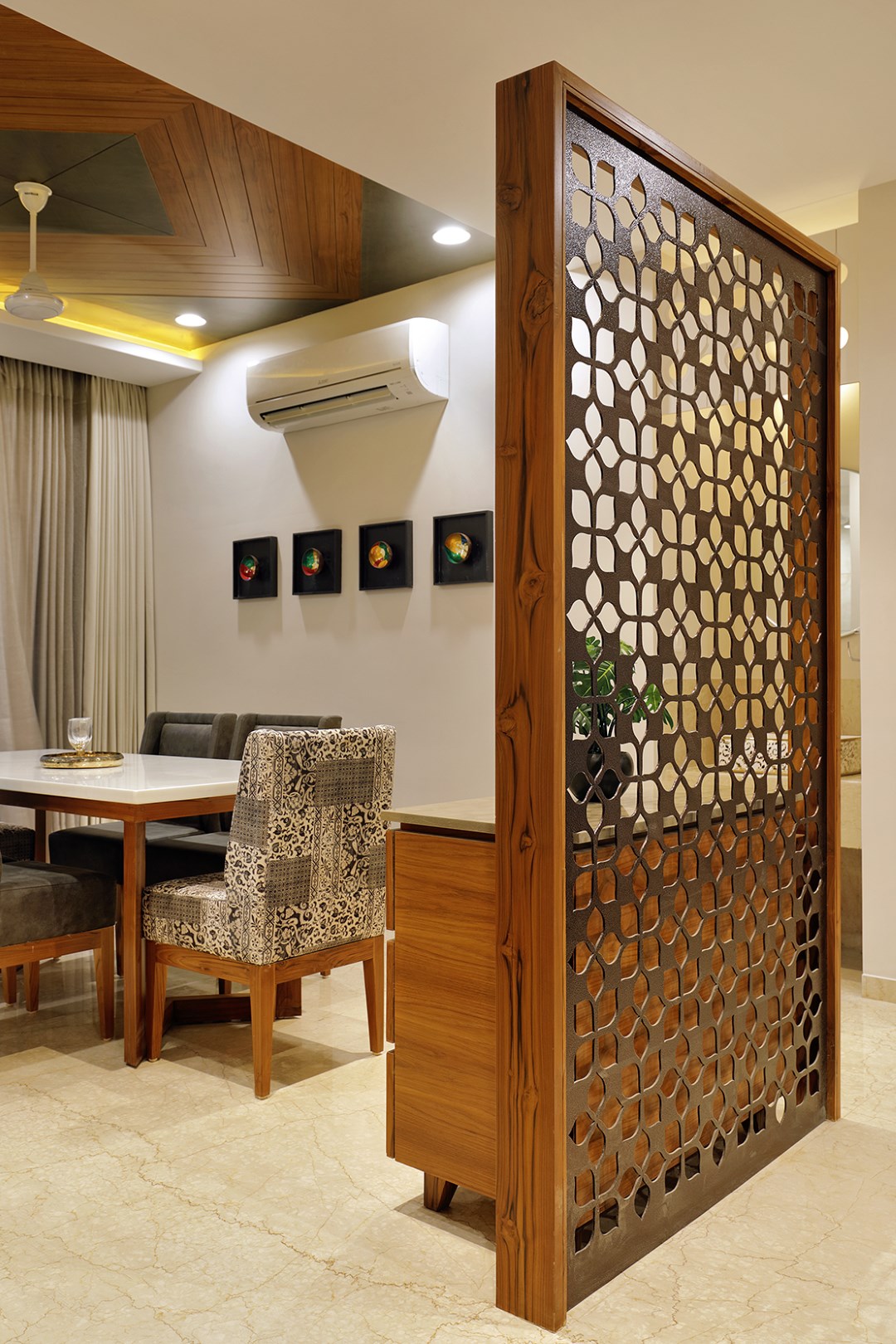 This partition also creates a sense of enclosure for the wash basin area, and doesn't reveal it completely. As for the dining table set, the intention was to create a contemporary yet relatable table, finished in a nano white stone, set on a unique pair of angled wood legs. By accentuating the ceiling with a geometric wooden grid, the entire space gives a feeling of luxury with a sense of formality, perfect for both family dinners and entertaining guests!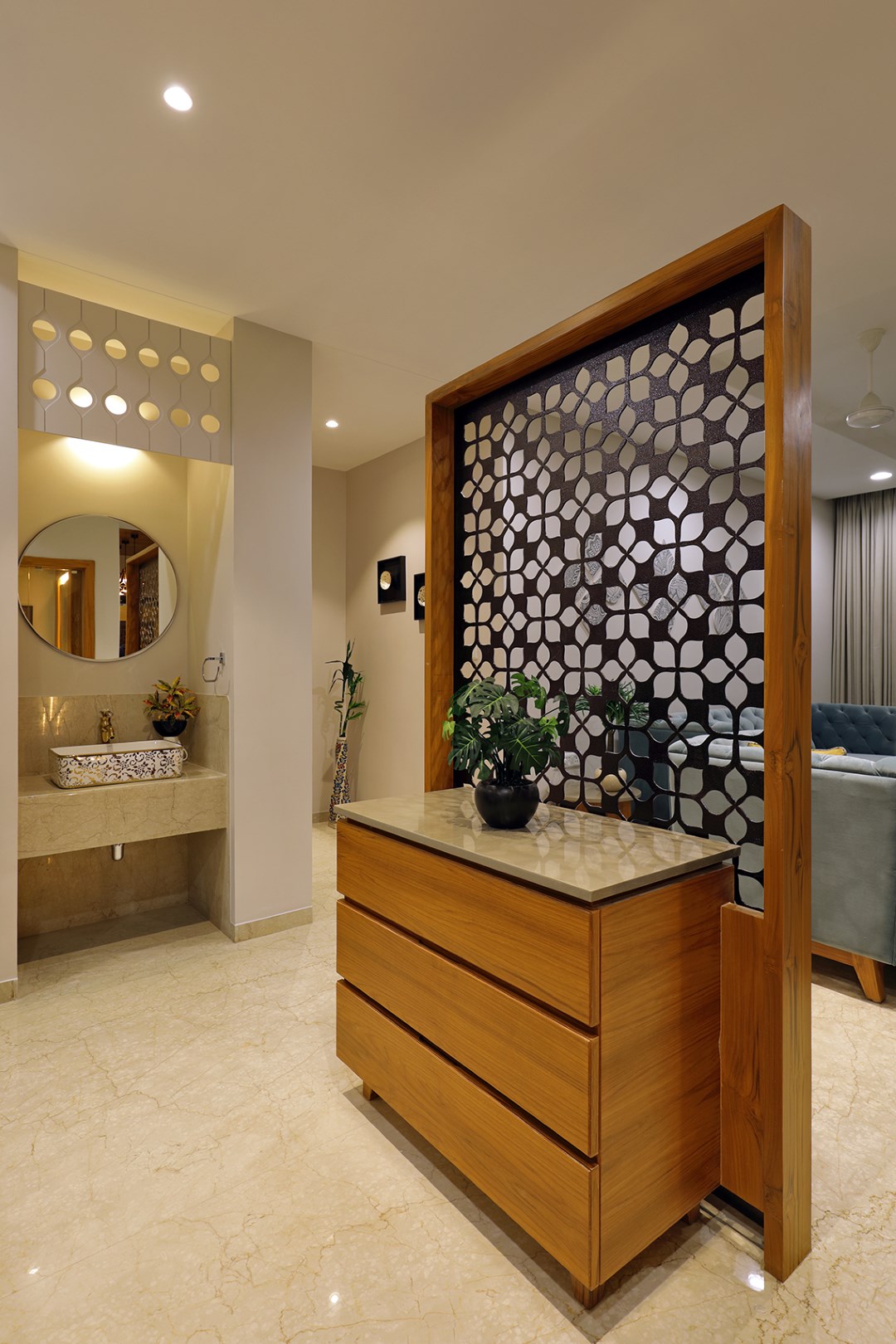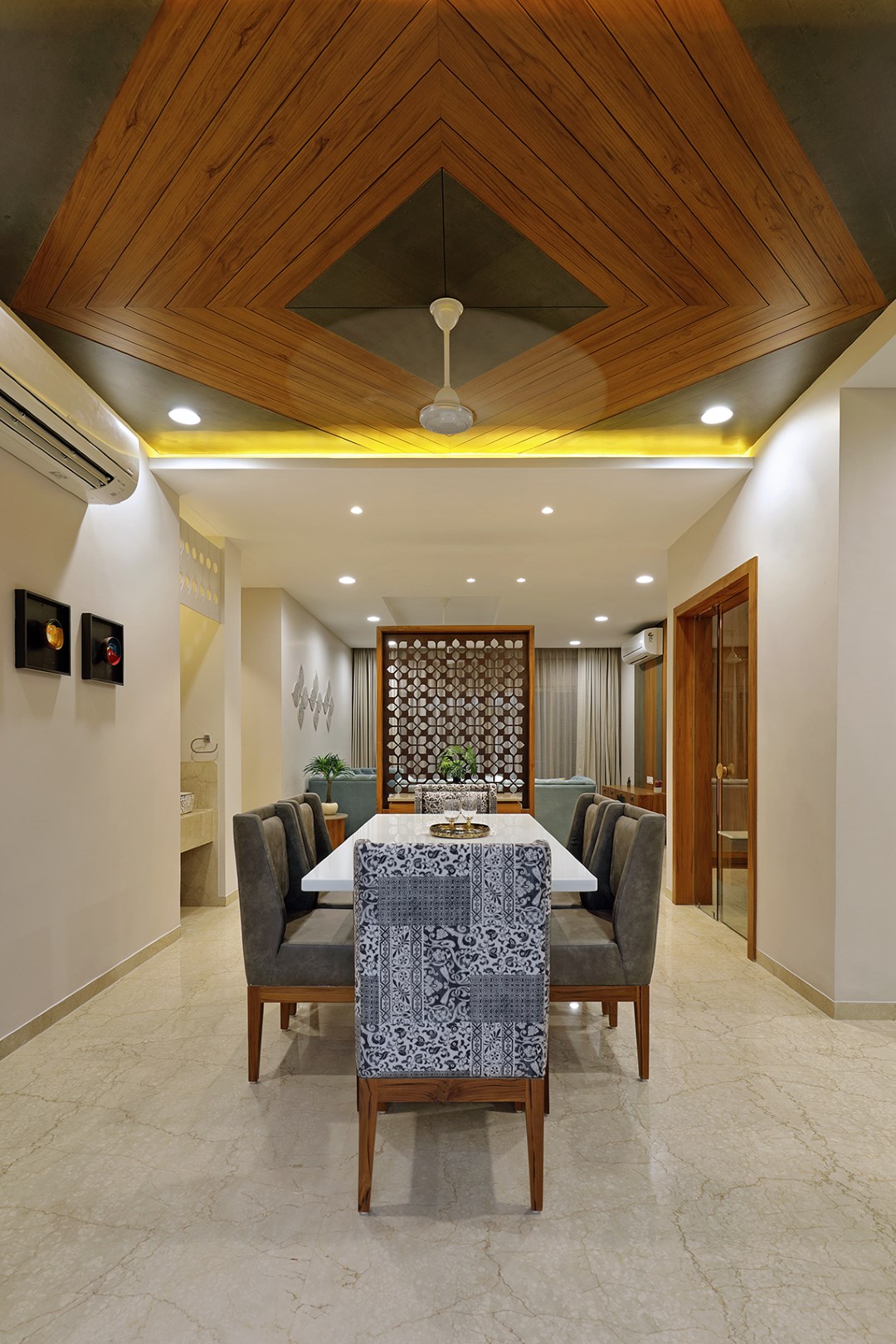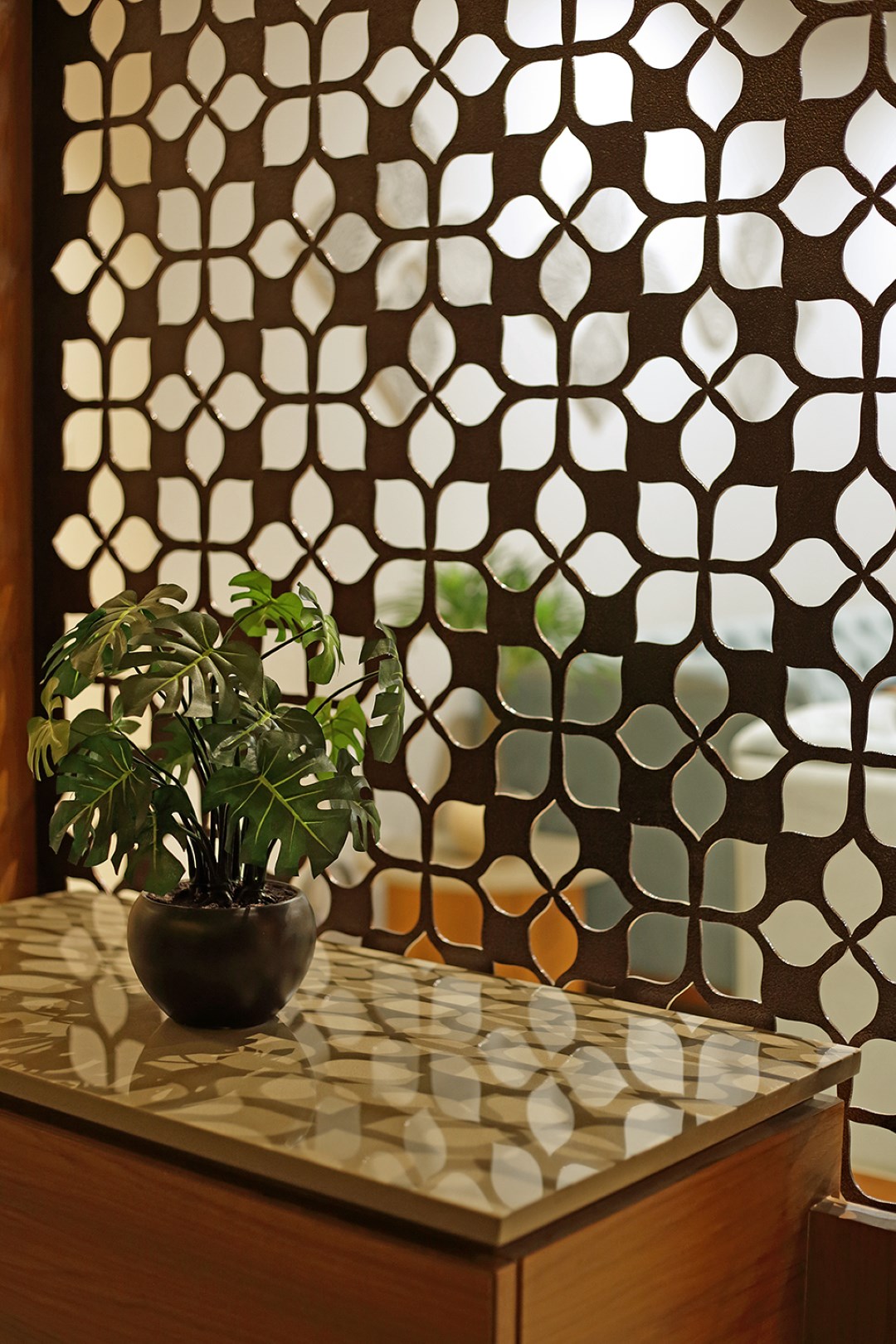 Adjacent to the dining space is a small yet elegant puja room, a shrine for the gods, with space enough to perform daily rituals in peace and ambient lighting. Here too, the same motif has been used constructively on the ceiling to create a light source.
The bedrooms continue the theme of classic luxury with contemporary comfort, with a larger play of neutral tones, contrasted by polished veneer work. By keeping the walls bare and neutral, individual furniture pieces are highlighted and celebrated.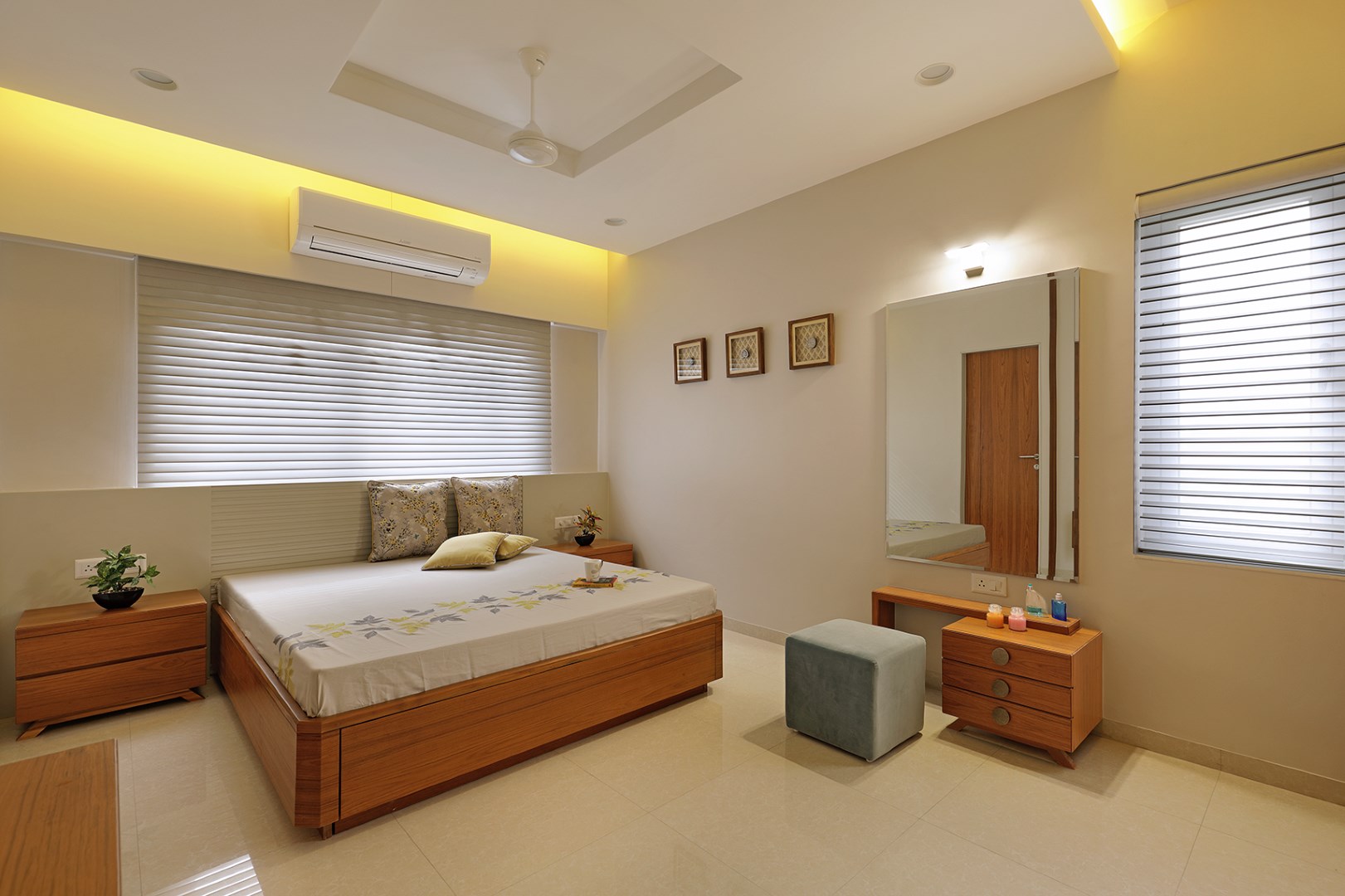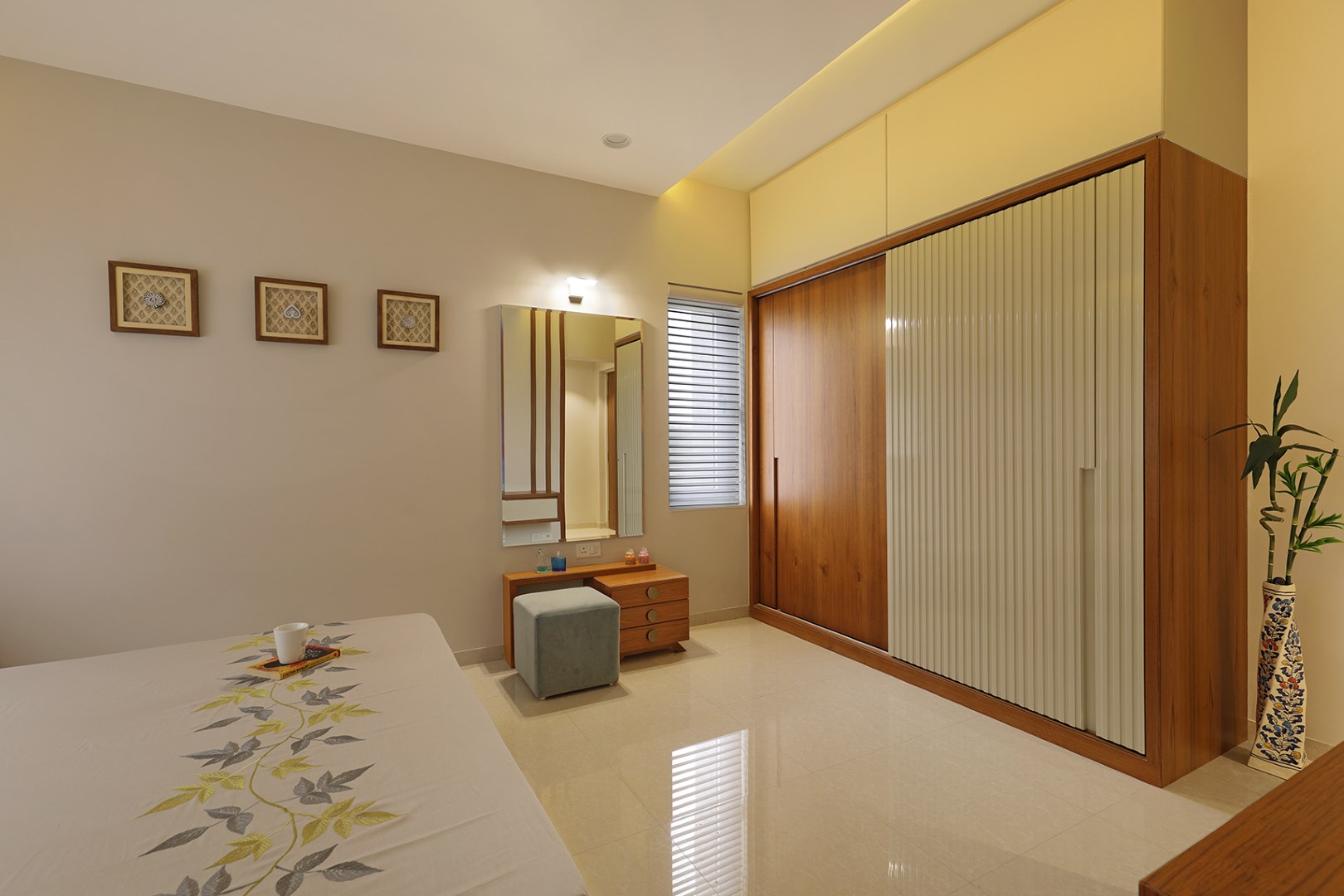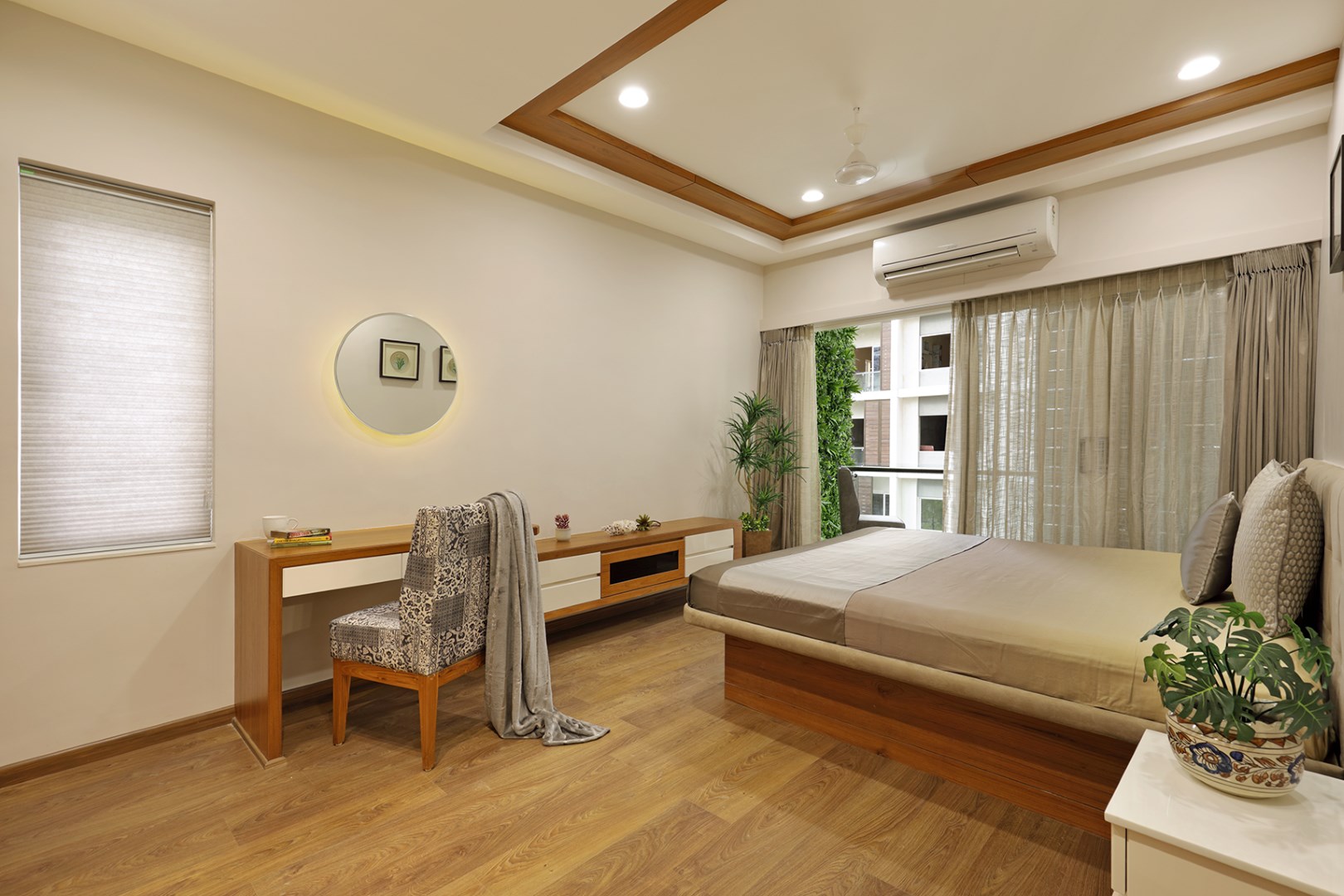 instance, the TV cabinet opposite the bed blends seamlessly with the study table, both designed with the same language and quality. Here too, the lush green balconies act as a welcome relief, especially in the hot and dry climate of Vadodara!

The ceiling is accentuated with an orthogonal strip of polished wood, giving the space a simple yet complete look. A large mirror in the dressing area gives one a feeling of vastness, along with privacy where required. In the other bedroom which required a large wardrobe and storage area, the wardrobe shutters are given a unique look through the use of a corrugated finish laminate, contrasted with a natural tone veneer.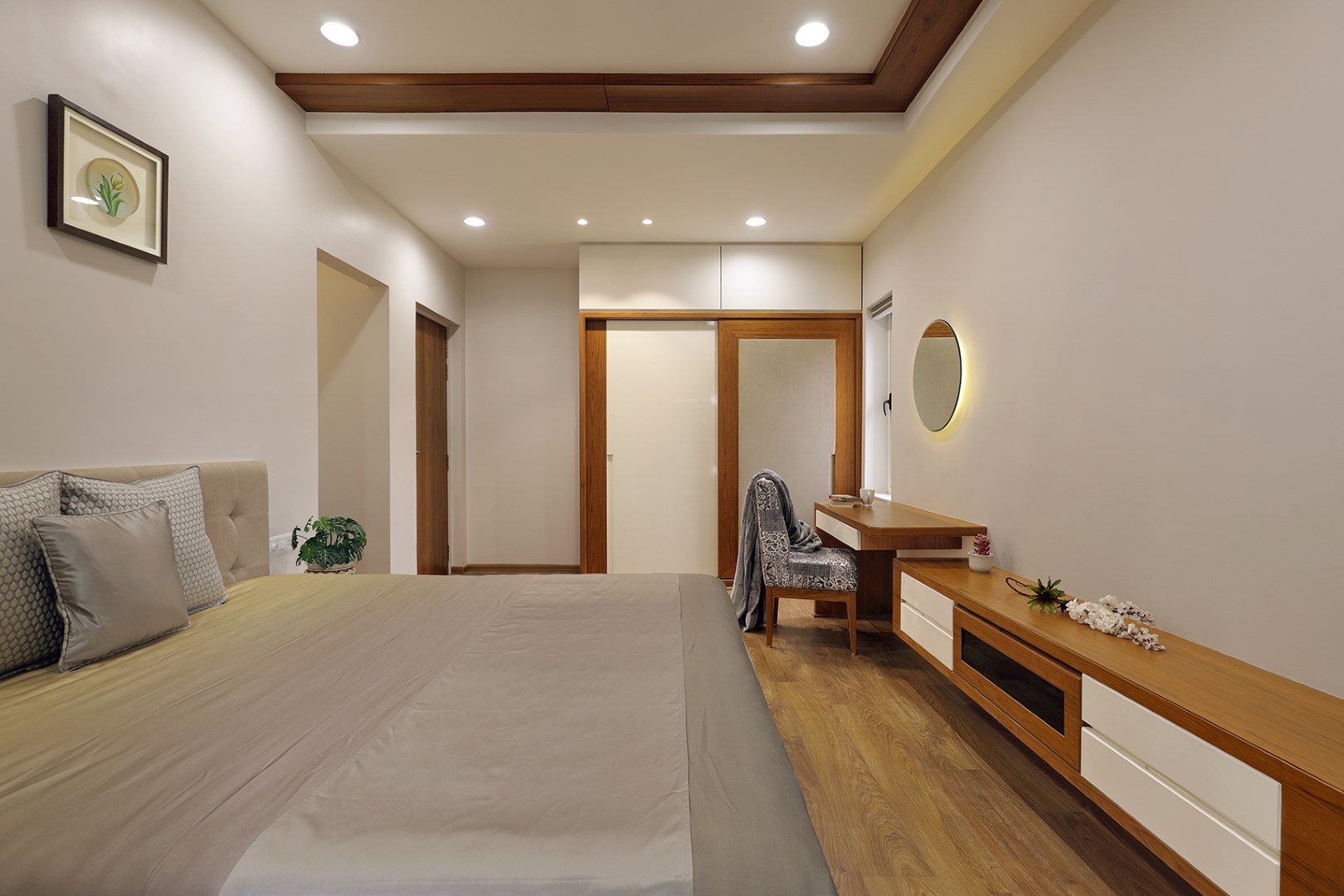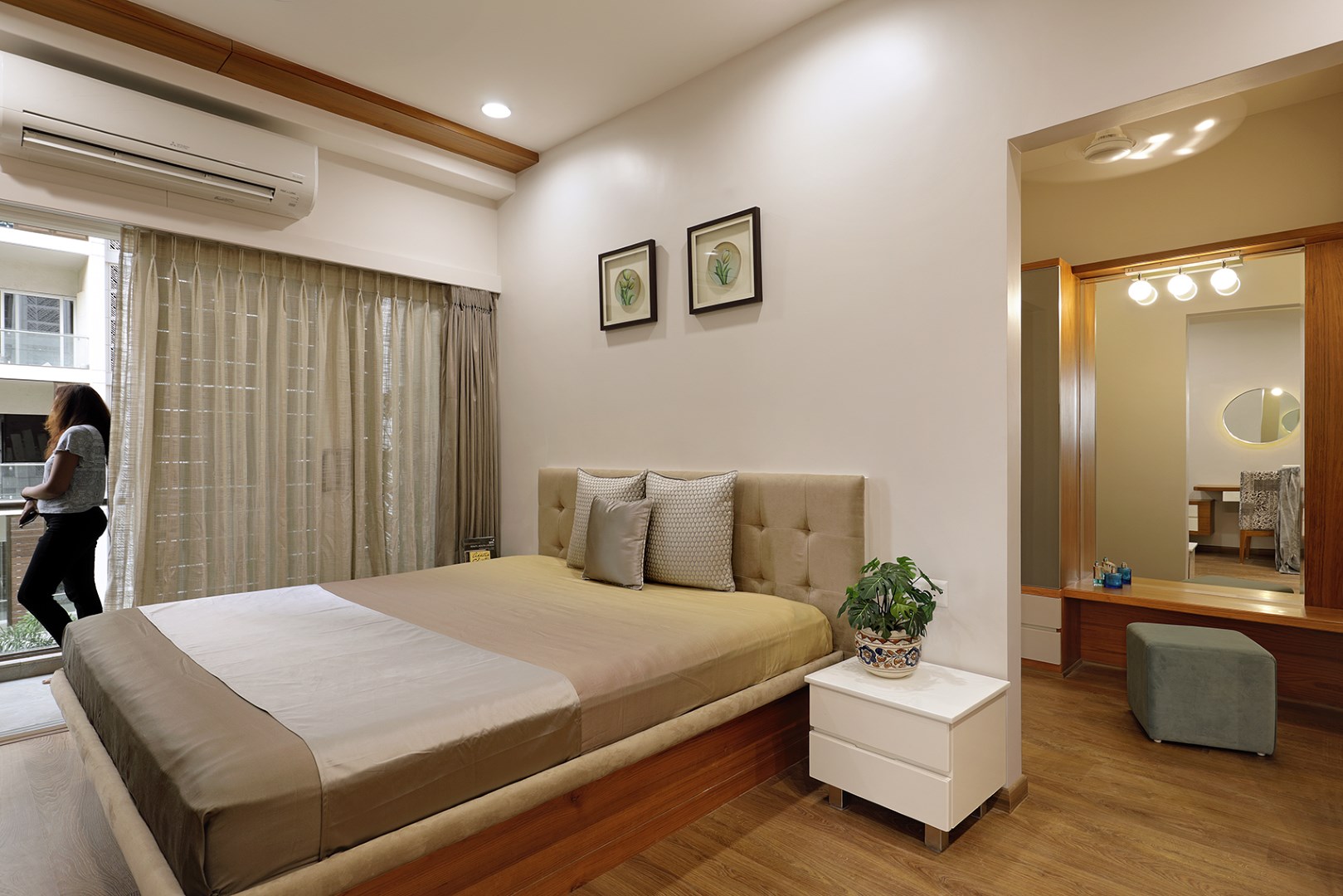 The headboard of the bed in this room extends beyond the bed, to give a feeling of grandness and comfort, while the false ceiling complements the squared look of the room. Ample natural light in the bedrooms is controlled through a series of venetian blinds, again selected in a neutral tone.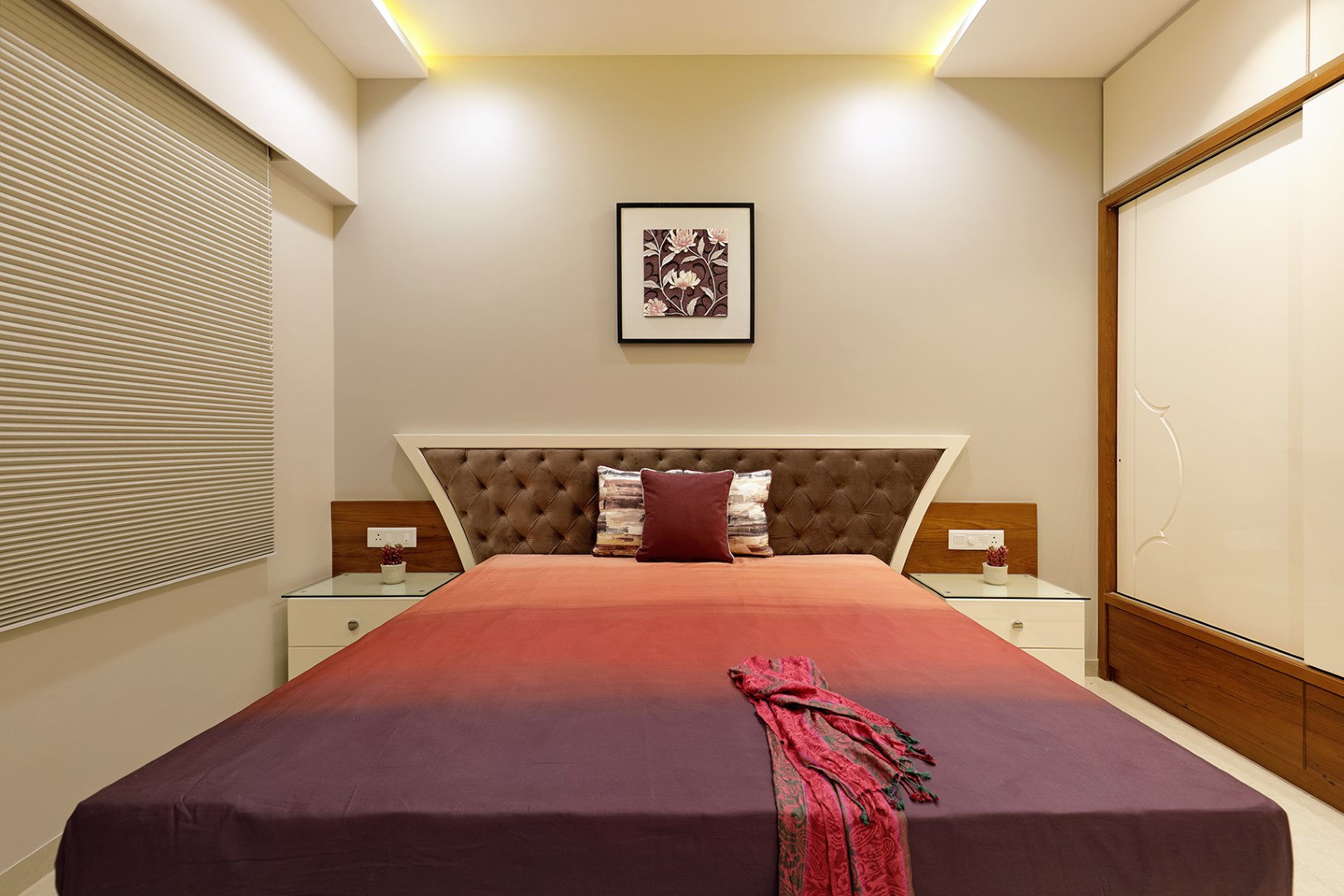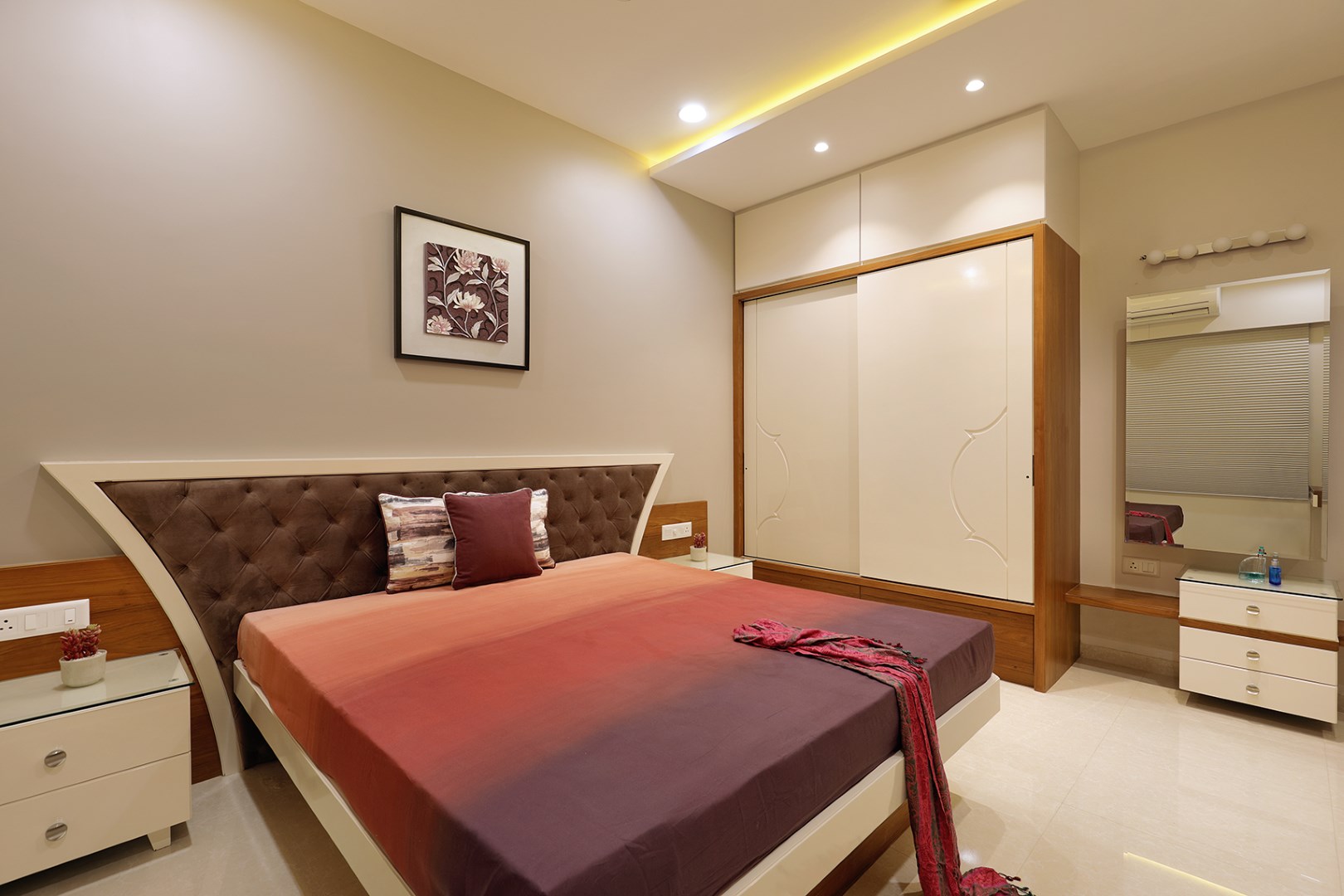 The grand master bedroom however, boasts of a plush tufted headboard in a rich mauve color, with fluted lines and edges. In this room the furniture levels and details are played with, perhaps to create a more cheerful experience. A few different materials such as embossed laminates are also used, bringing a sense of newness into the house. In the corner, ladder-like bookshelf adds curiosity and creates interesting corners.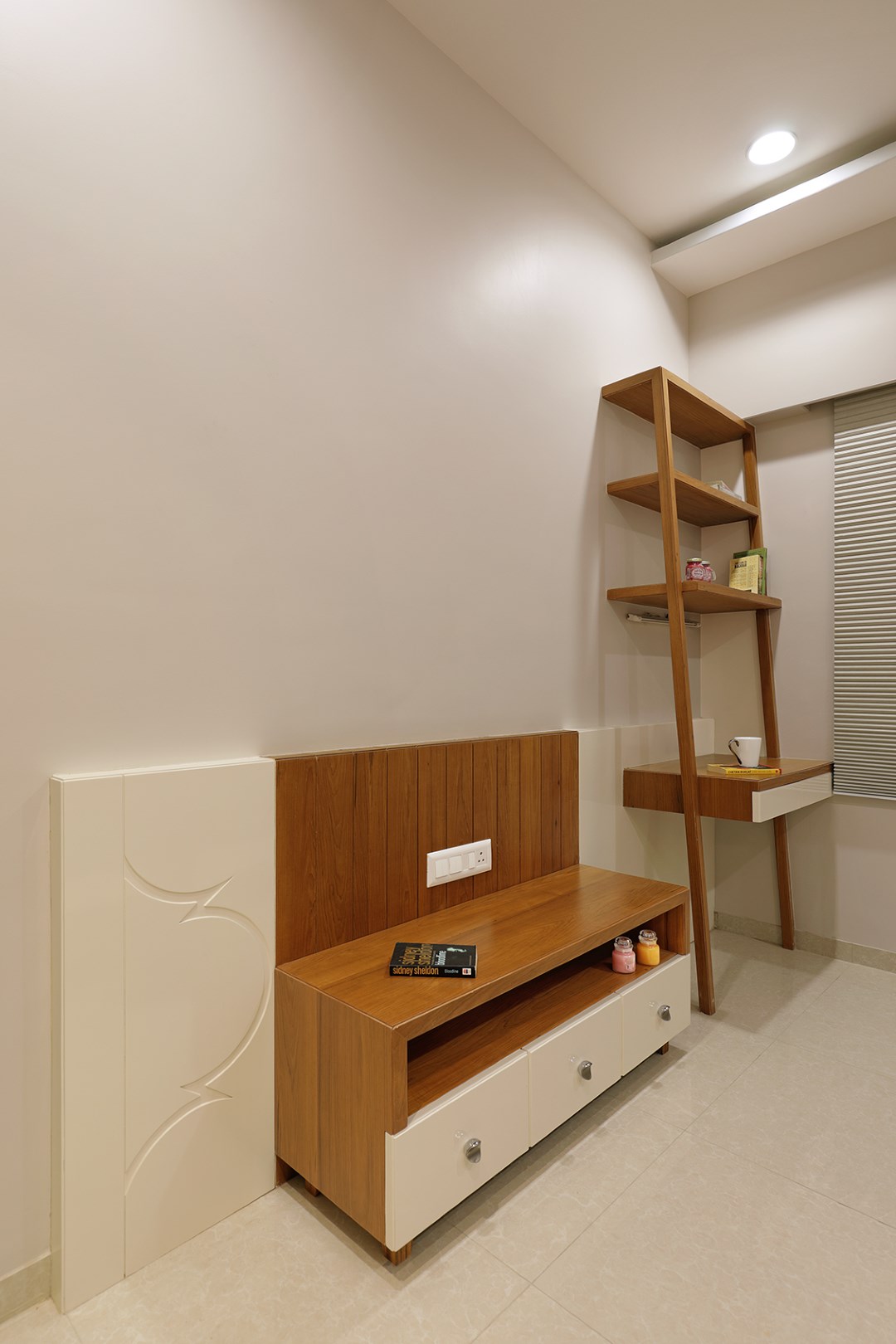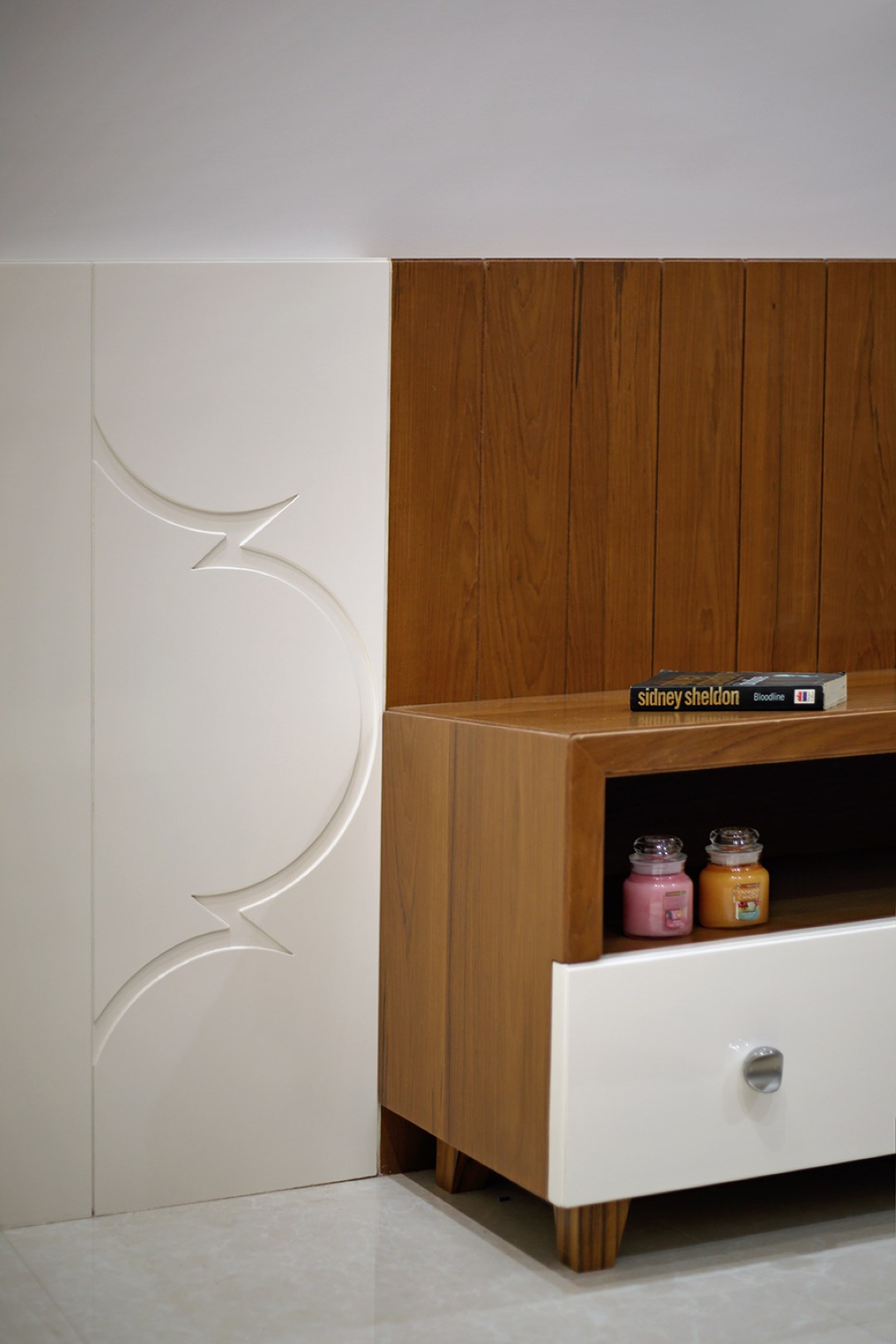 It is through such innovations and clever use of materials that Studio 7 once again creates a benchmark in quality and creative use of residential spaces. By creating homes out of houses and memorable spaces out of blank corners, this house gives one a sense of comfort, luxury and identity!
FACT FILE
Firm name: Studio 7
Name of project : AURA apartment
Location : Vadodara
Building type: 3bhk luxury apartment
design team : Rajnysh and Rashmika