Nestled amidst the bustling neighborhood of Bhopal, lies a house that embodies Leonardo Da Vinci's ethos of simplicity being the ultimate sophistication. Mr. Singh wanted his house to reflect timelessness and yet also identify with the contemporary.
Timeless Residence With The Play Of Lights And Colours Amidst The Bustling Neighbourhood Of Bhopal – Between Lines | Tracing Edges
Visit : Tracing Edges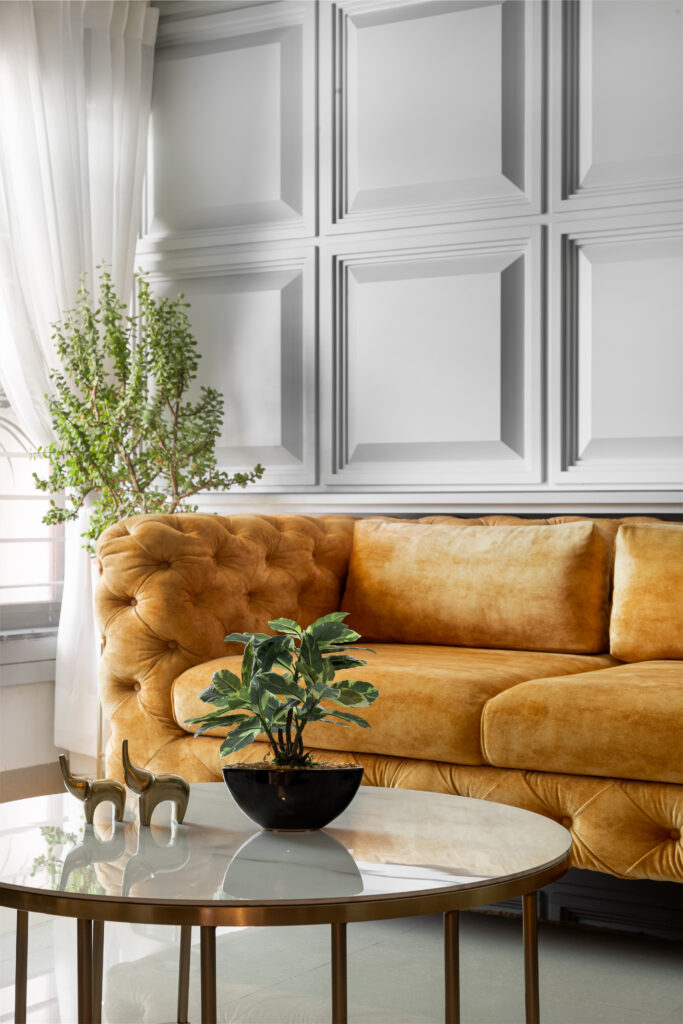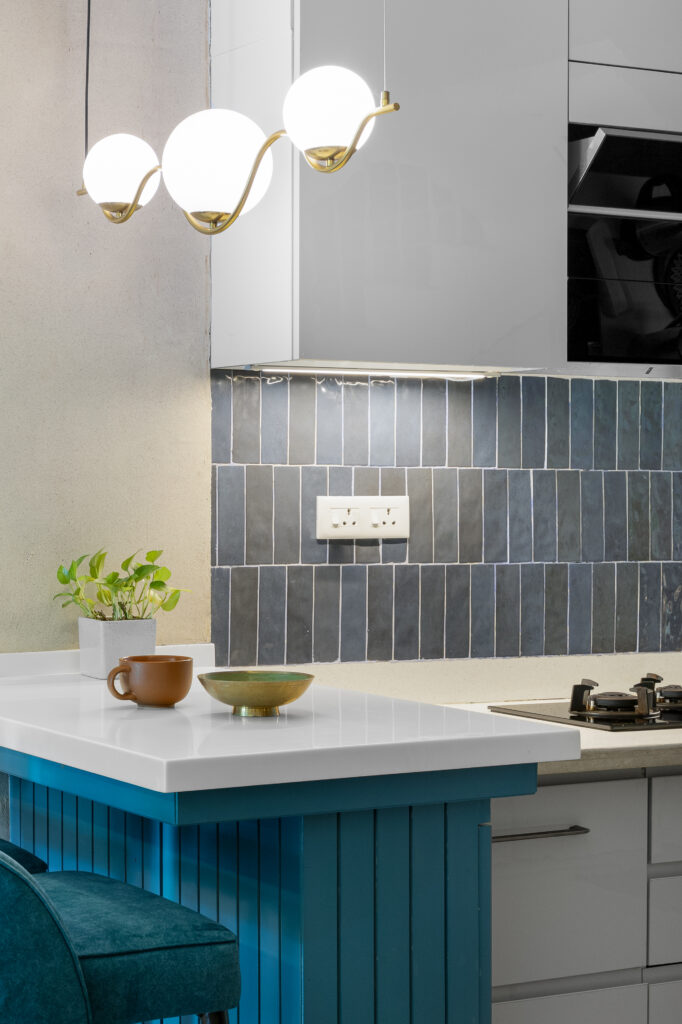 The three-bedroom row house faces … East. It being a row house, the opportunity for light and ventilation was limited to two surfaces. The design has been carefully conceived around this challenge to weave a story that negotiates with the natural light. The spaces all flow into one another seamlessly with a concurrent visual language.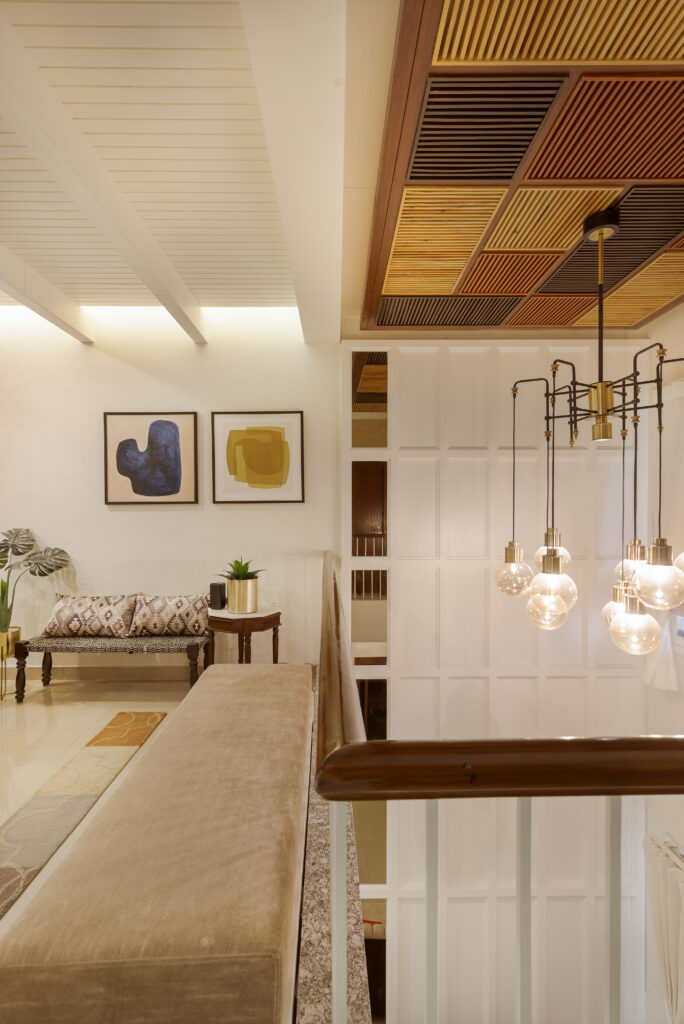 The colours and textures used throughout the house skilfully make use of hues of white, pastel undertones and wooden finish ceilings and accents to maximize the available space and retain its volume. The visual harmony is also reflected in the design details that use clean lines and grids to create dynamic elements on wall surfaces, in ceiling finishes and on furniture panels.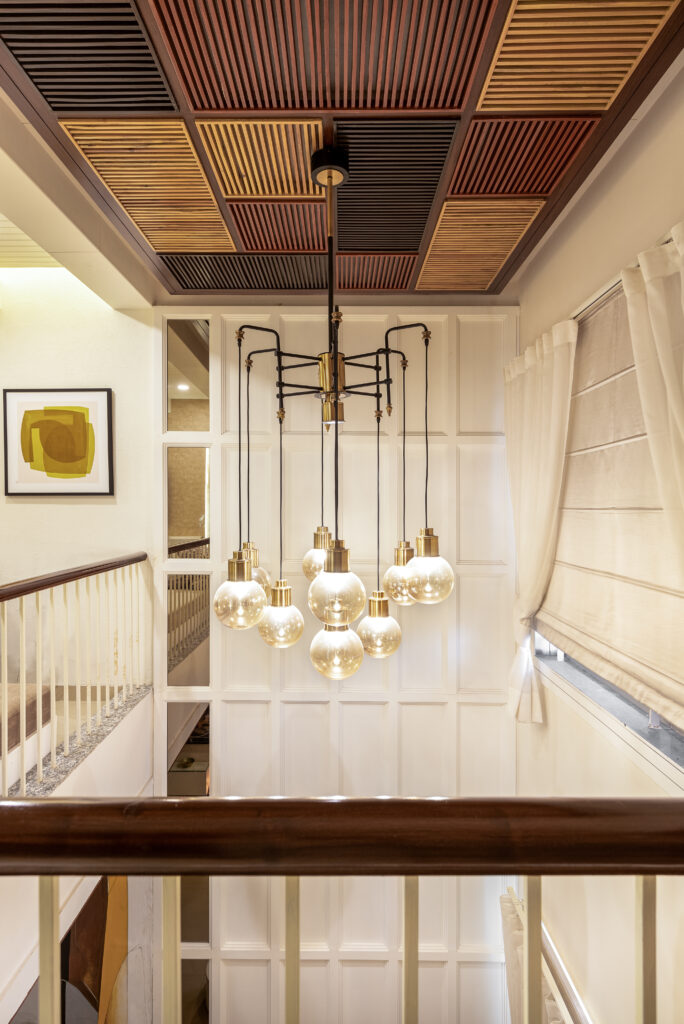 The smaller room sizes made the architect naturally opt for creating more impact with less. The golden accents on the furniture pieces, the bed back panelling in pastel shades and simple patterns, all echo a subdued elegance that gives the house its unique character. In the words of architect Manu Sharma "Play of lines, colours and creating space between them makes the space look more timeless.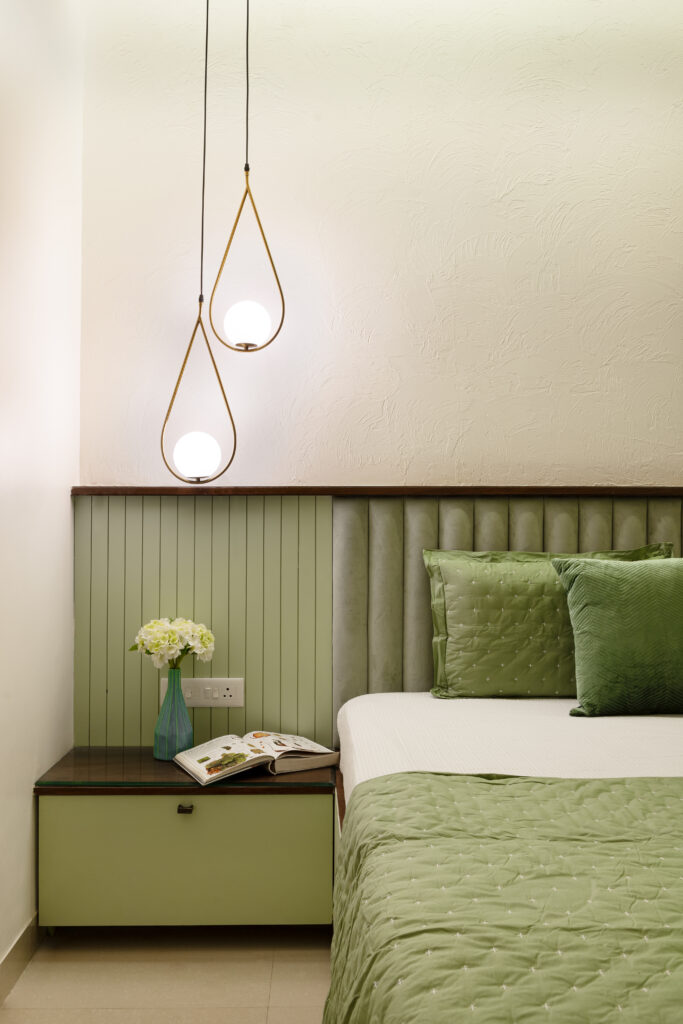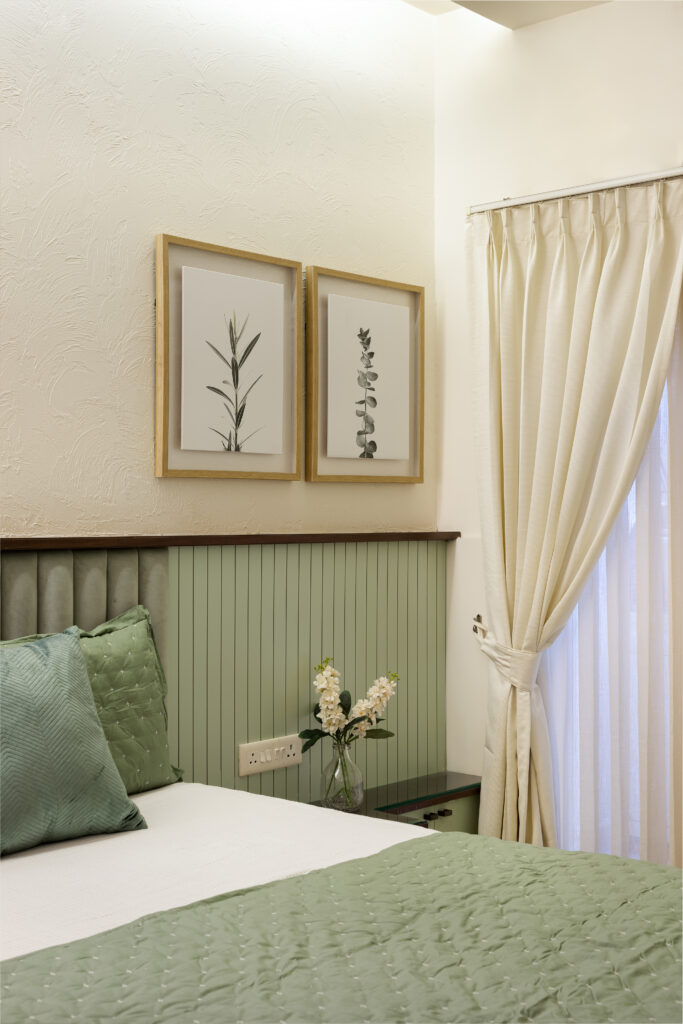 The terrace space has been crafted to incorporate a variety of activities that shift throughout the day. The double height space makes use of a north sky light that floods the entire space with light throughout the day.
The interior space makes use of elements that are created for multipurpose use such as reading, unwinding, sleeping or entertainment. The seating at the periphery is a continuous horizontal element that traces the edge of the wall turning at the edges to incorporate seating, book storage etc. saving crucial space in a simple but effective manner.
The space is woven together by this shelf/seating in a creative way.
The house celebrates the luxury and elegance that is brought about by the careful moulding of spaces bringing in a vibrance through natural light.
FACT FILE :
Architecture Firm : Tracing Edges
Project Type : Residential
Client : Mr. Singh
Type : Interior and architecture
Location : Bhopal
Project Name : Between lines
Year Built : December 2021
Duration of project : 1 year
Plot Area : 1400 sqft
Built up : 2260 sqft
Project Cost Appx : 70 lakh
Principal Architect : Ar. Manu Sharma
Write up credit : Chaitali
Photograph Courtesy : Studio New Folder
Products | Materials | Vendors : Brand Website and Brand Name :

Finishes | Wallcovering : Cladding Construction Materials Lighting | Furniture : Studio Indivano Flooring.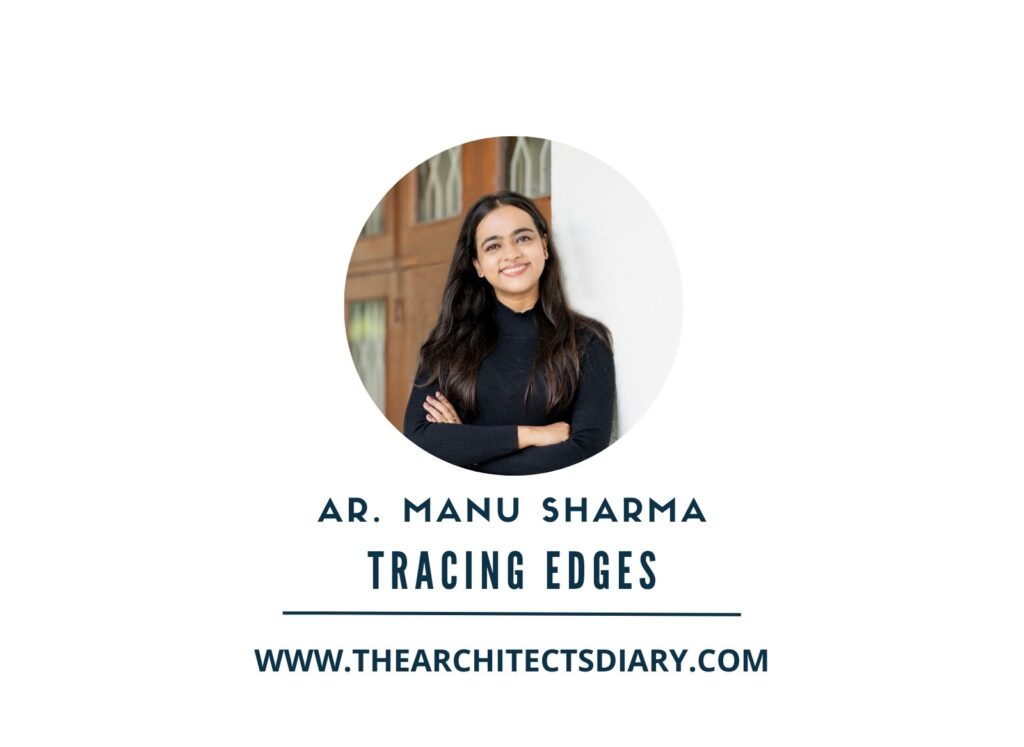 Firm's Instagram Link : Tracing Edges
Firm's Facebook Link : Tracing Edges