A Sophisticated And Urbane Apartment Interior In Ahmedabad | Space Studio
This lavish apartment in Ahmedabad belongs to a businessman and his family. The client was only clear that he wanted a sophisticated, contemporary interior for his residence other than that he was confident to leave everything on my sense of design. The living room, dining room, and kitchen maintain neutral and formal aesthetics while the bedrooms exude individuality and character.
Visit: Space Studio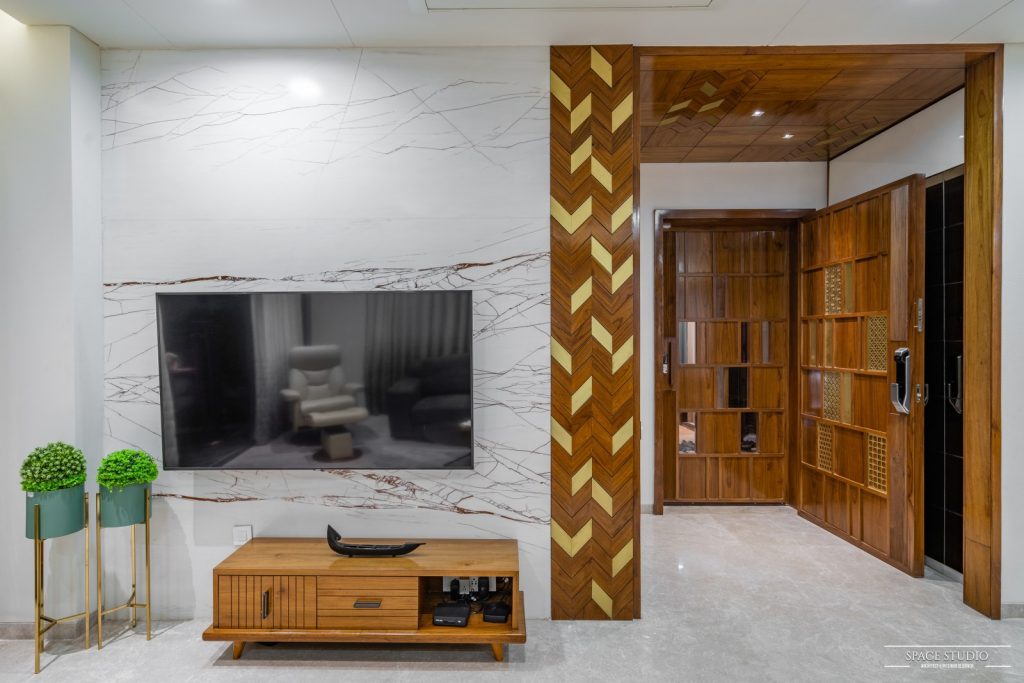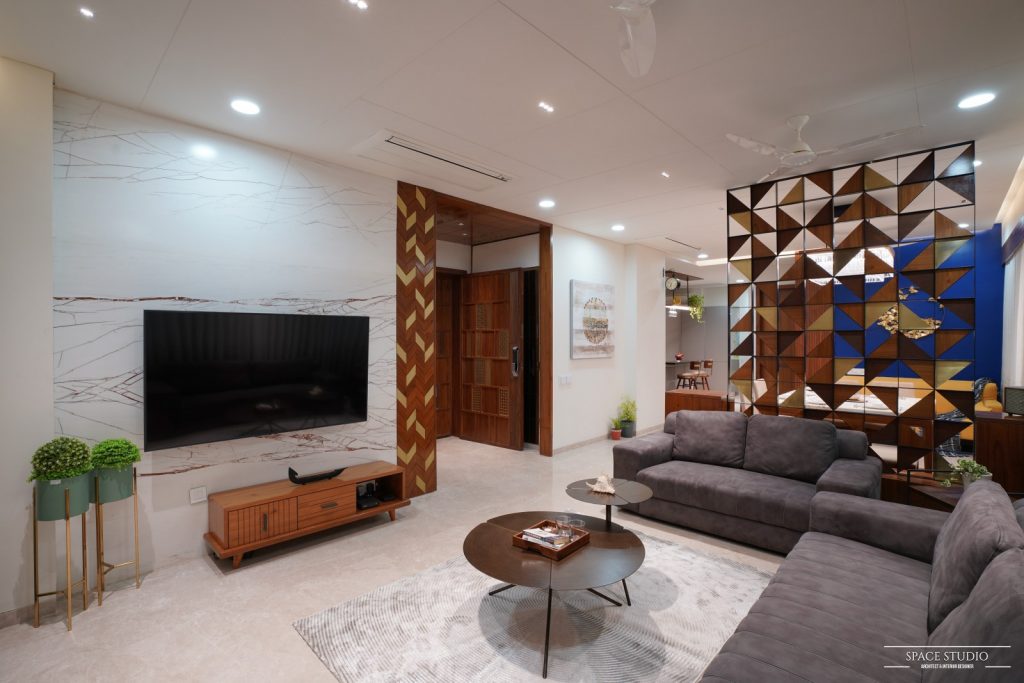 The balcony, living hall, and dining area were made to appear like one continuous space. So to break the vision between living and dining I designed a metal partition with brass, corten sheet, and wood. Italian wall cladding with brass and wood elements gives rich look to the living area, metal partition and hand-crafted crystal chandelier with bold color wall makes that area vibrant and modern and gives an elegant feel.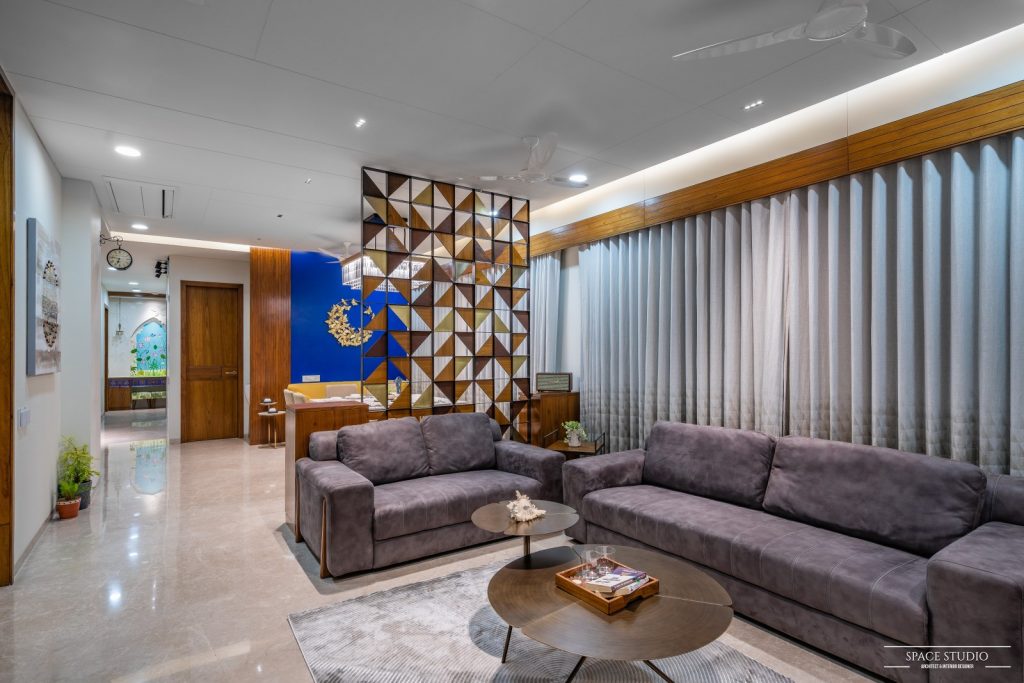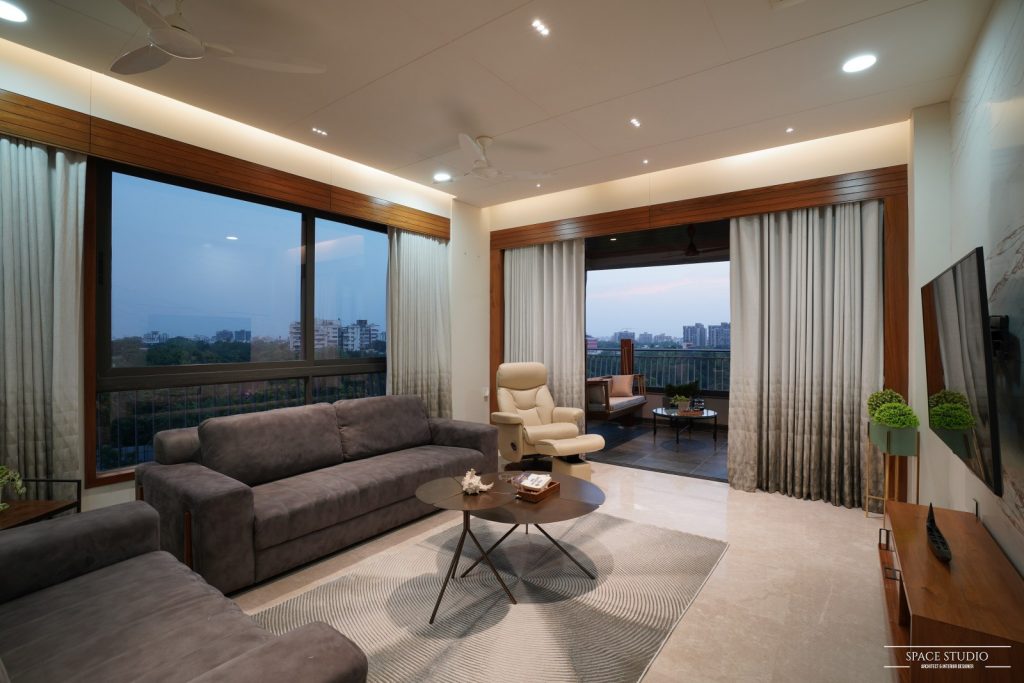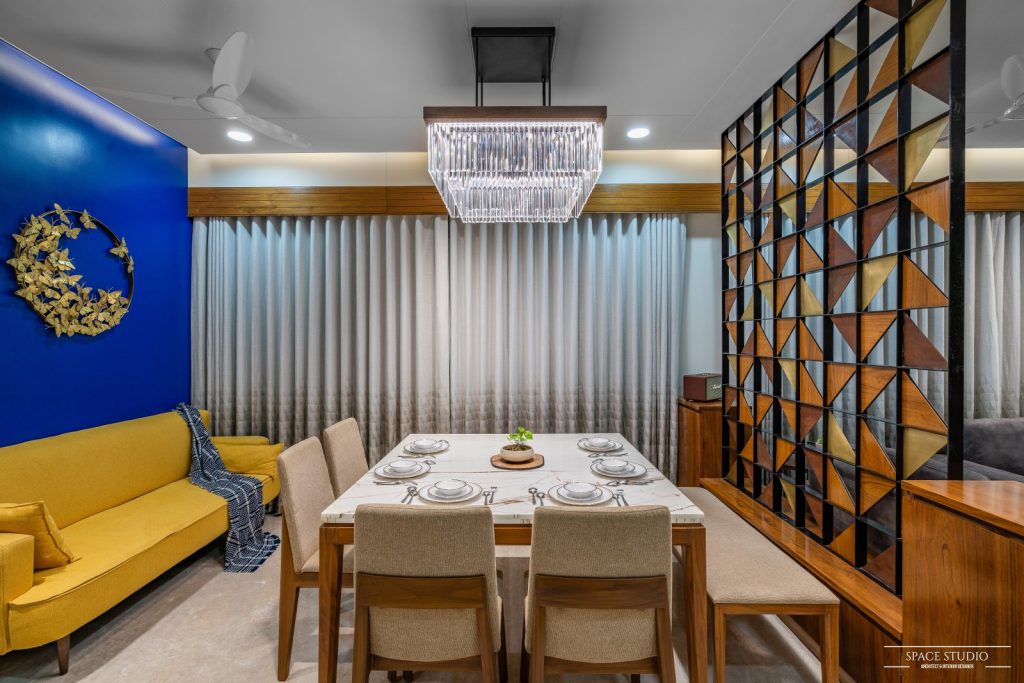 The balcony was the toughest part to design as I wanted to make it a great tea time-space for the family. I designed a compact and elegant swing with two old fashioned metal chairs.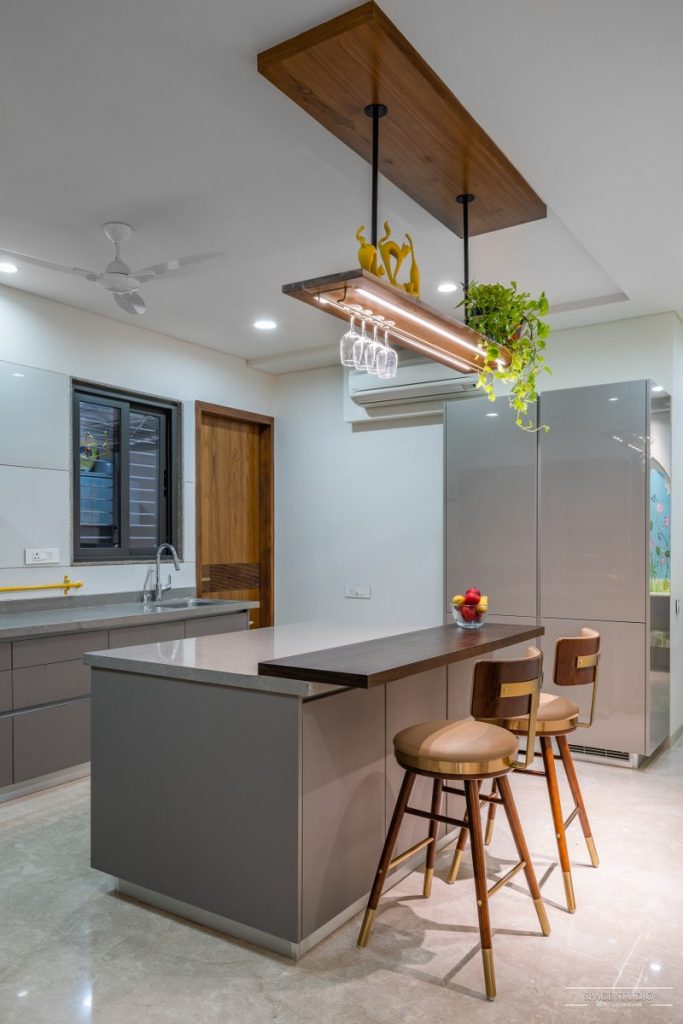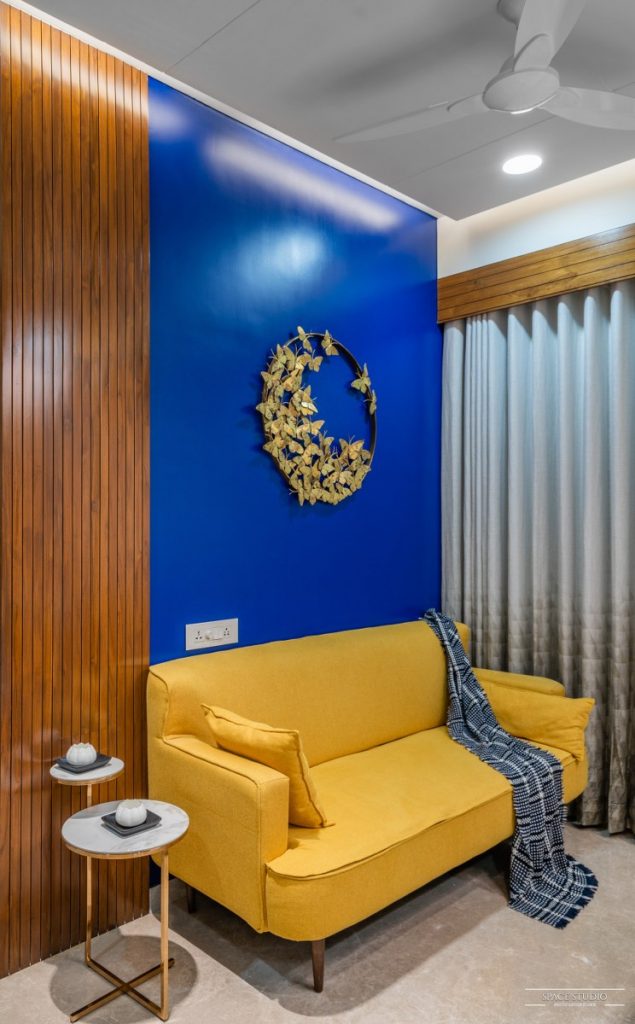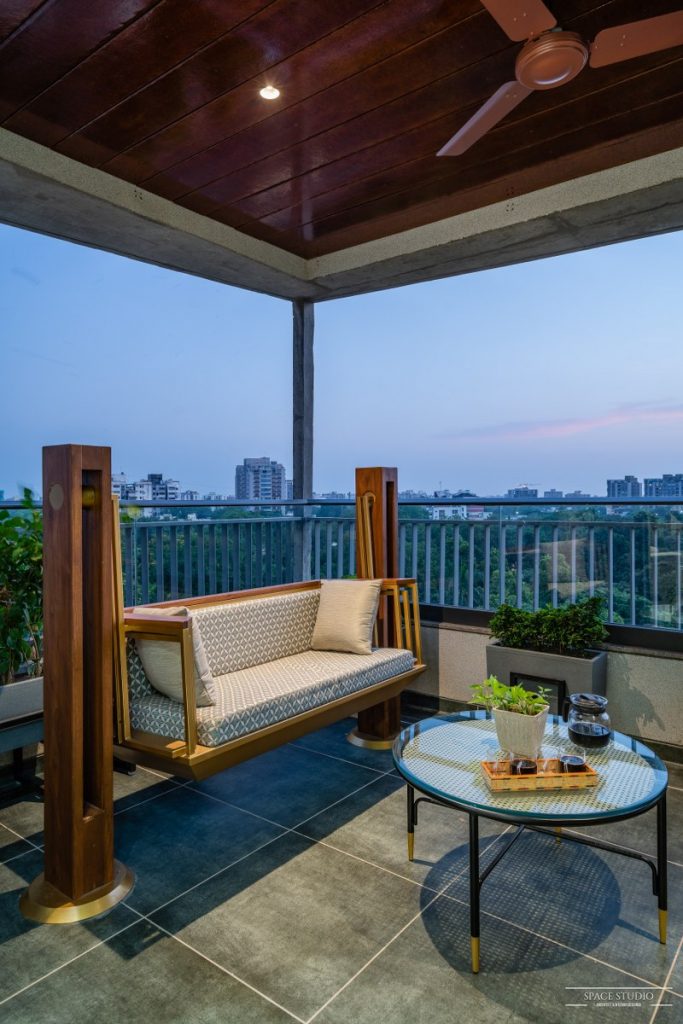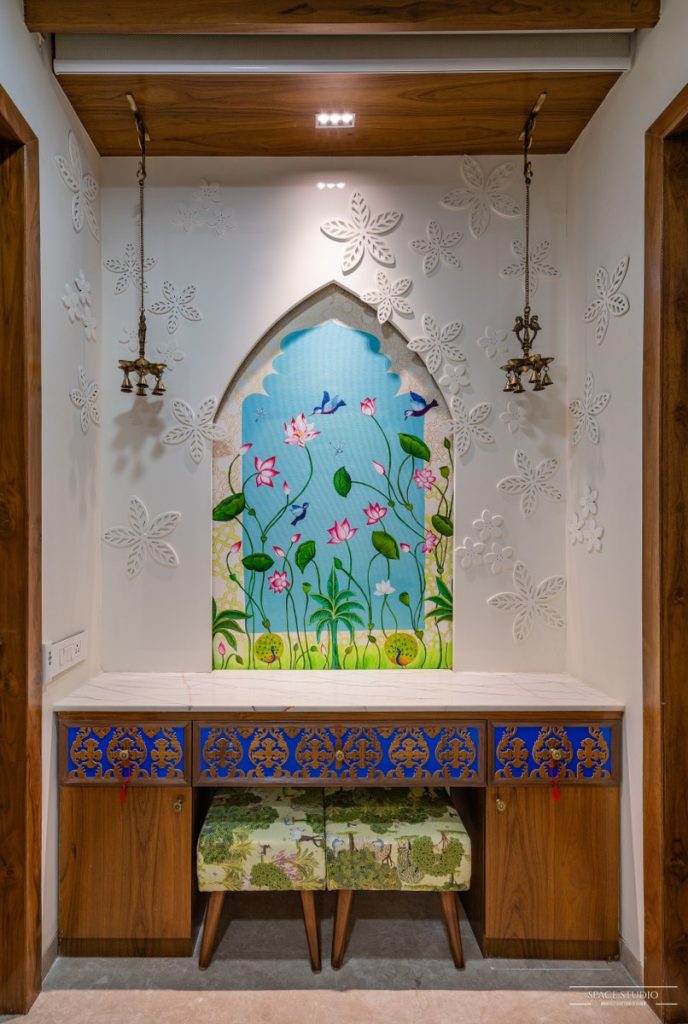 In the master bedroom, a niche in the wall became an element to use different materials and textures to create a rich ambiance. I decided to use brass and copper plates with handcrafted textures.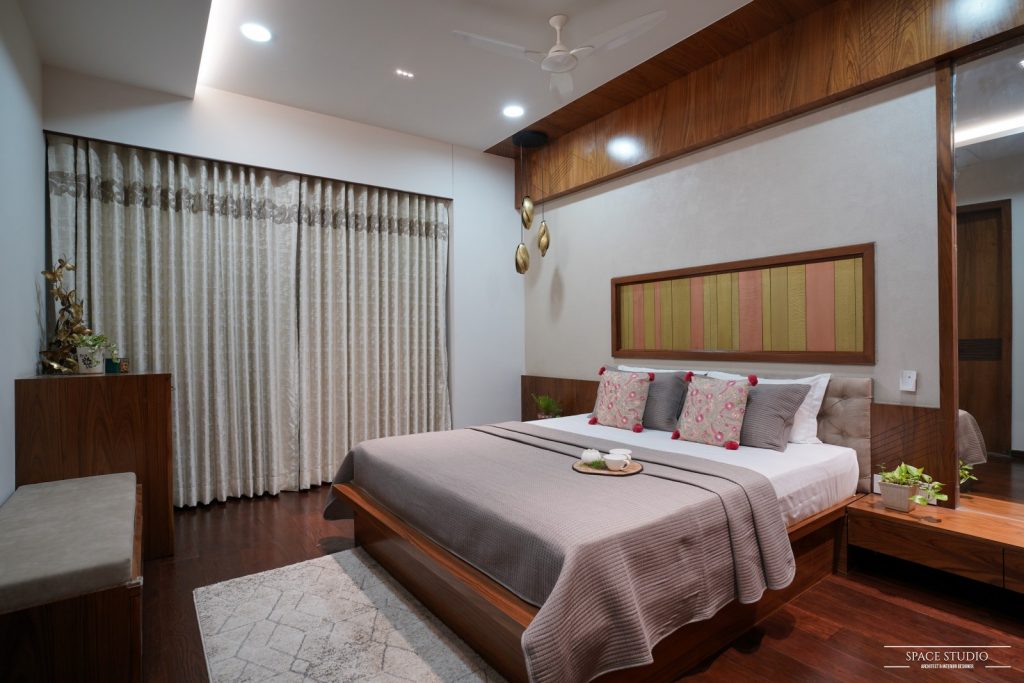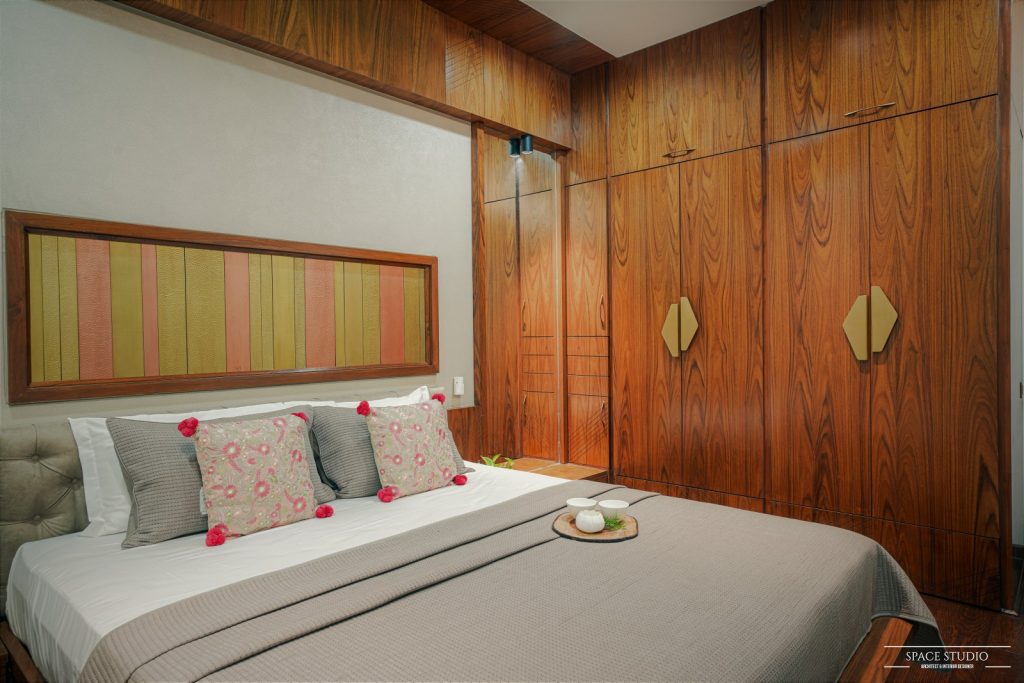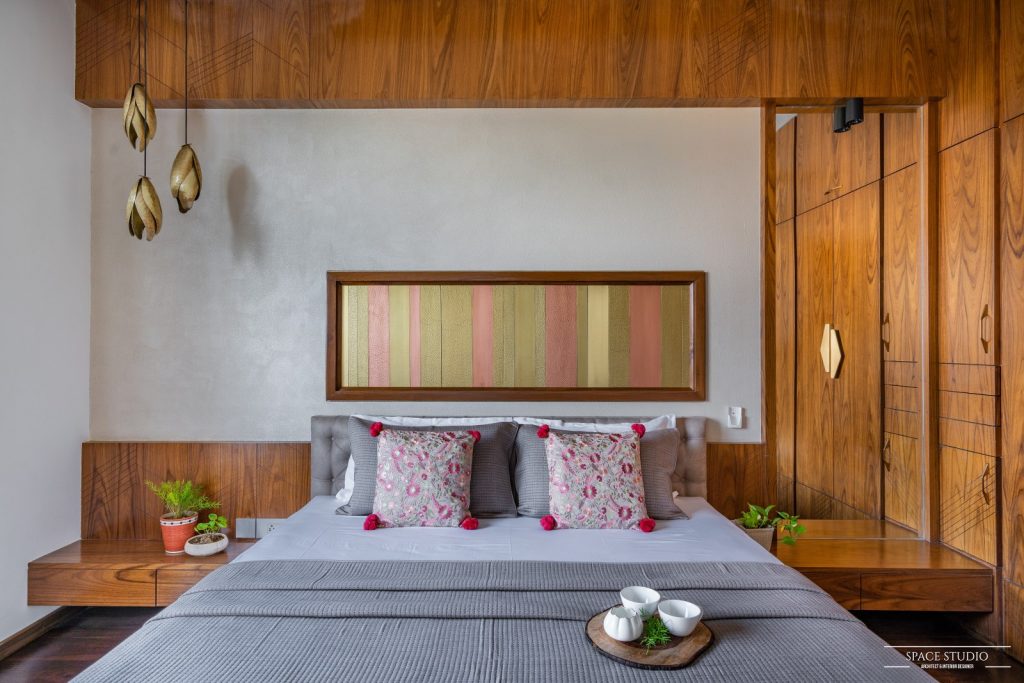 Concept for kid's room was to create a city skyline with some hand painted elements like sun, clouds, birds, hot air balloon and center of attraction the wooden plane. And give that room a calm and peaceful environment with wood and smoothen colors.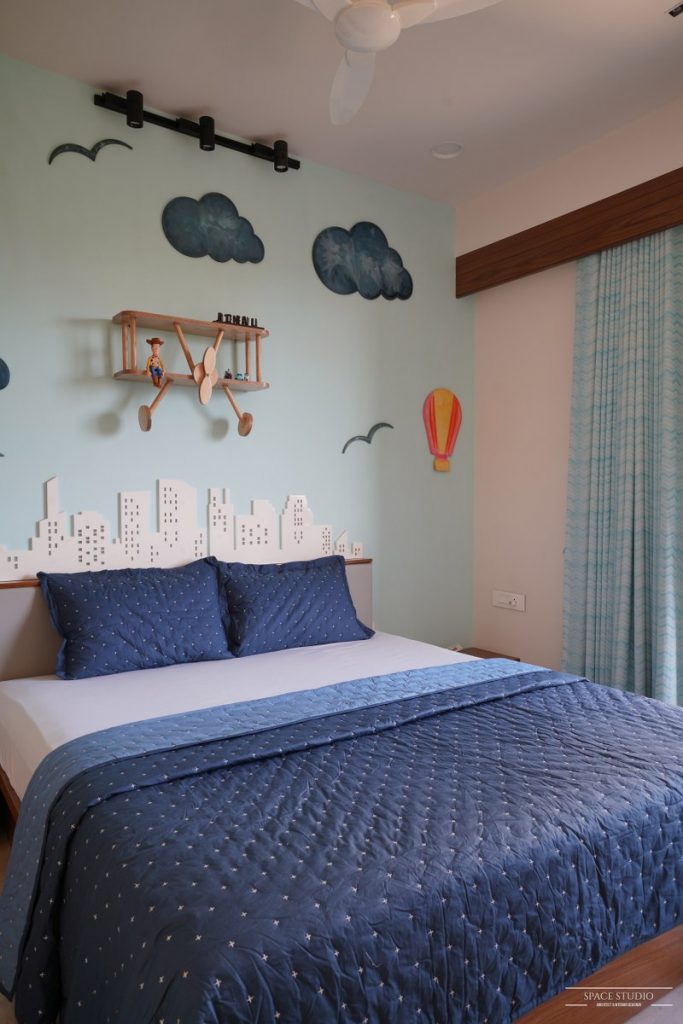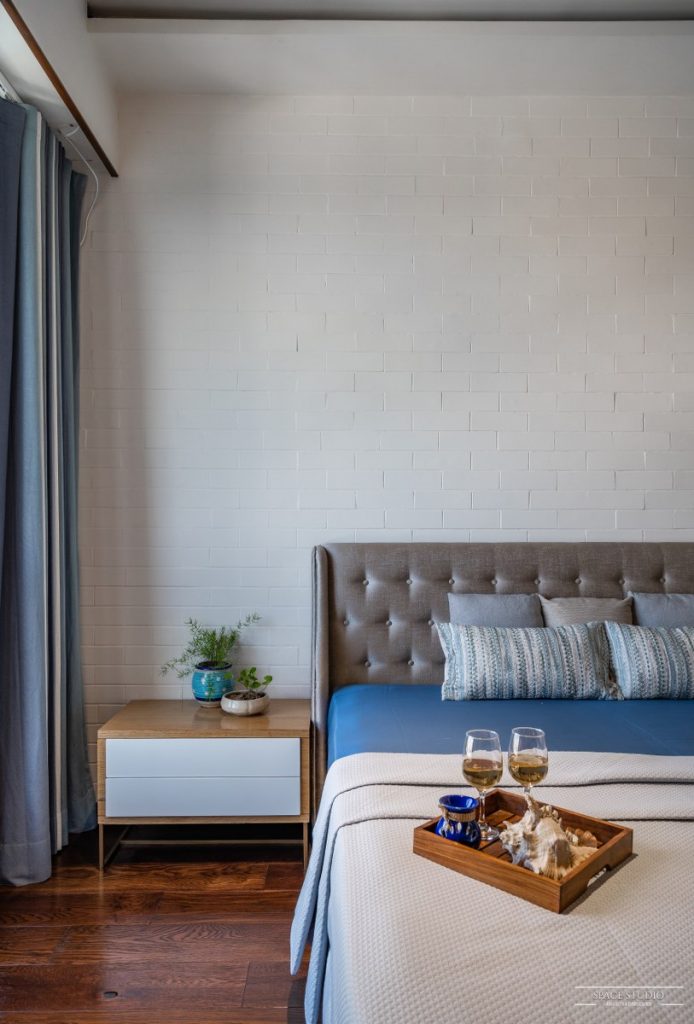 The white brick wall room belongs to young couple. So I decided to use lighter tone of colors with eye catchy niche designed with wooden hand painted blocks.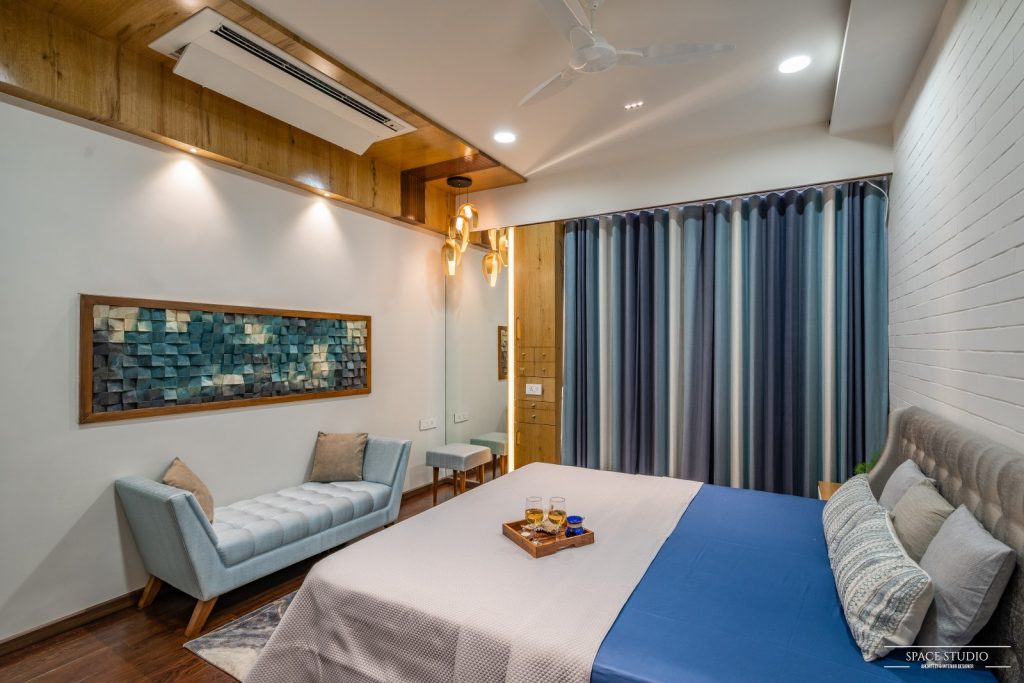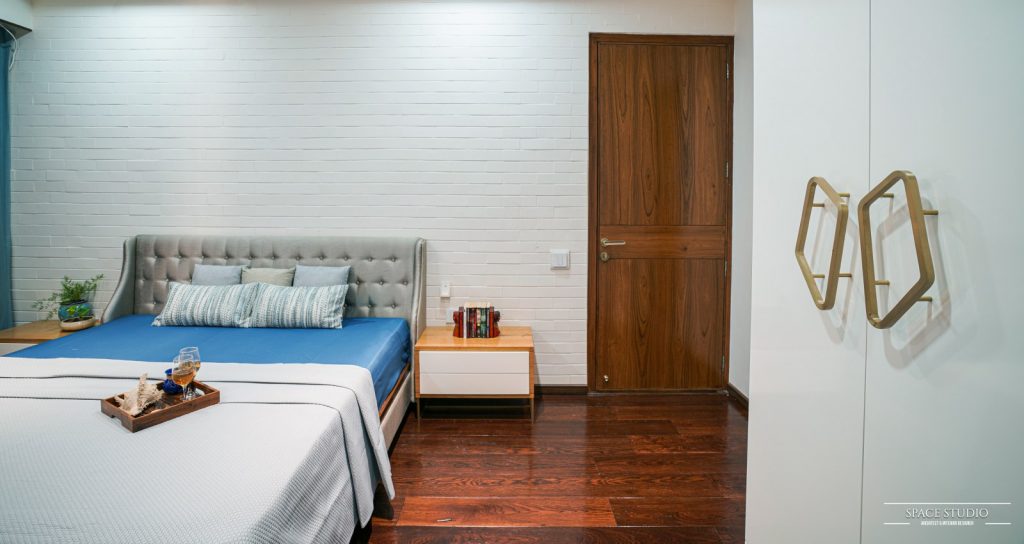 The grandmother's room is more utilitarian space. the prime focus of the room is it's big size window with view of law garden.so I designed a brass grill in bed back. The color tone in the room is white, with hints of colour added through the soft furnishing.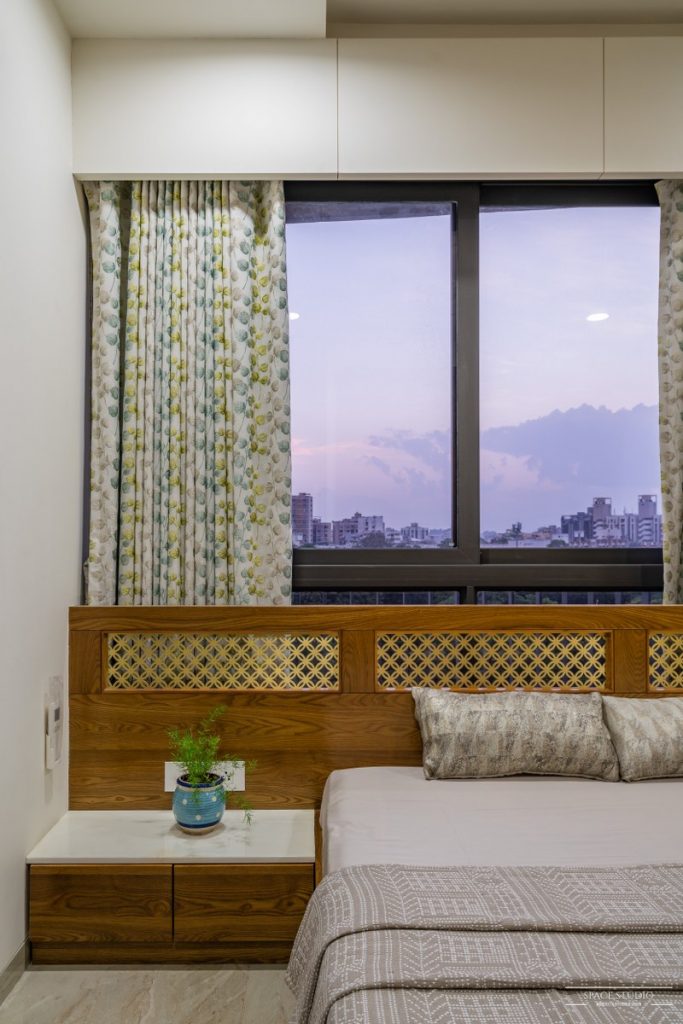 FACT FILE:
Designed by: Space Studio
Project Type: Residential, 4bhk apartment.
Project Name: The Central Park
Location: Ahmedabad
Year built: 2020
Size: sq feet: 2350 sq ft
Project Cost appx: 50 lakh
Principal Architect: Maitri Shah Doshi
Photograph courtesy: Inclined studio