Our client lived in Singapore and wanted an interior contemporary design that was sleek and elegant, with no Indian touch interior or wooden colors. They wanted a minimalistic look with no clutter. Only 3 major materials used in entire project, satin finish laminates, fluted wooden panels and Italian marble on walls.
A Mumbai Home that Echoes of Minimalist Contemporary Design | SK Design Studio
Visit: SK Design Studio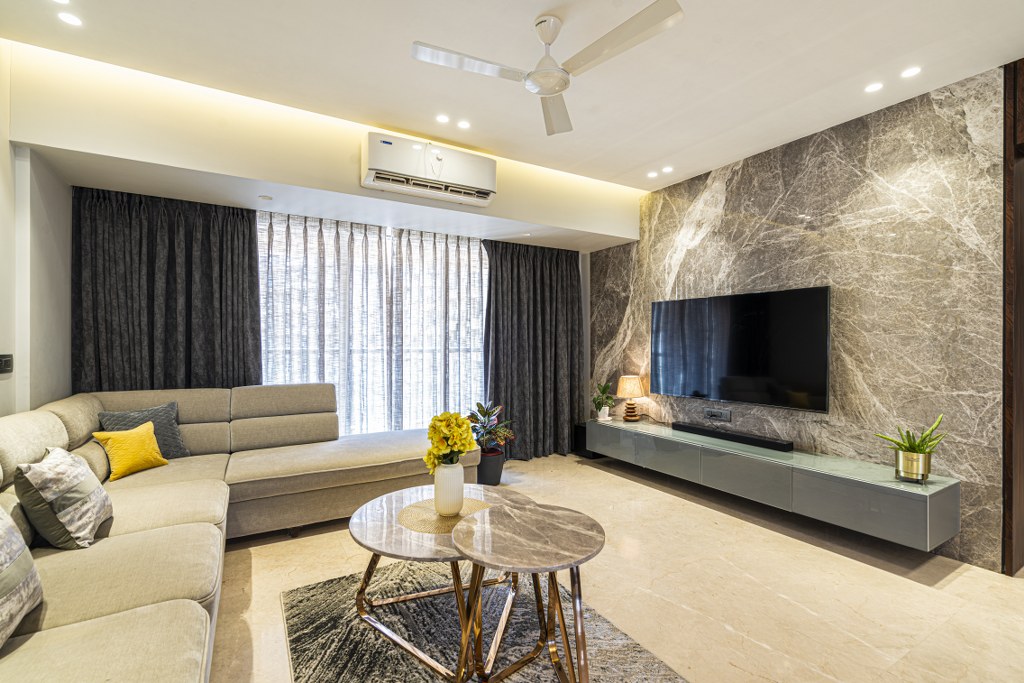 For this project, the client asked for a luxurious and contemporary home that would be unique to his family. Our team decided to go with a monochromatic color scheme in order to give the home a more spacious and minimalistic look. This was achieved through simple clean lines and easy-to-maintain materials throughout the house.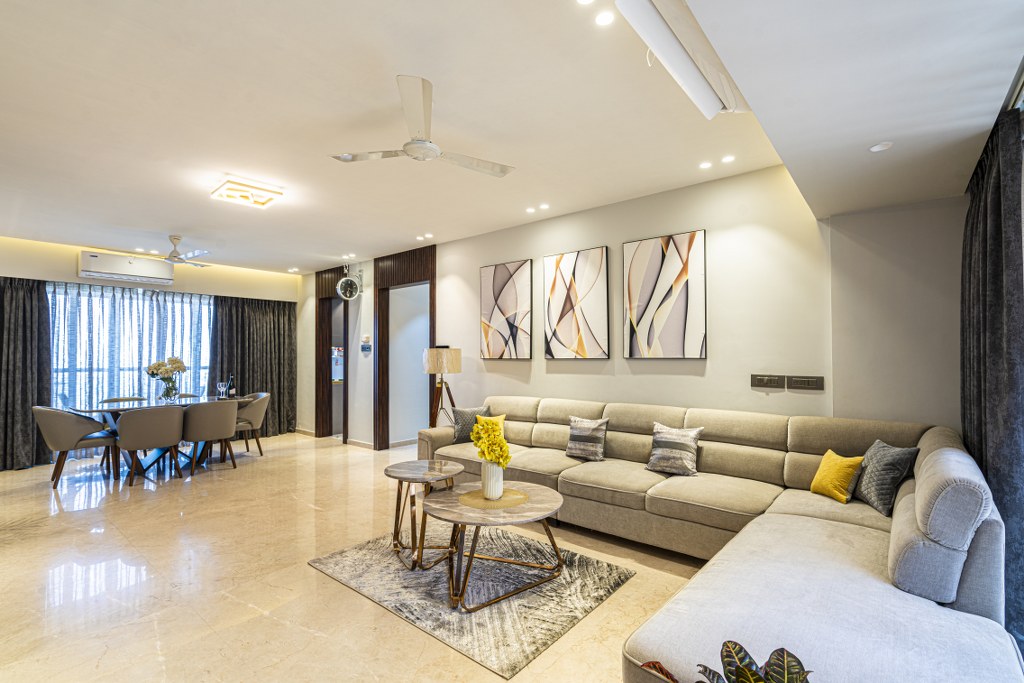 The living room on the other side of the house is a completely different space. It's all about relaxation and unwinding, so we went with a monochrome aesthetic. The result is a dreamy, calming space that's lit up by natural light.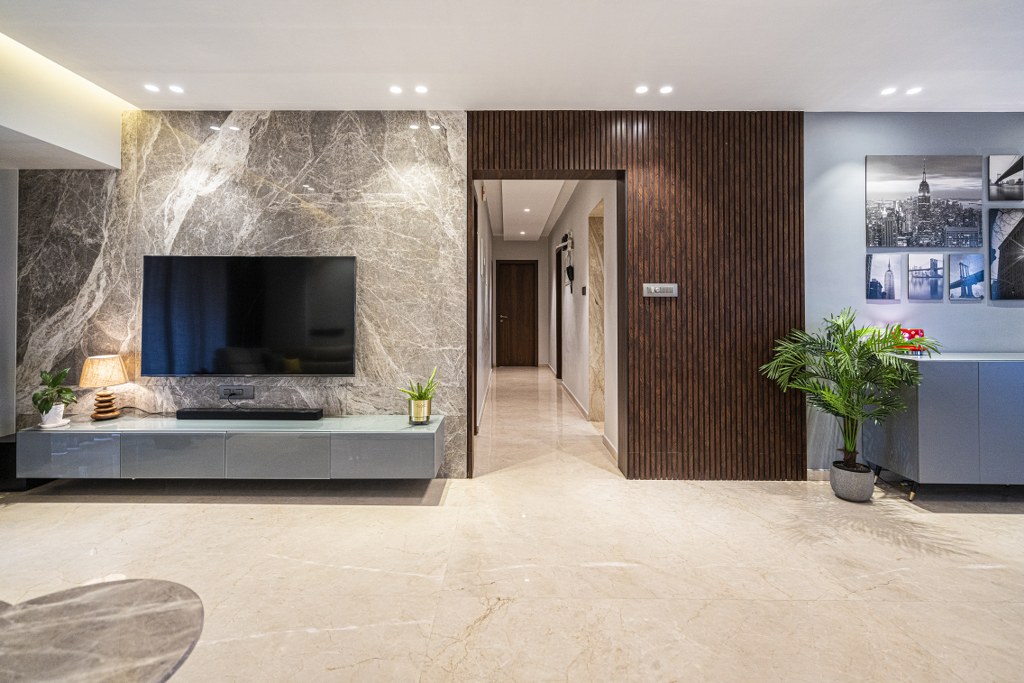 We decided to use grey tones on the walls to add some dimension and depth, and we chose clean-lined, comfortable furniture. The star of the room is the wooden fluted paneling and Italian marble TV units.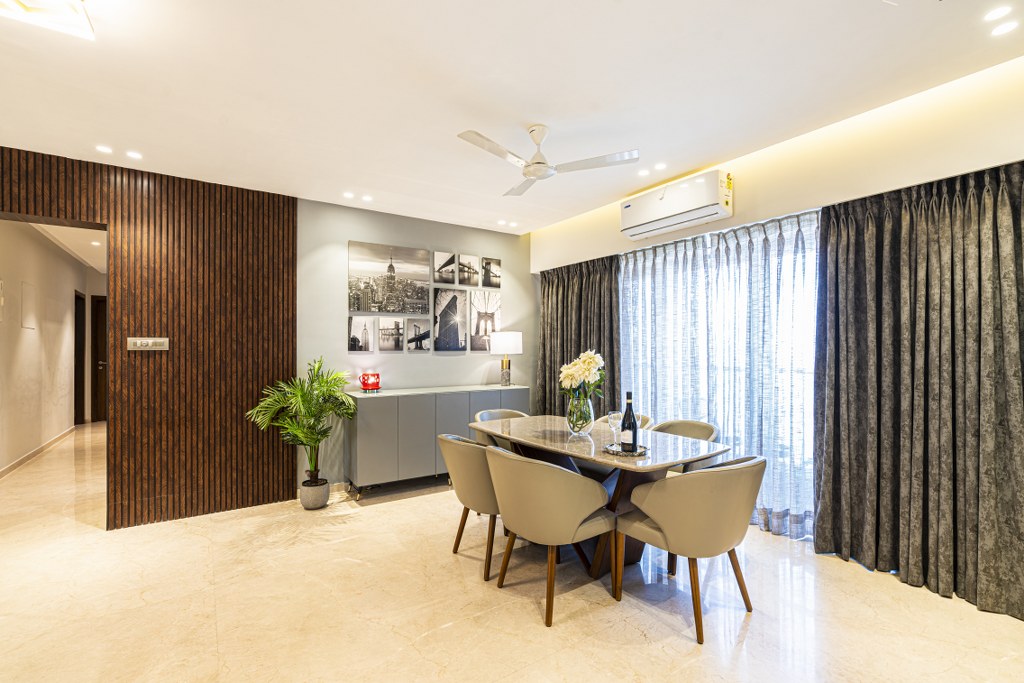 The layout of this kitchen was designed to show off modern sensibilities. The deliberate use of different shades of grey gives the kitchen an elegant, clean look. The flooring is a beautiful contrast of black and white vitrified tile that really makes the space pop.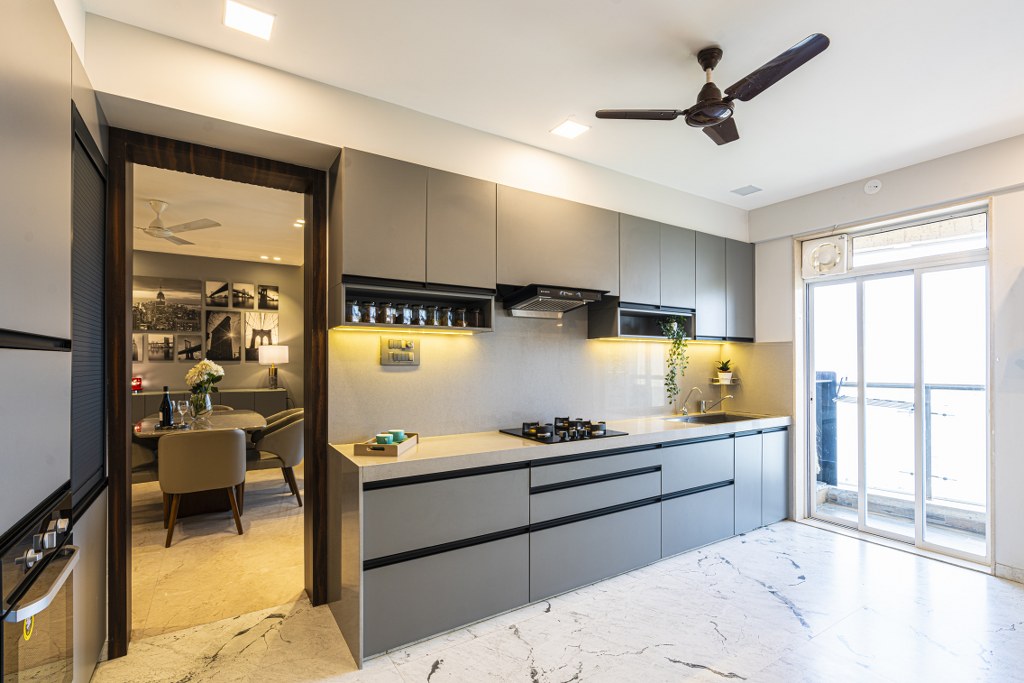 The kids' bedroom was done with a murphy bed and lots of storage for toys and books. The murphy bed left plenty of space for playing.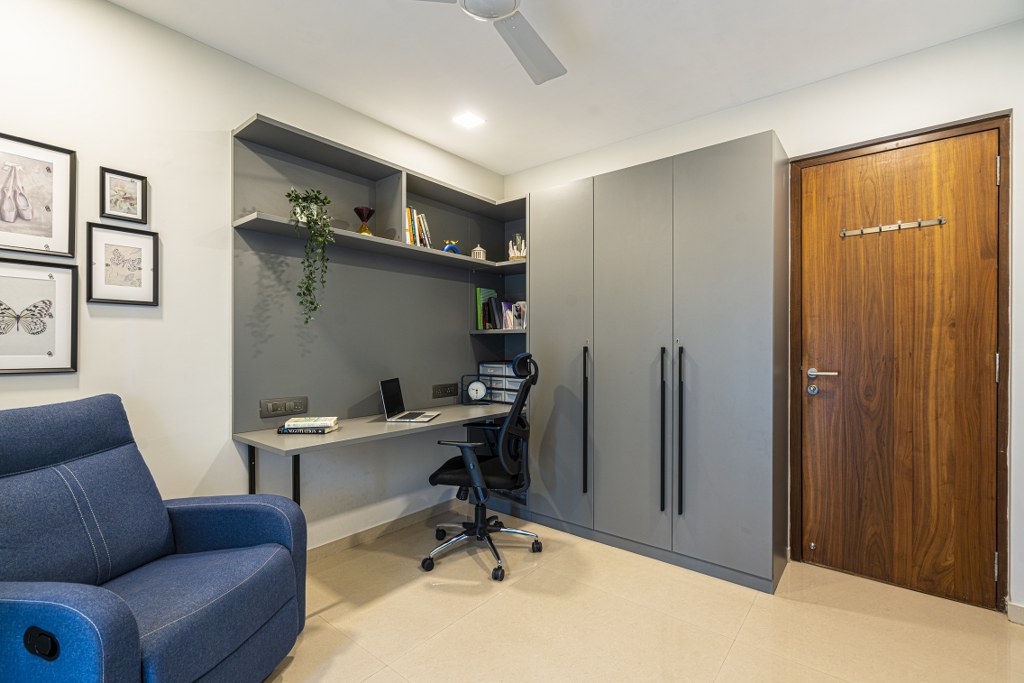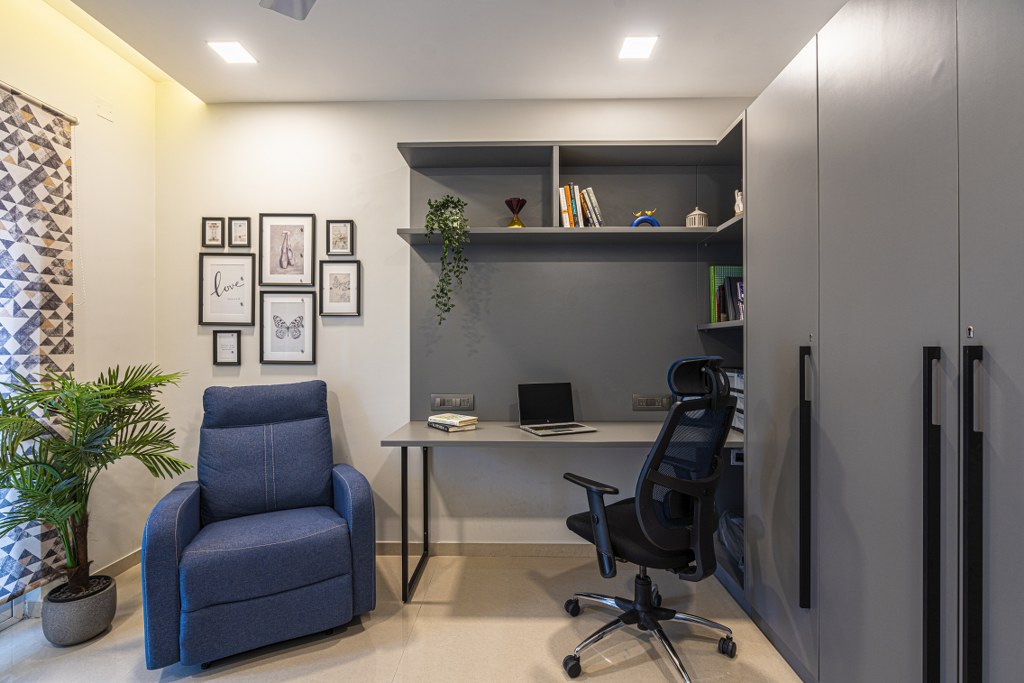 The mother's room is complete with sliding wardrobes in grey laminet in modular finish. The bed back is done in Italian marble and mirror stripes. The TV panel is done in grooves in gypsum finish. The ceiling is kept simple with indirect lighting and clean lines.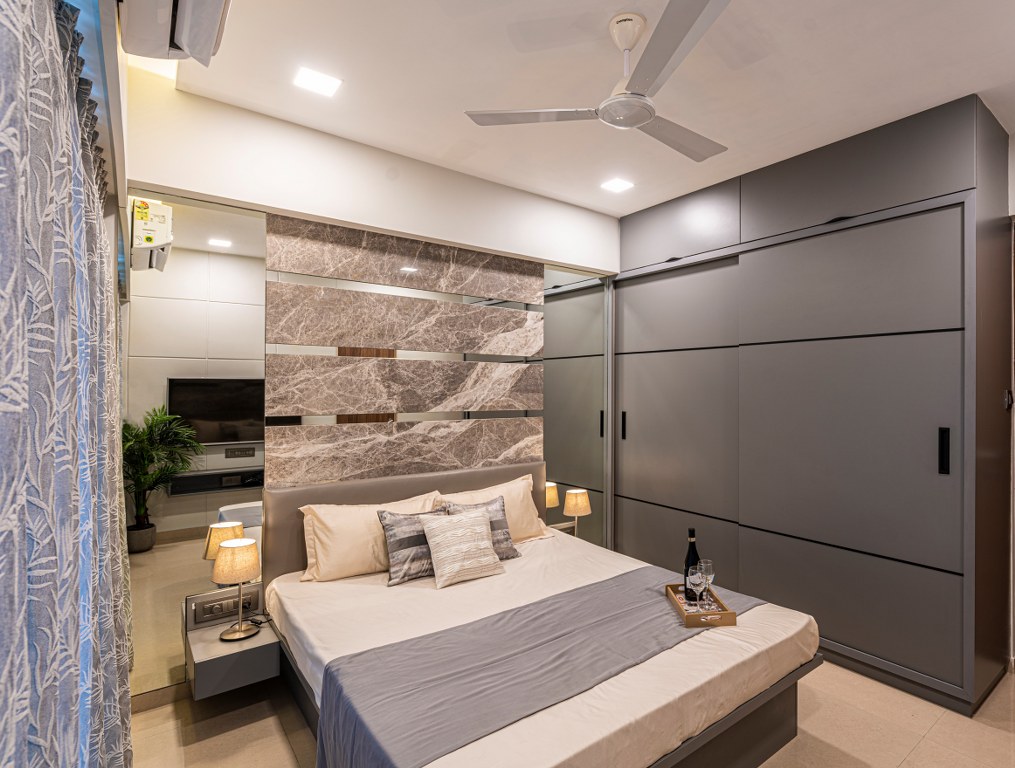 The client needed a large space for sleeping, as they wanted to be able to share a bed with their one-year-old twins. We suggested a platform bed, which would give them plenty of space for sleeping and playing with the kids. The back of the bed was finished with a marble-finish vitrified tile, with a T-patti inlay.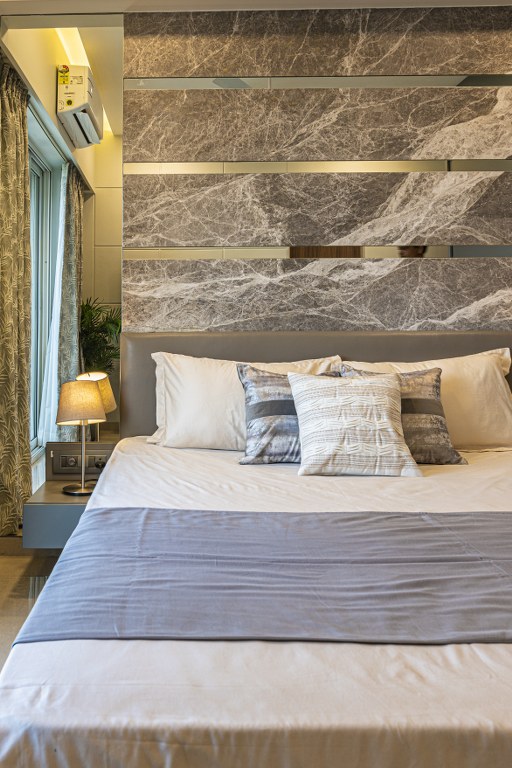 Fact File
Designed by: SK Design Studio
Project Type: Residence Interior Design
Project Name: Dosti Imperia
Location: Mumbai, Maharashtra
Project Size: 1600 Sq.ft
Duration of Project: 5 Months
Project Cost Appx: 40 Lac
Principal Architect: Sarika Kulkarni
Photograph Courtesy: Amit Kadgaonkar
Team Design Credits: Dinesh Mistry
Products & Materials: Lighting: Acris/Philips | Paint Finish: Asian Paint | Furnishing: Decotex | Hardware: Hafele/ Hettich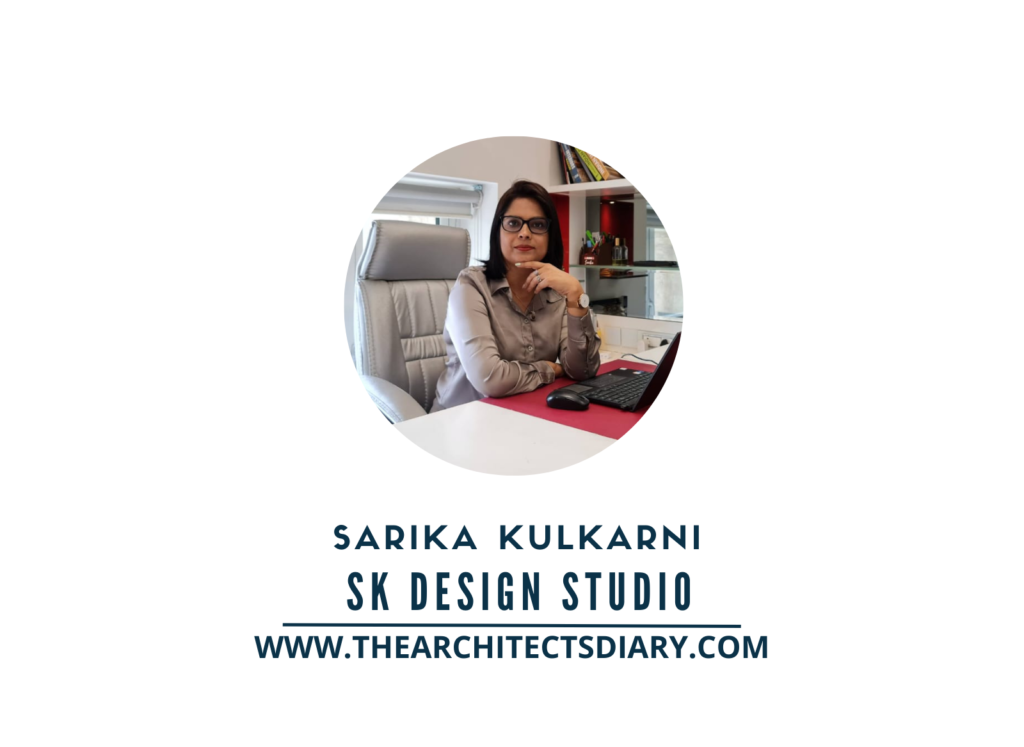 Firm's Website Link: SK Design Studio
Firm's Instagram Link: SK Design Studio
Firm's Facebook Link: SK Design Studio
For Similar Project>>>Modern Workspace with a Burst of Colors fused with Muted Palette