&nbsp
With the evolution of various reading sources, I wonder whether this is the last of dedicated reading spaces that we have. The Book Room intends to preserve the importance of the library by designing a space that blends communication, interaction and inspiration for varied users through modern architecture. Most peculiar element of staggered staircase reading makes the community of visitors and users engage in interactive conversations. Not to miss, the stamp quotes are a muted spatial guide. As principal design elements, the double height spaces are most vulnerable to being abandoned. Being a public building, the vaulted ceilings, arched windows and clear frames make it impossible to leave it unattended. The design holds the responsibility of creating a distinct miniature world for every visitor, an extension of each individual and their ideas. ~Yamini Vaswani
A Modern Architecture Intervention for Uniting Readers Community at The Book Room, Pune | Studio Infinity
Visit: Studio Infinity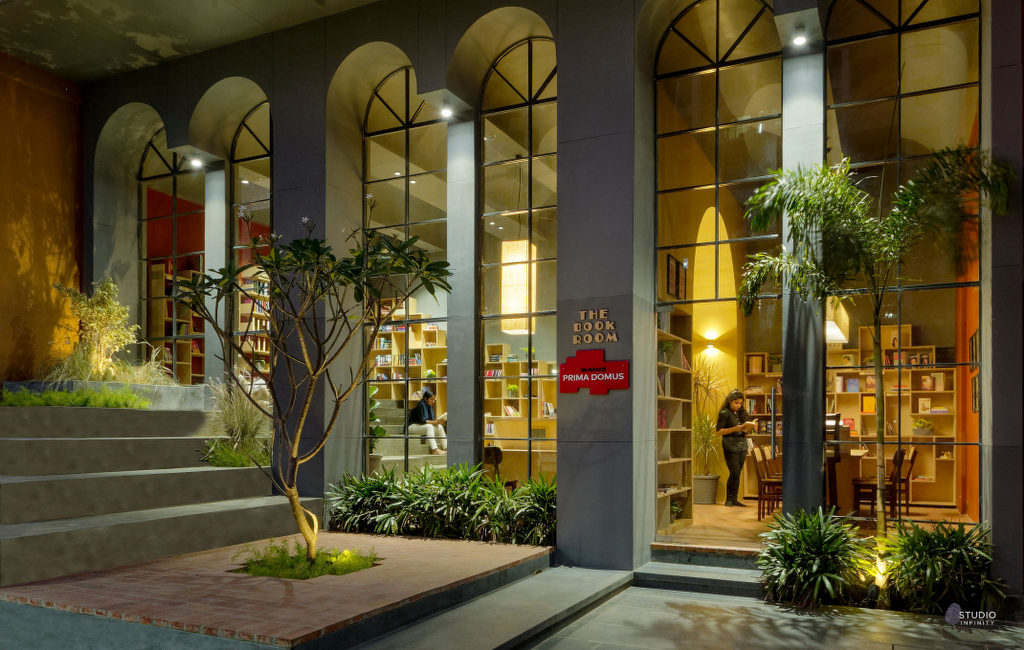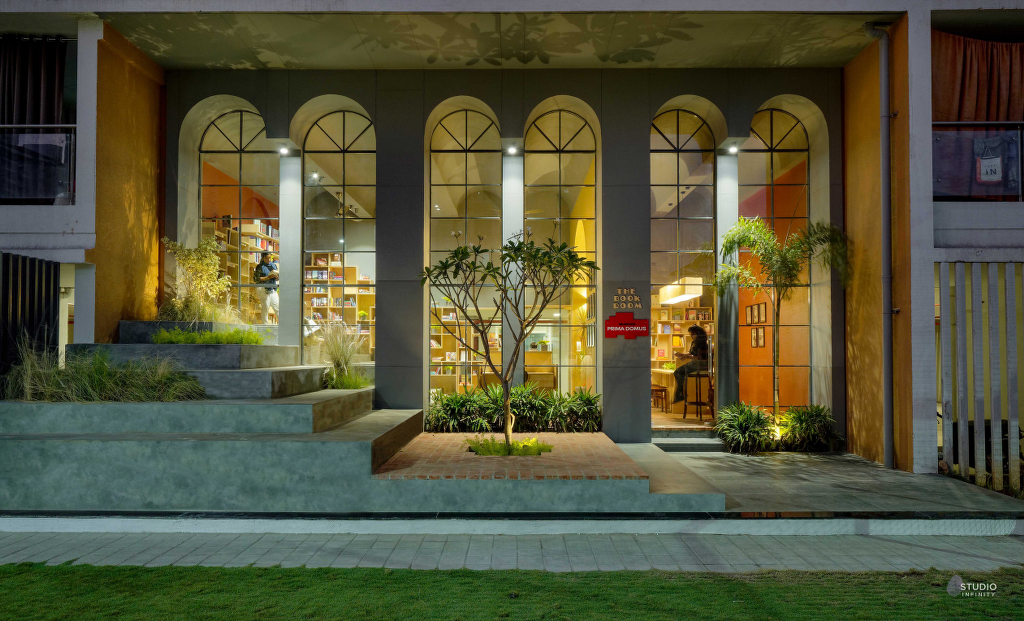 The client's aspiration was to provide a library as an additional amenity for his project in this small double height space carved out of the parking lot. Our effort was to address the spatial attributes and create a multi-functional reading space. We wanted this space to be equally interesting for adults as well as kids. The idea of promoting reading and sharing knowledge was seen as an integral aspect of our design thinking. Efforts were taken to optimize expenses and create a multi utility learning space for adults and kids.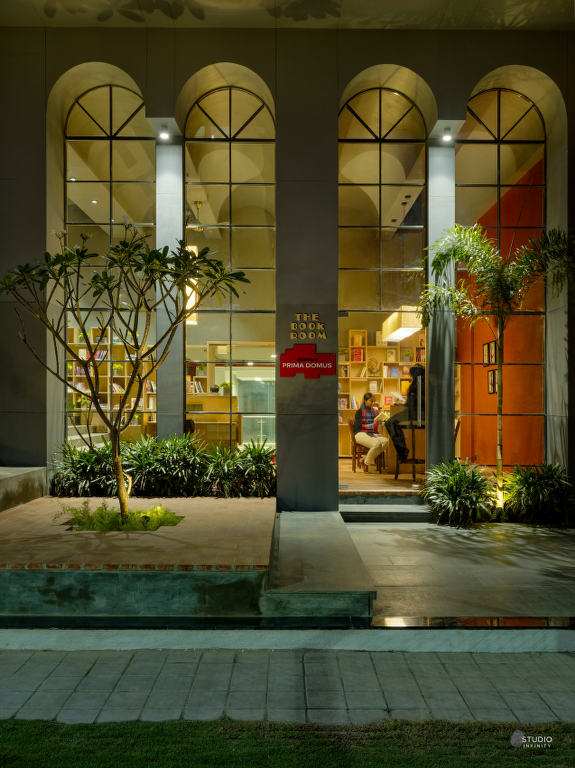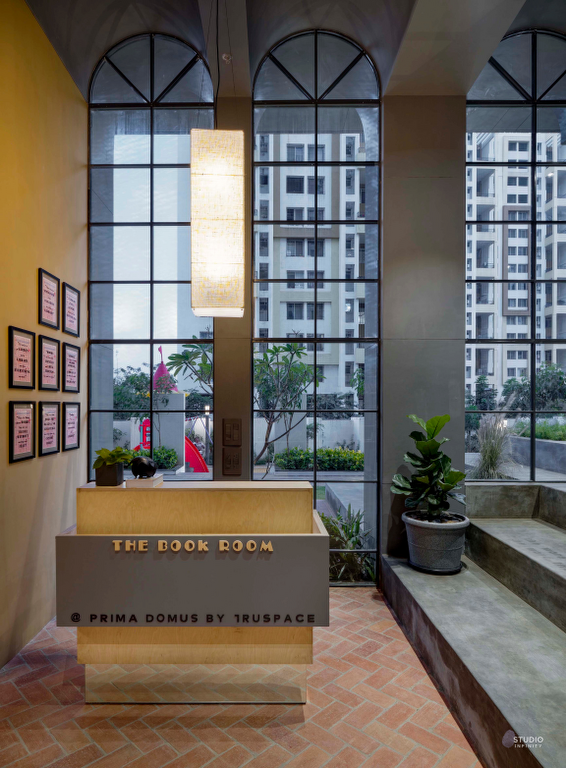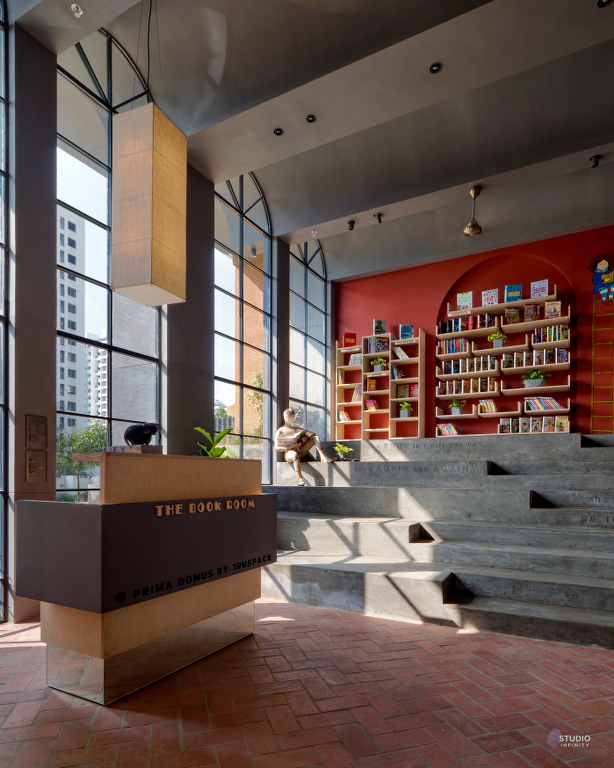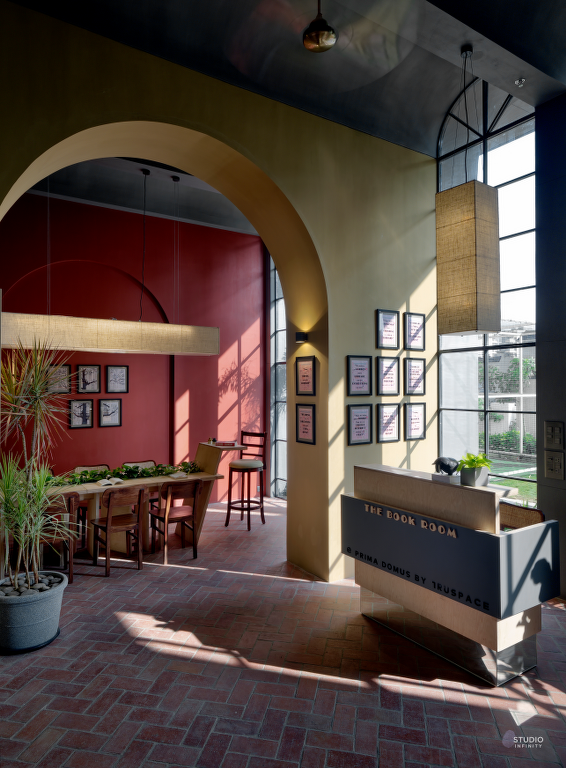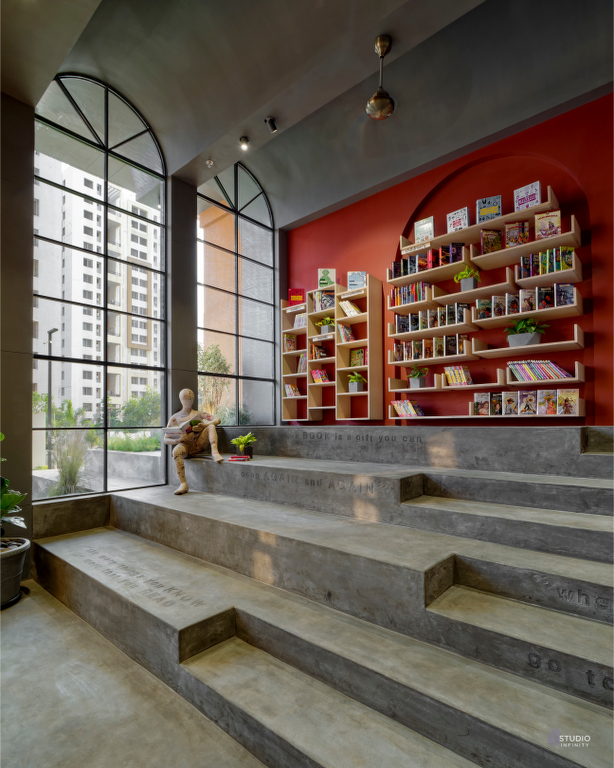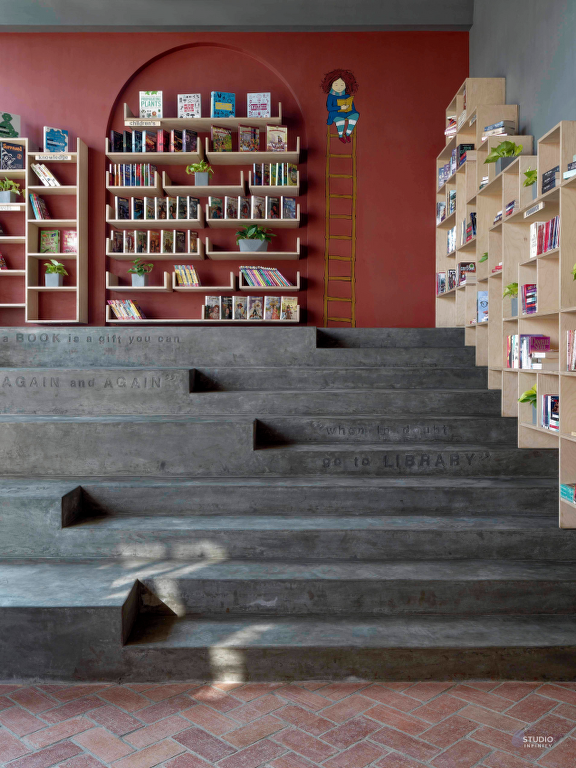 Vaulted ceiling & arched external façade helped us in defining the volumetric modifications. Since, only one side of this space could get natural light, we had to make best use of this and draw in required amount of light into the interior space. A stepped amphitheater kind of informal seating on one side is proposed to help this space have the flexibility to be used in many different ways. A community reading table on the other end is designed to enable interactions & exchange of knowledge with different people using it at the same time.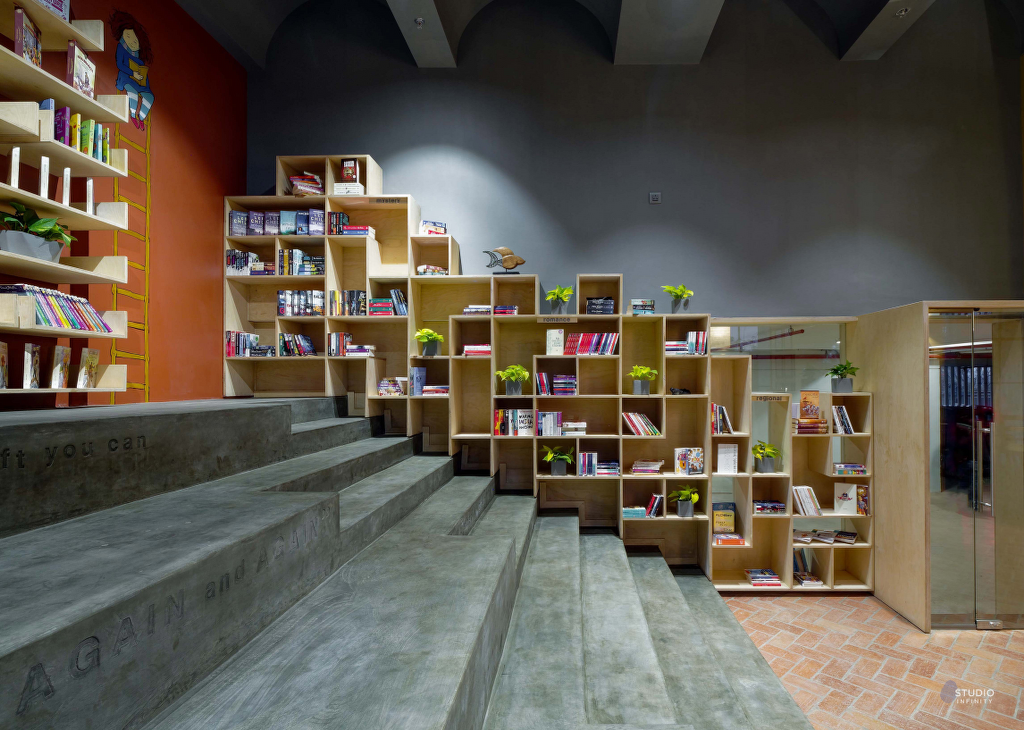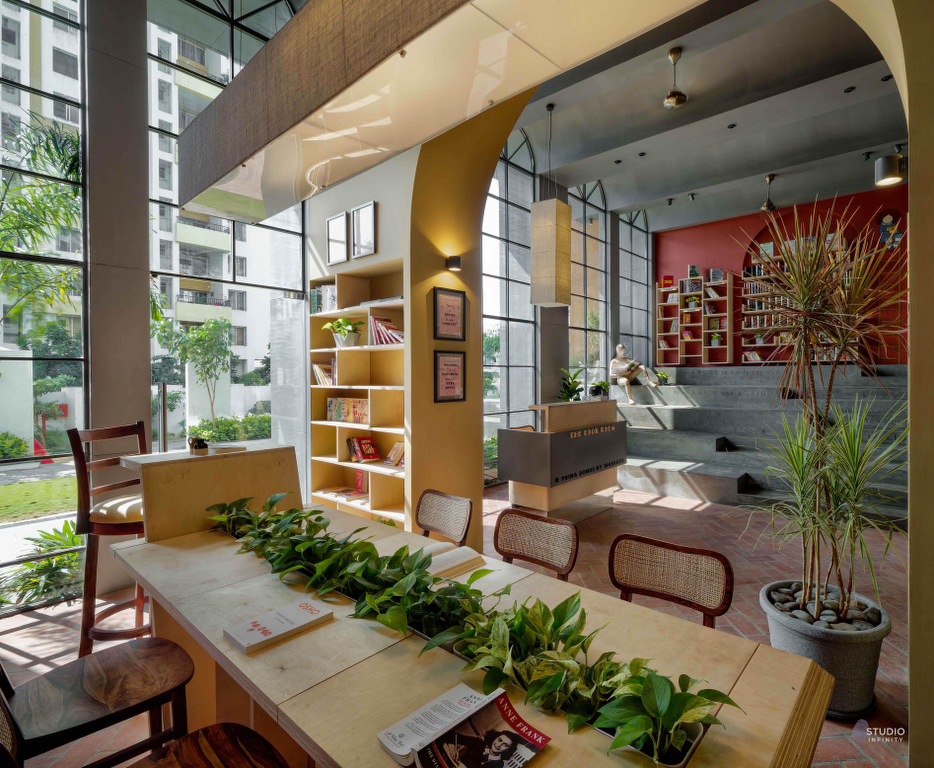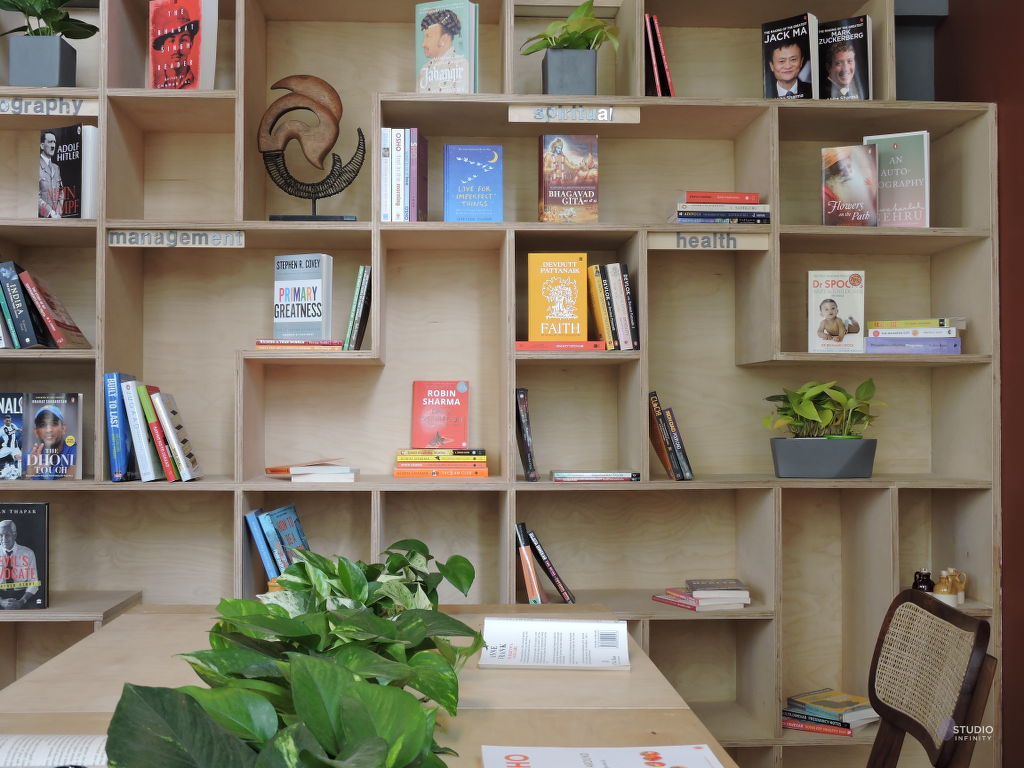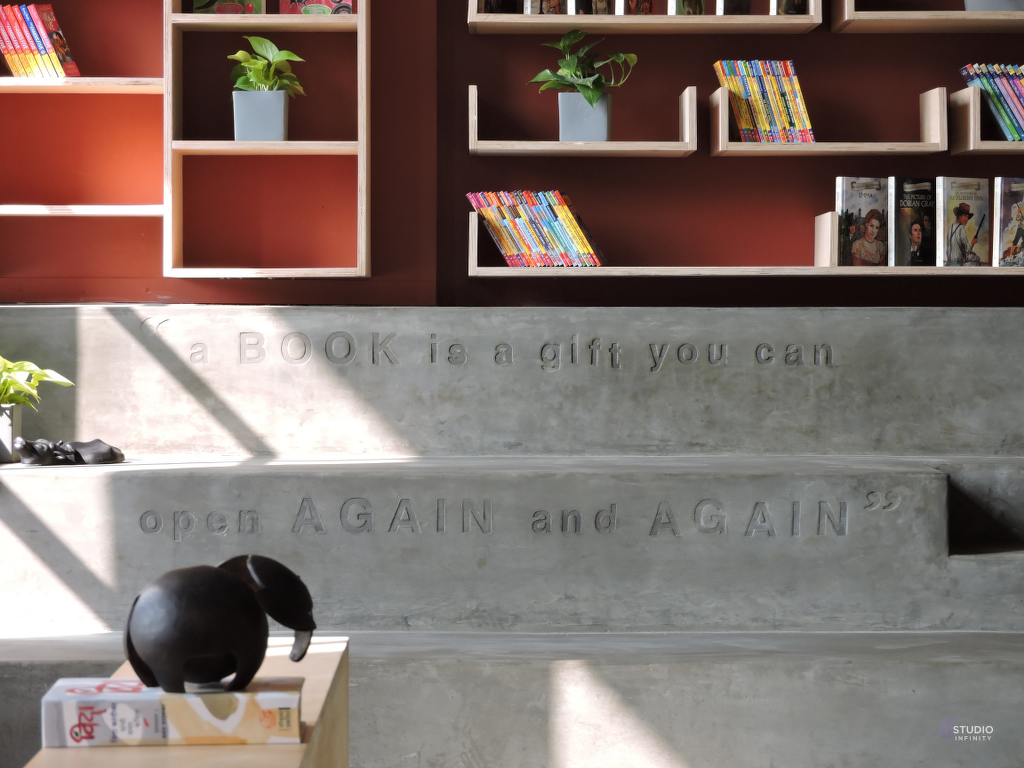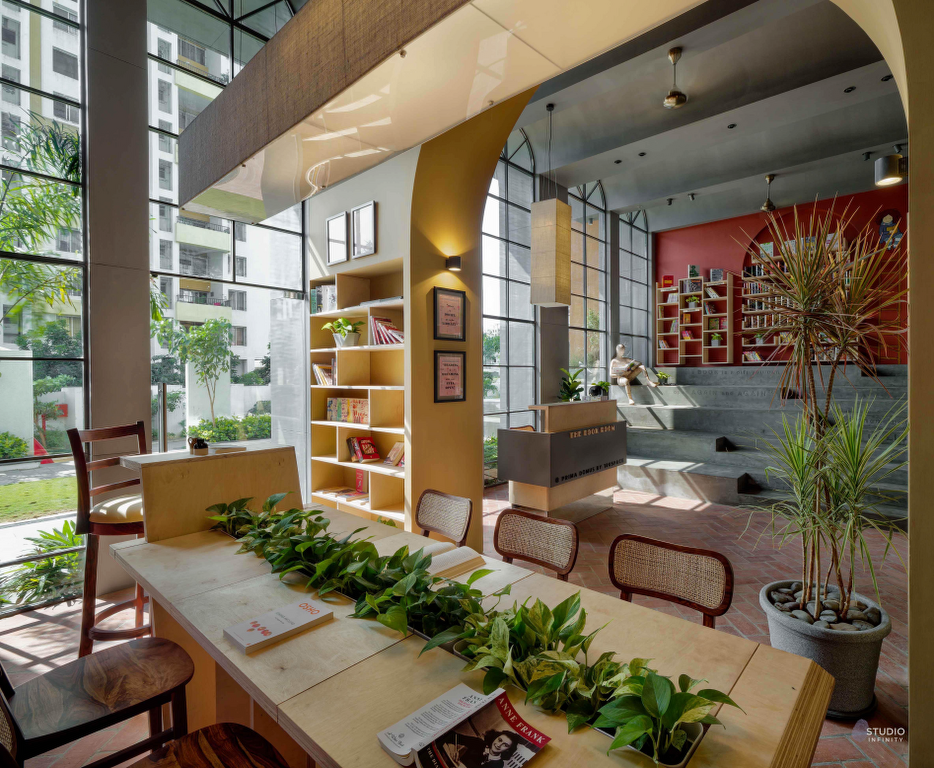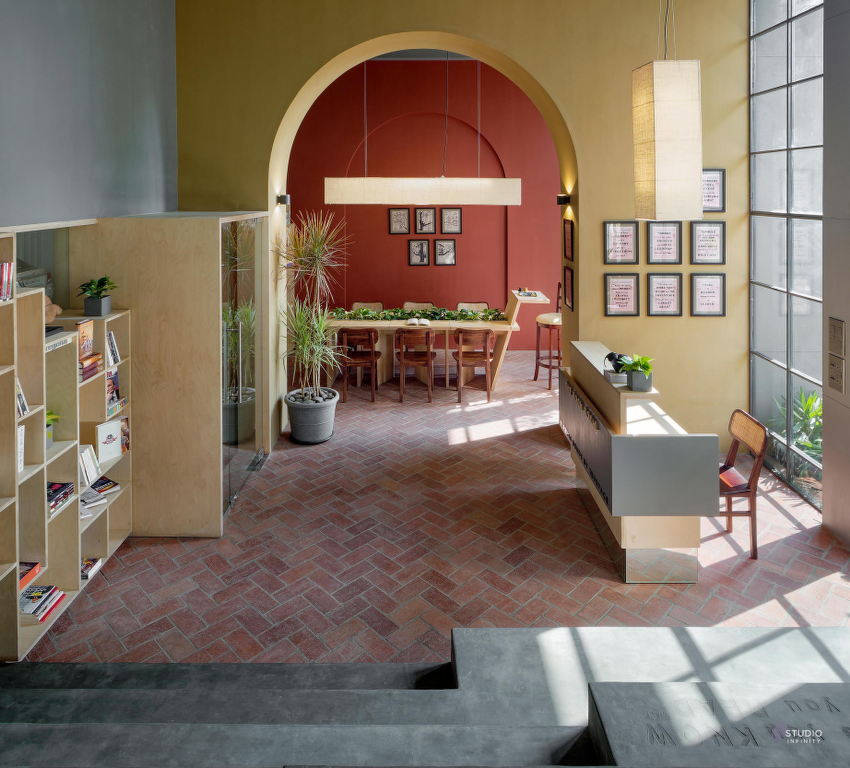 A material palette comprising of locally available brick, concrete and green rated plywood helped in a controlled usage of materials. Detailing & modules further helped in the overall optimization of resources & reduction in wastage. Colors and textures are kept on an earthier tone simply to make this space more humane & move away from the typical formal setup of such activities. Natural plants have been used throughout the indoors and outdoors. They are integrated within book shelves, reading tables, seating and landscape pockets, with an intention to cast a soothing effect into the spaces & break away from the monotony of long furniture pieces.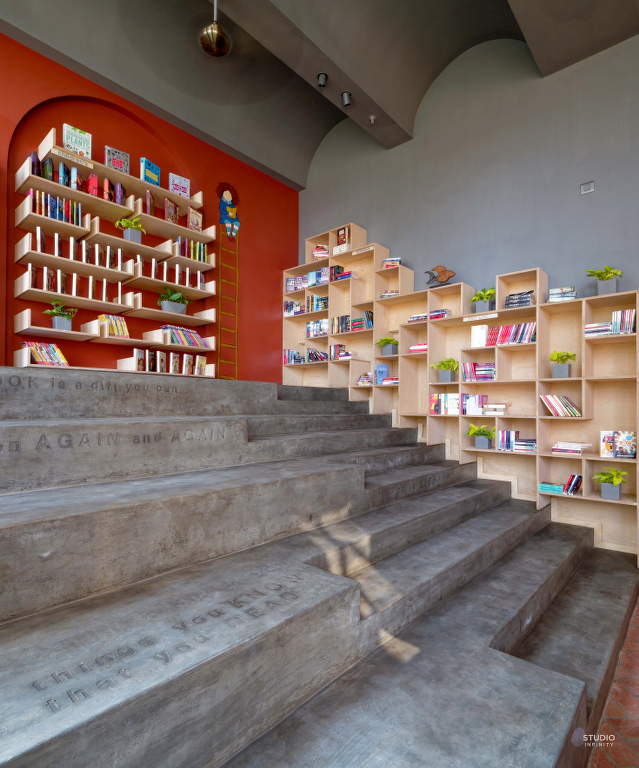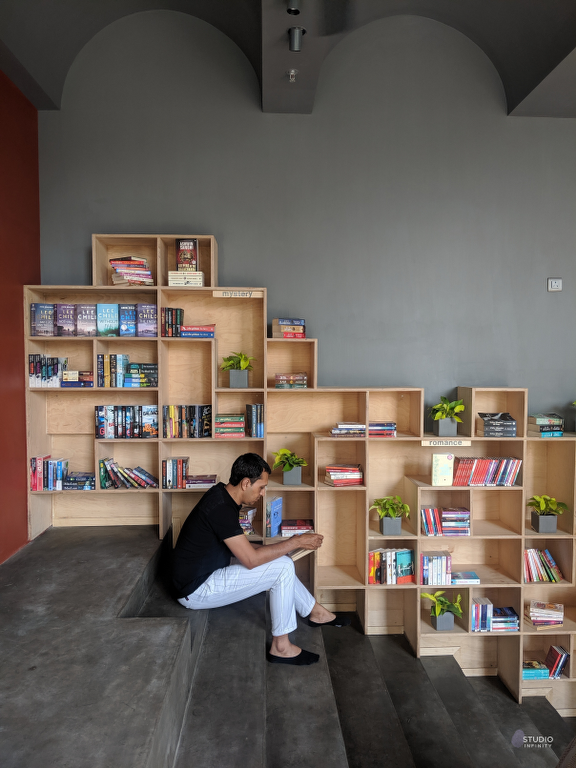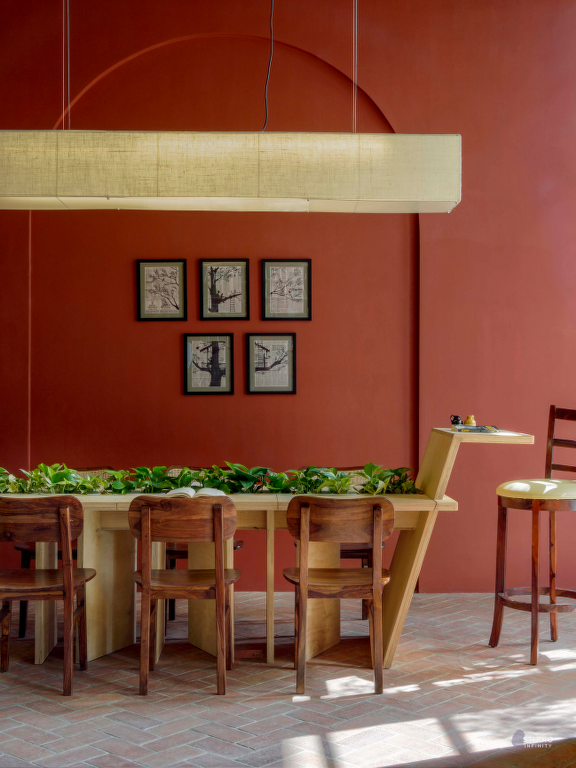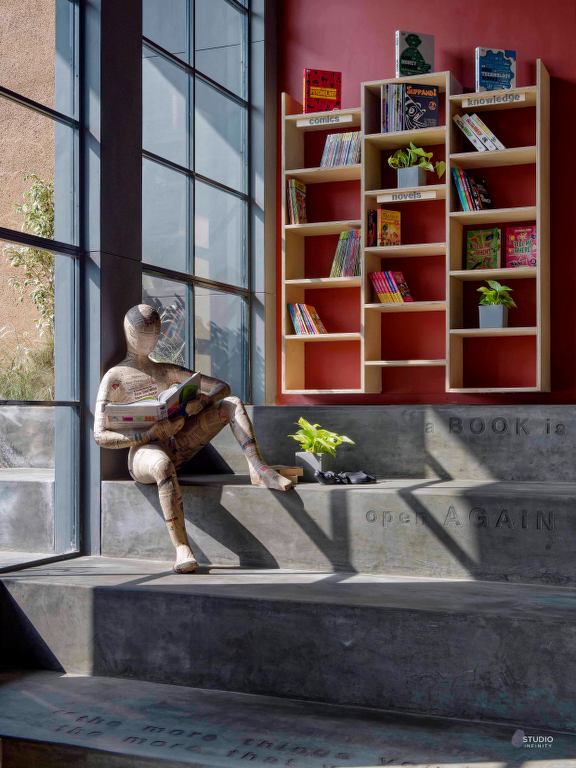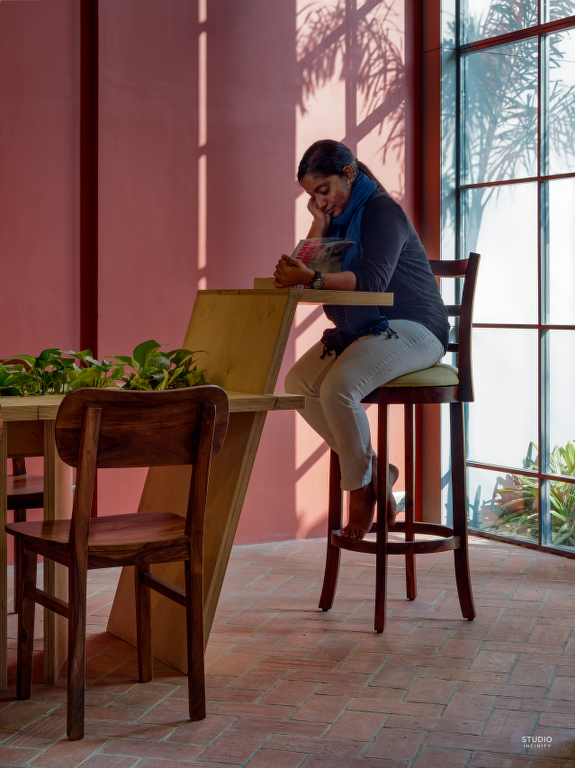 Lastly, each detail and design input is focused on making the space more user friendly, so that reading becomes a happy time and sharing knowledge becomes a reason for interaction…!!
Designed By: Studio Infinity
Typology: Institution
Project Name: The Book Room
Location: Pune, Maharashtra
Size: 940 sq.ft.
Year Built: 2019
Duration: 6 Months
Project Cost: 18.5 Lac
Principal Architects: Tushar Kothawade & Chiranjivi Lunkad
Photography Credits: Hemant Patil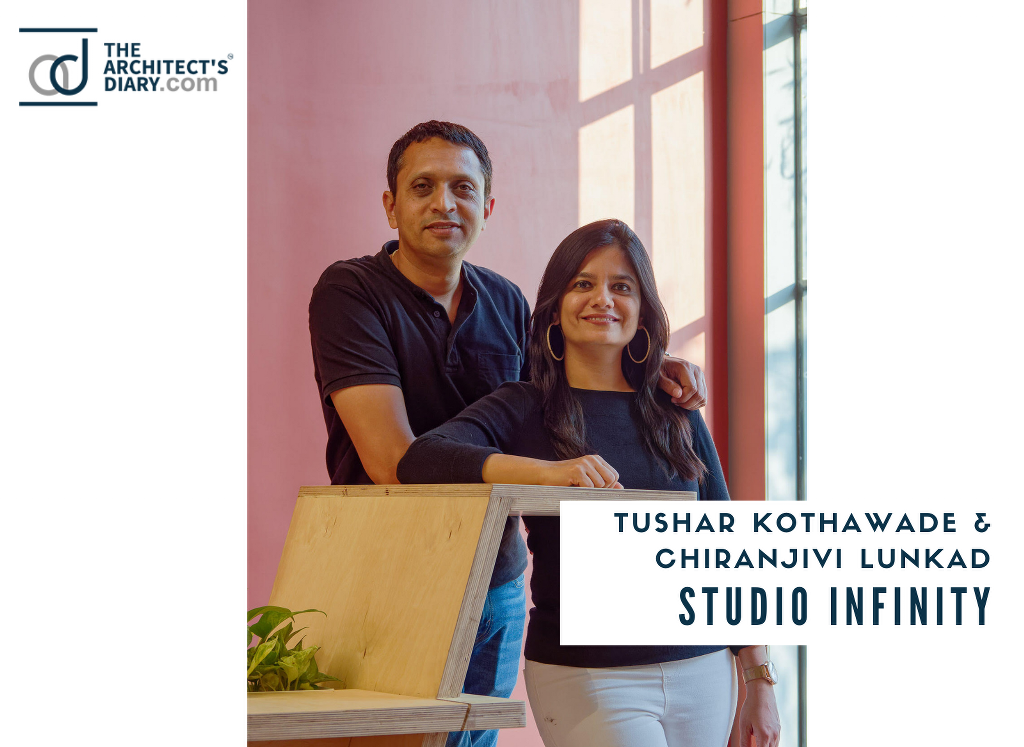 Firm's Website Link: Studio Infinity
Firm's Facebook Link: Studio Infinity
Firm's Instagram Link: Studio Infinity
For More Projects >> Space Planning Focused on Creating Visually Interconnected Office Space