This contemporary design ideology was to amalgamate as set of materials to place it where it suits the best with permutations & combinations on the solid surfaces and loose elements. Exploring the material with its different finishes to maintain the language and uniformity was at utmost priority. The whole experience of playing with the material in a controlled manner helps the outcome much better than experimenting with different materials in each space.
A home that Explores Bespoke Accents boasting of Contemporary Maximalism | Jash Kadakiia Design Studio
Visit: Jash Kadakiia Design Studio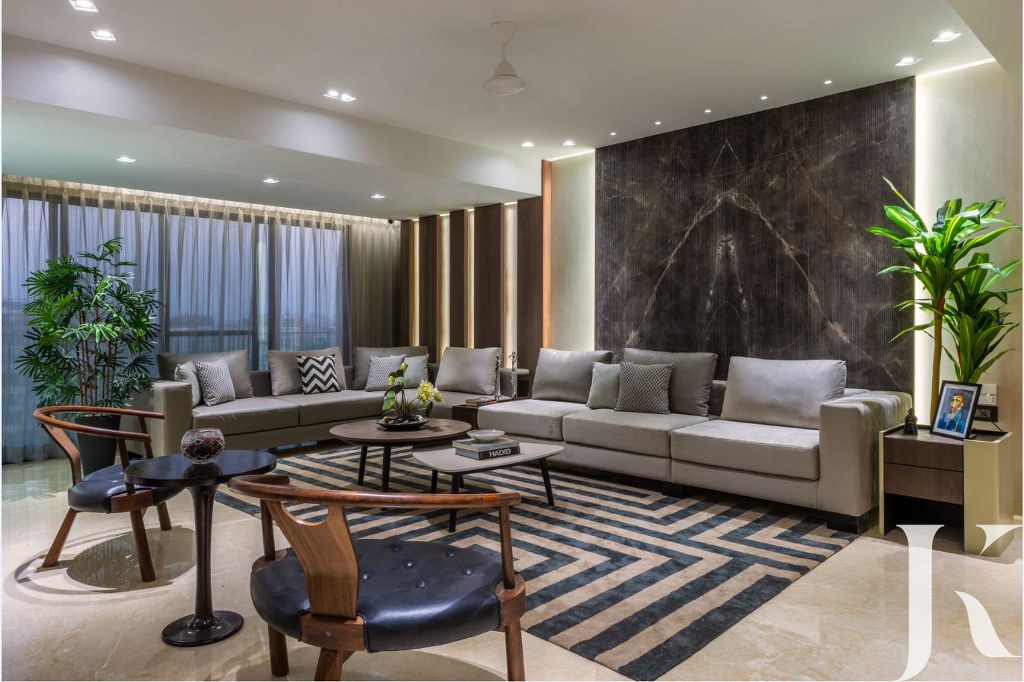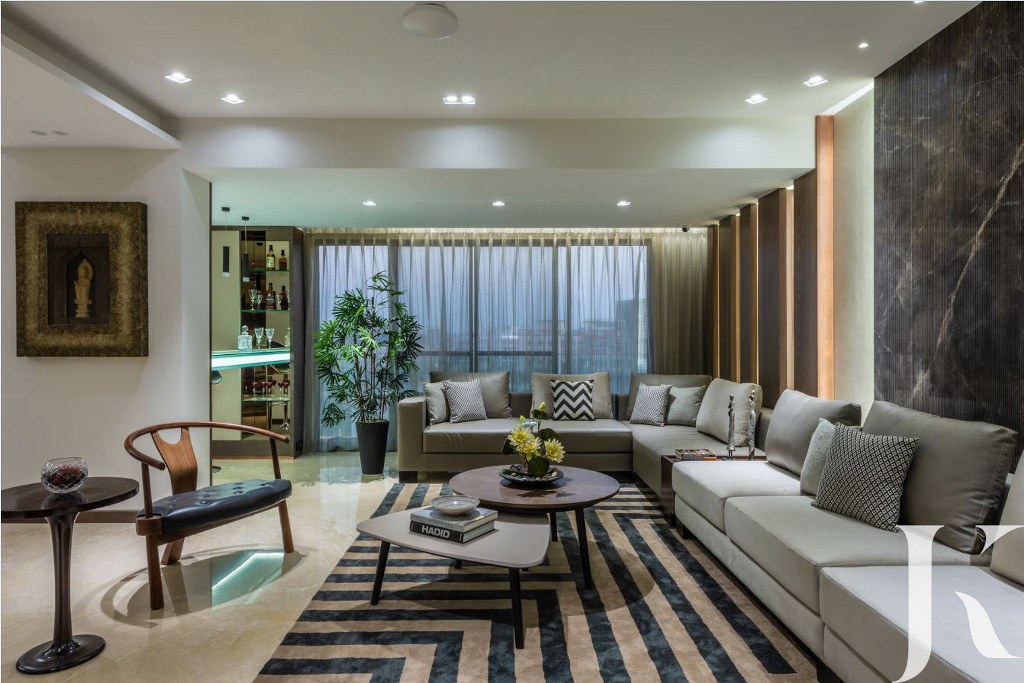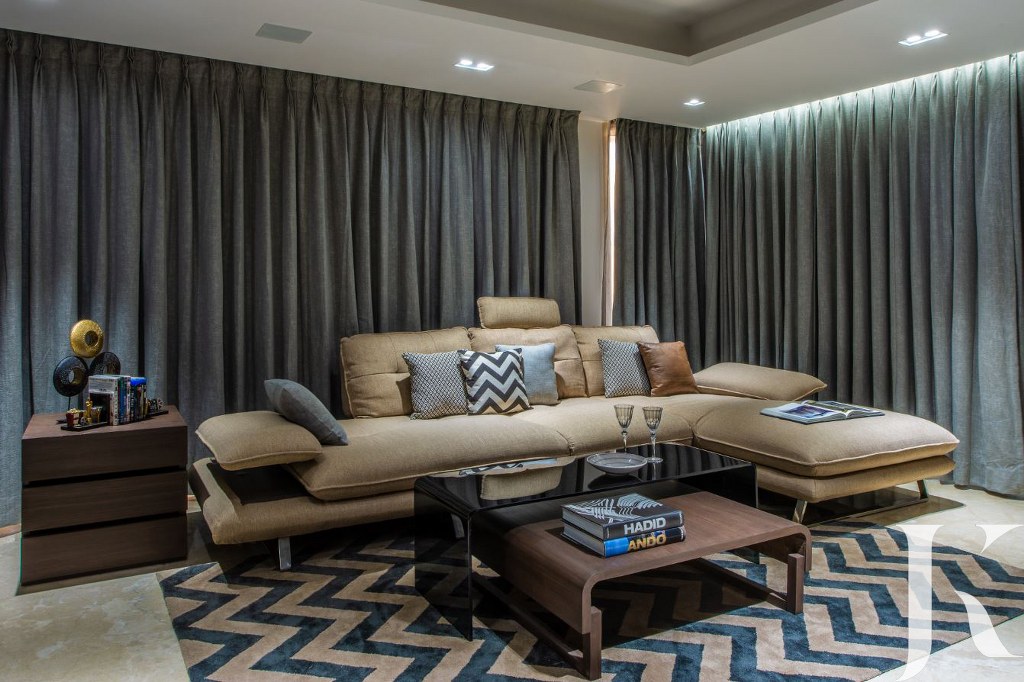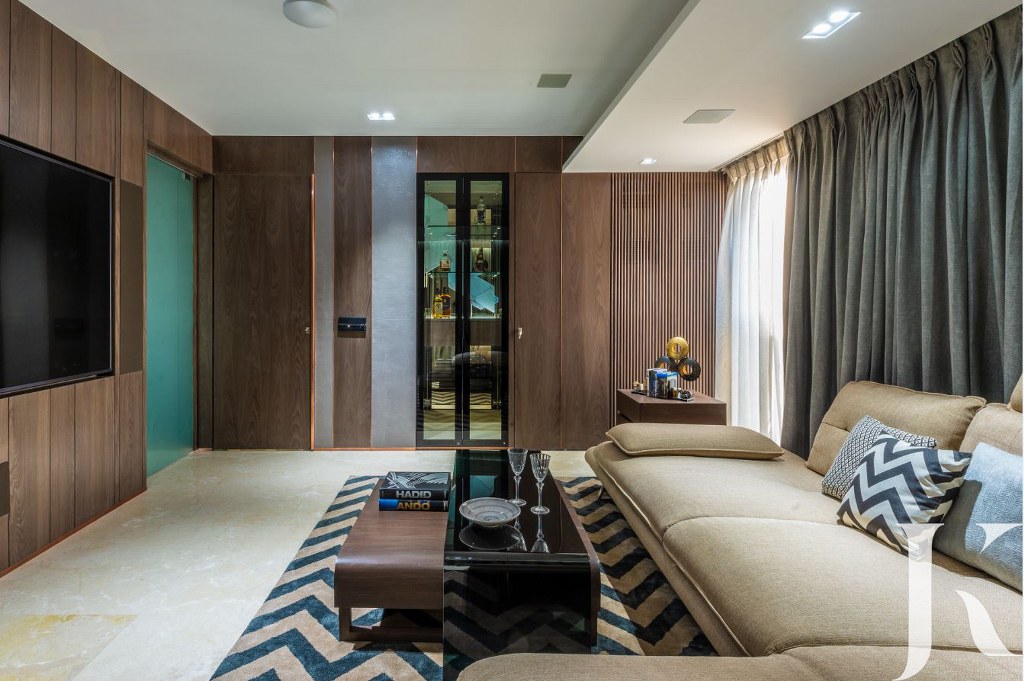 Later to add on the tinge of colors, artifacts, and paintings, with some furnishings, were experimented to try some combinations to make the scene look more vibrant. In order to make the surfaces flat and merge with each other, the handles of the shutter are detailed very carefully so that no further handles are needed later on which may disturb the look of the flat surfaces.

&nbsp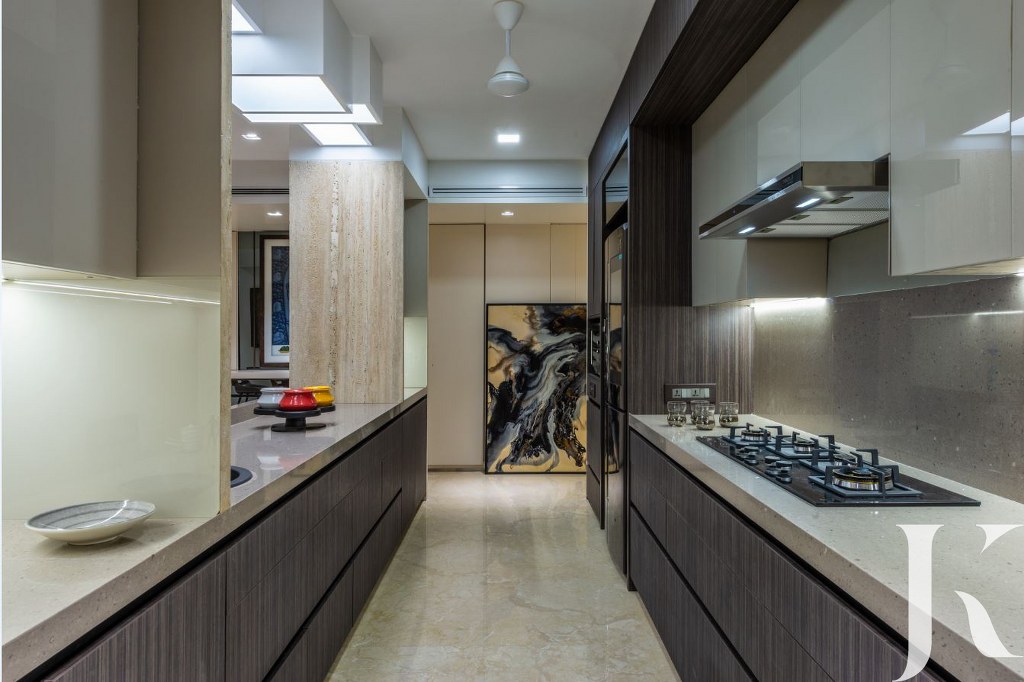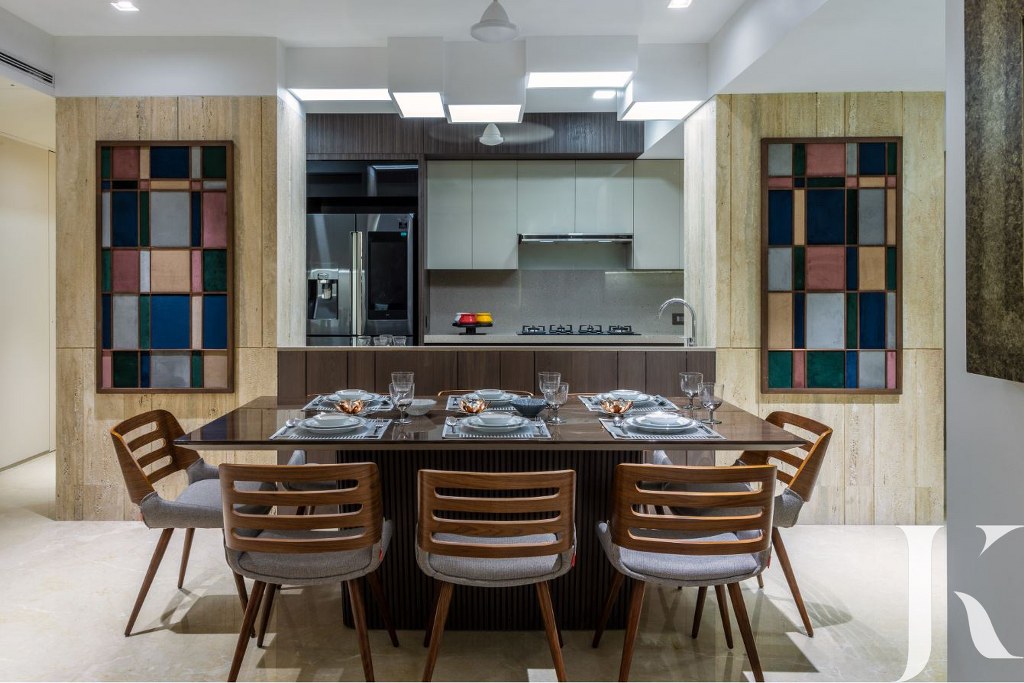 The pattern of grooving has played a major role in the detailing aspect where some of them create a design on the wall, while few help differentiates the materials of the shutter and some create handles for the openings.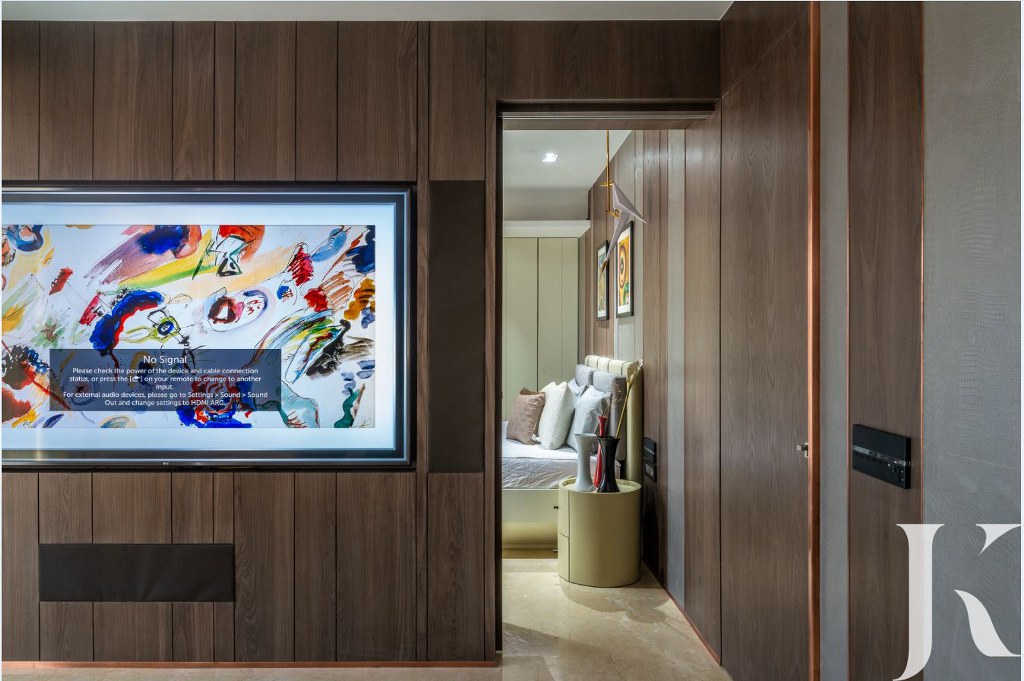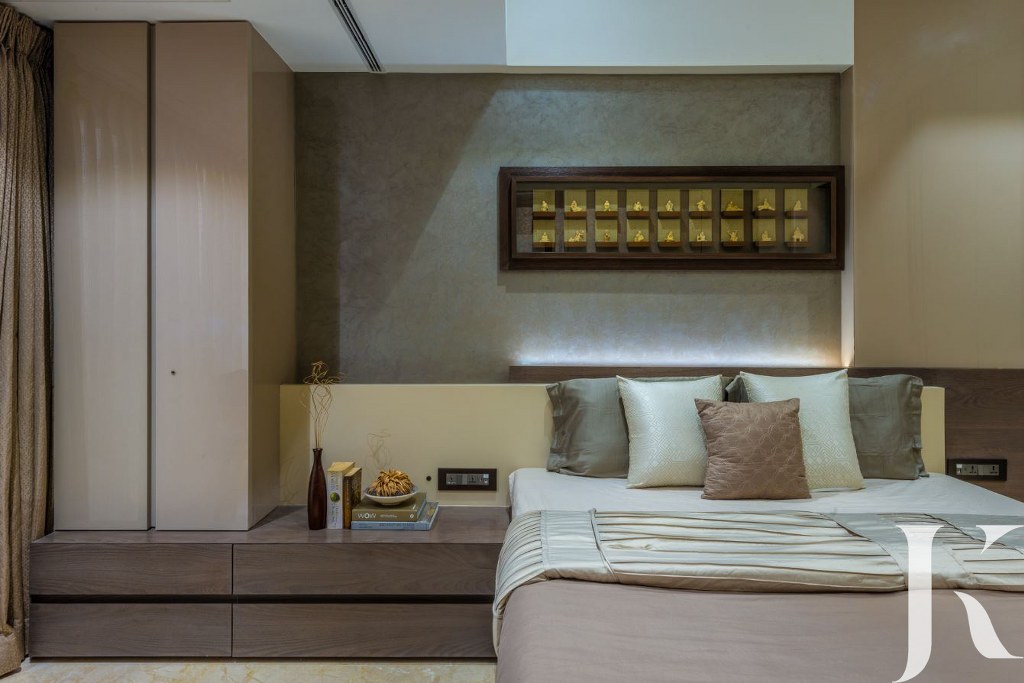 To make a vibrant space with a subtle color palette, the use of materials that complement each other was very important, so a combination of grated marble with matt PU polish veneer, leather finished travertine with gloss lamination, and fabric with matt PU polished veneer. The furnishings are made light to suit the heavy and long surfaces in each room which compliments the room as a whole.
Fact File
Designed by: Jash Kadakiia Design Studio
Project Type: Residence Interior Design
Project Name: Kanakia House
Location: Mumbai, Maharashtra
Duration of project: 8 Months
Project Size: 1100 Sq.ft
Project Cost Appx: 1.8 Crore
Principal Architect: Jash Kadakia
Products & Materials: Kitchen: Kitchen Studio | Automation & Home Theatre: Beyond Alliance | Sanitary ware: Kohler
Photograph Courtesy: PHX India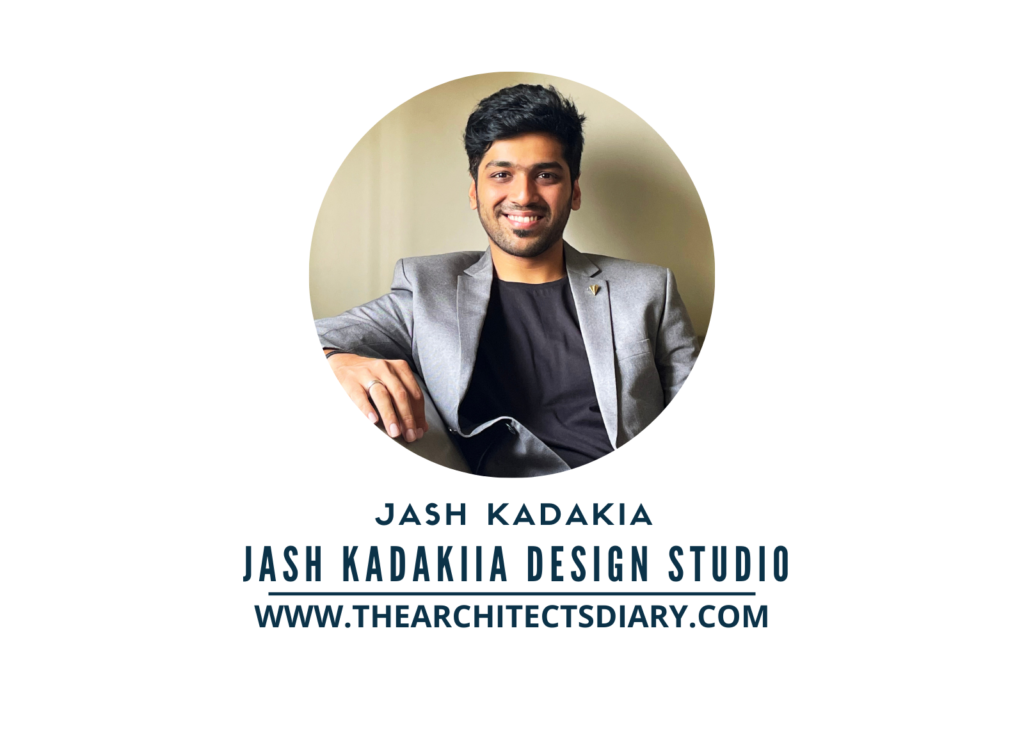 Firm's Website Link: Jash Kadakiia Design Studio
Firm's Instagram Link: Jash Kadakiia Design Studio
Firm's Facebook Link: Jash Kadakiia Design Studio
For Similar Project>>Office Space that Integrates Visual Vibrancy and Spatial Harmony