Premised on a brief to imbue modernity, minimalism, and layers of old-world charm, this dwelling is delicately bundled up with modern as well as traditional elements. The concept revolves around the idea of giving life to memories of being in Santorini, admiring the sunset from their luxurious hotel room, and cherishing all the good times with the family.
A Home of Modernity, Minimalism, and Layers of Old-World Charm | Projects by PS
Visit: Projects by PS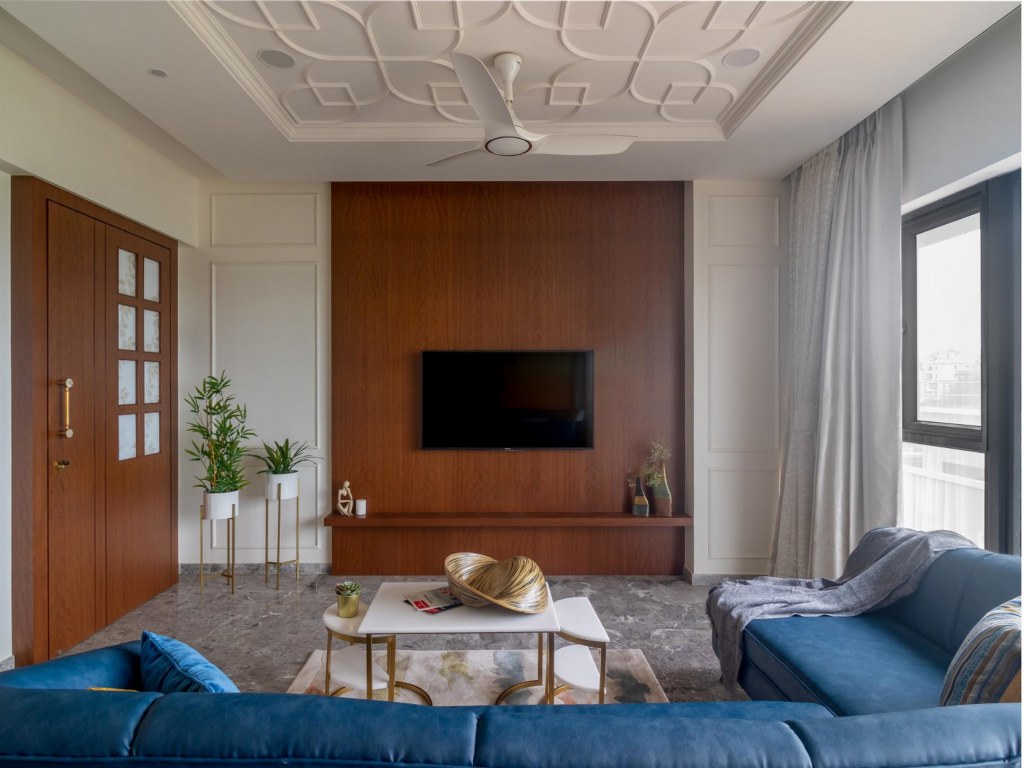 The traditional molding highlights the ceiling while the blue sofa grounds and centers the space. The design incorporates wooden elements for contrast and to reflect tones of the city skyline and beyond, which is even further contrasted by the surrounding foliage view. The living space further flows into the dining area with shades of sunset forming the backdrop and a semi-open kitchen making the house appear massive.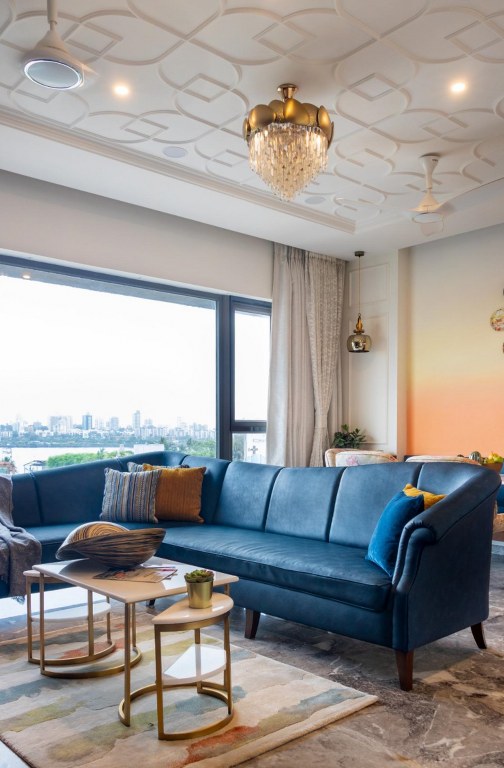 Draped with ease and exuberance, this home of 945 sq.ft for a family of renowned doctors in Mumbai, comprises of a rectilinear plan with living, dining, kitchen, and two suites. This plush apartment offers the busy owners a perfect psychological escape from a hectic lifestyle and endless long shifts. Due to limited family time, this home was carefully planned and directed for ultimate comfort and to make every second count when they are together.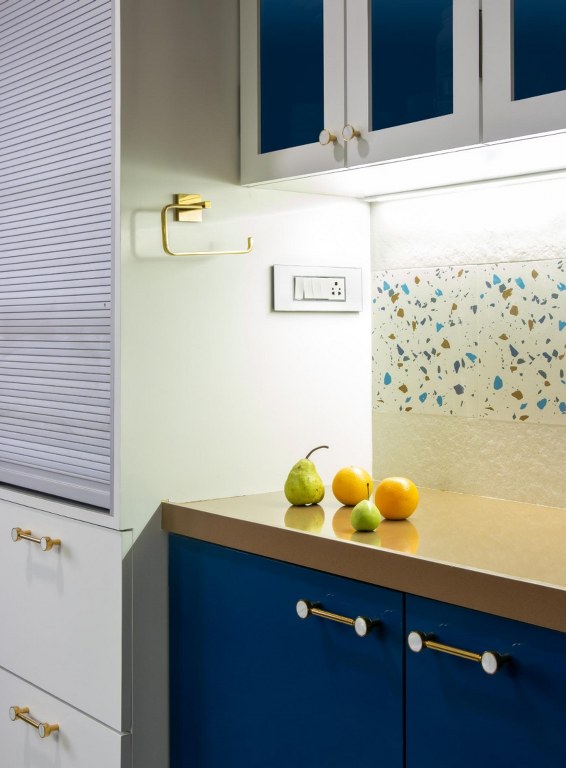 The dining area connects to the powder room and two bedrooms through a small passageway. Both the bedrooms dive into modernity at-a-go with splendid exterior views and follow the same theme. Symmetrical detailing enables to strike harmony and balance while contemporary lighting makes it unique.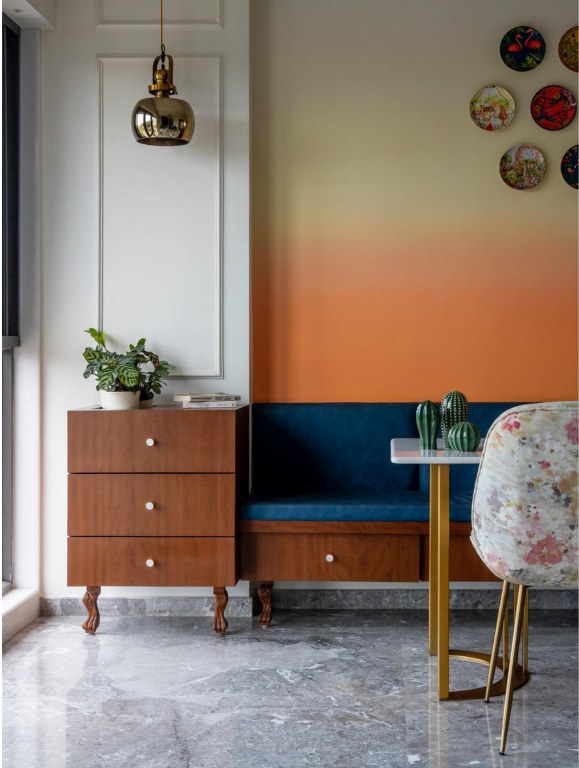 In an urban setting there's an abode that embraces a picturesque view of the Arabian sea and experiences vermilion hues from every corner when the night falls that's what we are looking up to while bringing life to this apartment, says the principal designer Ar. Pooja Shah.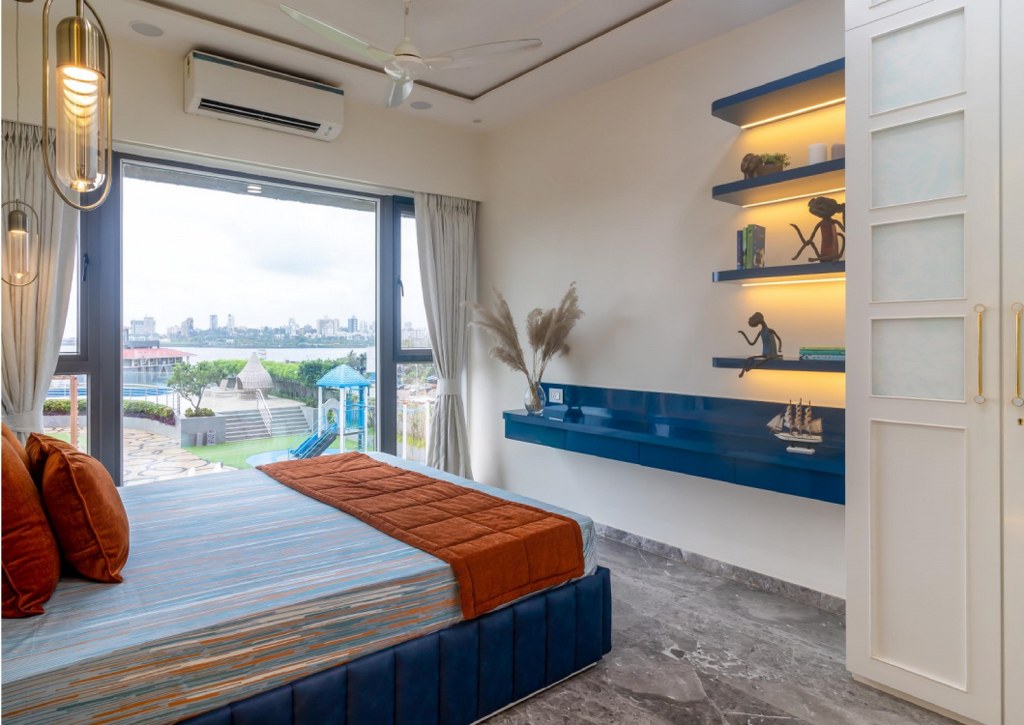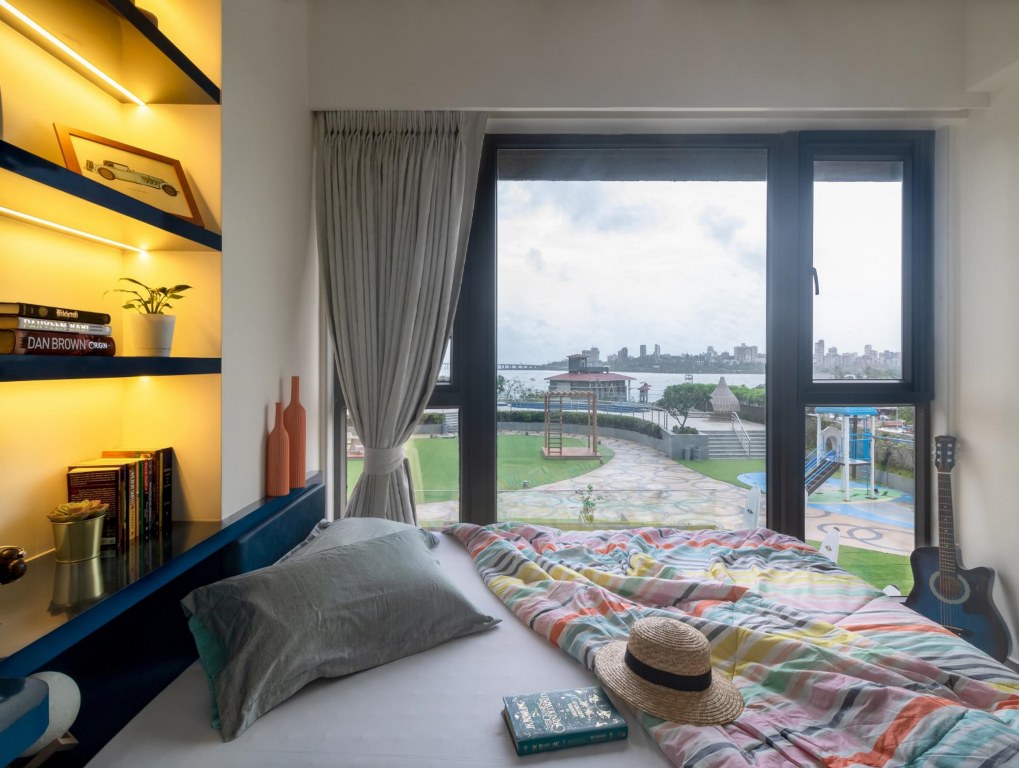 A collection of refined design elements and chic décor accentuates the overall spaces and makes them more inviting. Each space within the residence echoes the homeowner's appreciation of small things in life.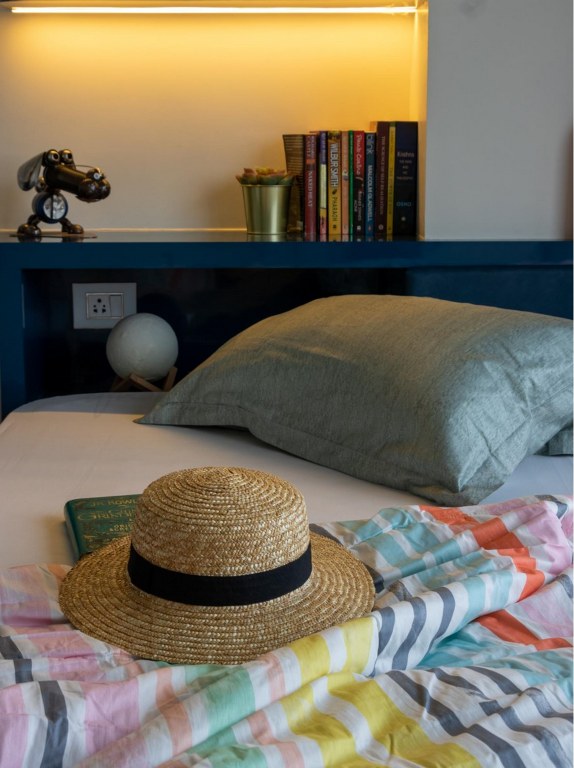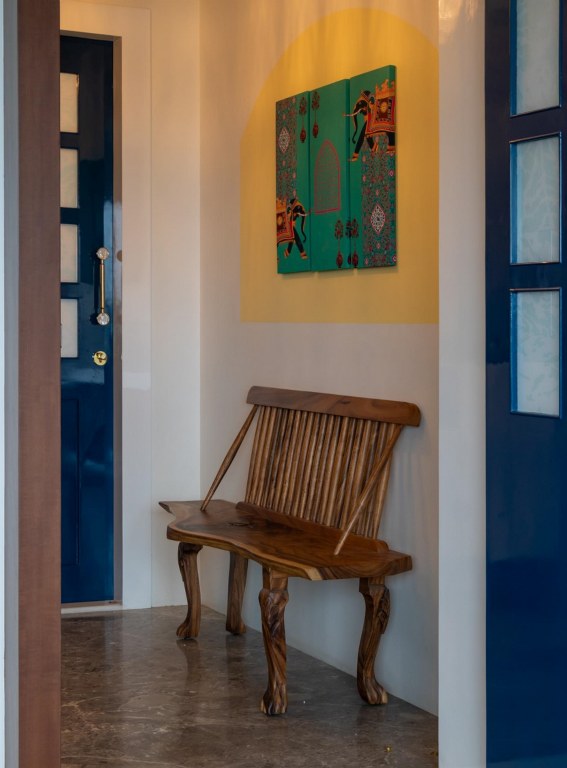 To pursue this notion the interiors of the house are draped with shades of the sea against a pristine white base which compliments the use of contemporary and traditional furnishings that converts the home into a holiday home that is as tranquil as it is elegant. As one enters, the chandelier steals the spotlight in the blue and white living area.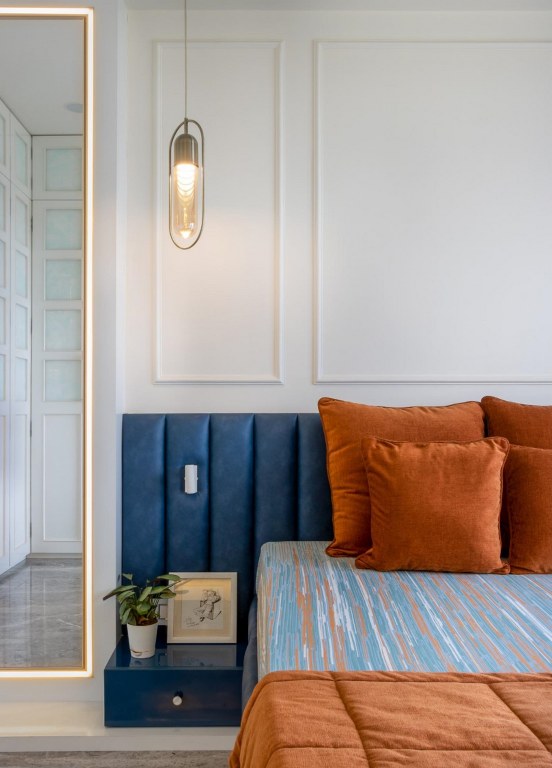 Fact File
Designed by: Projects by PS
Project Size: 945 Sq.ft
Location: Mumbai, Maharashtra
Styled by: Krei Studios
Text by: Pavitra Karwa
Principal Designer: Pooja Shah
Photography Courtesy: Yash Kataria
Firm's Instagram Link: Projects by PS
For Similar Project>>Naked House: Redefining Minimalism With Newer Perspectives