Project F-108 with a plot area of 3000 sq. ft is set in a densely populated area in the holy city, Ujjain. The abode belongs to a closely-knit family of two brothers, with 8 members residing in total.
The beautiful, nestled abode comprises 8 bedrooms, 2 kitchens, 2 living rooms, and 1 work-from-home office. F-108 was planned as a contemporary home designed using minimal materials. We tried to build a user-friendly home for the client by working on straight lines and slender proportions.
A Contemporary Home Designed Using Minimal Materials | AH ARCHITECTS
visit : AH ARCHITECTS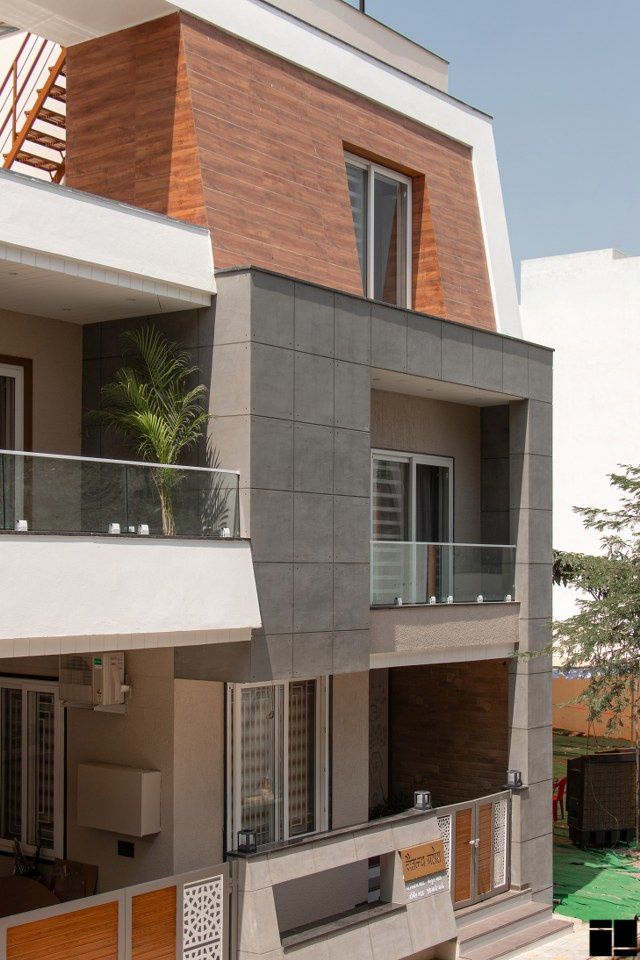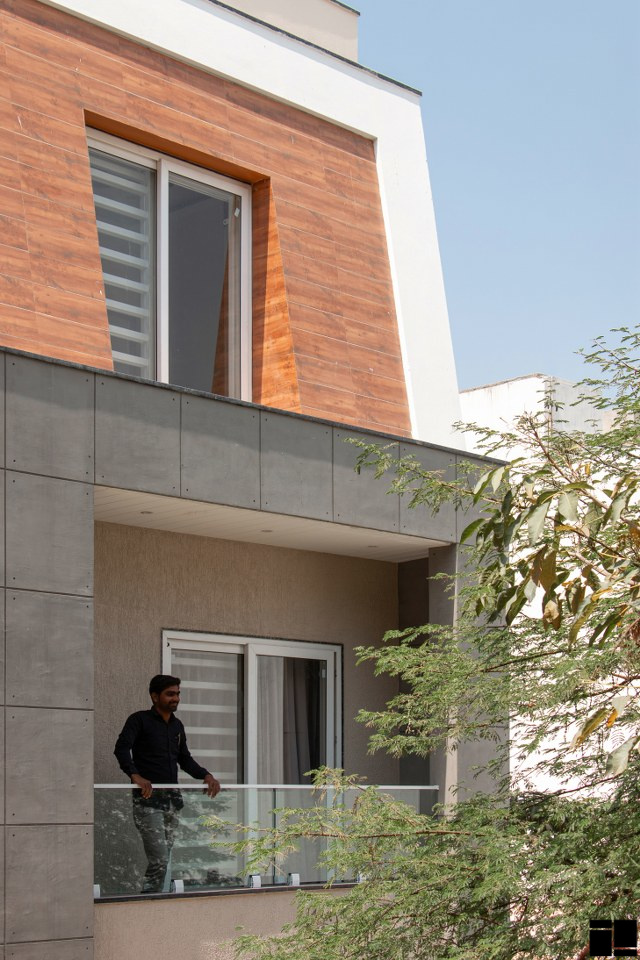 The abode is equipped with all the modern amenities you could need, including a gourmet kitchen, lavish living room, customized bedrooms, and guest rooms with a unique touch at every corner of the stay.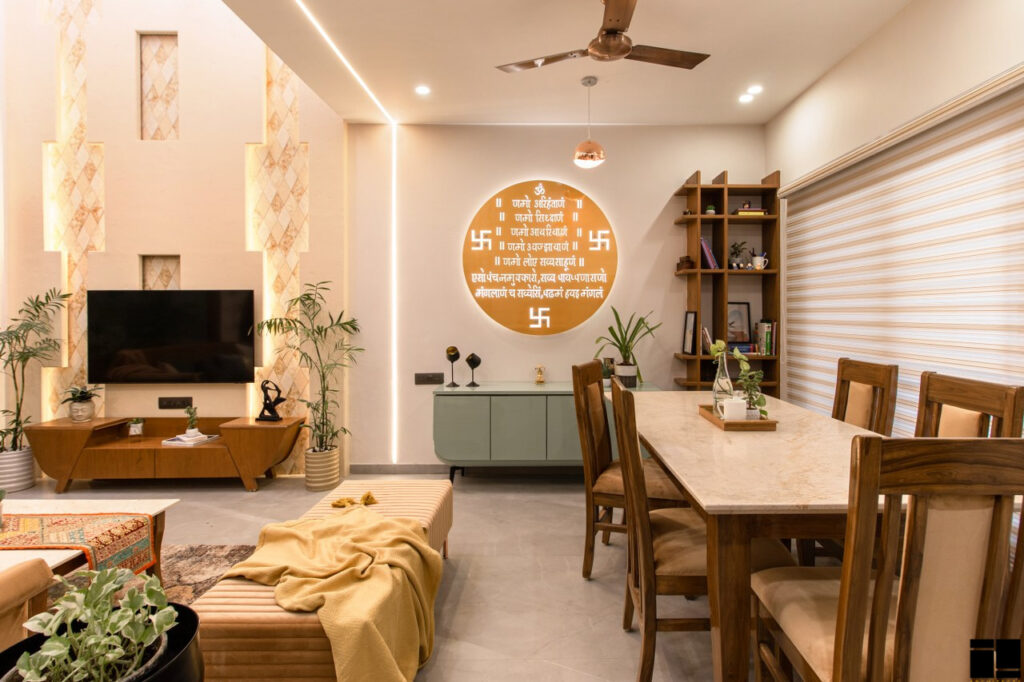 The main living area is spacious and filled with natural light, anchored by chic interiors and modern design providing a cozy and inviting atmosphere for all.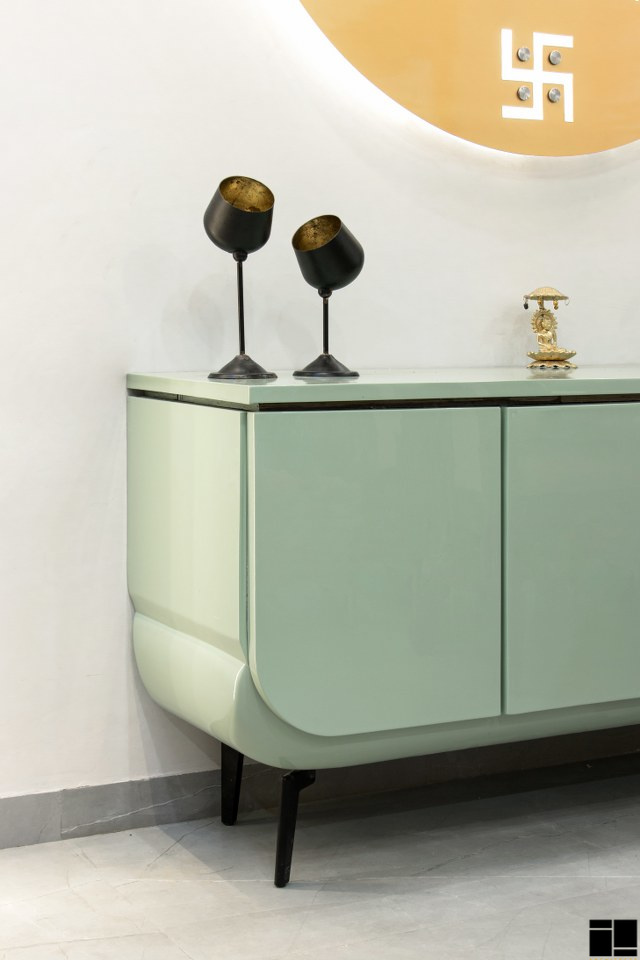 The kitchen is a chefs dream, with state-of-the-art appliances, ample counter space, and the use of light-colored cabinets added to the airy feel of the space.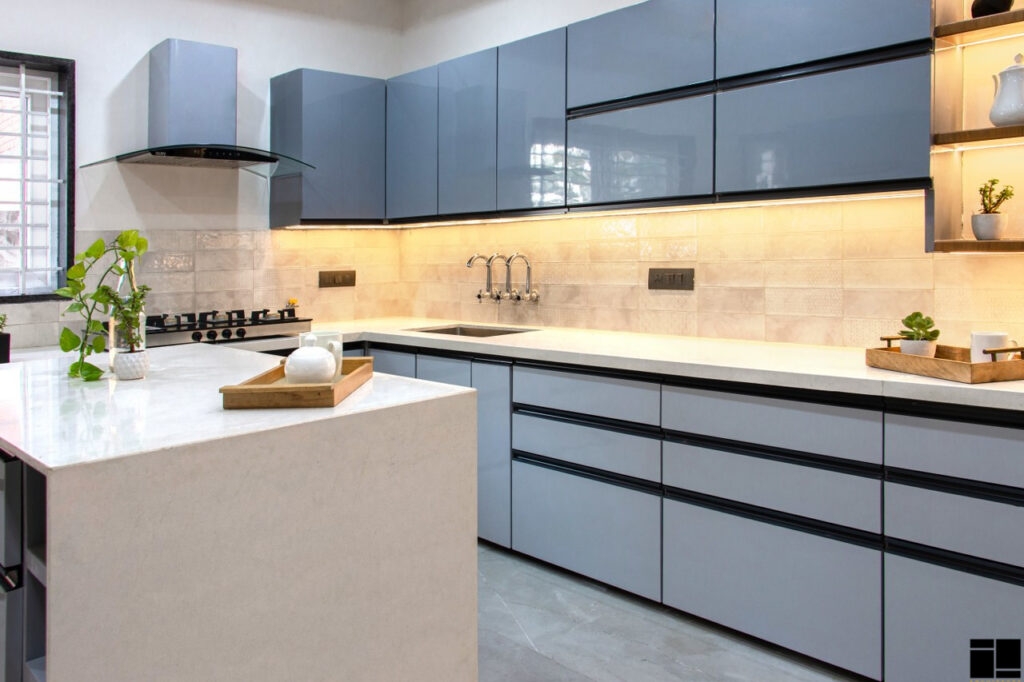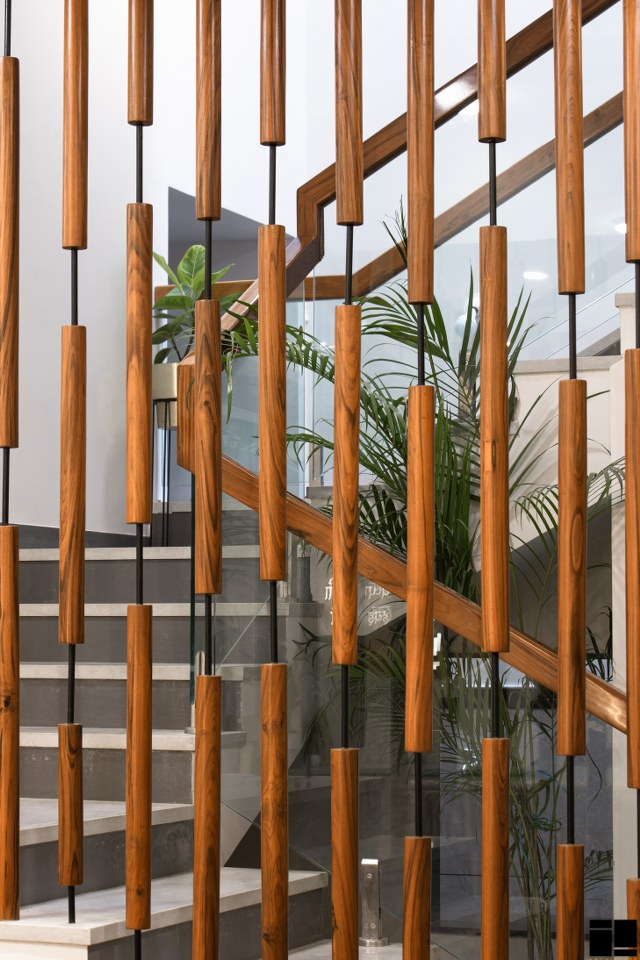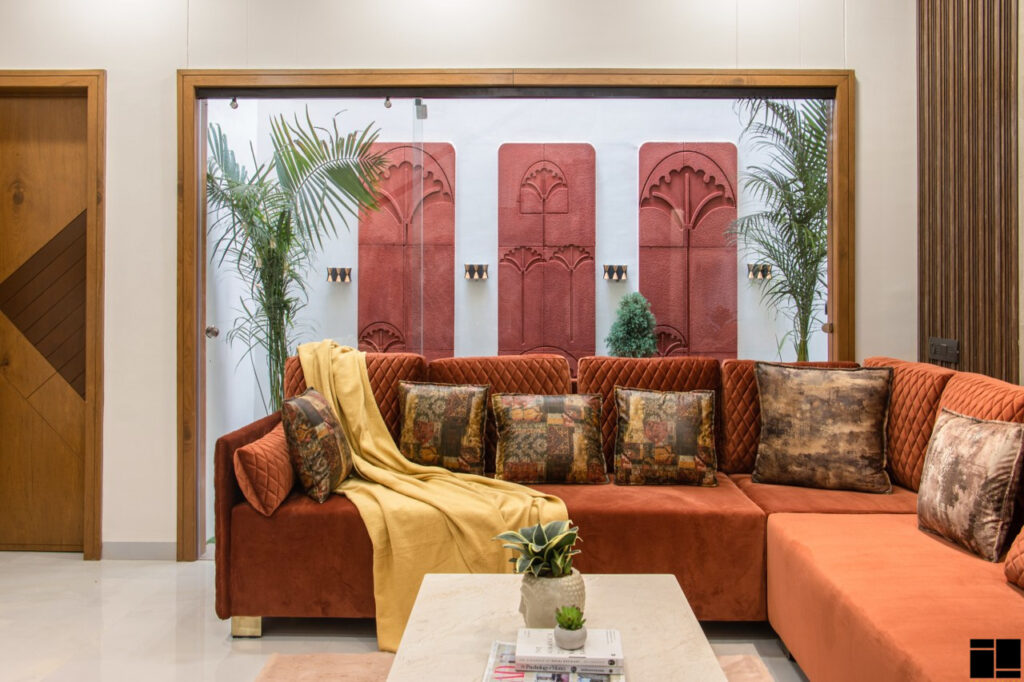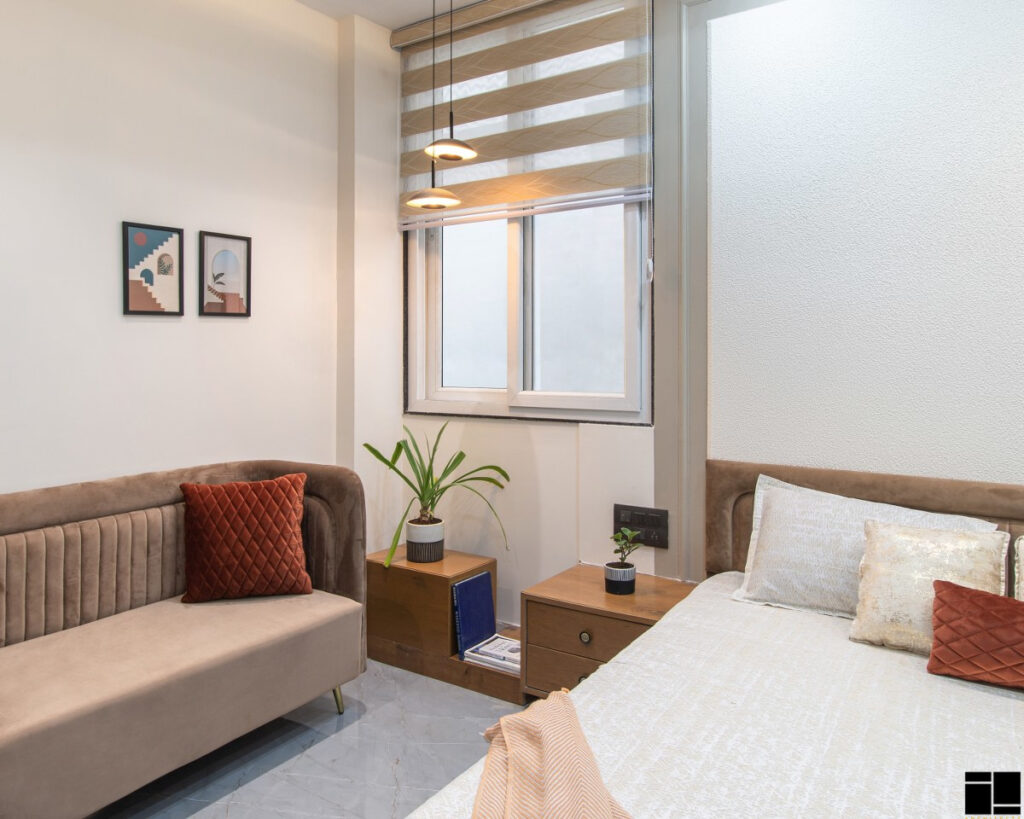 The home's bedrooms are minimal, with spacious closets and en-suite bathrooms. The master suite was a true oasis, with a large bathroom and a private balcony that offers a breath-taking view of the surrounding around. The floors are made of smooth, polished Italian stone, and the walls are adorned with large, abstract artwork.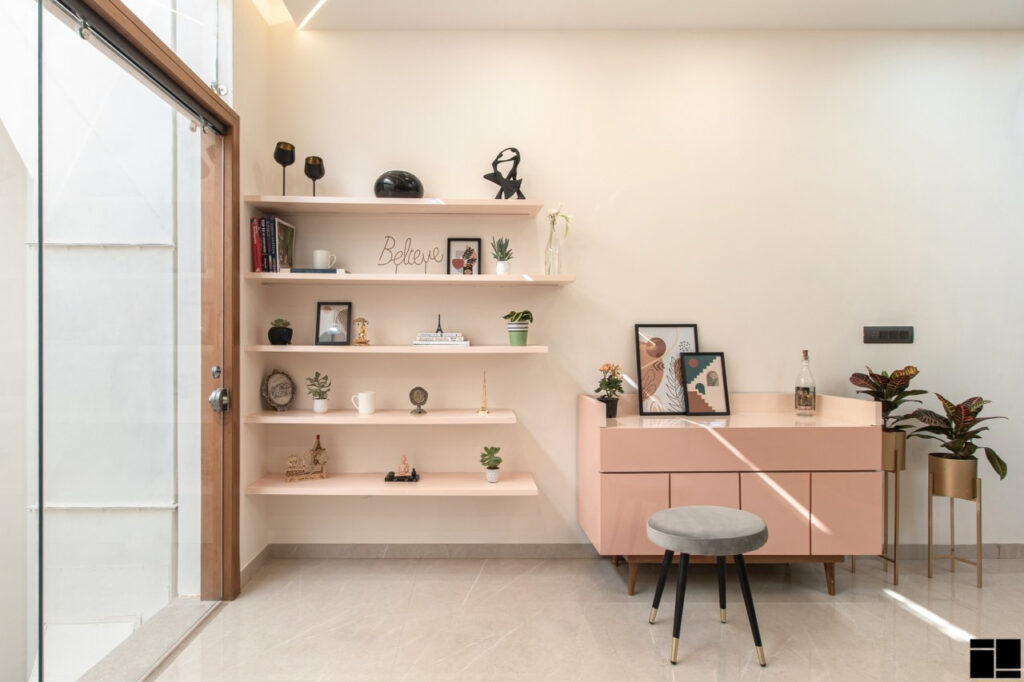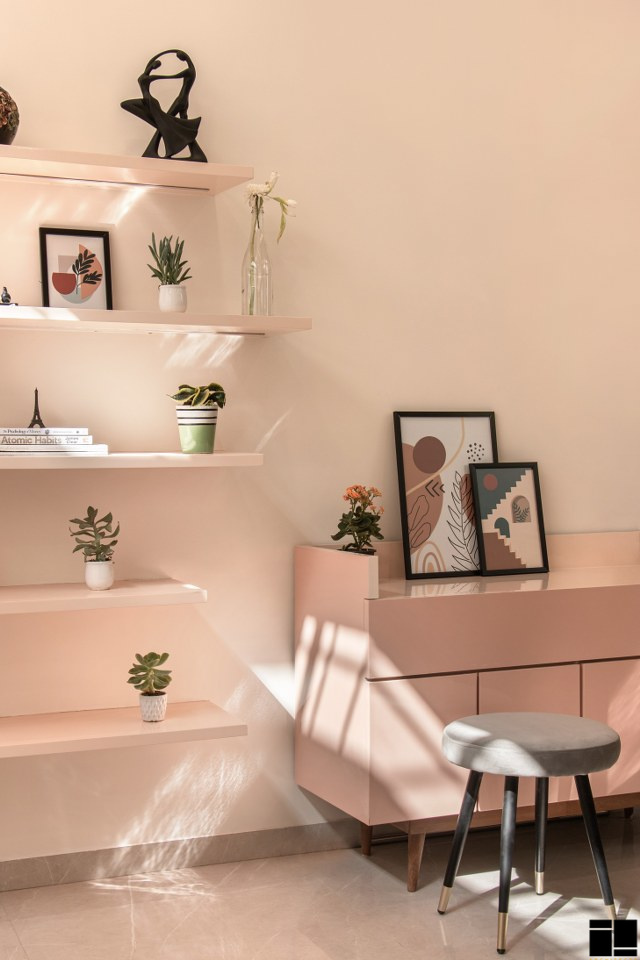 This project is a true masterpiece of design with uniqueness at every corner and a modern style adding to the overall theme of the abode. The use of natural materials, open layout, and abundance of natural light all contributed to its warm and inviting atmosphere.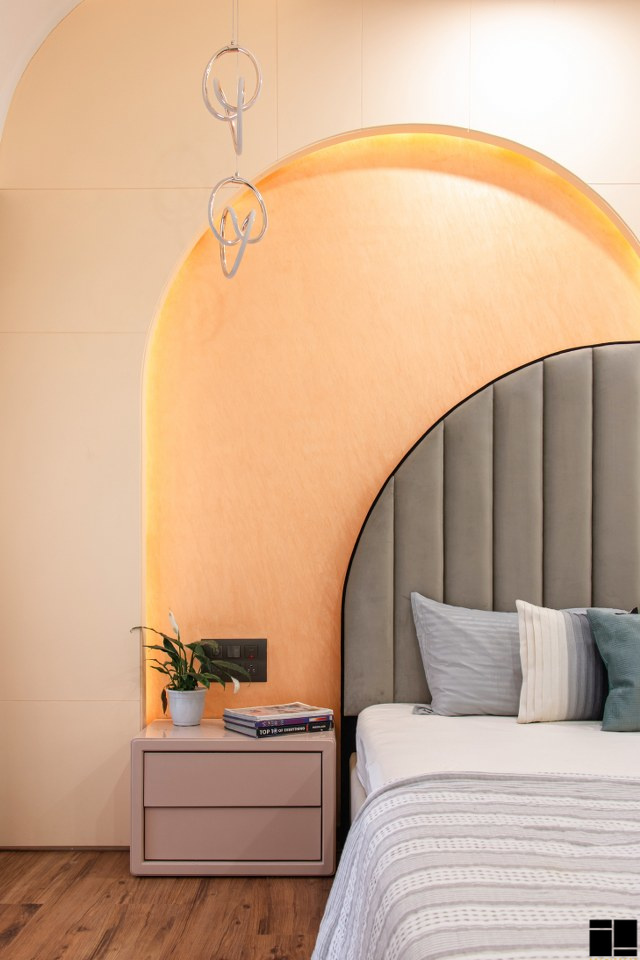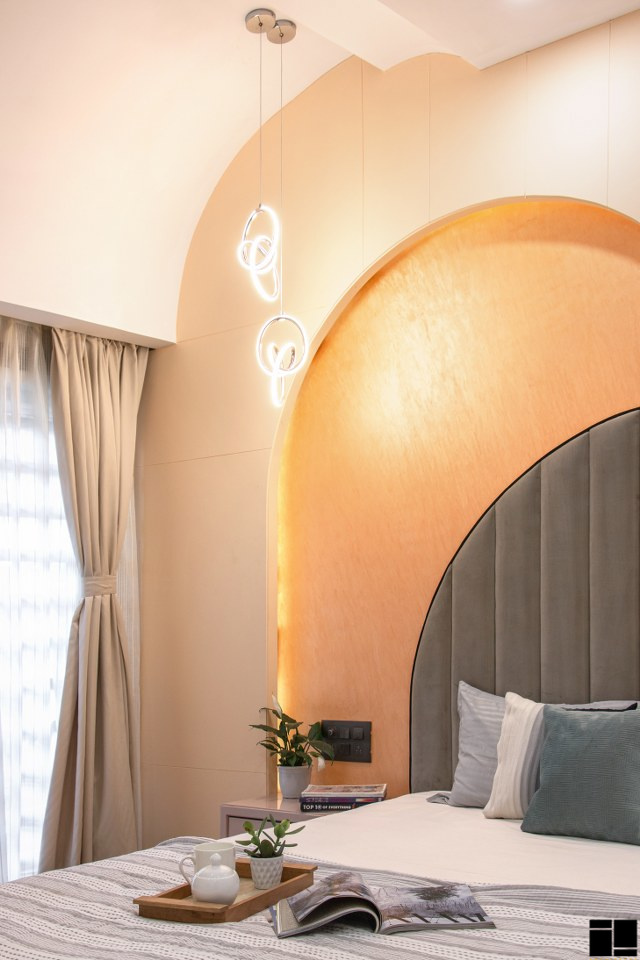 Its outdoor spaces were the perfect blend of function and beauty, making it the perfect place to relax and unwind. The garden is well-manicured, with a variety of plants and flowers adding colour and life to the space. A patio area with comfortable outdoor furniture is the perfect place to sit and enjoy the fresh air.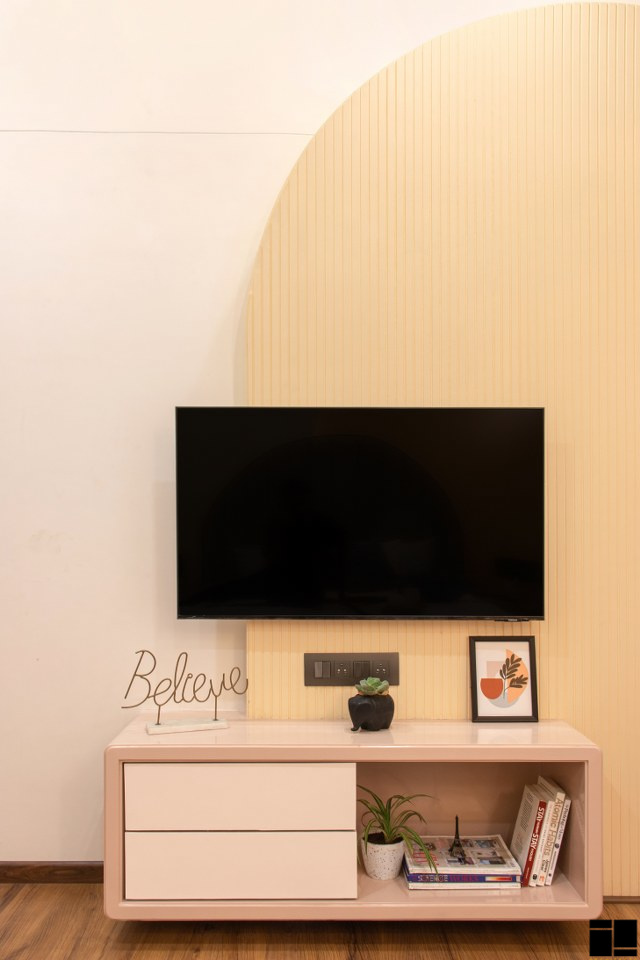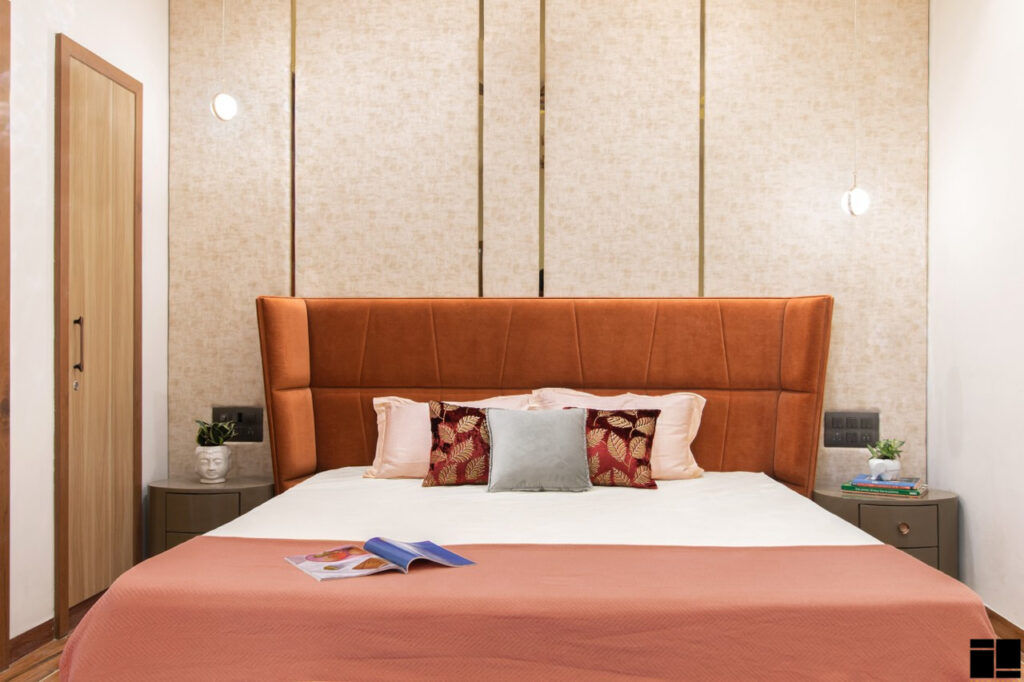 The abode is divided into two individual homes but with an internal connection on the ground floor and terrace. The challenge was to design the elevation to look like one single entity on the front. The client wanted an aesthetically pleasing, easy-to-maintain home. We aimed at creating every space look elegant and defining the client's character using architecture.
In conclusion, it is a cohesive blend of form and function that speaks to the needs and style of the people living in it. Overall, this beautiful abode is a true masterpiece, a perfect blend of elegance, comfort, and modern amenities. It is a place where you can truly relax and enjoy all the luxuries life has to offer.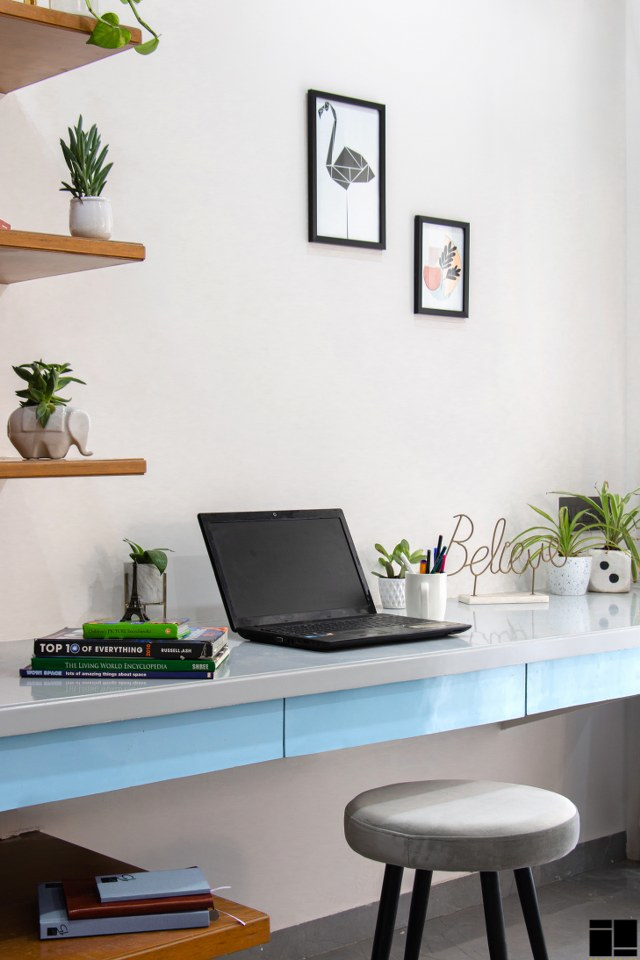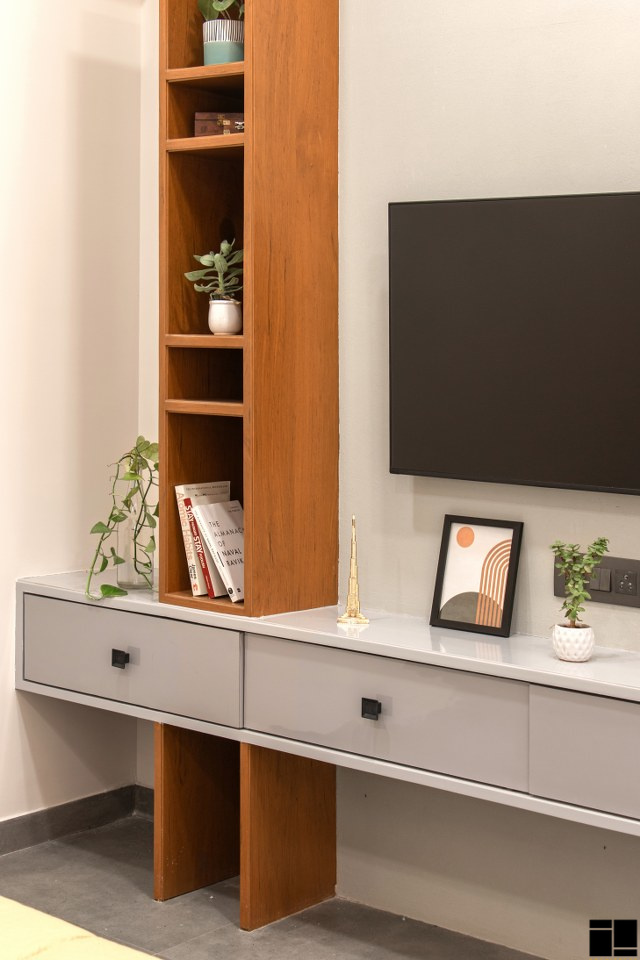 The project is a beautiful abode that stands tall and proud. Its elegant exterior is adorned with intricate details and ornate designs, making it stand out from the other buildings in the neighbourhood.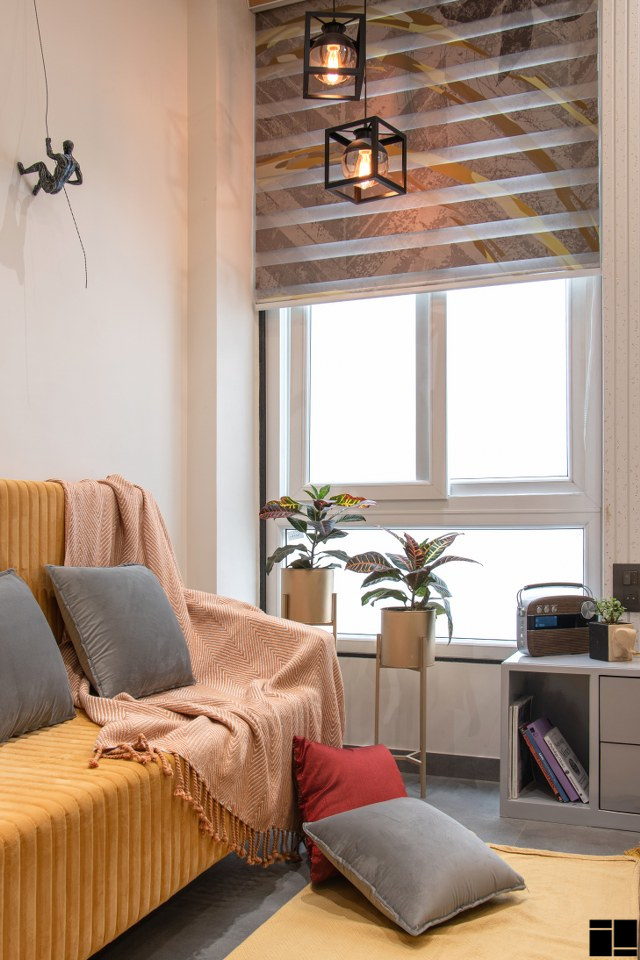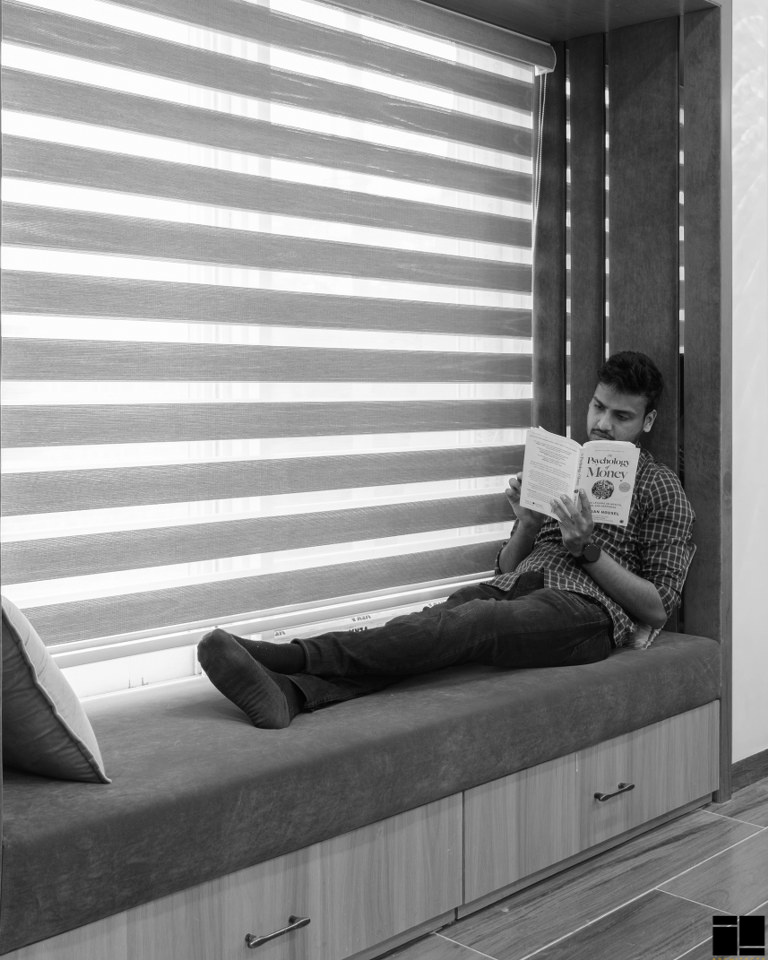 FACT FILE
Designed by : AH ARCHITECTS
Project Type : RESIDENTIAL
Project Name : F- 108
Location : Ujjain (MP)
Year Built : 2022
Duration of project : 2 years
Plot Area : 3000 Sq.ft
Built up : 7200 Sq.ft
Project Size : 5000 Sq.ft
Project Cost : 1.15 CR
Principal Architect : Akshay Harbhajanka
Team Design Credits : Kartikeya Sharma
Photograph Courtesy : Ar. Manan surti
Products/Materials/Vendors : Sanitaryware – Jaquar / Paint – Asian paints / Lights – Wipro / Flooring – Oasis.
Firm's Instagram Link : AH ARCHITECTS
Firm's Facebook Link : AH ARCHITECTS
For Similar Project >> SAMADHAN RESIDENCE IS AN APPROACH TO MINIMALIST DESIGN STYLE