&nbsp
We were entrusted to design the interiors of this bare shell apartment in a high-rise building in Bengaluru, meant for a couple and their young son. In this three-bedroom apartment, they also wanted a WFH setup and a secluded puja room. One of their key-requirements was also to amplify the storage capacity wherever possible, as well as make the apartment look spacious. With a limited square footage available, we achieved this feat by adding multiple cabinets. As for walls and furniture, we went ahead with choosing a colour palette of soothing pastel hues for this family home.
A Colour Palette Of Soothing Pastel Hues For This Family Home | Concepto Studio
visit : Concepto Studio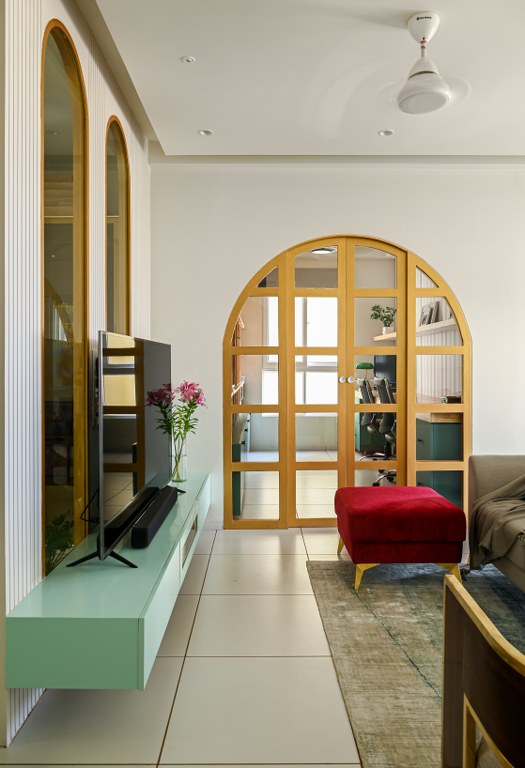 As you enter the living room through the foyer, you are greeted by a pastel teal console and a TV unit, neutral white walls, and a light grey couch.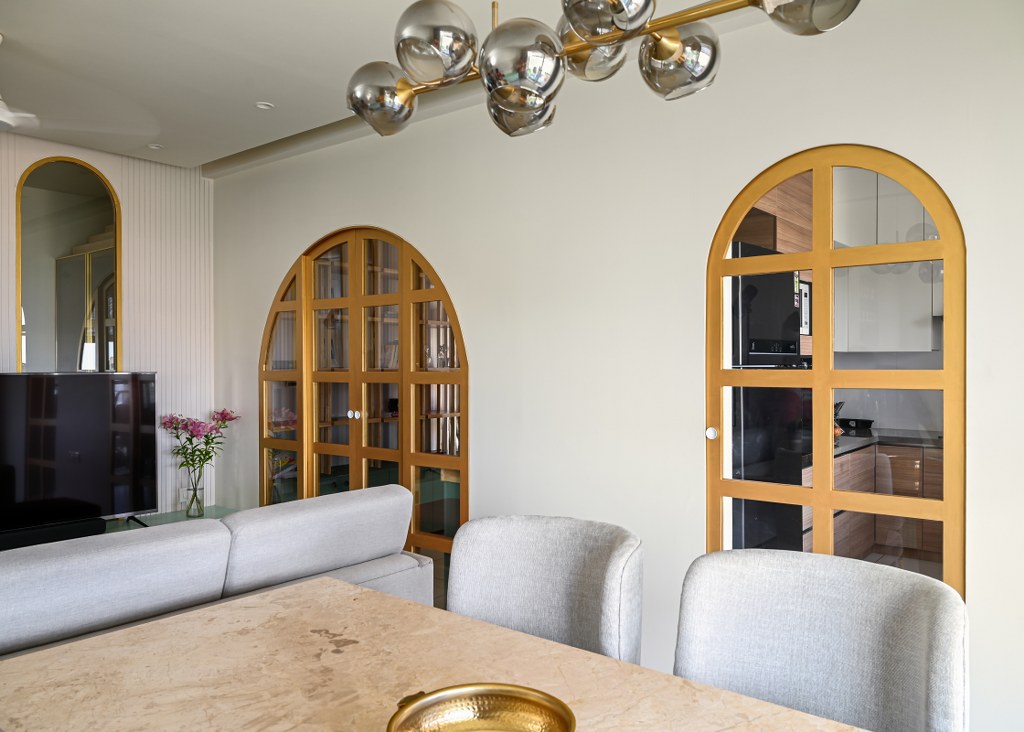 The dining area too carries forward the same colour palette. Adjacent to the TV area, a library-cum-home office is created for the family to work and study together.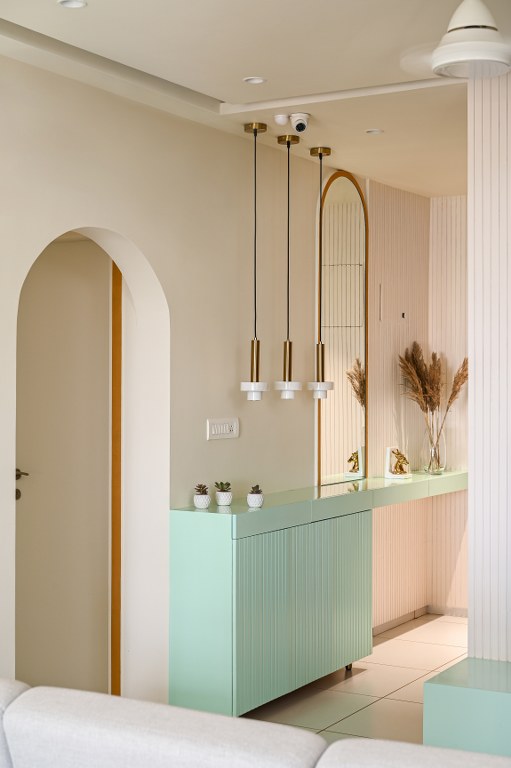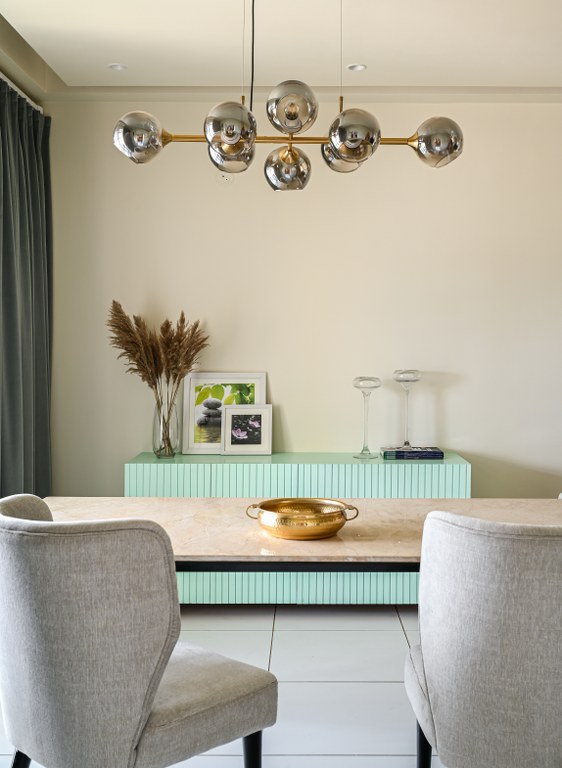 The idea of using arches was to elevate the design, and the addition of brass tint in them was to add a touch of elegance. The passageway and puja room are also defined by arches.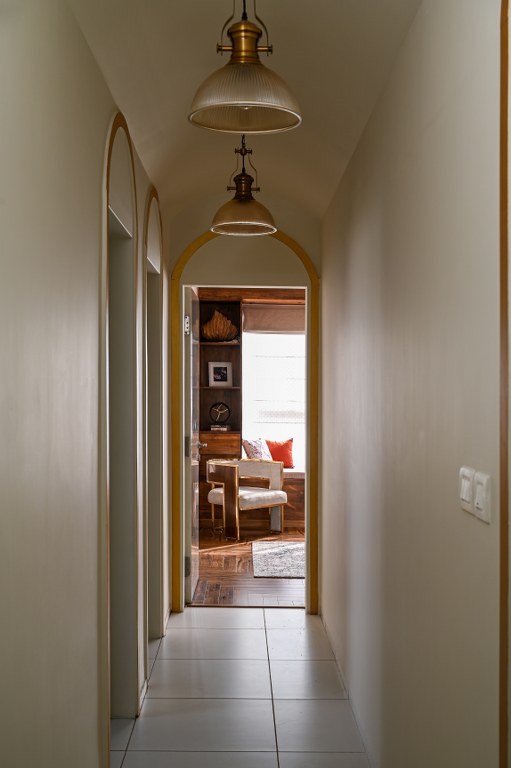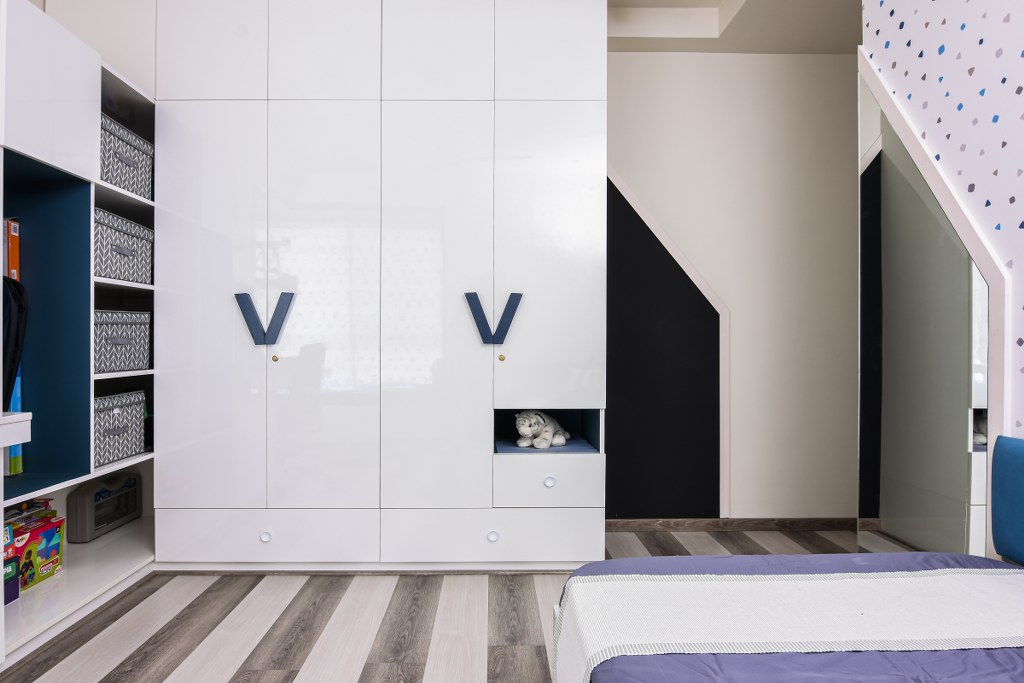 The son's bedroom has been designed keeping his name's first letter i.e 'V' in mind. From the walls to the wardrobe handles, you'll spot this letter in different forms.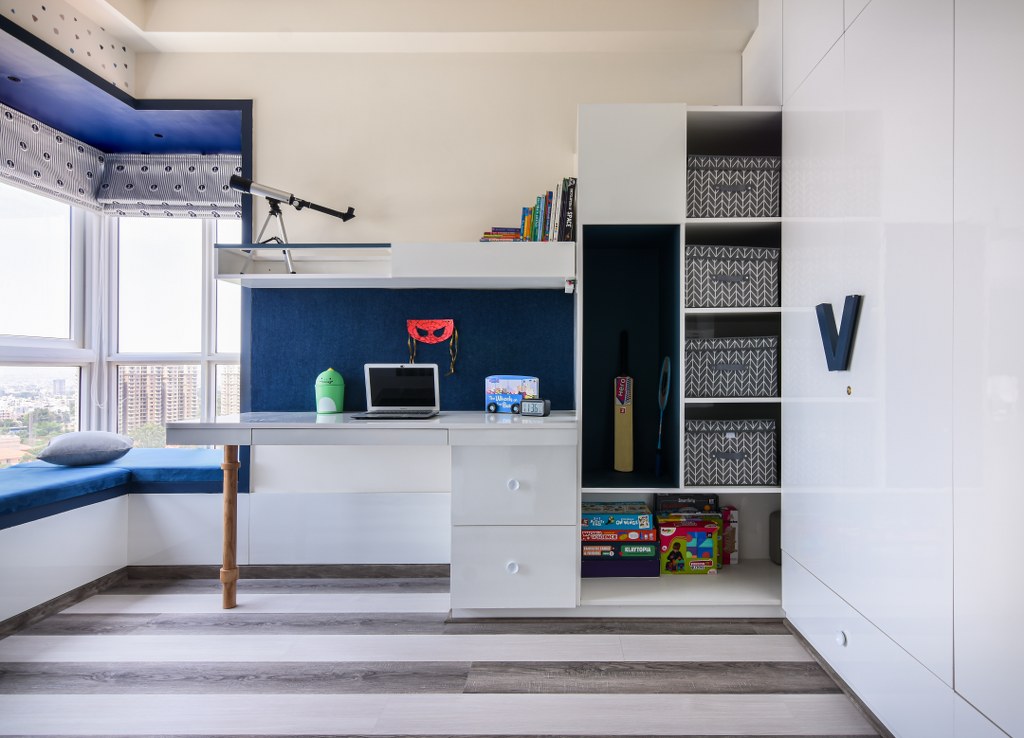 The room also mixes different patterns, be it on the walls or flooring.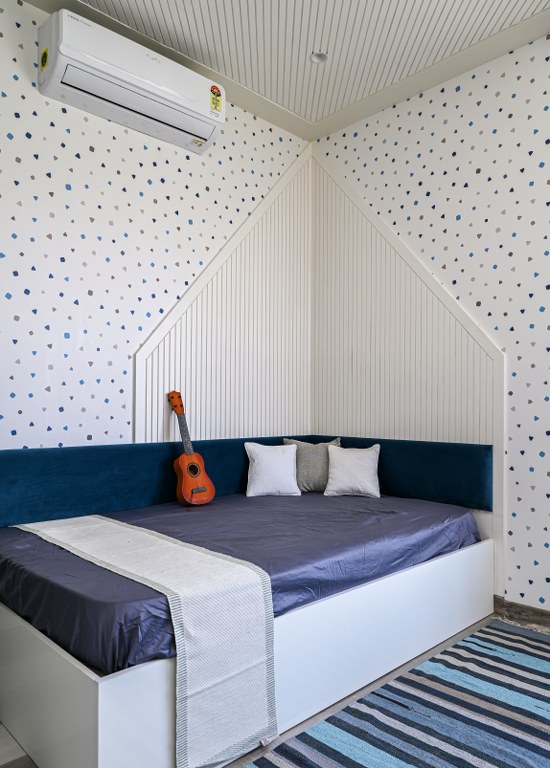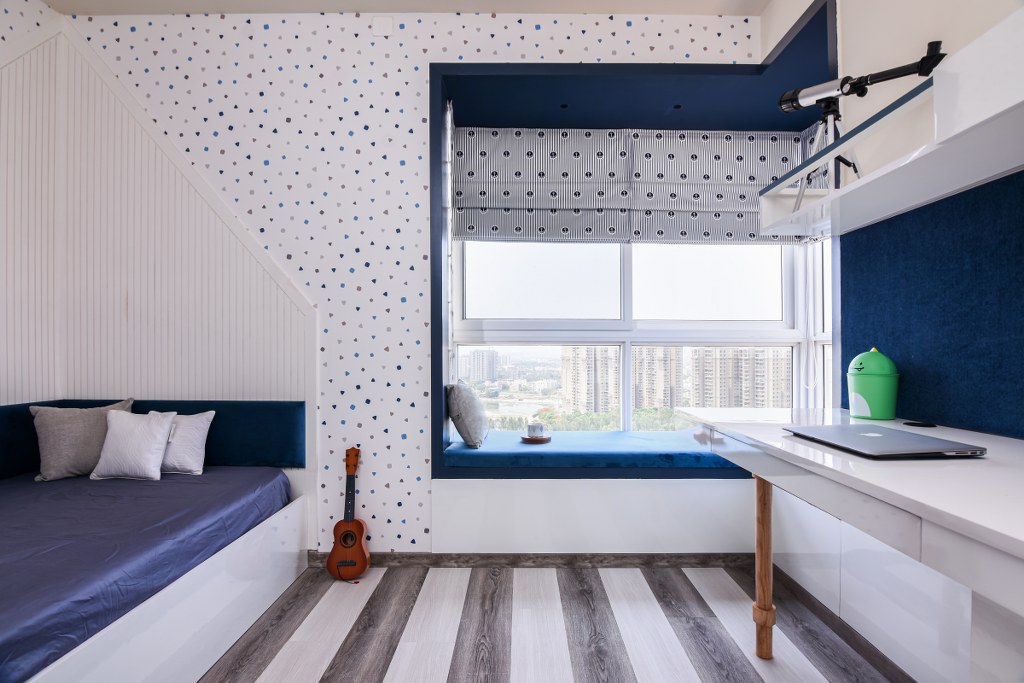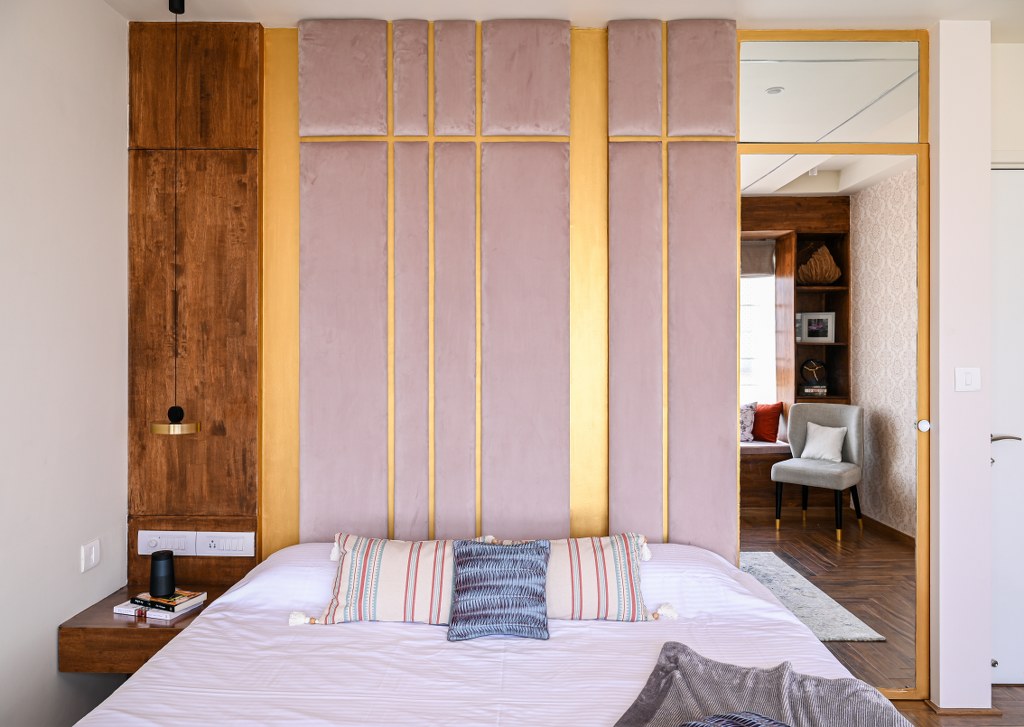 In the master bedroom, a full-length headboard in suede fabric is created to make the room feel more spacious. The use of wood in the flooring and storage spaces makes it look more uniform while the hidden walk-in wardrobe behind the mirrored door adds a sleek touch.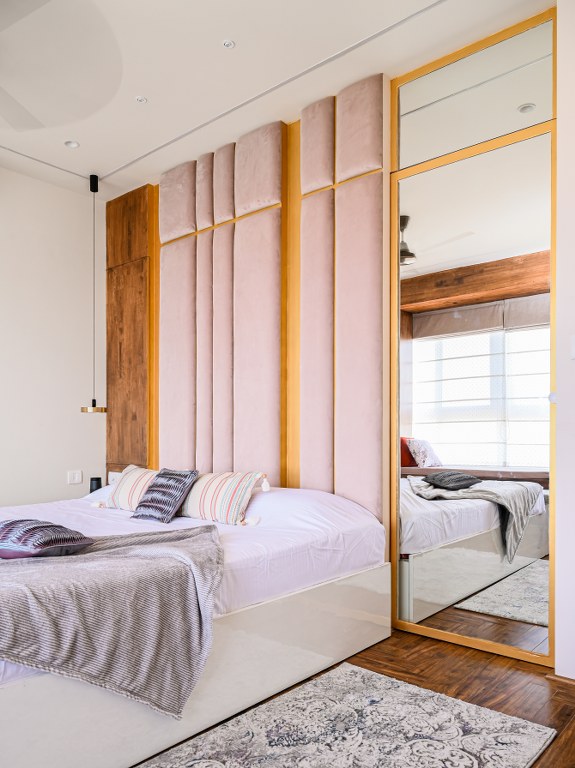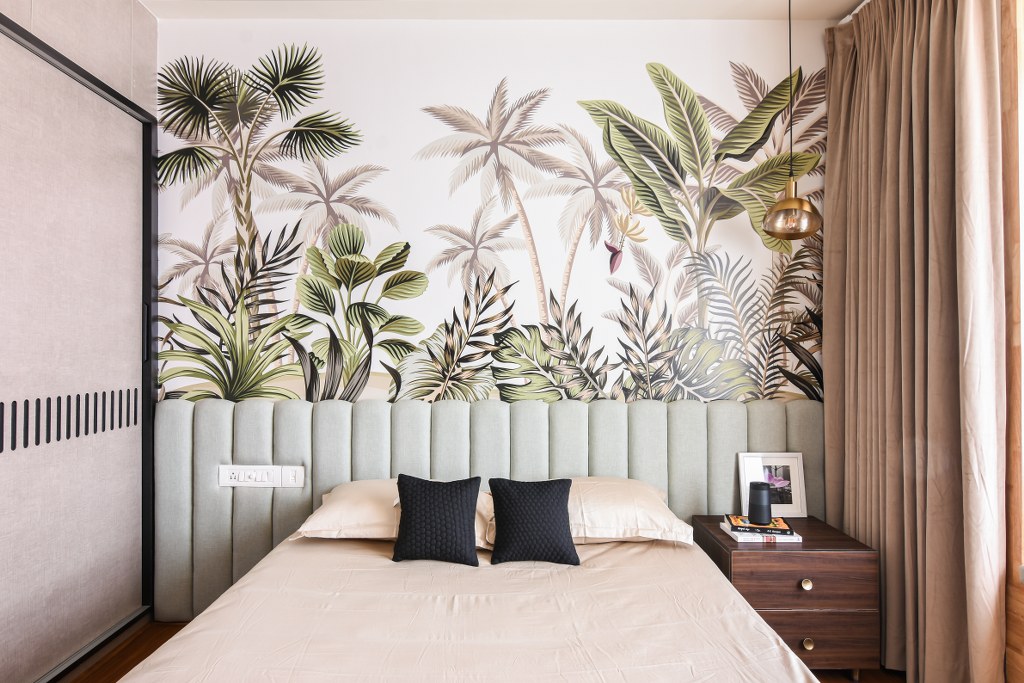 The guest bedroom is reserved for visiting parents as well as friends and has a tropical vacation vibe to it. We tried to recreate a hotel room-like decor here by the addition of this wallpaper and a linen headboard.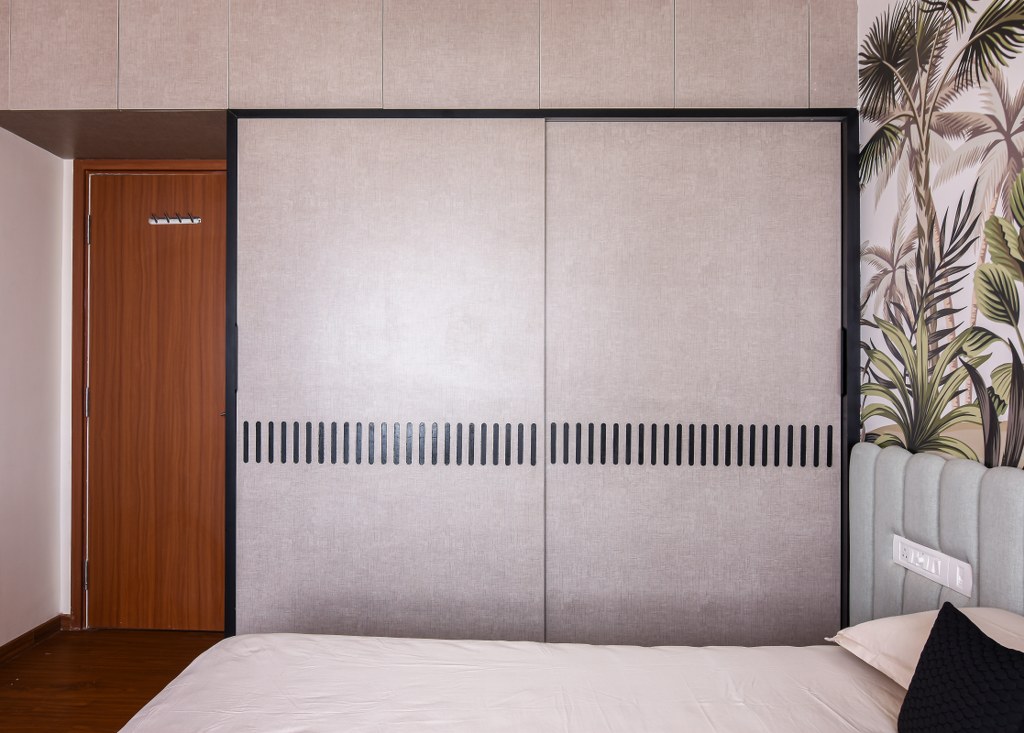 There's also a cosy nook by the window which can be completely isolated by shutting the drapes.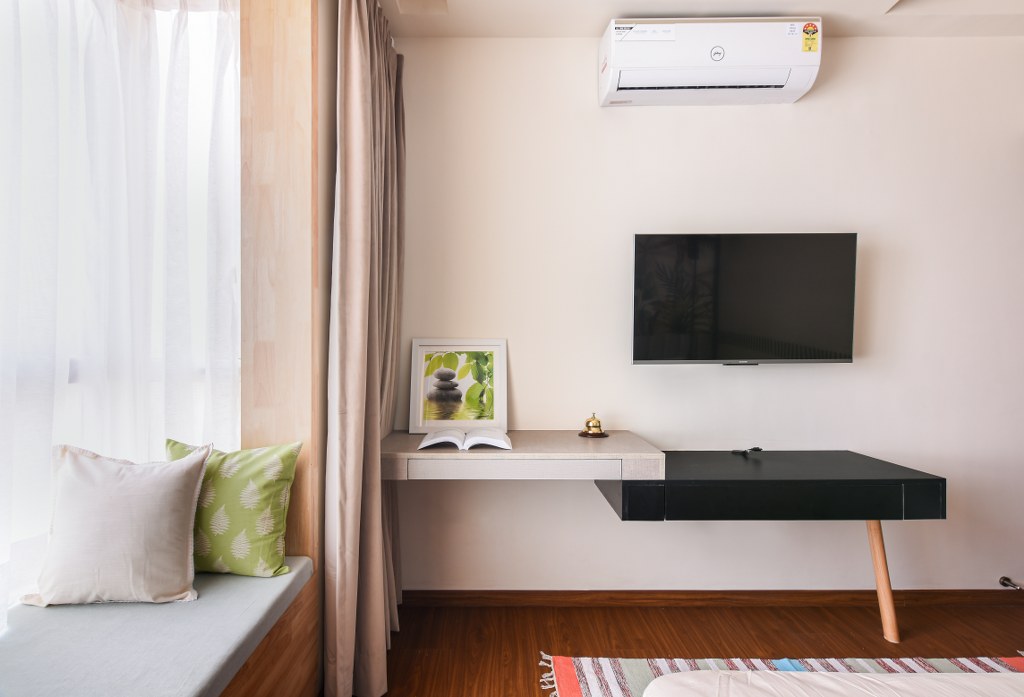 Overall, this home fulfils the client's requirements with smart space utilisation, soothing colours and a contemporary design reminiscent of Singapore apartments.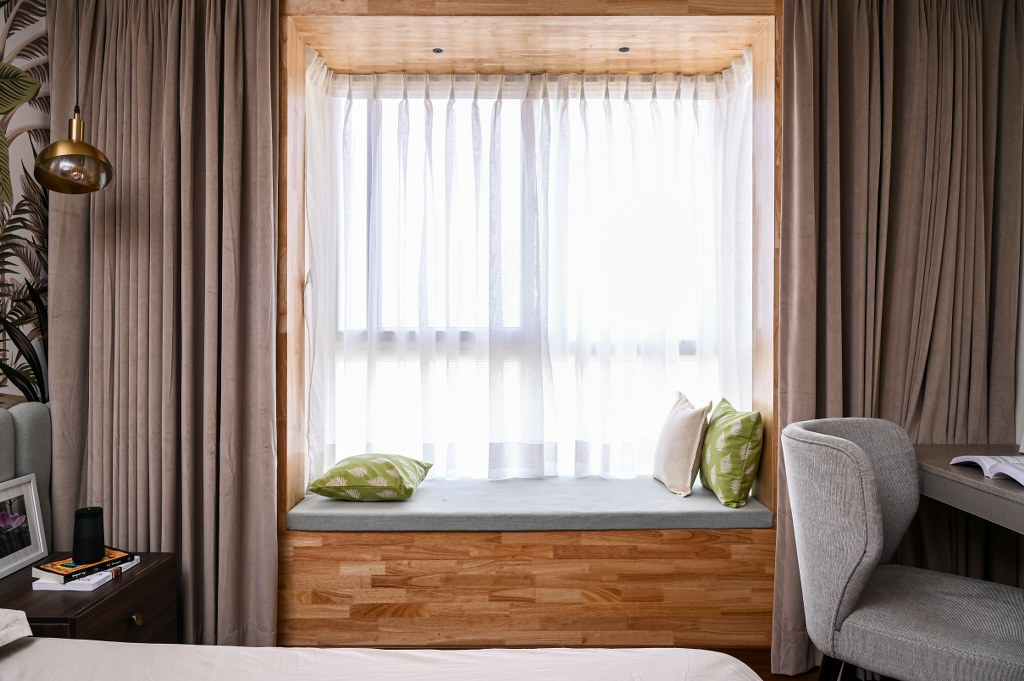 FACT FILE :
Designed by : Concepto Studio
Project Type : Residential
Project Name : Pastel Paradise
Location : Bangalore
Year Built : 2022
Duration of project : 5 months
Project Size : 1600 sq ft
Project Cost : 40 LAC
Principal Architects : EDWIN STANLEY & ESHA STANLEY
Team Design Credits : Earlene , Rachana & Rajesh
Photograph Courtesy : Nayan Soni
Products / Materials / Vendors : Furnishing : Skipper Furnishings / Lighting: Dazzle
Rug : carpetkingdom / Puja Wall Decals – Kalakaari Haath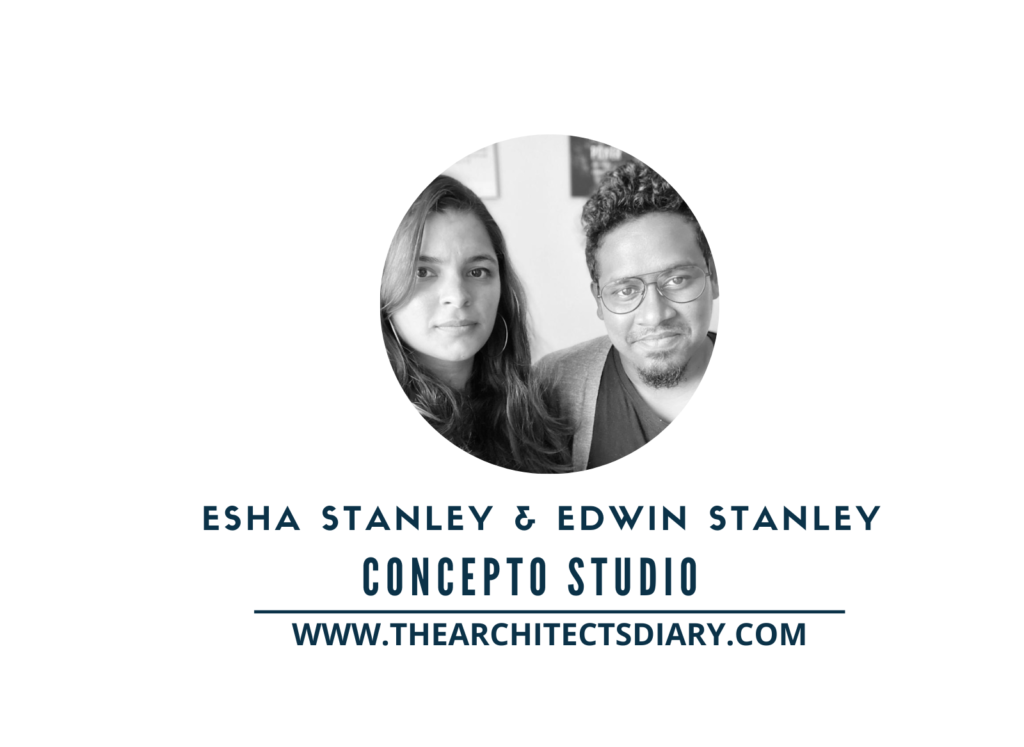 Firm's Website Link : Concepto Studio
Firm's Instagram Link : Concepto Studio
Firm's Facebook Link : Concepto Studio
For Similar Project>>> APARTMENT INTERIOR INSPIRED BY TRADITIONAL ART-DECO WITH MODERN ELEMENTS