&nbsp
Apartment Interior Inspired by Traditional Art-Deco With Modern Elements | Mulev Associates
Inspiration:
The design was meant to keep up with trends and comfort that a modern family and house requires. The design style followed here is 'Contemporary' Interiors. contemporary style refers to the styles gaining attraction today. Contemporary refers to 'of the moment'; to current design trends while paying homage to the past. With a contemporary style, you're certain to see modern elements along with traditional Art-Deco inspired notes and futuristic design flourishes.
Visit: Mulev Associates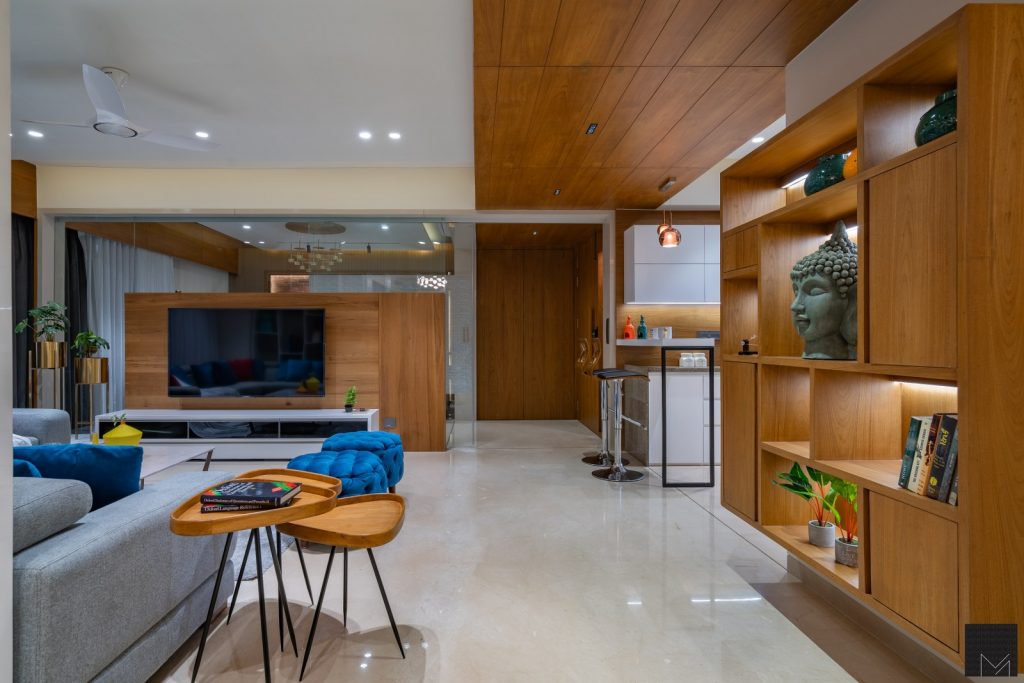 Kind of Owner:
The home was designed for a well to do family settled in Ahmedabad. They give us a detailed designing brief to us for their dream home. They accept our ideas and thoughts with open arms.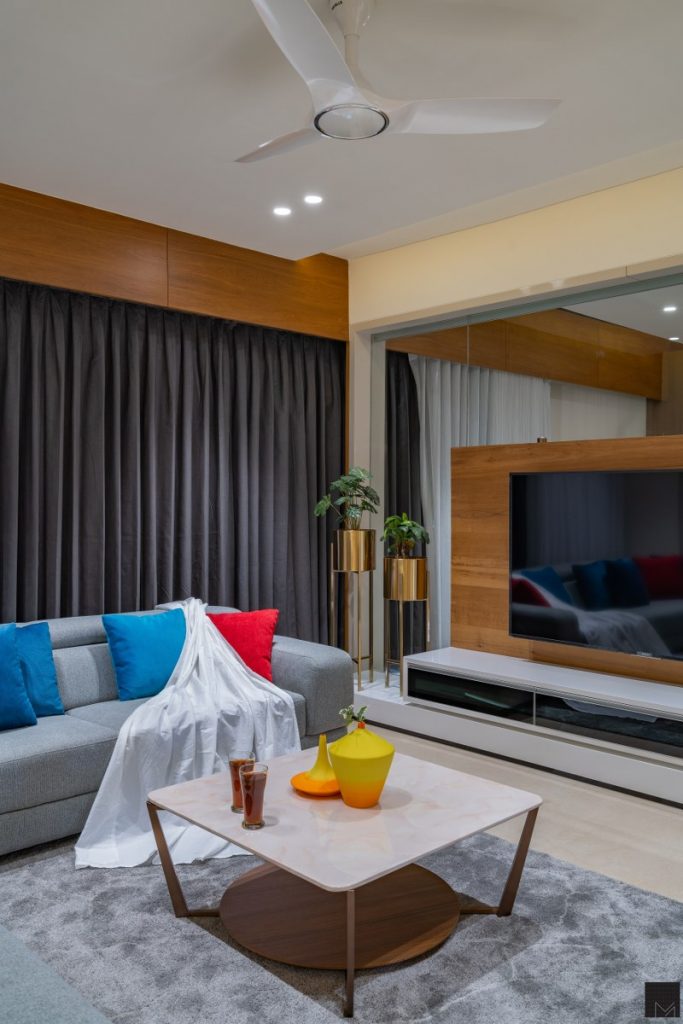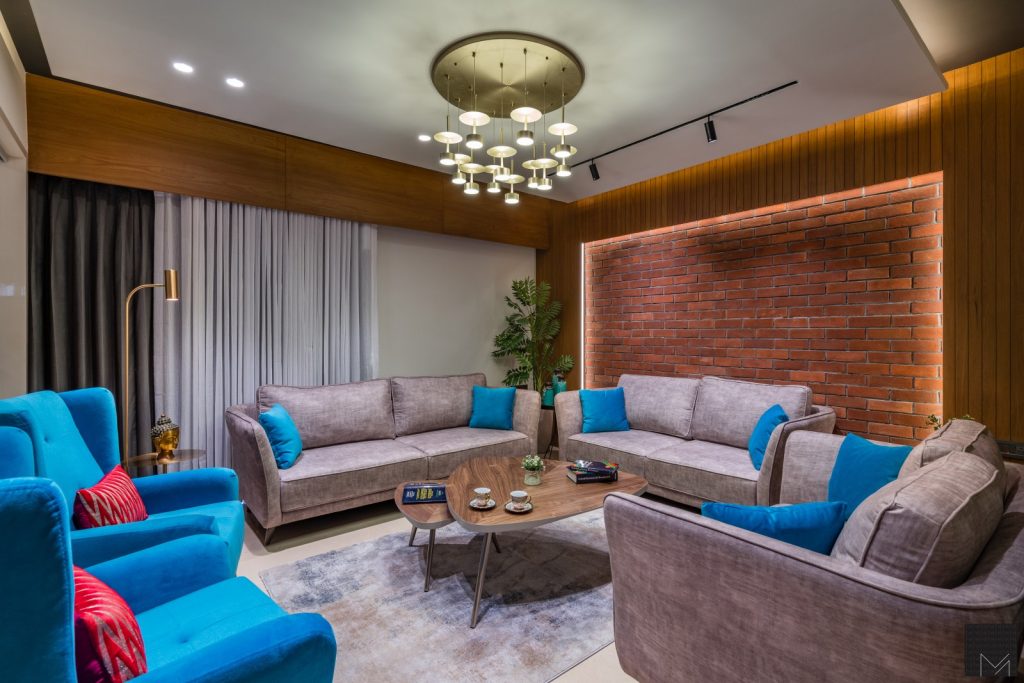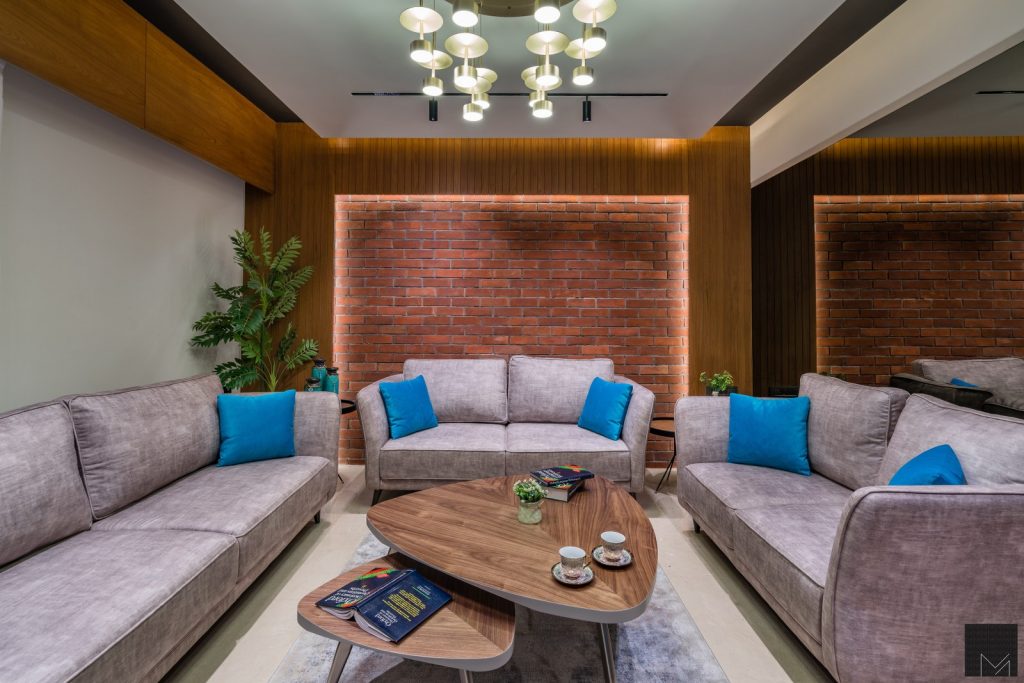 They wanted to design a luxurious Interiors with the contemporary style touch. Considering the luxuries they would require the house is incorporated with such materials and design concept that keeps it in trend and feels welcoming to the family and friends.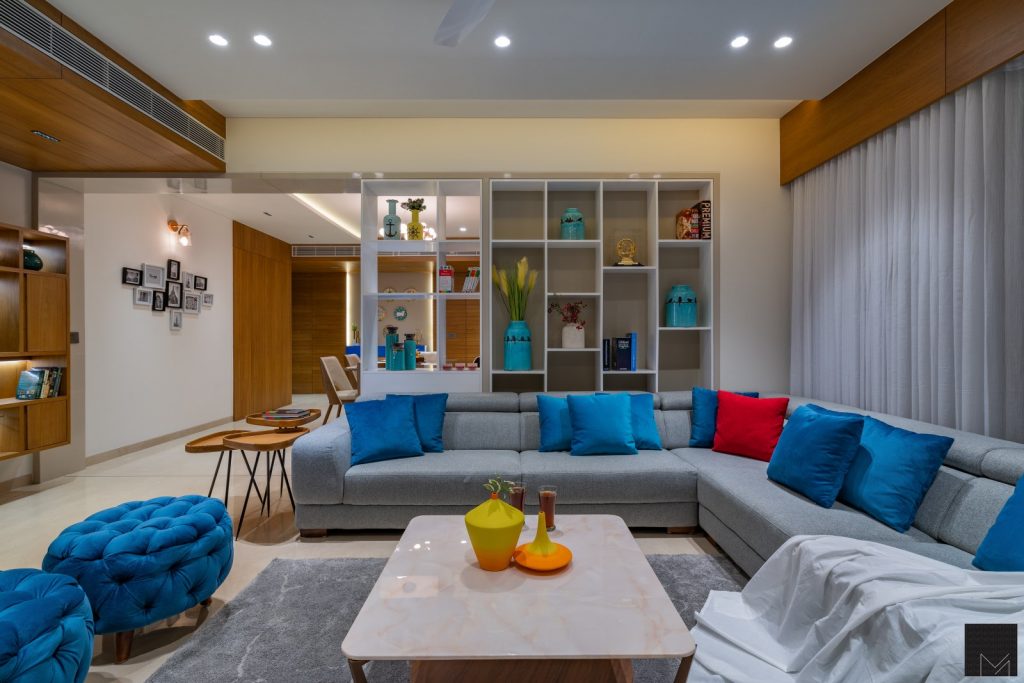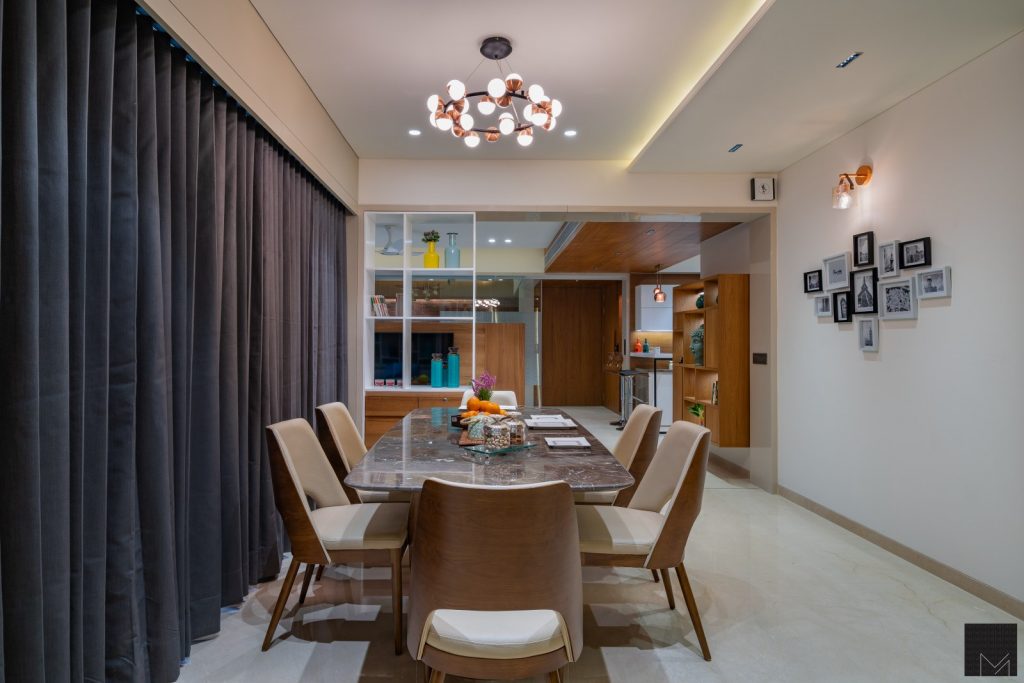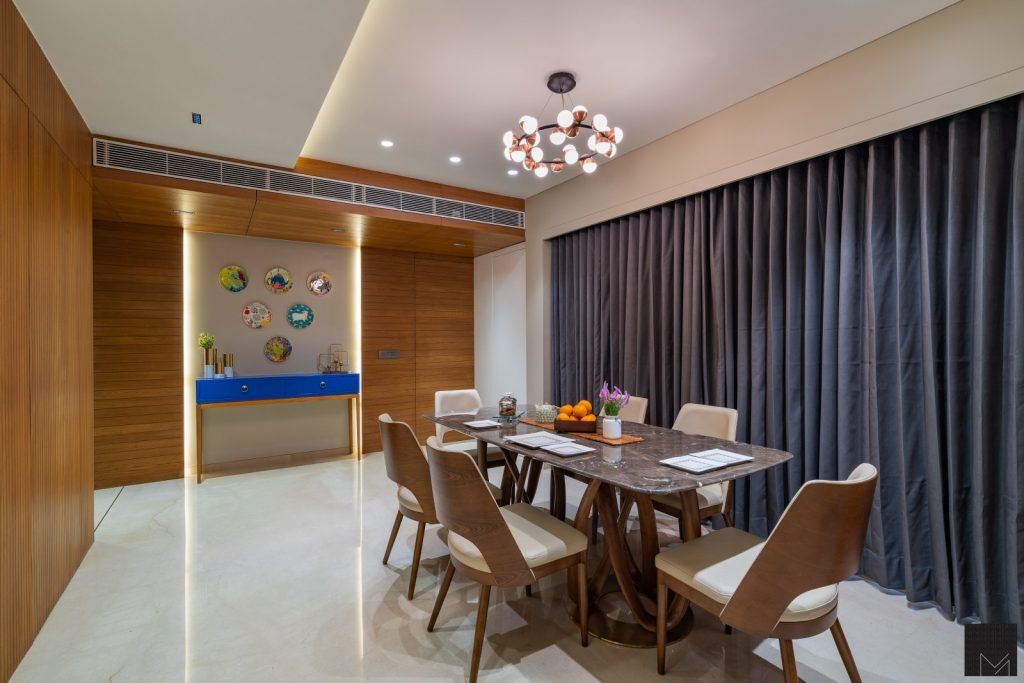 Materials:
We used marble and tile flooring in the living, dining, and kitchen area to giving it the luxury feel. Wooden flooring is done in the master bedroom. Used exposed brick texture in leaving room to emphasize the wall. We use glass, wood, and ms for the screening to segregate two different spaces. We also believe that additions in the form of lights and décor, in metal and splashes of color, add a great deal to the interiors.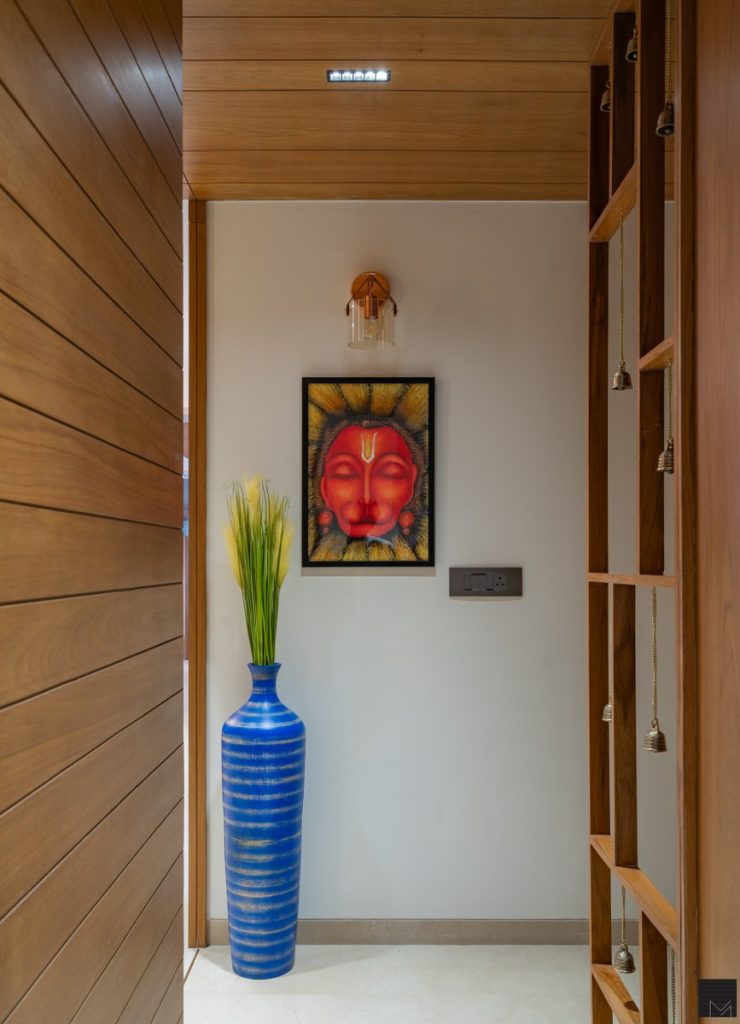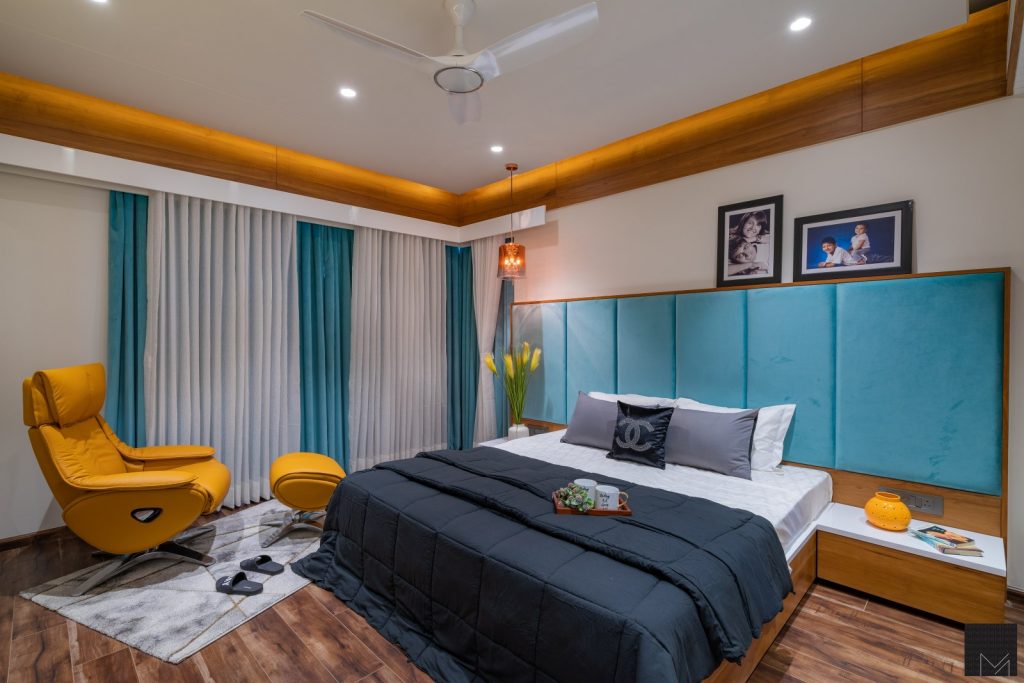 Stand out feature:
You can't experience what you can't see and in order to see you need light. Lighting is often neglected in a space. Every drop by these lights creates a warmth of home. The light fixture used in every room has a character of its own and uplifts the entire look of each room.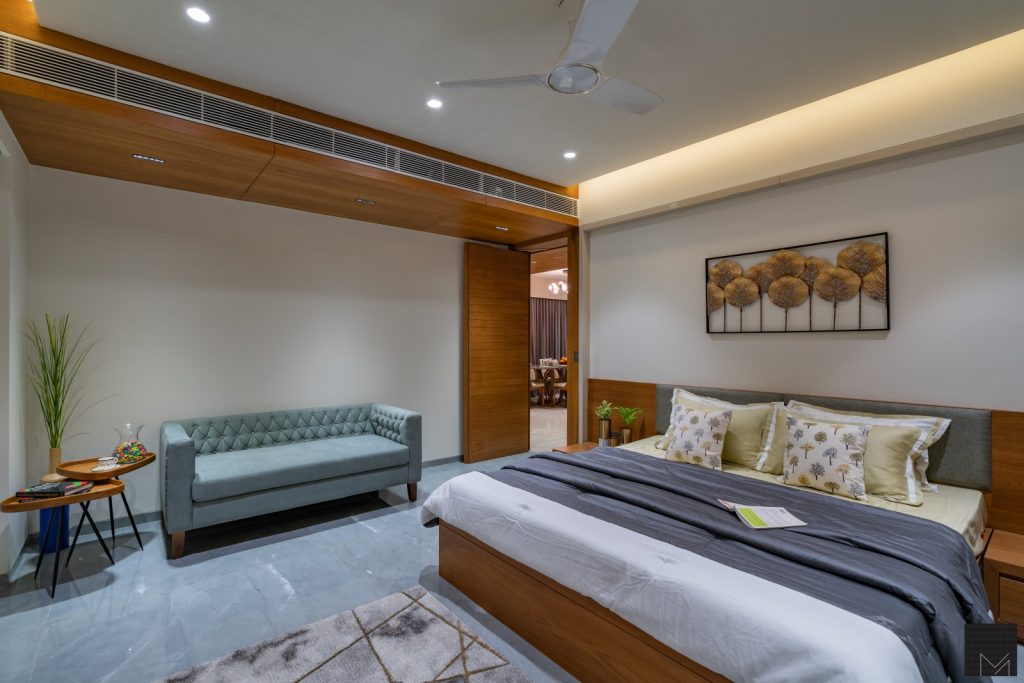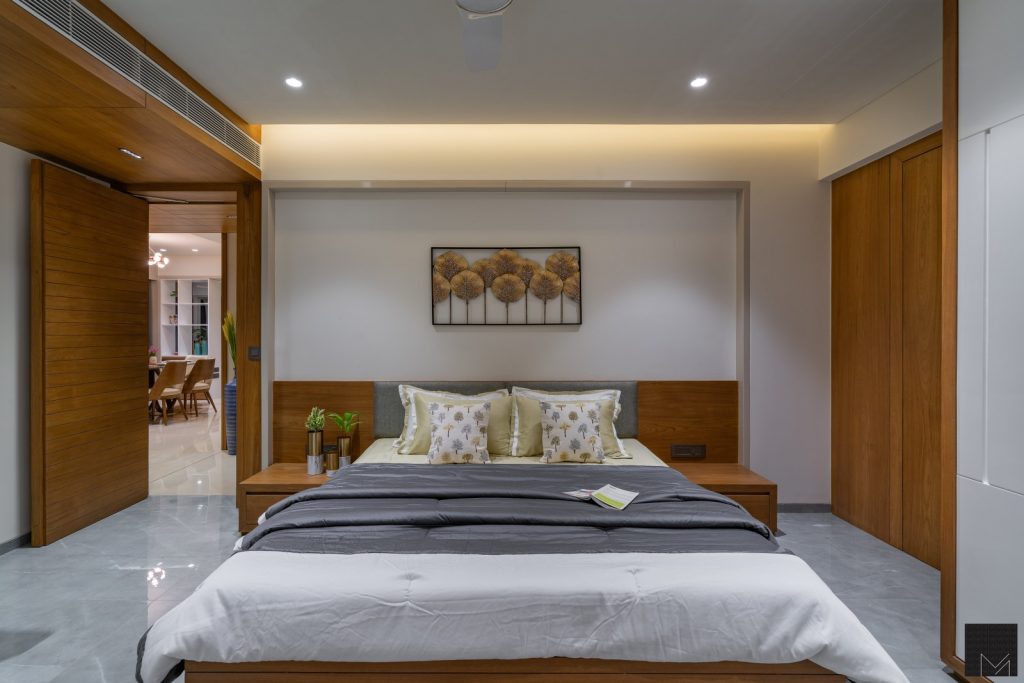 We used indirect lights in the dining area to give a soothing effect. Focus lights are used to emphasize photo frames, murals, and paintings. We used chandelier with lights to give importance to that particular space. There are some features that make a house, a home, and these artifacts play a major role in that.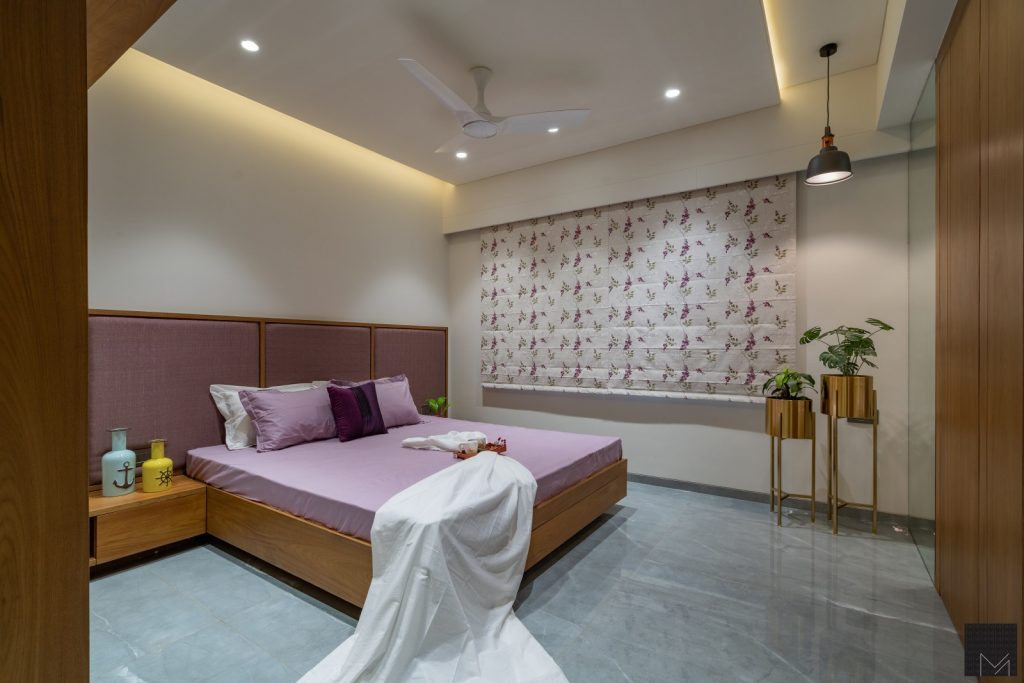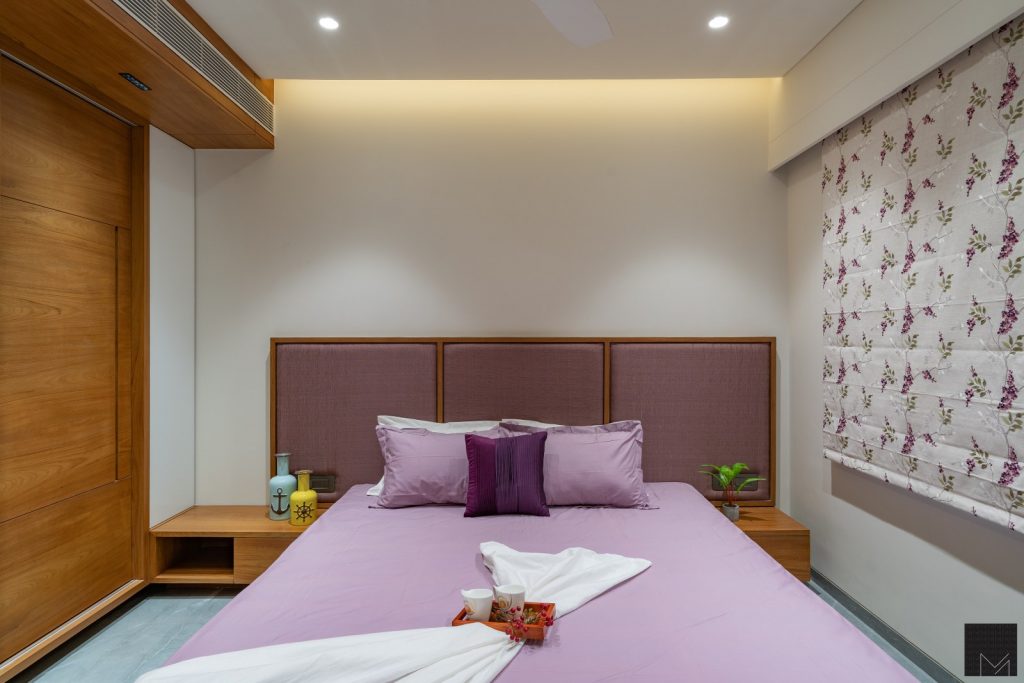 Choice of Furniture & Furnishings:
As the style suggests, we have tried to keep in trend for the overall house elements, let it be the finishes or the furniture style. We have kept up the stylish furniture but that goes along with the color palette of the house. We have tried to add colors in bits and pieces to create a pop out.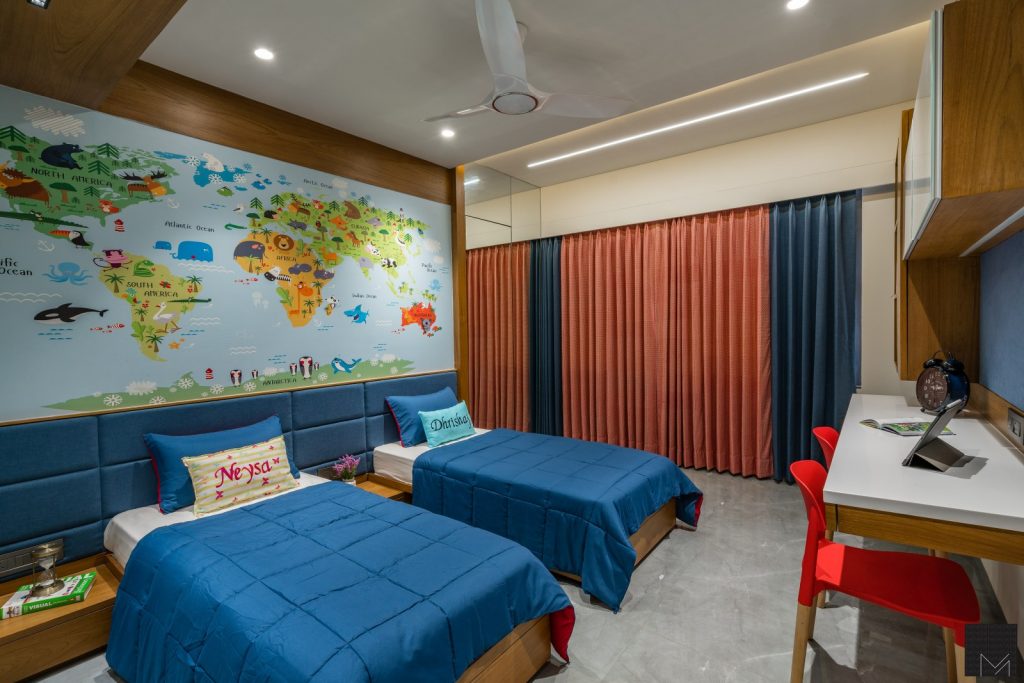 We used based paint color for the overall wall finish in the house. In leaving the area, exposed brick cladding is used tom emphasize the wall. For the furniture finish, we use PU and veneer to give an elegant touch to the furniture. All furniture is customized on the site.
FACT FILE:
Interior Design Firm : Mulev Associates
Project : Eminence -14
Location : Ahmedabad
Design Team : Ar.Rajesh Panchal & Team
Size : 2625 Sq.Ft. Carpet Area
Photo Credit : Inclined Studio
Facebook: https://www.facebook.com/mulevassociates/
Instagram: https://www.instagram.com/mulevassociates/