&nbsp
Starting with the drawing room, client wanted to have a modernized classic design with richness yet subtle taste. Following the same, we gave a neo classical look with wall moldings on the feature wall with pastel color. Rich blue colored sofa set was out sourced, which blended exactly the same way as we wanted. Most interesting part of the drawing room was center table design, it has a story in itself…! Half circular table was designed out of waste.
A Classic Design Aesthete of Bold Blues and Monotone Moldings | The Golden Ratio Architects
Visit: The Golden Ratio Architects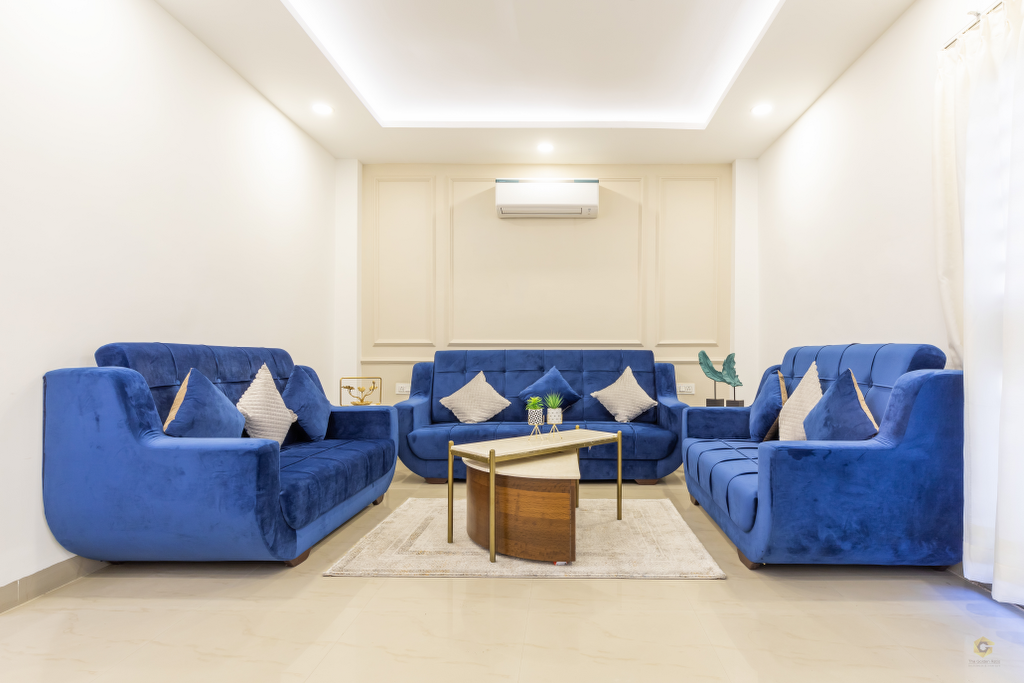 Initially, we planned a circular console at the entry, but that full circle was looking heavy and so we divided that into two half. One half was used as an entry console and other half was used in the center table in drawing room clubbing it with a sleek rectangular table, forming a nest of table. Entry console is half circle with one side cane shutter. The wall art planned just above is in harmony to the console describing the throne verse (255th verse of the 2nd surah of the Quran).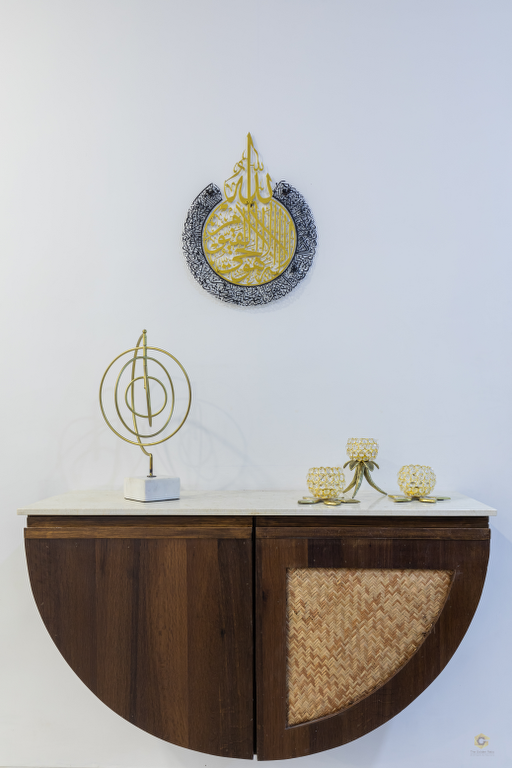 Moving towards right side is the family area, kitchen living and dining. Kitchen has a Moroccan backsplash tile, giving it a traditional look, to blend it with the interiors, the overheads were planned in Italian pastel color and below counter storage in veneer look laminate. Open kitchen with breakfast stools and a connected living and dining area, keeps all the family members in continuous interaction.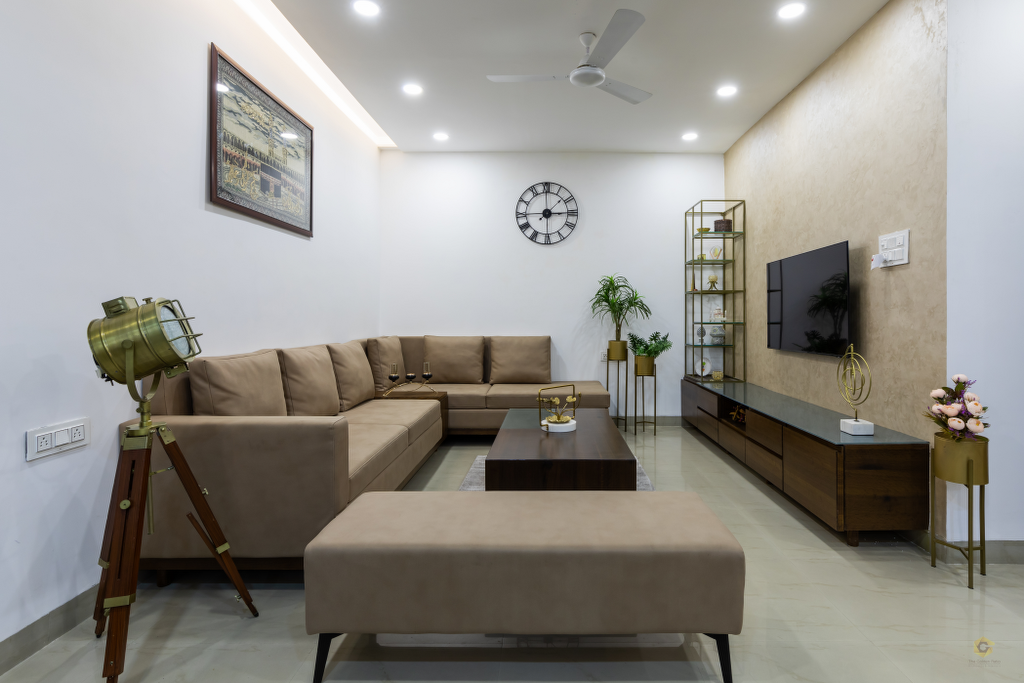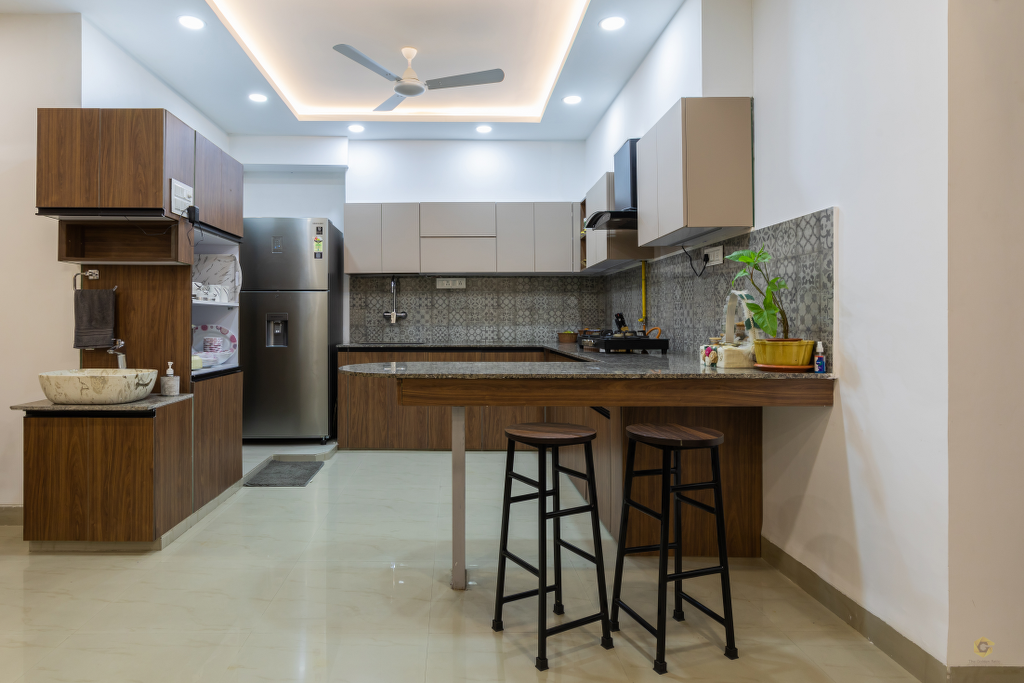 Master bedroom (Parents room) in the front was designed in subtle and elegant brown tones. Charcoal wooden ribs at the corner from woodpicker is the key feature of the room. Wardrobe in PU and veneer finish and circular handles adds to the elegance.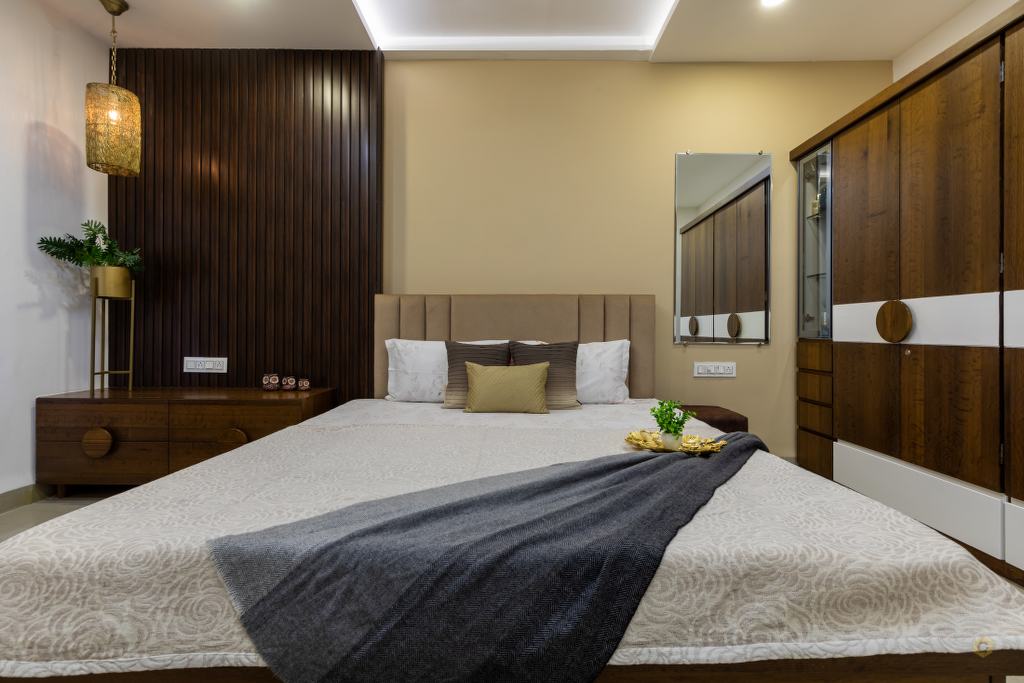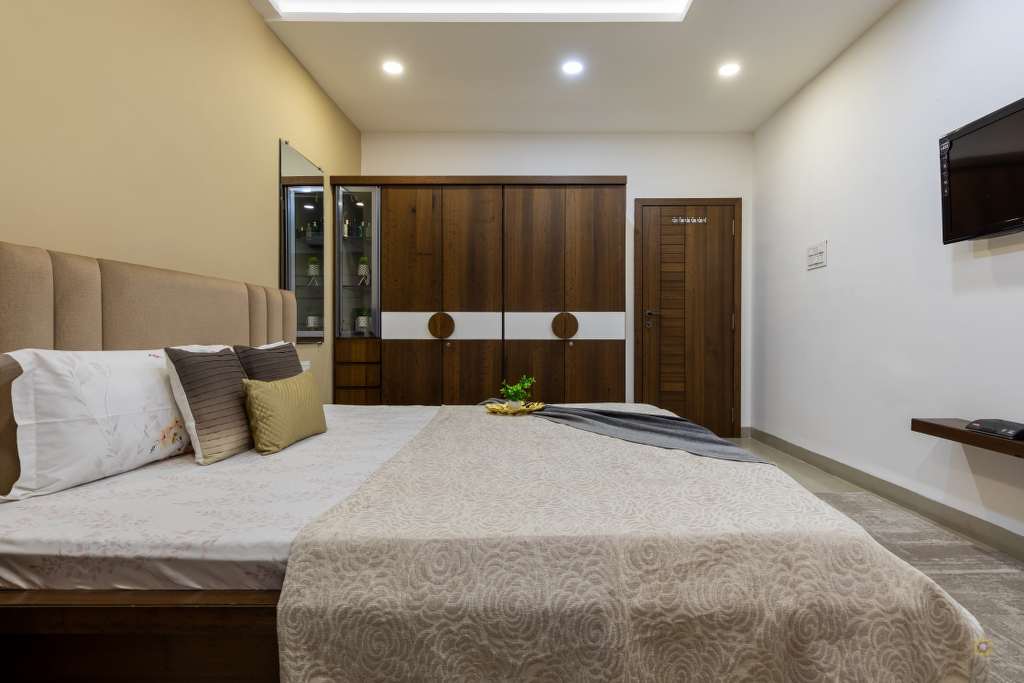 Son's bedroom was designed in blue tones with the hanging royal blue cushioned bed back. Mirror was planned above the side table in between the panel in blue colour.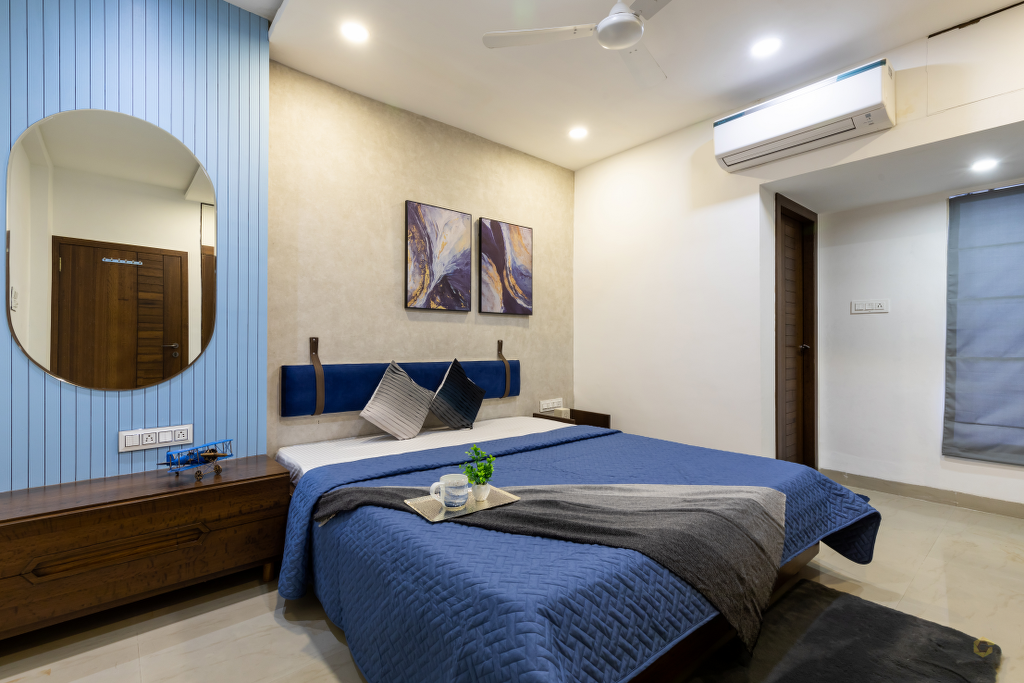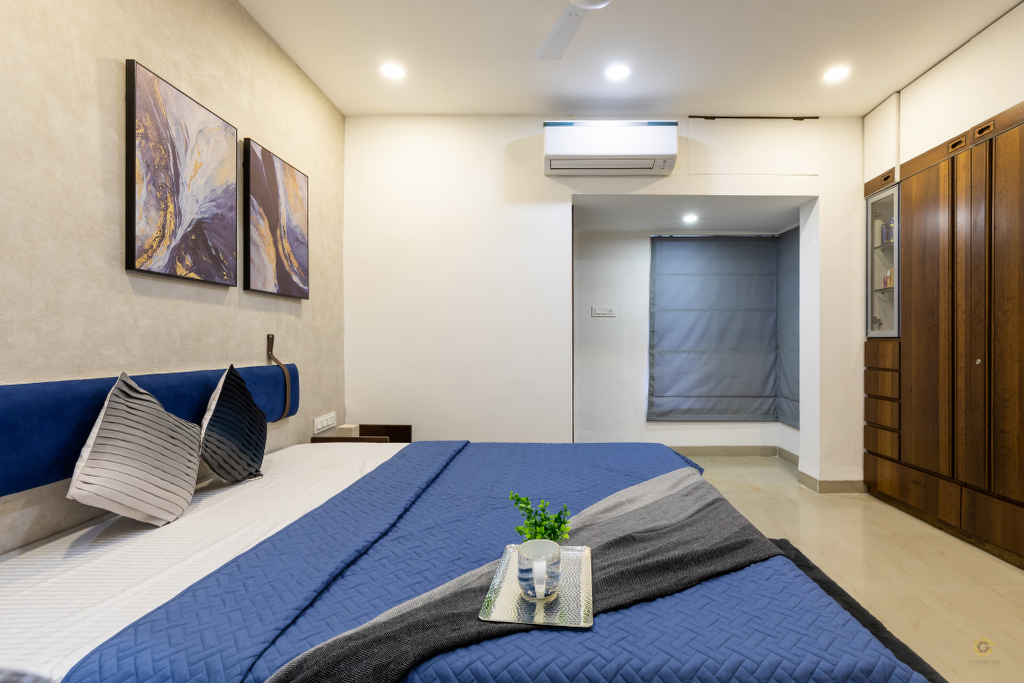 Daughter's room has the most freshness in colors. Wall with random grooves and a resin painting coordinating with the cushion color is the USP of the room.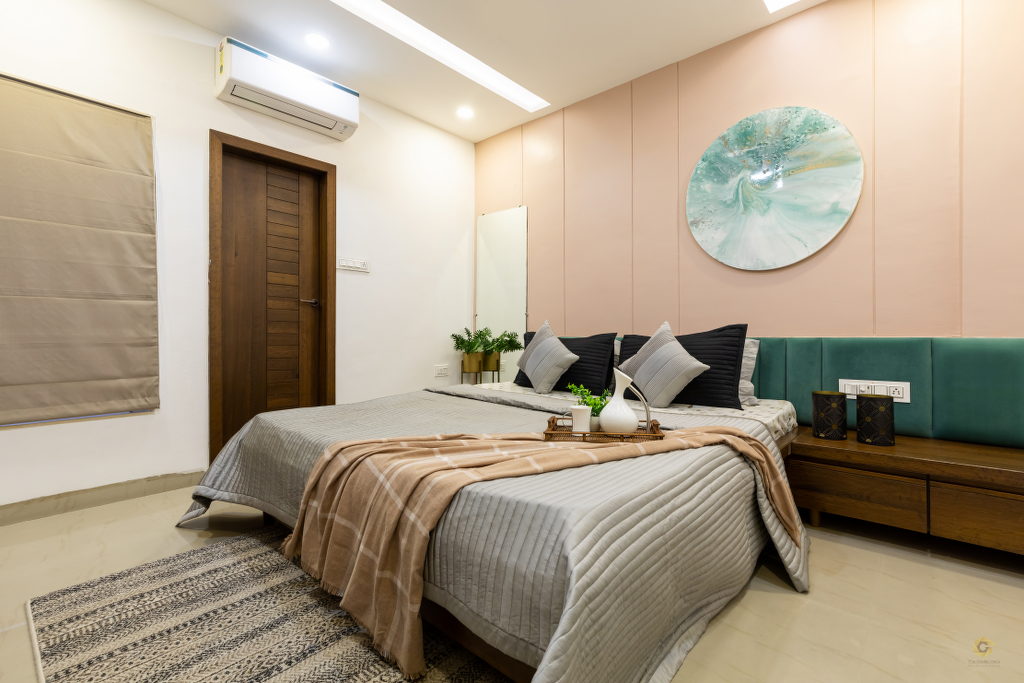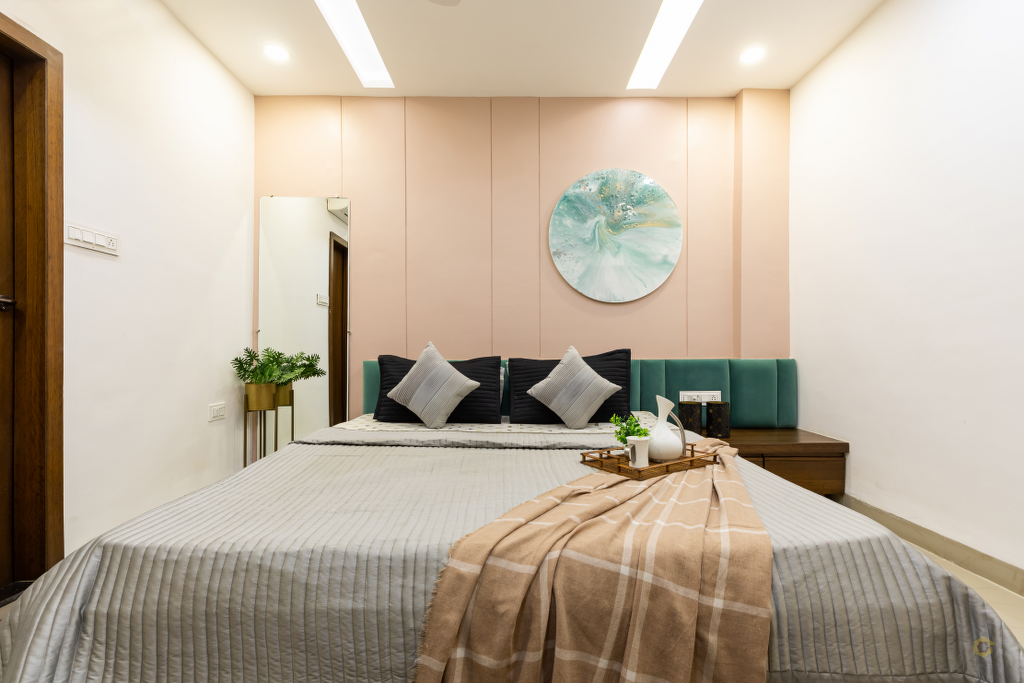 Fact File
Designed By: The Golden Ratio Architects
Typology: Residence Interior Design
Project Name: A Subtle Color Palette
Location: Indore, Madhya Pradesh
Size: 1800 sq.ft.
Project Cost Appx: 35 Lac
Built: 2021
Duration: 6 Months
Principal Designer: Faraz Wahid
Design Team: Ritika Godha
Photography Credits: Aashendra Gour
Firm's Facebook Link: The Golden Ratio Architects
Firm's Instagram Link: The Golden Ratio Architects
For Similar Projects >> Combining Modernity with Minimalism to Achieve Simple, Superfluous Design